Quotes & Sayings About Goals And Targets
Enjoy reading and share 18 famous quotes about Goals And Targets with everyone.
Top Goals And Targets Quotes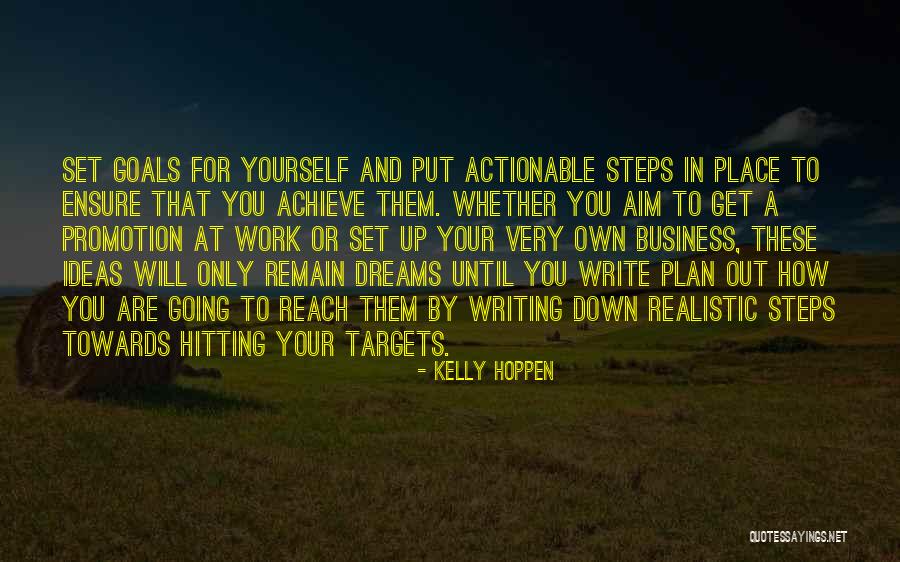 Set goals for yourself and put actionable steps in place to ensure that you achieve them. Whether you aim to get a promotion at work or set up your very own business, these ideas will only remain dreams until you write plan out how you are going to reach them by writing down realistic steps towards hitting your targets. — Kelly Hoppen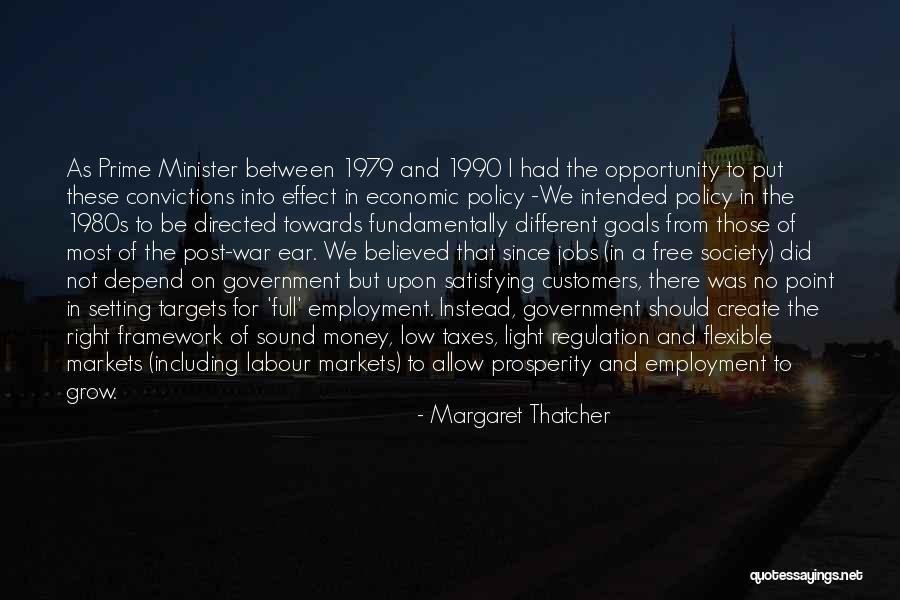 As Prime Minister between 1979 and 1990 I had the opportunity to put these convictions into effect in economic policy -
We intended policy in the 1980s to be directed towards fundamentally different goals from those of most of the post-war ear. We believed that since jobs (in a free society) did not depend on government but upon satisfying customers, there was no point in setting targets for 'full' employment. Instead, government should create the right framework of sound money, low taxes, light regulation and flexible markets (including labour markets) to allow prosperity and employment to grow. — Margaret Thatcher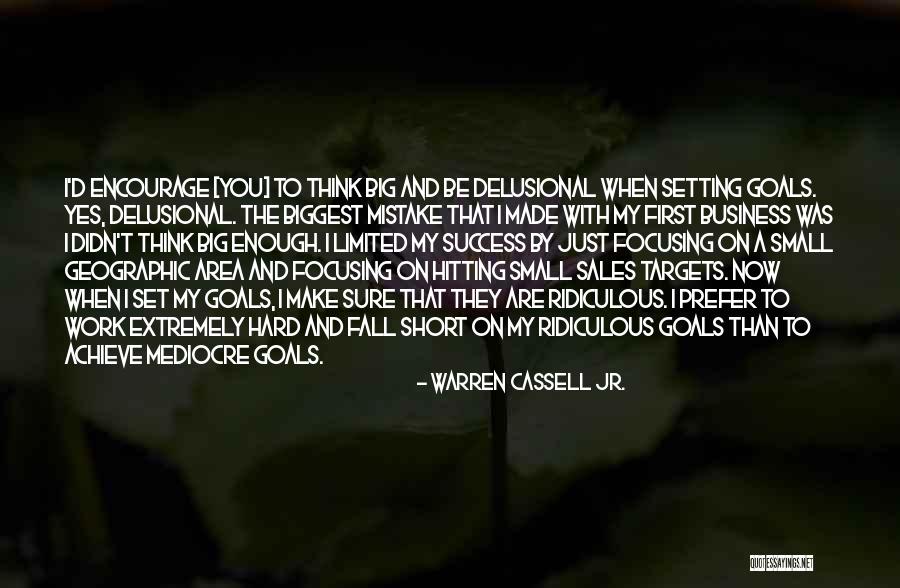 I'd encourage [you] to think big and be delusional when setting goals. Yes, delusional. The biggest mistake that I made with my first business was I didn't think big enough. I limited my success by just focusing on a small geographic area and focusing on hitting small sales targets. Now when I set my goals, I make sure that they are ridiculous. I prefer to work extremely hard and fall short on my ridiculous goals than to achieve mediocre goals. — Warren Cassell Jr.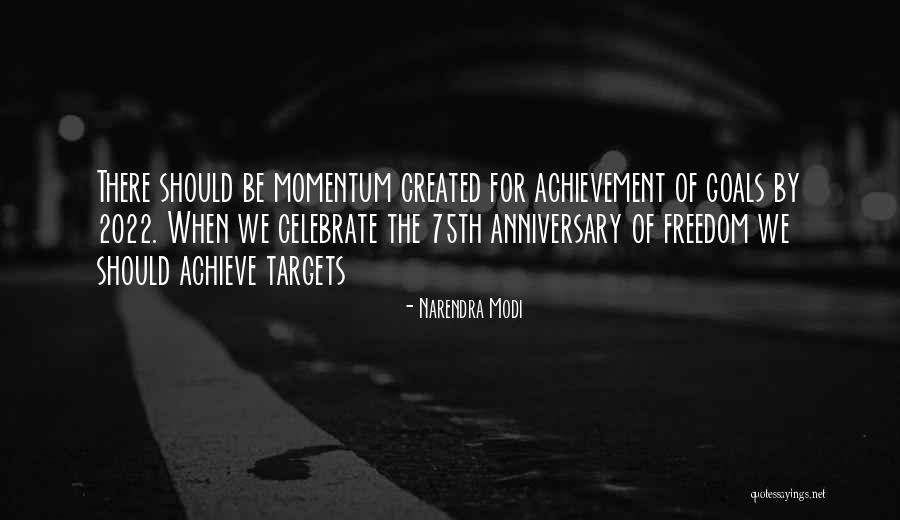 There should be momentum created for achievement of goals by 2022. When we celebrate the 75th anniversary of freedom we should achieve targets — Narendra Modi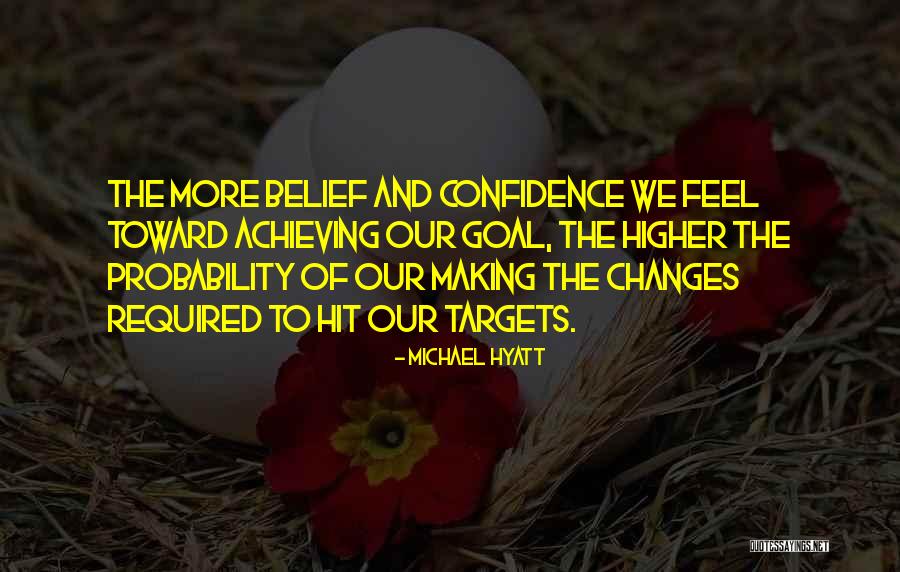 The more belief and confidence we feel toward achieving our goal, the higher the probability of our making the changes required to hit our targets. — Michael Hyatt
Just as I believe everyone should have a long-term dream, I also believe everyone should have an eighteen-month plan. (I say eighteen months because two years seems too long and one year seems too short, but it does not have to be any exact amount of time.) Typically, my eighteen-month plan sets goals on two fronts. First and most important, I set targets for what my team can accomplish. — Sheryl Sandberg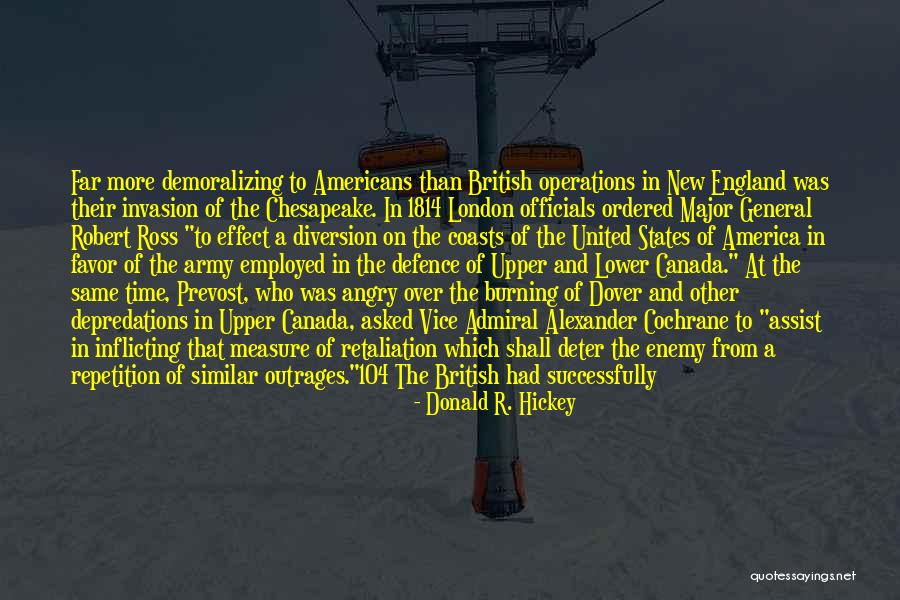 Far more demoralizing to Americans than British operations in New England was their invasion of the Chesapeake. In 1814 London officials ordered Major General Robert Ross "to effect a diversion on the coasts of the United States of America in favor of the army employed in the defence of Upper and Lower Canada." At the same time, Prevost, who was angry over the burning of Dover and other depredations in Upper Canada, asked Vice Admiral Alexander Cochrane to "assist in inflicting that measure of retaliation which shall deter the enemy from a repetition of similar outrages."104 The British had successfully targeted the Chesapeake in 1813, and both Ross and Cochrane regarded it the best place to achieve their goals in 1814. The bay's extensive shoreline remained exposed, and the region's two most important cities - Washington and Baltimore - offered inviting targets. — Donald R. Hickey
Time spent doing whatever it is you do to escape your daily life would be better spent acquiring a life that needs no escape. — Shaun Hick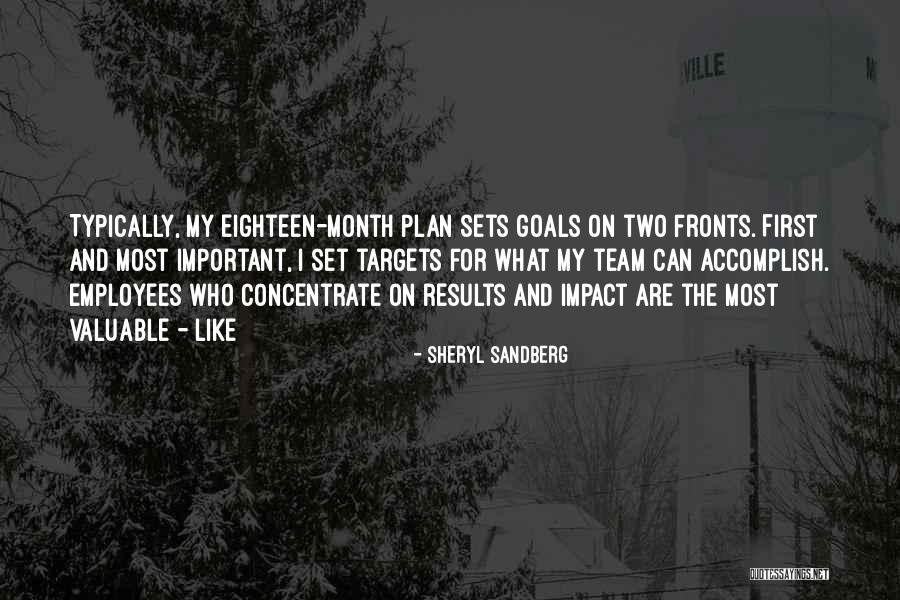 Typically, my eighteen-month plan sets goals on two fronts. First and most important, I set targets for what my team can accomplish. Employees who concentrate on results and impact are the most valuable - like — Sheryl Sandberg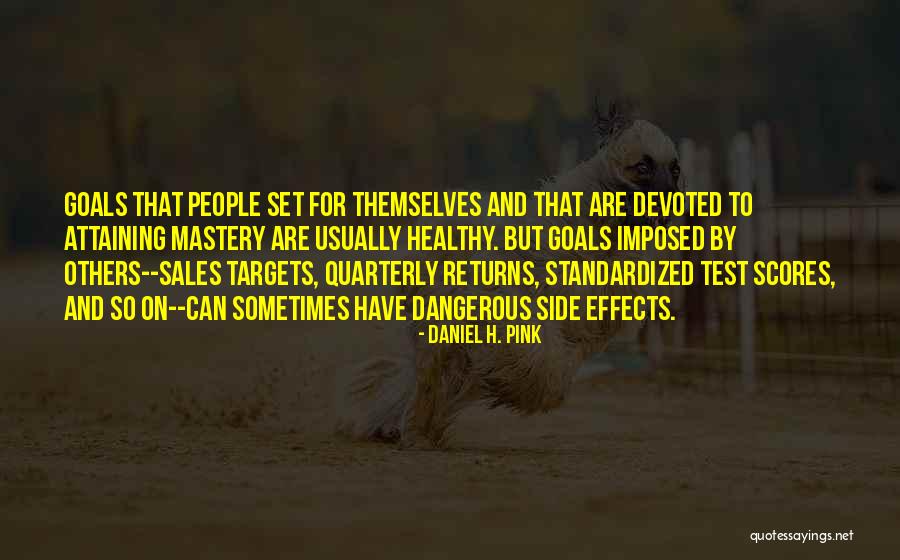 Goals that people set for themselves and that are devoted to attaining mastery are usually healthy. But goals imposed by others--sales targets, quarterly returns, standardized test scores, and so on--can sometimes have dangerous side effects. — Daniel H. Pink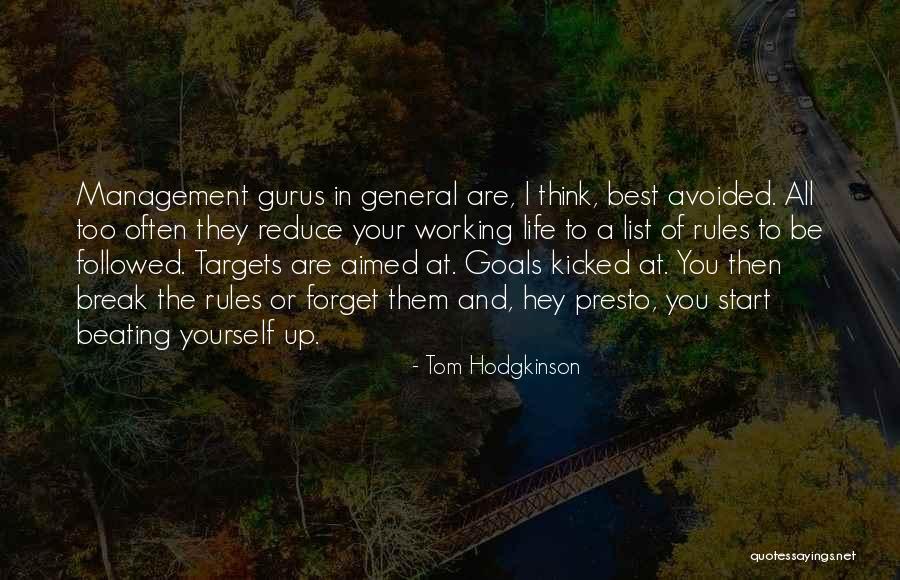 Management gurus in general are, I think, best avoided. All too often they reduce your working life to a list of rules to be followed. Targets are aimed at. Goals kicked at. You then break the rules or forget them and, hey presto, you start beating yourself up. — Tom Hodgkinson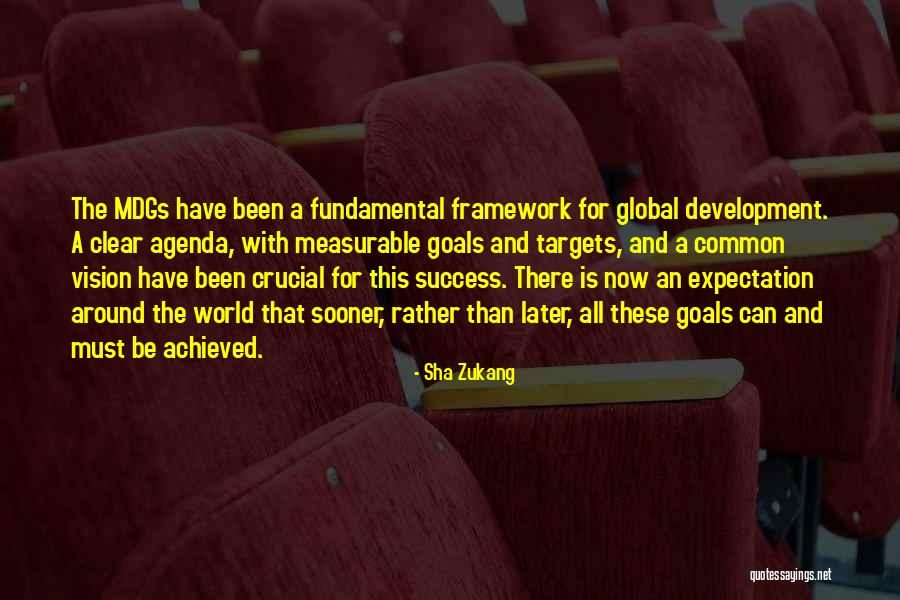 The MDGs have been a fundamental framework for global development. A clear agenda, with measurable goals and targets, and a common vision have been crucial for this success. There is now an expectation around the world that sooner, rather than later, all these goals can and must be achieved. — Sha Zukang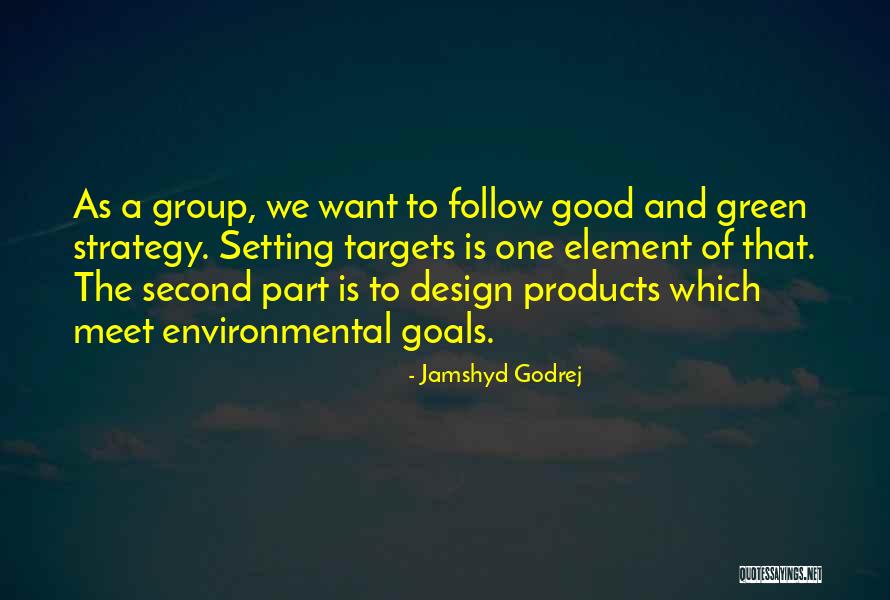 As a group, we want to follow good and green strategy. Setting targets is one element of that. The second part is to design products which meet environmental goals. — Jamshyd Godrej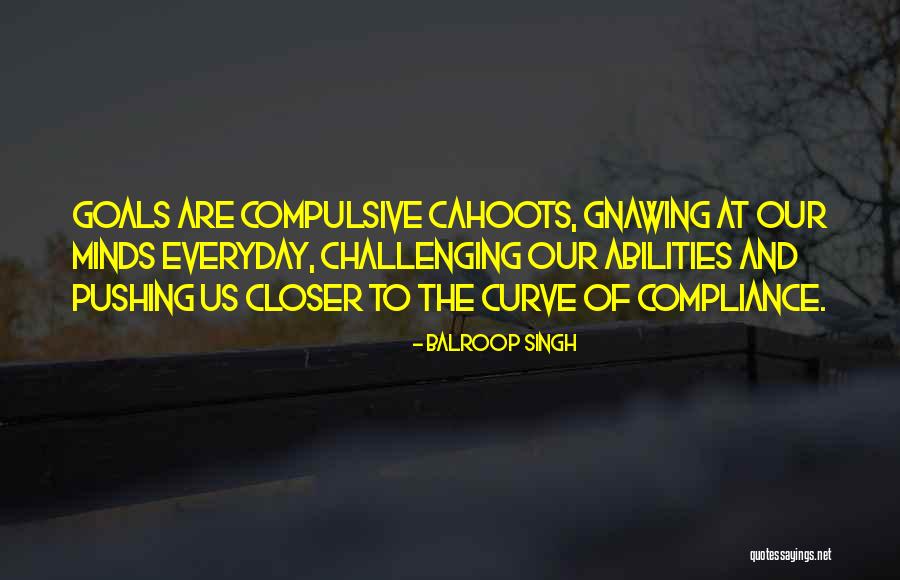 Goals are compulsive cahoots, gnawing at our minds everyday, challenging our abilities and pushing us closer to the curve of compliance. — Balroop Singh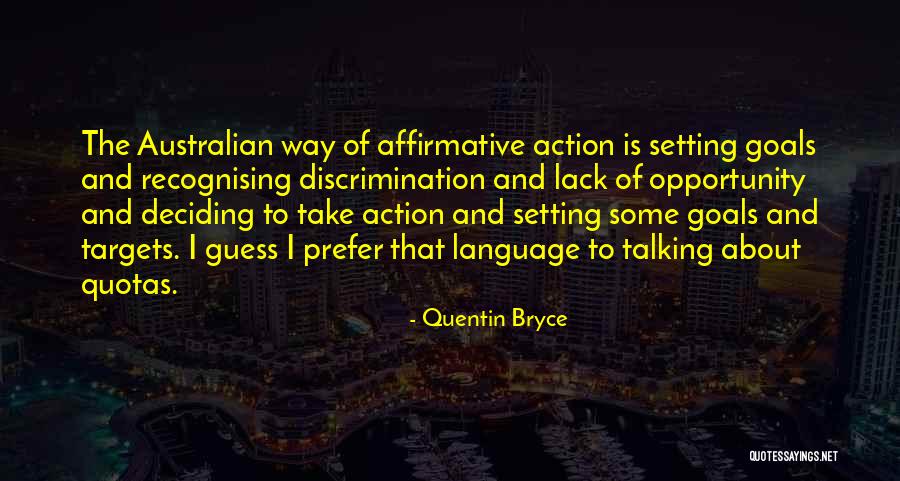 The Australian way of affirmative action is setting goals and recognising discrimination and lack of opportunity and deciding to take action and setting some goals and targets. I guess I prefer that language to talking about quotas. — Quentin Bryce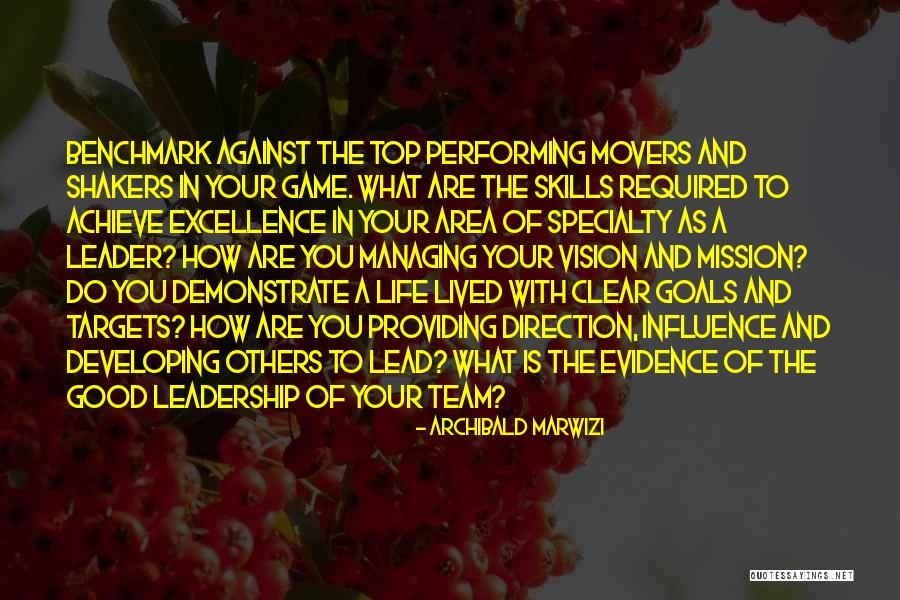 Benchmark against the top performing movers and shakers in your game. What are the skills required to achieve excellence in your area of specialty as a leader? How are you managing your vision and mission? Do you demonstrate a life lived with clear goals and targets? How are you providing direction, influence and developing others to lead? What is the evidence of the good leadership of your team? — Archibald Marwizi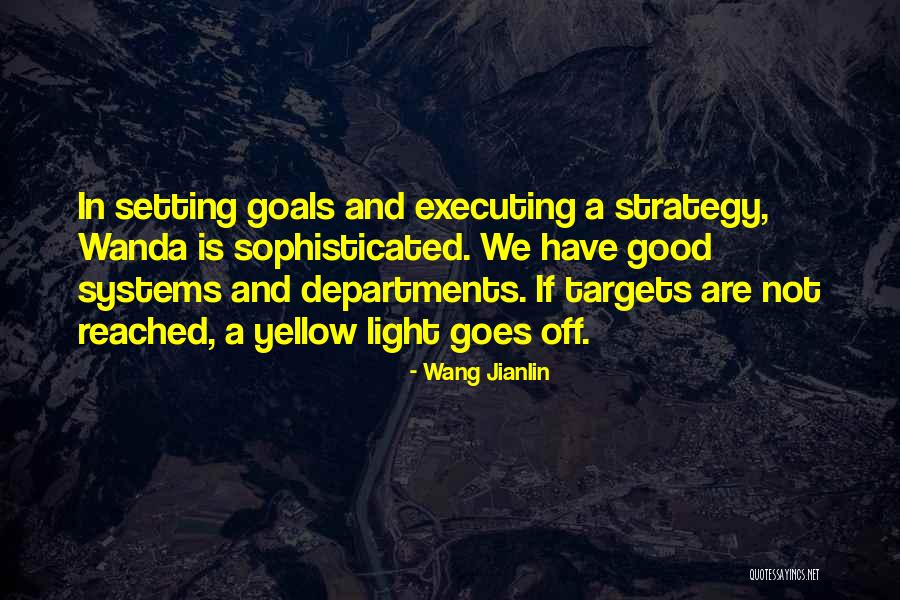 In setting goals and executing a strategy, Wanda is sophisticated. We have good systems and departments. If targets are not reached, a yellow light goes off. — Wang Jianlin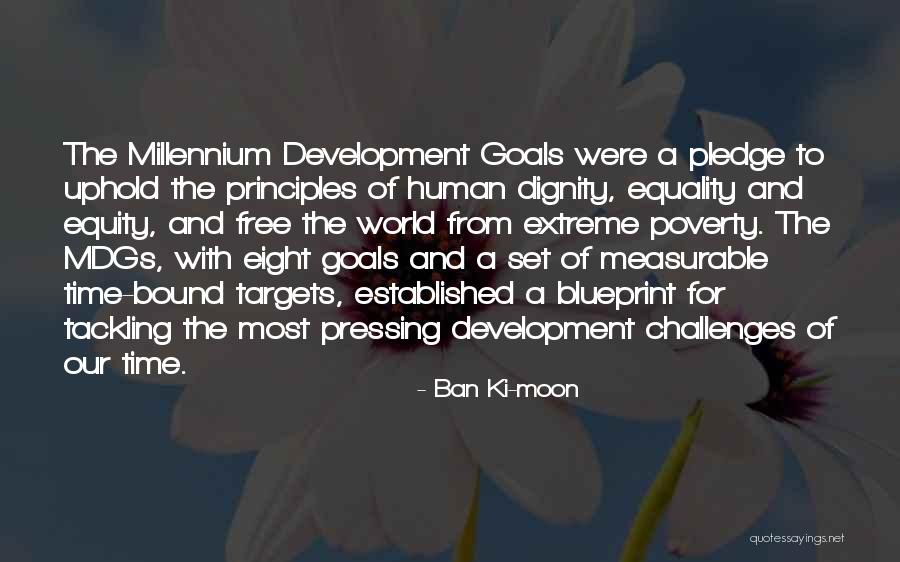 The Millennium Development Goals were a pledge to uphold the principles of human dignity, equality and equity, and free the world from extreme poverty. The MDGs, with eight goals and a set of measurable time-bound targets, established a blueprint for tackling the most pressing development challenges of our time. — Ban Ki-moon