Funny Swimming Pool Quotes & Sayings
Enjoy reading and share 7 famous quotes about Funny Swimming Pool with everyone.
Top Funny Swimming Pool Quotes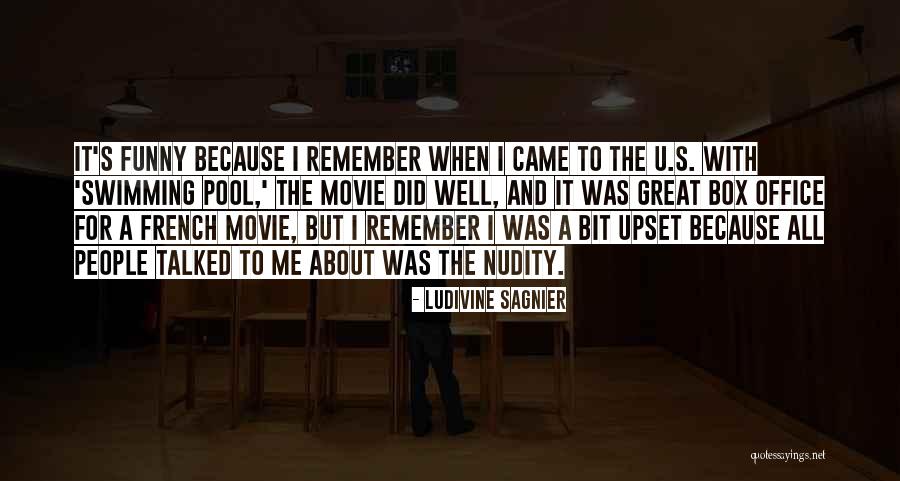 It's funny because I remember when I came to the U.S. with 'Swimming Pool,' the movie did well, and it was great box office for a French movie, but I remember I was a bit upset because all people talked to me about was the nudity. — Ludivine Sagnier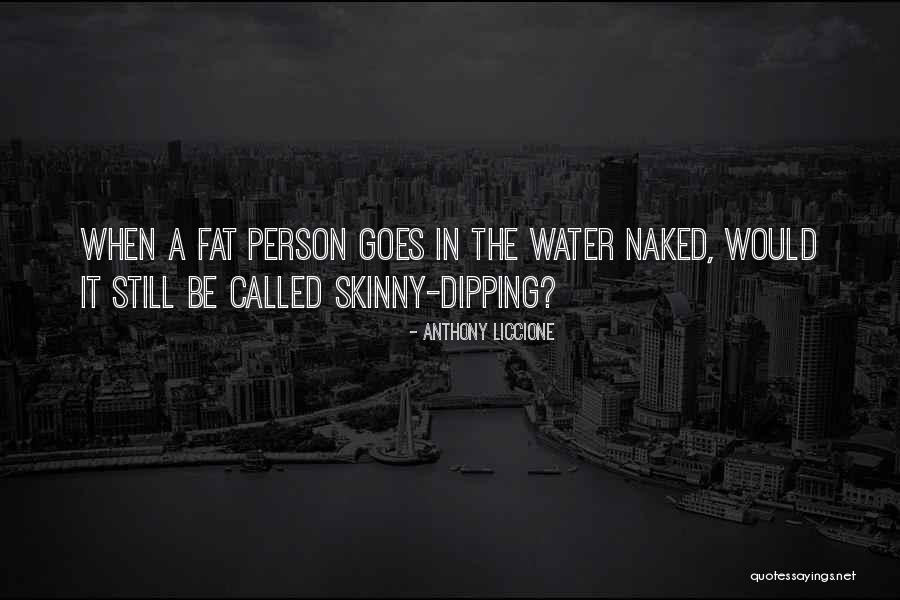 When a fat person goes in the water naked, would it still be called skinny-dipping? — Anthony Liccione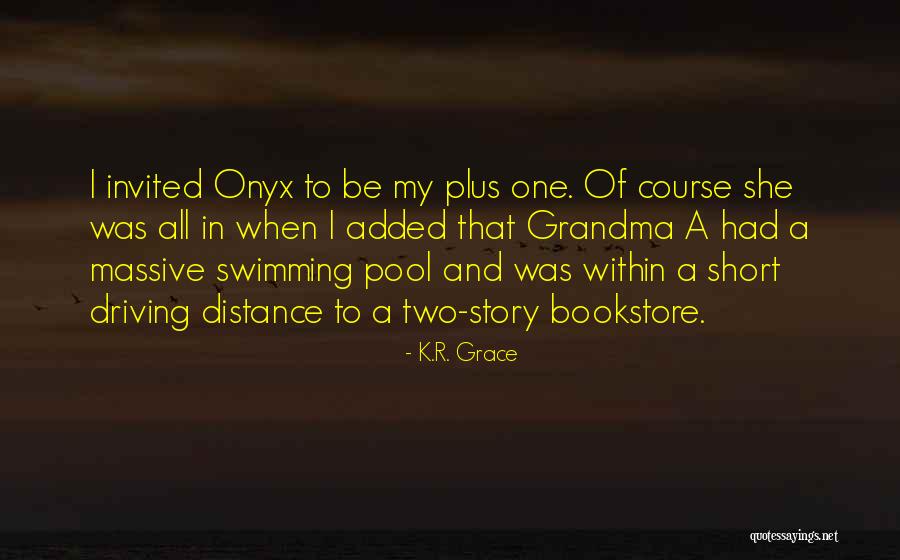 I invited Onyx to be my plus one. Of course she was all in when I added that Grandma A had a massive swimming pool and was within a short driving distance to a two-story bookstore. — K.R. Grace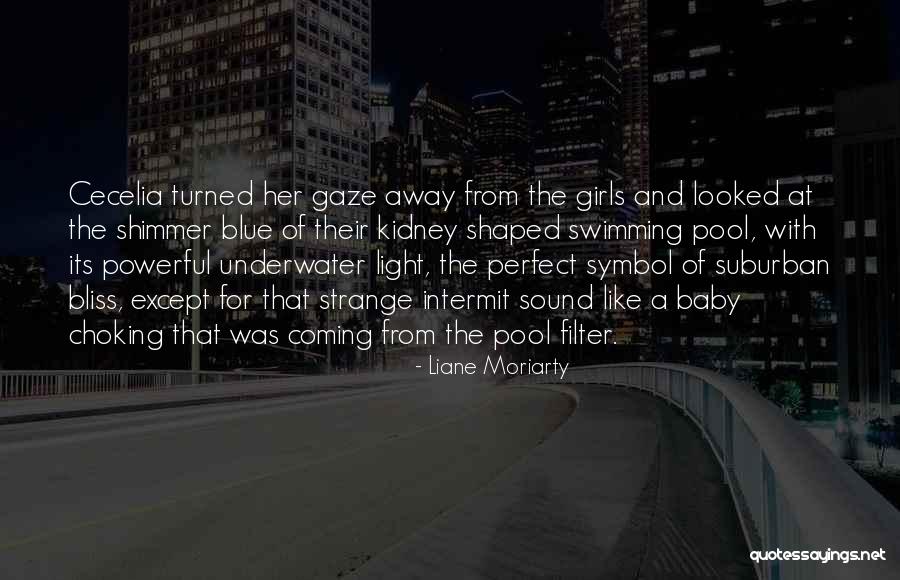 Cecelia turned her gaze away from the girls and looked at the shimmer blue of their kidney shaped swimming pool, with its powerful underwater light, the perfect symbol of suburban bliss, except for that strange intermit sound like a baby choking that was coming from the pool filter. — Liane Moriarty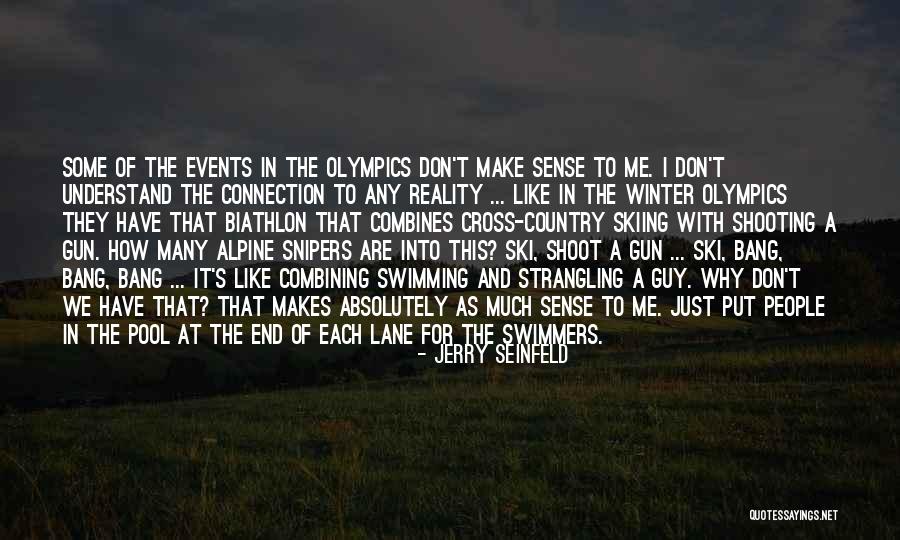 Some of the events in the Olympics don't make sense to me. I don't understand the connection to any reality ... Like in the Winter Olympics they have that biathlon that combines cross-country skiing with shooting a gun. How many alpine snipers are into this? Ski, shoot a gun ... ski, bang, bang, bang ... It's like combining swimming and strangling a guy. Why don't we have that? That makes absolutely as much sense to me. Just put people in the pool at the end of each lane for the swimmers. — Jerry Seinfeld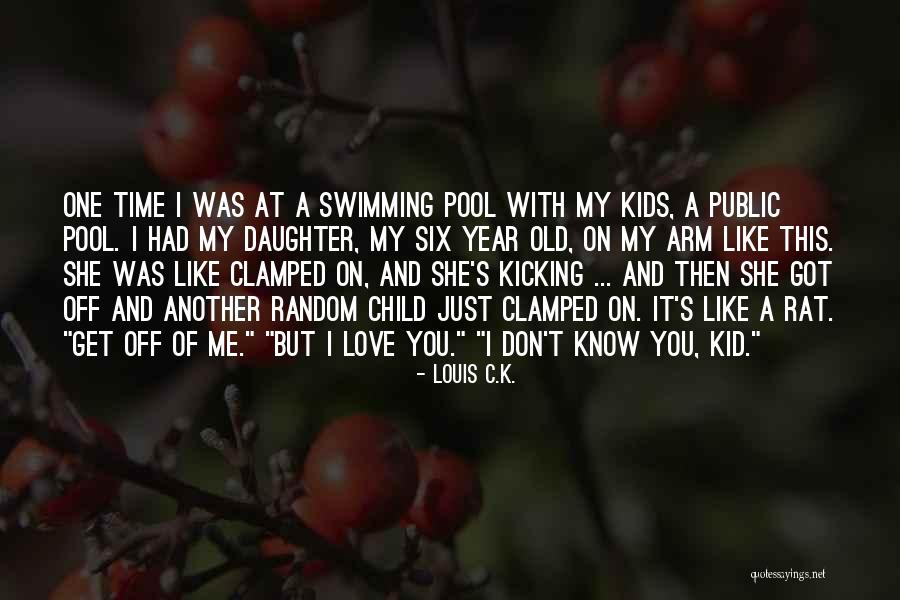 One time I was at a swimming pool with my kids, a public pool. I had my daughter, my six year old, on my arm like this. She was like clamped on, and she's kicking ... And then she got off and another random child just clamped on. It's like a rat. "Get off of me." "But I love you." "I don't know you, kid." — Louis C.K.