Freedom Of Speech And Responsibility Quotes & Sayings
Enjoy reading and share 6 famous quotes about Freedom Of Speech And Responsibility with everyone.
Top Freedom Of Speech And Responsibility Quotes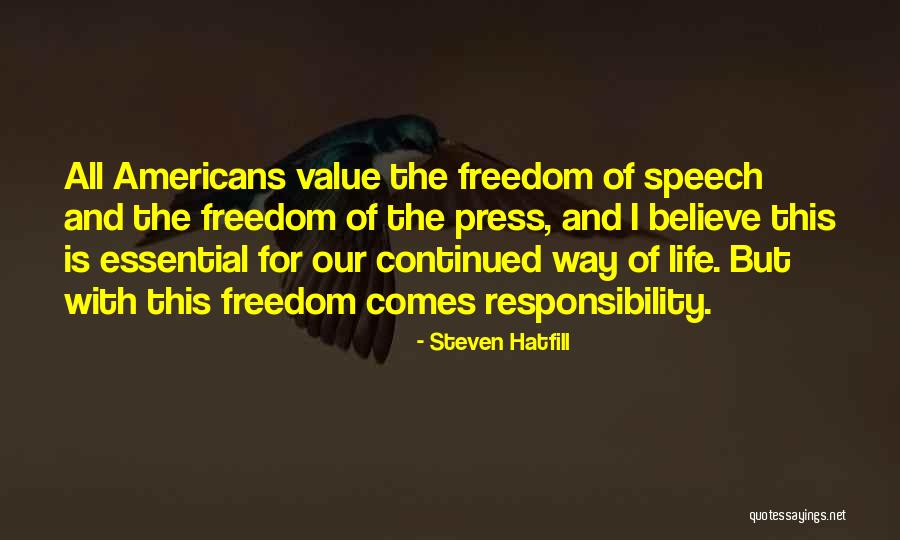 All Americans value the freedom of speech and the freedom of the press, and I believe this is essential for our continued way of life. But with this freedom comes responsibility. — Steven Hatfill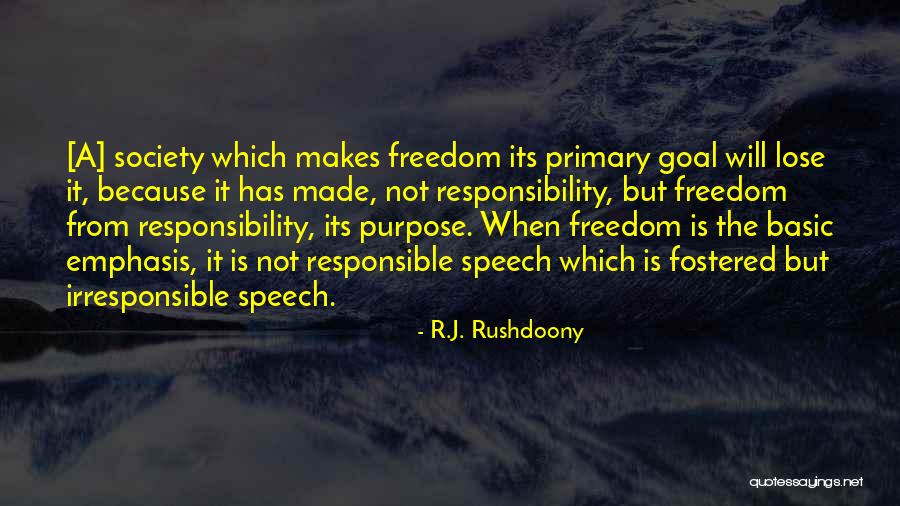 [A] society which makes freedom its primary goal will lose it, because it has made, not responsibility, but freedom from responsibility, its purpose. When freedom is the basic emphasis, it is not responsible speech which is fostered but irresponsible speech. — R.J. Rushdoony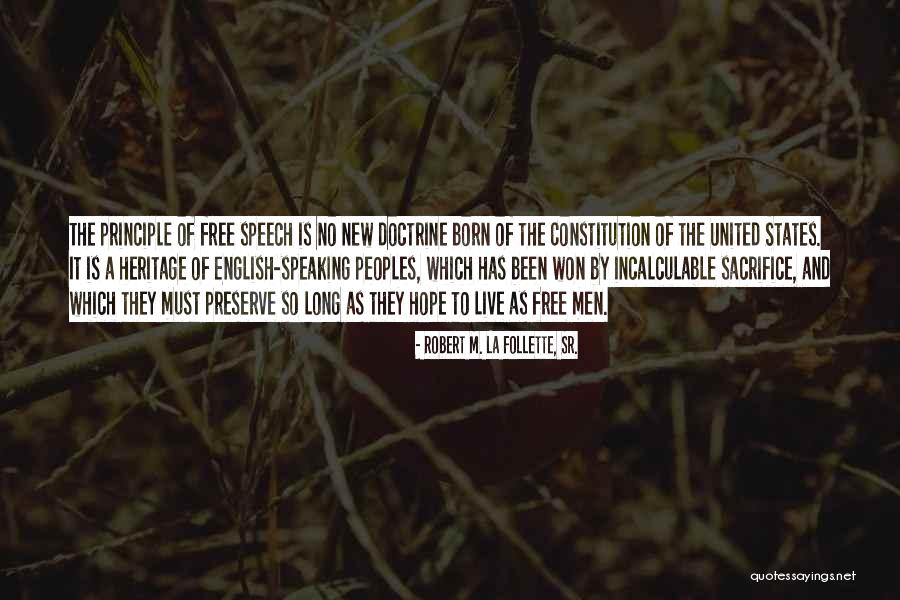 The principle of free speech is no new doctrine born of the Constitution of the United States. It is a heritage of English-speaking peoples, which has been won by incalculable sacrifice, and which they must preserve so long as they hope to live as free men. — Robert M. La Follette, Sr.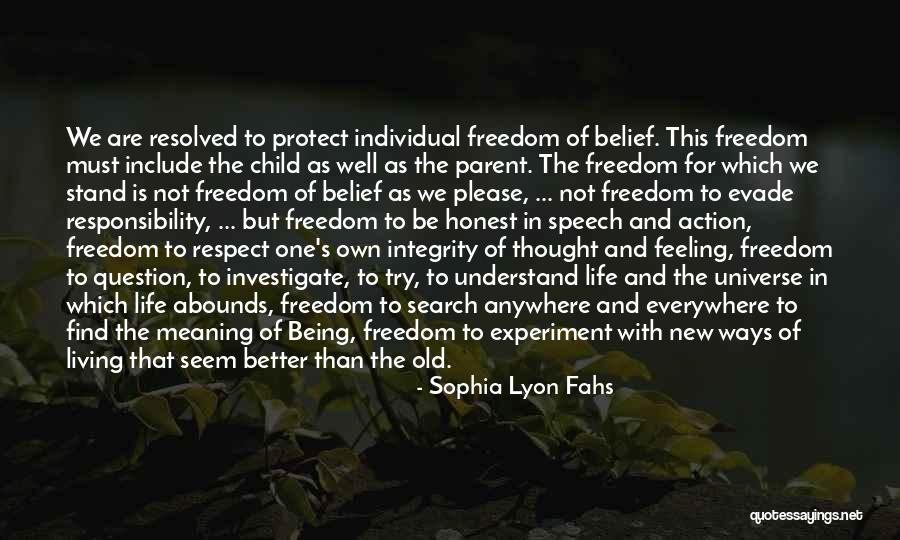 We are resolved to protect individual freedom of belief. This freedom must include the child as well as the parent. The freedom for which we stand is not freedom of belief as we please, ... not freedom to evade responsibility, ... but freedom to be honest in speech and action, freedom to respect one's own integrity of thought and feeling, freedom to question, to investigate, to try, to understand life and the universe in which life abounds, freedom to search anywhere and everywhere to find the meaning of Being, freedom to experiment with new ways of living that seem better than the old. — Sophia Lyon Fahs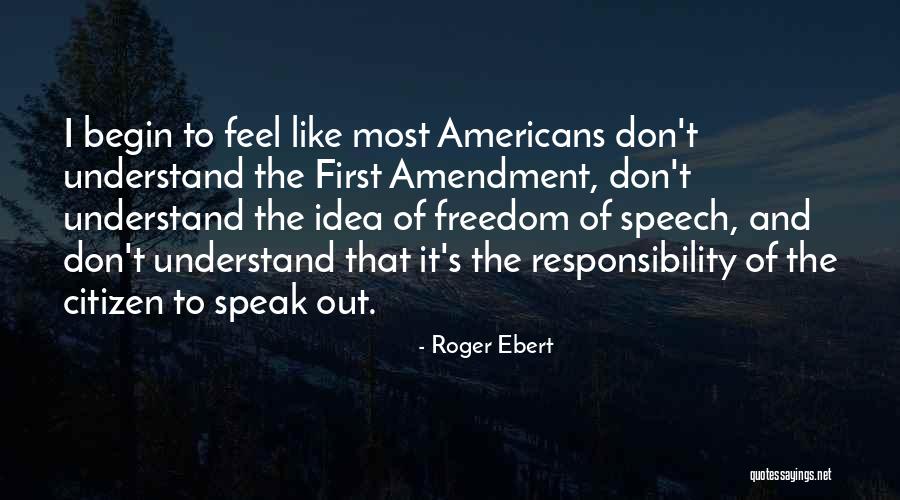 I begin to feel like most Americans don't understand the First Amendment, don't understand the idea of freedom of speech, and don't understand that it's the responsibility of the citizen to speak out. — Roger Ebert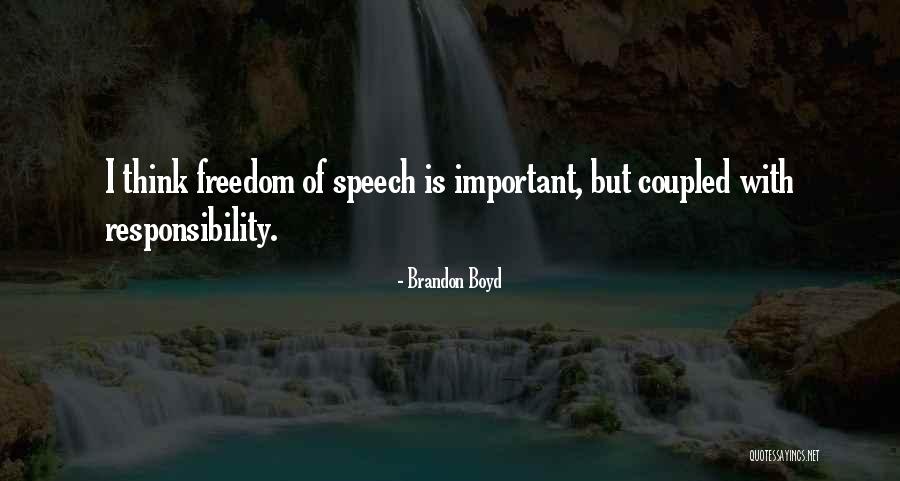 I think freedom of speech is important, but coupled with responsibility. — Brandon Boyd