Quotes & Sayings About Expressing Happiness
Enjoy reading and share 16 famous quotes about Expressing Happiness with everyone.
Top Expressing Happiness Quotes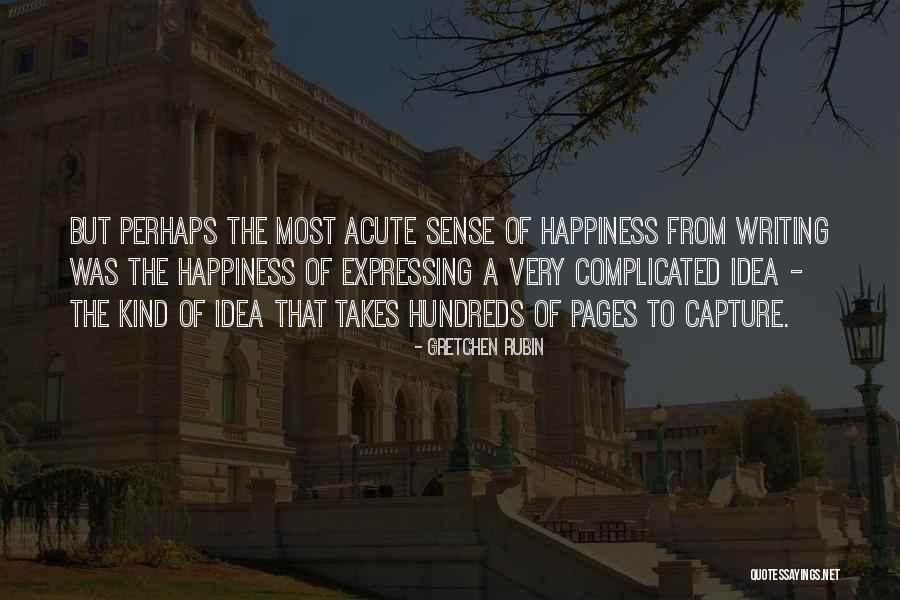 But perhaps the most acute sense of happiness from writing was the happiness of expressing a very complicated idea - the kind of idea that takes hundreds of pages to capture. — Gretchen Rubin
There is nothing I have to do, nowhere I have to go, and no way I have to be except exactly the way I am being right now. My happiness is knowing this, my joy is expressing it, my bliss is experiencing it. — Neale Donald Walsch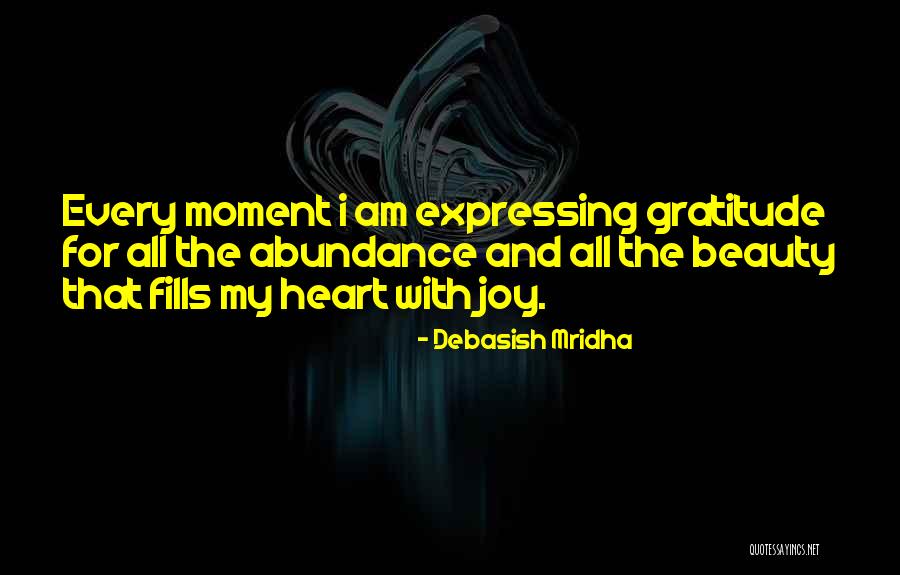 Every moment i am expressing gratitude for all the abundance and all the beauty that fills my heart with joy. — Debasish Mridha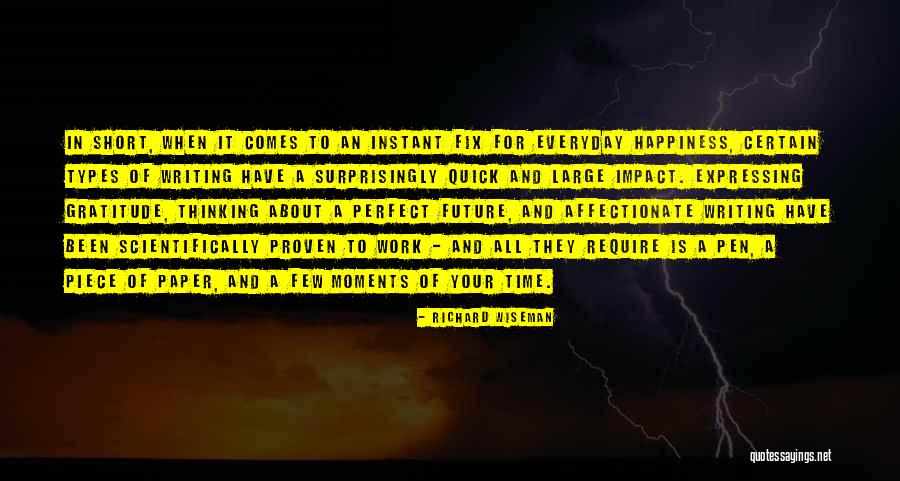 In short, when it comes to an instant fix for everyday happiness, certain types of writing have a surprisingly quick and large impact. Expressing gratitude, thinking about a perfect future, and affectionate writing have been scientifically proven to work - and all they require is a pen, a piece of paper, and a few moments of your time. — Richard Wiseman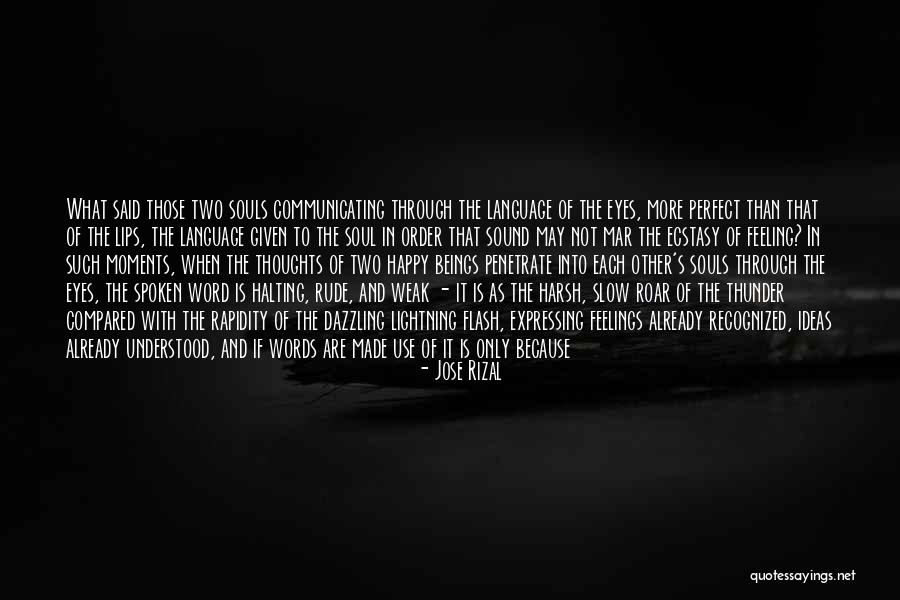 What said those two souls communicating through the language of the eyes, more perfect than that of the lips, the language given to the soul in order that sound may not mar the ecstasy of feeling? In such moments, when the thoughts of two happy beings penetrate into each other's souls through the eyes, the spoken word is halting, rude, and weak - it is as the harsh, slow roar of the thunder compared with the rapidity of the dazzling lightning flash, expressing feelings already recognized, ideas already understood, and if words are made use of it is only because the heart's desire, dominating all the being and flooding it with happiness, wills that the whole human organism with all its physical and psychical powers give expression to the song of joy that rolls through the soul. To the questioning glance of love, as it flashes out and then conceals itself, speech has no reply; the smile, the kiss, the sigh answer. — Jose Rizal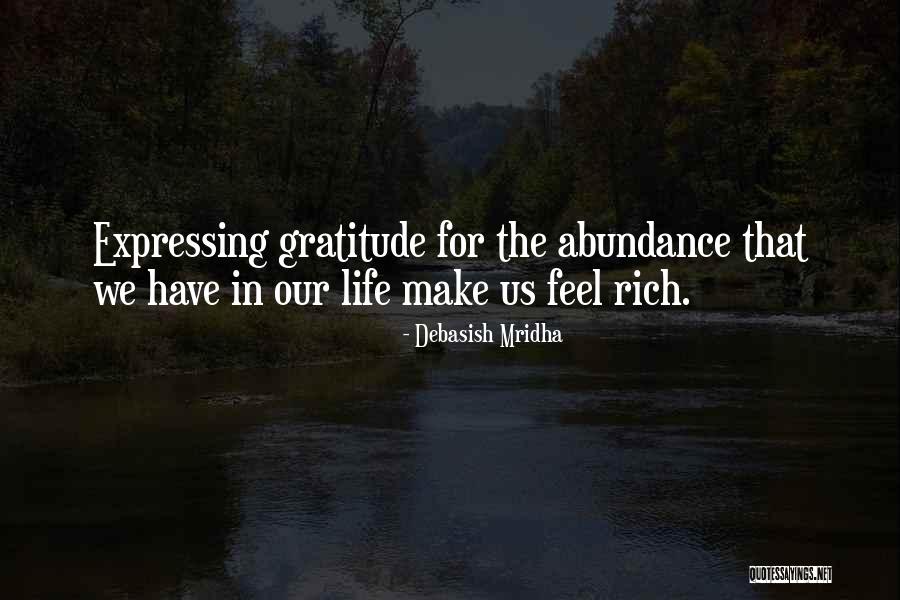 Expressing gratitude for the abundance that we have in our life make us feel rich. — Debasish Mridha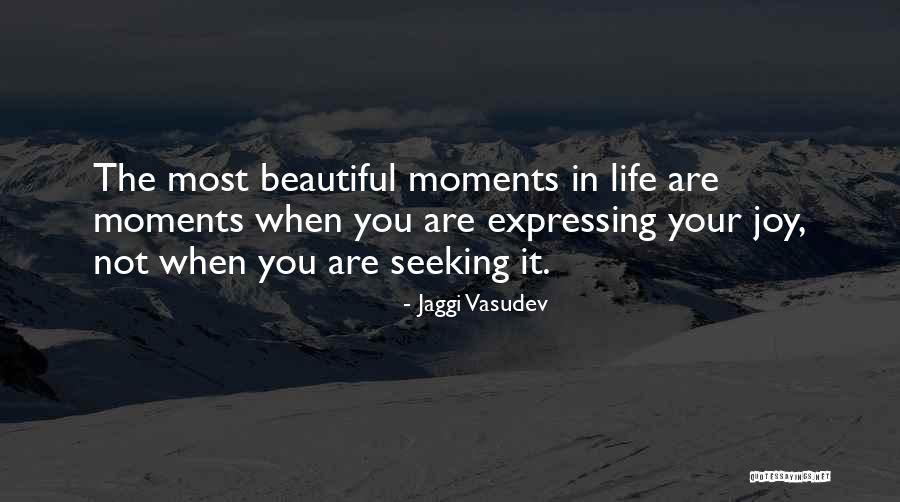 The most beautiful moments in life are moments when you are expressing your joy, not when you are seeking it. — Jaggi Vasudev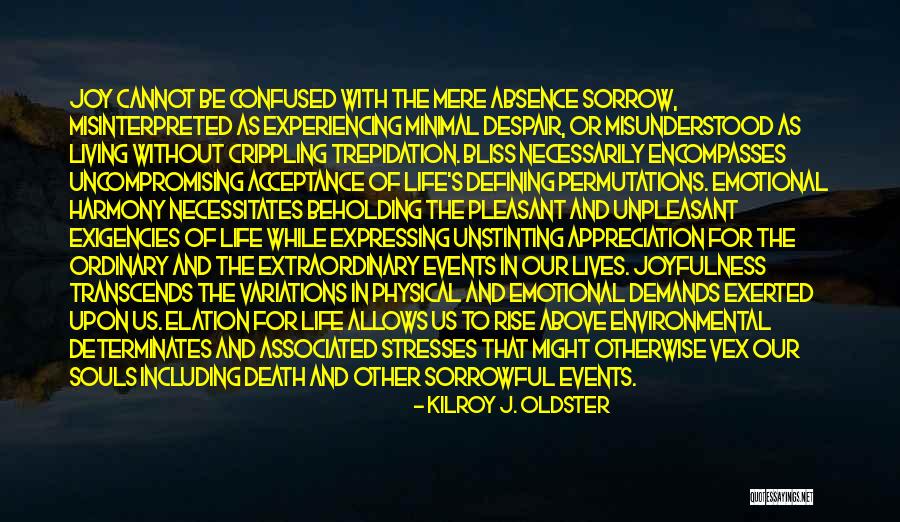 Joy cannot be confused with the mere absence sorrow, misinterpreted as experiencing minimal despair, or misunderstood as living without crippling trepidation. Bliss necessarily encompasses uncompromising acceptance of life's defining permutations. Emotional harmony necessitates beholding the pleasant and unpleasant exigencies of life while expressing unstinting appreciation for the ordinary and the extraordinary events in our lives. Joyfulness transcends the variations in physical and emotional demands exerted upon us. Elation for life allows us to rise above environmental determinates and associated stresses that might otherwise vex our souls including death and other sorrowful events. — Kilroy J. Oldster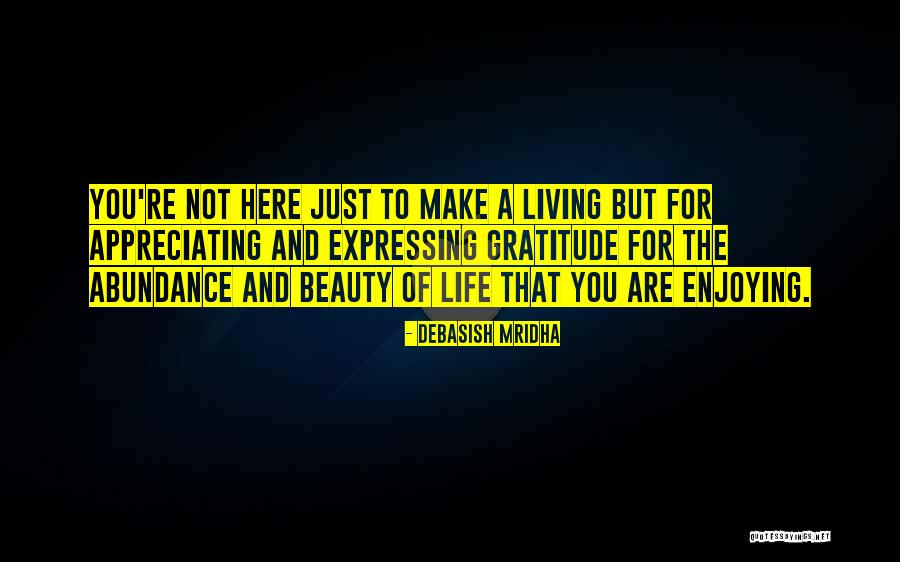 You're not here just to make a living but for appreciating and expressing gratitude for the abundance and beauty of life that you are enjoying. — Debasish Mridha
My purpose of life is sweet indeed.
I like to help people when in need.
I am longing for happiness.
I am expressing my kindness.
I am expressing my love every day.
I am compassionate all the way. — Debasish Mridha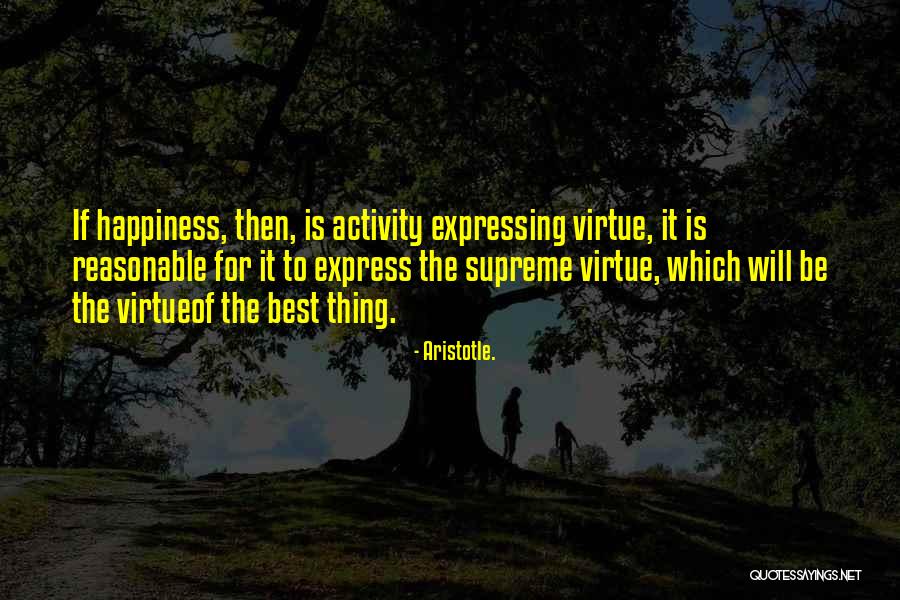 If happiness, then, is activity expressing virtue, it is reasonable for it to express the supreme virtue, which will be the virtueof the best thing. — Aristotle.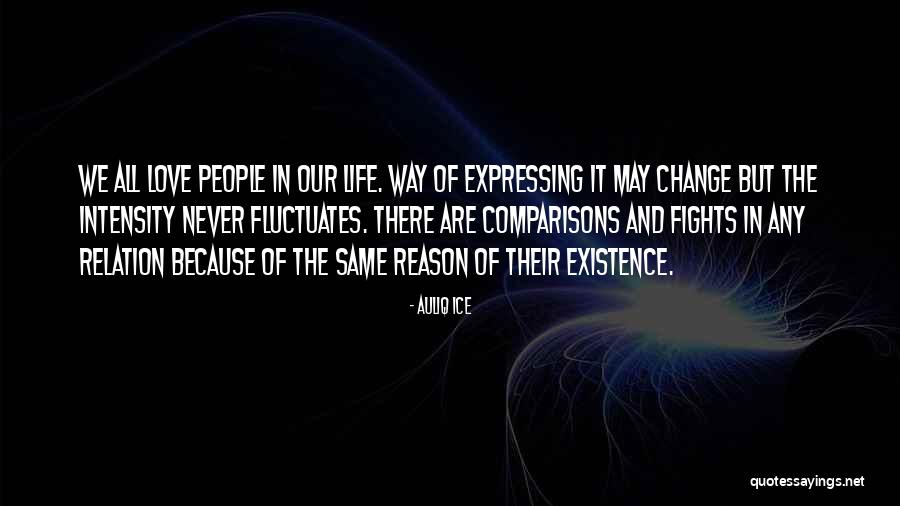 we all love people in our life. way of expressing it may change but the intensity never fluctuates. there are comparisons and fights in any relation because of the same reason of their existence. — Auliq Ice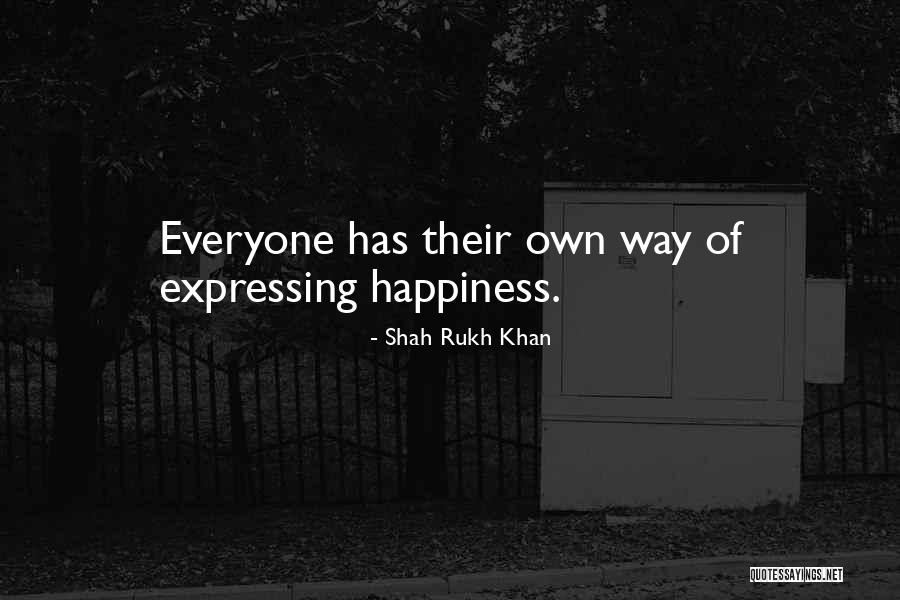 Everyone has their own way of expressing happiness. — Shah Rukh Khan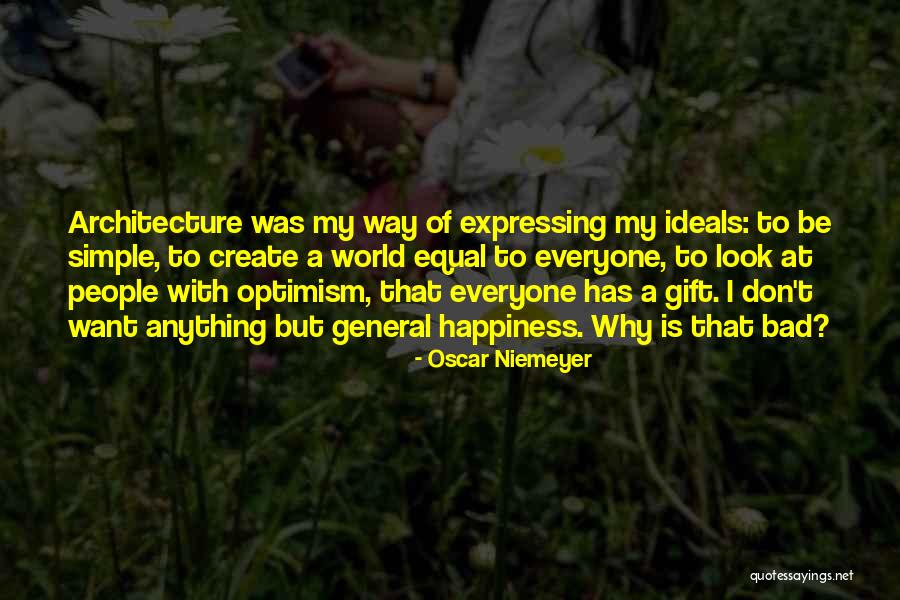 Architecture was my way of expressing my ideals: to be simple, to create a world equal to everyone, to look at people with optimism, that everyone has a gift. I don't want anything but general happiness. Why is that bad? — Oscar Niemeyer