Quotes & Sayings About Environmentally Friendly
Enjoy reading and share 29 famous quotes about Environmentally Friendly with everyone.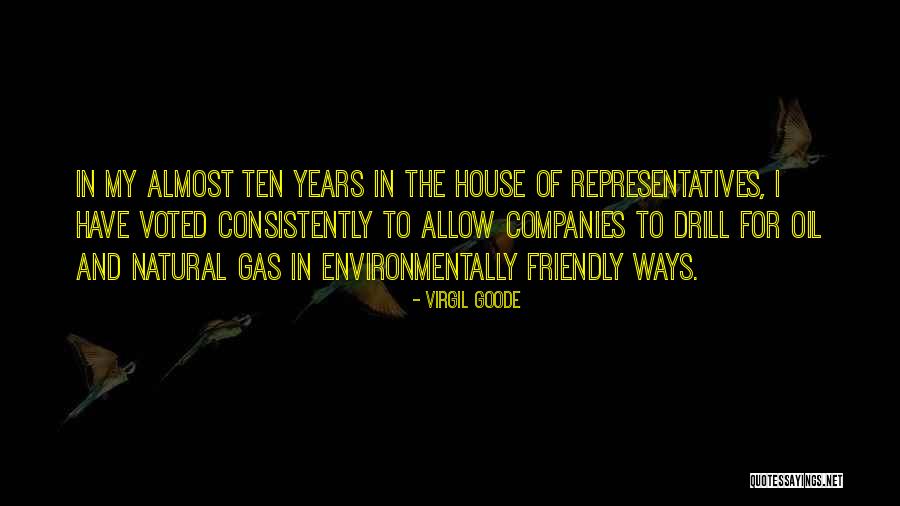 In my almost ten years in the House of Representatives, I have voted consistently to allow companies to drill for oil and natural gas in environmentally friendly ways. — Virgil Goode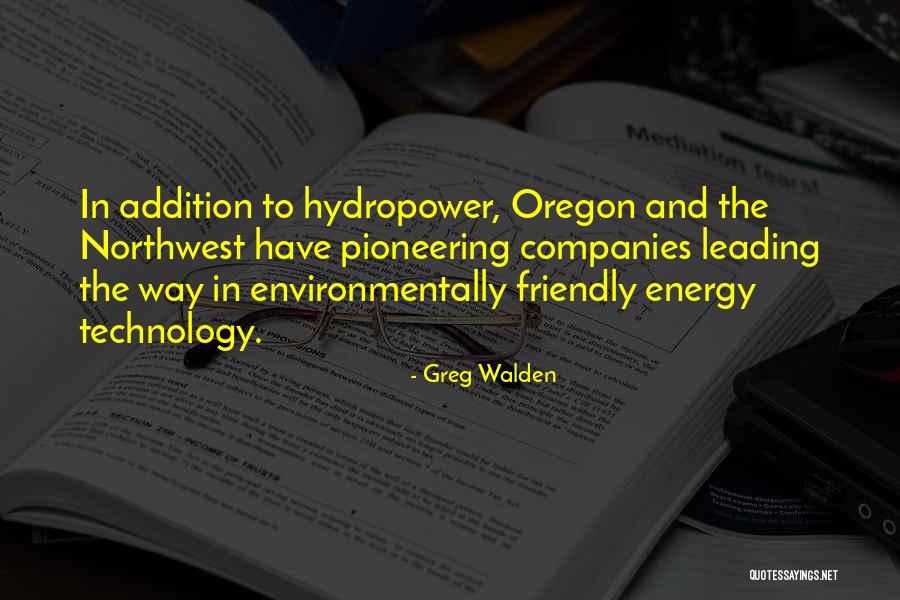 In addition to hydropower, Oregon and the Northwest have pioneering companies leading the way in environmentally friendly energy technology. — Greg Walden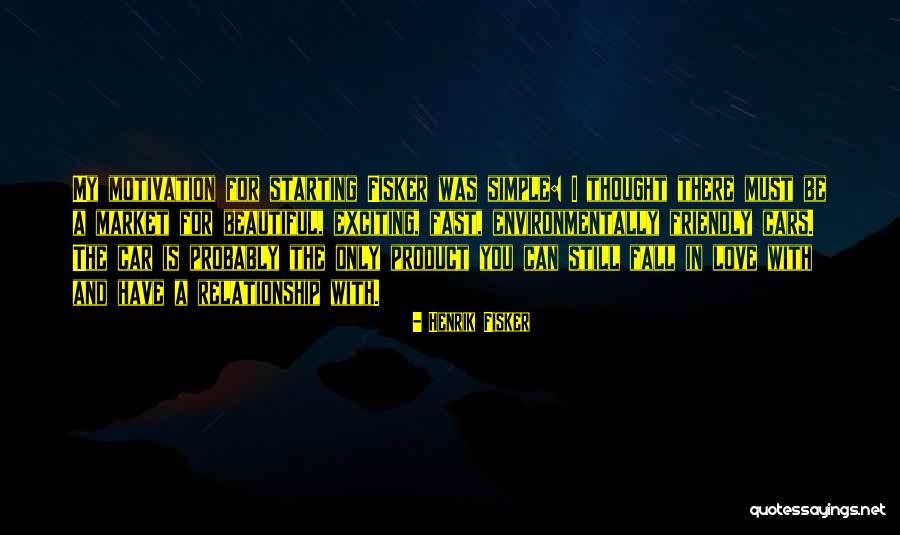 My motivation for starting Fisker was simple: I thought there must be a market for beautiful, exciting, fast, environmentally friendly cars. The car is probably the only product you can still fall in love with and have a relationship with. — Henrik Fisker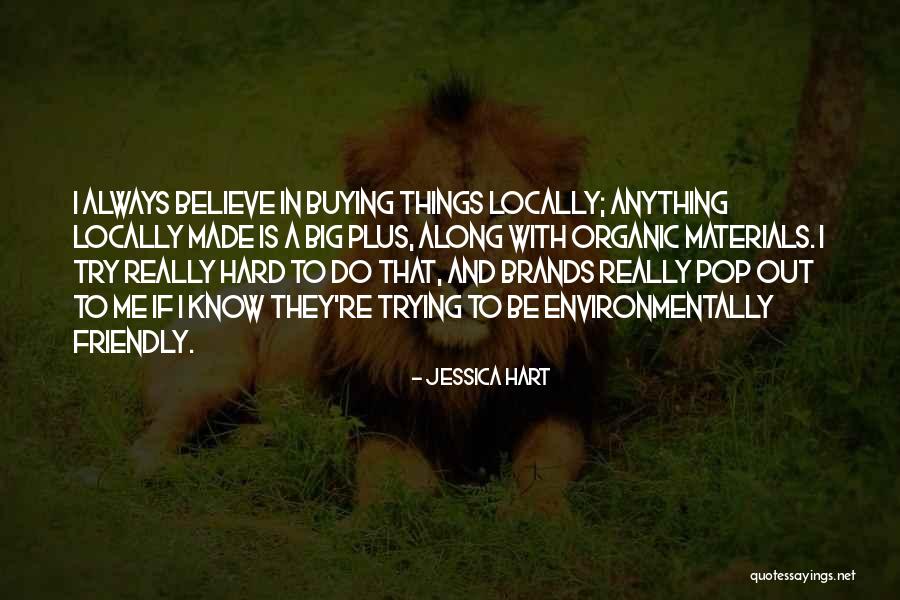 I always believe in buying things locally; anything locally made is a big plus, along with organic materials. I try really hard to do that, and brands really pop out to me if I know they're trying to be environmentally friendly. — Jessica Hart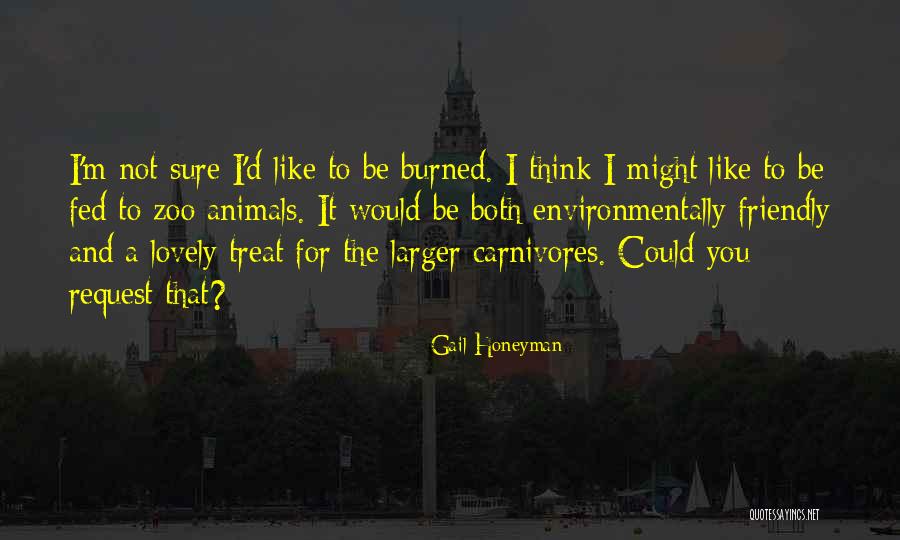 I'm not sure I'd like to be burned. I think I might like to be fed to zoo animals. It would be both environmentally friendly and a lovely treat for the larger carnivores. Could you request that? — Gail Honeyman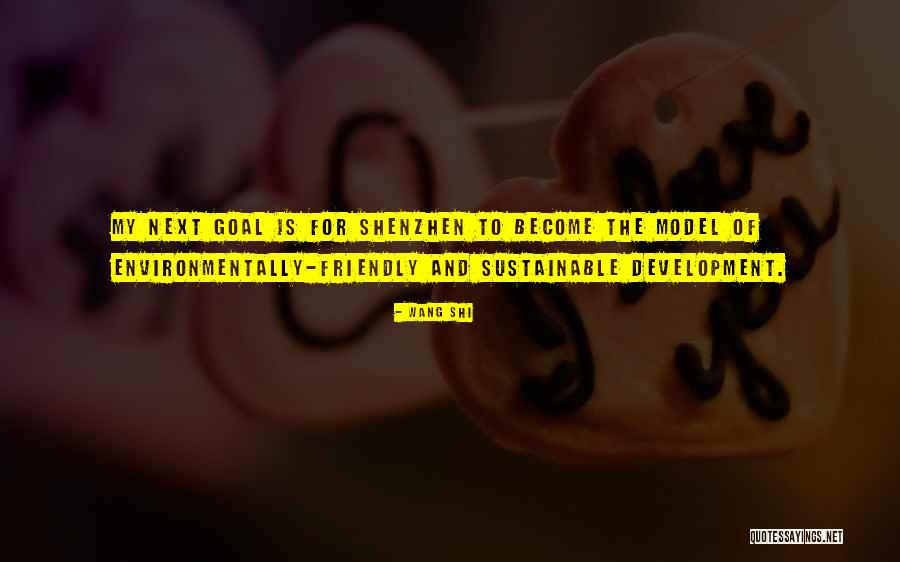 My next goal is for Shenzhen to become the model of environmentally-friendly and sustainable development. — Wang Shi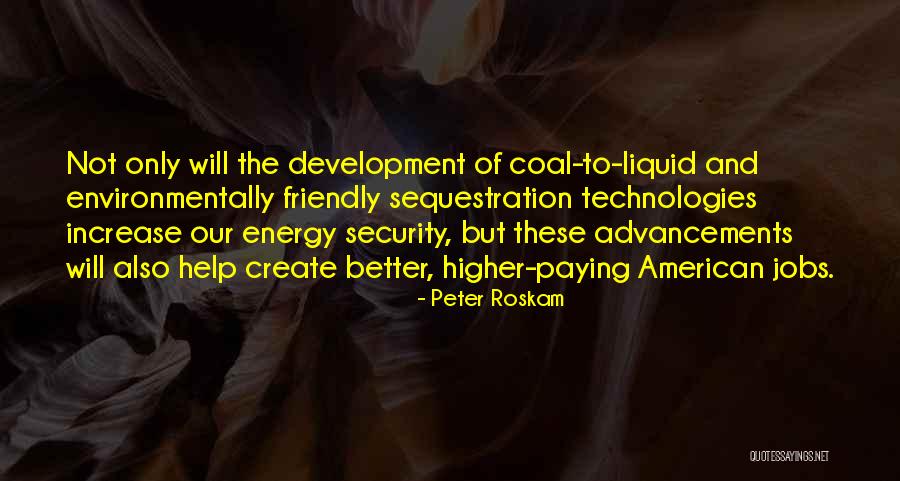 Not only will the development of coal-to-liquid and environmentally friendly sequestration technologies increase our energy security, but these advancements will also help create better, higher-paying American jobs. — Peter Roskam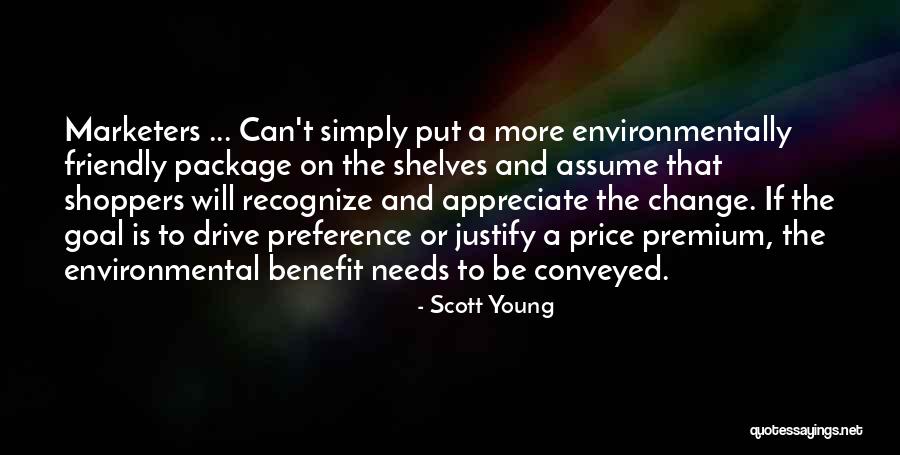 Marketers ... Can't simply put a more environmentally friendly package on the shelves and assume that shoppers will recognize and appreciate the change. If the goal is to drive preference or justify a price premium, the environmental benefit needs to be conveyed. — Scott Young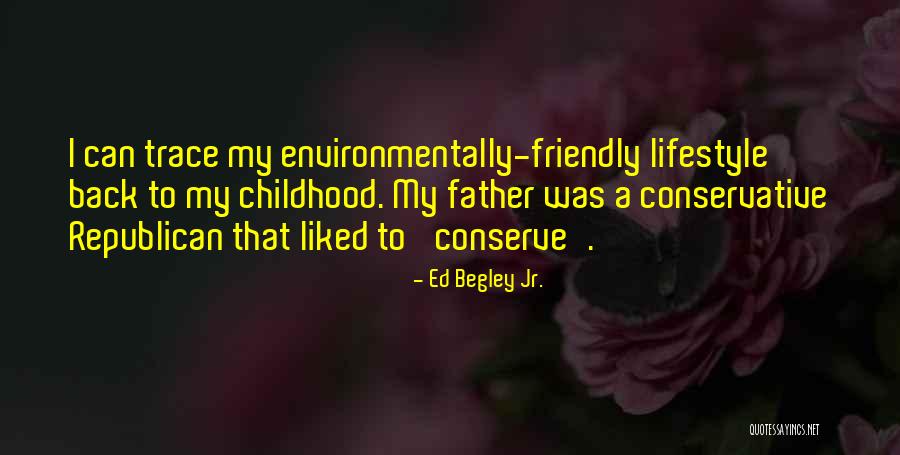 I can trace my environmentally-friendly lifestyle back to my childhood. My father was a conservative Republican that liked to 'conserve'. — Ed Begley Jr.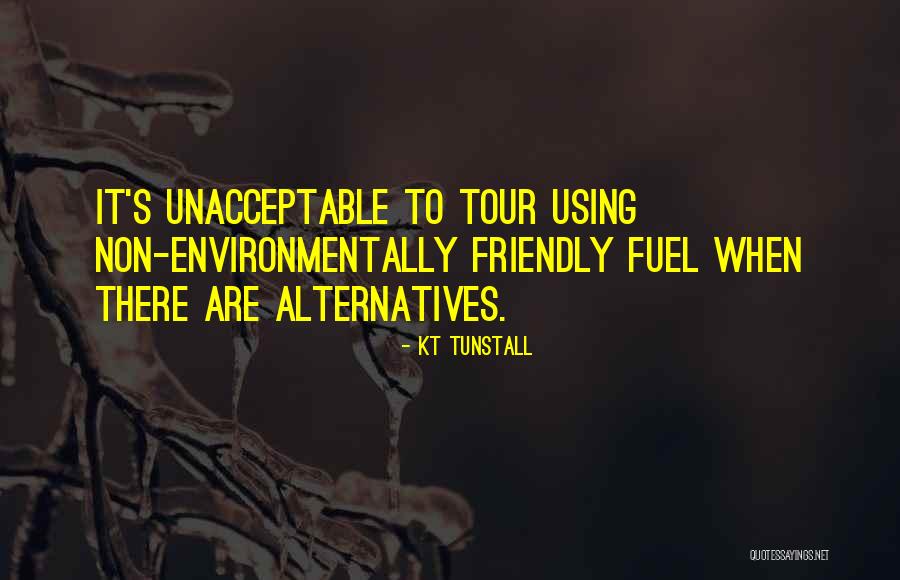 It's unacceptable to tour using non-environmentally friendly fuel when there are alternatives. — KT Tunstall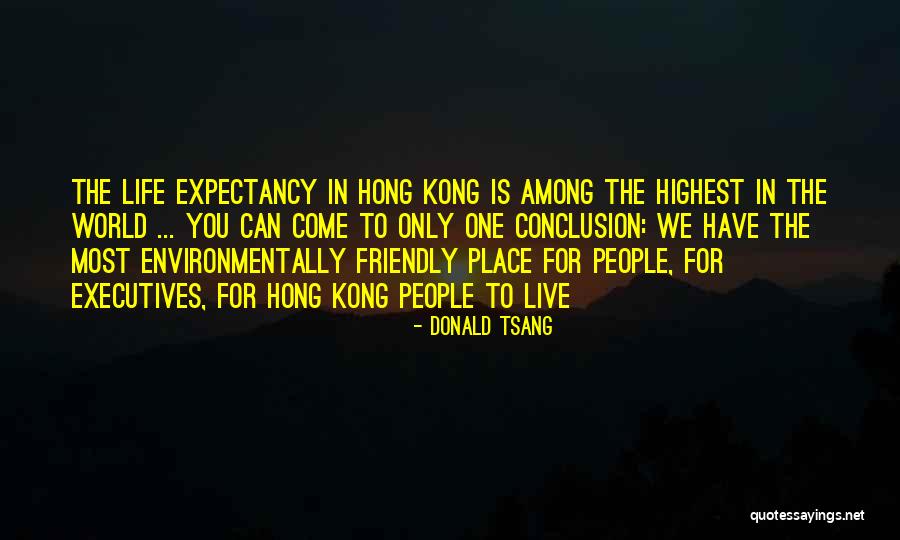 The life expectancy in Hong Kong is among the highest in the world ... you can come to only one conclusion: we have the most environmentally friendly place for people, for executives, for Hong Kong people to live — Donald Tsang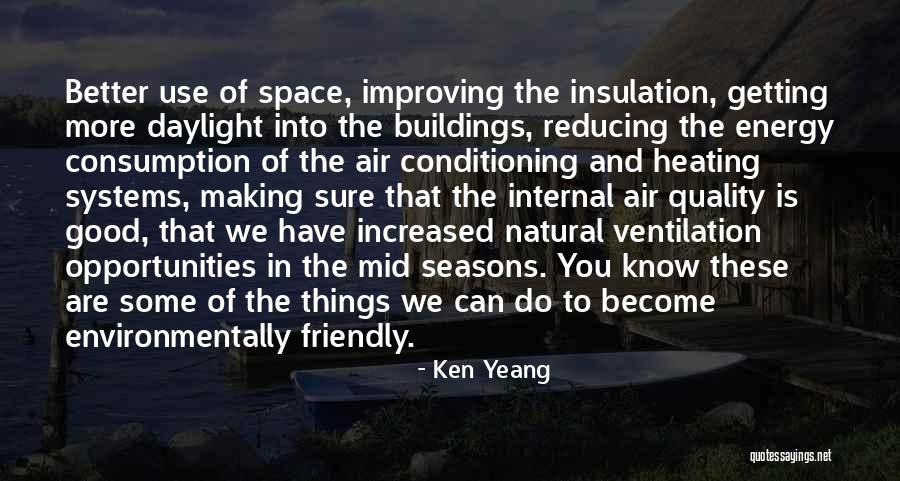 Better use of space, improving the insulation, getting more daylight into the buildings, reducing the energy consumption of the air conditioning and heating systems, making sure that the internal air quality is good, that we have increased natural ventilation opportunities in the mid seasons. You know these are some of the things we can do to become environmentally friendly. — Ken Yeang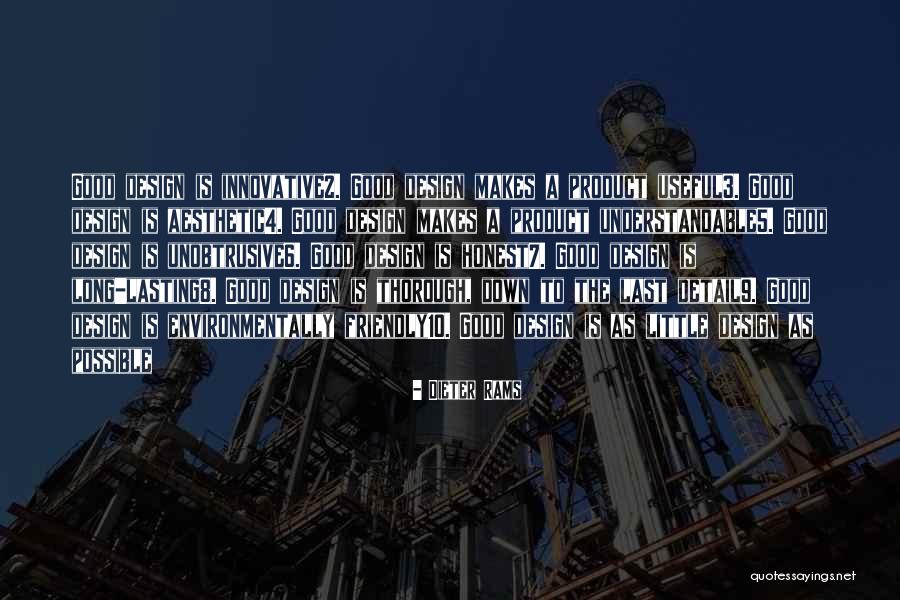 Good design is innovative
2. Good design makes a product useful
3. Good design is aesthetic
4. Good design makes a product understandable
5. Good design is unobtrusive
6. Good design is honest
7. Good design is long-lasting
8. Good design is thorough, down to the last detail
9. Good design is environmentally friendly
10. Good design is as little design as possible — Dieter Rams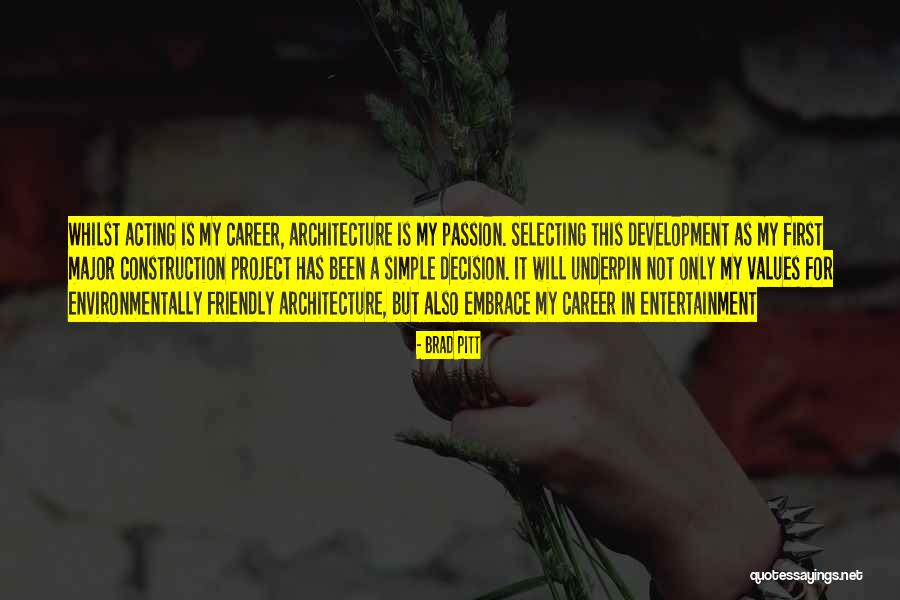 Whilst acting is my career, architecture is my passion. Selecting this development as my first major construction project has been a simple decision. It will underpin not only my values for environmentally friendly architecture, but also embrace my career in entertainment — Brad Pitt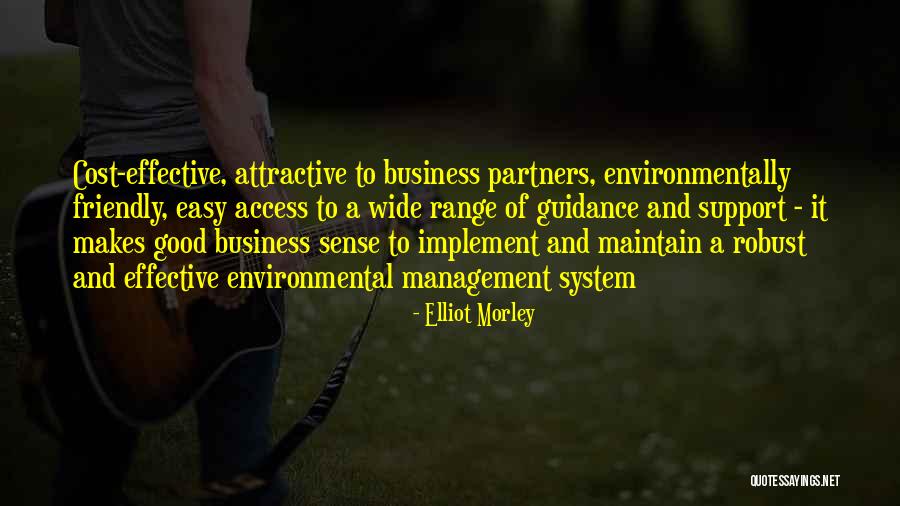 Cost-effective, attractive to business partners, environmentally friendly, easy access to a wide range of guidance and support - it makes good business sense to implement and maintain a robust and effective environmental management system — Elliot Morley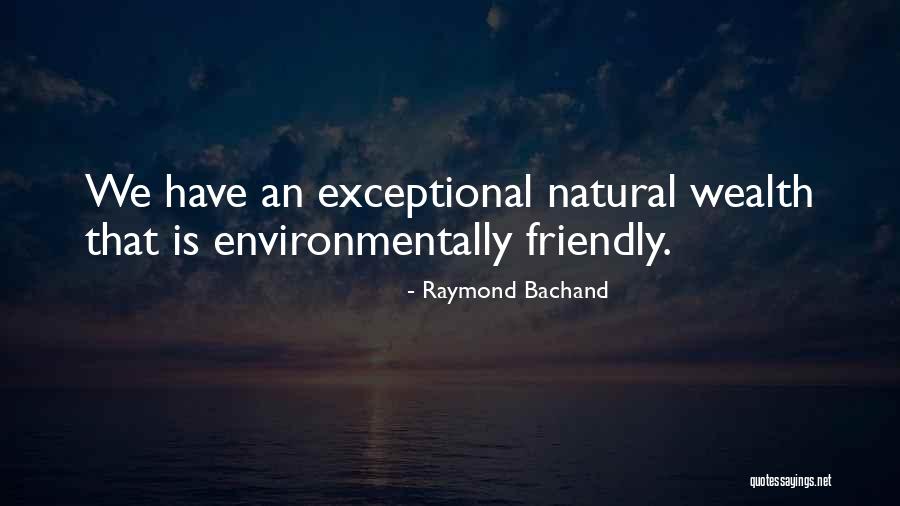 We have an exceptional natural wealth that is environmentally friendly. — Raymond Bachand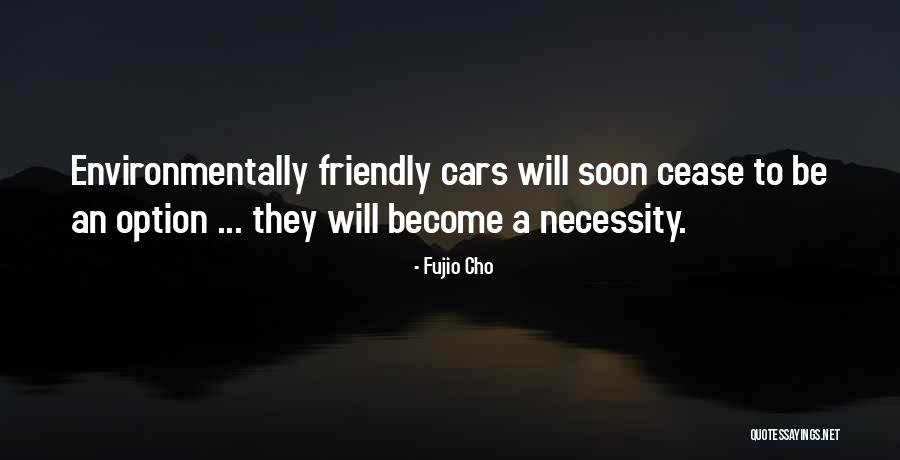 Environmentally friendly cars will soon cease to be an option ... they will become a necessity. — Fujio Cho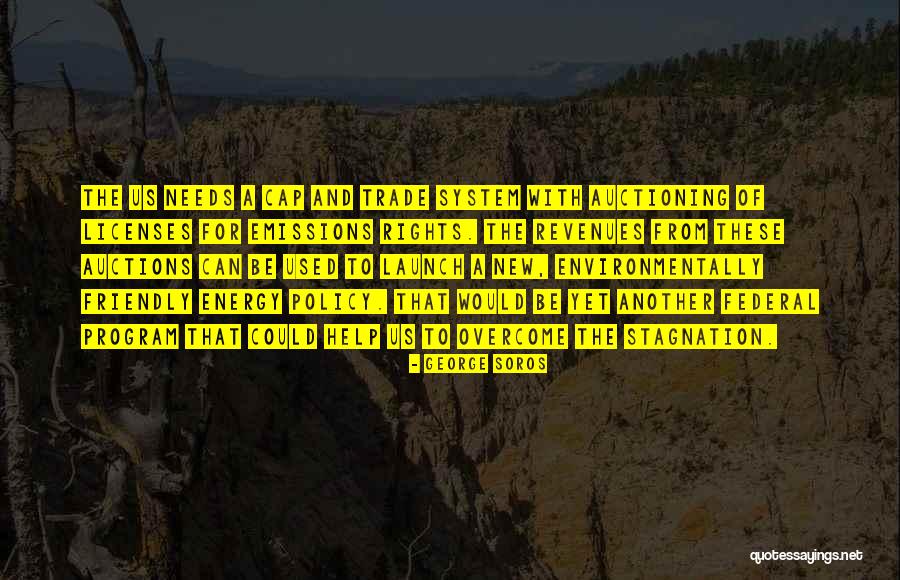 The US needs a cap and trade system with auctioning of licenses for emissions rights. The revenues from these auctions can be used to launch a new, environmentally friendly energy policy. That would be yet another federal program that could help us to overcome the stagnation. — George Soros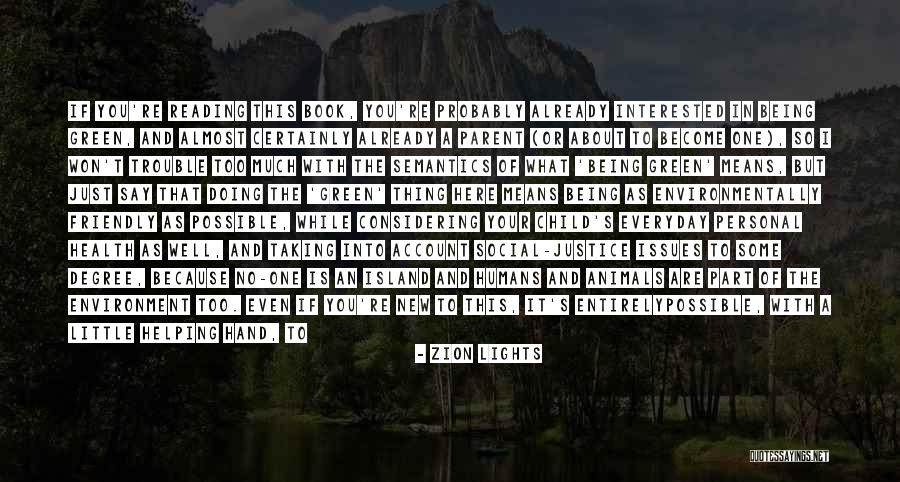 If you're reading this book, you're probably already interested in being green, and almost certainly already a parent (or about to become one), so I won't trouble too much with the semantics of what 'being green' means, but just say that doing the 'green' thing here means being as environmentally friendly as possible, while considering your child's everyday personal health as well, and taking into account social-justice issues to some degree, because no-one is an island and humans and animals are part of the environment too. Even if you're new to this, it's entirely
possible, with a little helping hand, to form new, green lifestyle habits, so long as you're prepared to take baby steps to begin with (and pardon the pun). — Zion Lights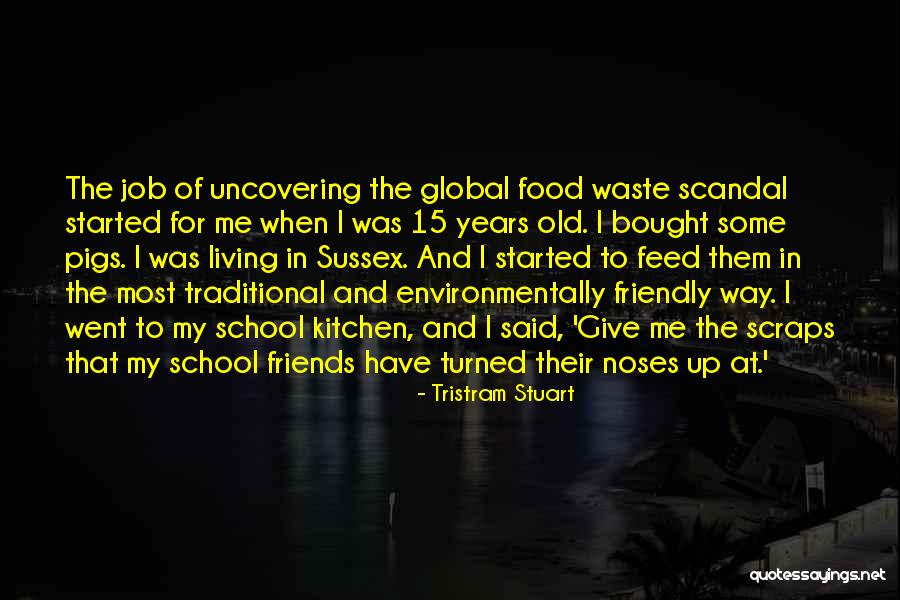 The job of uncovering the global food waste scandal started for me when I was 15 years old. I bought some pigs. I was living in Sussex. And I started to feed them in the most traditional and environmentally friendly way. I went to my school kitchen, and I said, 'Give me the scraps that my school friends have turned their noses up at.' — Tristram Stuart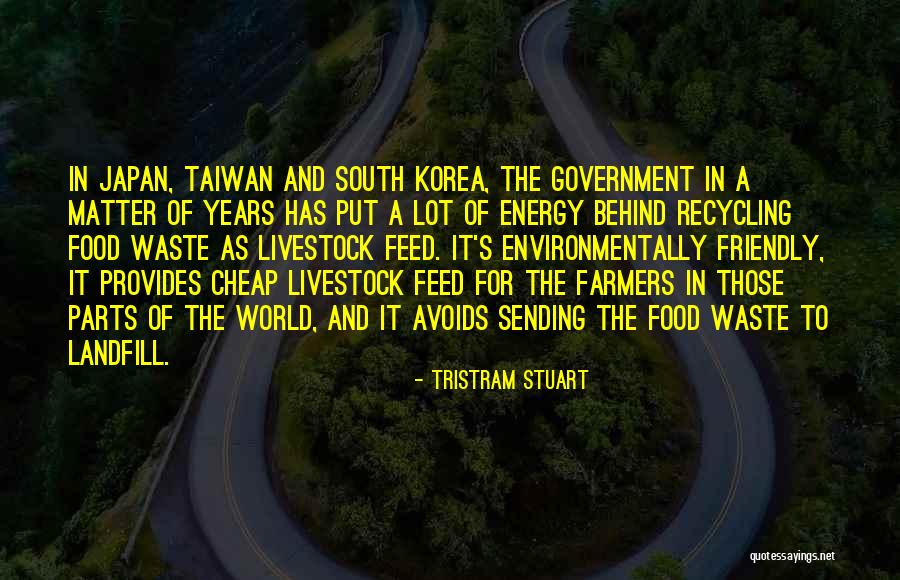 In Japan, Taiwan and South Korea, the government in a matter of years has put a lot of energy behind recycling food waste as livestock feed. It's environmentally friendly, it provides cheap livestock feed for the farmers in those parts of the world, and it avoids sending the food waste to landfill. — Tristram Stuart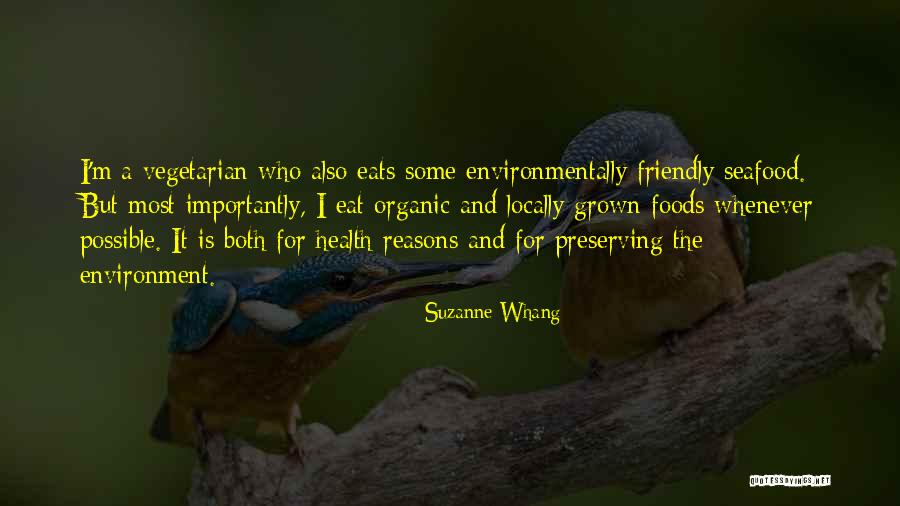 I'm a vegetarian who also eats some environmentally friendly seafood. But most importantly, I eat organic and locally grown foods whenever possible. It is both for health reasons and for preserving the environment. — Suzanne Whang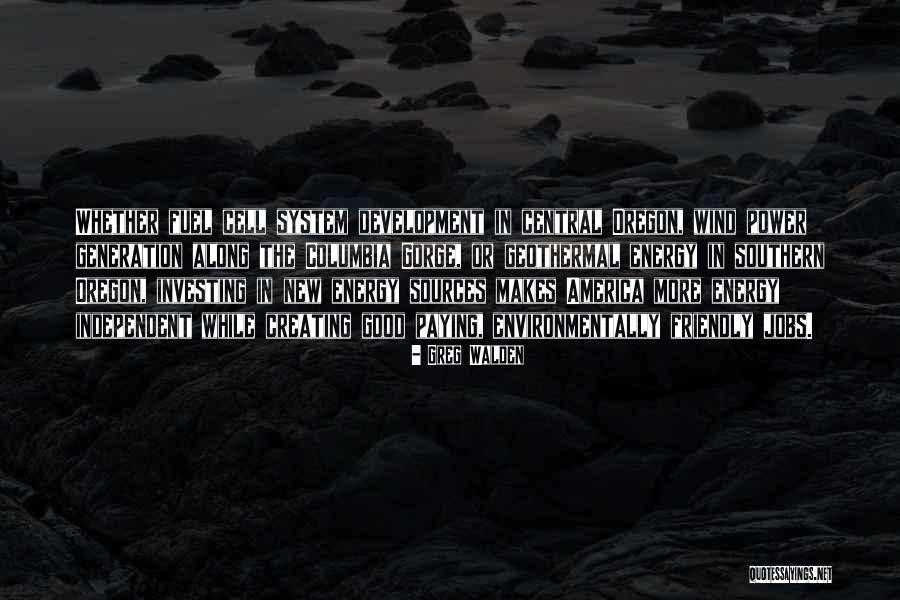 Whether fuel cell system development in central Oregon, wind power generation along the Columbia Gorge, or geothermal energy in southern Oregon, investing in new energy sources makes America more energy independent while creating good paying, environmentally friendly jobs. — Greg Walden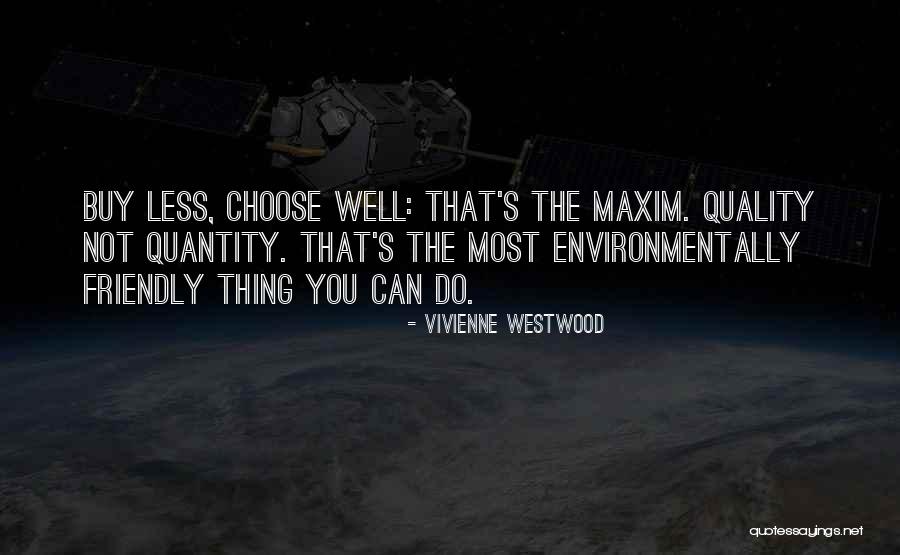 Buy less, choose well: that's the maxim. Quality not quantity. That's the most environmentally friendly thing you can do. — Vivienne Westwood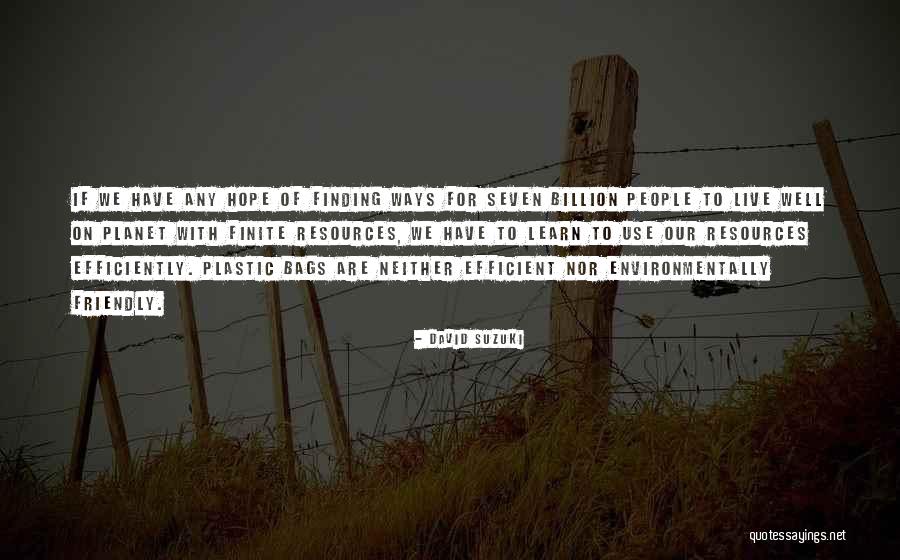 If we have any hope of finding ways for seven billion people to live well on planet with finite resources, we have to learn to use our resources efficiently. Plastic bags are neither efficient nor environmentally friendly. — David Suzuki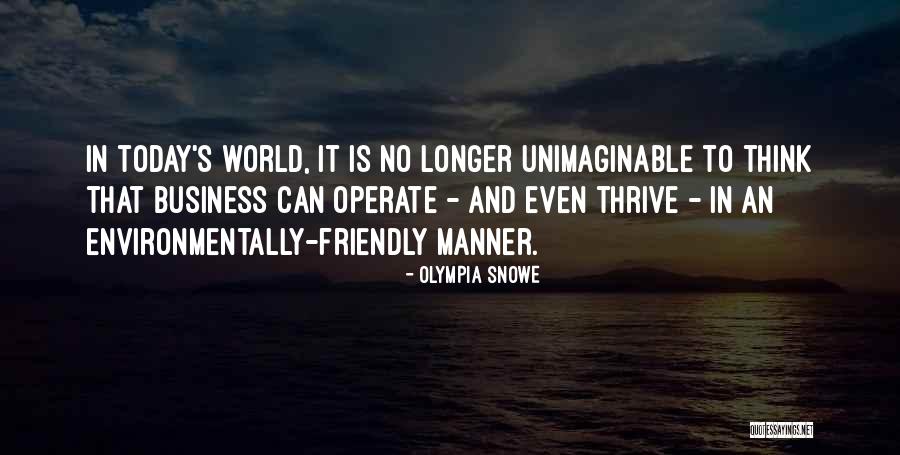 In today's world, it is no longer unimaginable to think that business can operate - and even thrive - in an environmentally-friendly manner. — Olympia Snowe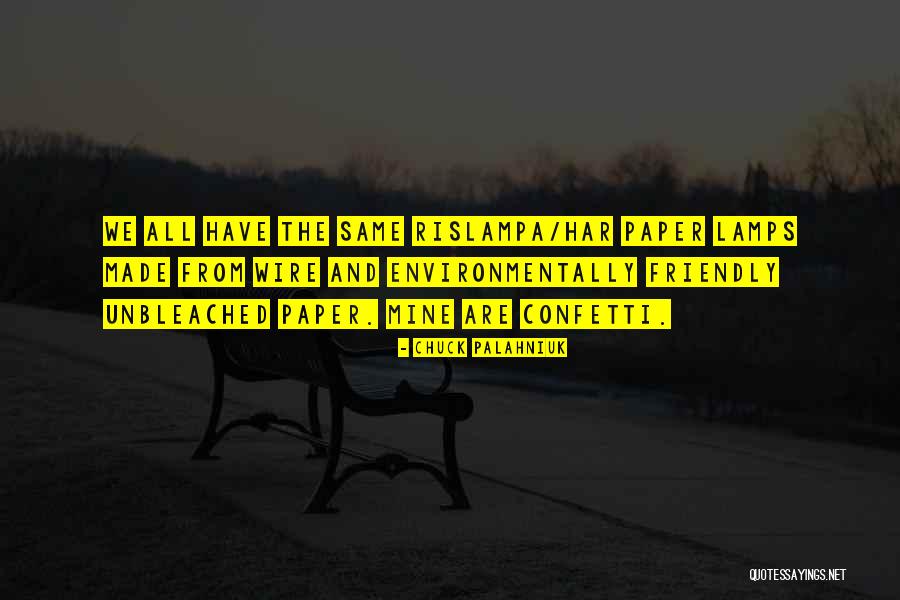 We all have the same Rislampa/Har paper lamps made from wire and environmentally friendly unbleached paper. Mine are confetti. — Chuck Palahniuk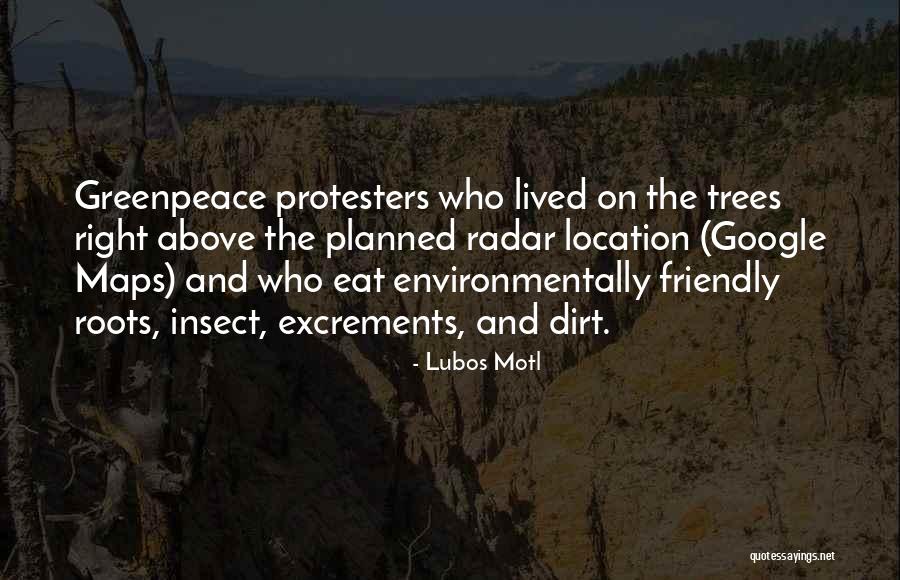 Greenpeace protesters who lived on the trees right above the planned radar location (Google Maps) and who eat environmentally friendly roots, insect, excrements, and dirt. — Lubos Motl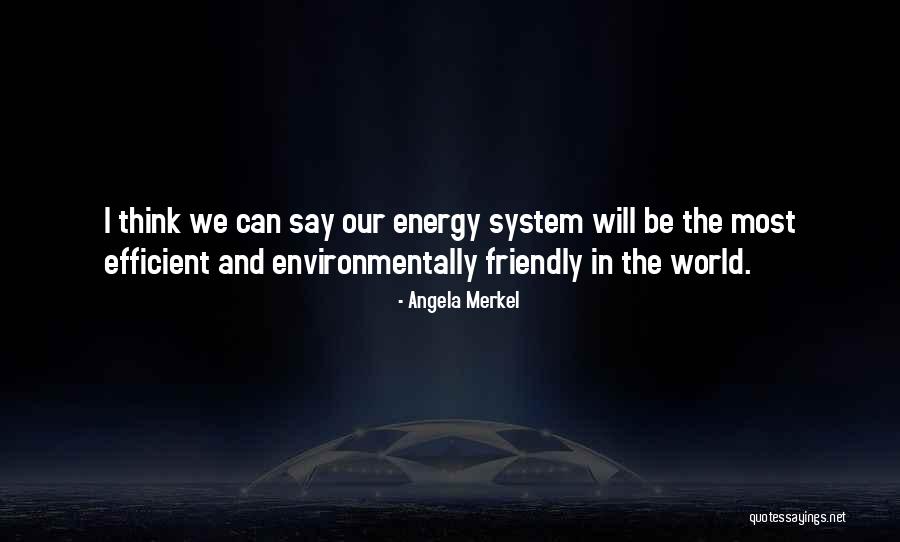 I think we can say our energy system will be the most efficient and environmentally friendly in the world. — Angela Merkel