Quotes & Sayings About Ear Piercing
Enjoy reading and share 9 famous quotes about Ear Piercing with everyone.
Top Ear Piercing Quotes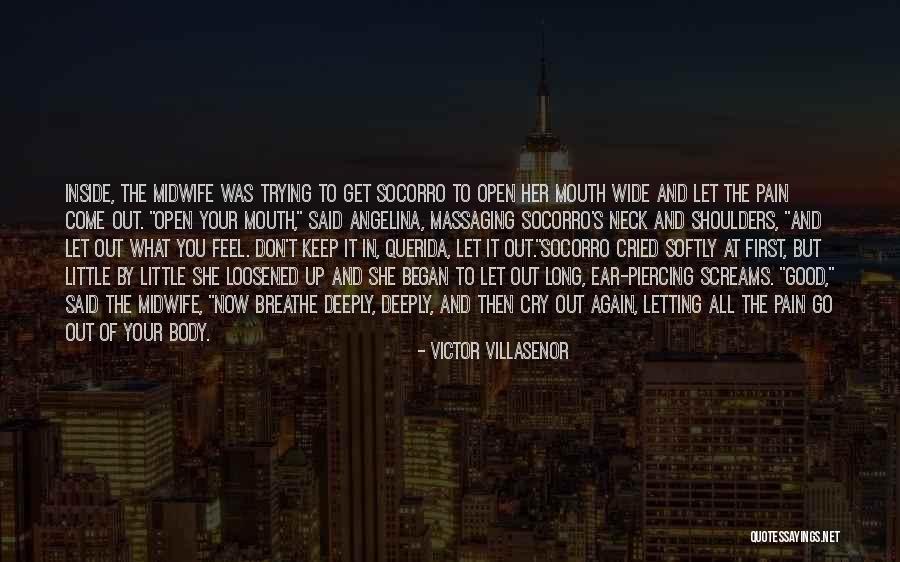 Inside, the midwife was trying to get Socorro to open her mouth wide and let the pain come out. "Open your mouth," said Angelina, massaging Socorro's neck and shoulders, "and let out what you feel. Don't keep it in, querida, let it out."
Socorro cried softly at first, but little by little she loosened up and she began to let out long, ear-piercing screams.
"Good," said the midwife, "now breathe deeply, deeply, and then cry out again, letting all the pain go out of your body. — Victor Villasenor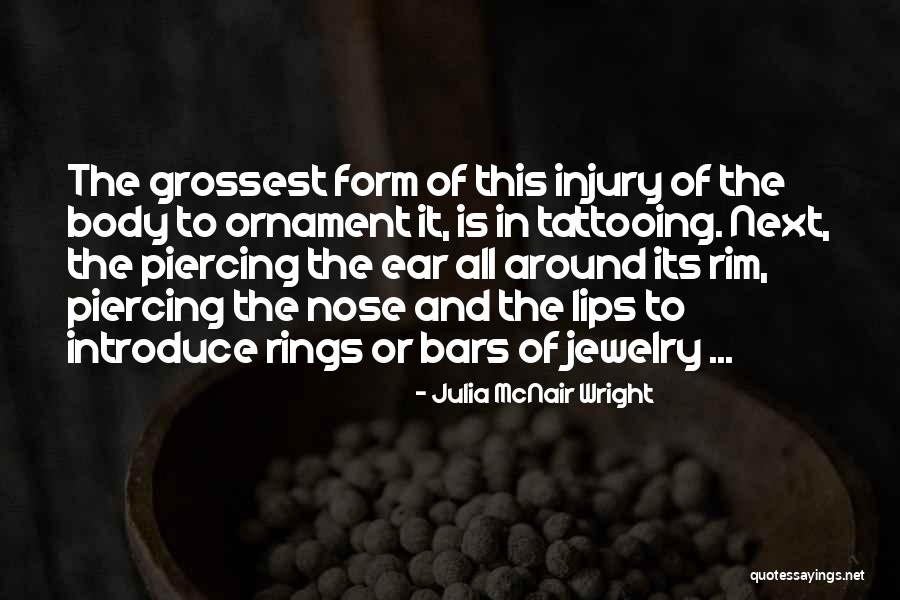 The grossest form of this injury of the body to ornament it, is in tattooing. Next, the piercing the ear all around its rim, piercing the nose and the lips to introduce rings or bars of jewelry ... — Julia McNair Wright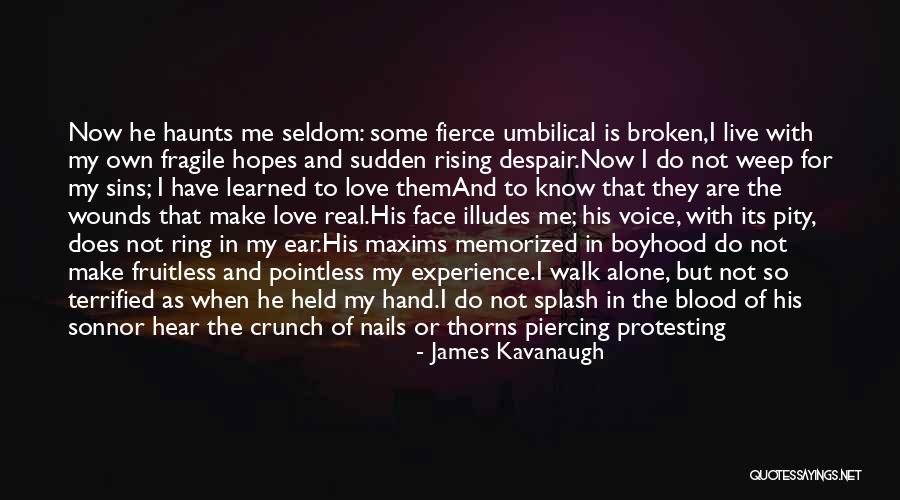 Now he haunts me seldom: some fierce umbilical is broken,
I live with my own fragile hopes and sudden rising despair.
Now I do not weep for my sins; I have learned to love them
And to know that they are the wounds that make love real.
His face illudes me; his voice, with its pity, does not ring in my ear.
His maxims memorized in boyhood do not make fruitless and pointless my experience.
I walk alone, but not so terrified as when he held my hand.
I do not splash in the blood of his son
nor hear the crunch of nails or thorns piercing protesting flesh.
I am a boy again
I whose boyhood was turned to manhood in a brutal myth.
Now wine is only wine with drops that do not taste of blood.
The bread I eat has too much pride for transubstantiation,
I, too
and together the bread and I embrace,
Each grateful to be what we are, each loving from our own reality. — James Kavanaugh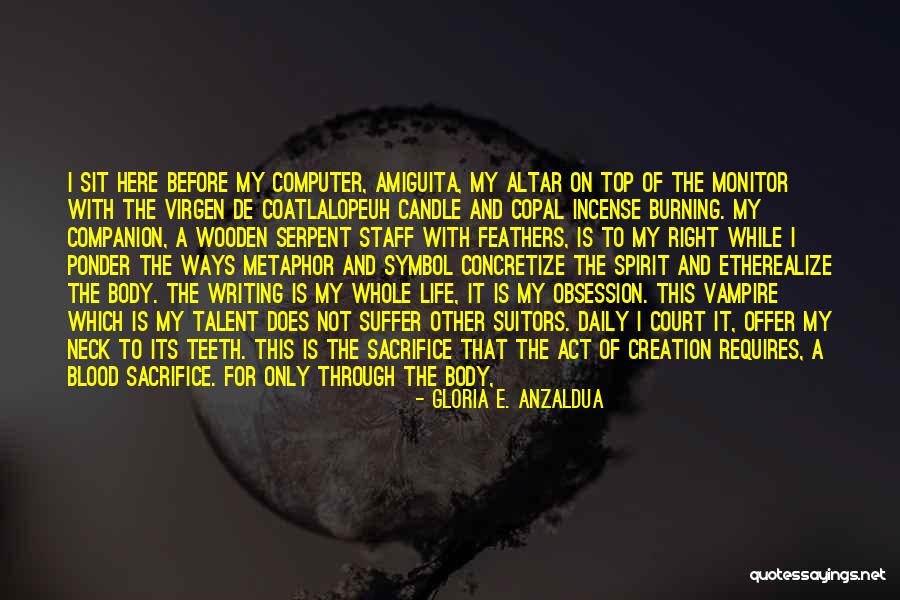 I sit here before my computer, Amiguita, my altar on top of the monitor with the Virgen de Coatlalopeuh candle and copal incense burning. My companion, a wooden serpent staff with feathers, is to my right while I ponder the ways metaphor and symbol concretize the spirit and etherealize the body. The Writing is my whole life, it is my obsession. This vampire which is my talent does not suffer other suitors. Daily I court it, offer my neck to its teeth. This is the sacrifice that the act of creation requires, a blood sacrifice. For only through the body, through the pulling of flesh, can the human soul be transformed. And for images, words, stories to have this transformative power, they must arise from the human body
flesh and bone
and from the Earth's body
stone, sky, liquid, soil. This work, these images, piercing tongue or ear lobes with cactus needle, are my offerings, are my Aztecan blood sacrifices. — Gloria E. Anzaldua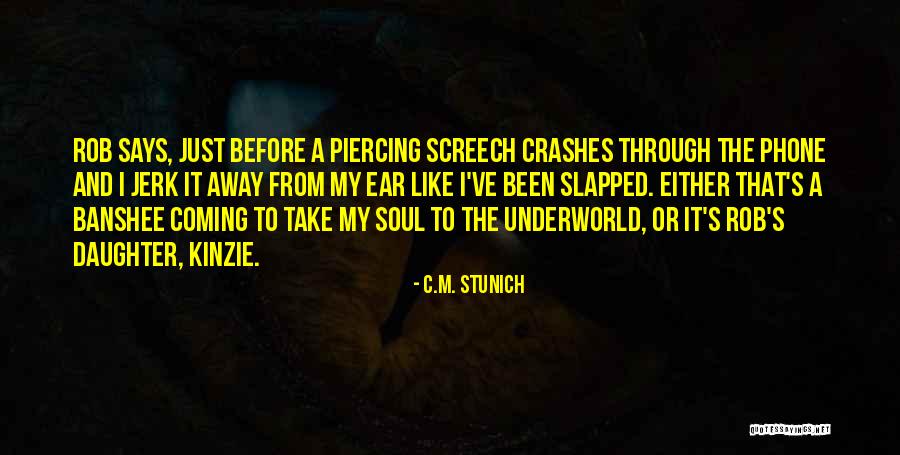 Rob says, just before a piercing screech crashes through the phone and I jerk it away from my ear like I've been slapped. Either that's a banshee coming to take my soul to the underworld, or it's Rob's daughter, Kinzie. — C.M. Stunich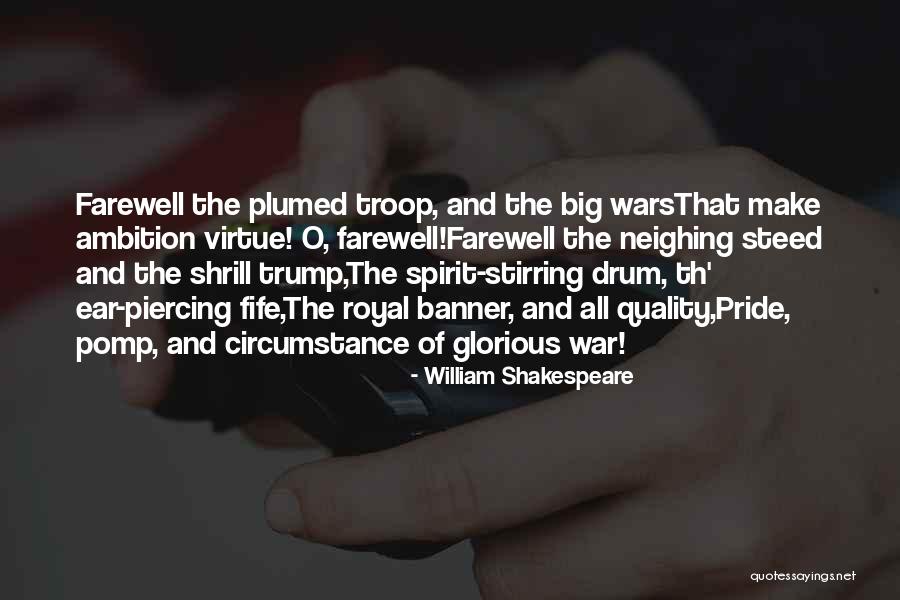 Farewell the plumed troop, and the big wars
That make ambition virtue! O, farewell!
Farewell the neighing steed and the shrill trump,
The spirit-stirring drum, th' ear-piercing fife,
The royal banner, and all quality,
Pride, pomp, and circumstance of glorious war! — William Shakespeare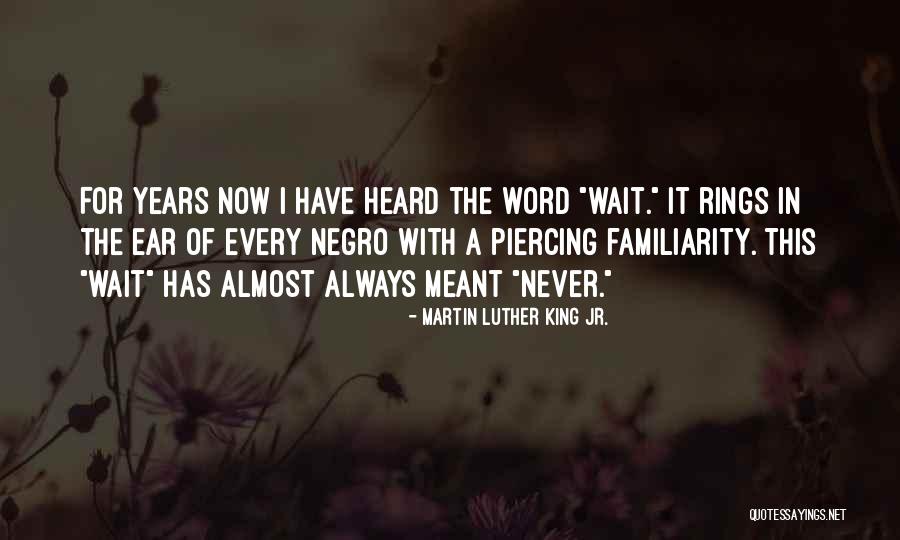 For years now I have heard the word "wait." It rings in the ear of every Negro with a piercing familiarity. This "wait" has almost always meant "never." — Martin Luther King Jr.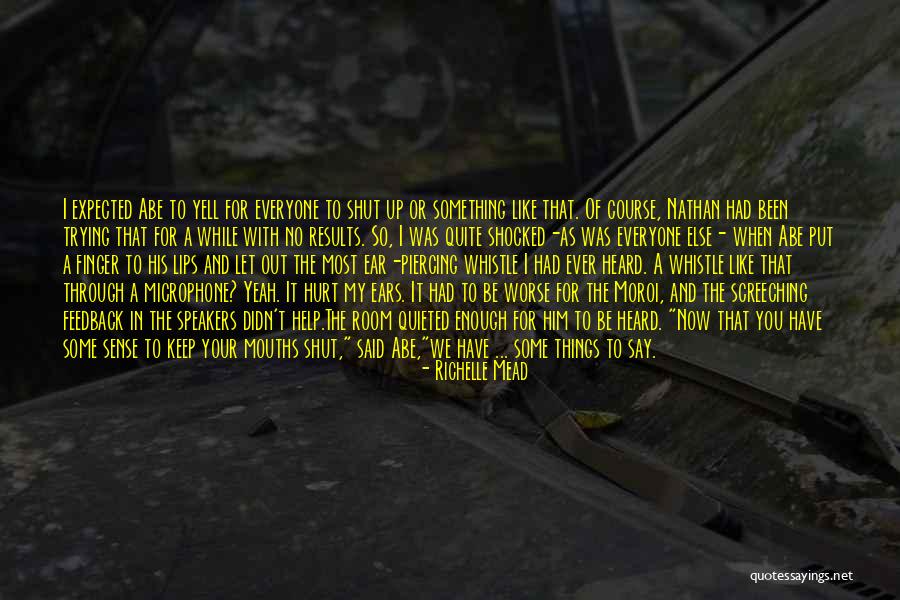 I expected Abe to yell for everyone to shut up or something like that. Of course, Nathan had been trying that for a while with no results. So, I was quite shocked-as was everyone else- when Abe put a finger to his lips and let out the most ear-piercing whistle I had ever heard. A whistle like that through a microphone? Yeah. It hurt my ears. It had to be worse for the Moroi, and the screeching feedback in the speakers didn't help.
The room quieted enough for him to be heard. "Now that you have some sense to keep your mouths shut," said Abe,"we have ... some things to say. — Richelle Mead
Steed threatens steed, in high and boastful neighs Piercing the night's dull ear; and from the tents The armorers accomplishing the knights, With busy hammers closing rivets up, Give dreadful note of preparation. — William Shakespeare