Drown Sorrows Quotes & Sayings
Enjoy reading and share 22 famous quotes about Drown Sorrows with everyone.
Top Drown Sorrows Quotes
But leave me to my beer! Gold is dross, love is loss, so if I gulp my sorrows down, or see them drown in foamy draughts of old nut-brown, then I do wear the crown, without the cross! — George Arnold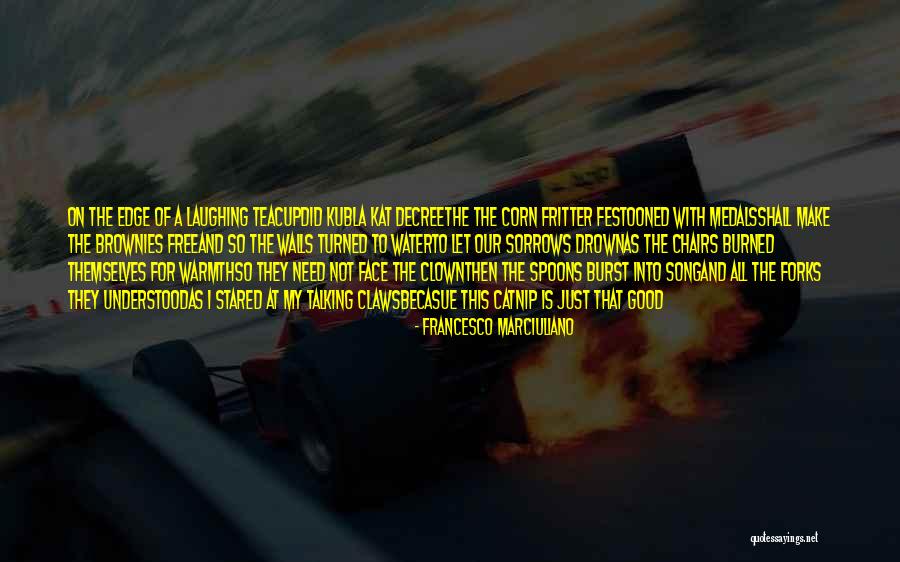 On the edge of a laughing teacup
Did Kubla Kat decree
The the corn fritter festooned with medals
Shall make the brownies free
And so the walls turned to water
To let our sorrows drown
As the chairs burned themselves for warmth
So they need not face the clown
Then the spoons burst into song
And all the forks they understood
As I stared at my talking claws
Becasue this catnip is just that good — Francesco Marciuliano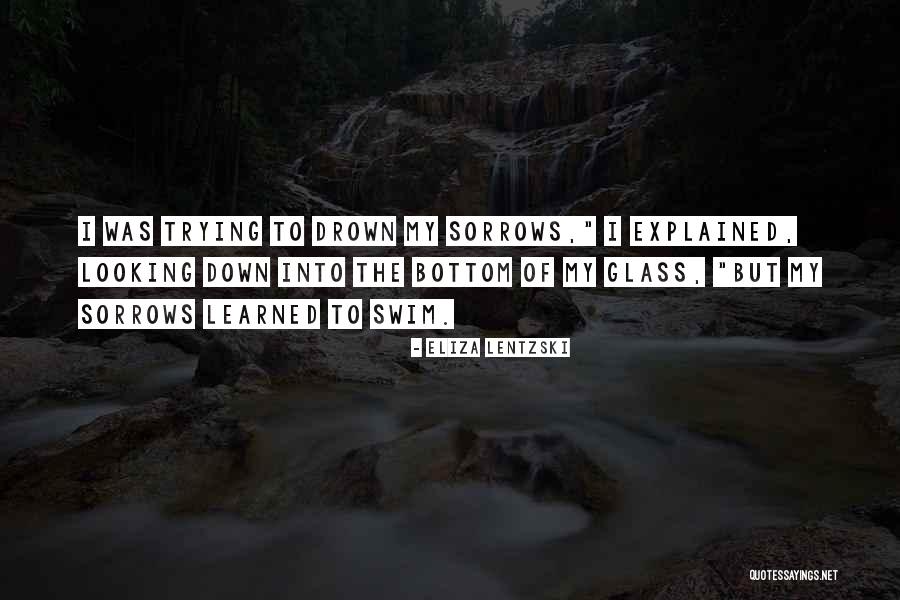 I was trying to drown my sorrows," I explained, looking down into the bottom of my glass, "but my sorrows learned to swim. — Eliza Lentzski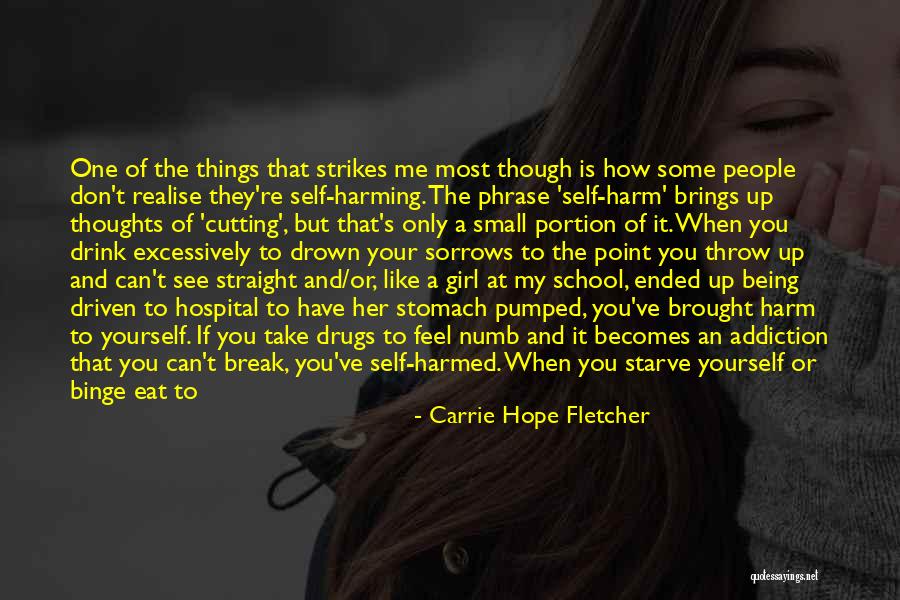 One of the things that strikes me most though is how some people don't realise they're self-harming. The phrase 'self-harm' brings up thoughts of 'cutting', but that's only a small portion of it. When you drink excessively to drown your sorrows to the point you throw up and can't see straight and/or, like a girl at my school, ended up being driven to hospital to have her stomach pumped, you've brought harm to yourself. If you take drugs to feel numb and it becomes an addiction that you can't break, you've self-harmed. When you starve yourself or binge eat to fit the latest fashions, you're pushing your body further than it can go.
We need to start treating ourselves how we deserve to be treated, even if you feel that no one else does. Prove to the world you ARE worth something by treating yourself with the utmost respect and hope that other people will follow your example. And even if they don't, at least one person in the world is treating you well: YOU. — Carrie Hope Fletcher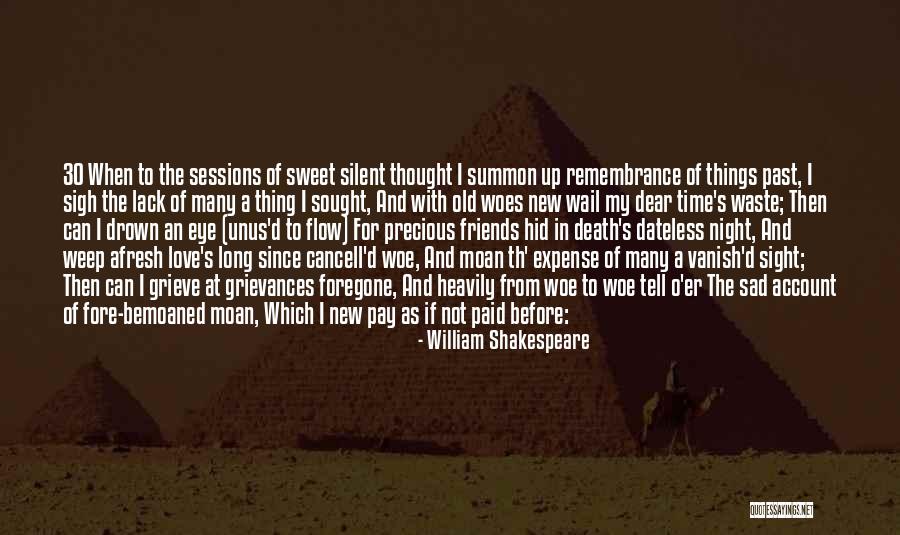 30 When to the sessions of sweet silent thought I summon up remembrance of things past, I sigh the lack of many a thing I sought, And with old woes new wail my dear time's waste; Then can I drown an eye (unus'd to flow) For precious friends hid in death's dateless night, And weep afresh love's long since cancell'd woe, And moan th' expense of many a vanish'd sight; Then can I grieve at grievances foregone, And heavily from woe to woe tell o'er The sad account of fore-bemoaned moan, Which I new pay as if not paid before: But if the while I think on thee, dear friend, All losses are restor'd, and sorrows end. — William Shakespeare
If you ever see a man trying to drown his sorrows, kindly remind him that his sorrows can swim. — Pittacus Lore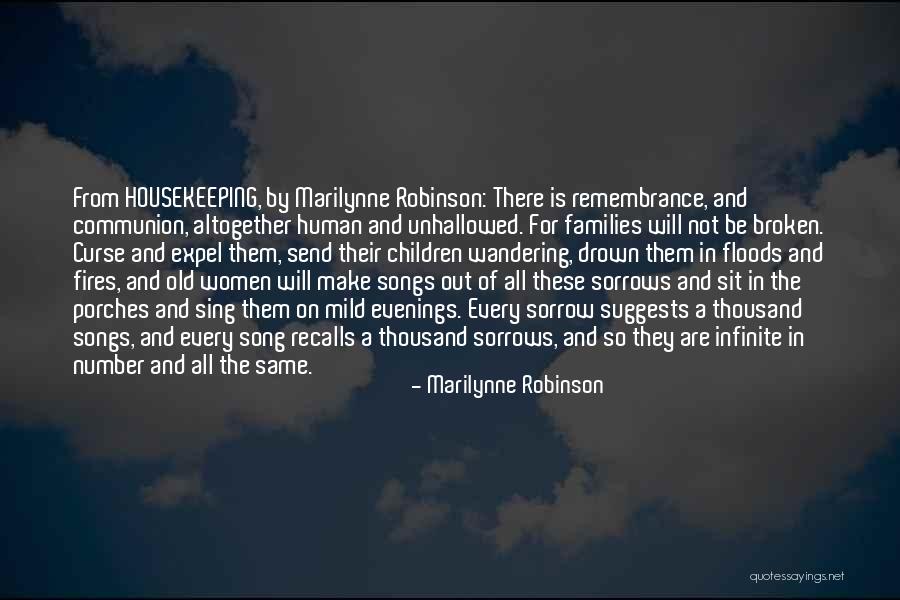 From HOUSEKEEPING, by Marilynne Robinson: There is remembrance, and communion, altogether human and unhallowed. For families will not be broken. Curse and expel them, send their children wandering, drown them in floods and fires, and old women will make songs out of all these sorrows and sit in the porches and sing them on mild evenings. Every sorrow suggests a thousand songs, and every song recalls a thousand sorrows, and so they are infinite in number and all the same. — Marilynne Robinson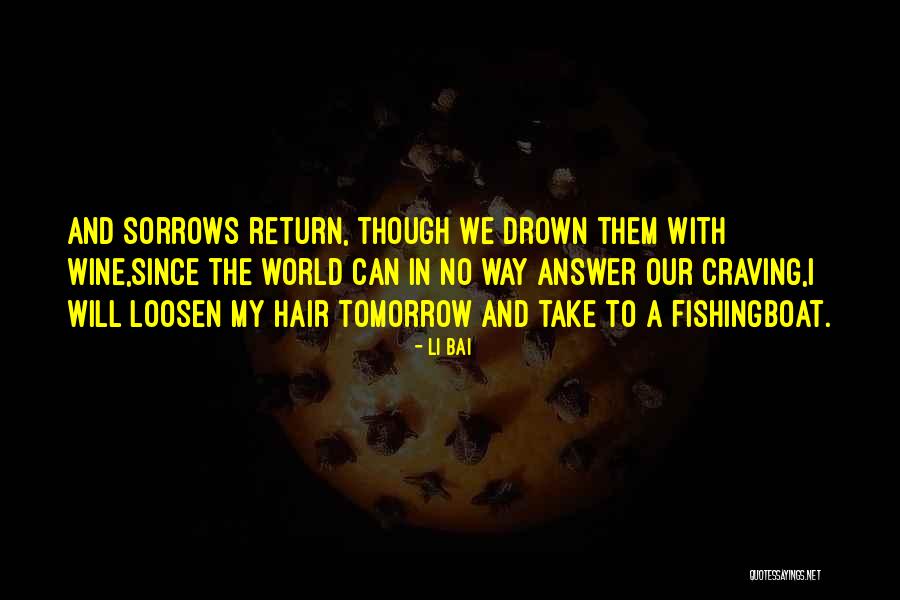 And sorrows return, though we drown them with wine,
Since the world can in no way answer our craving,
I will loosen my hair tomorrow and take to a fishingboat. — Li Bai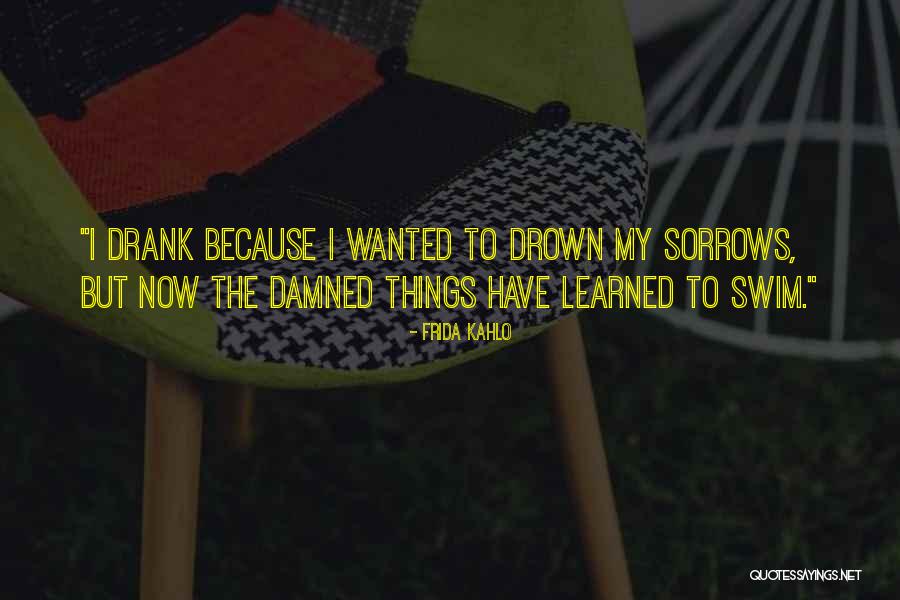 "I drank because I wanted to drown my sorrows, but now the damned things have learned to swim."
— Frida Kahlo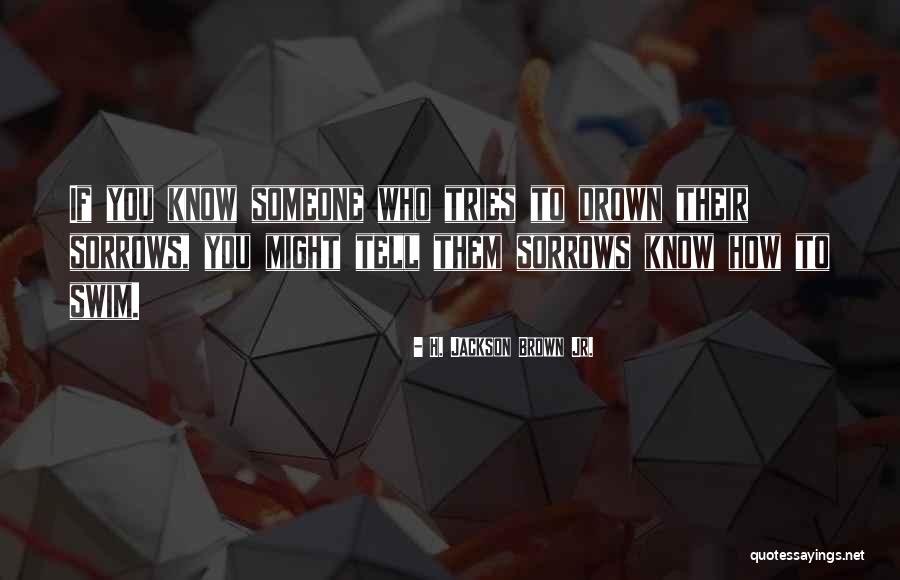 If you know someone who tries to drown their sorrows, you might tell them sorrows know how to swim. — H. Jackson Brown Jr.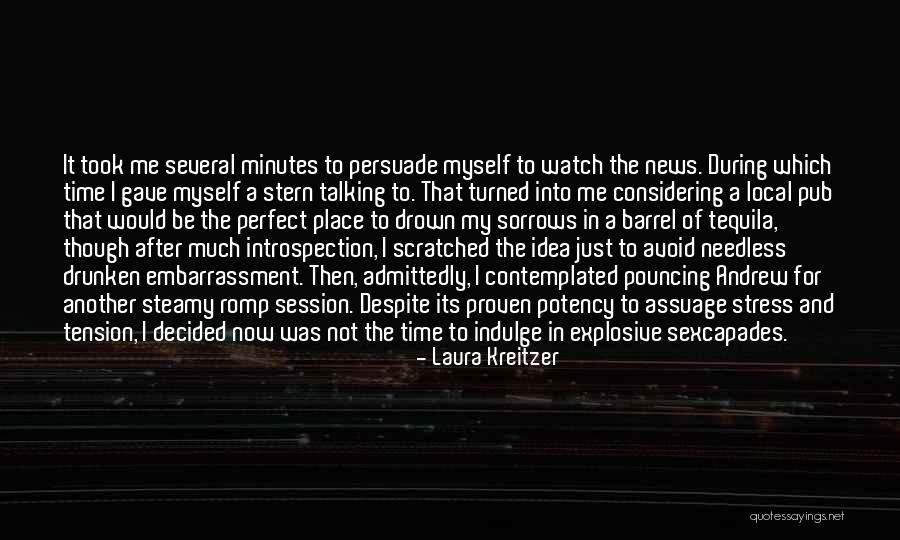 It took me several minutes to persuade myself to watch the news. During which time I gave myself a stern talking to. That turned into me considering a local pub that would be the perfect place to drown my sorrows in a barrel of tequila, though after much introspection, I scratched the idea just to avoid needless drunken embarrassment. Then, admittedly, I contemplated pouncing Andrew for another steamy romp session. Despite its proven potency to assuage stress and tension, I decided now was not the time to indulge in explosive sexcapades. — Laura Kreitzer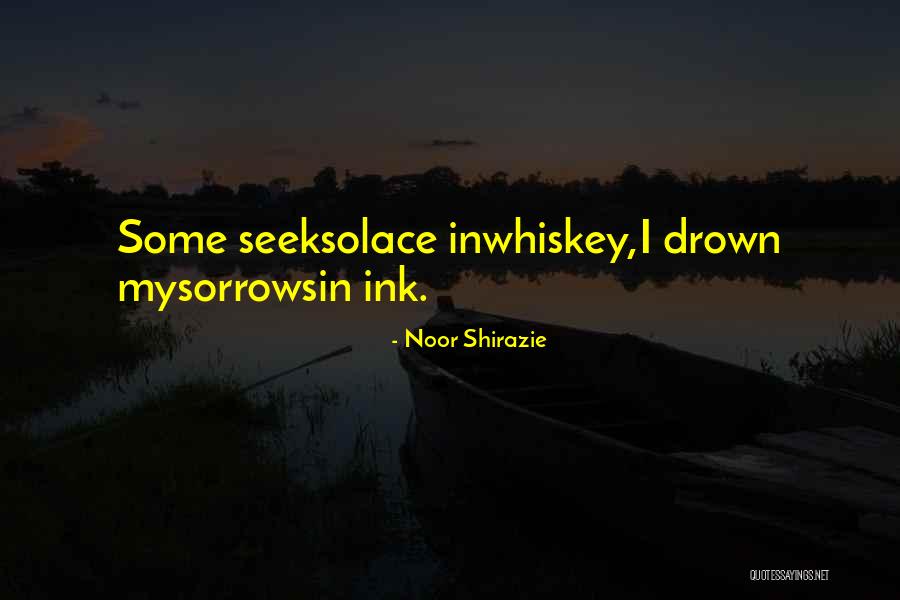 Some seek
solace in
whiskey,

I drown my
sorrows
in ink. — Noor Shirazie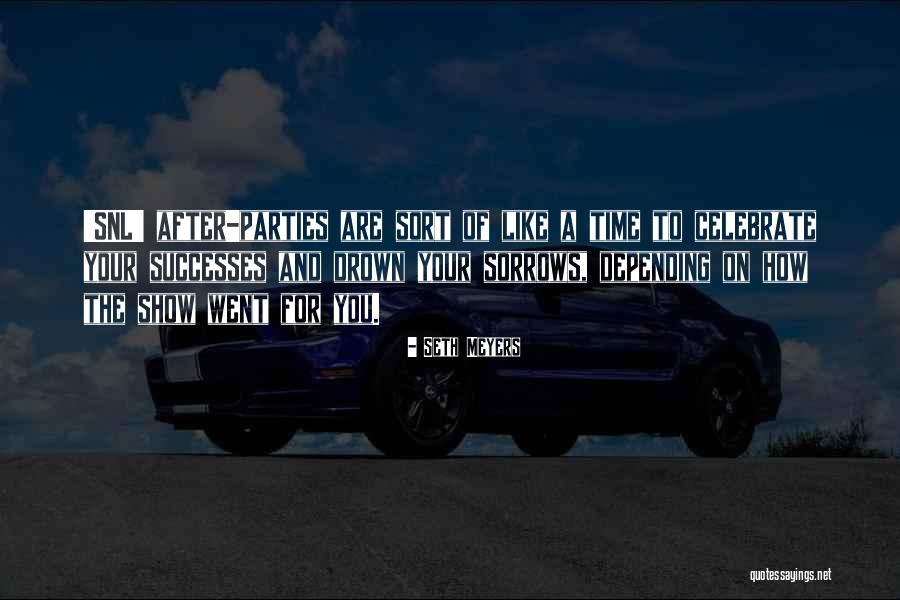 'SNL' after-parties are sort of like a time to celebrate your successes and drown your sorrows, depending on how the show went for you. — Seth Meyers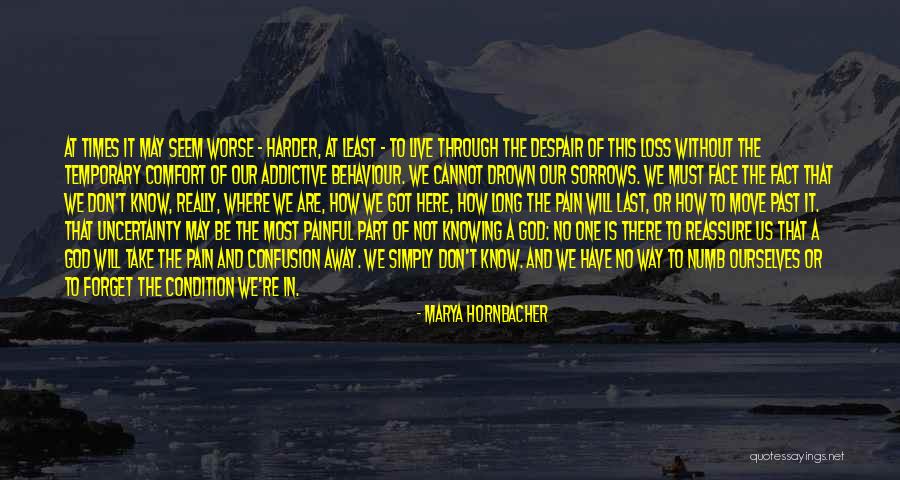 At times it may seem worse - harder, at least - to live through the despair of this loss without the temporary comfort of our addictive behaviour. We cannot drown our sorrows. We must face the fact that we don't know, really, where we are, how we got here, how long the pain will last, or how to move past it. That uncertainty may be the most painful part of not knowing a God: no one is there to reassure us that a God will take the pain and confusion away. We simply don't know. And we have no way to numb ourselves or to forget the condition we're in. — Marya Hornbacher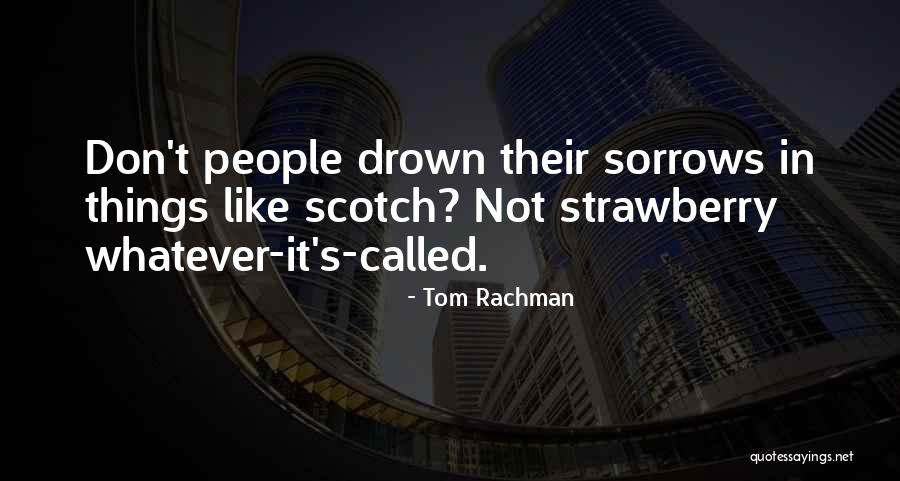 Don't people drown their sorrows in things like scotch? Not strawberry whatever-it's-called. — Tom Rachman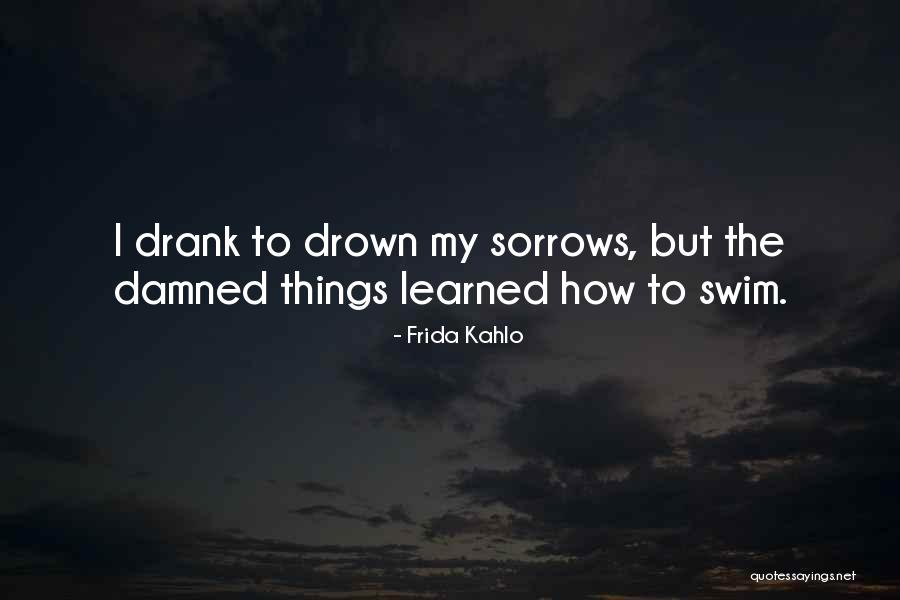 I drank to drown my sorrows, but the damned things learned how to swim. — Frida Kahlo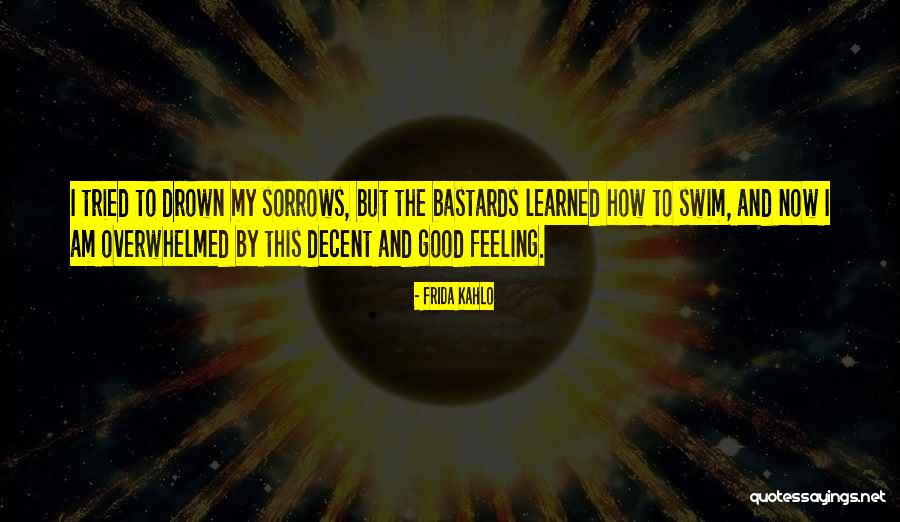 I tried to drown my sorrows, but the bastards learned how to swim, and now I am overwhelmed by this decent and good feeling. — Frida Kahlo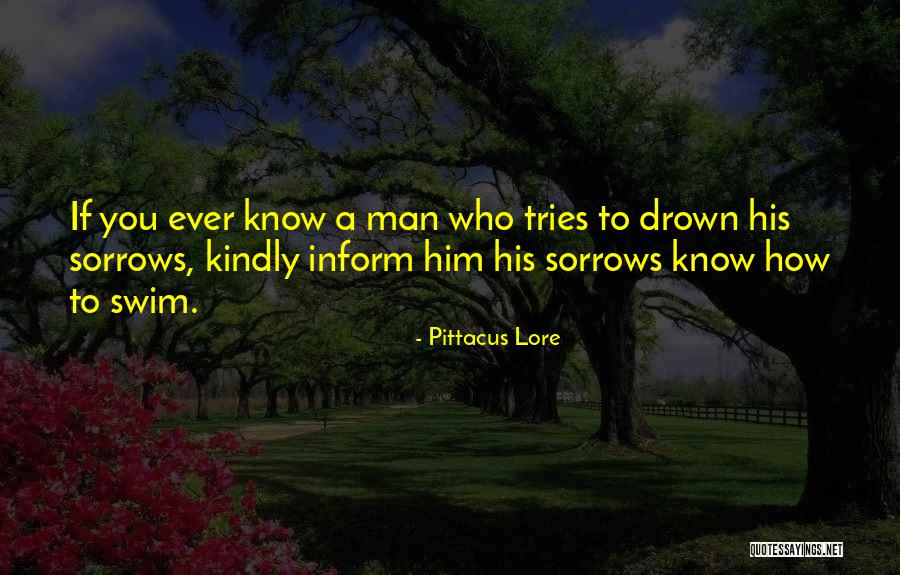 If you ever know a man who tries to drown his sorrows, kindly inform him his sorrows know how to swim. — Pittacus Lore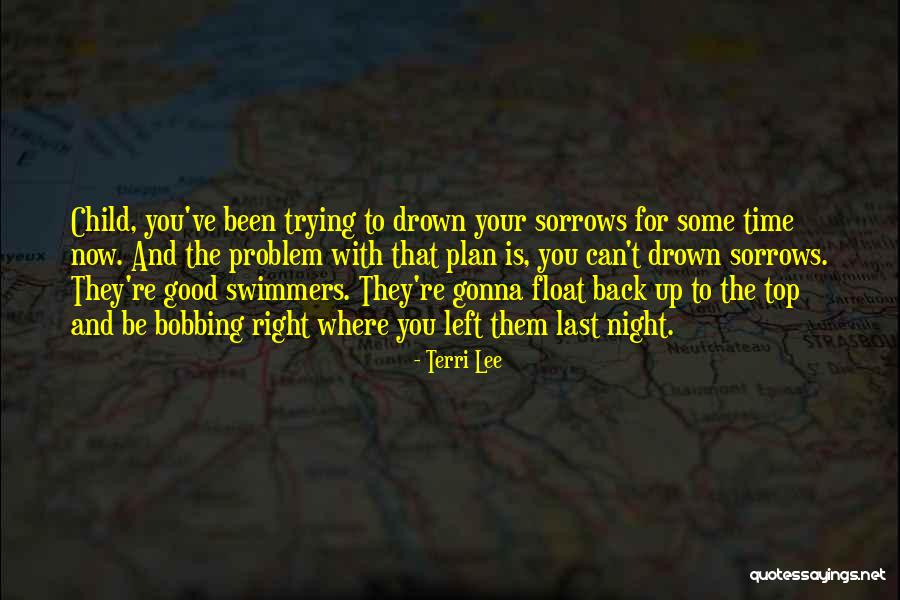 Child, you've been trying to drown your sorrows for some time now. And the problem with that plan is, you can't drown sorrows. They're good swimmers. They're gonna float back up to the top and be bobbing right where you left them last night. — Terri Lee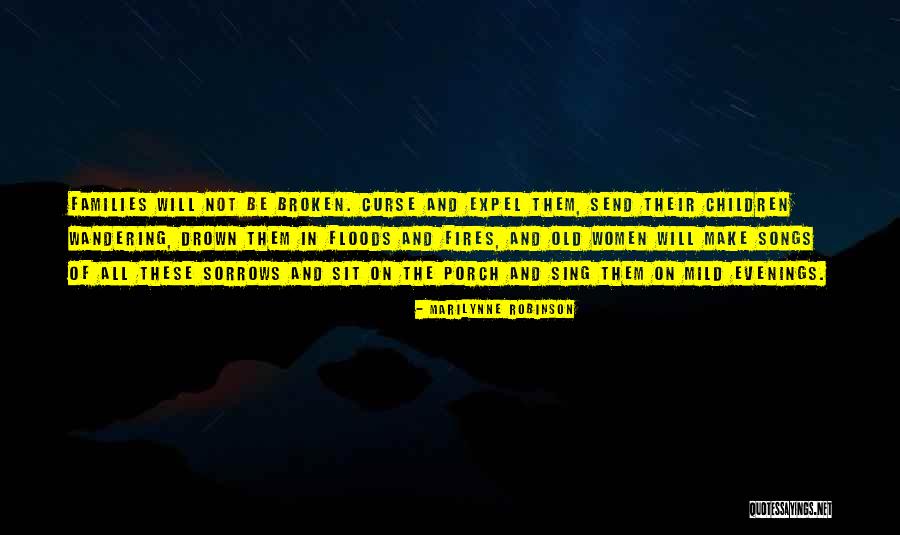 Families will not be broken. Curse and expel them, send their children wandering, drown them in floods and fires, and old women will make songs of all these sorrows and sit on the porch and sing them on mild evenings. — Marilynne Robinson