Wet Soil Quotes & Sayings
Enjoy reading and share 9 famous quotes about Wet Soil with everyone.
Top Wet Soil Quotes
How does the biological wetware of the brain give rise to our experience: the sight of emerald green, the taste of cinnamon, the smell of wet soil? What if I told you that the world around you, with its rich colors, textures, sounds, and scents is an illusion, a show put on for you by your brain? If you could perceive reality as it really is, you would be shocked by its colorless, odorless, tasteless silence. Outside your brain, there is just energy and matter. Over millions of years of evolution the human brain has become adept at turning this energy and matter into a rich sensory experience of being in the world. — David Eagleman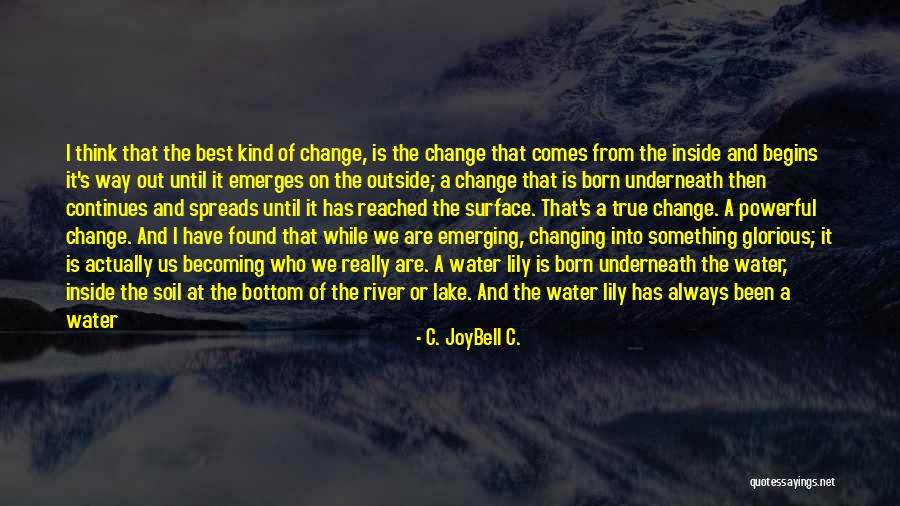 I think that the best kind of change, is the change that comes from the inside and begins it's way out until it emerges on the outside; a change that is born underneath then continues and spreads until it has reached the surface. That's a true change. A powerful change. And I have found that while we are emerging, changing into something glorious; it is actually us becoming who we really are. A water lily is born underneath the water, inside the soil at the bottom of the river or lake. And the water lily has always been a water lily for that whole time that it was sprouting out of the wet soil, reaching up through the dark water towards the sunlight, stretching and grasping for the surface; where it then buds and blooms on the outside in the sunshine. It doesn't bud and bloom on the surface and then try to reach down below into the soil. — C. JoyBell C.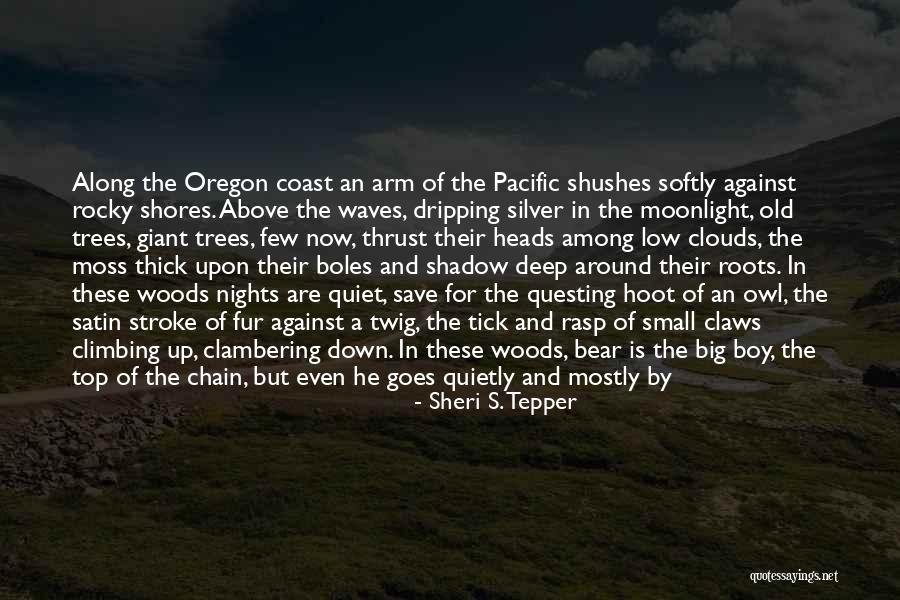 Along the Oregon coast an arm of the Pacific shushes softly against rocky shores. Above the waves, dripping silver in the moonlight, old trees, giant trees, few now, thrust their heads among low clouds, the moss thick upon their boles and shadow deep around their roots. In these woods nights are quiet, save for the questing hoot of an owl, the satin stroke of fur against a twig, the tick and rasp of small claws climbing up, clambering down. In these woods, bear is the big boy, the top of the chain, but even he goes quietly and mostly by day. It is a place of mosses and liverworts and ferns, of filmy green that curtains the branches and cushions the soil, a wet place, a still place. — Sheri S. Tepper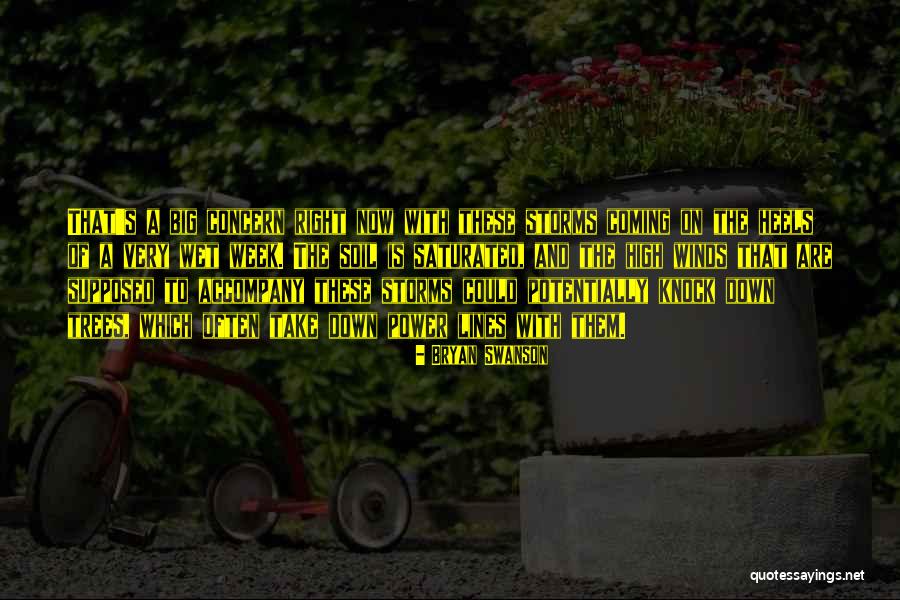 That's a big concern right now with these storms coming on the heels of a very wet week. The soil is saturated, and the high winds that are supposed to accompany these storms could potentially knock down trees, which often take down power lines with them. — Bryan Swanson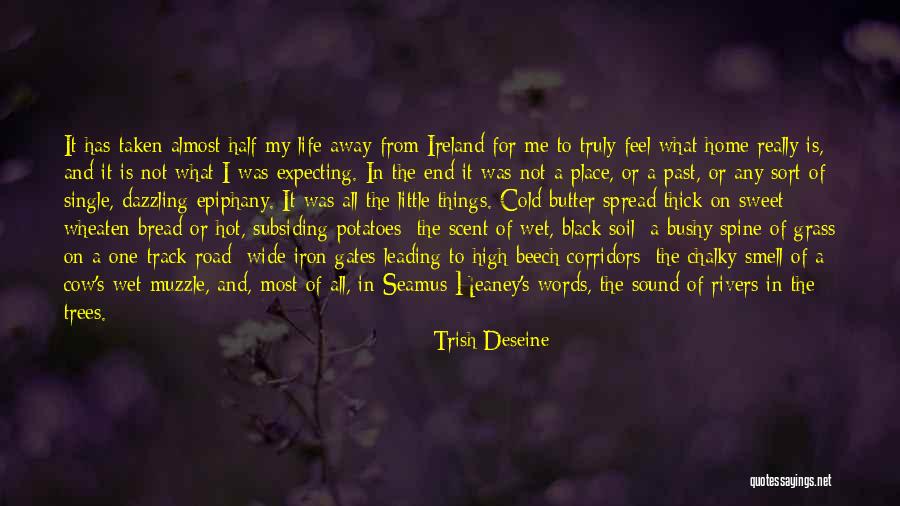 It has taken almost half my life away from Ireland for me to truly feel what home really is, and it is not what I was expecting. In the end it was not a place, or a past, or any sort of single, dazzling epiphany. It was all the little things. Cold butter spread thick on sweet wheaten bread or hot, subsiding potatoes; the scent of wet, black soil; a bushy spine of grass on a one-track road; wide iron gates leading to high beech corridors; the chalky smell of a cow's wet muzzle, and, most of all, in Seamus Heaney's words, the sound of rivers in the trees. — Trish Deseine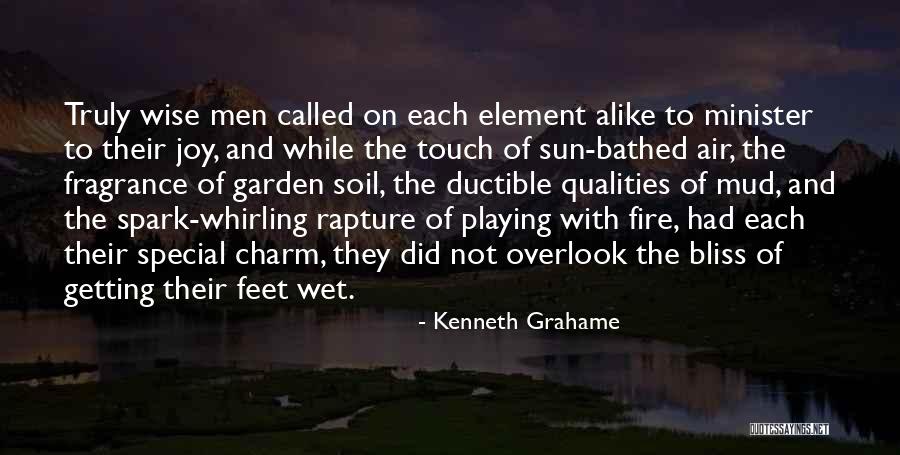 Truly wise men called on each element alike to minister to their joy, and while the touch of sun-bathed air, the fragrance of garden soil, the ductible qualities of mud, and the spark-whirling rapture of playing with fire, had each their special charm, they did not overlook the bliss of getting their feet wet. — Kenneth Grahame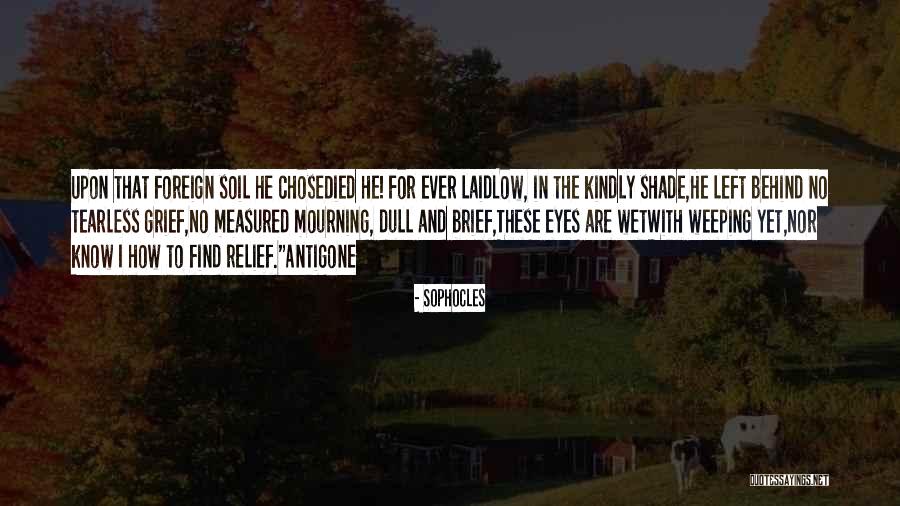 Upon that foreign soil he chose
Died he! For ever laid
Low, in the kindly shade,
He left behind no tearless grief,
No measured mourning, dull and brief,
These eyes are wet
With weeping yet,
Nor know I how to find relief."

Antigone — Sophocles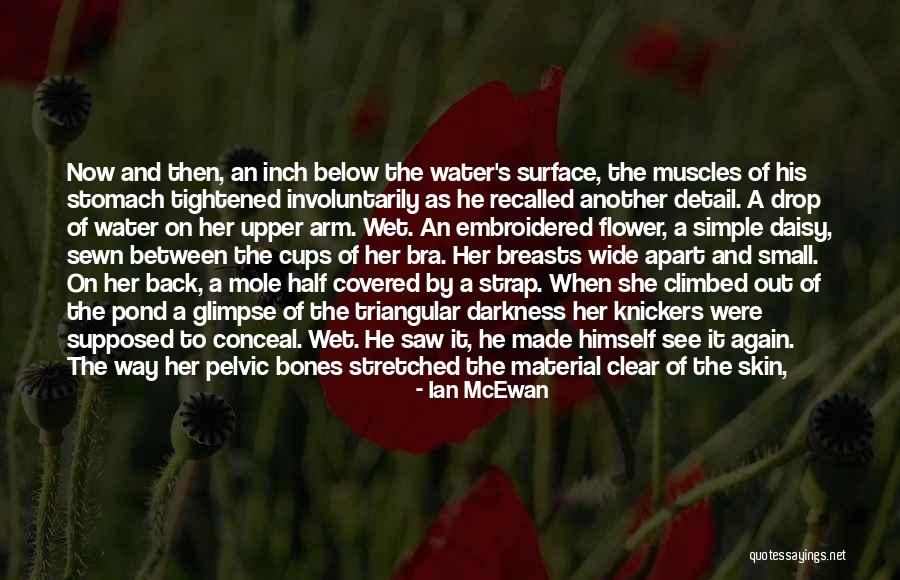 Now and then, an inch below the water's surface, the muscles of his stomach tightened involuntarily as he recalled another detail. A drop of water on her upper arm. Wet. An embroidered flower, a simple daisy, sewn between the cups of her bra. Her breasts wide apart and small. On her back, a mole half covered by a strap. When she climbed out of the pond a glimpse of the triangular darkness her knickers were supposed to conceal. Wet. He saw it, he made himself see it again. The way her pelvic bones stretched the material clear of the skin, the deep curve of her waist, her startling whiteness. When she reached for her skirt, a carelessly raised foot revealed a patch of soil on each pad of her sweetly diminished toes. Another mole the size of a farthing on her thigh and something purplish on her calf
a strawberry mark, a scar. Not blemishes. Adornments. — Ian McEwan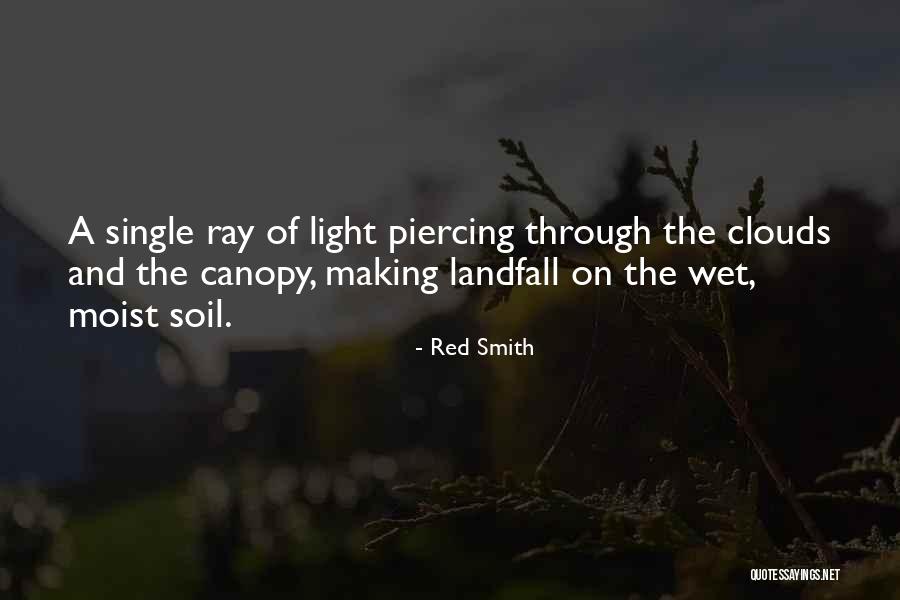 A single ray of light piercing through the clouds and the canopy, making landfall on the wet, moist soil. — Red Smith