Dose Of Medicine Quotes & Sayings
Enjoy reading and share 13 famous quotes about Dose Of Medicine with everyone.
Top Dose Of Medicine Quotes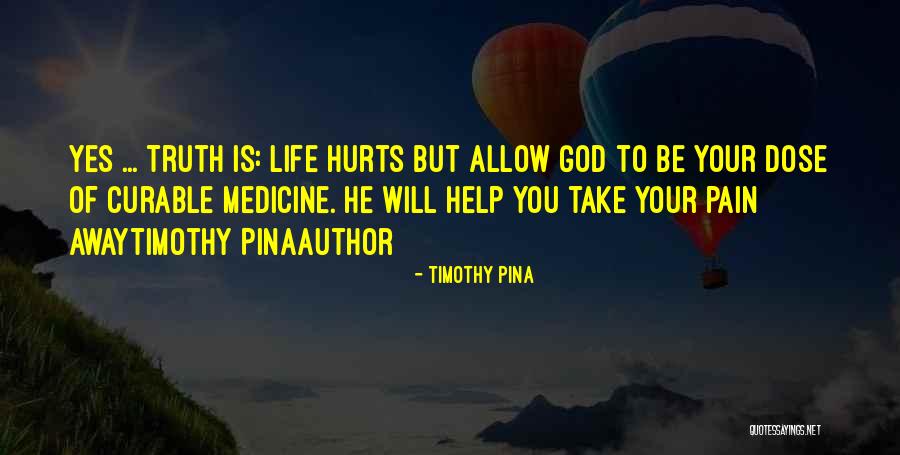 Yes ... Truth Is: life hurts but allow God to be your dose of Curable medicine. He will help you take your pain away
Timothy Pina
Author — Timothy Pina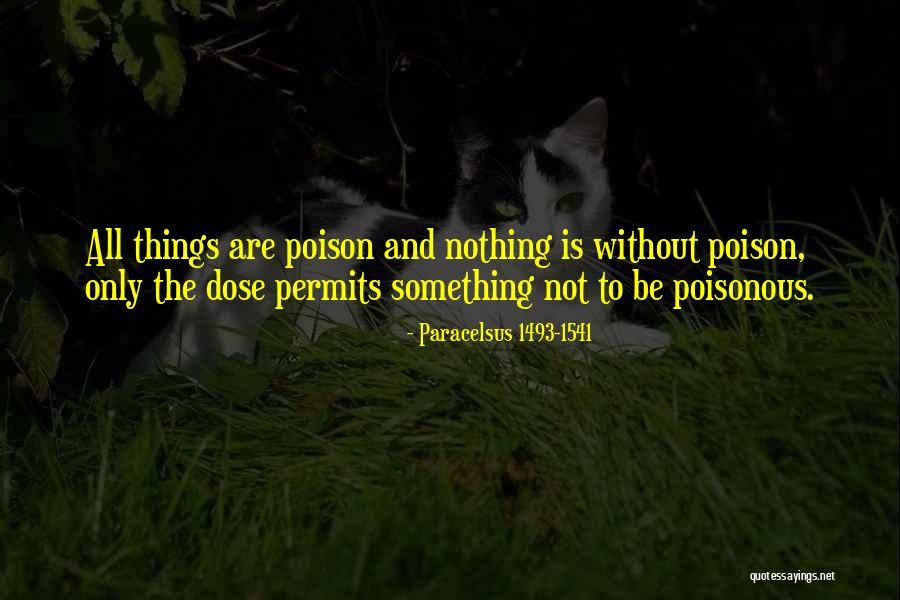 All things are poison and nothing is without poison, only the dose permits something not to be poisonous. — Paracelsus 1493-1541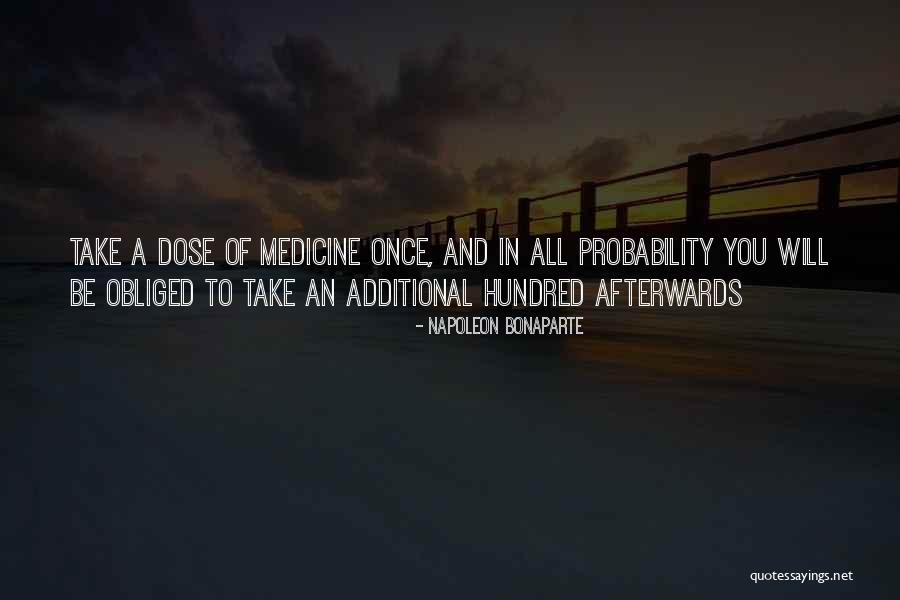 Take a dose of medicine once, and in all probability you will be obliged to take an additional hundred afterwards — Napoleon Bonaparte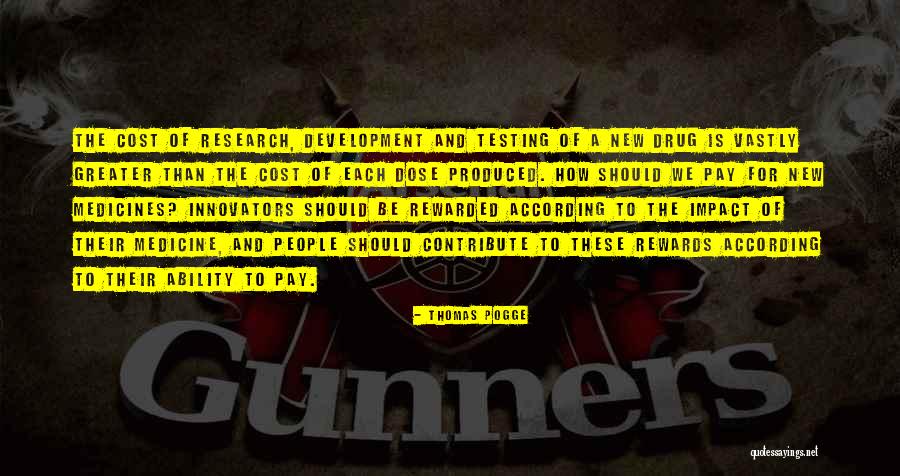 The cost of research, development and testing of a new drug is vastly greater than the cost of each dose produced. How should we pay for new medicines? Innovators should be rewarded according to the impact of their medicine, and people should contribute to these rewards according to their ability to pay. — Thomas Pogge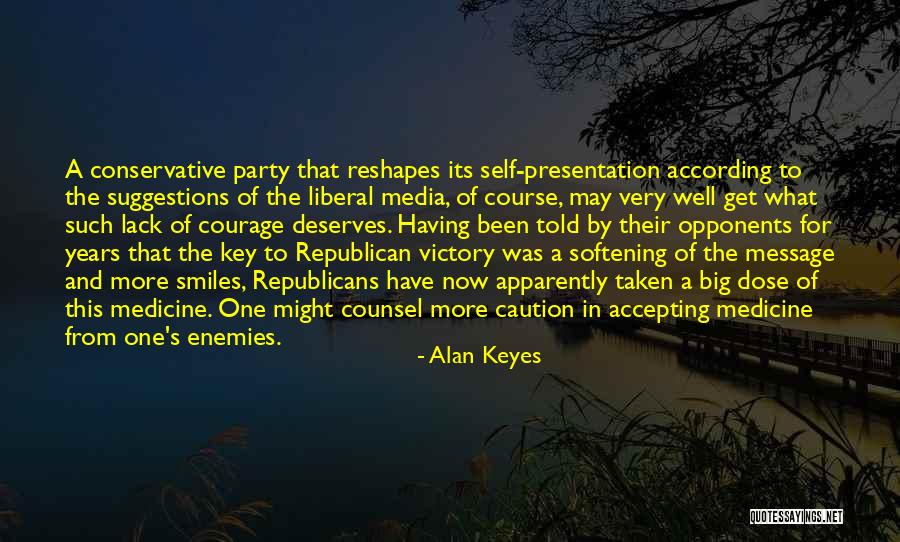 A conservative party that reshapes its self-presentation according to the suggestions of the liberal media, of course, may very well get what such lack of courage deserves. Having been told by their opponents for years that the key to Republican victory was a softening of the message and more smiles, Republicans have now apparently taken a big dose of this medicine. One might counsel more caution in accepting medicine from one's enemies. — Alan Keyes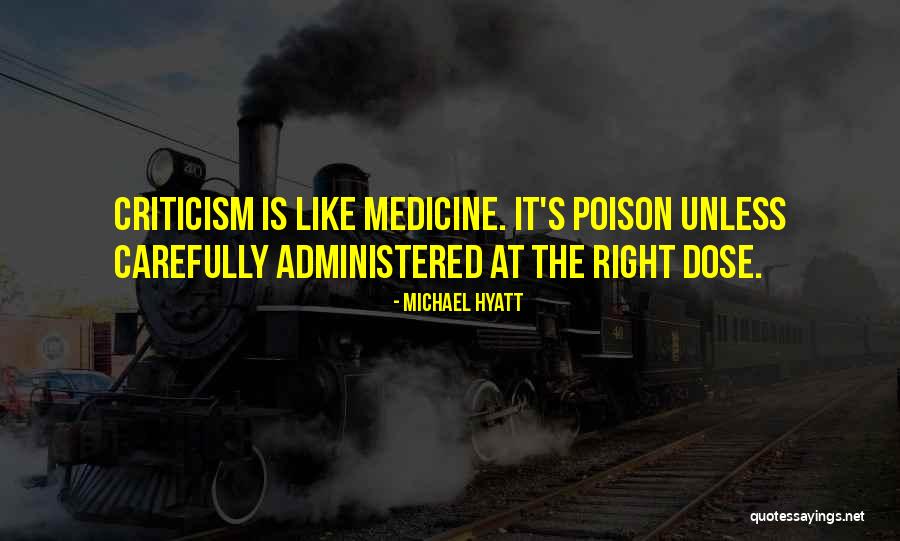 Criticism is like medicine. It's poison unless carefully administered at the right dose. — Michael Hyatt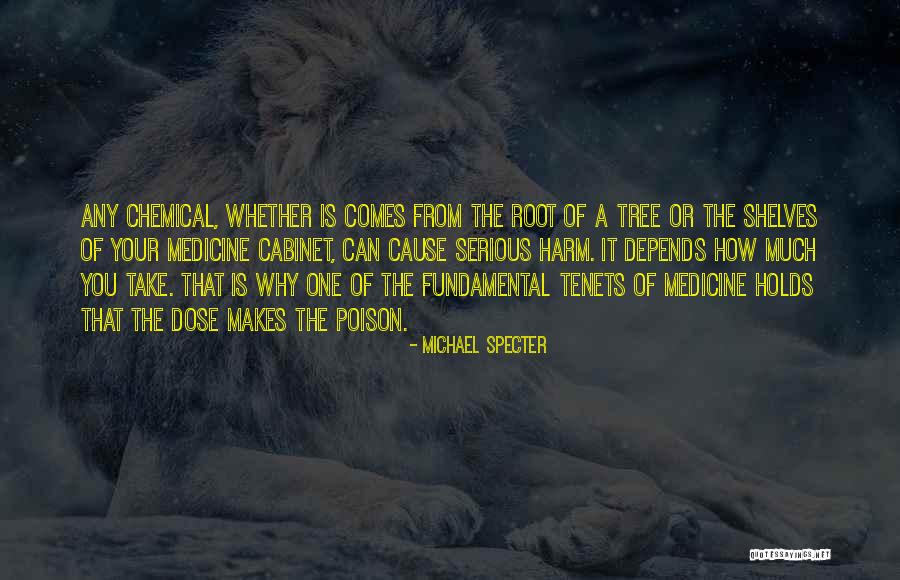 Any chemical, whether is comes from the root of a tree or the shelves of your medicine cabinet, can cause serious harm. It depends how much you take. That is why one of the fundamental tenets of medicine holds that the dose makes the poison. — Michael Specter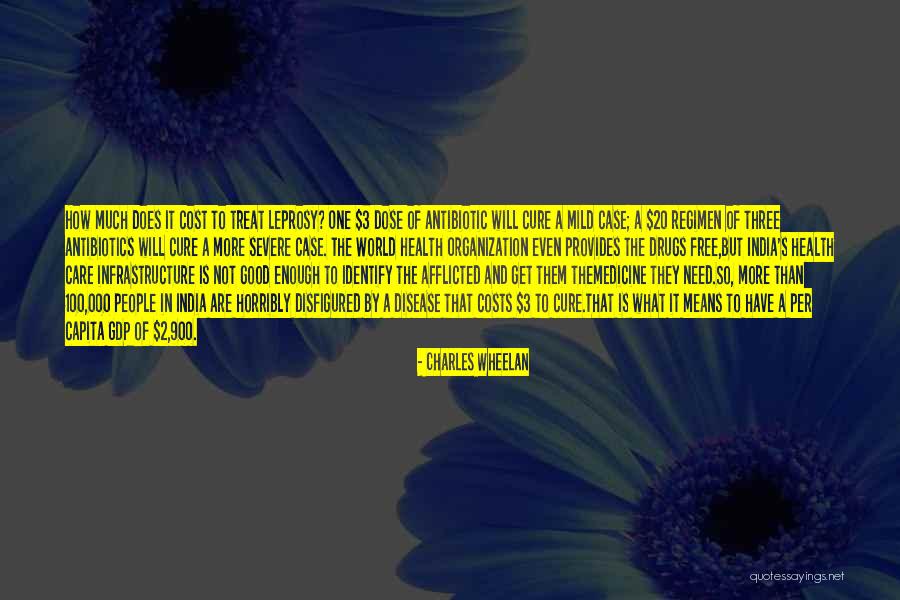 How much does it cost to treat leprosy? One $3 dose of antibiotic will cure a mild case; a $20 regimen of three antibiotics will cure a more severe case. The World Health Organization even provides the drugs free,
but India's health care infrastructure is not good enough to identify the afflicted and get them the
medicine they need.

So, more than 100,000 people in India are horribly disfigured by a disease that costs $3 to cure.
That is what it means to have a per capita GDP of $2,900. — Charles Wheelan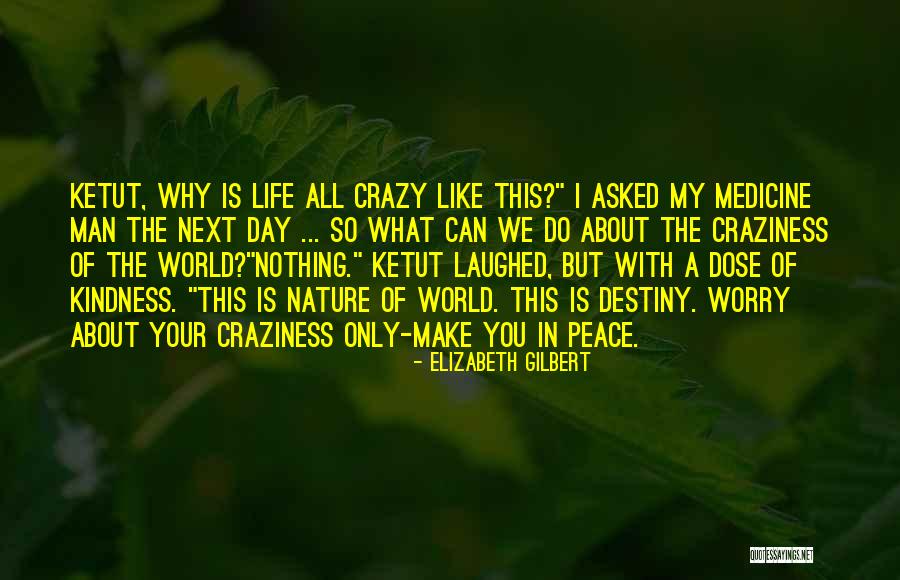 Ketut, why is life all crazy like this?" I asked my medicine man the next day ... So what can we do about the craziness of the world?"
Nothing." Ketut laughed, but with a dose of kindness. "This is nature of world. This is destiny. Worry about your craziness only-make you in peace. — Elizabeth Gilbert
The medicine to fear, these days, is a dose of reality! Because these days the reality is far worse than the disembodiment of the ideal. People today are afraid of the disembodiment of the ideal, because they think the ideal is the reality. A rabbit that does not know it lives in the ground with snakes, is constantly afraid of the sea hawk possibly finding its way to land, to destroy the rabbit's meadowy existence. In the meadow, living in fear of the sea hawk, not knowing the hole in the ground next to its burrow belongs to a snake. I show the rabbit where the snakes are, thus eliminating its hazardous fear. Misplaced fear is hazardous fear. Fear well placed is a skill for survival. — C. JoyBell C.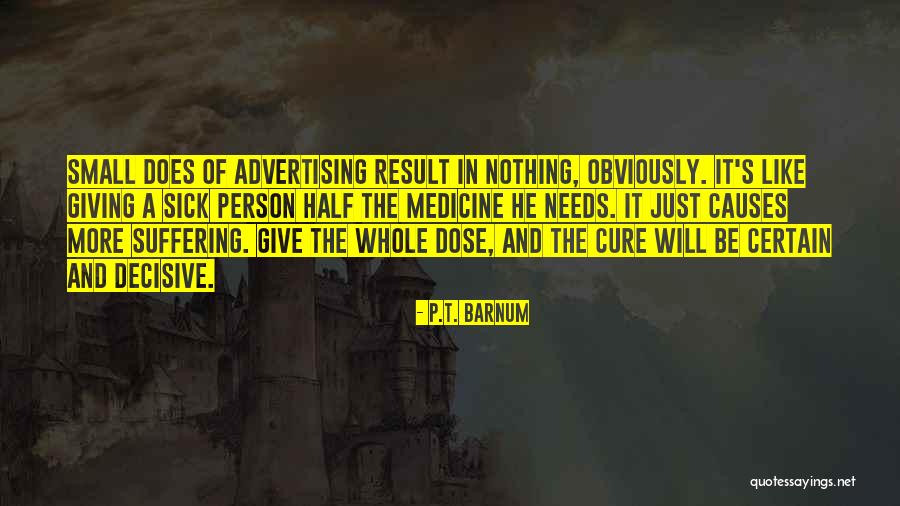 Small does of advertising result in nothing, obviously. It's like giving a sick person half the medicine he needs. It just causes more suffering. Give the whole dose, and the cure will be certain and decisive. — P.T. Barnum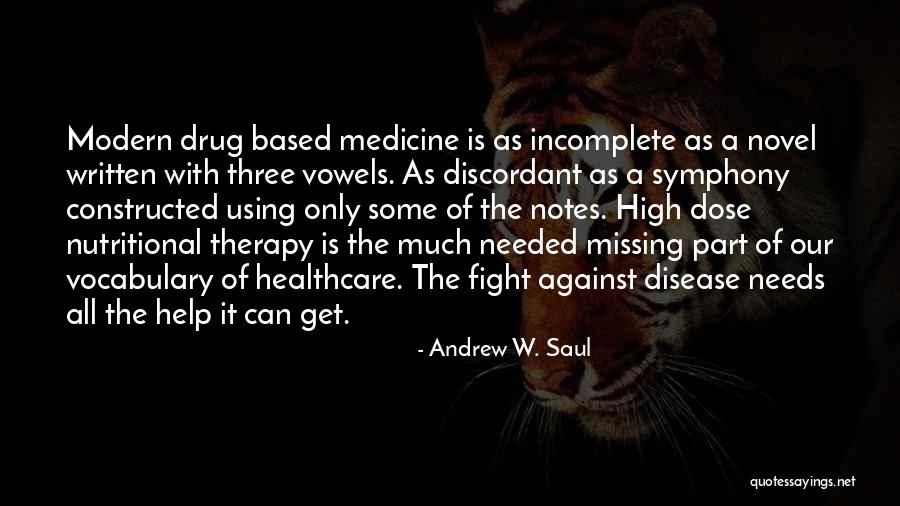 Modern drug based medicine is as incomplete as a novel written with three vowels. As discordant as a symphony constructed using only some of the notes. High dose nutritional therapy is the much needed missing part of our vocabulary of healthcare. The fight against disease needs all the help it can get. — Andrew W. Saul
My daughter and I are so close. I can describe anything she's doing, the least little thing, and I get all excited about it. It's like medicine. When I come home from work and the first thing I see is her and she runs and jumps in my arms - everything that went bad in the day goes completely out the window. It's like taking a dose of medicine. It makes everything better. — Nancy O'Dell