Dominance Love Quotes & Sayings
Enjoy reading and share 38 famous quotes about Dominance Love with everyone.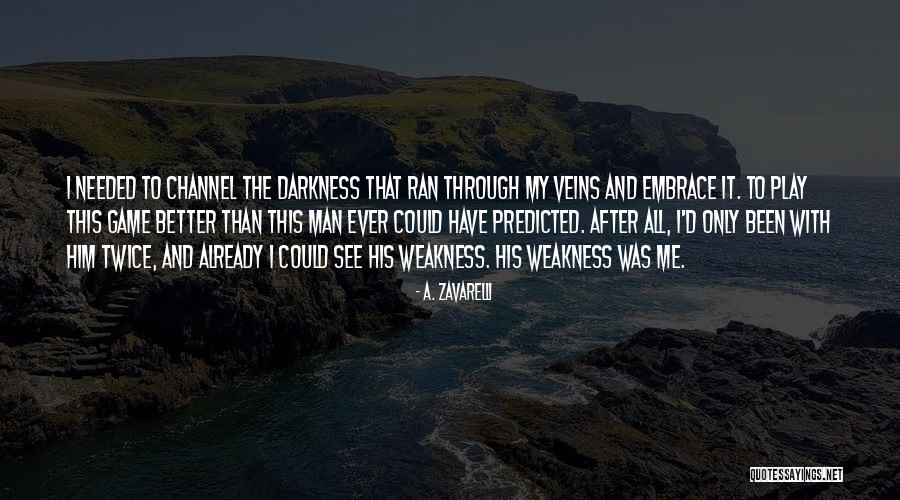 I needed to channel the darkness that ran through my veins and embrace it. To play this game better than this man ever could have predicted. After all, I'd only been with him twice, and already I could see his weakness.
His weakness was me. — A. Zavarelli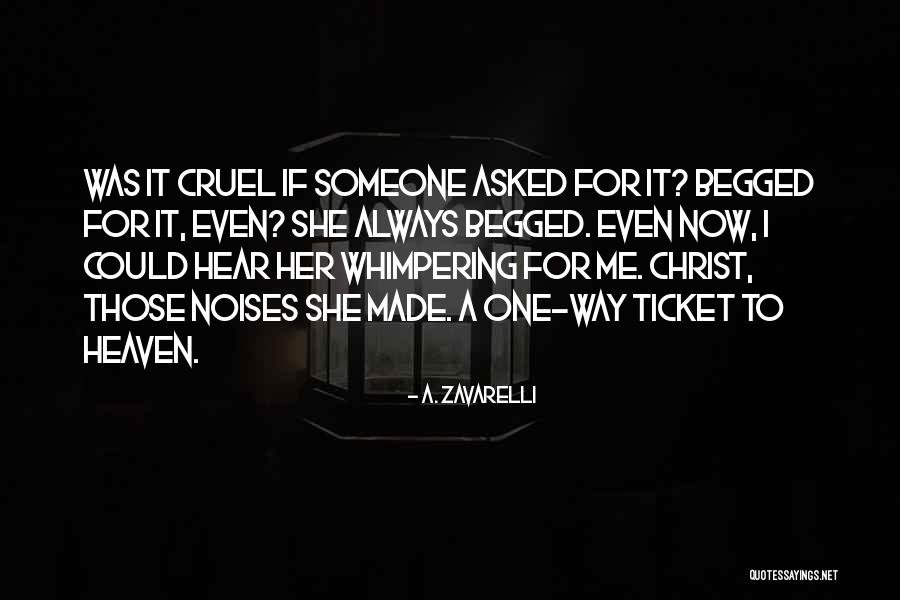 Was it cruel if someone asked for it? Begged for it, even? She always begged. Even now, I could hear her whimpering for me. Christ, those noises she made. A one-way ticket to heaven. — A. Zavarelli
Umm, well do I have to tell you how it's done?" I tease, as I get on my knees and lean over him, . A wide smile spreads over his face as I straddle his lap.
"Oh, are you taking dominance? I think I like that." He grips his hands on my hips, pulling me as close as he can get. — Annie Brewer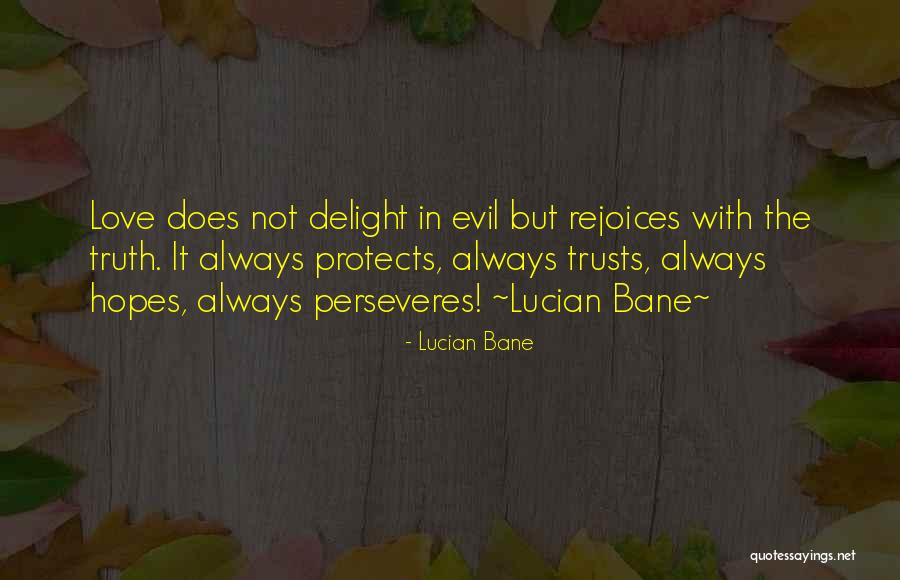 Love does not delight in evil but rejoices with the truth. It always protects, always trusts, always hopes, always perseveres! ~Lucian Bane~ — Lucian Bane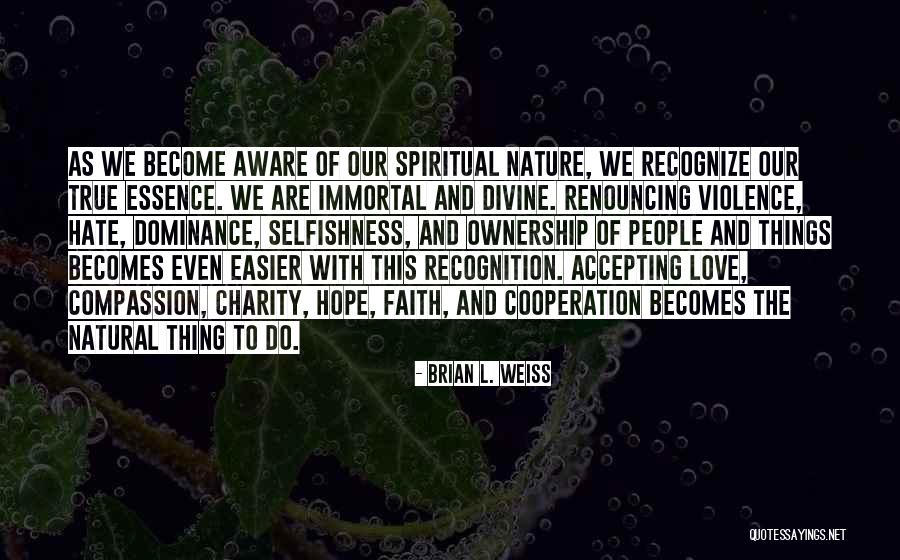 As we become aware of our spiritual nature, we recognize our true essence. We are immortal and divine. Renouncing violence, hate, dominance, selfishness, and ownership of people and things becomes even easier with this recognition. Accepting love, compassion, charity, hope, faith, and cooperation becomes the natural thing to do. — Brian L. Weiss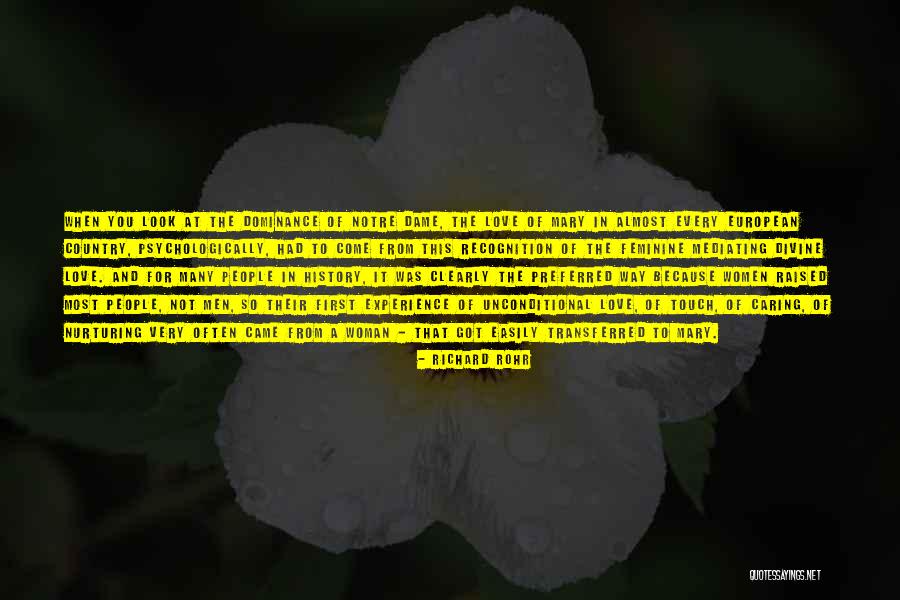 When you look at the dominance of Notre Dame, the love of Mary in almost every European country, psychologically, had to come from this recognition of the feminine mediating divine love. And for many people in history, it was clearly the preferred way because women raised most people, not men, so their first experience of unconditional love, of touch, of caring, of nurturing very often came from a woman - that got easily transferred to Mary. — Richard Rohr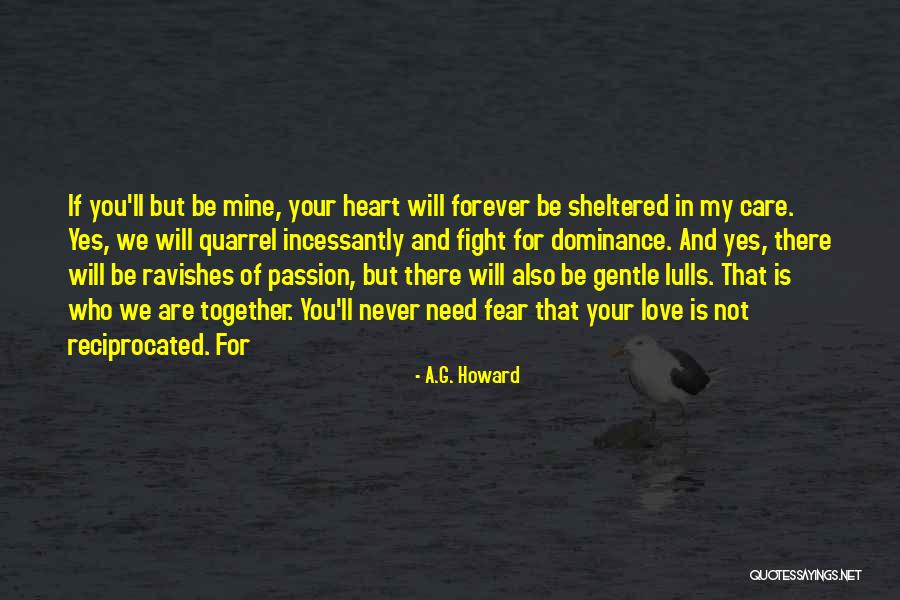 If you'll but be mine, your heart will forever be sheltered in my care. Yes, we will quarrel incessantly and fight for dominance. And yes, there will be ravishes of passion, but there will also be gentle lulls. That is who we are together. You'll never need fear that your love is not reciprocated. For — A.G. Howard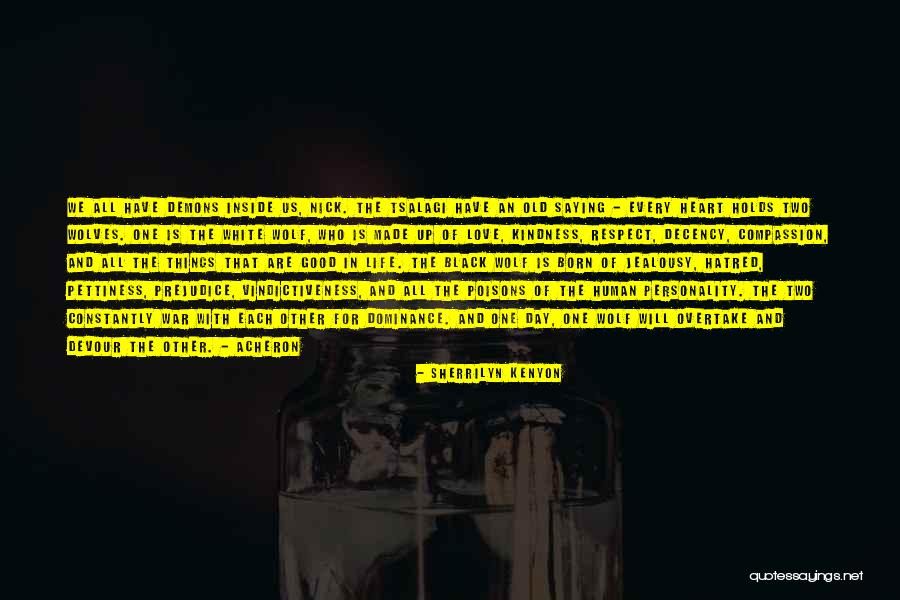 We all have demons inside us, Nick. The Tsalagi have an old saying - every heart holds two wolves. One is the white wolf, who is made up of love, kindness, respect, decency, compassion, and all the things that are good in life. The black wolf is born of jealousy, hatred, pettiness, prejudice, vindictiveness, and all the poisons of the human personality. The two constantly war with each other for dominance. And one day, one wolf will overtake and devour the other. - Acheron — Sherrilyn Kenyon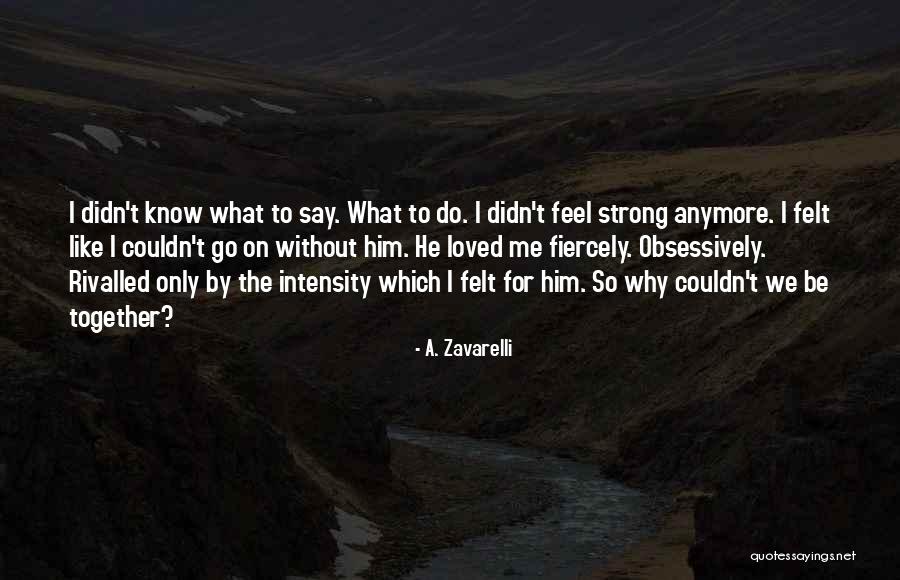 I didn't know what to say. What to do. I didn't feel strong anymore. I felt like I couldn't go on without him. He loved me fiercely. Obsessively. Rivalled only by the intensity which I felt for him. So why couldn't we be together? — A. Zavarelli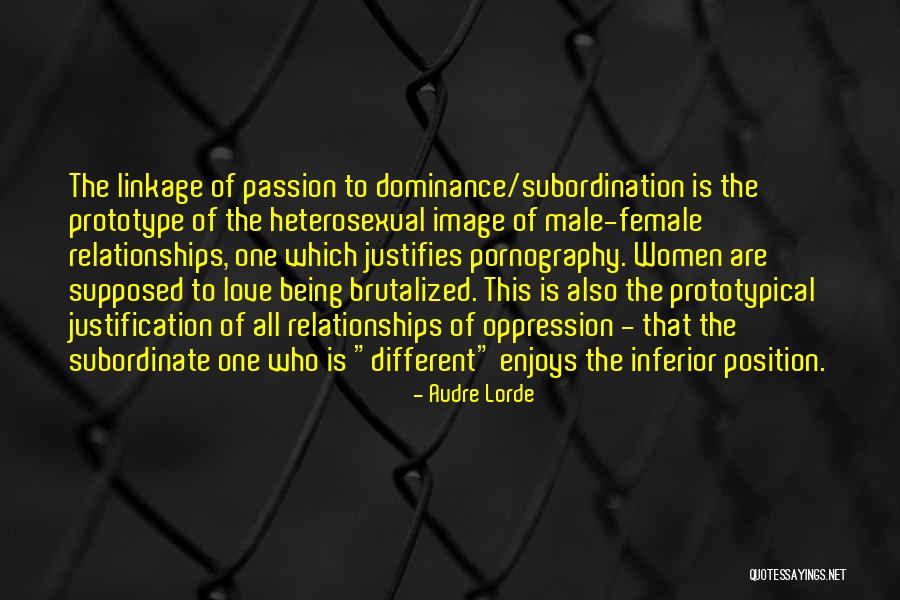 The linkage of passion to dominance/subordination is the prototype of the heterosexual image of male-female relationships, one which justifies pornography. Women are supposed to love being brutalized. This is also the prototypical justification of all relationships of oppression - that the subordinate one who is "different" enjoys the inferior position. — Audre Lorde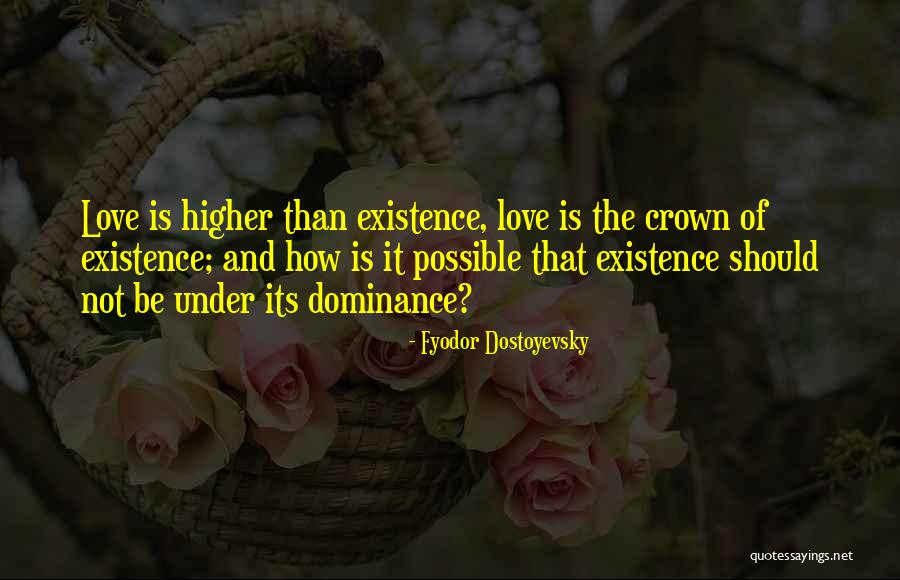 Love is higher than existence, love is the crown of existence; and how is it possible that existence should not be under its dominance? — Fyodor Dostoyevsky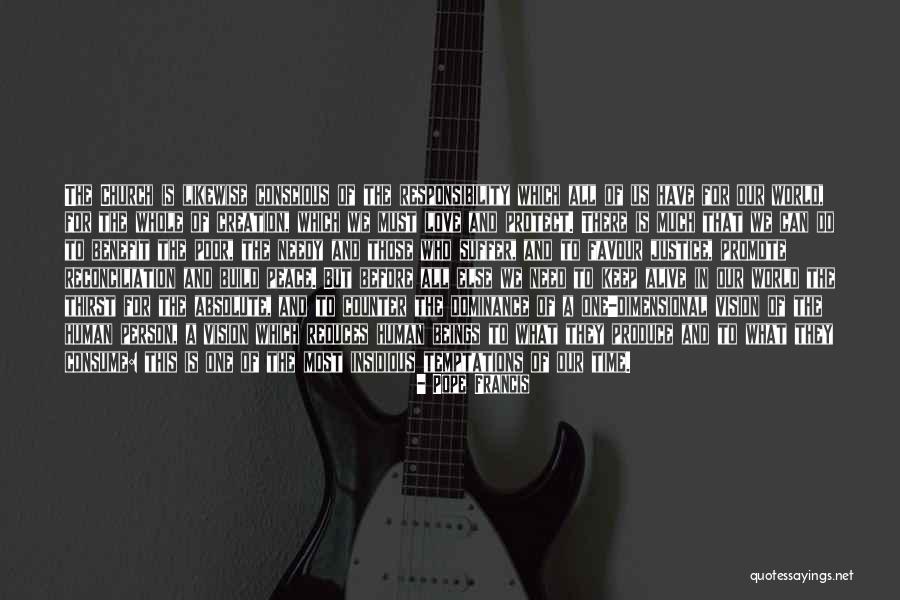 The Church is likewise conscious of the responsibility which all of us have for our world, for the whole of creation, which we must love and protect. There is much that we can do to benefit the poor, the needy and those who suffer, and to favour justice, promote reconciliation and build peace. But before all else we need to keep alive in our world the thirst for the absolute, and to counter the dominance of a one-dimensional vision of the human person, a vision which reduces human beings to what they produce and to what they consume: this is one of the most insidious temptations of our time. — Pope Francis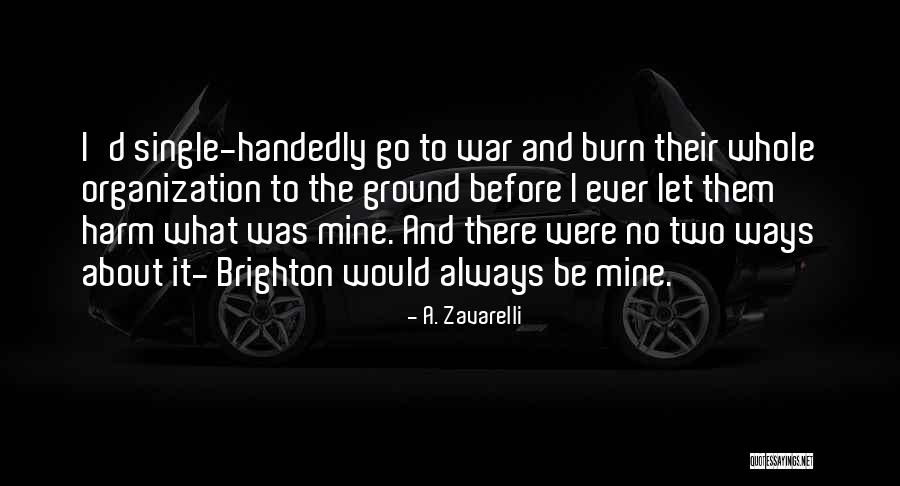 I'd single-handedly go to war and burn their whole organization to the ground before I ever let them harm what was mine. And there were no two ways about it- Brighton would always be mine. — A. Zavarelli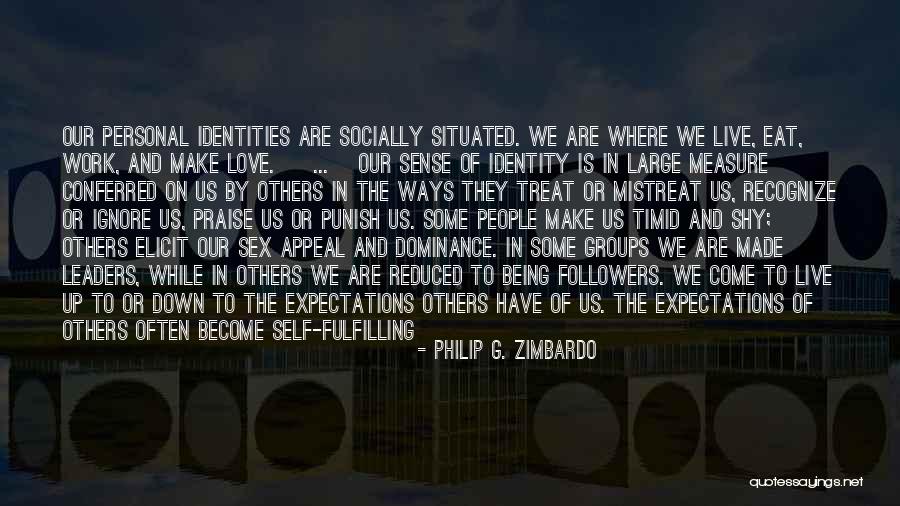 Our personal identities are socially situated. We are where we live, eat, work, and make love. [ ... ]
Our sense of identity is in large measure conferred on us by others in the ways they treat or mistreat us, recognize or ignore us, praise us or punish us. Some people make us timid and shy; others elicit our sex appeal and dominance. In some groups we are made leaders, while in others we are reduced to being followers. We come to live up to or down to the expectations others have of us. The expectations of others often become self-fulfilling prophecies. Without realizing it, we often behave in ways that confirm the beliefs others have about us. Those subjective beliefs create new realities for us. We often become who other people think we are, in their eyes and in our behavior. — Philip G. Zimbardo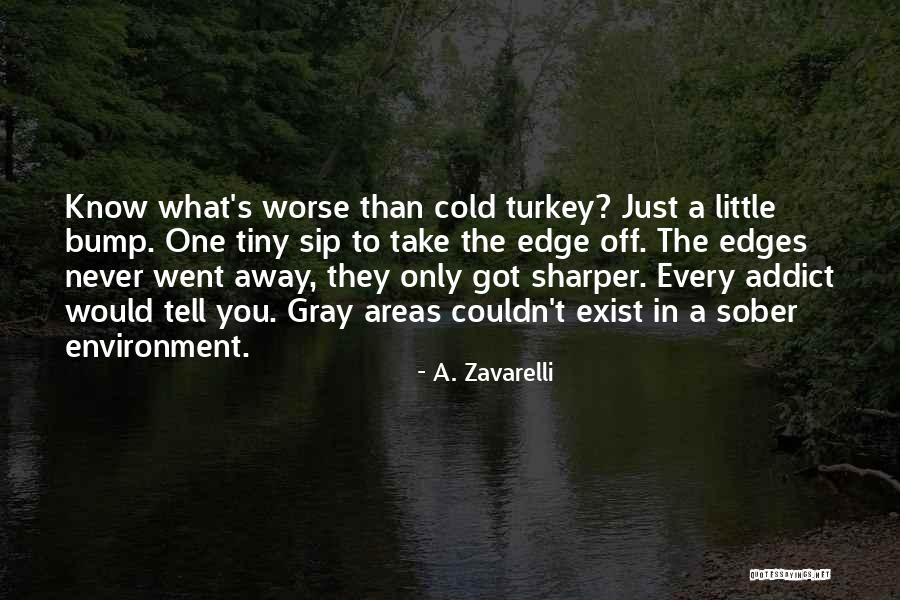 Know what's worse than cold turkey? Just a little bump. One tiny sip to take the edge off. The edges never went away, they only got sharper. Every addict would tell you. Gray areas couldn't exist in a sober environment. — A. Zavarelli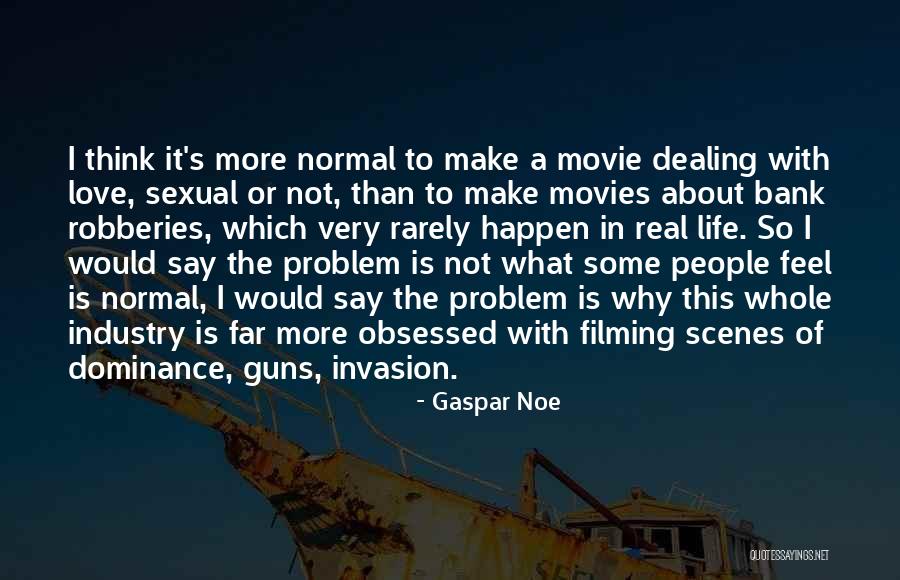 I think it's more normal to make a movie dealing with love, sexual or not, than to make movies about bank robberies, which very rarely happen in real life. So I would say the problem is not what some people feel is normal, I would say the problem is why this whole industry is far more obsessed with filming scenes of dominance, guns, invasion. — Gaspar Noe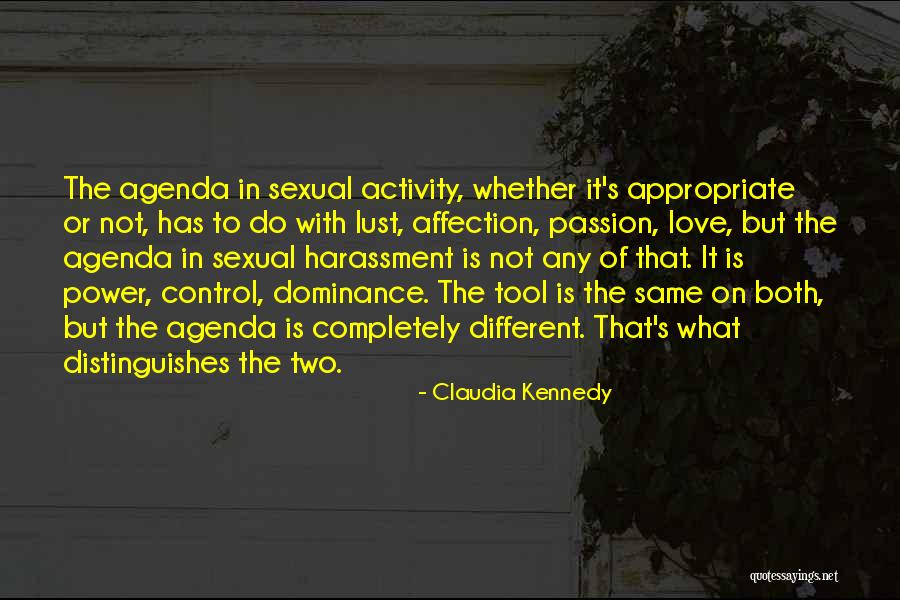 The agenda in sexual activity, whether it's appropriate or not, has to do with lust, affection, passion, love, but the agenda in sexual harassment is not any of that. It is power, control, dominance. The tool is the same on both, but the agenda is completely different. That's what distinguishes the two. — Claudia Kennedy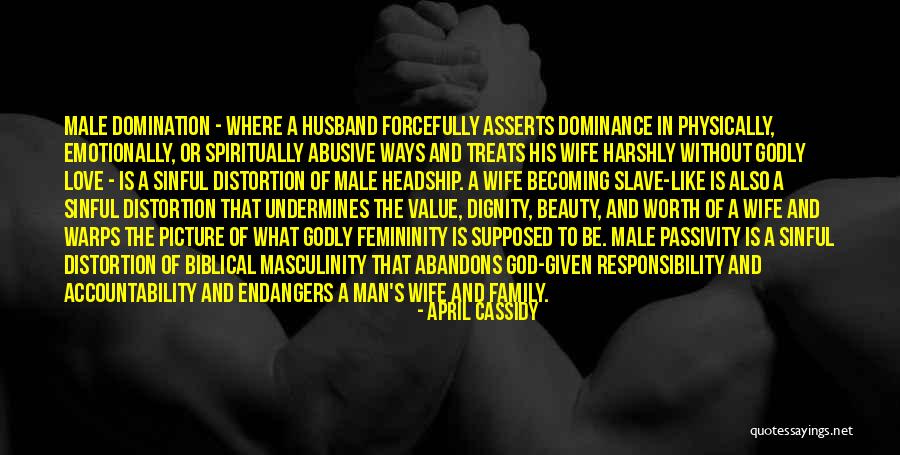 Male domination - where a husband forcefully asserts dominance in physically, emotionally, or spiritually abusive ways and treats his wife harshly without godly love - is a sinful distortion of male headship. A wife becoming slave-like is also a sinful distortion that undermines the value, dignity, beauty, and worth of a wife and warps the picture of what godly femininity is supposed to be. Male passivity is a sinful distortion of biblical masculinity that abandons God-given responsibility and accountability and endangers a man's wife and family. — April Cassidy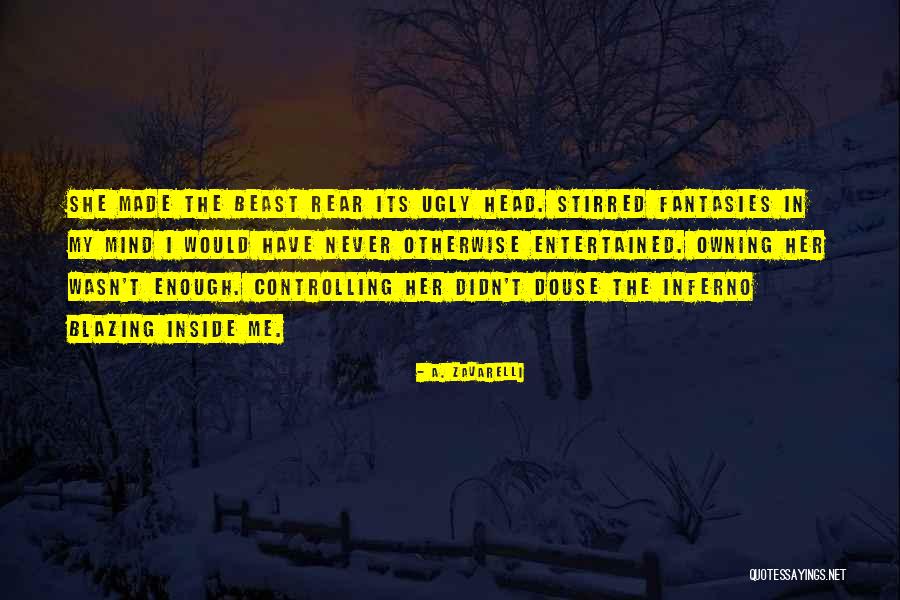 She made the beast rear its ugly head. Stirred fantasies in my mind I would have never otherwise entertained. Owning her wasn't enough. Controlling her didn't douse the inferno blazing inside me. — A. Zavarelli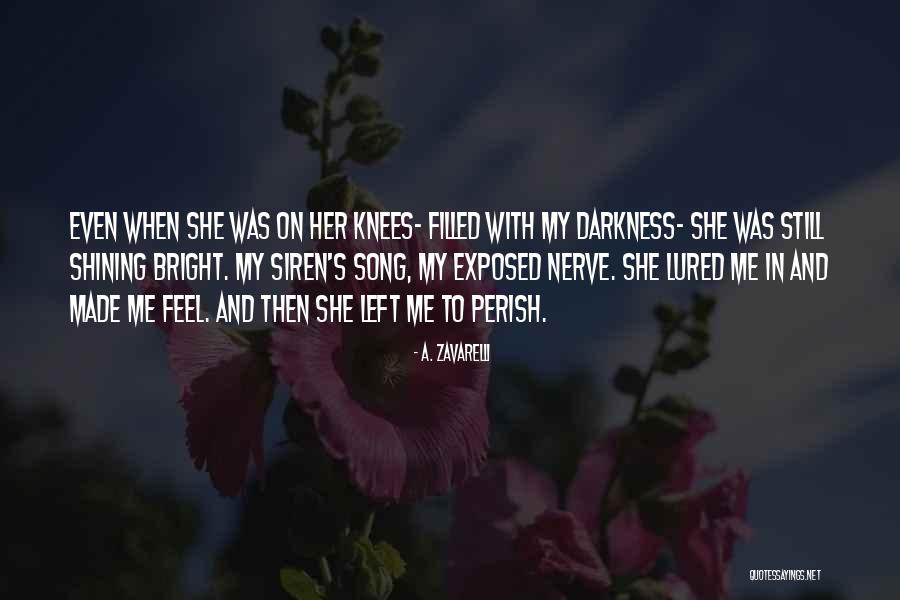 Even when she was on her knees- filled with my darkness- she was still shining bright. My Siren's song, my exposed nerve. She lured me in and made me feel. And then she left me to perish. — A. Zavarelli
The call to "take the land" ... is not a call to a new political, cultural or geographical dominance. It is Kingdom of God territory. It is the will of the Eternal God being done on earth, as it is in heaven. — Ken Baker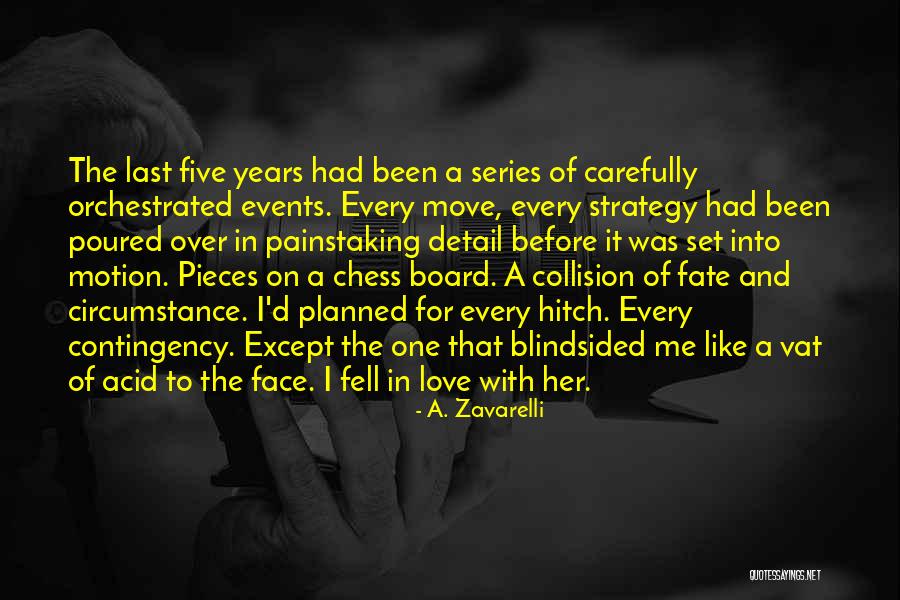 The last five years had been a series of carefully orchestrated events. Every move, every strategy had been poured over in painstaking detail before it was set into motion.
Pieces on a chess board.
A collision of fate and circumstance. I'd planned for every hitch. Every contingency. Except the one that blindsided me like a vat of acid to the face.
I fell in love with her. — A. Zavarelli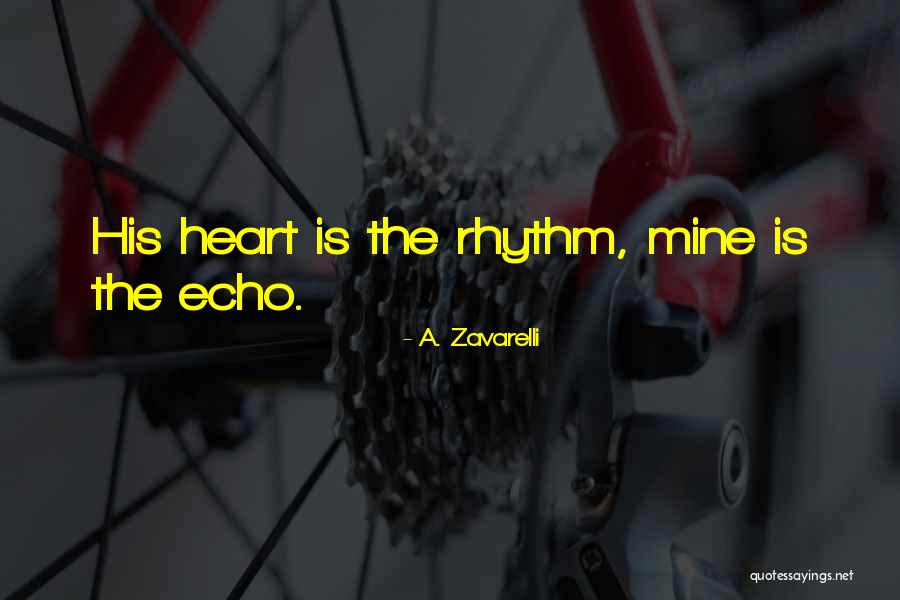 His heart is the rhythm, mine is the echo. — A. Zavarelli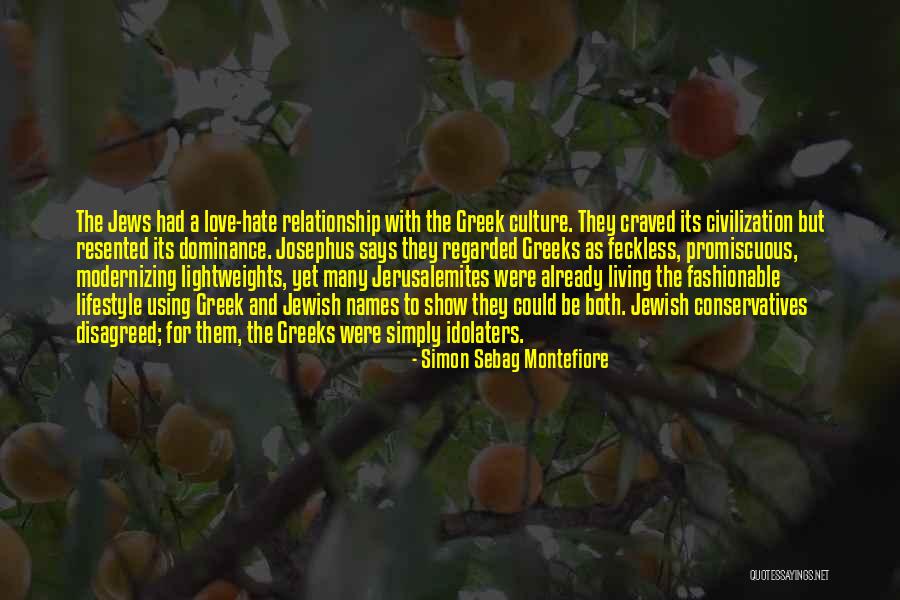 The Jews had a love-hate relationship with the Greek culture. They craved its civilization but resented its dominance. Josephus says they regarded Greeks as feckless, promiscuous, modernizing lightweights, yet many Jerusalemites were already living the fashionable lifestyle using Greek and Jewish names to show they could be both. Jewish conservatives disagreed; for them, the Greeks were simply idolaters. — Simon Sebag Montefiore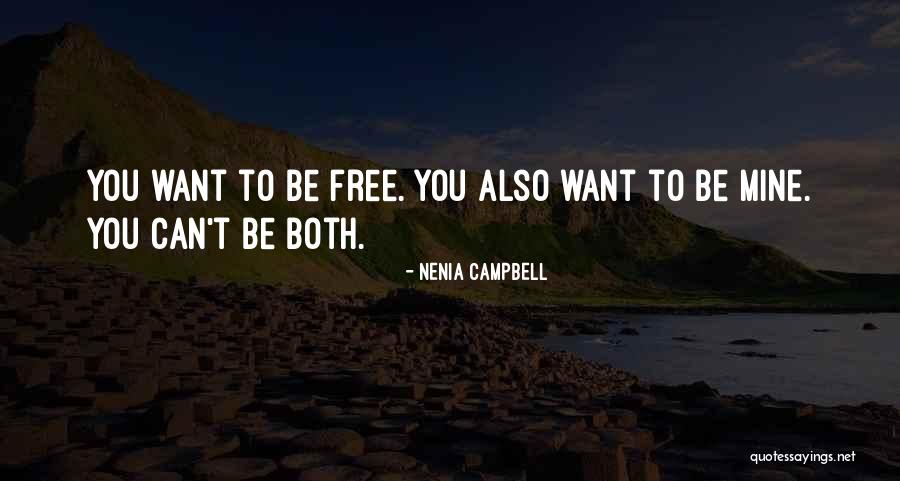 You want to be free. You also want to be mine. You can't be both. — Nenia Campbell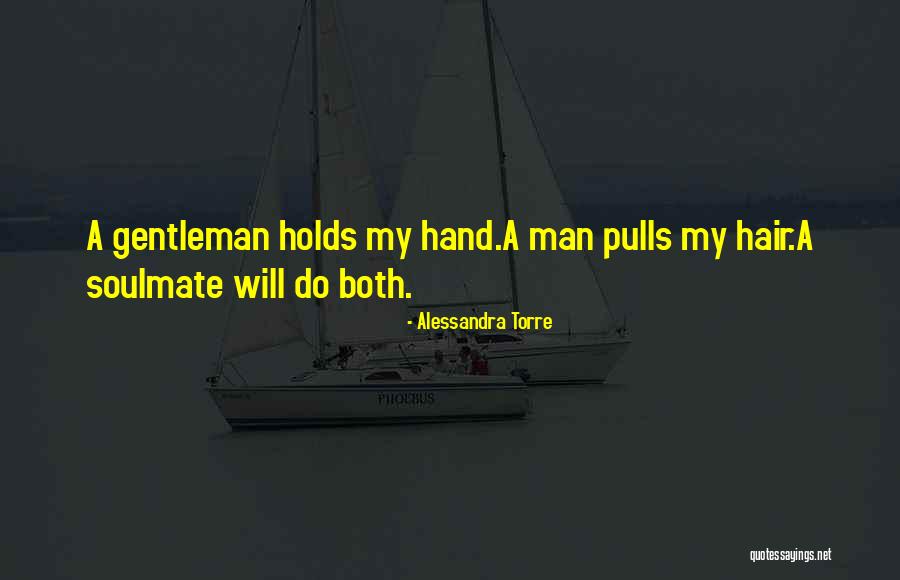 A gentleman holds my hand.
A man pulls my hair.
A soulmate will do both. — Alessandra Torre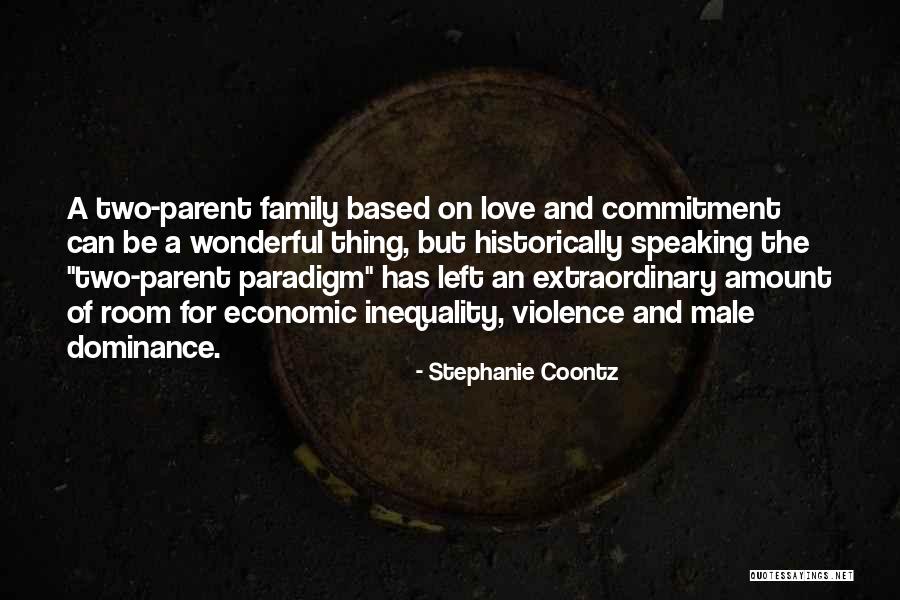 A two-parent family based on love and commitment can be a wonderful thing, but historically speaking the "two-parent paradigm" has left an extraordinary amount of room for economic inequality, violence and male dominance. — Stephanie Coontz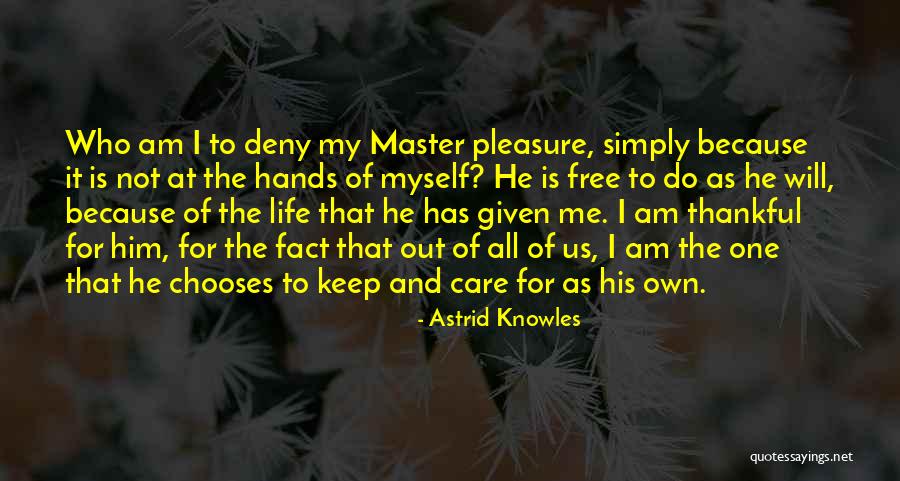 Who am I to deny my Master pleasure, simply because it is not at the hands of myself? He is free to do as he will, because of the life that he has given me. I am thankful for him, for the fact that out of all of us, I am the one that he chooses to keep and care for as his own. — Astrid Knowles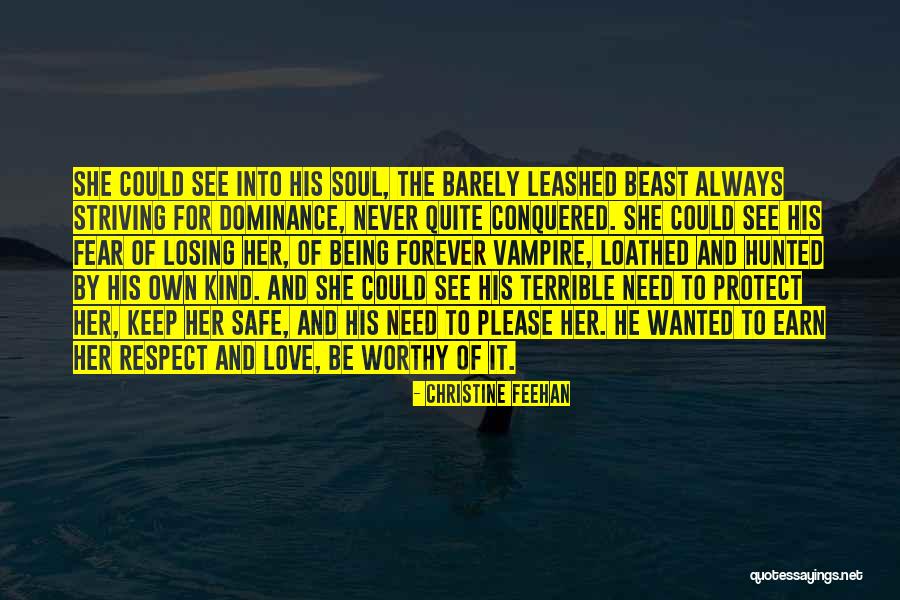 She could see into his soul, the barely leashed beast always striving for dominance, never quite conquered. She could see his fear of losing her, of being forever vampire, loathed and hunted by his own kind. And she could see his terrible need to protect her, keep her safe, and his need to please her. He wanted to earn her respect and love, be worthy of it. — Christine Feehan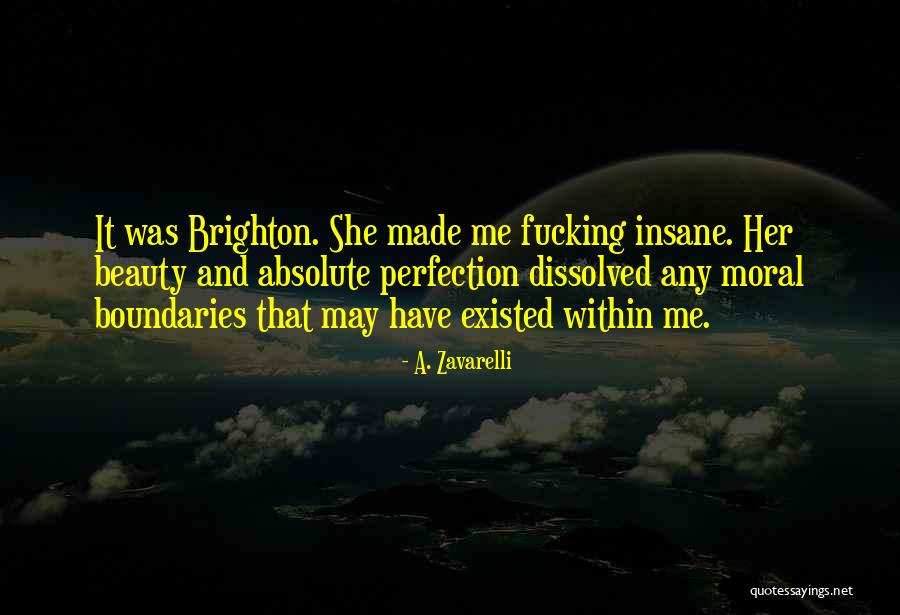 It was Brighton. She made me fucking insane. Her beauty and absolute perfection dissolved any moral boundaries that may have existed within me. — A. Zavarelli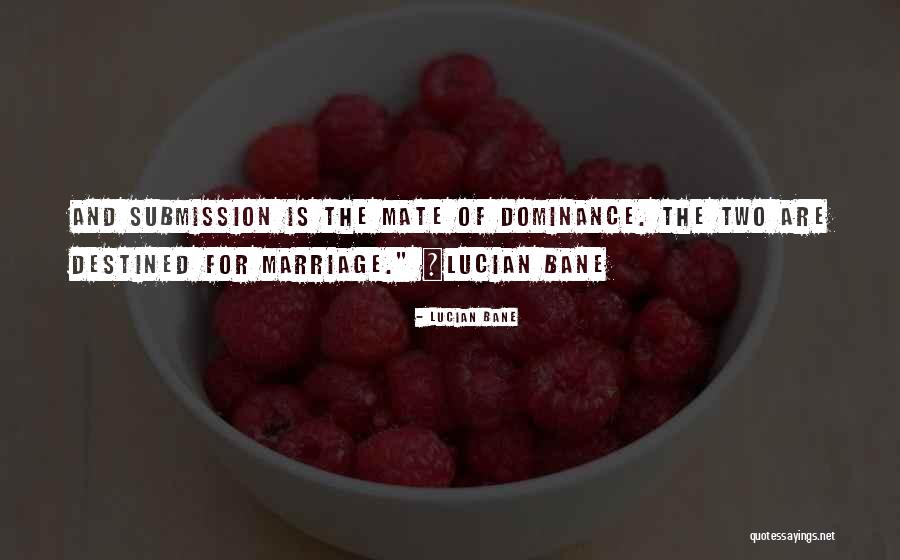 And Submission is the mate of Dominance. The two are destined for marriage." ~Lucian Bane — Lucian Bane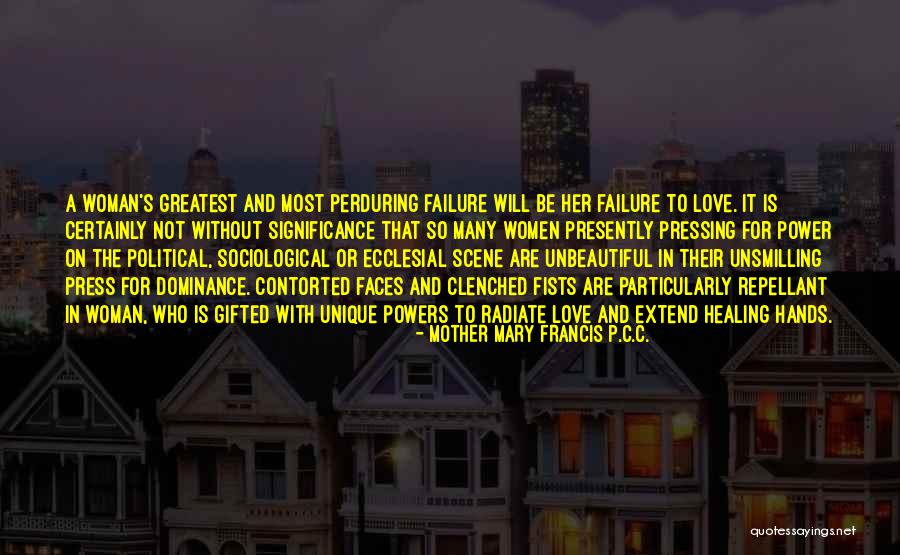 A woman's greatest and most perduring failure will be her failure to love. It is certainly not without significance that so many women presently pressing for power on the political, sociological or ecclesial scene are unbeautiful in their unsmilling press for dominance. Contorted faces and clenched fists are particularly repellant in woman, who is gifted with unique powers to radiate love and extend healing hands. — Mother Mary Francis P.C.C.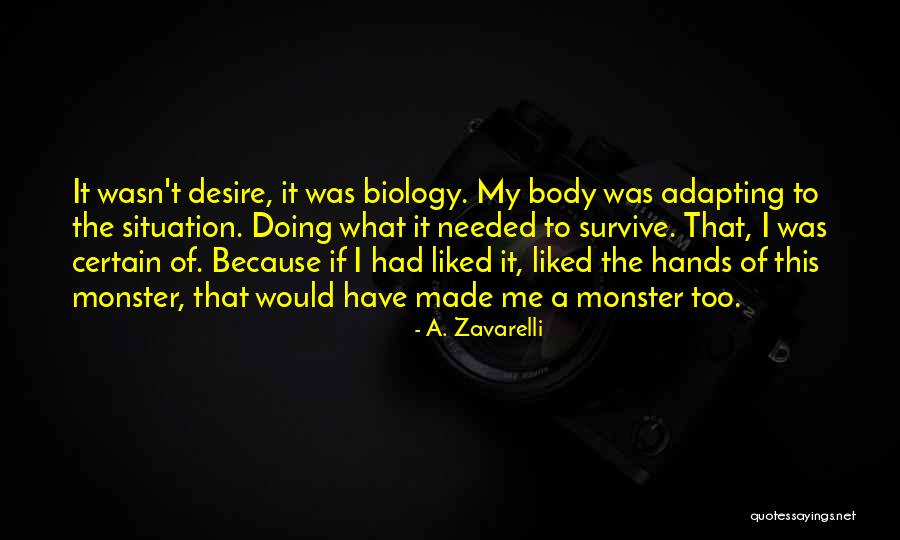 It wasn't desire, it was biology. My body was adapting to the situation. Doing what it needed to survive. That, I was certain of. Because if I had liked it, liked the hands of this monster, that would have made me a monster too. — A. Zavarelli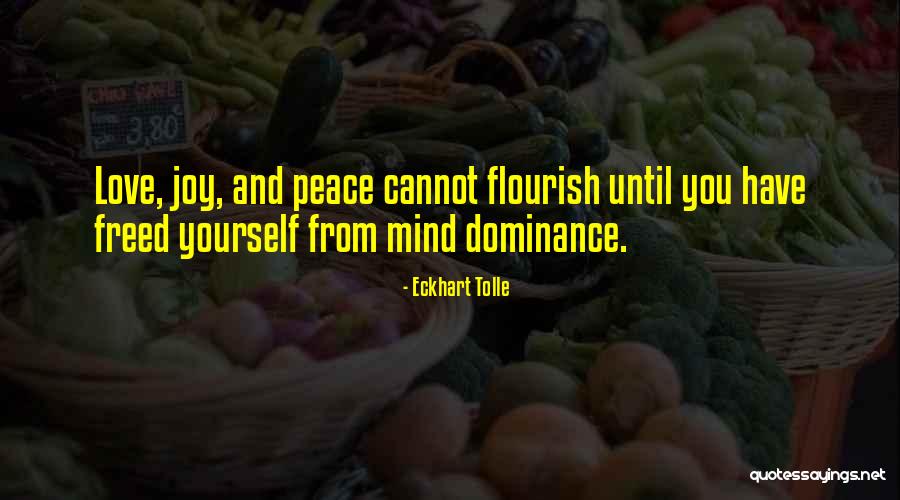 Love, joy, and peace cannot flourish until you have freed yourself from mind dominance. — Eckhart Tolle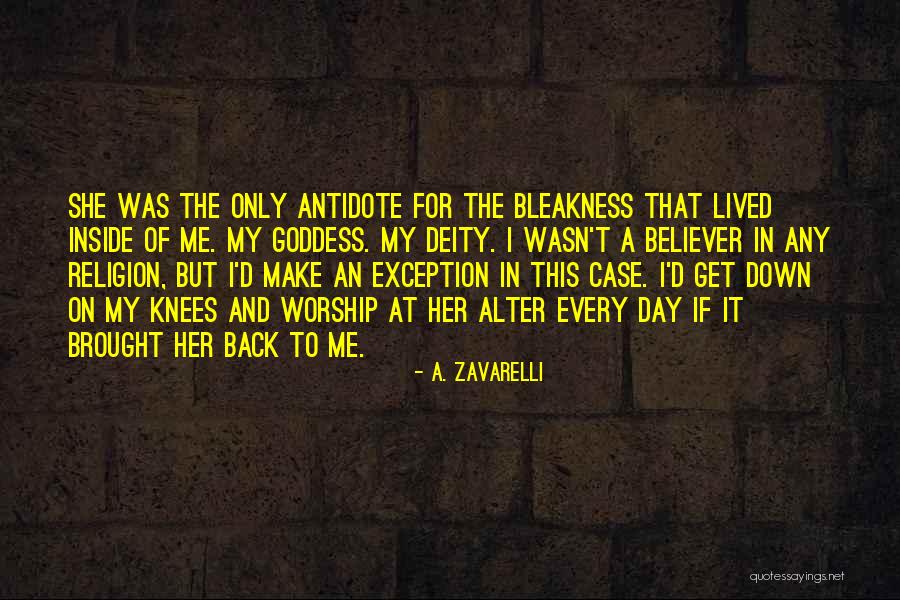 She was the only antidote for the bleakness that lived inside of me. My goddess. My deity. I wasn't a believer in any religion, but I'd make an exception in this case. I'd get down on my knees and worship at her alter every day if it brought her back to me. — A. Zavarelli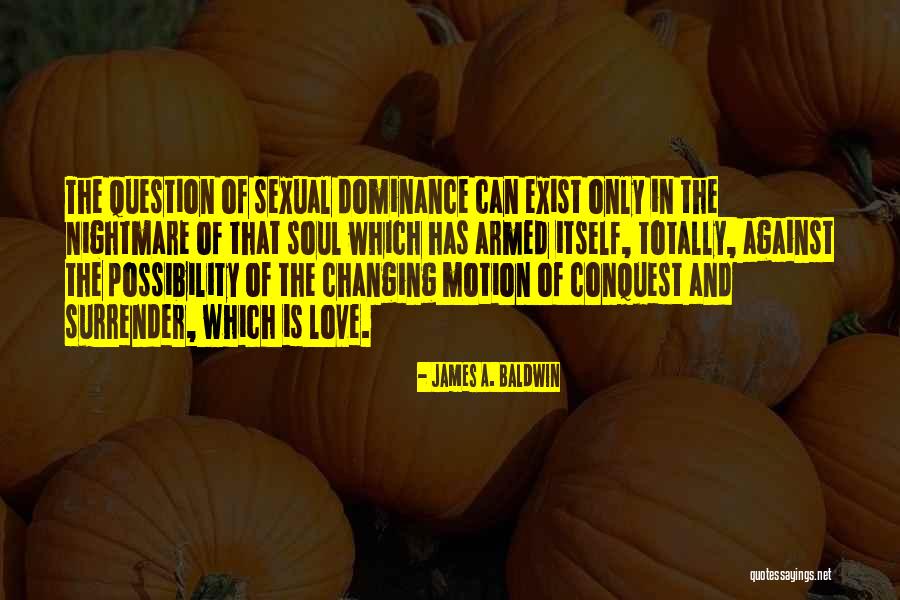 The question of sexual dominance can exist only in the nightmare of that soul which has armed itself, totally, against the possibility of the changing motion of conquest and surrender, which is love. — James A. Baldwin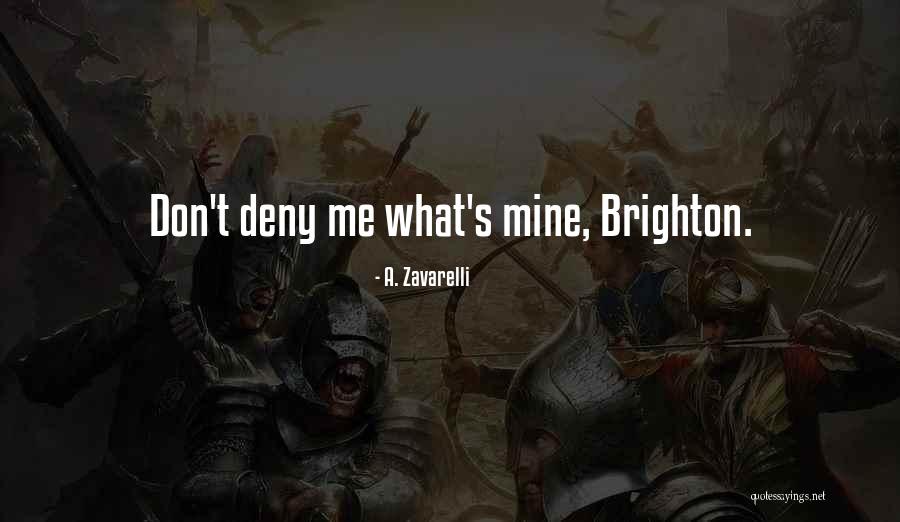 Don't deny me what's mine, Brighton. — A. Zavarelli