Quotes & Sayings About Deceitfulness
Enjoy reading and share 22 famous quotes about Deceitfulness with everyone.
Top Deceitfulness Quotes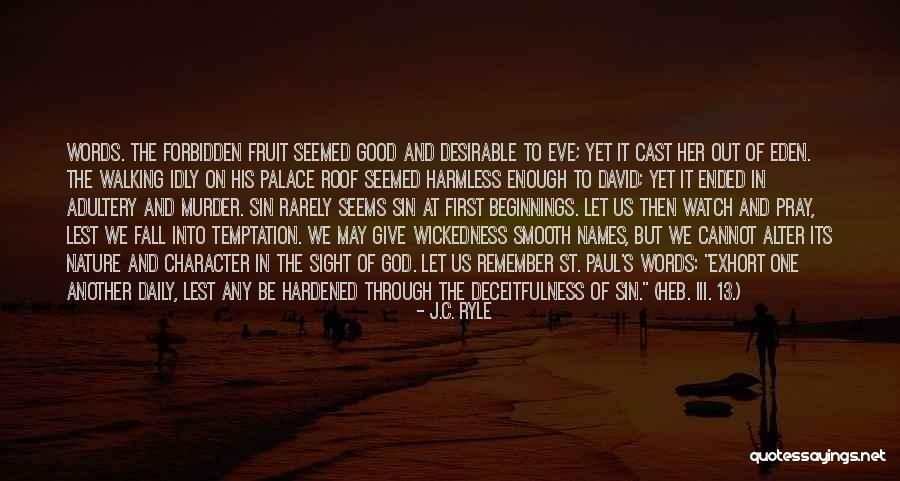 Words. The forbidden fruit seemed good and desirable to Eve; yet it cast her out of Eden. The walking idly on his palace roof seemed harmless enough to David; yet it ended in adultery and murder. Sin rarely seems sin at first beginnings. Let us then watch and pray, lest we fall into temptation. We may give wickedness smooth names, but we cannot alter its nature and character in the sight of God. Let us remember St. Paul's words: "Exhort one another daily, lest any be hardened through the deceitfulness of sin." (Heb. iii. 13.) — J.C. Ryle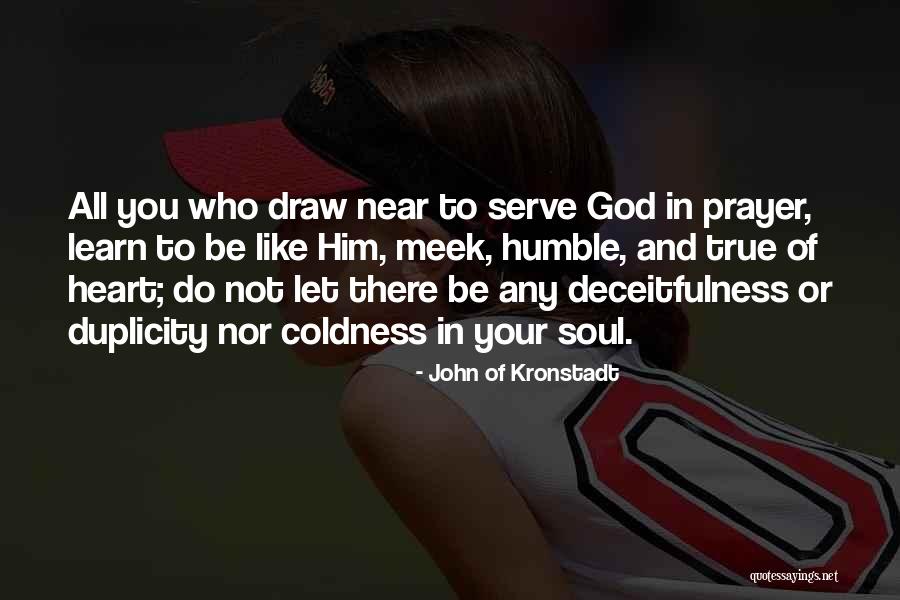 All you who draw near to serve God in prayer, learn to be like Him, meek, humble, and true of heart; do not let there be any deceitfulness or duplicity nor coldness in your soul. — John Of Kronstadt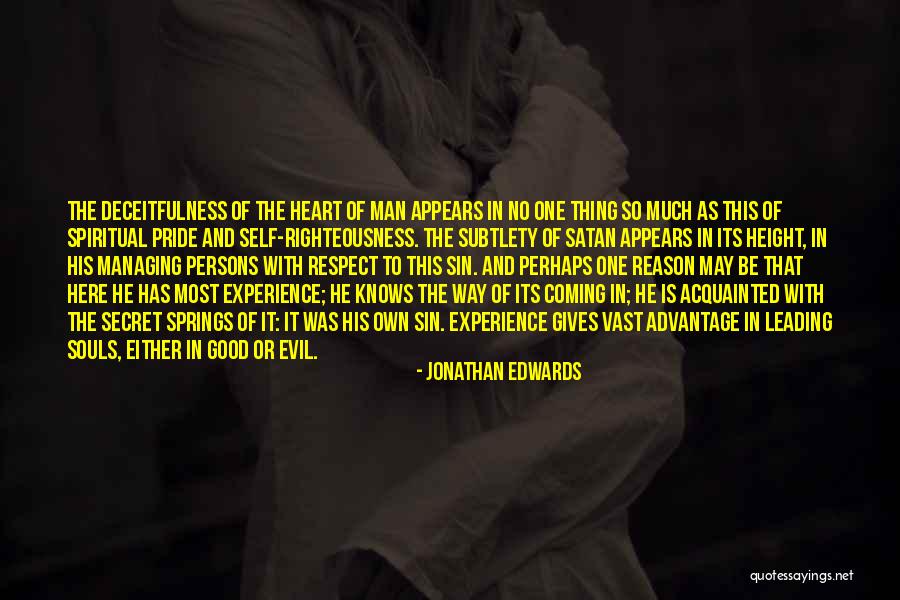 The deceitfulness of the heart of man appears in no one thing so much as this of spiritual pride and self-righteousness. The subtlety of Satan appears in its height, in his managing persons with respect to this sin. And perhaps one reason may be that here he has most experience; he knows the way of its coming in; he is acquainted with the secret springs of it: it was his own sin. Experience gives vast advantage in leading souls, either in good or evil. — Jonathan Edwards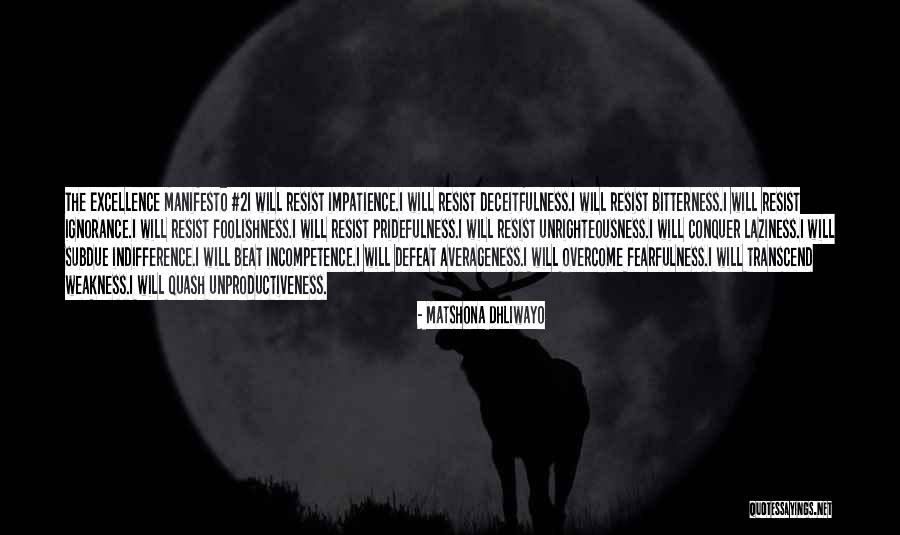 The Excellence Manifesto #2

I will resist impatience.
I will resist deceitfulness.
I will resist bitterness.
I will resist ignorance.
I will resist foolishness.
I will resist pridefulness.
I will resist unrighteousness.

I will conquer laziness.
I will subdue indifference.
I will beat incompetence.
I will defeat averageness.
I will overcome fearfulness.
I will transcend weakness.
I will quash unproductiveness. — Matshona Dhliwayo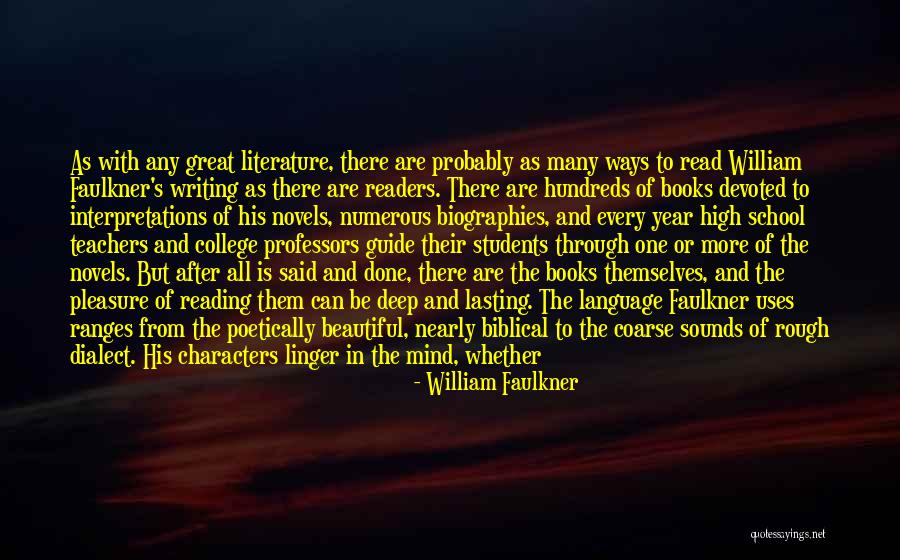 As with any great literature, there are probably as many ways to read William Faulkner's writing as there are readers. There are hundreds of books devoted to interpretations of his novels, numerous biographies, and every year high school teachers and college professors guide their students through one or more of the novels. But after all is said and done, there are the books themselves, and the pleasure of reading them can be deep and lasting. The language Faulkner uses ranges from the poetically beautiful, nearly biblical to the coarse sounds of rough dialect. His characters linger in the mind, whether for their heroism or villainy, their stoicism or self-indulgence, their honesty or deceitfulness or self-deception, their wisdom or stupidity, their gentleness or cruelty. In short, like Shakespeare, William Faulkner understood what it means to be human. — William Faulkner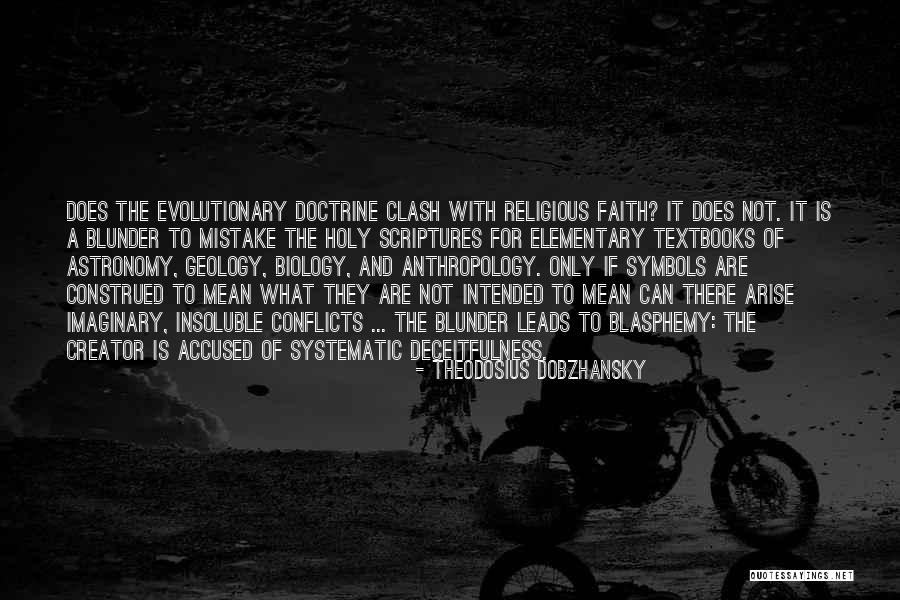 Does the evolutionary doctrine clash with religious faith? It does not. It is a blunder to mistake the Holy Scriptures for elementary textbooks of astronomy, geology, biology, and anthropology. Only if symbols are construed to mean what they are not intended to mean can there arise imaginary, insoluble conflicts ... the blunder leads to blasphemy: the Creator is accused of systematic deceitfulness. — Theodosius Dobzhansky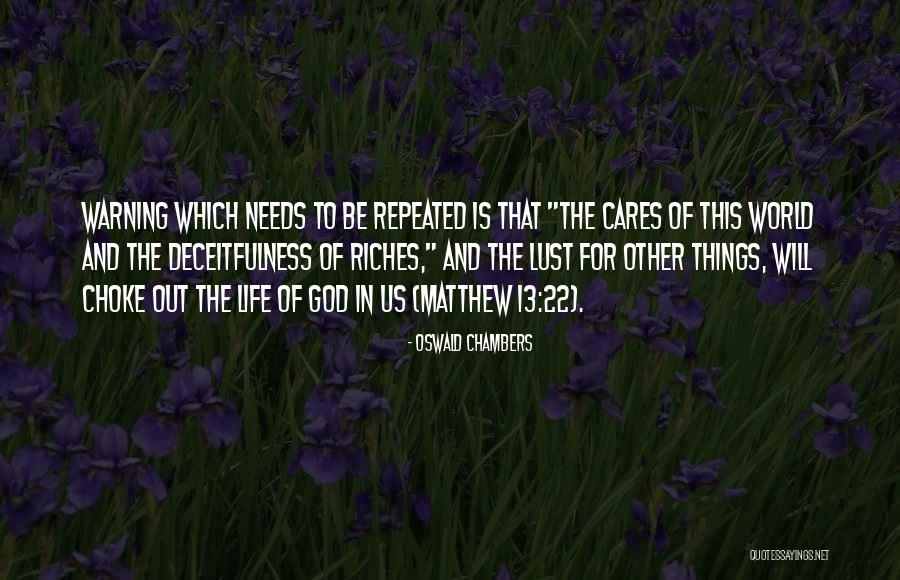 Warning which needs to be repeated is that "the cares of this world and the deceitfulness of riches," and the lust for other things, will choke out the life of God in us (Matthew 13:22). — Oswald Chambers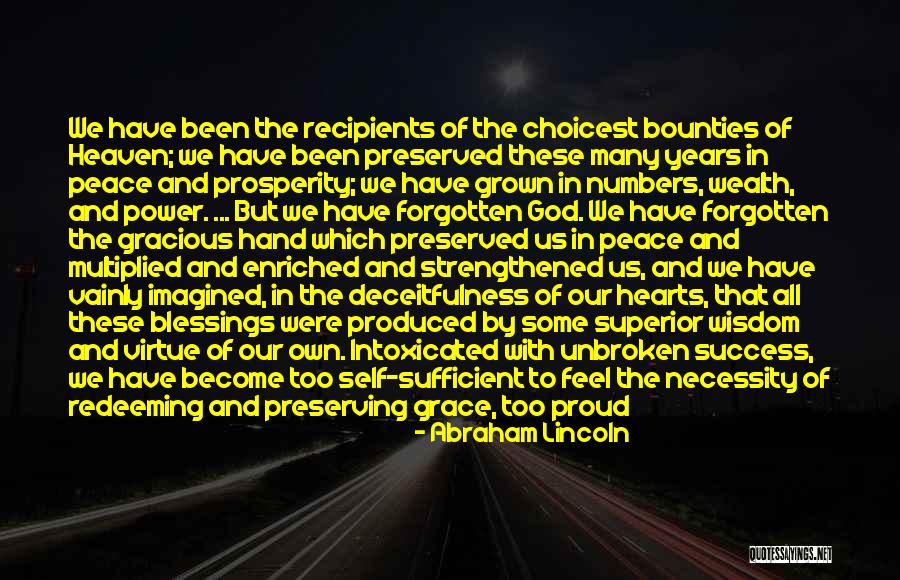 We have been the recipients of the choicest bounties of Heaven; we have been preserved these many years in peace and prosperity; we have grown in numbers, wealth, and power. ... But we have forgotten God. We have forgotten the gracious hand which preserved us in peace and multiplied and enriched and strengthened us, and we have vainly imagined, in the deceitfulness of our hearts, that all these blessings were produced by some superior wisdom and virtue of our own. Intoxicated with unbroken success, we have become too self-sufficient to feel the necessity of redeeming and preserving grace, too proud to pray to the God that made us. ("A National Day of Fasting, Humiliation, and Prayer." Proclamation March 30, 1863) — Abraham Lincoln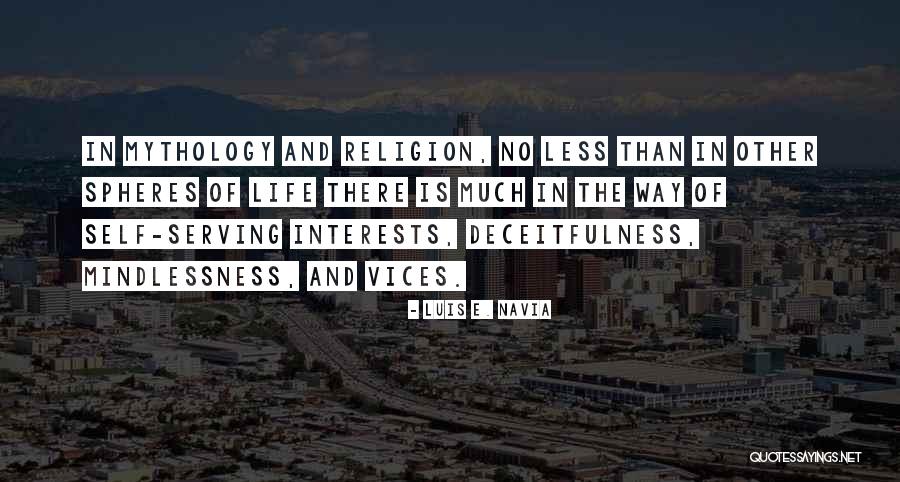 In mythology and religion, no less than in other spheres of life there is much in the way of self-serving interests, deceitfulness, mindlessness, and vices. — Luis E. Navia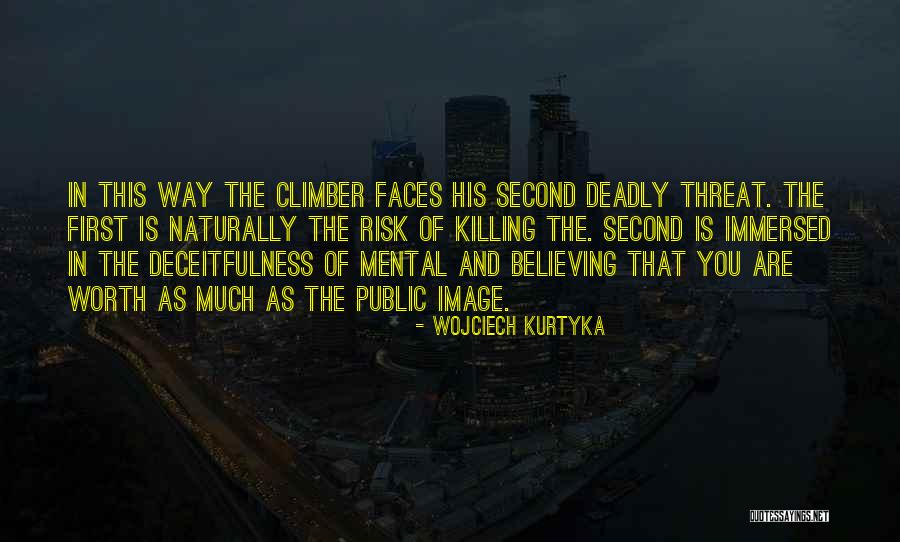 In this way the climber faces his second deadly threat. The first is naturally the risk of killing the. Second is immersed in the deceitfulness of mental and believing that you are worth as much as the public image. — Wojciech Kurtyka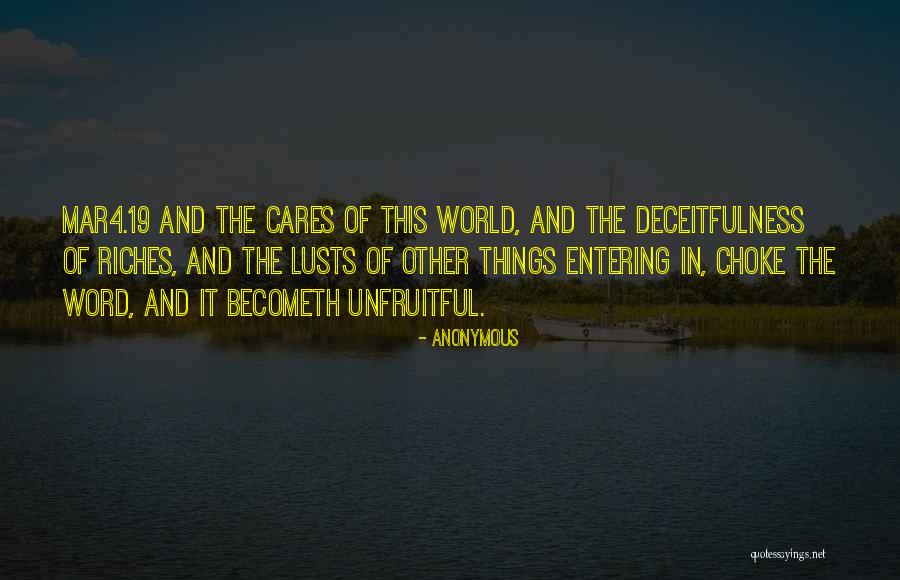 MAR4.19 And the cares of this world, and the deceitfulness of riches, and the lusts of other things entering in, choke the word, and it becometh unfruitful. — Anonymous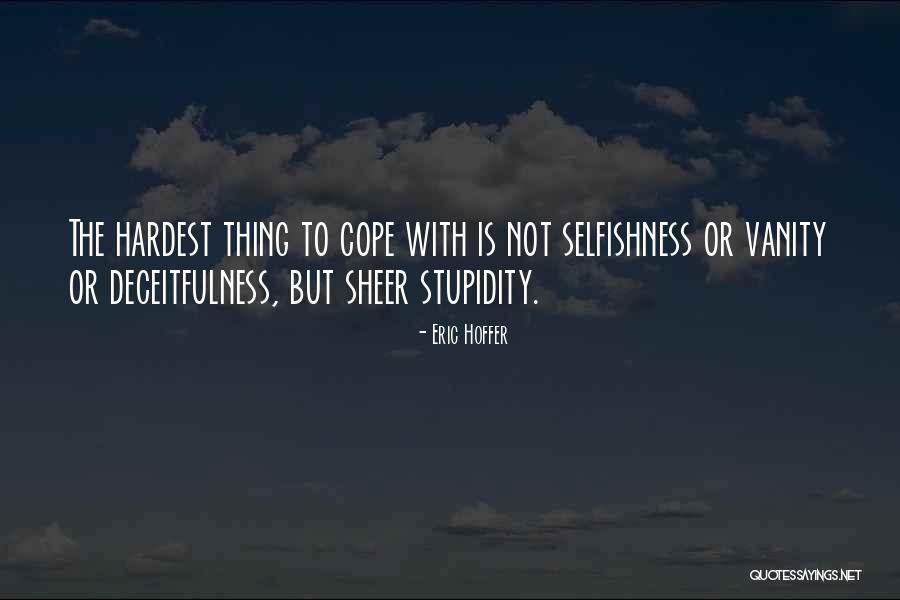 The hardest thing to cope with is not selfishness or vanity or deceitfulness, but sheer stupidity. — Eric Hoffer
I believe that you are sincere and good at heart. If you do not attain happiness, always remember that you are on the right road, and try not to leave it. Above all, avoid falsehood, every kind of falsehood, especially falseness to yourself. Watch over your own deceitfulness and look into it every hour, every minute. Avoid being scornful, both to others and to yourself. What seems to you bad within you will grow purer from the very fact of your observing it in yourself. Avoid fear, too, though fear is only the consequence of every sort of falsehood. Never be frightened at your own faint-heartedness in attaining love. — Fyodor Dostoyevsky
Macavity, Macavity, there's no one like Macavity, there never was a cat of such deceitfulness and sauvity. — T. S. Eliot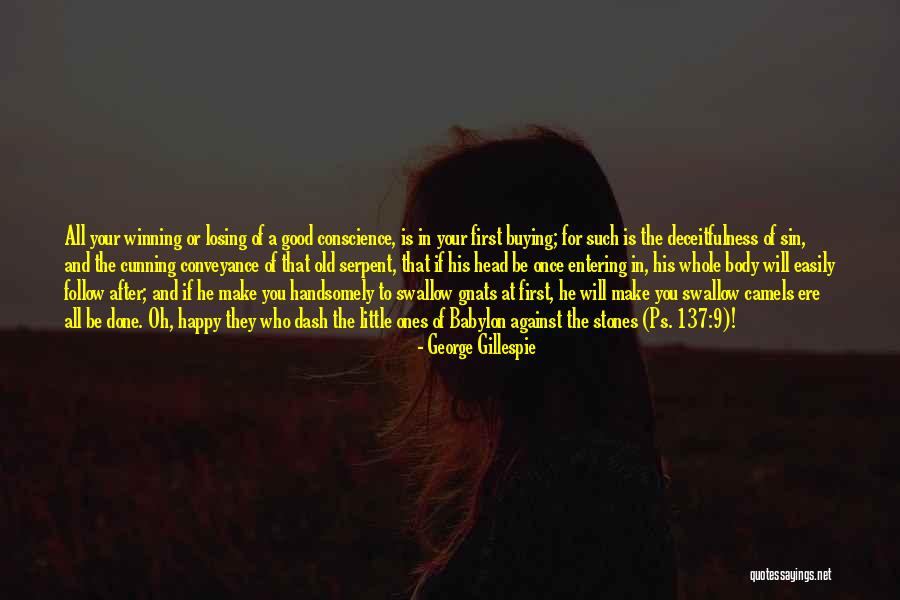 All your winning or losing of a good conscience, is in your first buying; for such is the deceitfulness of sin, and the cunning conveyance of that old serpent, that if his head be once entering in, his whole body will easily follow after; and if he make you handsomely to swallow gnats at first, he will make you swallow camels ere all be done. Oh, happy they who dash the little ones of Babylon against the stones (Ps. 137:9)! — George Gillespie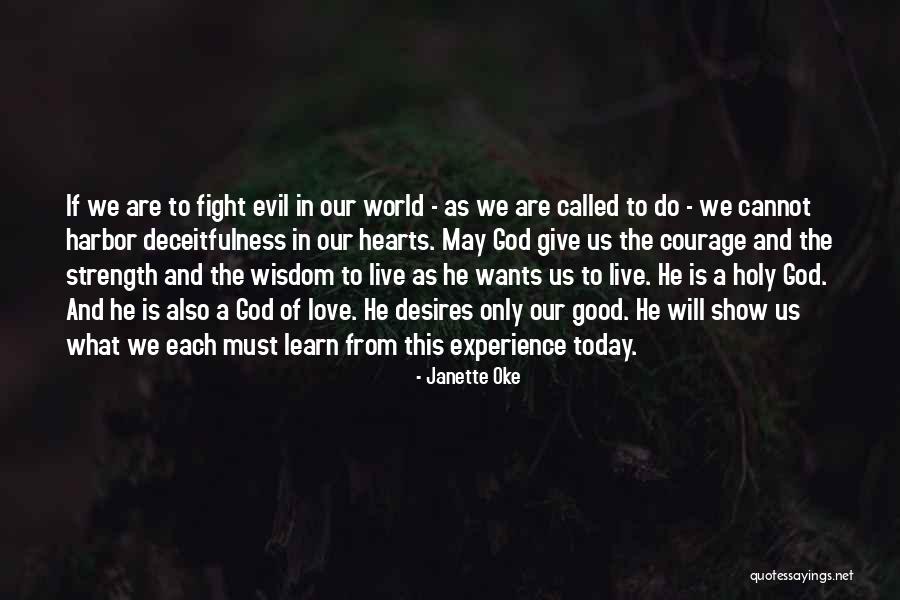 If we are to fight evil in our world - as we are called to do - we cannot harbor deceitfulness in our hearts. May God give us the courage and the strength and the wisdom to live as he wants us to live. He is a holy God. And he is also a God of love. He desires only our good. He will show us what we each must learn from this experience today. — Janette Oke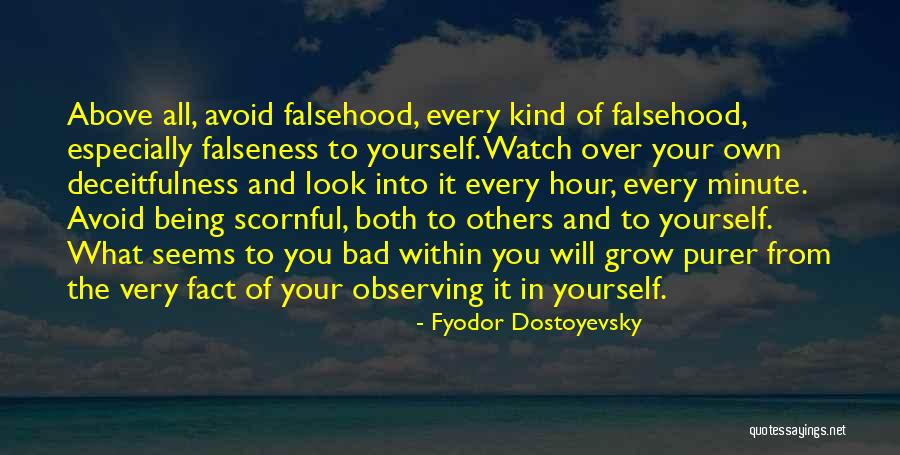 Above all, avoid falsehood, every kind of falsehood, especially falseness to yourself. Watch over your own deceitfulness and look into it every hour, every minute. Avoid being scornful, both to others and to yourself. What seems to you bad within you will grow purer from the very fact of your observing it in yourself. — Fyodor Dostoyevsky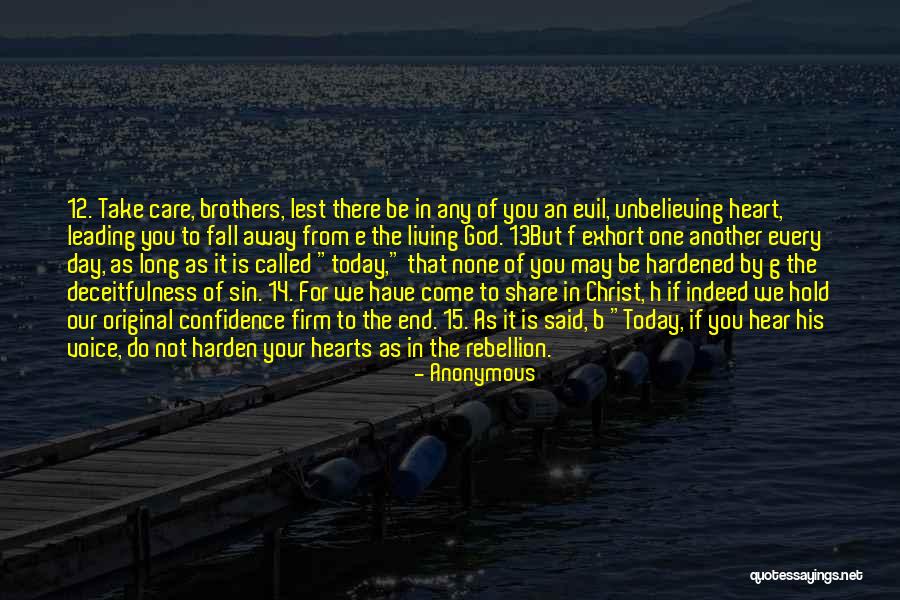 12. Take care, brothers, lest there be in any of you an evil, unbelieving heart, leading you to fall away from e the living God. 13But f exhort one another every day, as long as it is called "today," that none of you may be hardened by g the deceitfulness of sin. 14. For we have come to share in Christ, h if indeed we hold our original confidence firm to the end. 15. As it is said, b "Today, if you hear his voice, do not harden your hearts as in the rebellion. — Anonymous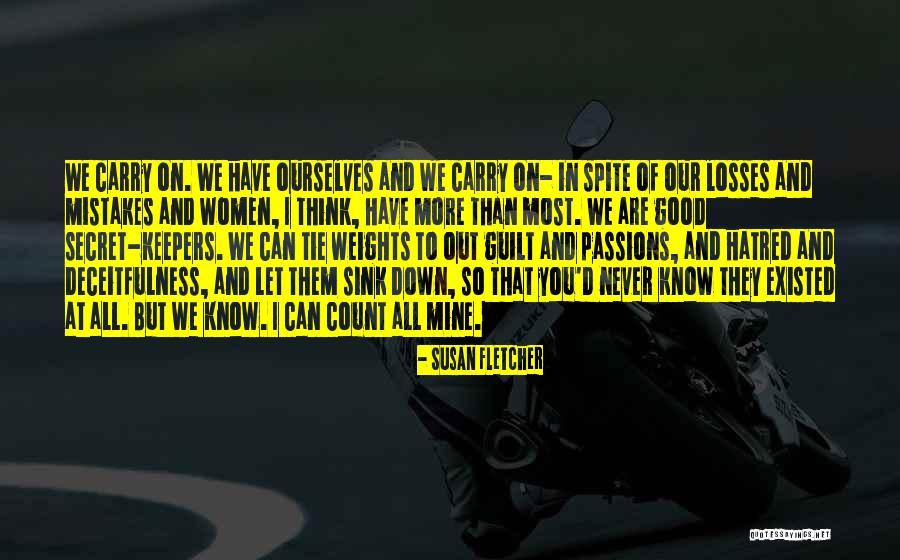 We carry on. We have ourselves and we carry on- in spite of our losses and mistakes and women, I think, have more than most. We are good secret-keepers. We can tie weights to out guilt and passions, and hatred and deceitfulness, and let them sink down, so that you'd never know they existed at all. But we know. I can count all mine. — Susan Fletcher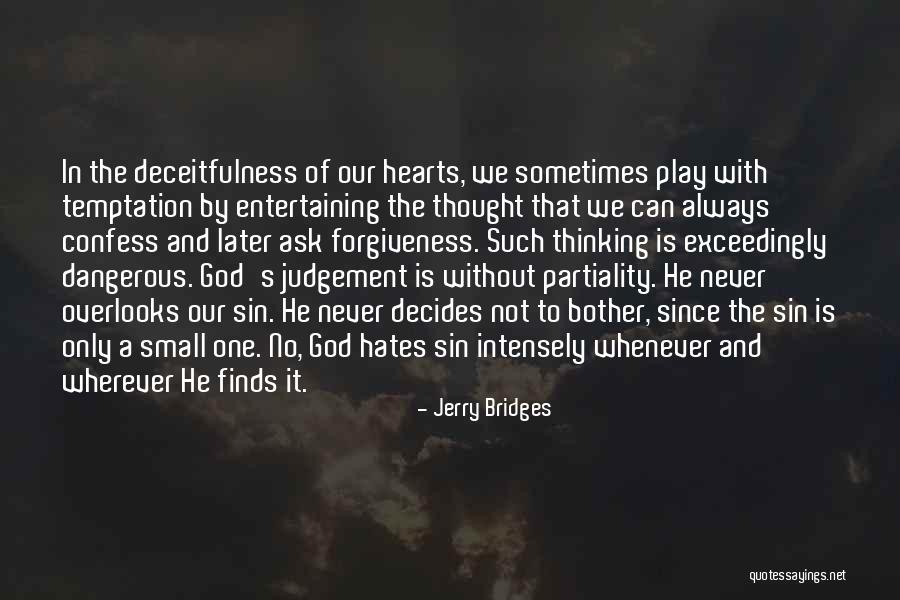 In the deceitfulness of our hearts, we sometimes play with temptation by entertaining the thought that we can always confess and later ask forgiveness. Such thinking is exceedingly dangerous. God's judgement is without partiality. He never overlooks our sin. He never decides not to bother, since the sin is only a small one. No, God hates sin intensely whenever and wherever He finds it. — Jerry Bridges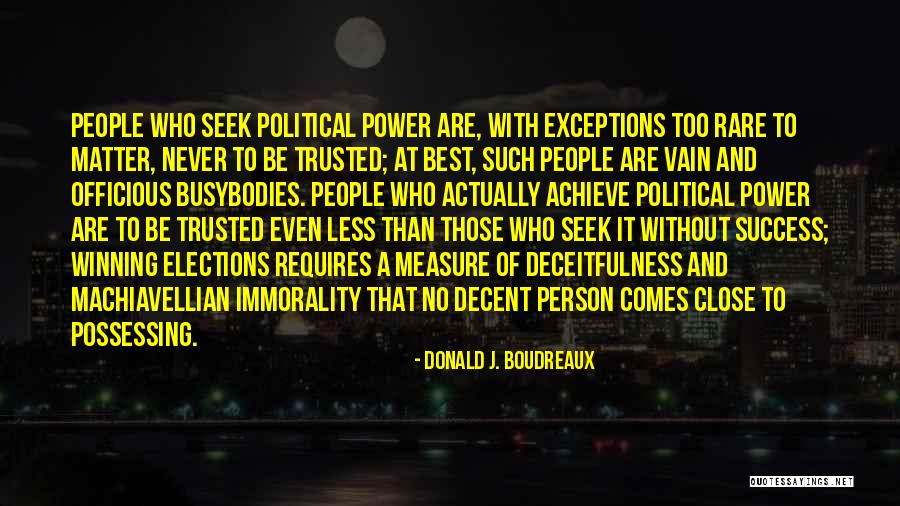 People who seek political power are, with exceptions too rare to matter, never to be trusted; at best, such people are vain and officious busybodies. People who actually achieve political power are to be trusted even less than those who seek it without success; winning elections requires a measure of deceitfulness and Machiavellian immorality that no decent person comes close to possessing. — Donald J. Boudreaux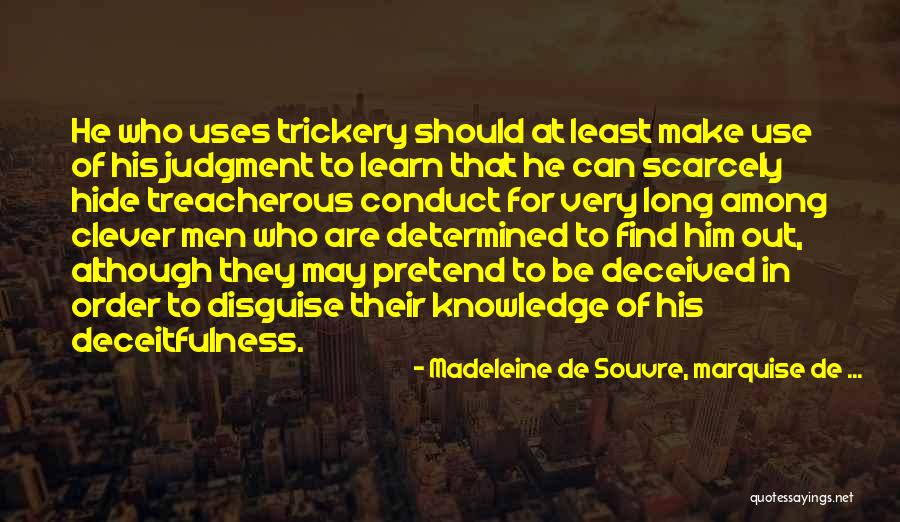 He who uses trickery should at least make use of his judgment to learn that he can scarcely hide treacherous conduct for very long among clever men who are determined to find him out, although they may pretend to be deceived in order to disguise their knowledge of his deceitfulness. — Madeleine De Souvre, Marquise De ...