Quotes & Sayings About Correcting Mistakes
Enjoy reading and share 17 famous quotes about Correcting Mistakes with everyone.
Top Correcting Mistakes Quotes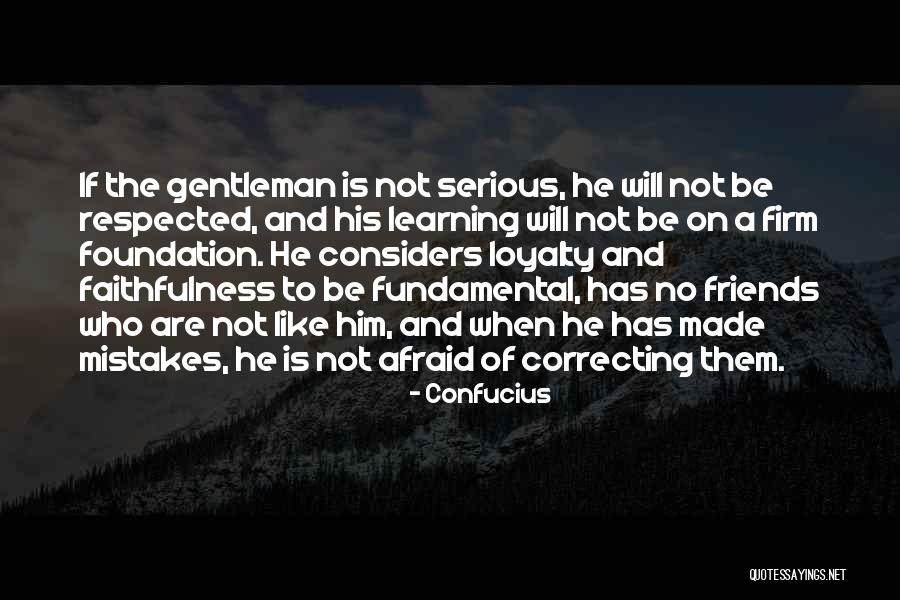 If the gentleman is not serious, he will not be respected, and his learning will not be on a firm foundation. He considers loyalty and faithfulness to be fundamental, has no friends who are not like him, and when he has made mistakes, he is not afraid of correcting them. — Confucius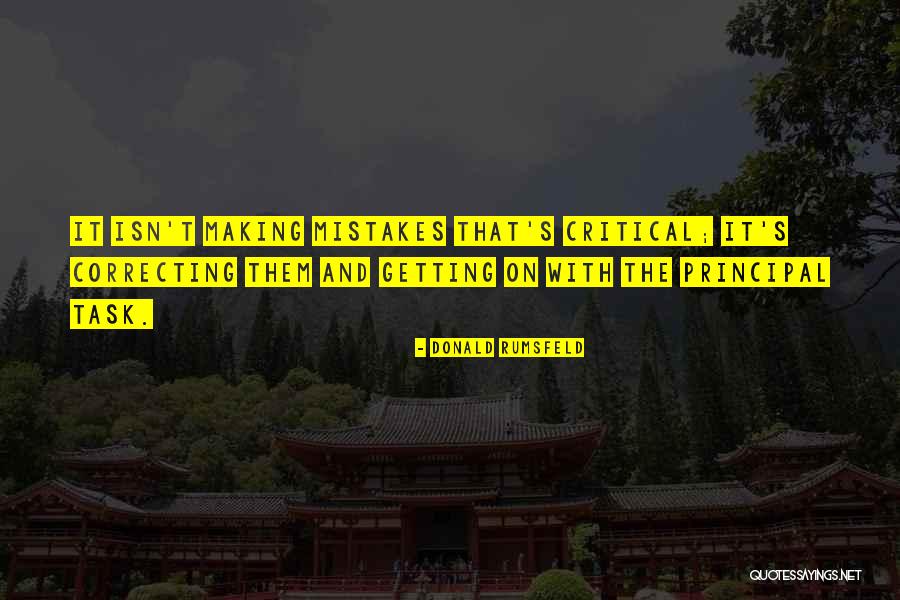 It isn't making mistakes that's critical; it's correcting them and getting on with the principal task. — Donald Rumsfeld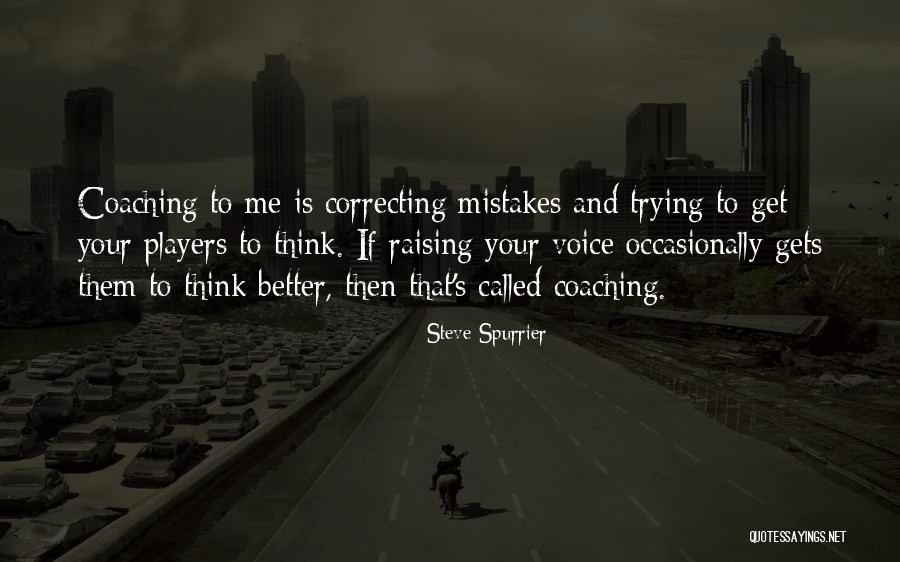 Coaching to me is correcting mistakes and trying to get your players to think. If raising your voice occasionally gets them to think better, then that's called coaching. — Steve Spurrier
You learn by trying, making mistakes, correcting and trying again and again until your reach the desired goal, which is rarely without effort, but is rather a reward for hard work. — Dante Alighieri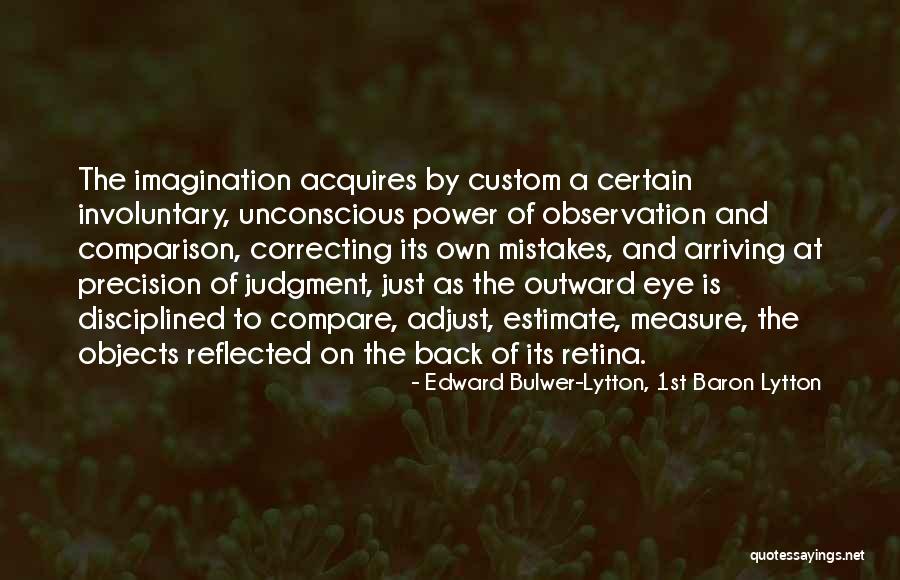 The imagination acquires by custom a certain involuntary, unconscious power of observation and comparison, correcting its own mistakes, and arriving at precision of judgment, just as the outward eye is disciplined to compare, adjust, estimate, measure, the objects reflected on the back of its retina. — Edward Bulwer-Lytton, 1st Baron Lytton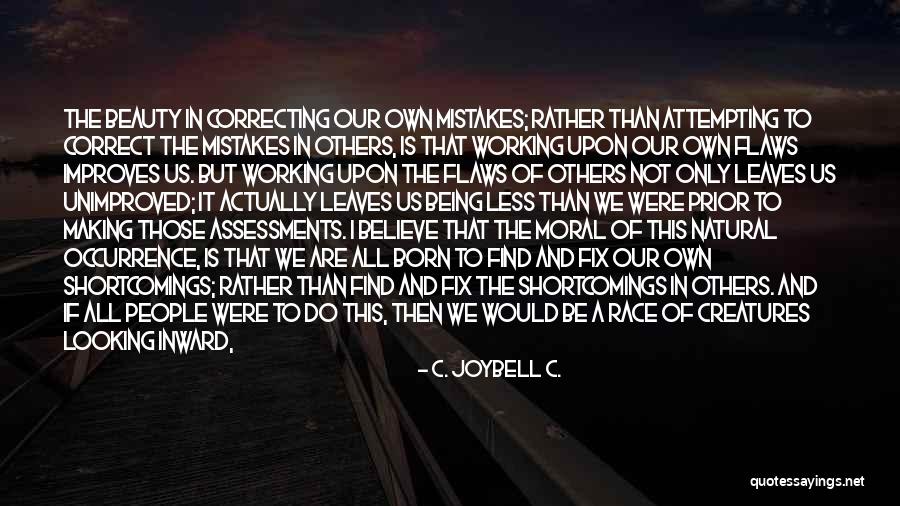 The beauty in correcting our own mistakes; rather than attempting to correct the mistakes in others, is that working upon our own flaws improves us. But working upon the flaws of others not only leaves us unimproved; it actually leaves us being less than we were prior to making those assessments. I believe that the moral of this natural occurrence, is that we are all born to find and fix our own shortcomings; rather than find and fix the shortcomings in others. And if all people were to do this, then we would be a race of creatures looking inward, in order to bring out something better. Now think of what a beautiful race that would be. — C. JoyBell C.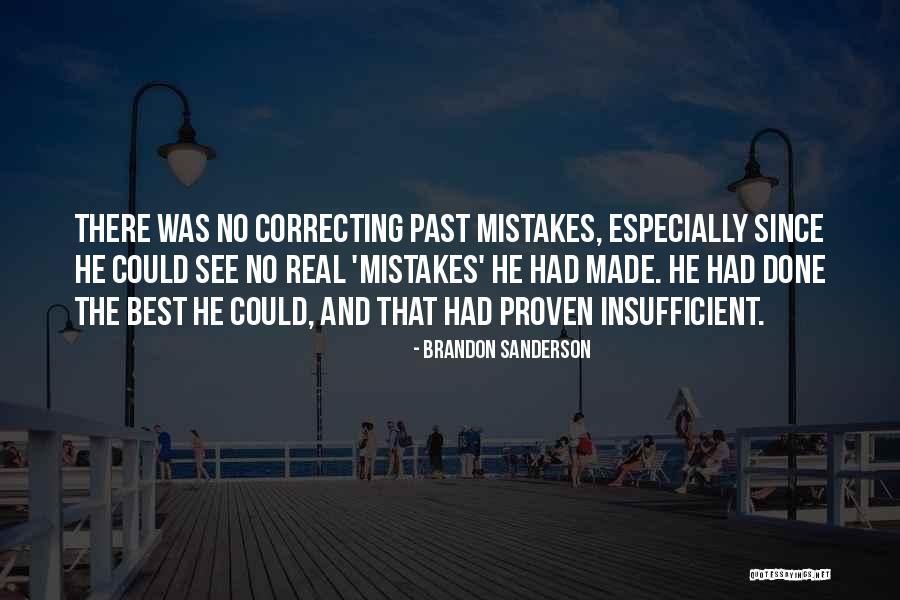 There was no correcting past mistakes, especially since he could see no real 'mistakes' he had made. He had done the best he could, and that had proven insufficient. — Brandon Sanderson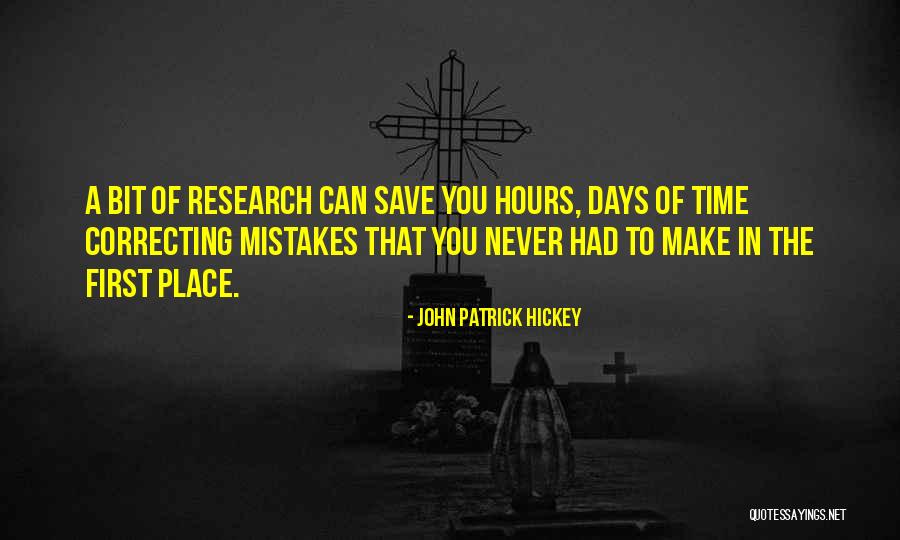 A bit of research can save you hours, days of time correcting mistakes that you never had to make in the first place. — John Patrick Hickey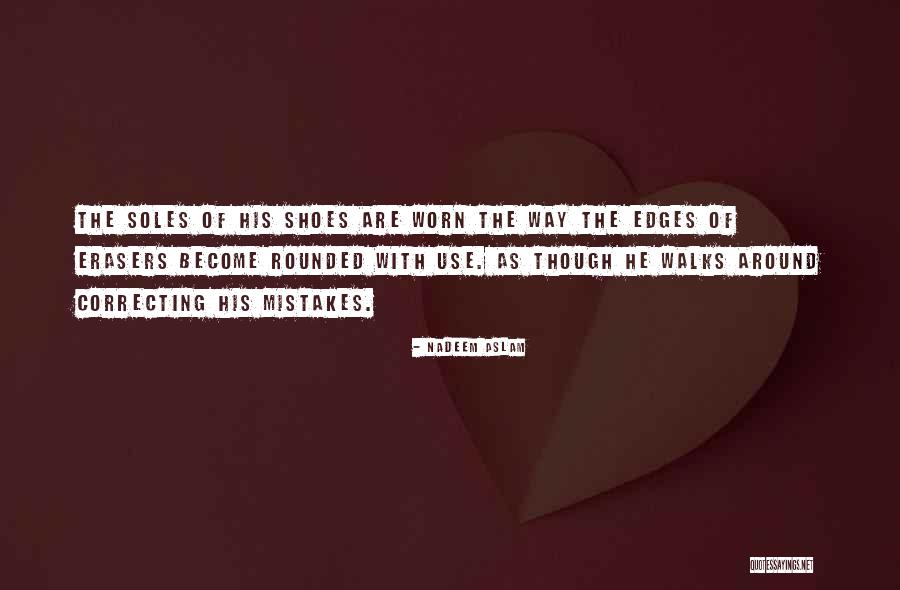 The soles of his shoes are worn the way the edges of erasers become rounded with use. As though he walks around correcting his mistakes. — Nadeem Aslam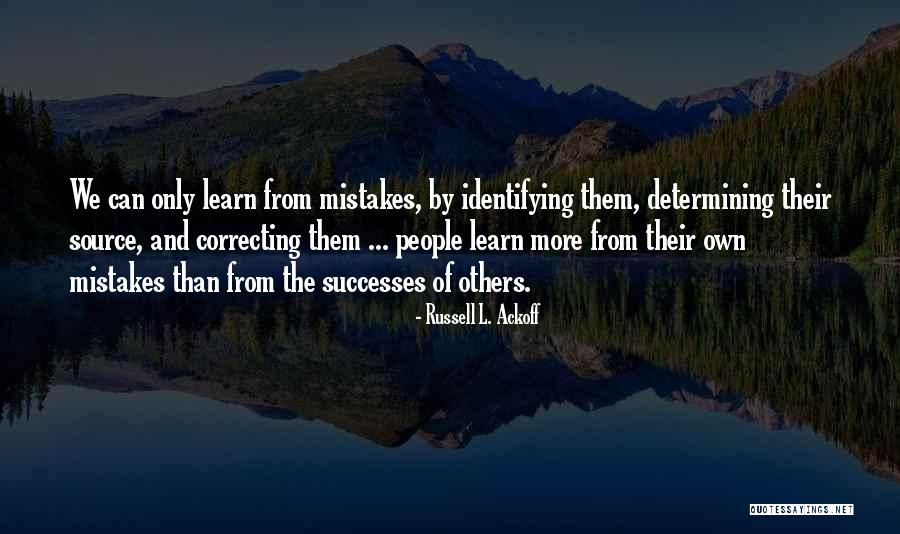 We can only learn from mistakes, by identifying them, determining their source, and correcting them ... people learn more from their own mistakes than from the successes of others. — Russell L. Ackoff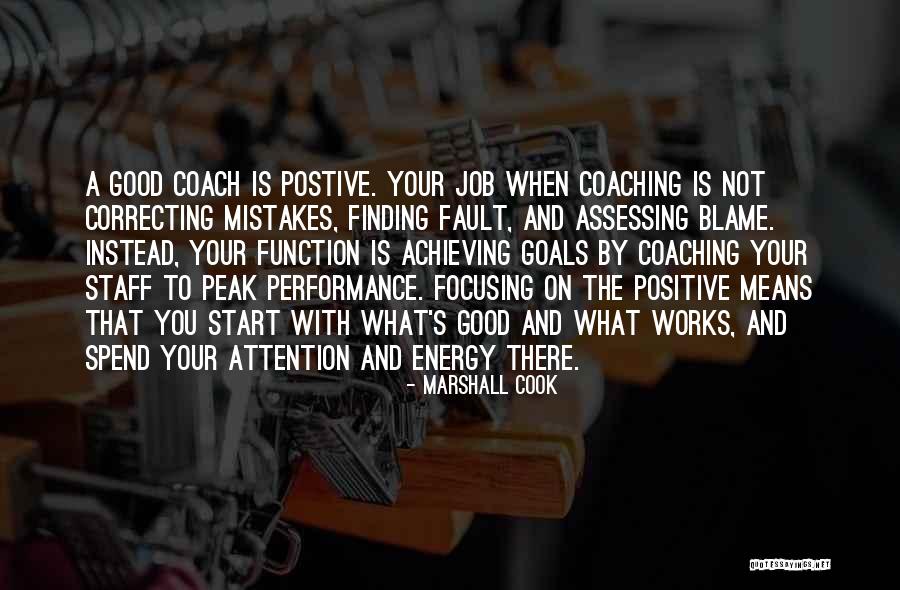 A good coach is postive. Your job when coaching is not correcting mistakes, finding fault, and assessing blame. Instead, your function is achieving goals by coaching your staff to peak performance. Focusing on the positive means that you start with what's good and what works, and spend your attention and energy there. — Marshall Cook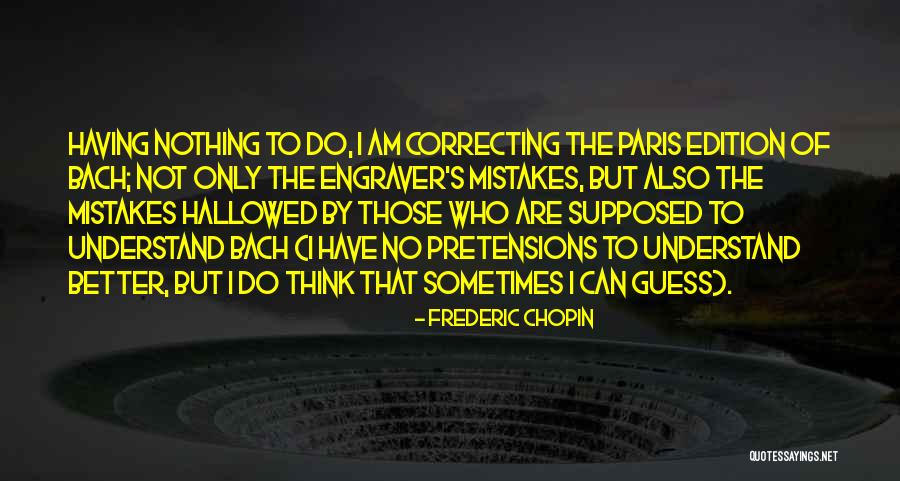 Having nothing to do, I am correcting the Paris edition of Bach; not only the engraver's mistakes, but also the mistakes hallowed by those who are supposed to understand Bach (I have no pretensions to understand better, but I do think that sometimes I can guess). — Frederic Chopin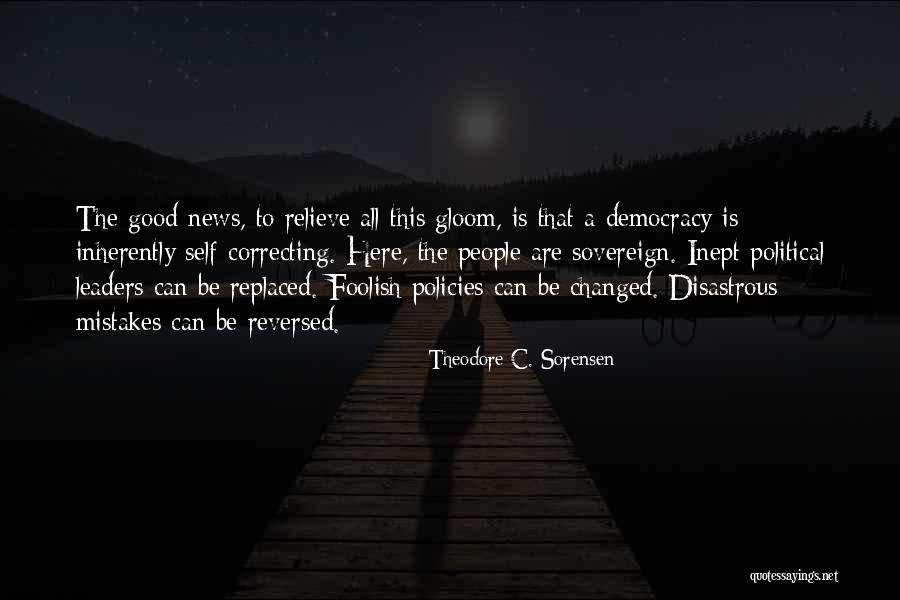 The good news, to relieve all this gloom, is that a democracy is inherently self-correcting. Here, the people are sovereign. Inept political leaders can be replaced. Foolish policies can be changed. Disastrous mistakes can be reversed. — Theodore C. Sorensen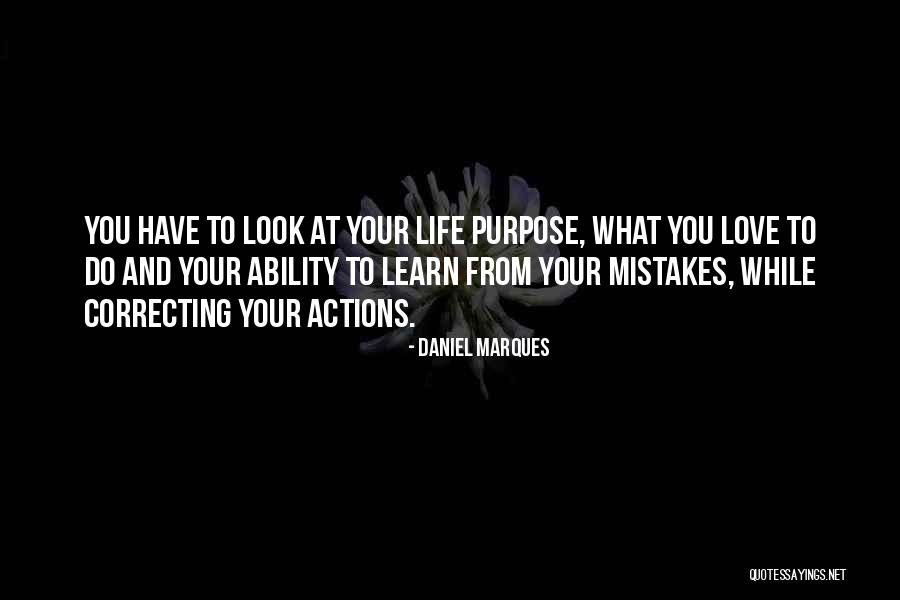 You have to look at your life purpose, what you love to do and your ability to learn from your mistakes, while correcting your actions. — Daniel Marques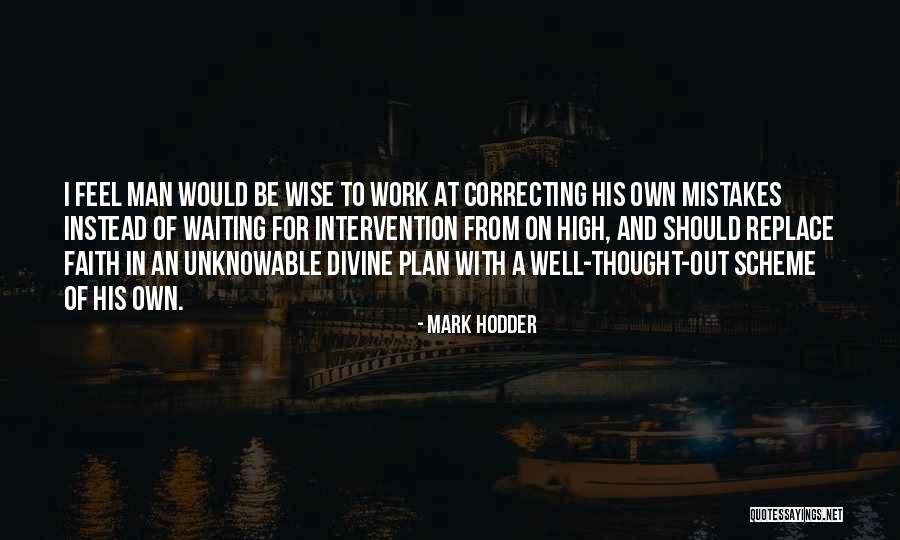 I feel Man would be wise to work at correcting his own mistakes instead of waiting for intervention from on high, and should replace faith in an unknowable divine plan with a well-thought-out scheme of his own. — Mark Hodder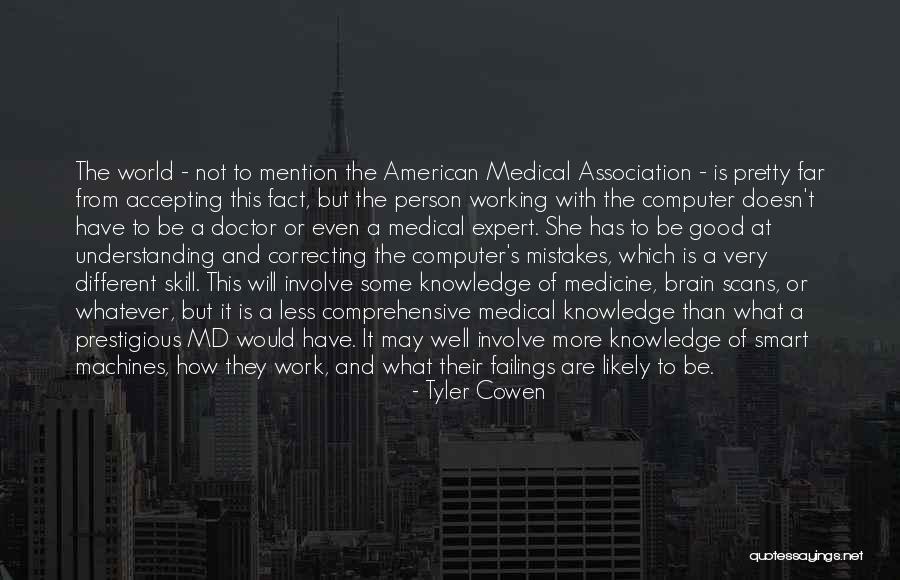 The world - not to mention the American Medical Association - is pretty far from accepting this fact, but the person working with the computer doesn't have to be a doctor or even a medical expert. She has to be good at understanding and correcting the computer's mistakes, which is a very different skill. This will involve some knowledge of medicine, brain scans, or whatever, but it is a less comprehensive medical knowledge than what a prestigious MD would have. It may well involve more knowledge of smart machines, how they work, and what their failings are likely to be. — Tyler Cowen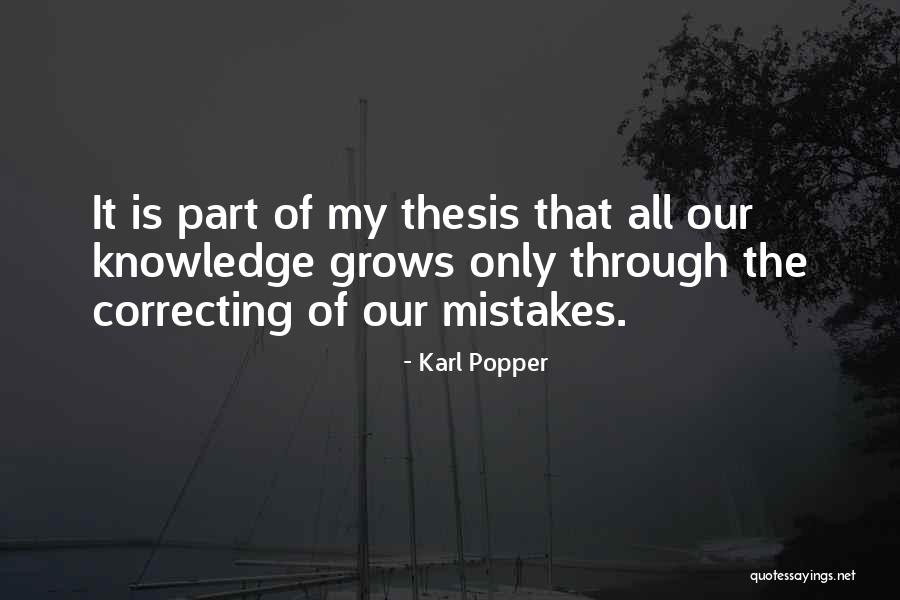 It is part of my thesis that all our knowledge grows only through the correcting of our mistakes. — Karl Popper