Quotes & Sayings About Celebrating Others
Enjoy reading and share 56 famous quotes about Celebrating Others with everyone.
Top Celebrating Others Quotes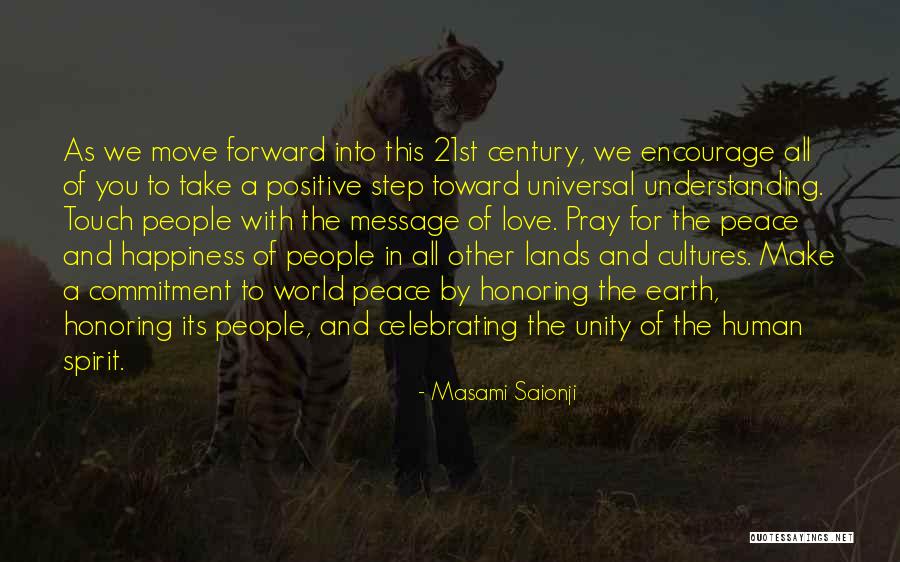 As we move forward into this 21st century, we encourage all of you to take a positive step toward universal understanding. Touch people with the message of love. Pray for the peace and happiness of people in all other lands and cultures. Make a commitment to world peace by honoring the earth, honoring its people, and celebrating the unity of the human spirit. — Masami Saionji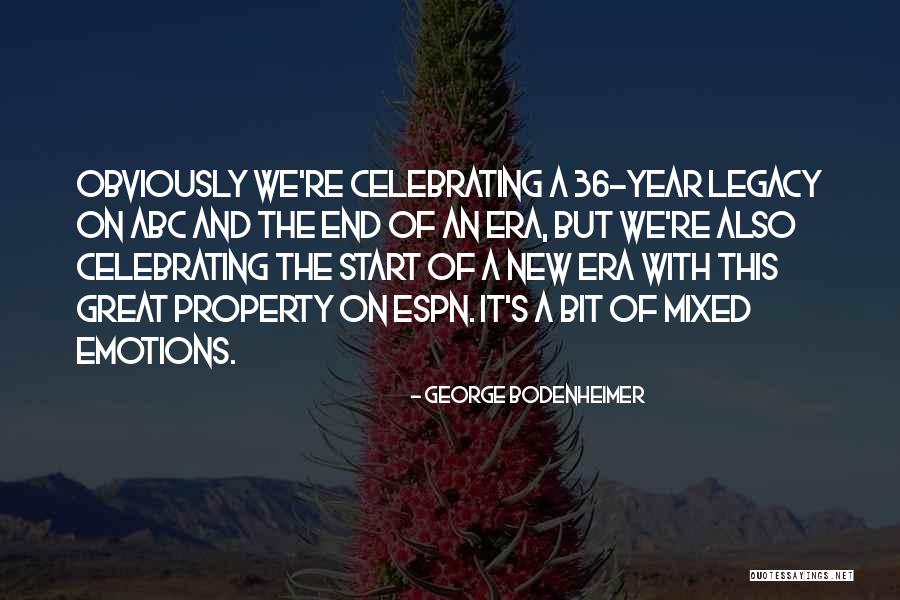 Obviously we're celebrating a 36-year legacy on ABC and the end of an era, but we're also celebrating the start of a new era with this great property on ESPN. It's a bit of mixed emotions. — George Bodenheimer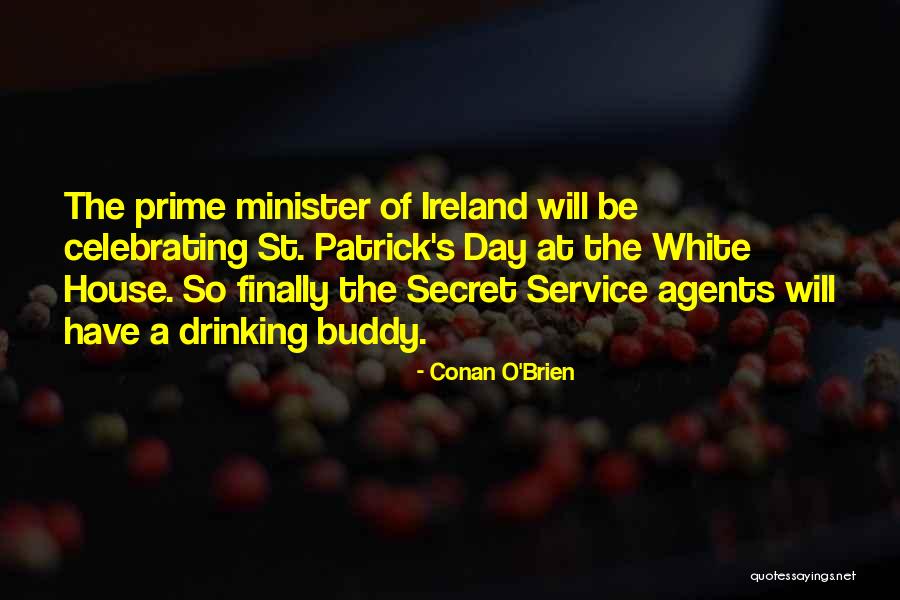 The prime minister of Ireland will be celebrating St. Patrick's Day at the White House. So finally the Secret Service agents will have a drinking buddy. — Conan O'Brien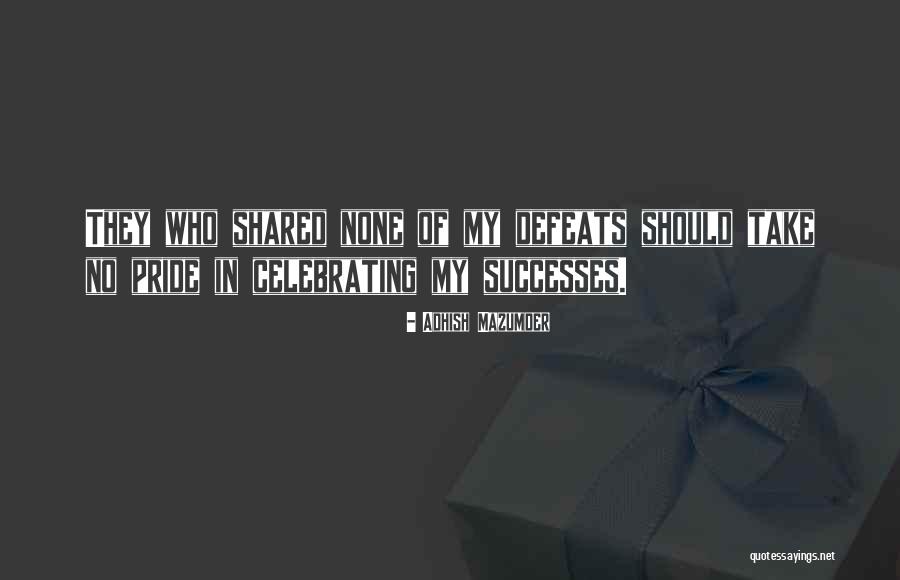 They who shared none of my defeats should take no pride in celebrating my successes. — Adhish Mazumder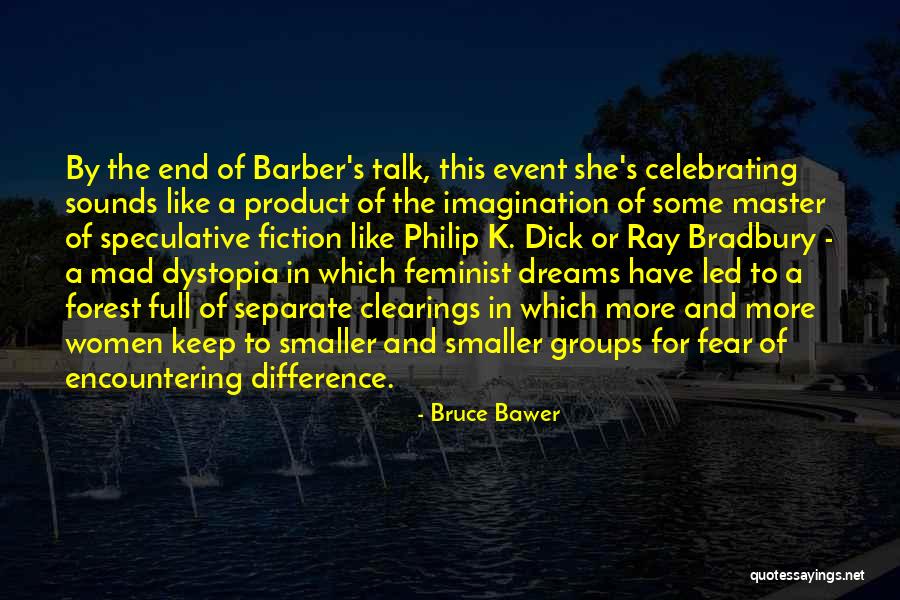 By the end of Barber's talk, this event she's celebrating sounds like a product of the imagination of some master of speculative fiction like Philip K. Dick or Ray Bradbury - a mad dystopia in which feminist dreams have led to a forest full of separate clearings in which more and more women keep to smaller and smaller groups for fear of encountering difference. — Bruce Bawer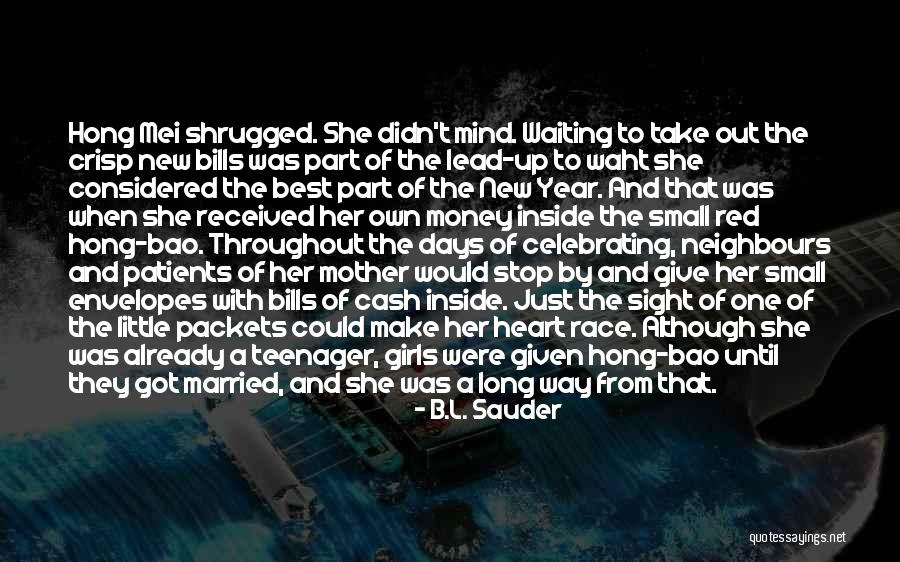 Hong Mei shrugged. She didn't mind. Waiting to take out the crisp new bills was part of the lead-up to waht she considered the best part of the New Year. And that was when she received her own money inside the small red hong-bao. Throughout the days of celebrating, neighbours and patients of her mother would stop by and give her small envelopes with bills of cash inside. Just the sight of one of the little packets could make her heart race. Although she was already a teenager, girls were given hong-bao until they got married, and she was a long way from that. — B.L. Sauder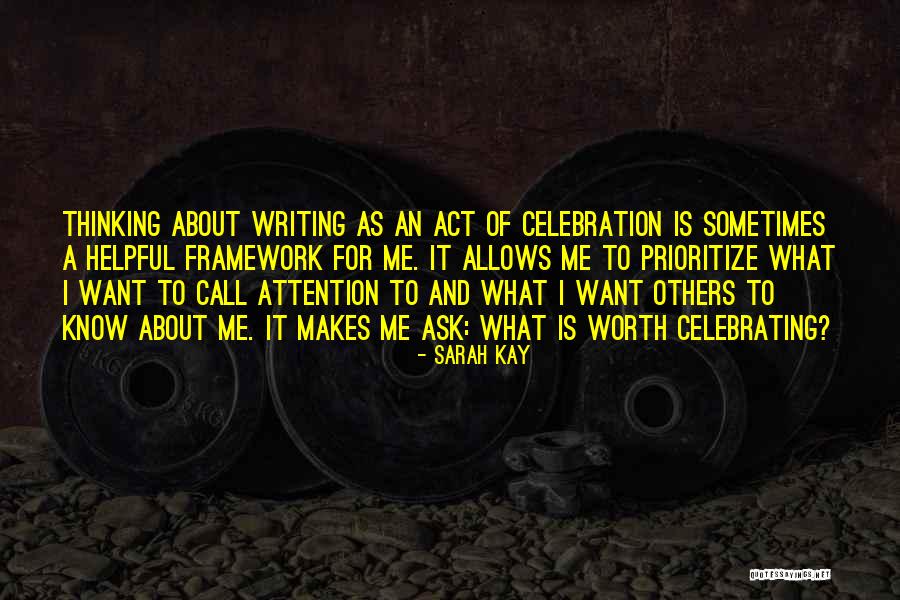 Thinking about writing as an act of celebration is sometimes a helpful framework for me. It allows me to prioritize what I want to call attention to and what I want others to know about me. It makes me ask: What is worth celebrating? — Sarah Kay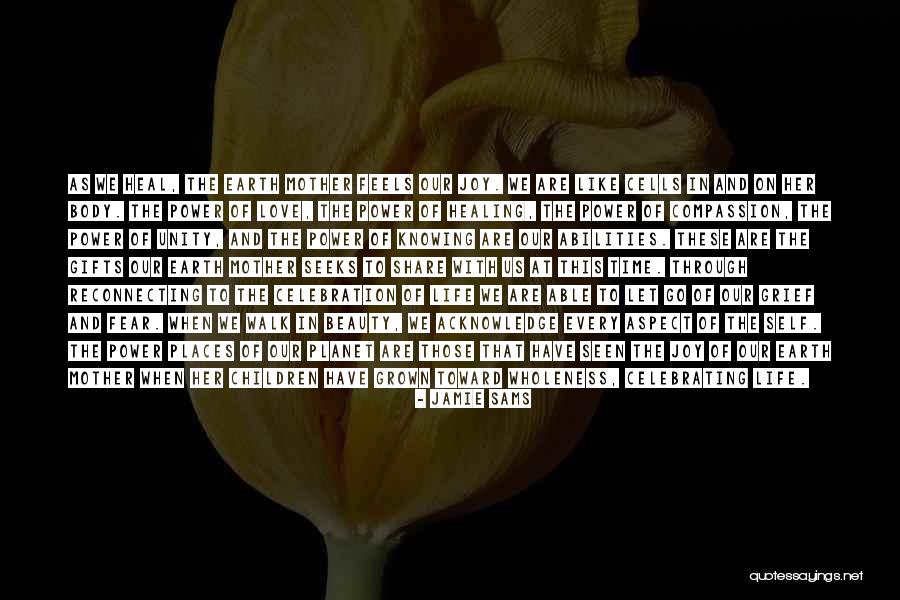 As we heal, the Earth Mother feels our joy. We are like cells in and on her body. The power of love, the power of healing, the power of compassion, the power of unity, and the power of knowing are our abilities. These are the gifts our Earth Mother seeks to share with us at this time. Through reconnecting to the celebration of life we are able to let go of our grief and fear. When we Walk in Beauty, we acknowledge every aspect of the Self. The Power Places of our planet are those that have seen the joy of our Earth Mother when her children have grown toward wholeness, celebrating life. — Jamie Sams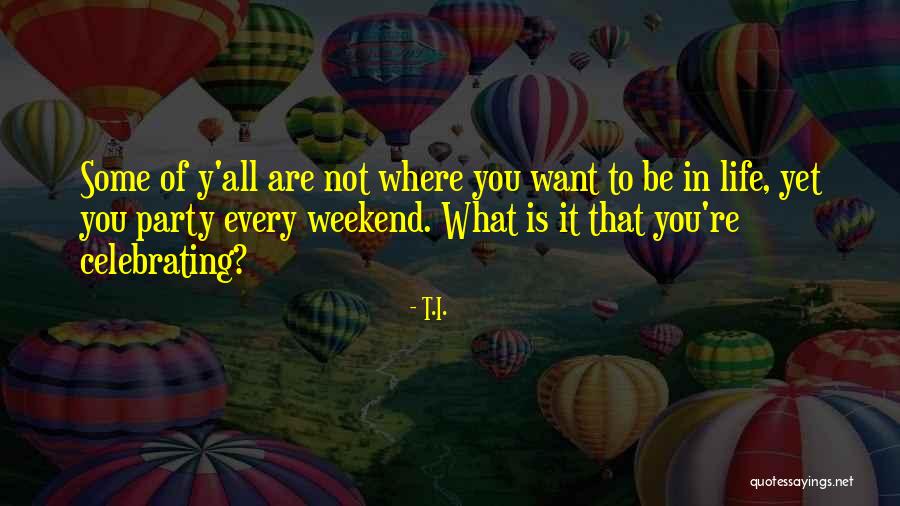 Some of y'all are not where you want to be in life, yet you party every weekend. What is it that you're celebrating? — T.I.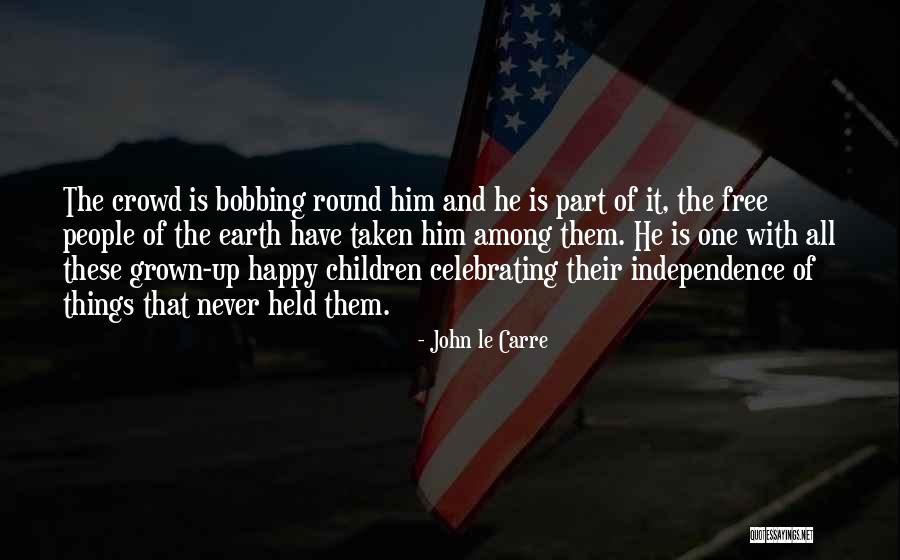 The crowd is bobbing round him and he is part of it, the free people of the earth have taken him among them. He is one with all these grown-up happy children celebrating their independence of things that never held them. — John Le Carre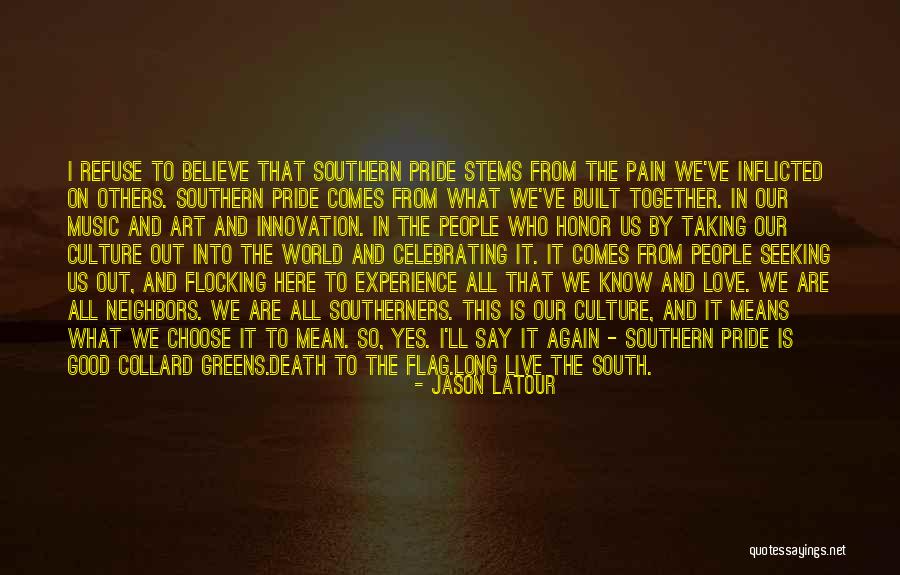 I refuse to believe that Southern pride stems from the pain we've inflicted on others. Southern pride comes from what we've built together. In our music and art and innovation.

In the people who honor us by taking our culture out into the world and celebrating it. It comes from people seeking us out, and flocking here to experience all that we know and love.

We are all neighbors. We are all Southerners. This is OUR culture, and it means what WE choose it to mean.

So, yes. I'll say it again - Southern Pride is good collard greens.

Death to the flag.

Long live the South. — Jason Latour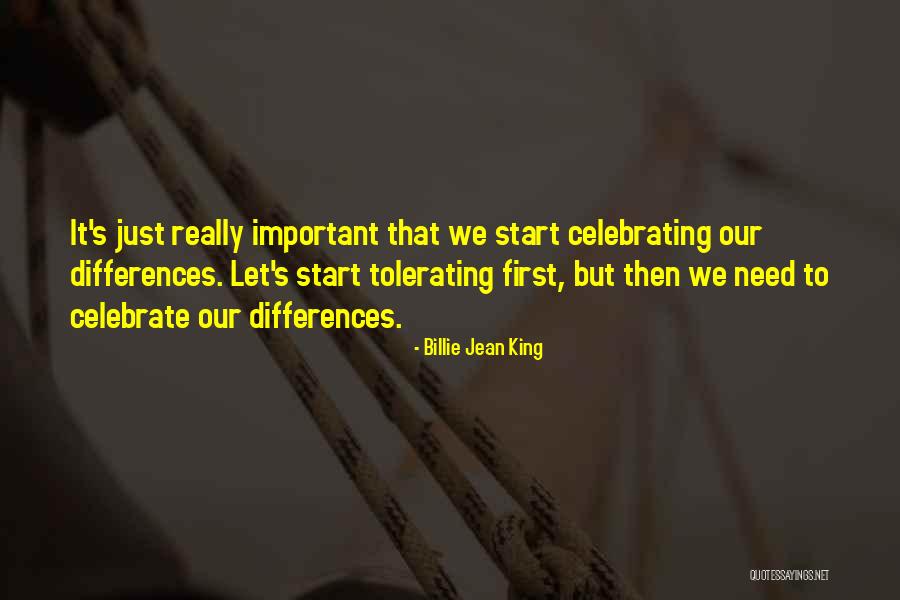 It's just really important that we start celebrating our differences. Let's start tolerating first, but then we need to celebrate our differences. — Billie Jean King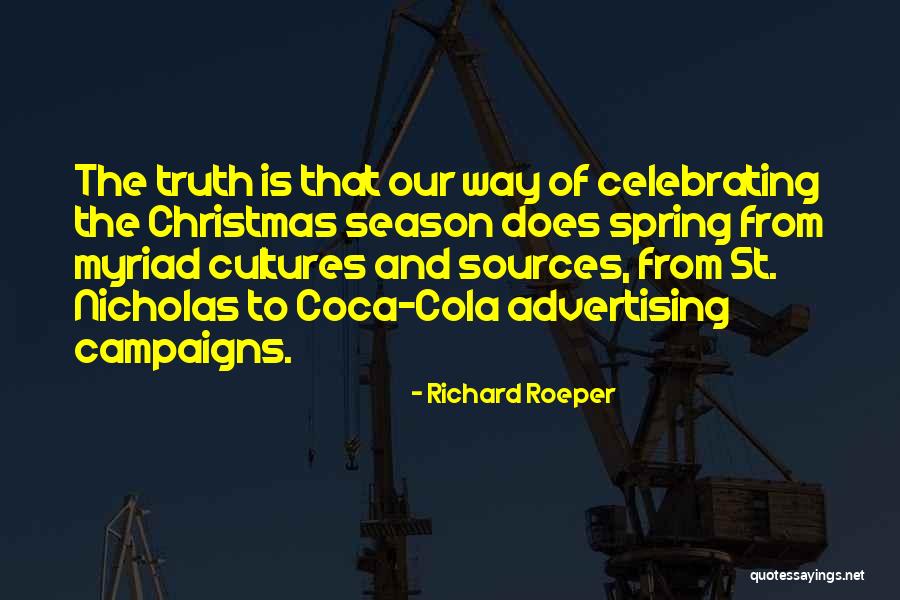 The truth is that our way of celebrating the Christmas season does spring from myriad cultures and sources, from St. Nicholas to Coca-Cola advertising campaigns. — Richard Roeper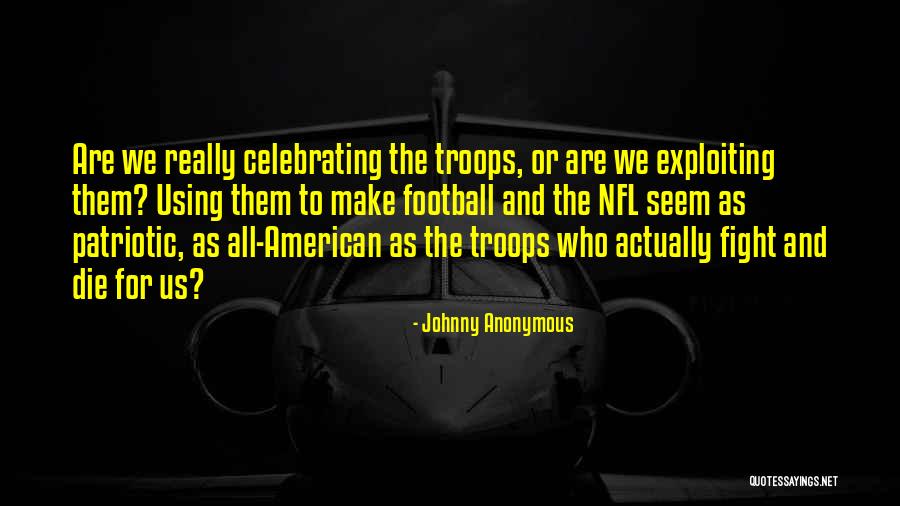 Are we really celebrating the troops, or are we exploiting them? Using them to make football and the NFL seem as patriotic, as all-American as the troops who actually fight and die for us? — Johnny Anonymous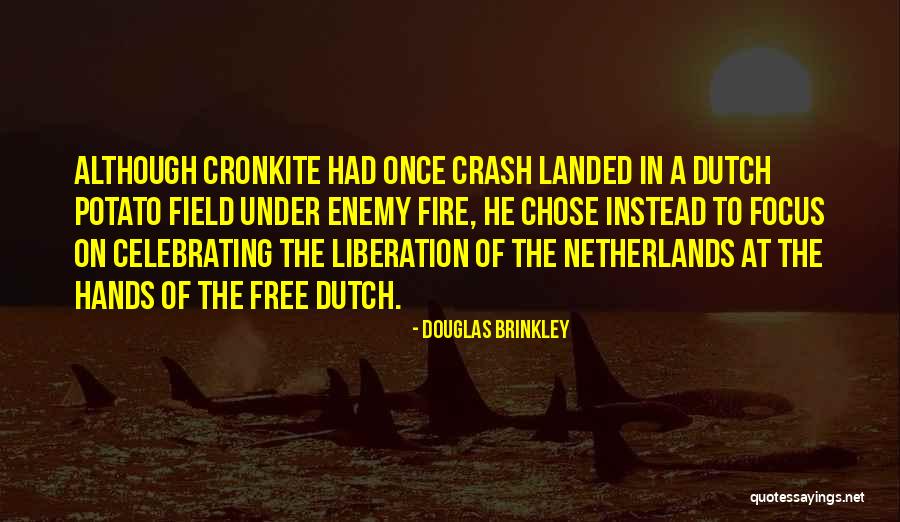 Although Cronkite had once crash landed in a Dutch potato field under enemy fire, he chose instead to focus on celebrating the liberation of the Netherlands at the hands of the Free Dutch. — Douglas Brinkley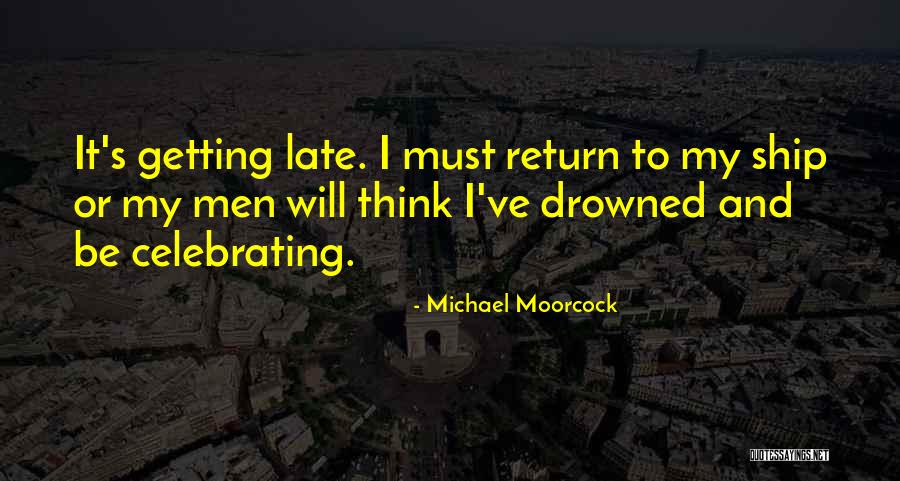 It's getting late. I must return to my ship or my men will think I've drowned and be celebrating. — Michael Moorcock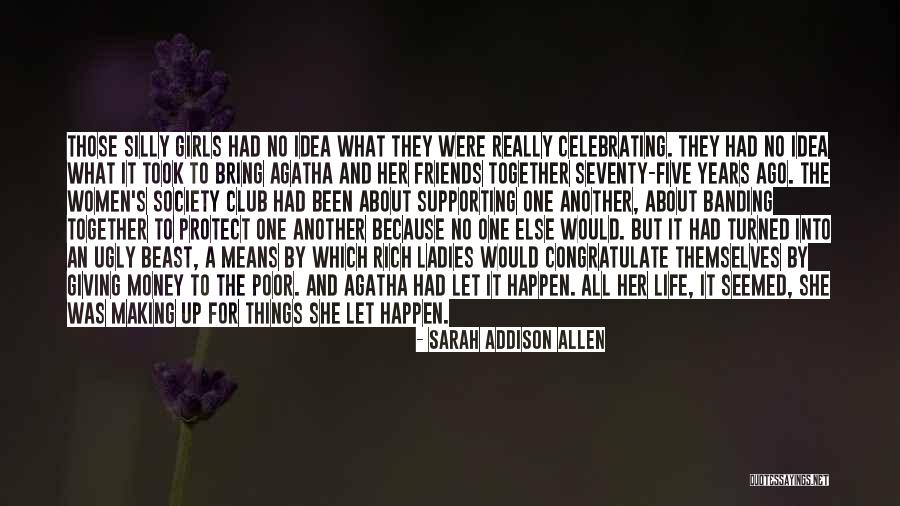 Those silly girls had no idea what they were really celebrating. They had no idea what it took to bring Agatha and her friends together seventy-five years ago. The Women's Society Club had been about supporting one another, about banding together to protect one another because no one else would. But it had turned into an ugly beast, a means by which rich ladies would congratulate themselves by giving money to the poor. And Agatha had let it happen. All her life, it seemed, she was making up for things she let happen. — Sarah Addison Allen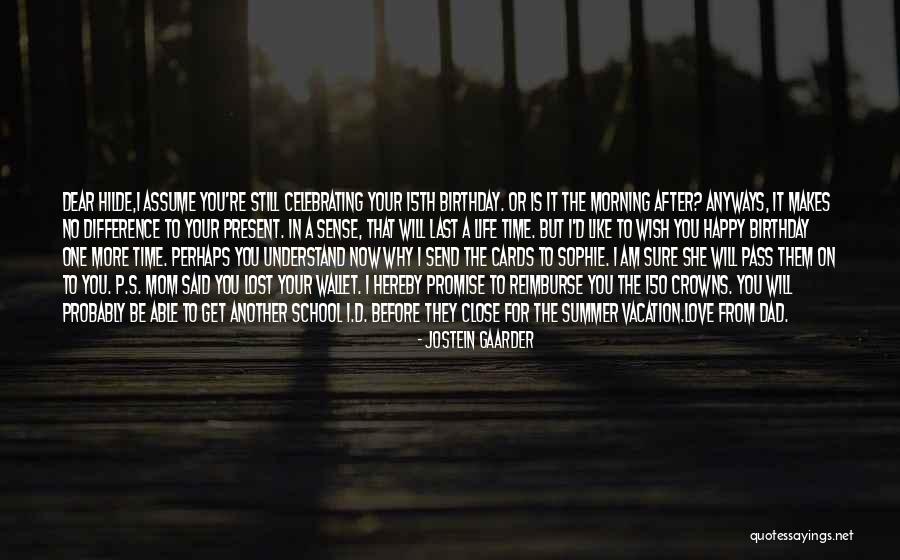 Dear Hilde,
I assume you're still celebrating your 15th birthday. Or is it the morning after? Anyways, it makes no difference to your present. In a sense, that will last a life time. But I'd like to wish you happy birthday one more time. Perhaps you understand now why I send the cards to Sophie. I am sure she will pass them on to you.
P.S. Mom said you lost your wallet. I hereby promise to reimburse you the 150 crowns. You will probably be able to get another school I.D. before they close for the summer vacation.
Love from Dad. — Jostein Gaarder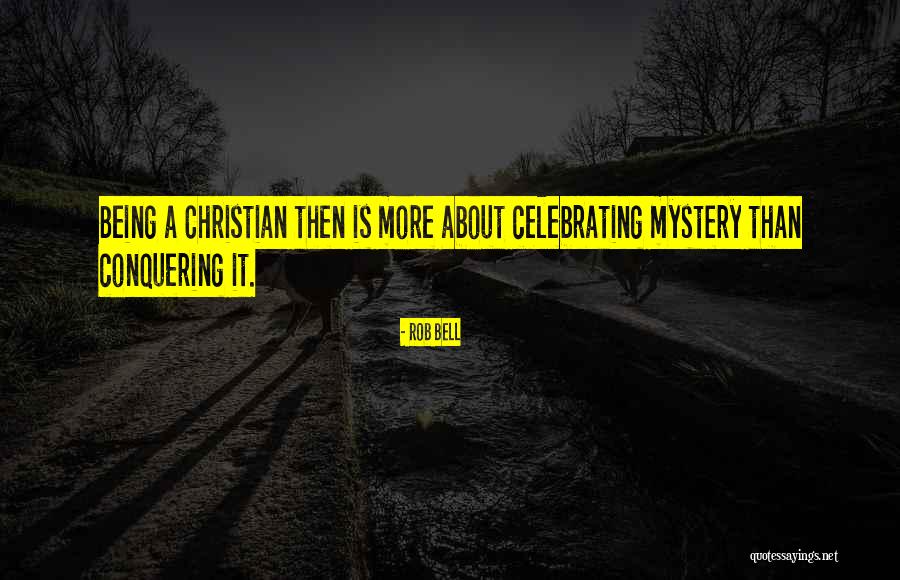 Being a Christian then is more about celebrating mystery than conquering it. — Rob Bell
Movies, as evidenced by a chorus of protesting and celebrating Americans, influence broader trends. — Anna Deavere Smith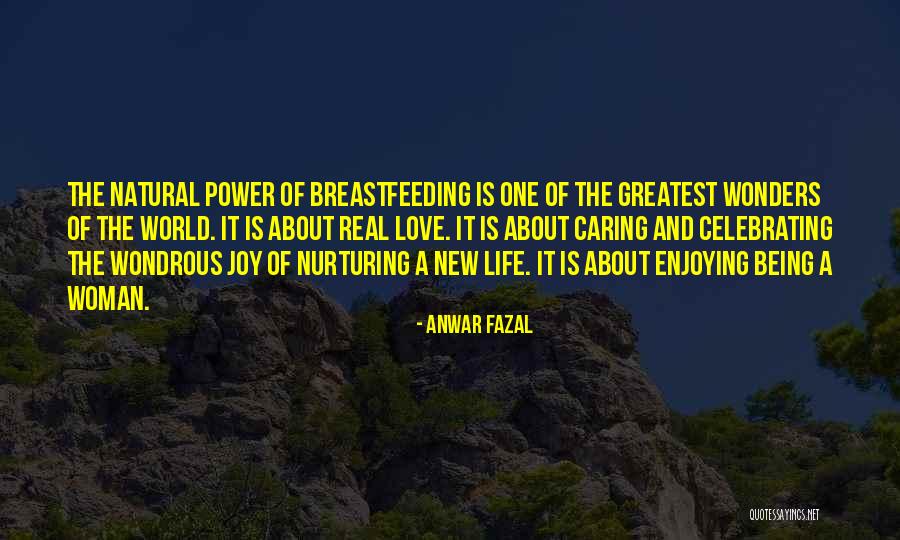 The natural power of breastfeeding is one of the greatest wonders of the world. It is about real love. It is about caring and celebrating the wondrous joy of nurturing a new life. It is about enjoying being a woman. — Anwar Fazal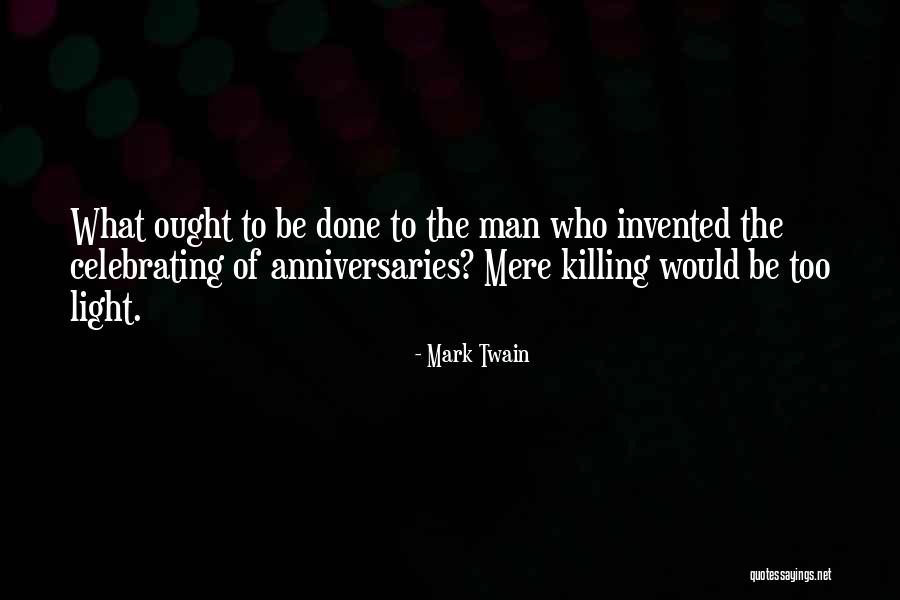 What ought to be done to the man who invented the celebrating of anniversaries? Mere killing would be too light. — Mark Twain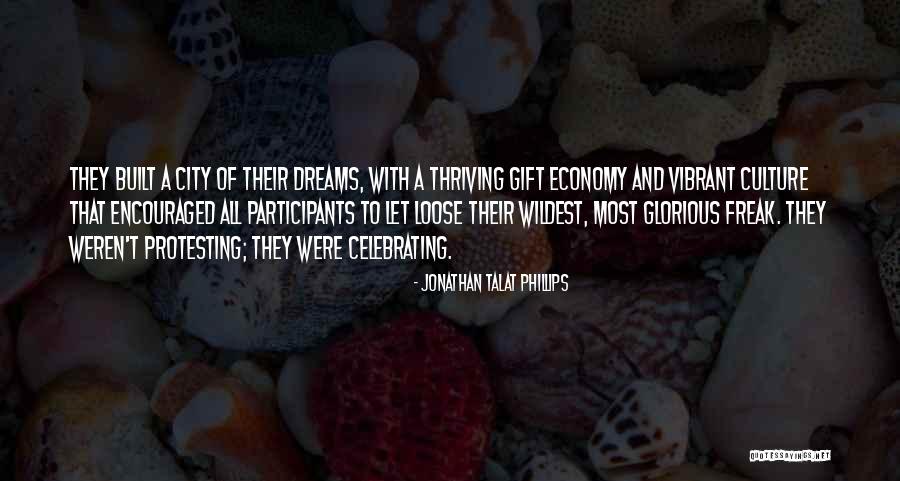 They built a city of their dreams, with a thriving gift economy and vibrant culture that encouraged all participants to let loose their wildest, most glorious freak. They weren't protesting; they were celebrating. — Jonathan Talat Phillips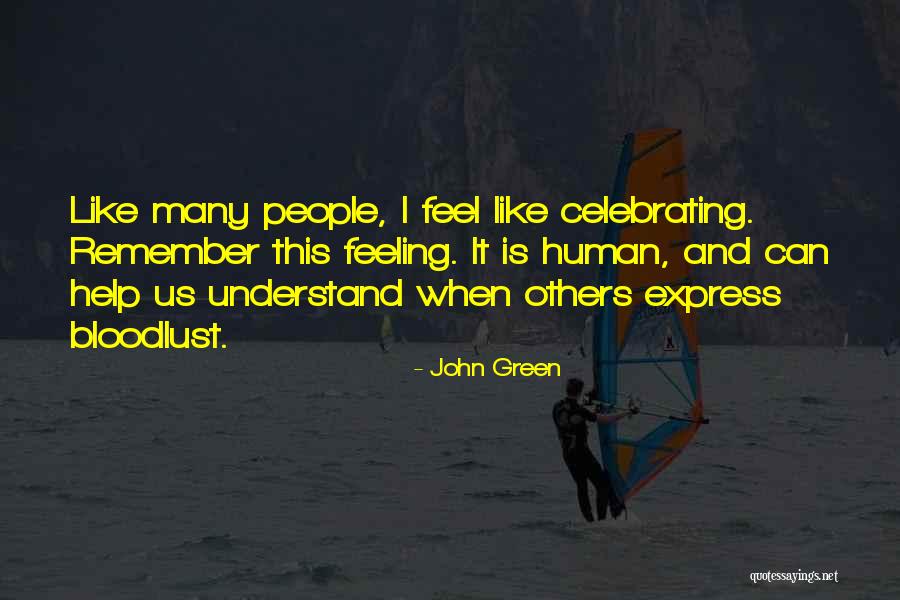 Like many people, I feel like celebrating. Remember this feeling. It is human, and can help us understand when others express bloodlust. — John Green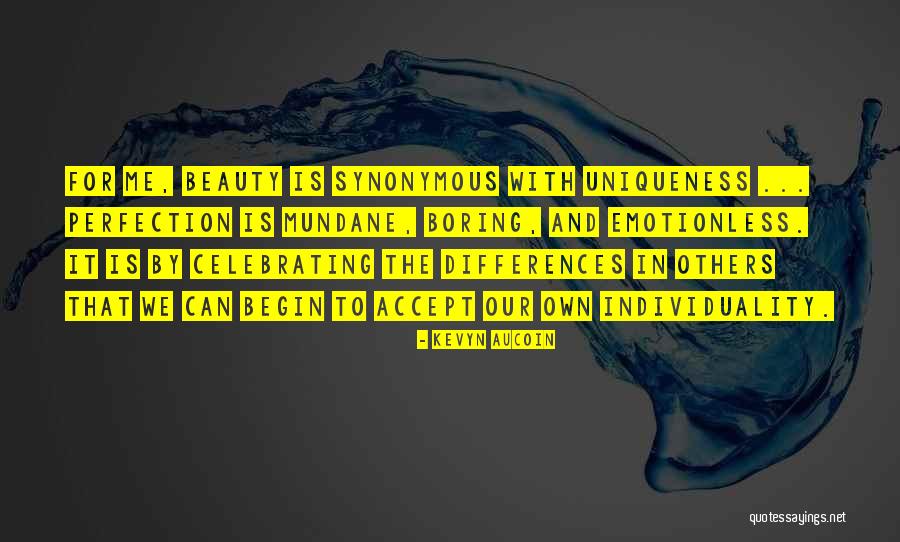 For me, beauty is synonymous with uniqueness ... perfection is mundane, boring, and emotionless. It is by celebrating the differences in others that we can begin to accept our own individuality. — Kevyn Aucoin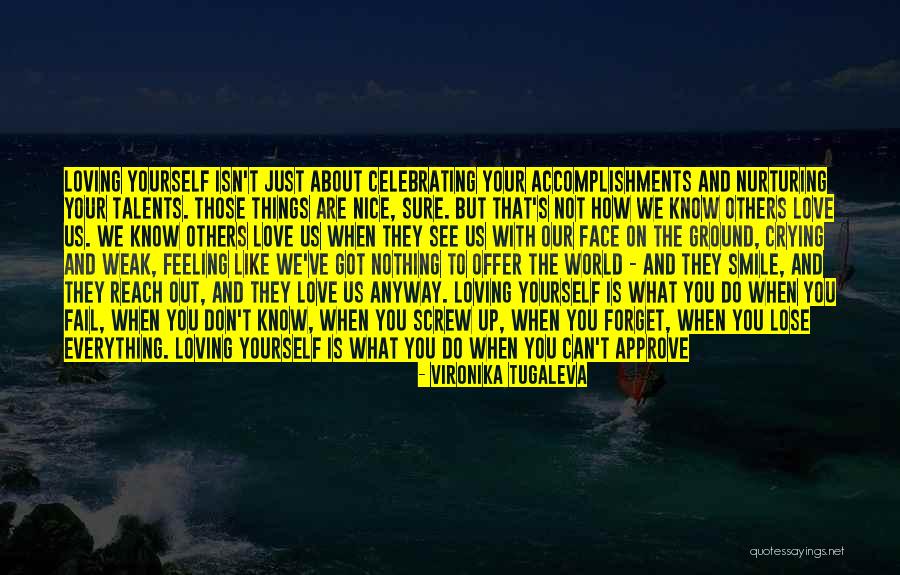 Loving yourself isn't just about celebrating your accomplishments and nurturing your talents. Those things are nice, sure. But that's not how we know others love us. We know others love us when they see us with our face on the ground, crying and weak, feeling like we've got nothing to offer the world - and they smile, and they reach out, and they love us anyway. Loving yourself is what you do when you fail, when you don't know, when you screw up, when you forget, when you lose everything. Loving yourself is what you do when you can't approve of what you've done. Loving yourself is what you do when you're not sure if it's going to get better. Loving yourself is what you must do in those moments when you can't like yourself. Real love is when you reach out for no good reason at all, except to love. — Vironika Tugaleva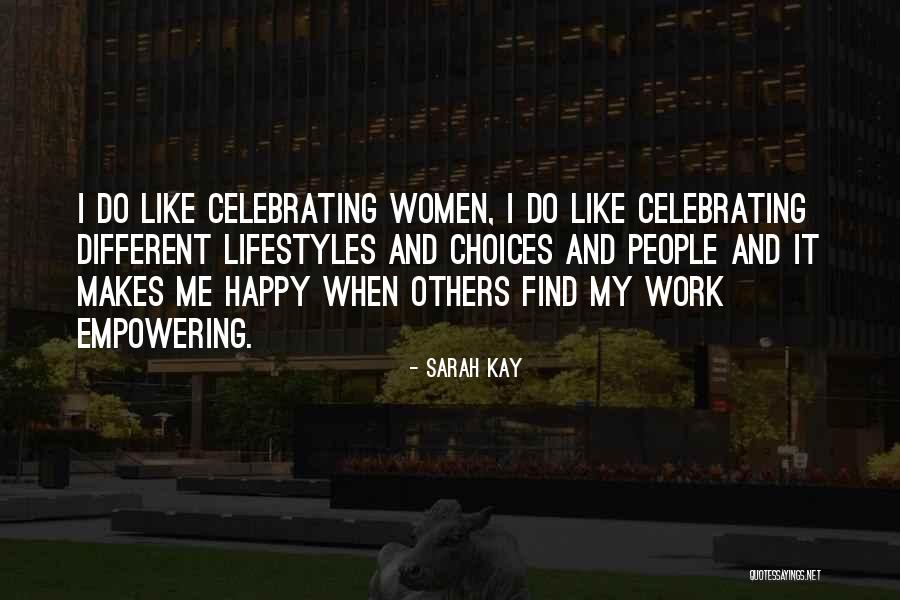 I do like celebrating women, I do like celebrating different lifestyles and choices and people and it makes me happy when others find my work empowering. — Sarah Kay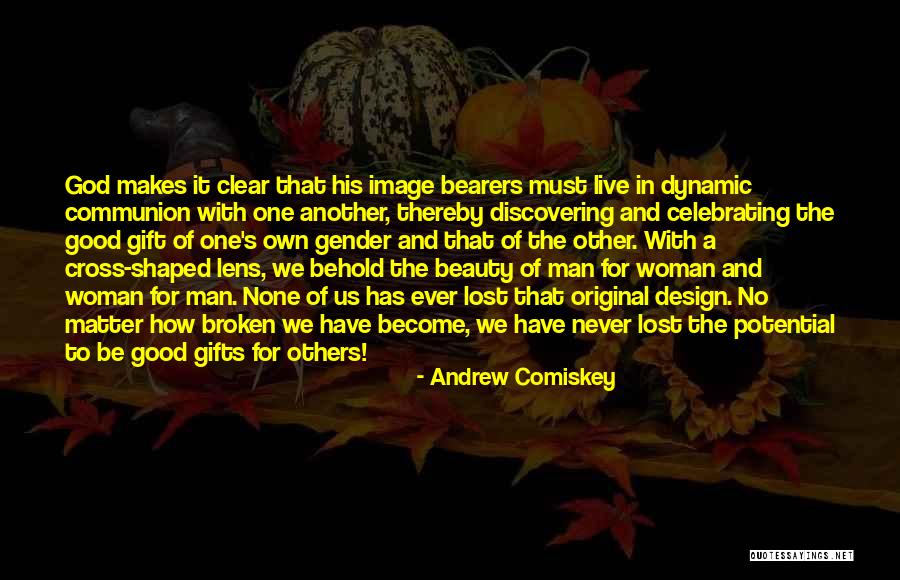 God makes it clear that his image bearers must live in dynamic communion with one another, thereby discovering and celebrating the good gift of one's own gender and that of the other. With a cross-shaped lens, we behold the beauty of man for woman and woman for man. None of us has ever lost that original design. No matter how broken we have become, we have never lost the potential to be good gifts for others! — Andrew Comiskey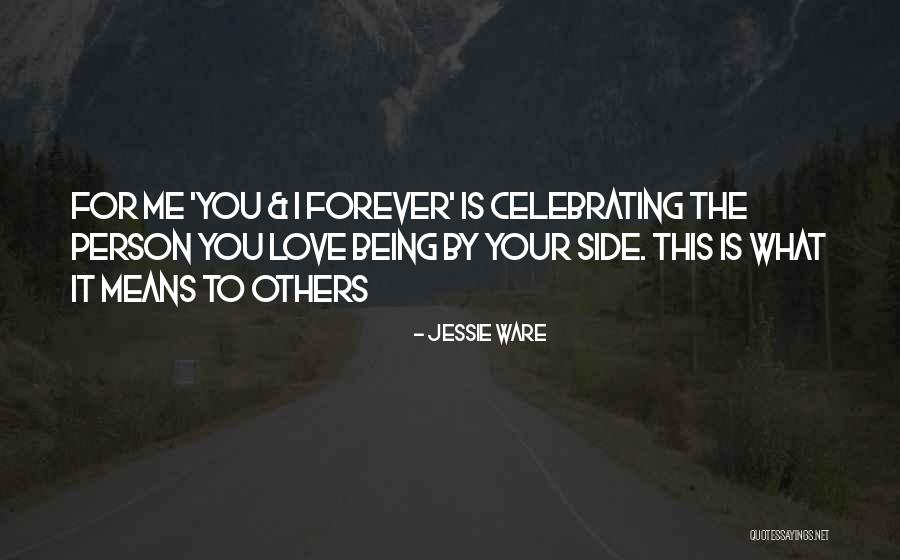 For me 'You & I Forever' is celebrating the person you love being by your side. This is what it means to others — Jessie Ware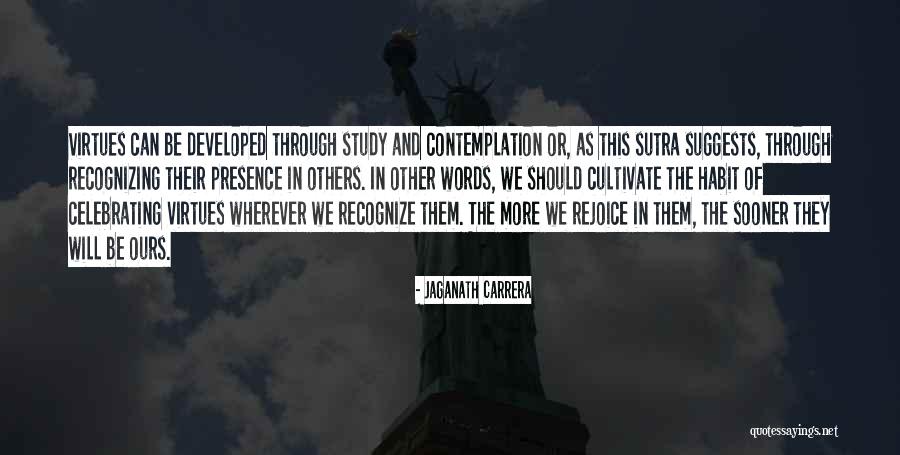 Virtues can be developed through study and contemplation or, as this sutra suggests, through recognizing their presence in others. In other words, we should cultivate the habit of celebrating virtues wherever we recognize them. The more we rejoice in them, the sooner they will be ours. — Jaganath Carrera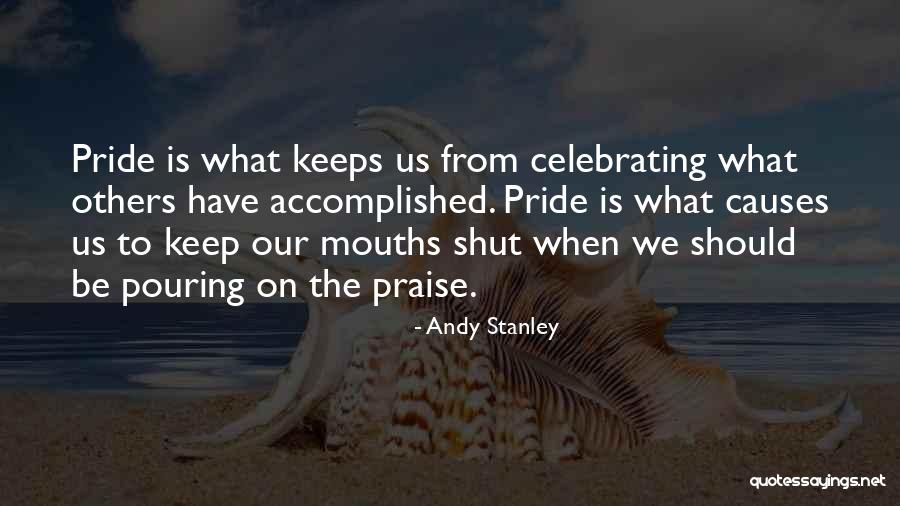 Pride is what keeps us from celebrating what others have accomplished. Pride is what causes us to keep our mouths shut when we should be pouring on the praise. — Andy Stanley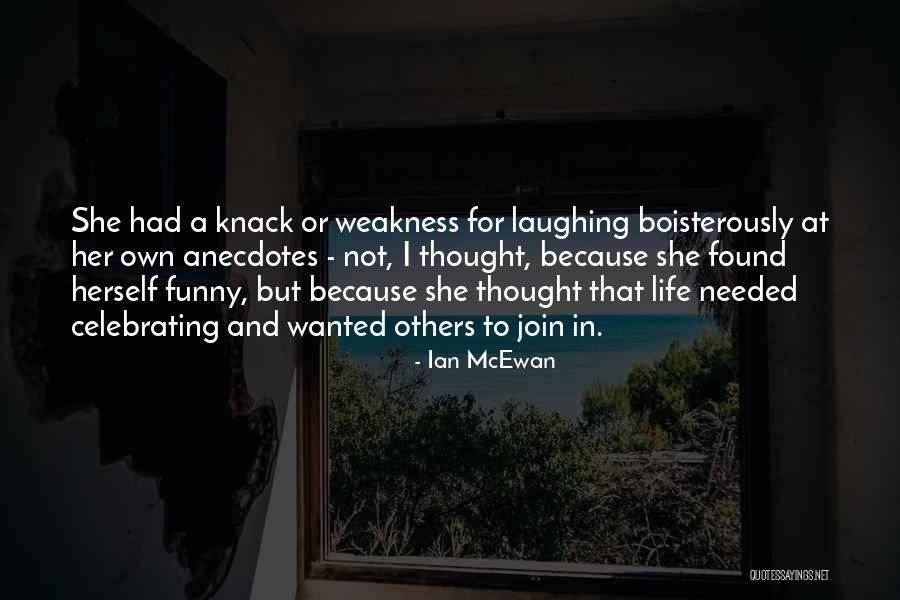 She had a knack or weakness for laughing boisterously at her own anecdotes - not, I thought, because she found herself funny, but because she thought that life needed celebrating and wanted others to join in. — Ian McEwan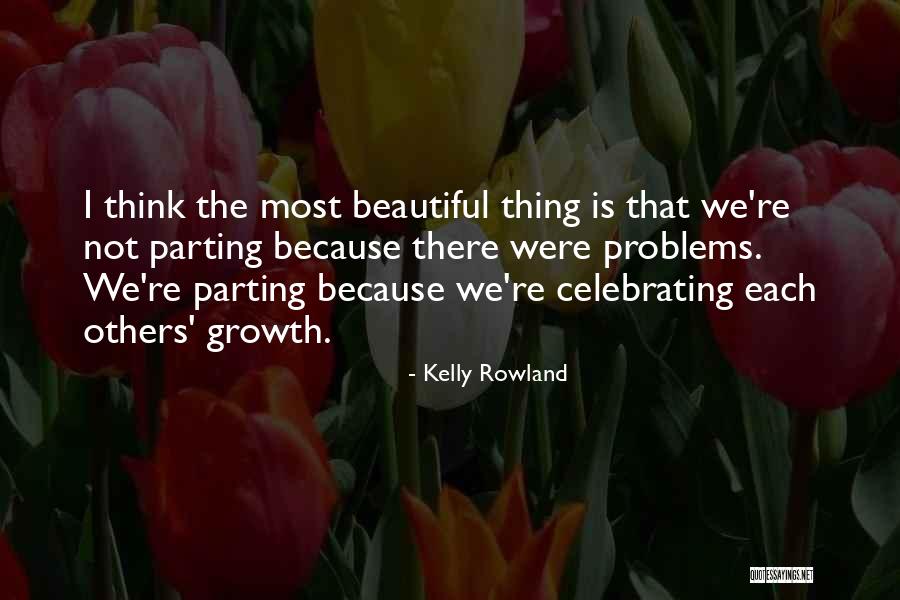 I think the most beautiful thing is that we're not parting because there were problems. We're parting because we're celebrating each others' growth. — Kelly Rowland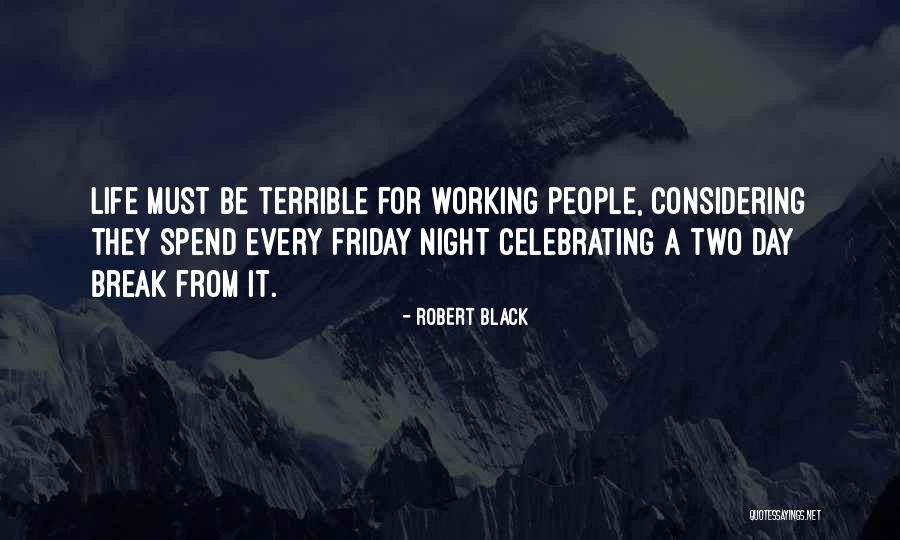 Life must be terrible for working people, considering they spend every Friday night celebrating a two day break from it. — Robert Black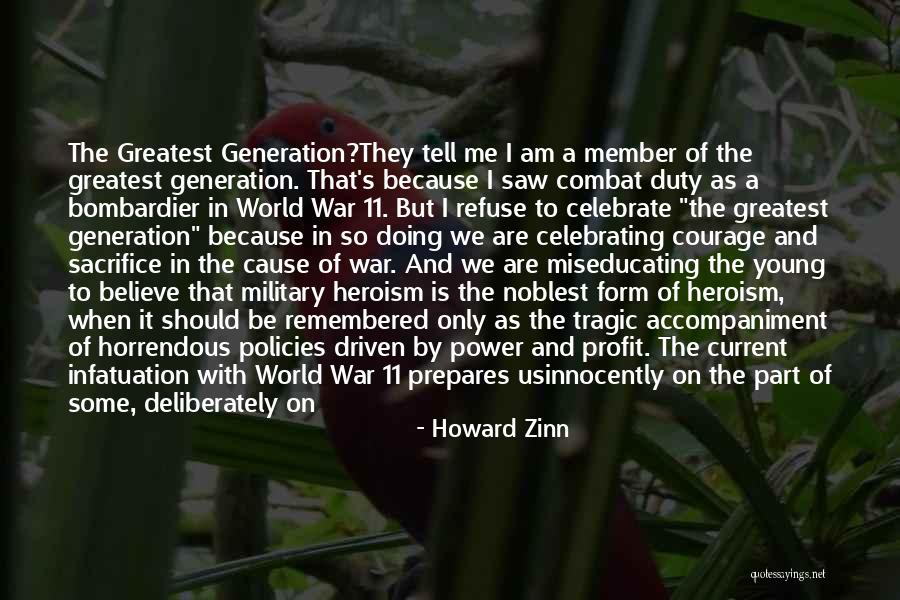 The Greatest Generation?
They tell me I am a member of the greatest generation. That's because I saw combat duty as a bombardier in World War 11. But I refuse to celebrate "the greatest generation" because in so doing we are celebrating courage and sacrifice in the cause of war. And we are miseducating the young to believe that military heroism is the noblest form of heroism, when it should be remembered only as the tragic accompaniment of horrendous policies driven by power and profit. The current infatuation with World War 11 prepares us
innocently on the part of some, deliberately on the part of others
for more war, more military adventures, more attempts to emulate the military heroes of the past. — Howard Zinn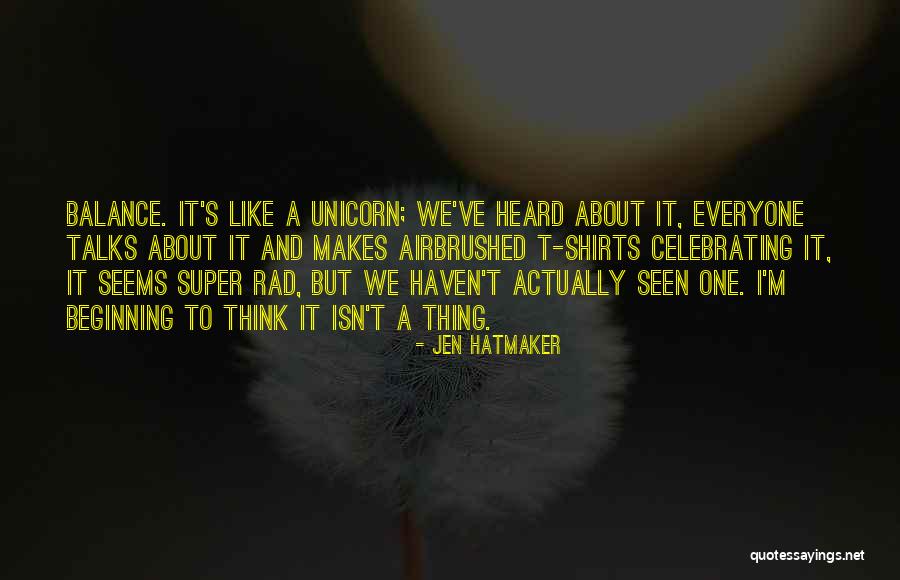 Balance. It's like a unicorn; we've heard about it, everyone talks about it and makes airbrushed T-shirts celebrating it, it seems super rad, but we haven't actually seen one. I'm beginning to think it isn't a thing. — Jen Hatmaker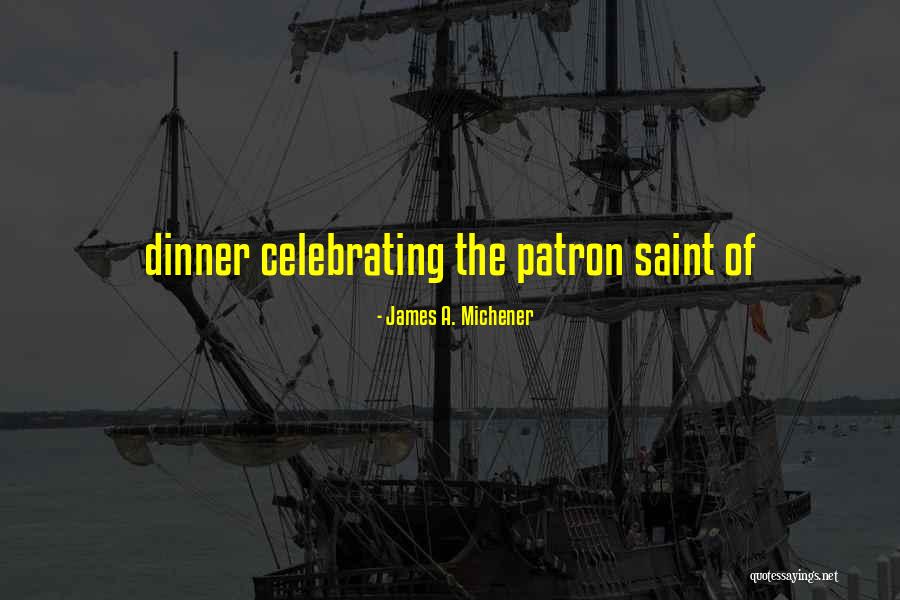 dinner celebrating the patron saint of — James A. Michener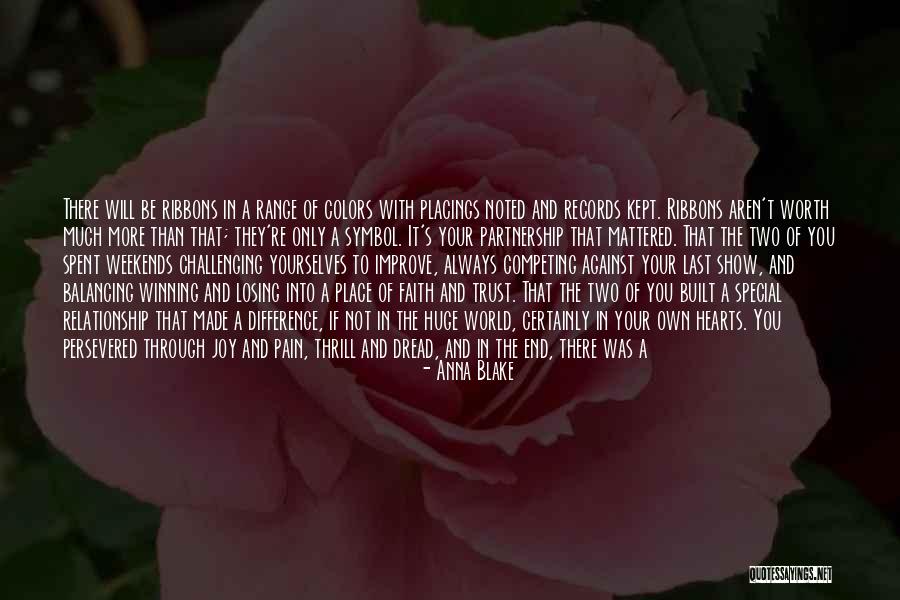 There will be ribbons in a range of colors with placings noted and records kept. Ribbons aren't worth much more than that; they're only a symbol. It's your partnership that mattered. That the two of you spent weekends challenging yourselves to improve, always competing against your last show, and balancing winning and losing into a place of faith and trust. That the two of you built a special relationship that made a difference, if not in the huge world, certainly in your own hearts. You persevered through joy and pain, thrill and dread, and in the end, there was a place that the two of your shared. Ribbons say it was worth celebrating. In a world where horses struggle, suffer, and die for the whims of humans, it says that you saw past the surface and shared breath and heart with another soul. You lifted your eyes higher. — Anna Blake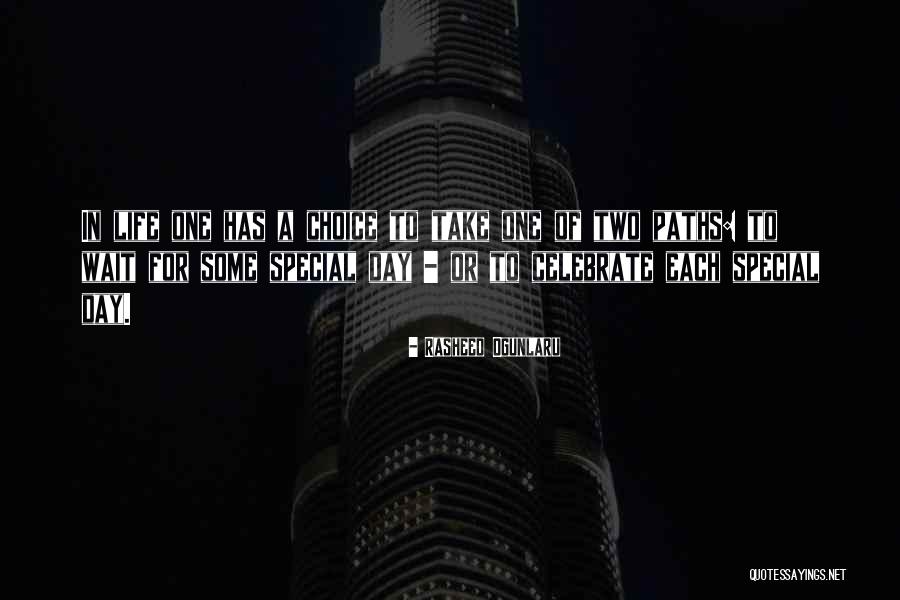 In life one has a choice to take one of two paths: to wait for some special day - or to celebrate each special day. — Rasheed Ogunlaru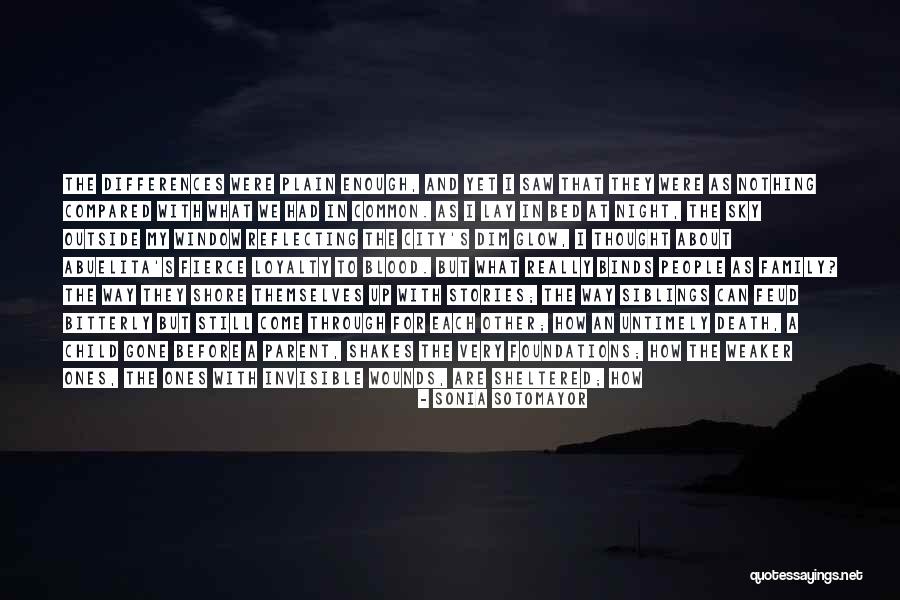 The differences were plain enough, and yet I saw that they were as nothing compared with what we had in common. As I lay in bed at night, the sky outside my window reflecting the city's dim glow, I thought about Abuelita's fierce loyalty to blood. But what really binds people as family? The way they shore themselves up with stories; the way siblings can feud bitterly but still come through for each other; how an untimely death, a child gone before a parent, shakes the very foundations; how the weaker ones, the ones with invisible wounds, are sheltered; how a constant din is medicine against loneliness; and how celebrating the same occasions year after year steels us to the changes they herald. And always food at the center of it all. — Sonia Sotomayor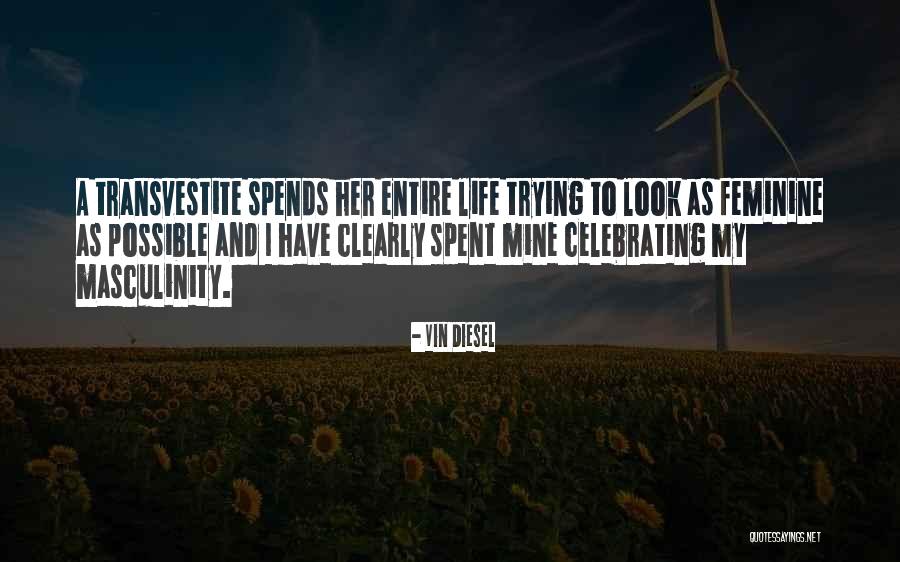 A transvestite spends her entire life trying to look as feminine as possible and I have clearly spent mine celebrating my masculinity. — Vin Diesel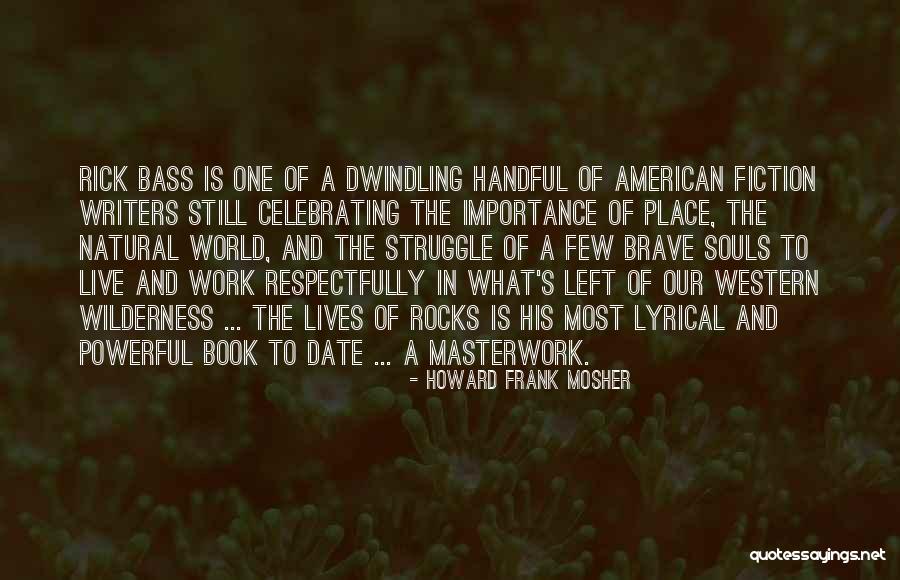 Rick Bass is one of a dwindling handful of American fiction writers still celebrating the importance of place, the natural world, and the struggle of a few brave souls to live and work respectfully in what's left of our western wilderness ... The Lives of Rocks is his most lyrical and powerful book to date ... a masterwork. — Howard Frank Mosher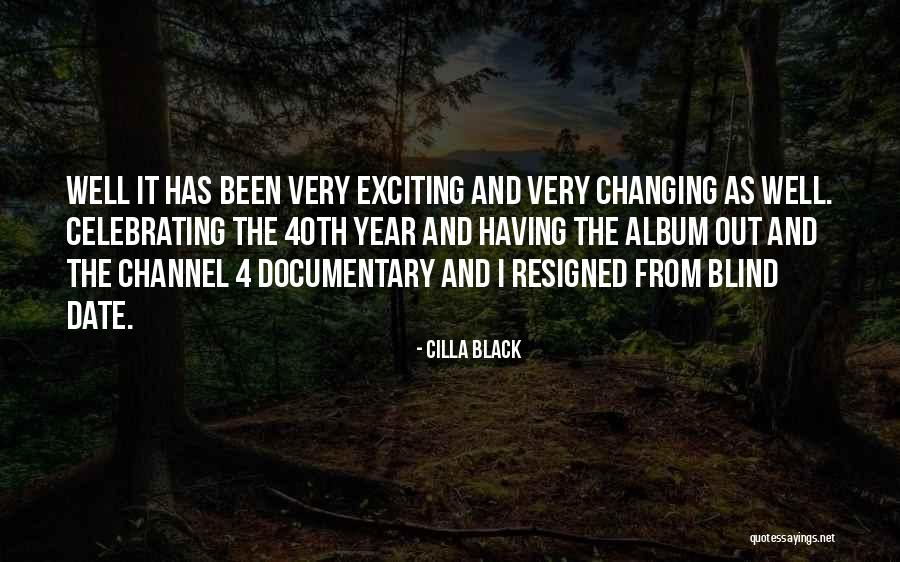 Well it has been very exciting and very changing as well. Celebrating the 40th year and having the album out and the Channel 4 documentary and I resigned from Blind Date. — Cilla Black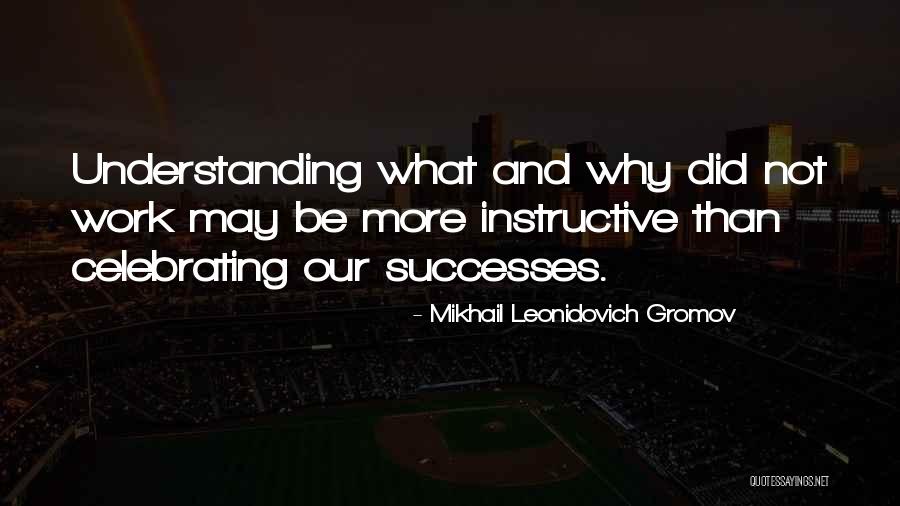 Understanding what and why did not work may be more instructive than celebrating our successes. — Mikhail Leonidovich Gromov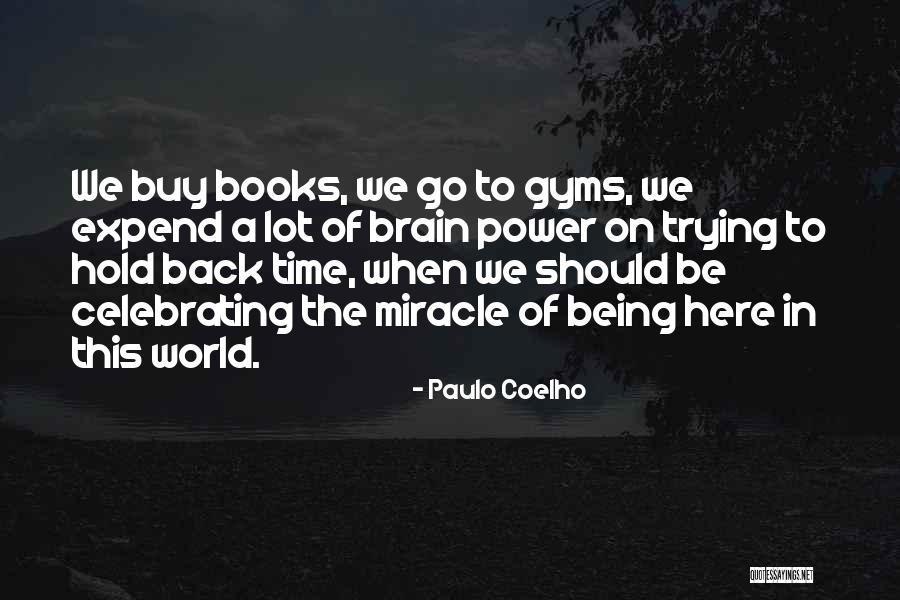 We buy books, we go to gyms, we expend a lot of brain power on trying to hold back time, when we should be celebrating the miracle of being here in this world. — Paulo Coelho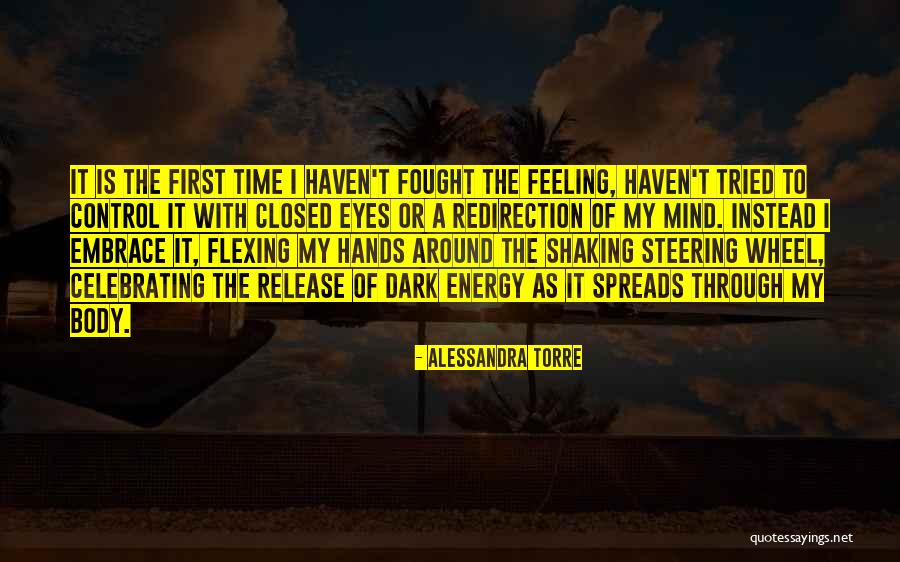 It is the first time I haven't fought the feeling, haven't tried to control it with closed eyes or a redirection of my mind. Instead I embrace it, flexing my hands around the shaking steering wheel, celebrating the release of dark energy as it spreads through my body. — Alessandra Torre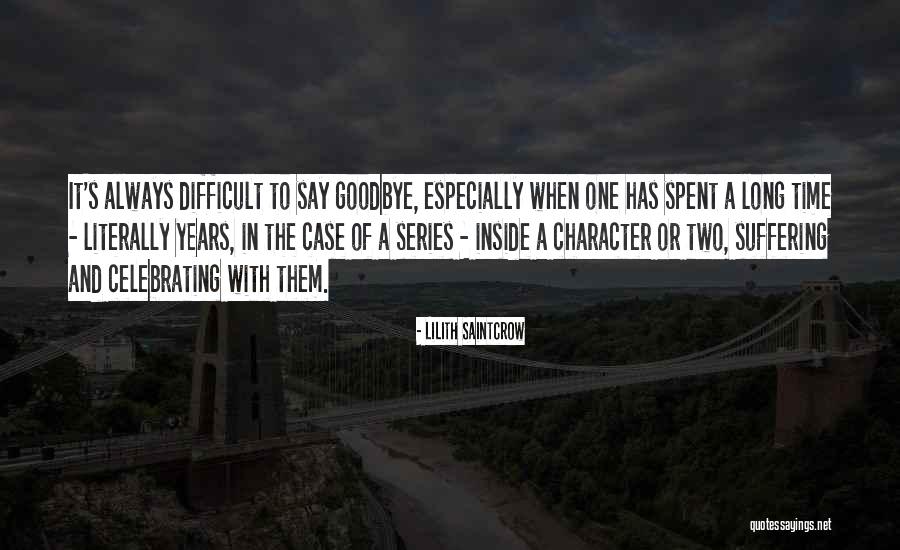 It's always difficult to say goodbye, especially when one has spent a long time - literally years, in the case of a series - inside a character or two, suffering and celebrating with them. — Lilith Saintcrow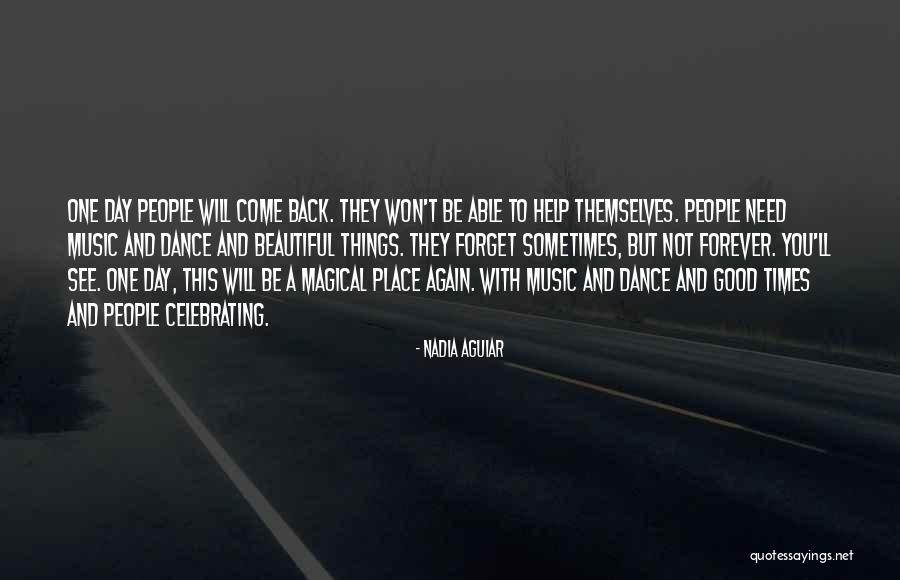 One day people will come back. they won't be able to help themselves. People need music and dance and beautiful things. They forget sometimes, but not forever. You'll see. One day, this will be a magical place again. With music and dance and good times and people celebrating. — Nadia Aguiar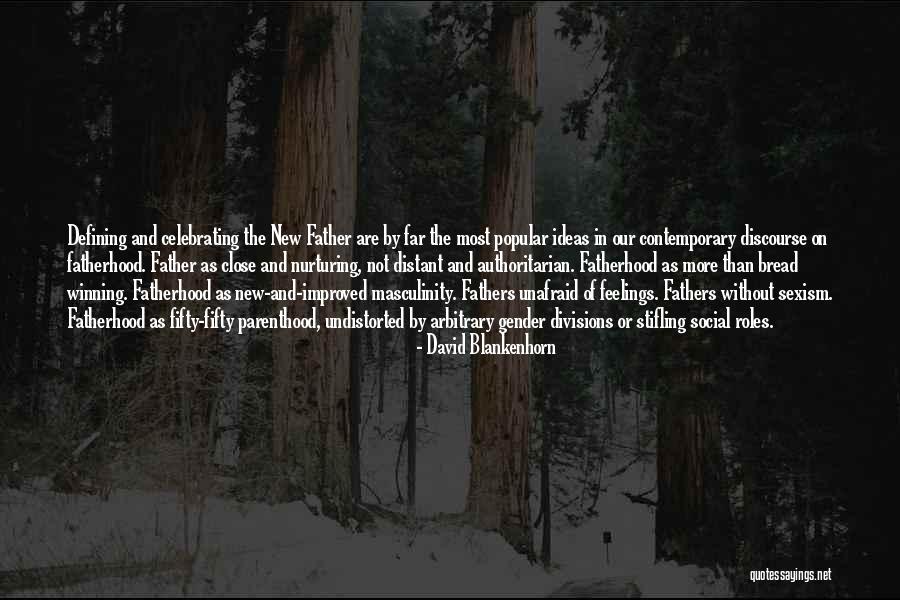 Defining and celebrating the New Father are by far the most popular ideas in our contemporary discourse on fatherhood. Father as close and nurturing, not distant and authoritarian. Fatherhood as more than bread winning. Fatherhood as new-and-improved masculinity. Fathers unafraid of feelings. Fathers without sexism. Fatherhood as fifty-fifty parenthood, undistorted by arbitrary gender divisions or stifling social roles. — David Blankenhorn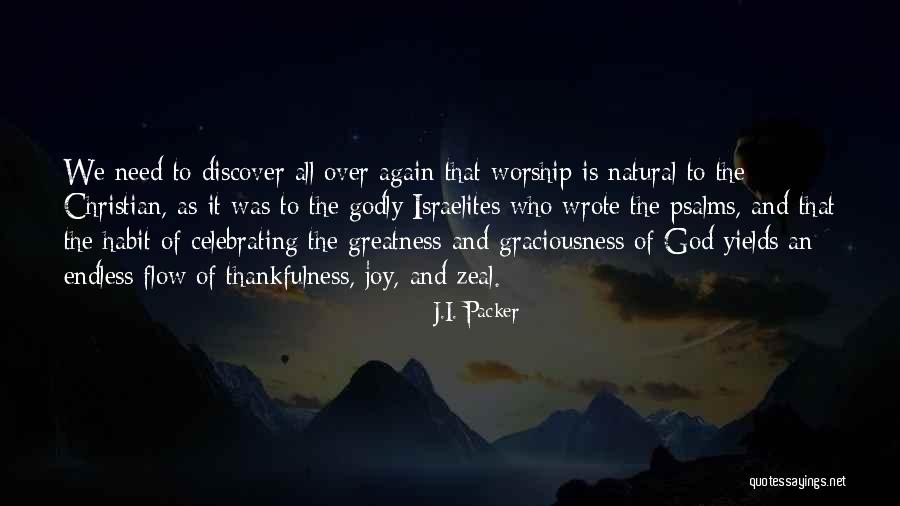 We need to discover all over again that worship is natural to the Christian, as it was to the godly Israelites who wrote the psalms, and that the habit of celebrating the greatness and graciousness of God yields an endless flow of thankfulness, joy, and zeal. — J.I. Packer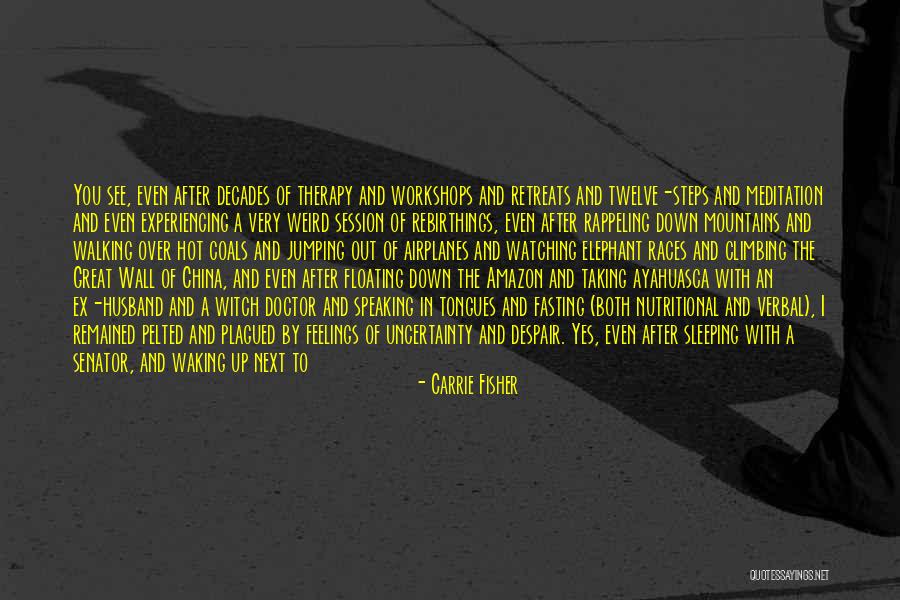 You see, even after decades of therapy and workshops and retreats and twelve-steps and meditation and even experiencing a very weird session of rebirthings, even after rappeling down mountains and walking over hot coals and jumping out of airplanes and watching elephant races and climbing the Great Wall of China, and even after floating down the Amazon and taking ayahuasca with an ex-husband and a witch doctor and speaking in tongues and fasting (both nutritional and verbal), I remained pelted and plagued by feelings of uncertainty and despair. Yes, even after sleeping with a senator, and waking up next to a dead friend, and celebrating Michael Jackson's last Christmas with him and his kids, I still did not feel - how shall I put this? - mentally sound. — Carrie Fisher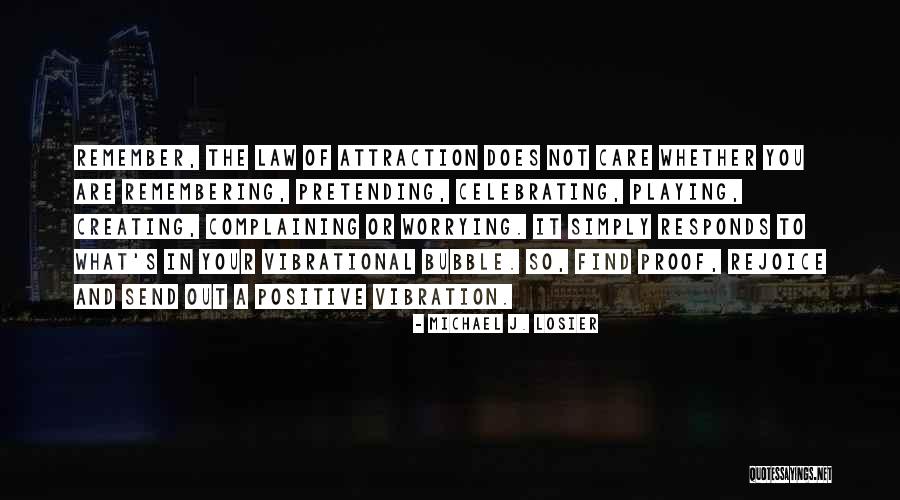 Remember, the Law of Attraction does not care whether you are remembering, pretending, celebrating, playing, creating, complaining or worrying. It simply responds to what's in your Vibrational Bubble. So, find proof, rejoice and send out a positive vibration. — Michael J. Losier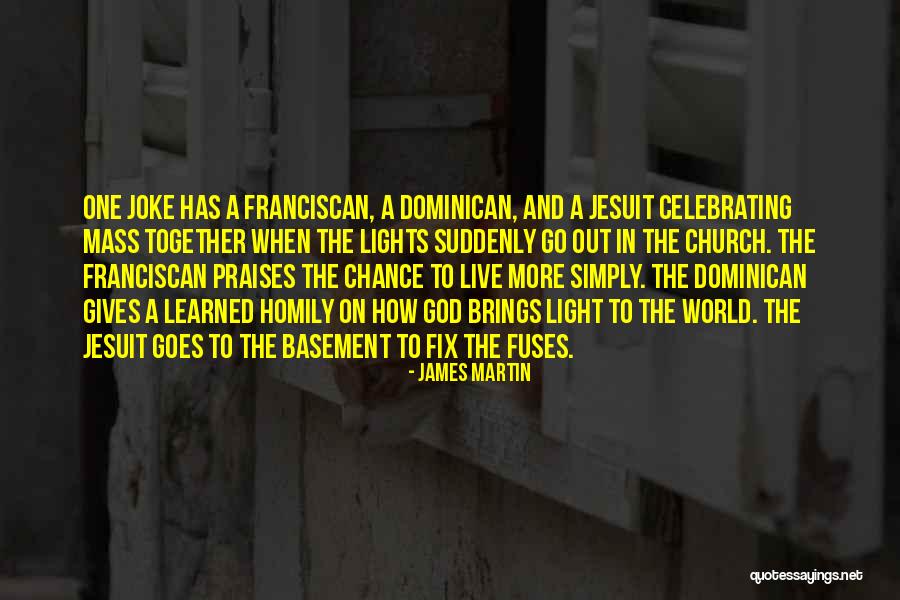 One joke has a Franciscan, a Dominican, and a Jesuit celebrating Mass together when the lights suddenly go out in the church. The Franciscan praises the chance to live more simply. The Dominican gives a learned homily on how God brings light to the world. The Jesuit goes to the basement to fix the fuses. — James Martin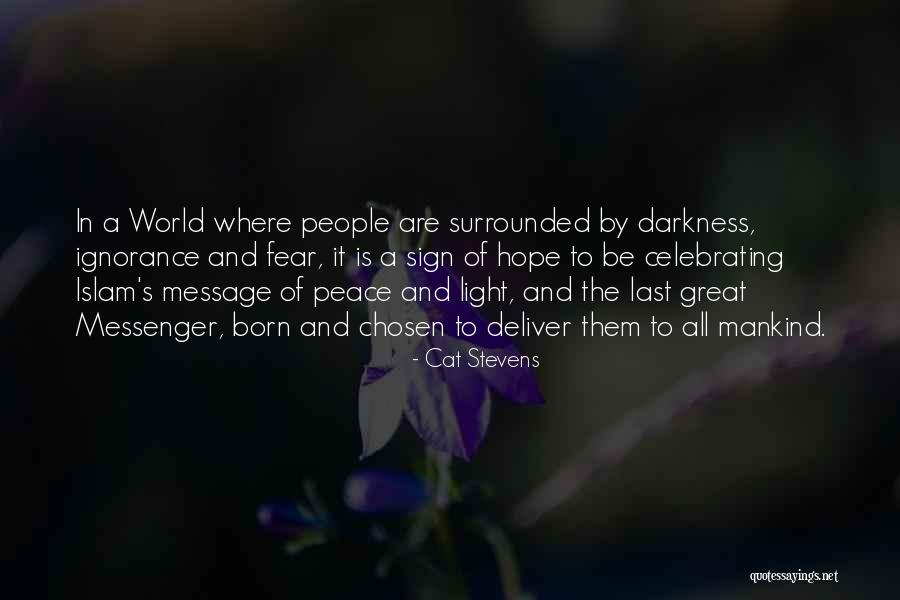 In a World where people are surrounded by darkness, ignorance and fear, it is a sign of hope to be celebrating Islam's message of peace and light, and the last great Messenger, born and chosen to deliver them to all mankind. — Cat Stevens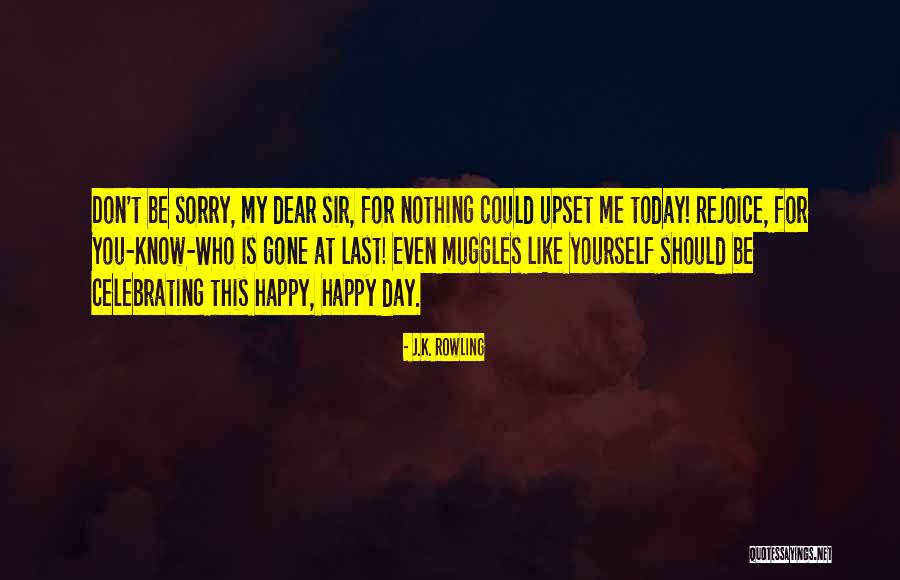 Don't be sorry, my dear sir, for nothing could upset me today! Rejoice, for You-Know-Who is gone at last! Even muggles like yourself should be celebrating this happy, happy day. — J.K. Rowling