Quotes & Sayings About Breaking Free From Chains
Enjoy reading and share 4 famous quotes about Breaking Free From Chains with everyone.
Top Breaking Free From Chains Quotes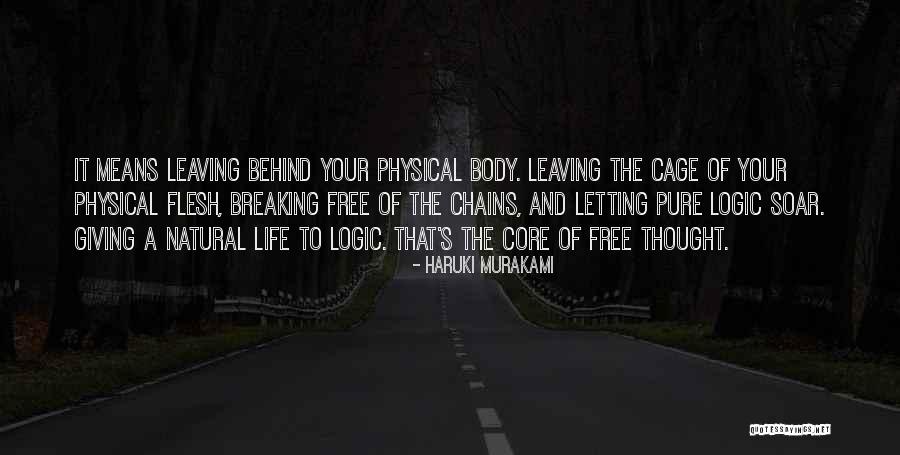 It means leaving behind your physical body. Leaving the cage of your physical flesh, breaking free of the chains, and letting pure logic soar. Giving a natural life to logic. That's the core of free thought. — Haruki Murakami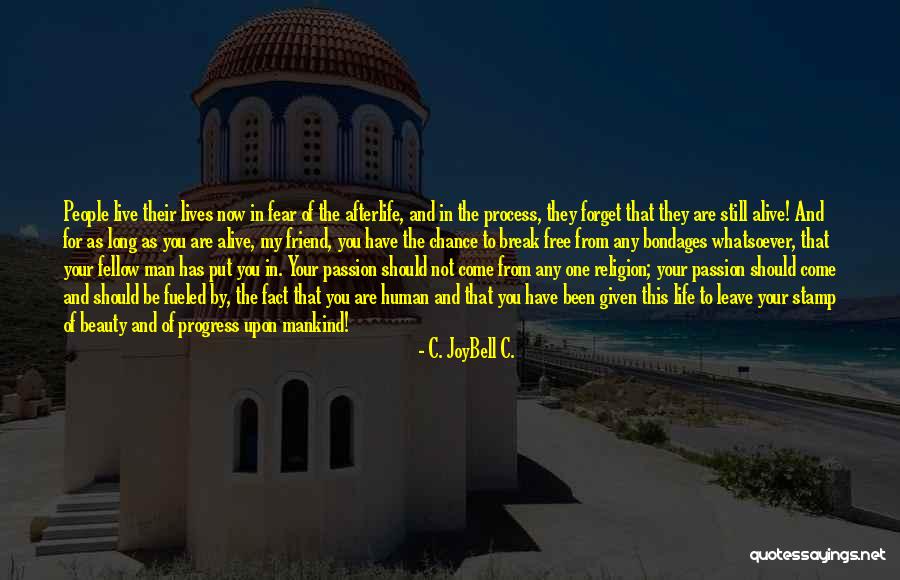 People live their lives now in fear of the afterlife, and in the process, they forget that they are still alive! And for as long as you are alive, my friend, you have the chance to break free from any bondages whatsoever, that your fellow man has put you in. Your passion should not come from any one religion; your passion should come and should be fueled by, the fact that you are human and that you have been given this life to leave your stamp of beauty and of progress upon mankind! — C. JoyBell C.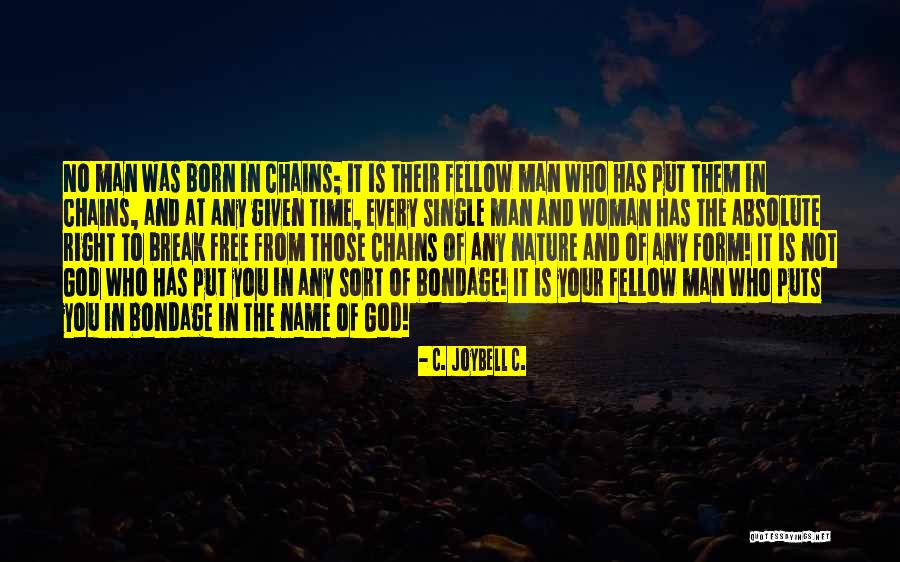 No man was born in chains; it is their fellow man who has put them in chains, and at any given time, every single man and woman has the absolute right to break free from those chains of any nature and of any form! It is not God who has put you in any sort of bondage! It is your fellow man who puts you in bondage in the name of God! — C. JoyBell C.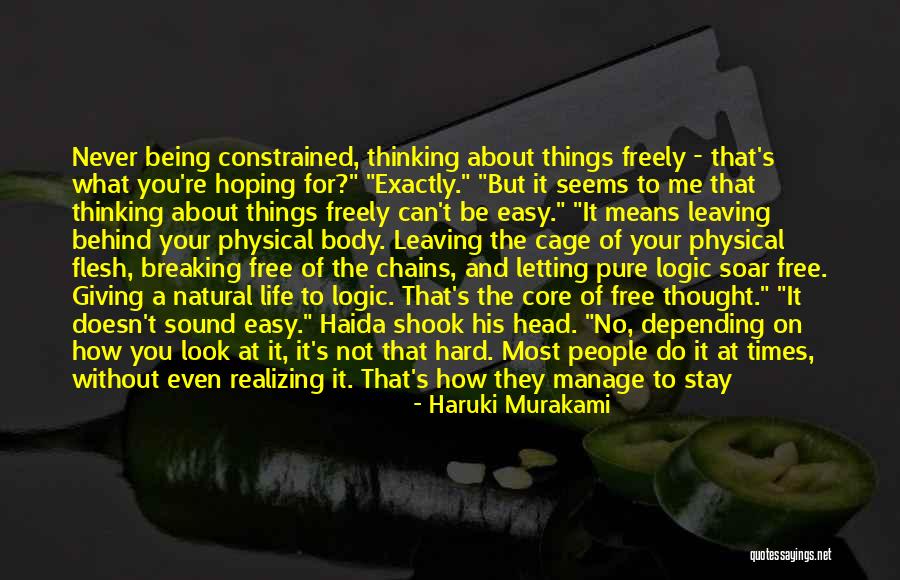 Never being constrained, thinking about things freely - that's what you're hoping for?" "Exactly." "But it seems to me that thinking about things freely can't be easy." "It means leaving behind your physical body. Leaving the cage of your physical flesh, breaking free of the chains, and letting pure logic soar free. Giving a natural life to logic. That's the core of free thought." "It doesn't sound easy." Haida shook his head. "No, depending on how you look at it, it's not that hard. Most people do it at times, without even realizing it. That's how they manage to stay sane. They're just not aware that's what they're doing. — Haruki Murakami