Best Storybook Quotes & Sayings
Enjoy reading and share 34 famous quotes about Best Storybook with everyone.
Top Best Storybook Quotes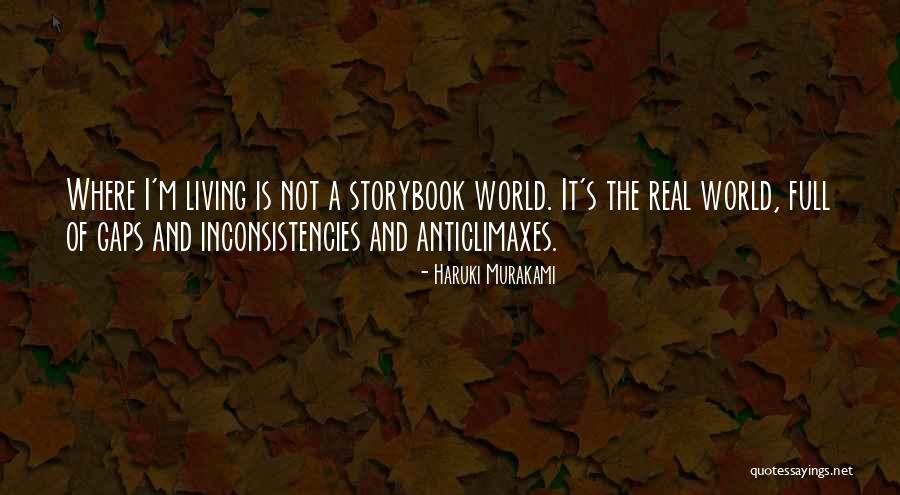 Where I'm living is not a storybook world. It's the real world, full of gaps and inconsistencies and anticlimaxes. — Haruki Murakami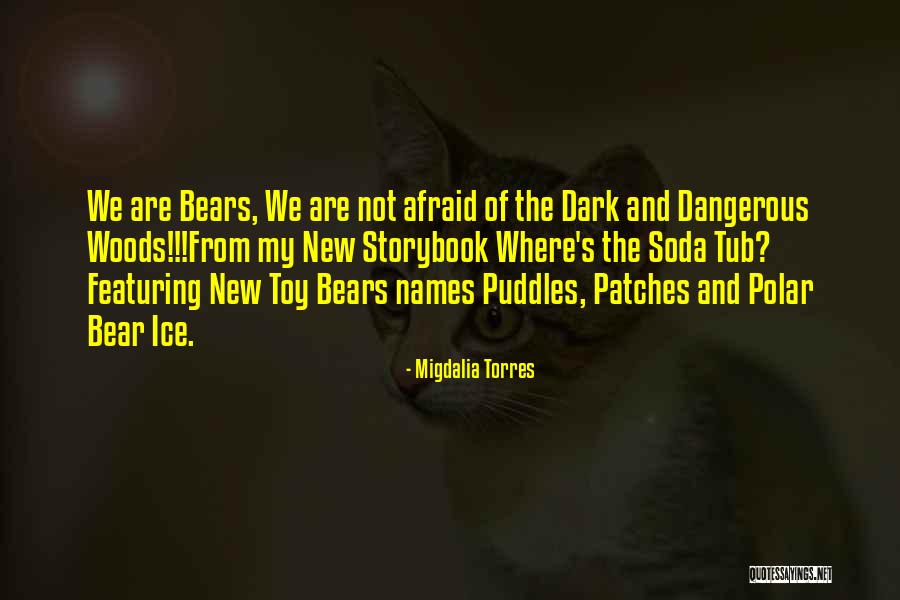 We are Bears, We are not afraid of the Dark and Dangerous Woods!!!

From my New Storybook Where's the Soda Tub? Featuring New Toy Bears names Puddles, Patches and Polar Bear Ice. — Migdalia Torres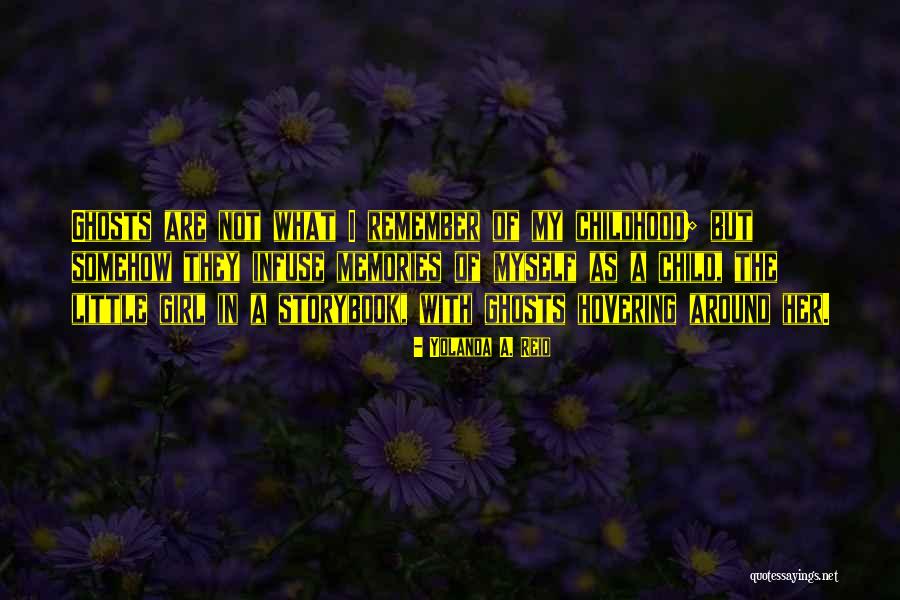 Ghosts are not what I remember of my childhood; but somehow they
infuse memories of myself as a child, the little girl in a storybook, with
ghosts hovering around her. — Yolanda A. Reid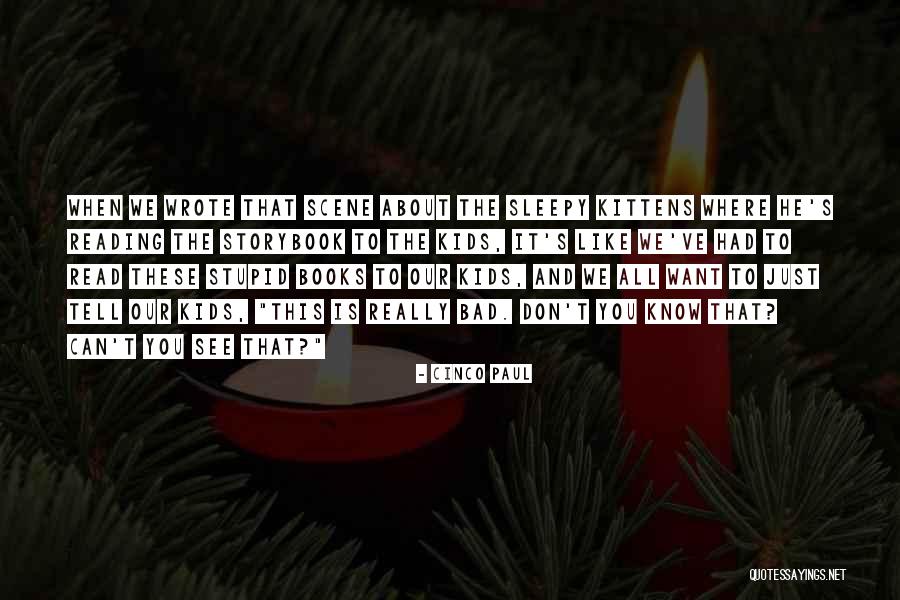 When we wrote that scene about the Sleepy Kittens where he's reading the storybook to the kids, it's like we've had to read these stupid books to our kids, and we all want to just tell our kids, "This is really bad. Don't you know that? Can't you see that?" — Cinco Paul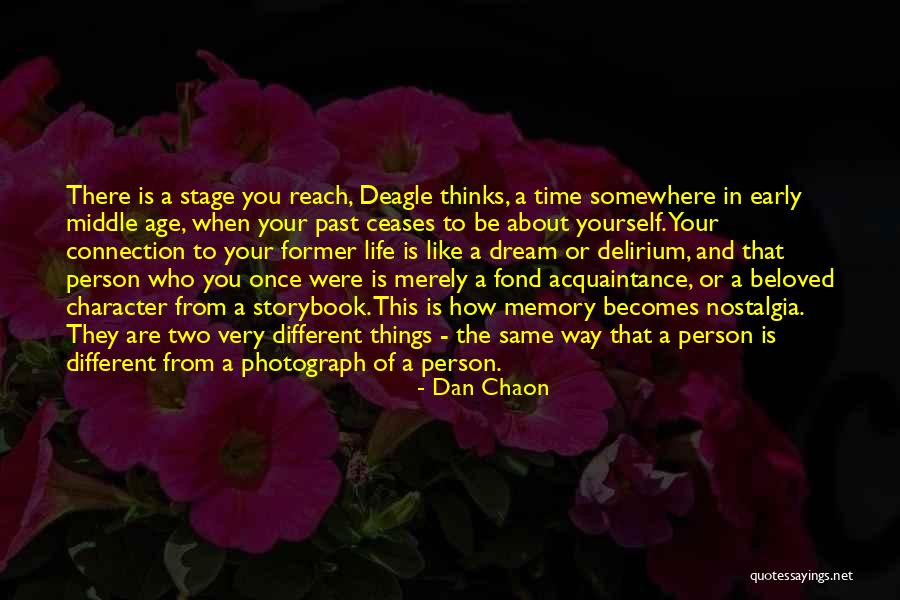 There is a stage you reach, Deagle thinks, a time somewhere in early middle age, when your past ceases to be about yourself. Your connection to your former life is like a dream or delirium, and that person who you once were is merely a fond acquaintance, or a beloved character from a storybook. This is how memory becomes nostalgia. They are two very different things - the same way that a person is different from a photograph of a person. — Dan Chaon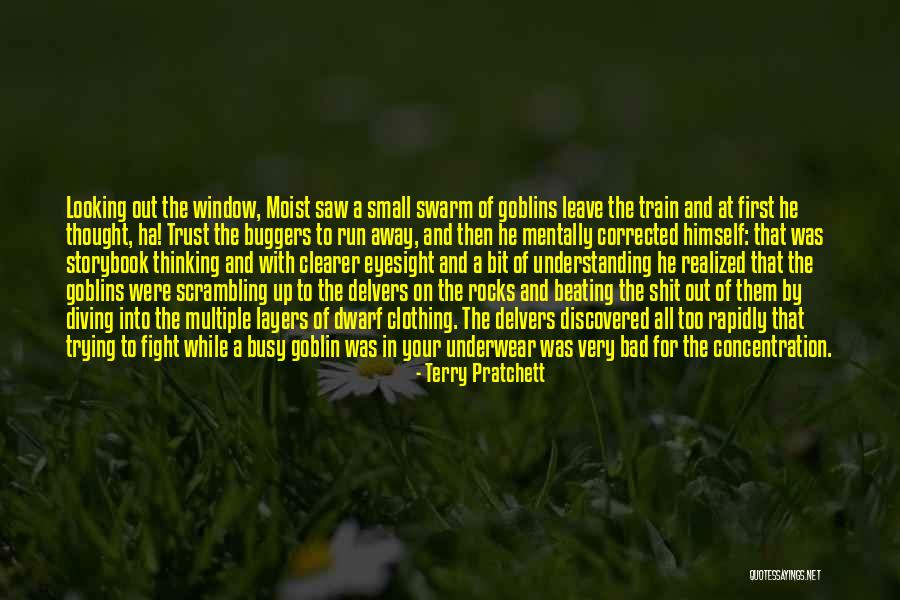 Looking out the window, Moist saw a small swarm of goblins leave the train and at first he thought, ha! Trust the buggers to run away, and then he mentally corrected himself: that was storybook thinking and with clearer eyesight and a bit of understanding he realized that the goblins were scrambling up to the delvers on the rocks and beating the shit out of them by diving into the multiple layers of dwarf clothing. The delvers discovered all too rapidly that trying to fight while a busy goblin was in your underwear was very bad for the concentration. — Terry Pratchett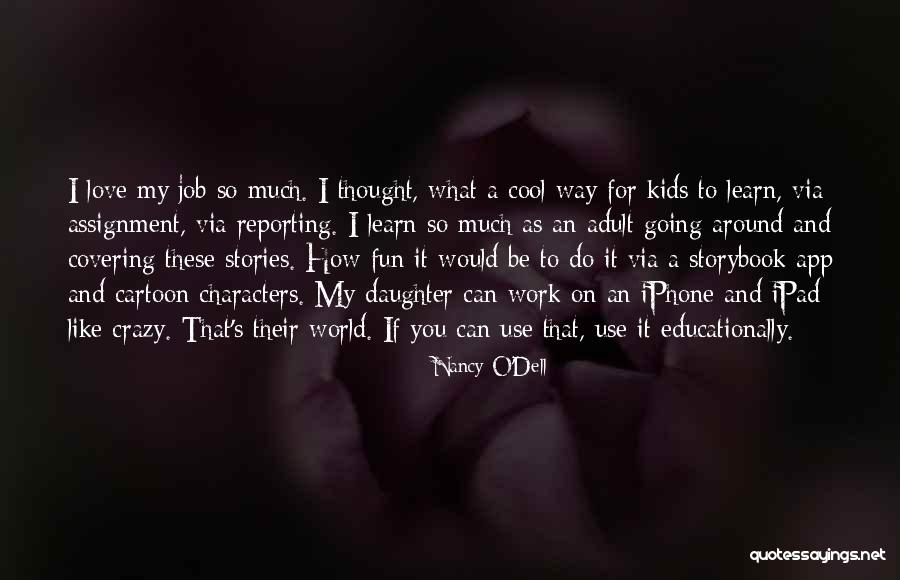 I love my job so much. I thought, what a cool way for kids to learn, via assignment, via reporting. I learn so much as an adult going around and covering these stories. How fun it would be to do it via a storybook app and cartoon characters. My daughter can work on an iPhone and iPad like crazy. That's their world. If you can use that, use it educationally. — Nancy O'Dell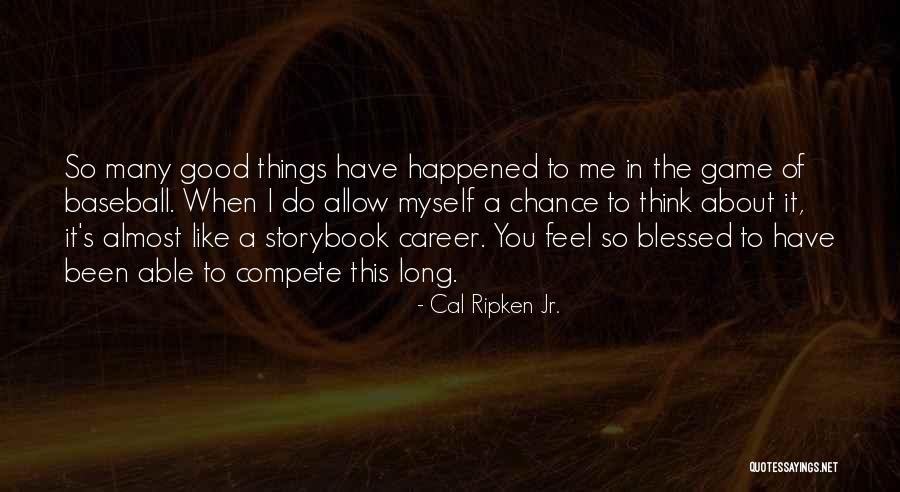 So many good things have happened to me in the game of baseball. When I do allow myself a chance to think about it, it's almost like a storybook career. You feel so blessed to have been able to compete this long. — Cal Ripken Jr.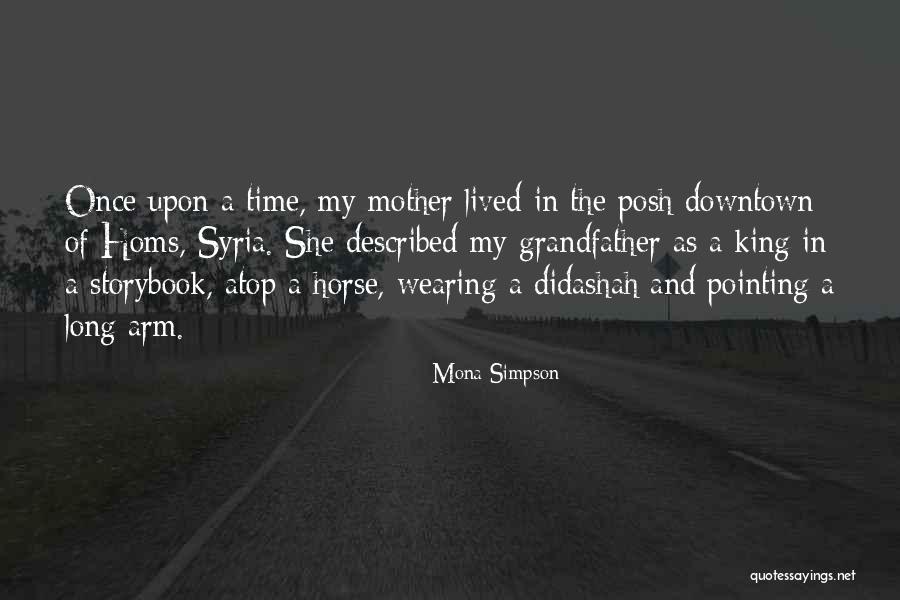 Once upon a time, my mother lived in the posh downtown of Homs, Syria. She described my grandfather as a king in a storybook, atop a horse, wearing a didashah and pointing a long arm. — Mona Simpson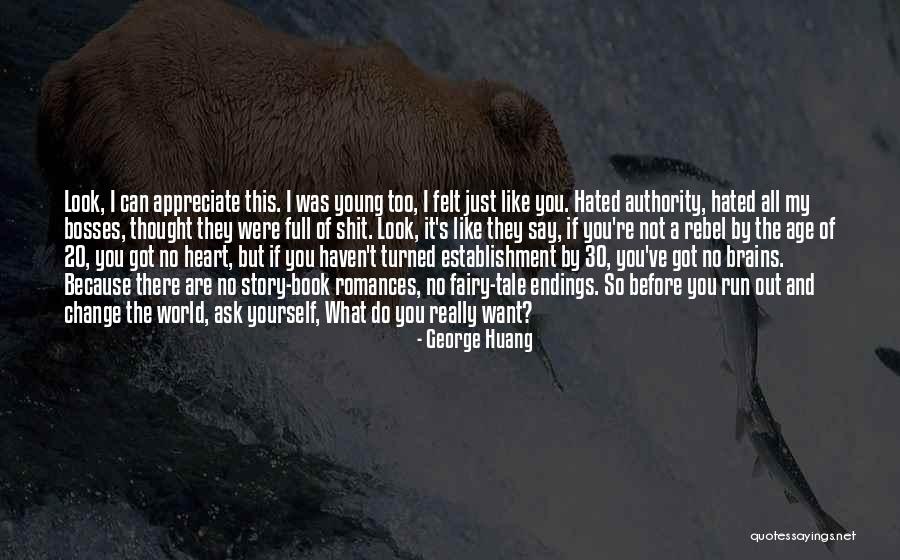 Look, I can appreciate this. I was young too, I felt just like you. Hated authority, hated all my bosses, thought they were full of shit. Look, it's like they say, if you're not a rebel by the age of 20, you got no heart, but if you haven't turned establishment by 30, you've got no brains. Because there are no story-book romances, no fairy-tale endings. So before you run out and change the world, ask yourself, What do you really want? — George Huang
A storybook marriage? No, not at all. What Mitt Romney and I have is a real marriage. — Ann Romney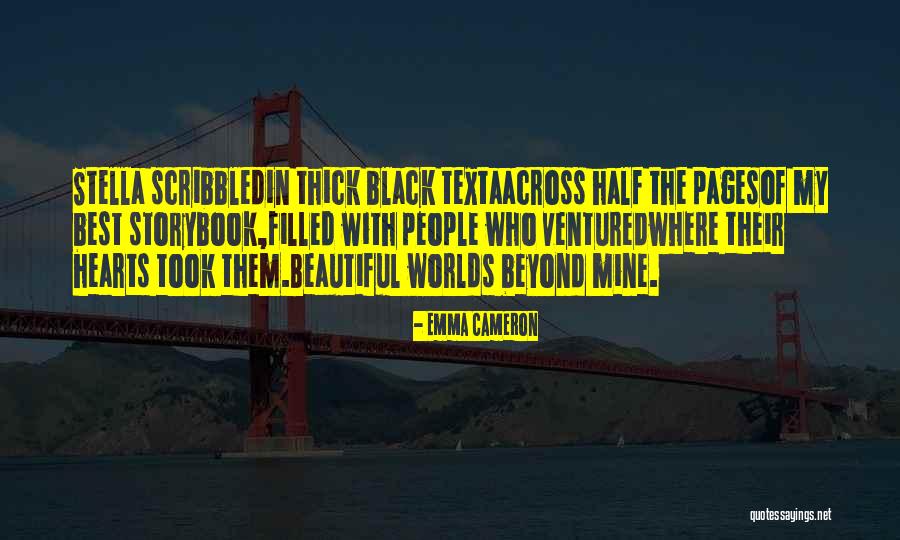 Stella scribbled
in thick black texta
across half the pages
of my best storybook,
filled with people who ventured
where their hearts took them.
Beautiful worlds beyond mine. — Emma Cameron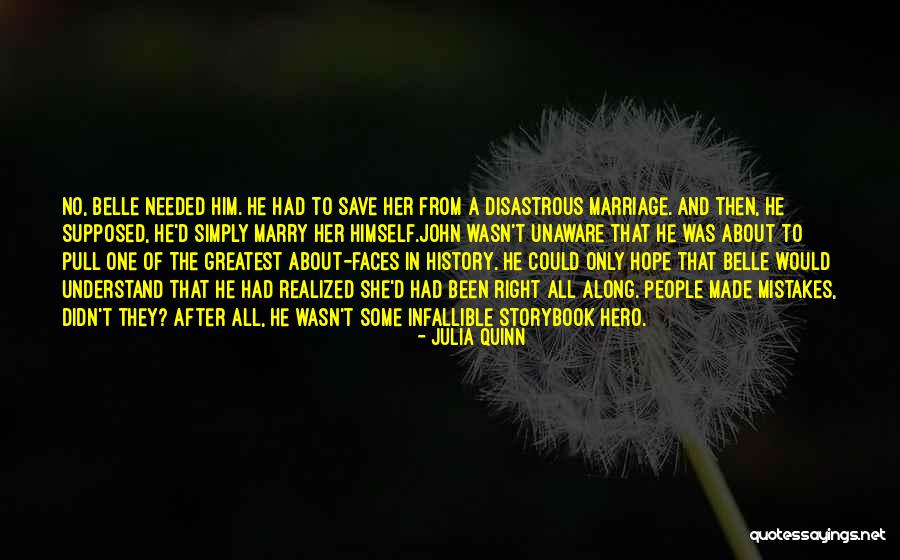 No, Belle needed him. He had to save her from a disastrous marriage. And then, he supposed, he'd simply marry her himself.
John wasn't unaware that he was about to pull one of the greatest about-faces in history. He could only hope that Belle would understand that he had realized she'd had been right all along. People made mistakes, didn't they? After all, he wasn't some infallible storybook hero. — Julia Quinn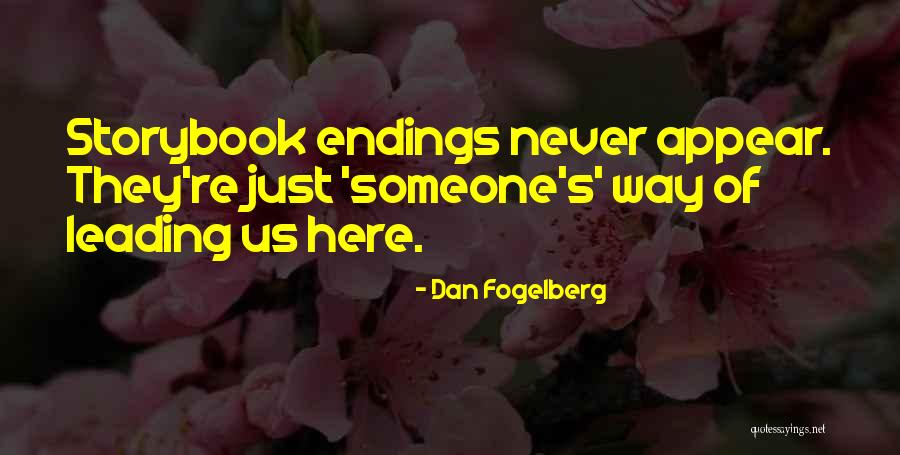 Storybook endings never appear. They're just 'someone's' way of leading us here. — Dan Fogelberg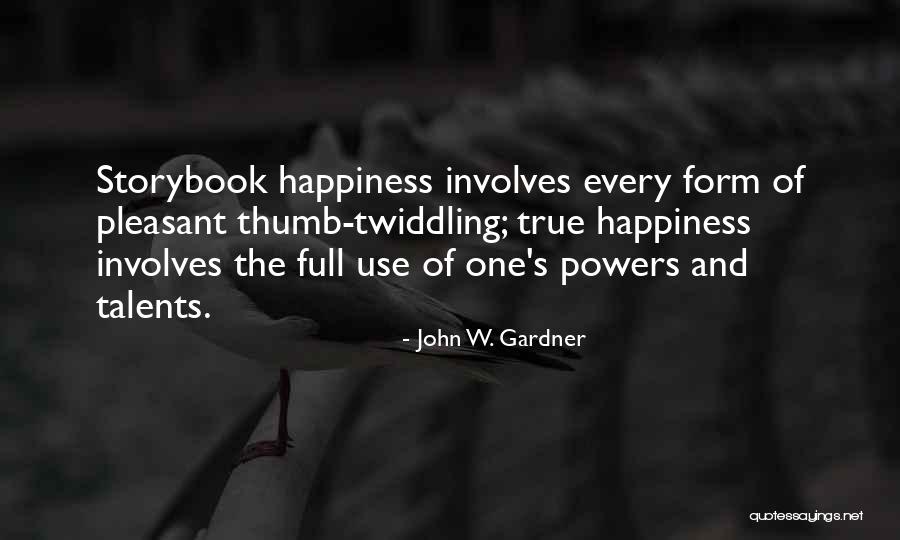 Storybook happiness involves every form of pleasant thumb-twiddling; true happiness involves the full use of one's powers and talents. — John W. Gardner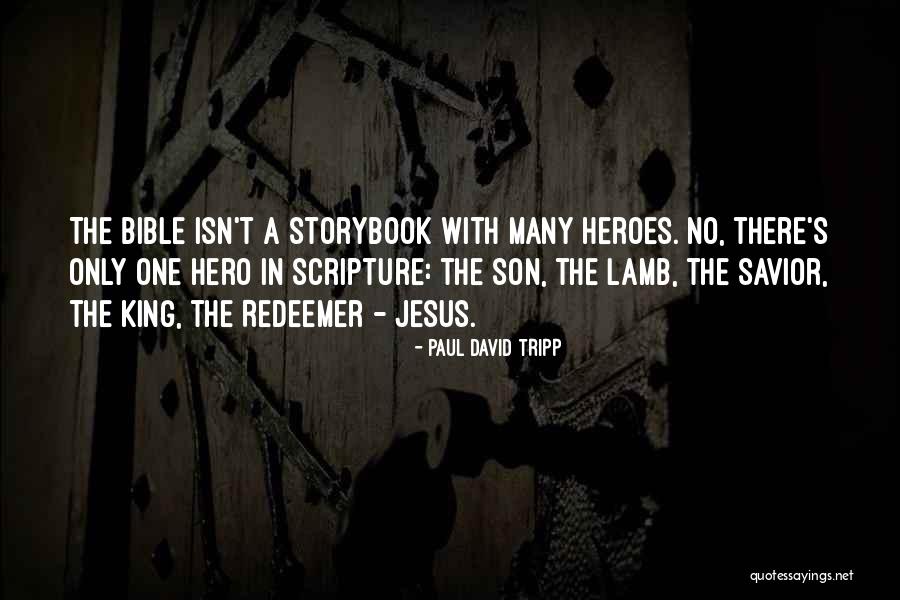 The Bible isn't a storybook with many heroes. No, there's only one hero in Scripture: the Son, the Lamb, the Savior, the King, the Redeemer - Jesus. — Paul David Tripp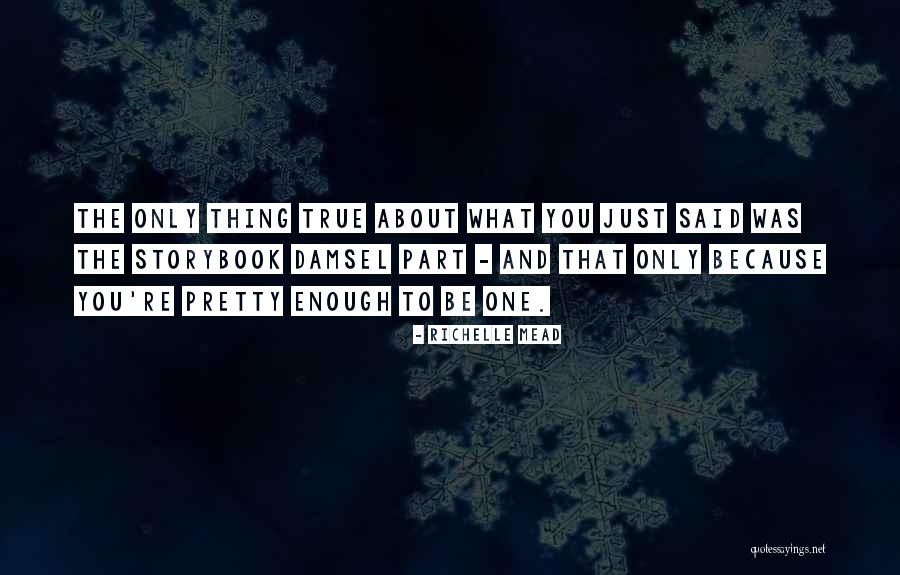 The only thing true about what you just said was the storybook damsel part - and that only because you're pretty enough to be one. — Richelle Mead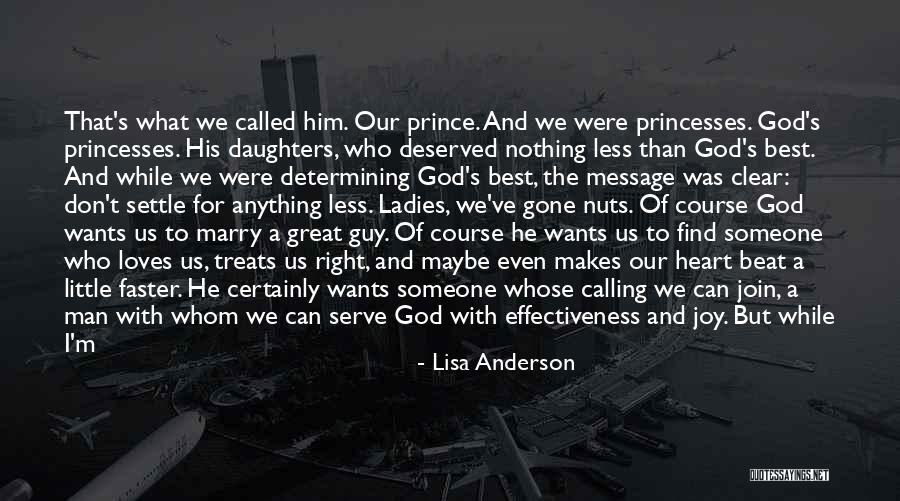 That's what we called him. Our prince. And we were princesses. God's princesses. His daughters, who deserved nothing less than God's best. And while we were determining God's best, the message was clear: don't settle for anything less. Ladies, we've gone nuts. Of course God wants us to marry a great guy. Of course he wants us to find someone who loves us, treats us right, and maybe even makes our heart beat a little faster. He certainly wants someone whose calling we can join, a man with whom we can serve God with effectiveness and joy. But while I'm all for understanding our worth in God's eyes, remember that we're not perfect prima donnas who deserve the best and nothing less. On the contrary, we're sinners who will someday marry other sinners. God has a plan for our future marriages, and it's not to fulfill all our dreams or give us a storybook ending. His goal is to work out his purposes and glorify himself. — Lisa Anderson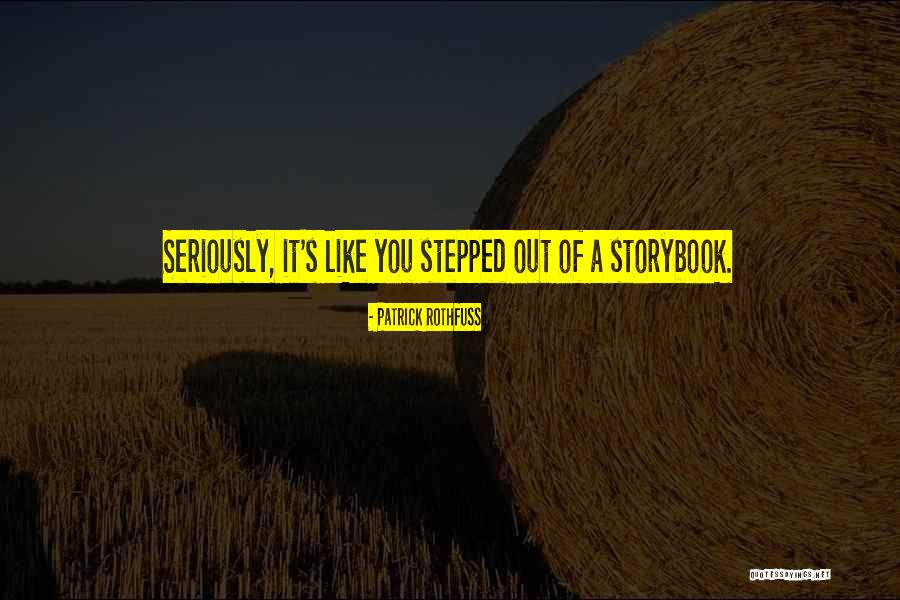 Seriously, it's like you stepped out of a storybook. — Patrick Rothfuss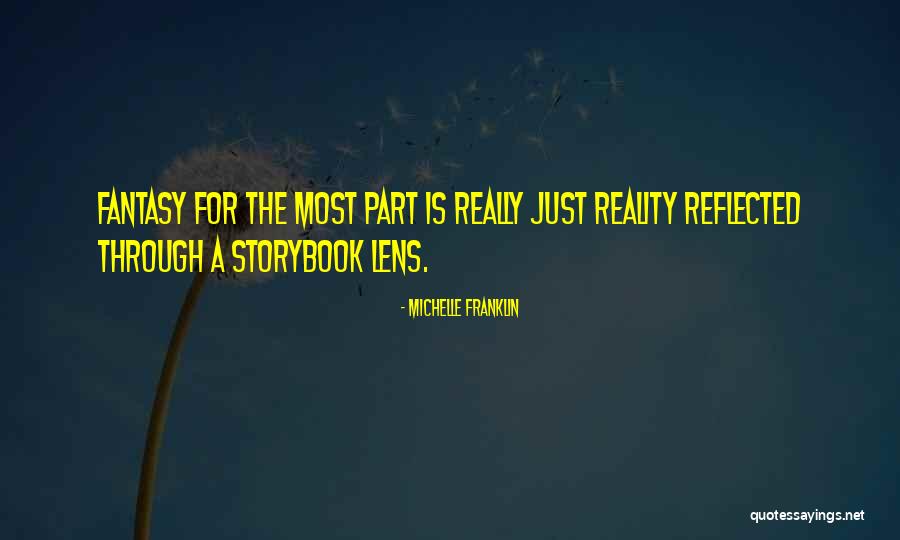 Fantasy for the most part is really just reality reflected through a storybook lens. — Michelle Franklin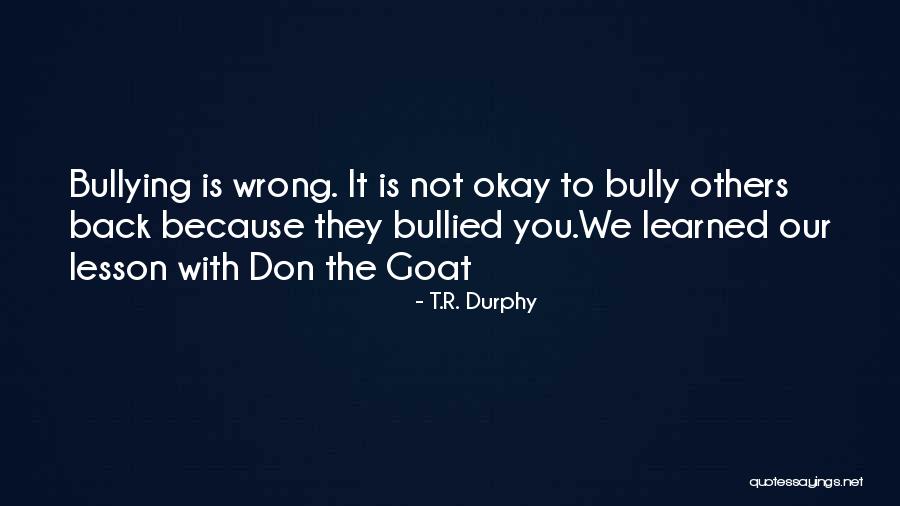 Bullying is wrong. It is not okay to bully others back because they bullied you.
We learned our lesson with Don the Goat — T.R. Durphy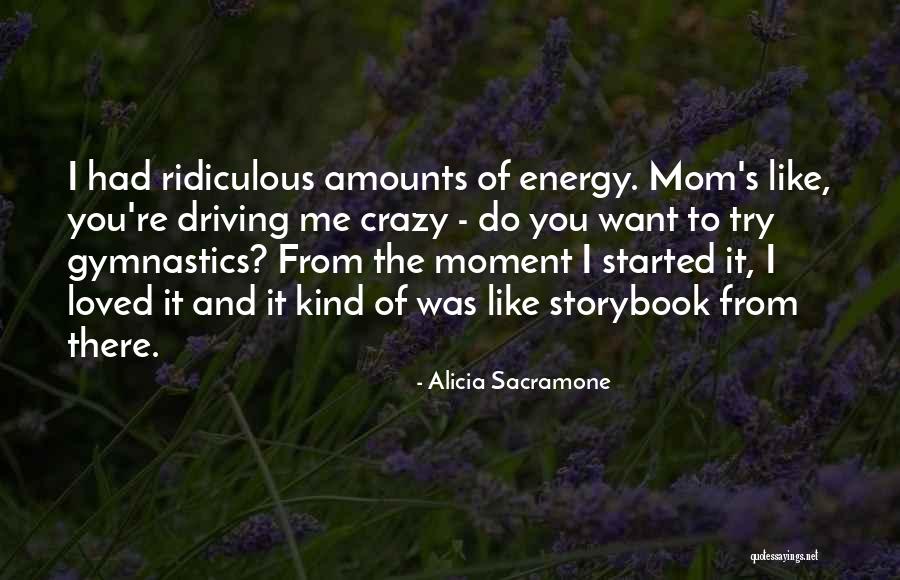 I had ridiculous amounts of energy. Mom's like, you're driving me crazy - do you want to try gymnastics? From the moment I started it, I loved it and it kind of was like storybook from there. — Alicia Sacramone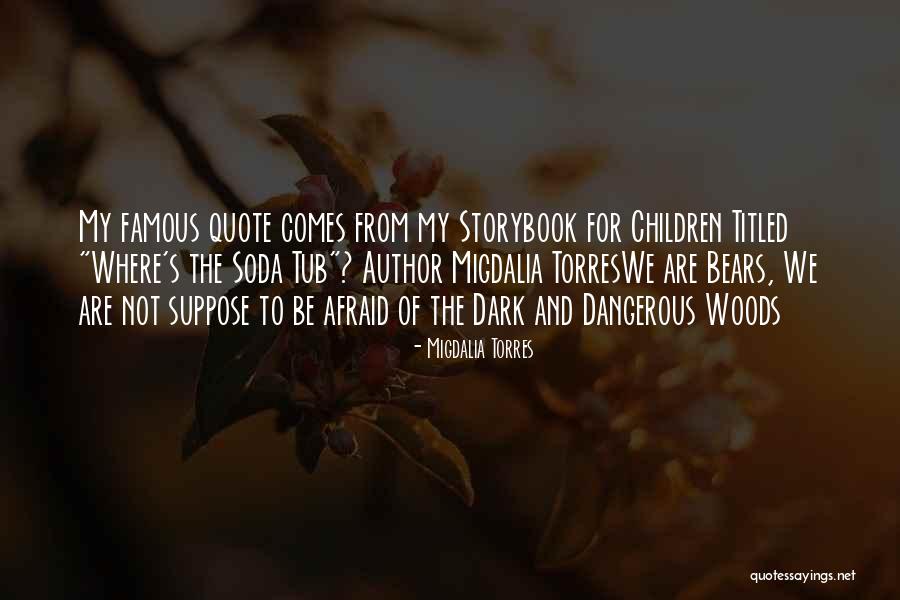 My famous quote comes from my Storybook for Children Titled "Where's the Soda Tub"? Author Migdalia Torres

We are Bears, We are not suppose to be afraid of the Dark and Dangerous Woods — Migdalia Torres
All of the real heroes are not storybook combat fighters either. Every single man in this Army plays a vital role. Don t ever let up. Don t ever think that your job is unimportant. Every man has a job to do and he must do it. Every man is a vital link in the great chain. — George S. Patton Jr.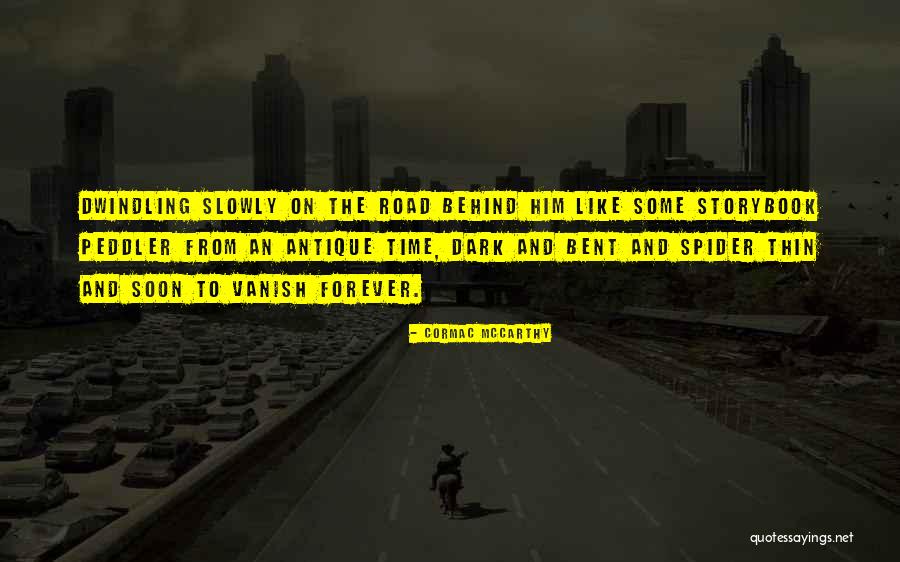 Dwindling slowly on the road behind him like some storybook peddler from an antique time, dark and bent and spider thin and soon to vanish forever. — Cormac McCarthy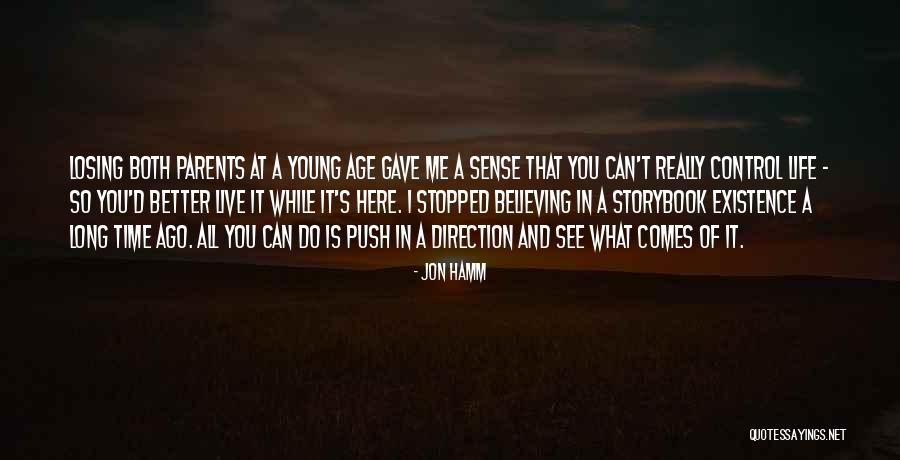 Losing both parents at a young age gave me a sense that you can't really control life - so you'd better live it while it's here. I stopped believing in a storybook existence a long time ago. All you can do is push in a direction and see what comes of it. — Jon Hamm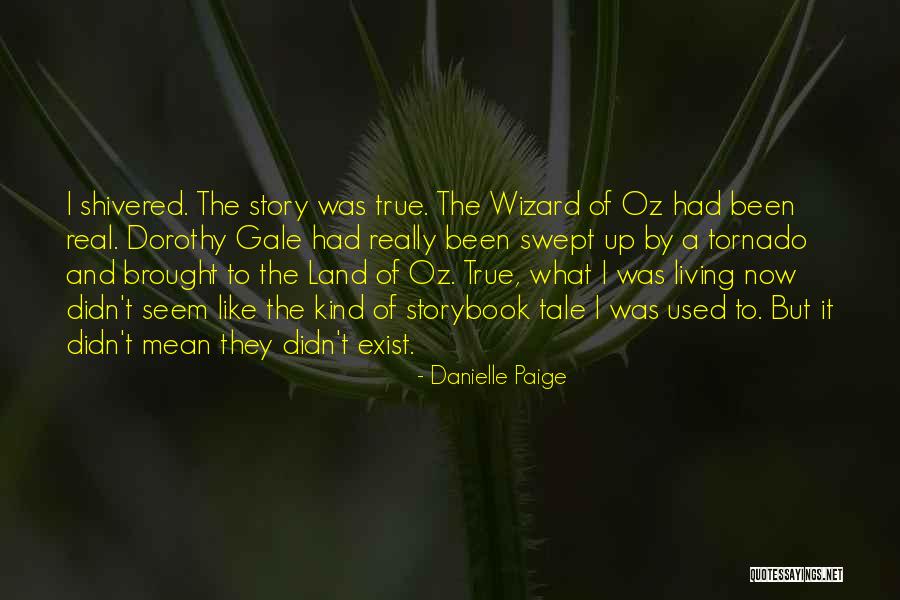 I shivered. The story was true. The Wizard of Oz had been real. Dorothy Gale had really been swept up by a tornado and brought to the Land of Oz. True, what I was living now didn't seem like the kind of storybook tale I was used to. But it didn't mean they didn't exist. — Danielle Paige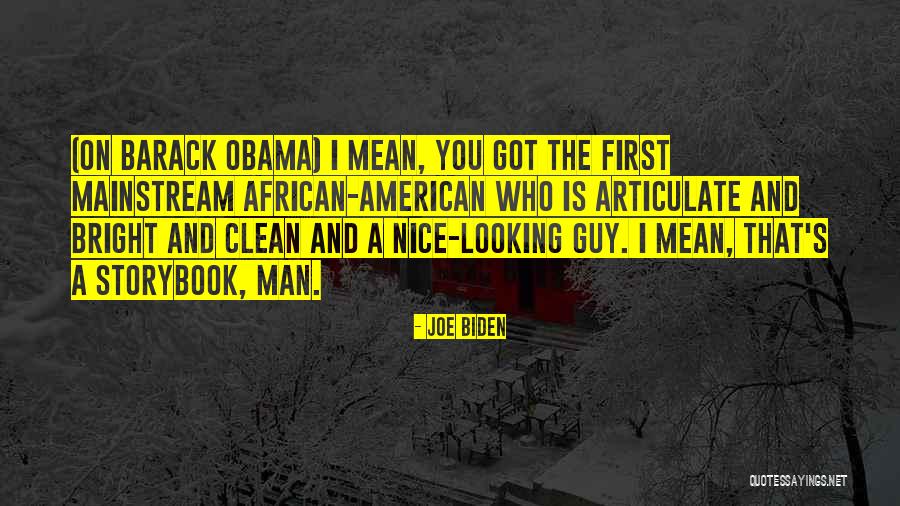 (On Barack Obama) I mean, you got the first mainstream African-American who is articulate and bright and clean and a nice-looking guy. I mean, that's a storybook, man. — Joe Biden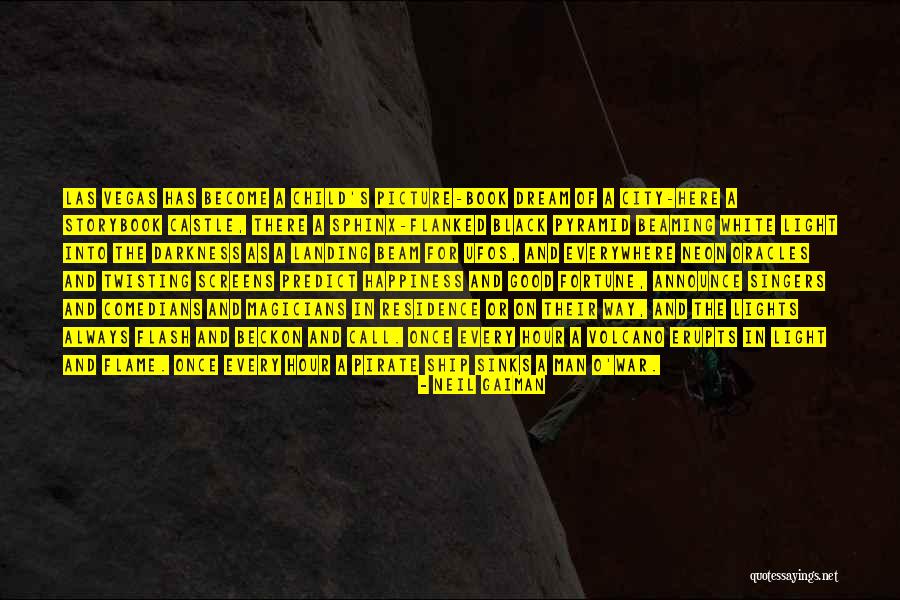 Las Vegas has become a child's picture-book dream of a city-here a storybook castle, there a sphinx-flanked black pyramid beaming white light into the darkness as a landing beam for UFOs, and everywhere neon oracles and twisting screens predict happiness and good fortune, announce singers and comedians and magicians in residence or on their way, and the lights always flash and beckon and call. Once every hour a volcano erupts in light and flame. Once every hour a pirate ship sinks a man o'war. — Neil Gaiman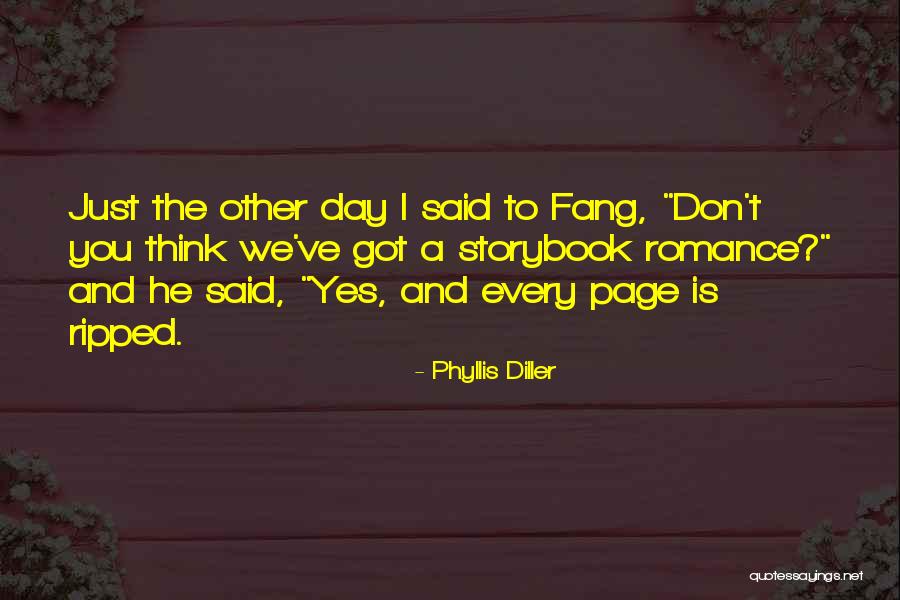 Just the other day I said to Fang, "Don't you think we've got a storybook romance?" and he said, "Yes, and every page is ripped. — Phyllis Diller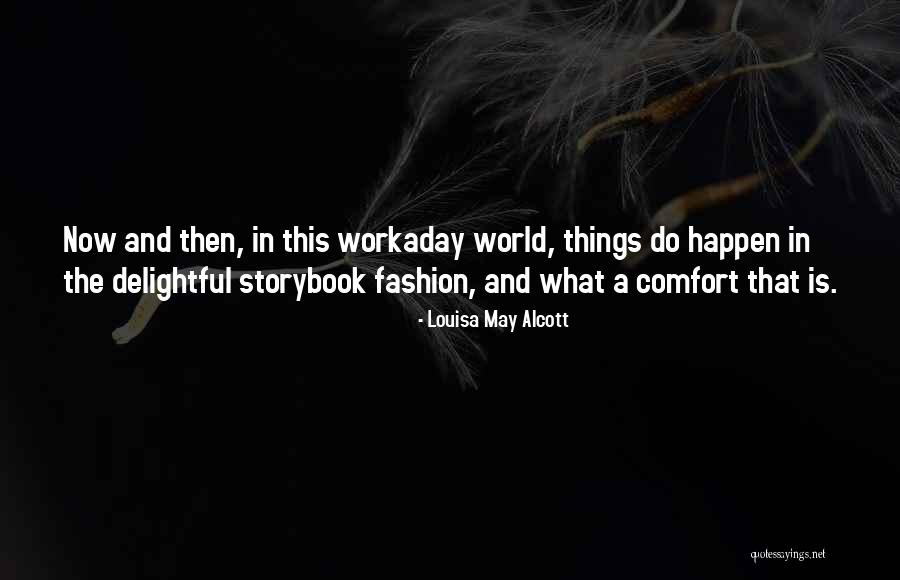 Now and then, in this workaday world, things do happen in the delightful storybook fashion, and what a comfort that is. — Louisa May Alcott
To me who dreamed so much as a child, who made a dreamworld in which I was the heroine of an unending story, the lives of people around me continued to have a certain storybook quality. I learned something which has stood me in good stead many times - The most important thing in any relationship is not what you get but what you give. — Eleanor Roosevelt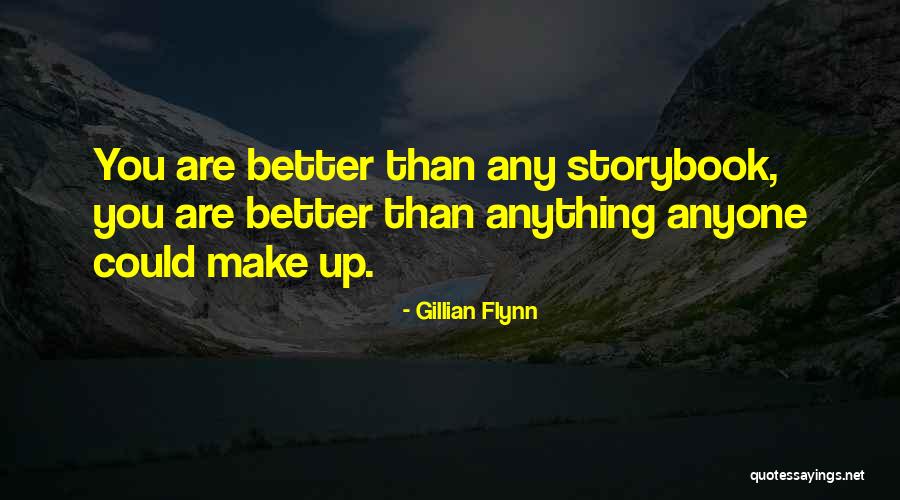 You are better than any storybook, you are better than anything anyone could make up. — Gillian Flynn