Quotes & Sayings About Being Well Adjusted
Enjoy reading and share 34 famous quotes about Being Well Adjusted with everyone.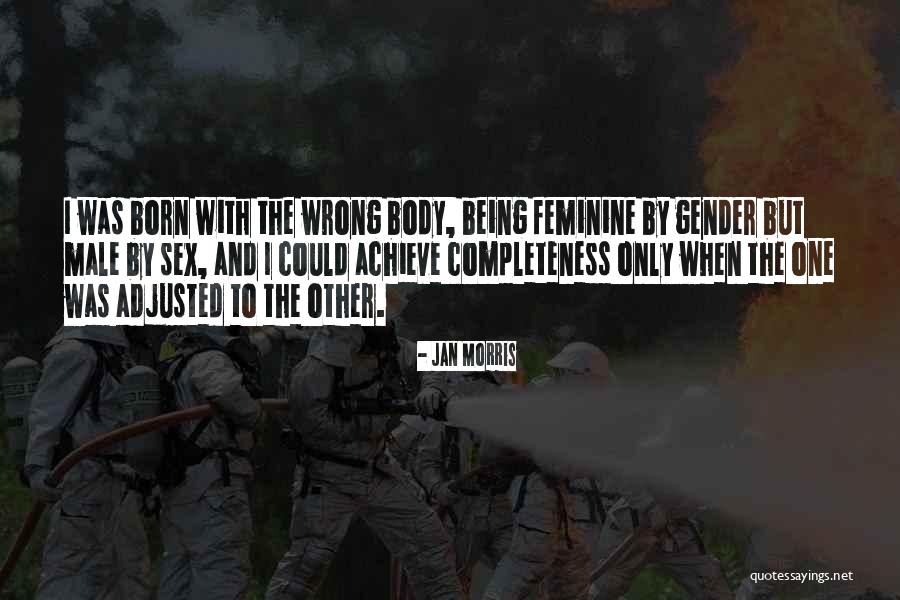 I was born with the wrong body, being feminine by gender but male by sex, and I could achieve completeness only when the one was adjusted to the other. — Jan Morris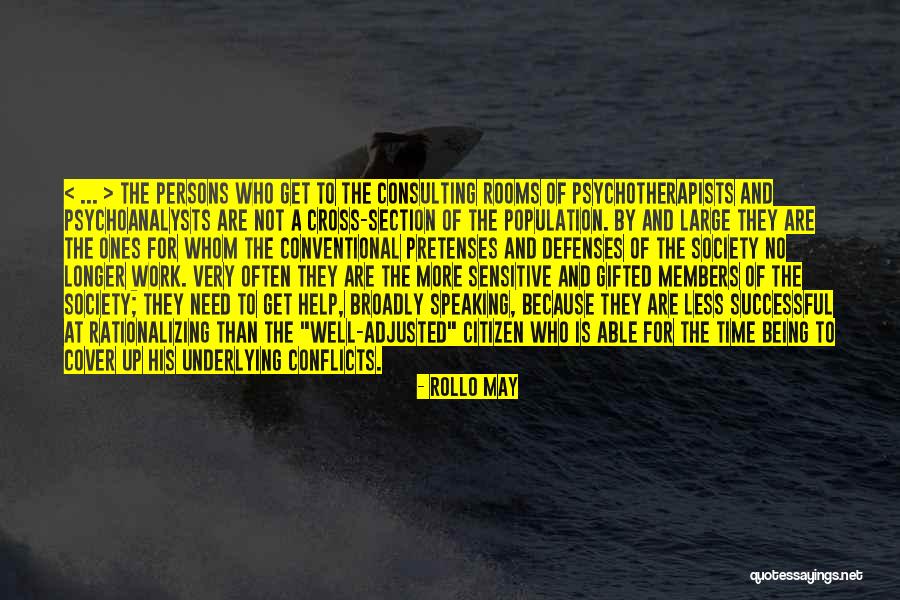 < ... > the persons who get to the consulting rooms of psychotherapists and psychoanalysts are not a cross-section of the population. By and large they are the ones for whom the conventional pretenses and defenses of the society no longer work. Very often they are the more sensitive and gifted members of the society; they need to get help, broadly speaking, because they are less successful at rationalizing than the "well-adjusted" citizen who is able for the time being to cover up his underlying conflicts. — Rollo May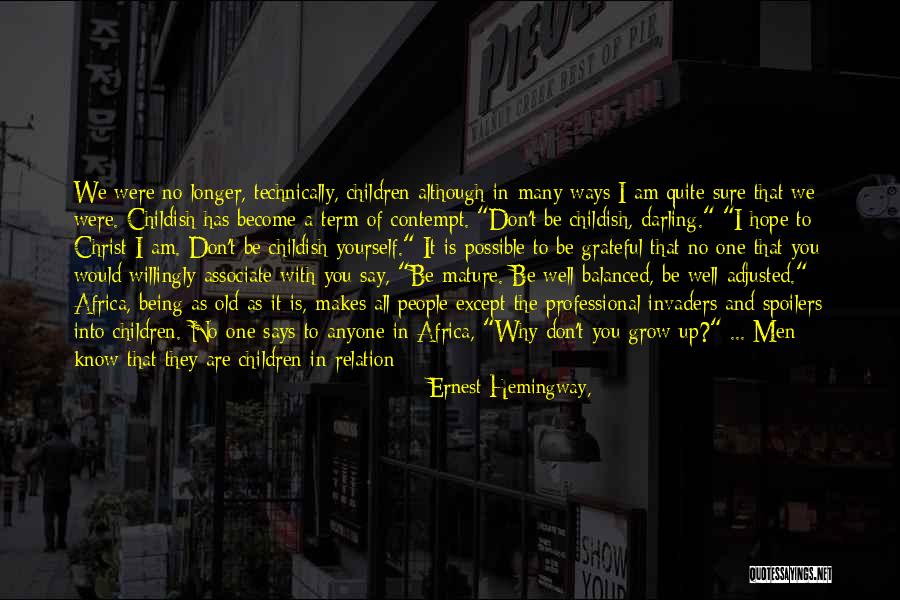 We were no longer, technically, children although in many ways I am quite sure that we were. Childish has become a term of contempt.
"Don't be childish, darling."
"I hope to Christ I am. Don't be childish yourself."
It is possible to be grateful that no one that you would willingly associate with you say, "Be mature. Be well-balanced, be well-adjusted."
Africa, being as old as it is, makes all people except the professional invaders and spoilers into children. No one says to anyone in Africa, "Why don't you grow up?" ...
Men know that they are children in relation to the country and, as in armies, seniority and senility ride close together. But to have the heart of a child is not a disgrace. It is an honor. A man must comport himself as a man ... But it is never a reproach that he has kept a child's heart, a child's honesty and a child's freshness and nobility. — Ernest Hemingway,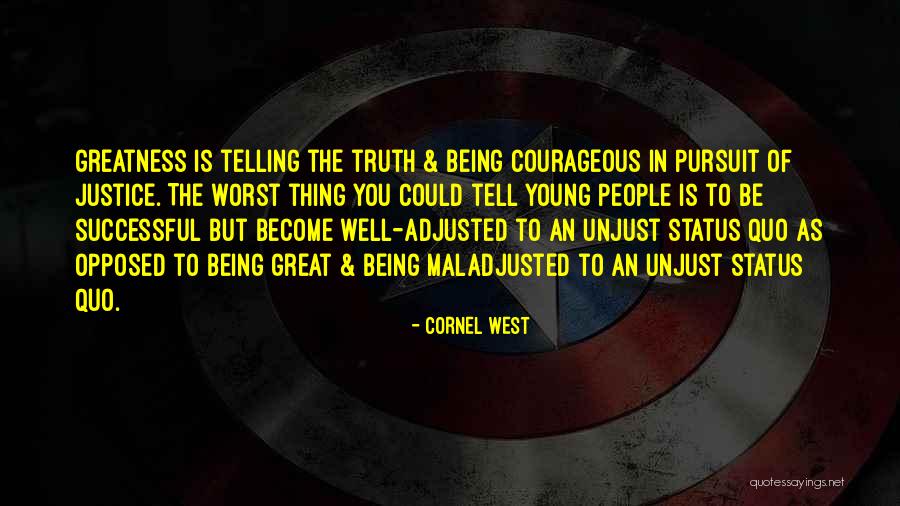 Greatness is telling the truth & being courageous in pursuit of justice. The worst thing you could tell young people is to be successful but become well-adjusted to an unjust status quo as opposed to being great & being maladjusted to an unjust status quo. — Cornel West
People who aren't complicated in real life come through as pretty bland on the screen. Most great performers are not very happy and well adjusted. Perhaps that's the price they pay for being originals. — George Cukor
Believe it or not, a normal human being is one who can have an orgasm and is adjusted to his society. — Aldous Huxley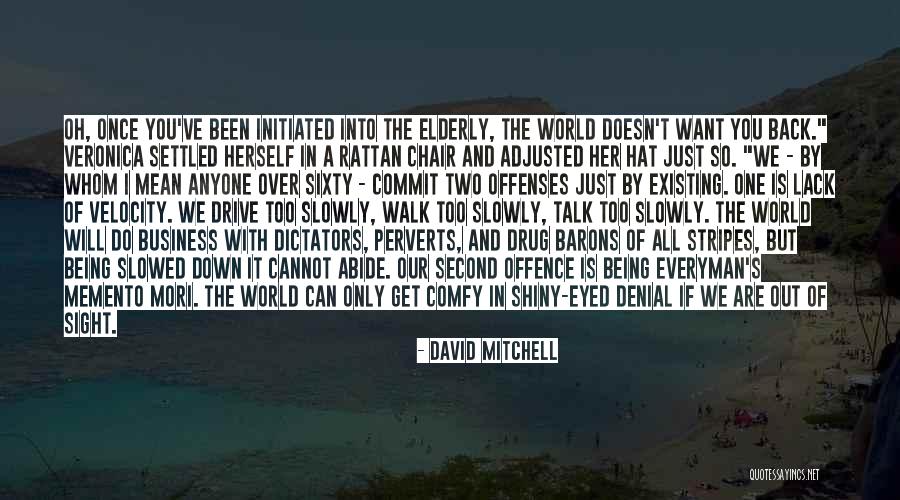 Oh, once you've been initiated into the Elderly, the world doesn't want you back." Veronica settled herself in a rattan chair and adjusted her hat just so. "We - by whom I mean anyone over sixty - commit two offenses just by existing. One is Lack of Velocity. We drive too slowly, walk too slowly, talk too slowly. The world will do business with dictators, perverts, and drug barons of all stripes, but being slowed down it cannot abide. Our second offence is being Everyman's memento mori. The world can only get comfy in shiny-eyed denial if we are out of sight. — David Mitchell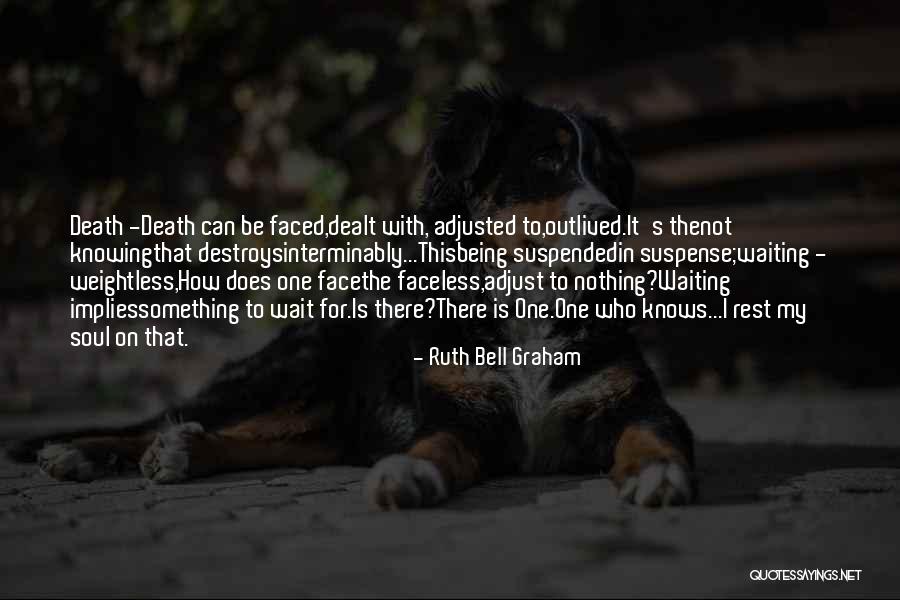 Death -
Death can be faced,
dealt with,
adjusted to,
outlived.
It's the
not knowing
that destroys
interminably...
This
being suspended
in suspense;
waiting - weightless,
How does one face
the faceless,
adjust to nothing?
Waiting implies
something to wait for.
Is there?
There is One.
One who knows...
I rest my soul on that. — Ruth Bell Graham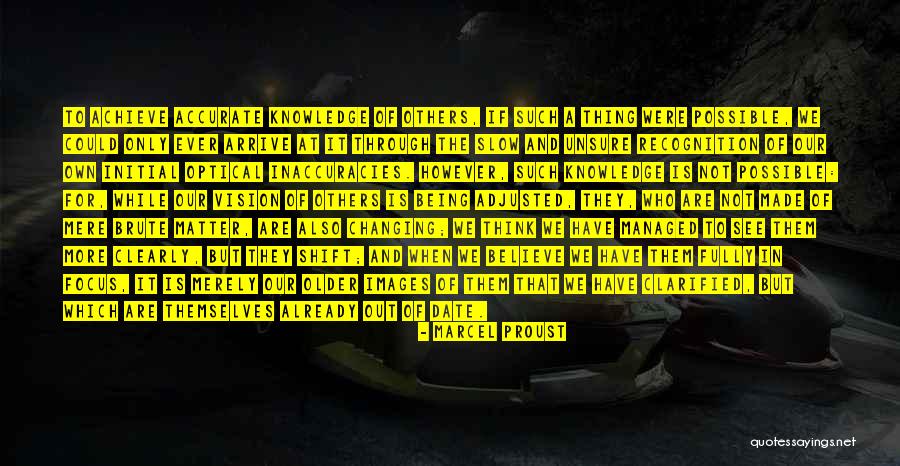 To achieve accurate knowledge of others, if such a thing were possible, we could only ever arrive at it through the slow and unsure recognition of our own initial optical inaccuracies. However, such knowledge is not possible: for, while our vision of others is being adjusted, they, who are not made of mere brute matter, are also changing; we think we have managed to see them more clearly, but they shift; and when we believe we have them fully in focus, it is merely our older images of them that we have clarified, but which are themselves already out of date. — Marcel Proust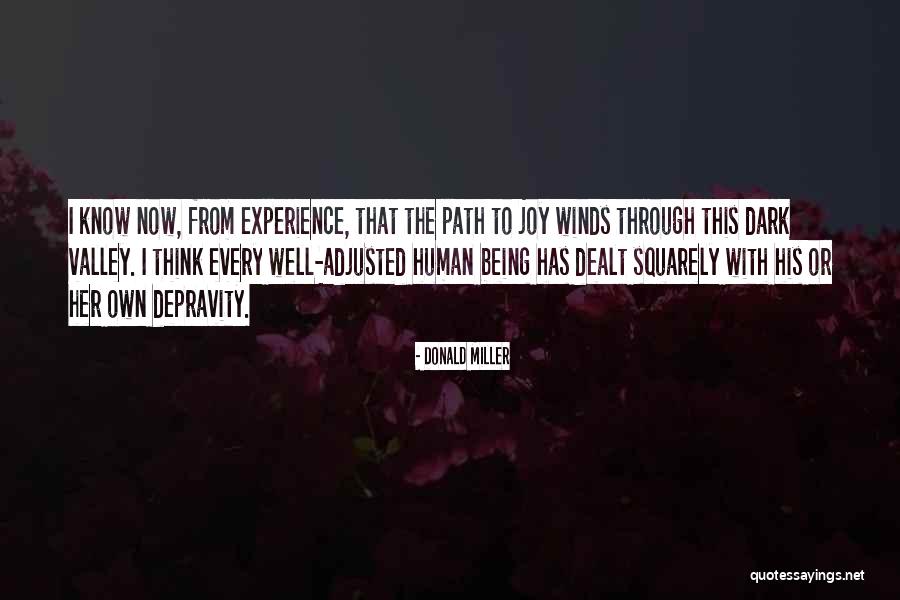 I know now, from experience, that the path to joy winds through this dark valley. I think every well-adjusted human being has dealt squarely with his or her own depravity. — Donald Miller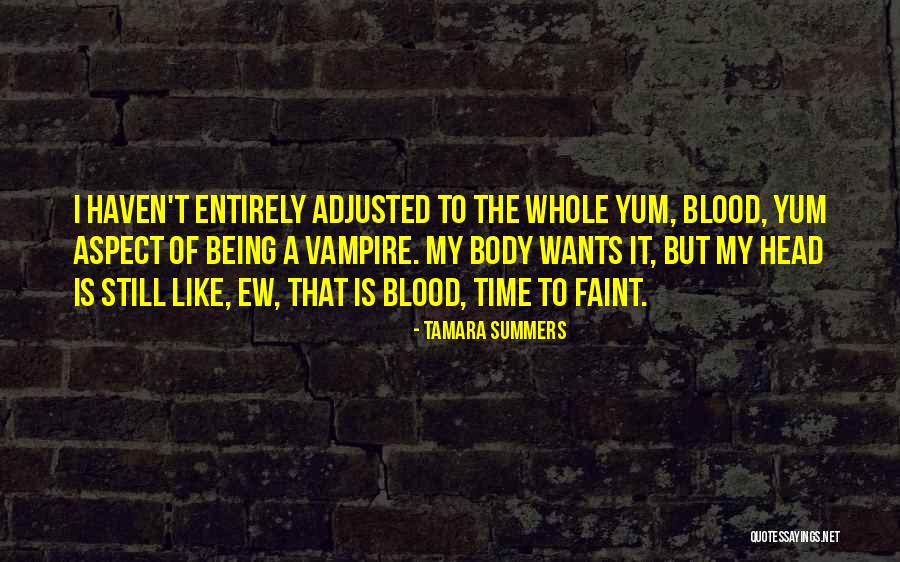 I haven't entirely adjusted to the whole yum, blood, yum aspect of being a vampire. My body wants it, but my head is still like, Ew, that is BLOOD, time to faint. — Tamara Summers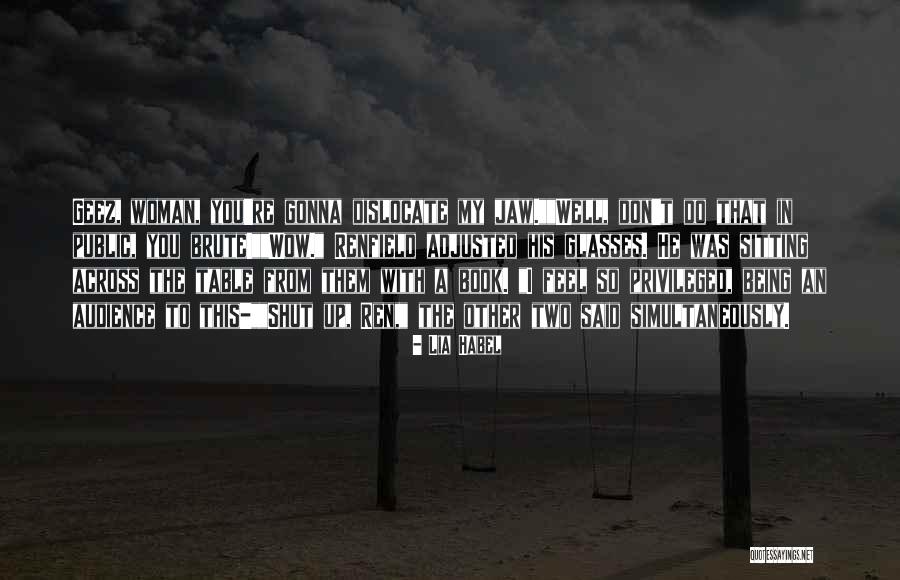 Geez, woman, you're gonna dislocate my jaw."
"Well, don't do that in public, you brute!"
"Wow." Renfield adjusted his glasses. He was sitting across the table from them with a book. "I feel so privileged, being an audience to this-"
"Shut up, Ren," the other two said simultaneously. — Lia Habel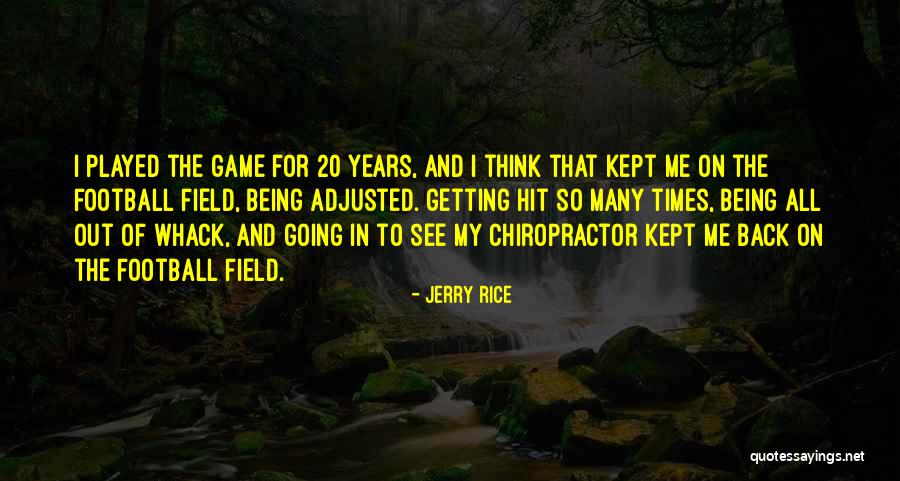 I played the game for 20 years, and I think that kept me on the football field, being adjusted. Getting hit so many times, being all out of whack, and going in to see my chiropractor kept me back on the football field. — Jerry Rice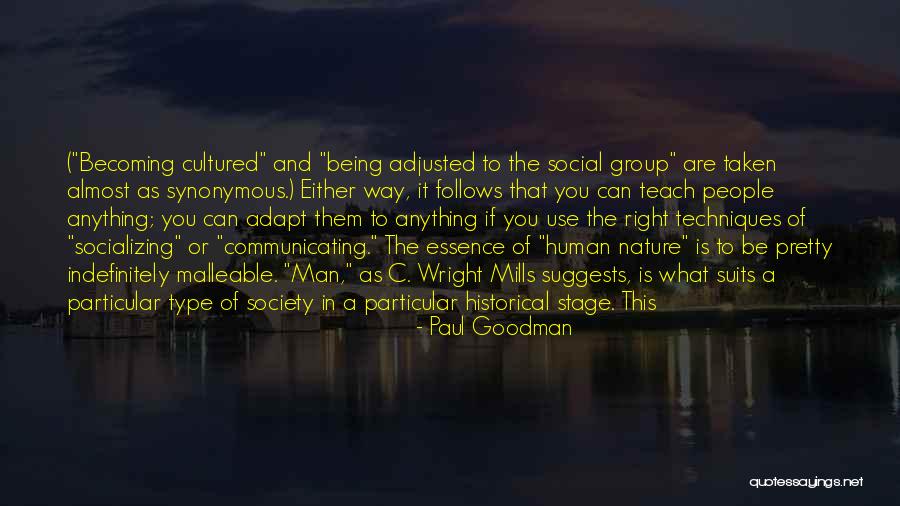 ("Becoming cultured" and "being adjusted to the social group" are taken almost as synonymous.) Either way, it follows that you can teach people anything; you can adapt them to anything if you use the right techniques of "socializing" or "communicating." The essence of "human nature" is to be pretty indefinitely malleable. "Man," as C. Wright Mills suggests, is what suits a particular type of society in a particular historical stage. This — Paul Goodman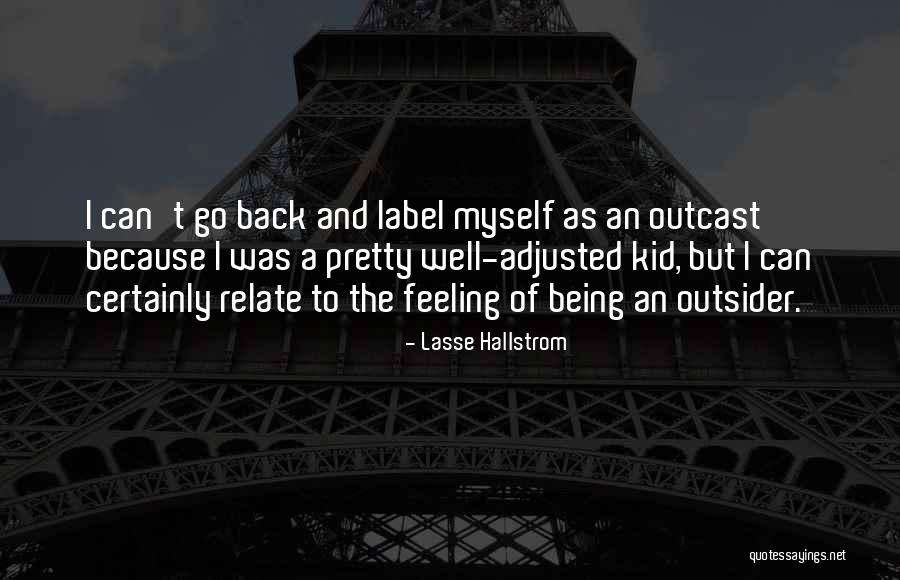 I can't go back and label myself as an outcast because I was a pretty well-adjusted kid, but I can certainly relate to the feeling of being an outsider. — Lasse Hallstrom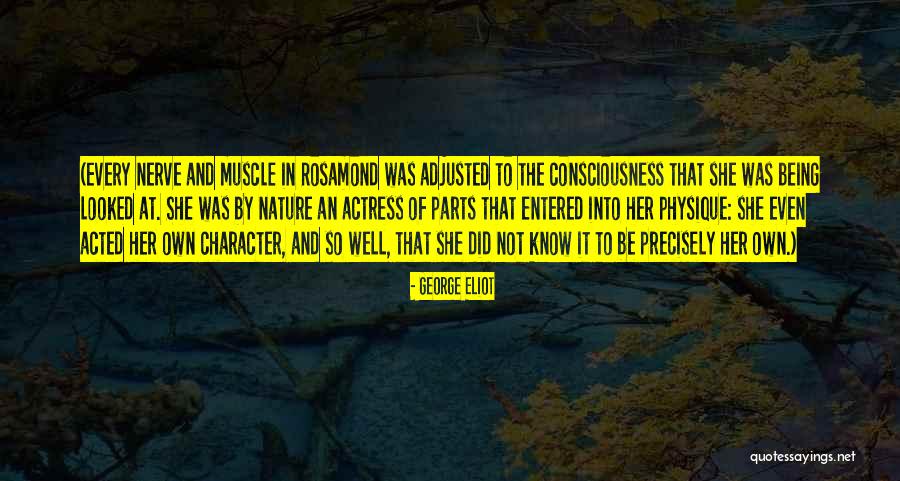 (Every nerve and muscle in Rosamond was adjusted to the consciousness that she was being looked at. She was by nature an actress of parts that entered into her physique: she even acted her own character, and so well, that she did not know it to be precisely her own.) — George Eliot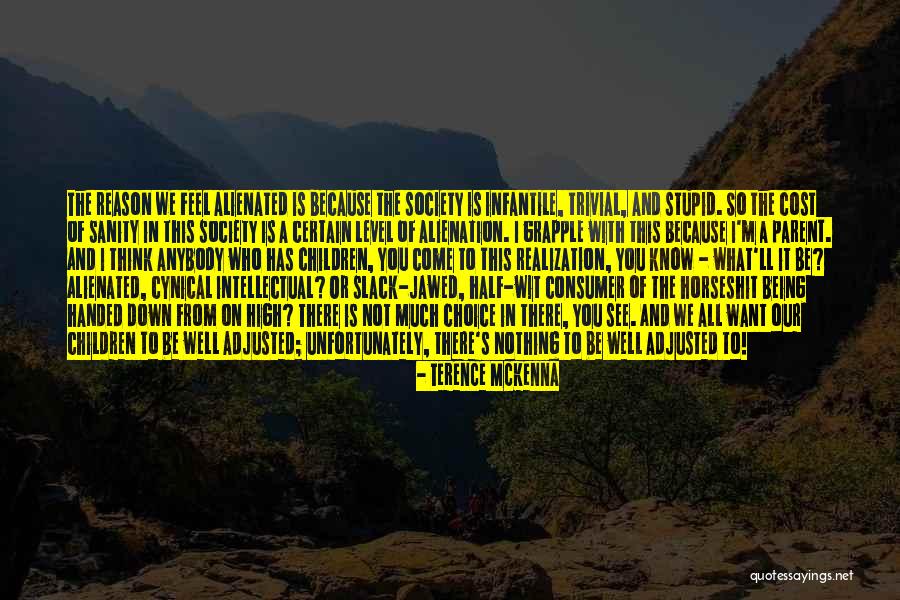 The reason we feel alienated is because the society is infantile, trivial, and stupid. So the cost of sanity in this society is a certain level of alienation. I grapple with this because I'm a parent. And I think anybody who has children, you come to this realization, you know - what'll it be? Alienated, cynical intellectual? Or slack-jawed, half-wit consumer of the horseshit being handed down from on high? There is not much choice in there, you see. And we all want our children to be well adjusted; unfortunately, there's nothing to be well adjusted to! — Terence McKenna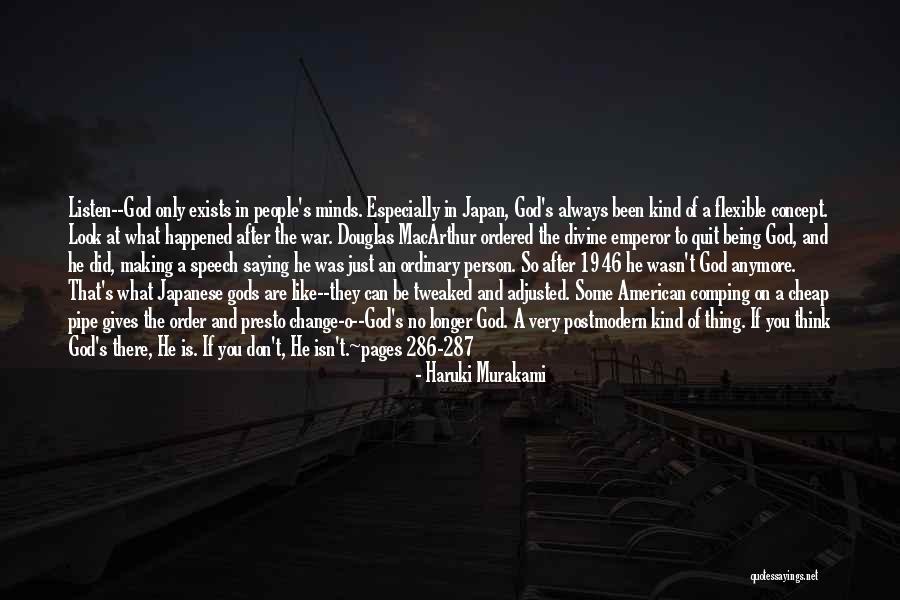 Listen--God only exists in people's minds. Especially in Japan, God's always been kind of a flexible concept. Look at what happened after the war. Douglas MacArthur ordered the divine emperor to quit being God, and he did, making a speech saying he was just an ordinary person. So after 1946 he wasn't God anymore. That's what Japanese gods are like--they can be tweaked and adjusted. Some American comping on a cheap pipe gives the order and presto change-o--God's no longer God. A very postmodern kind of thing. If you think God's there, He is. If you don't, He isn't.
~pages 286-287 — Haruki Murakami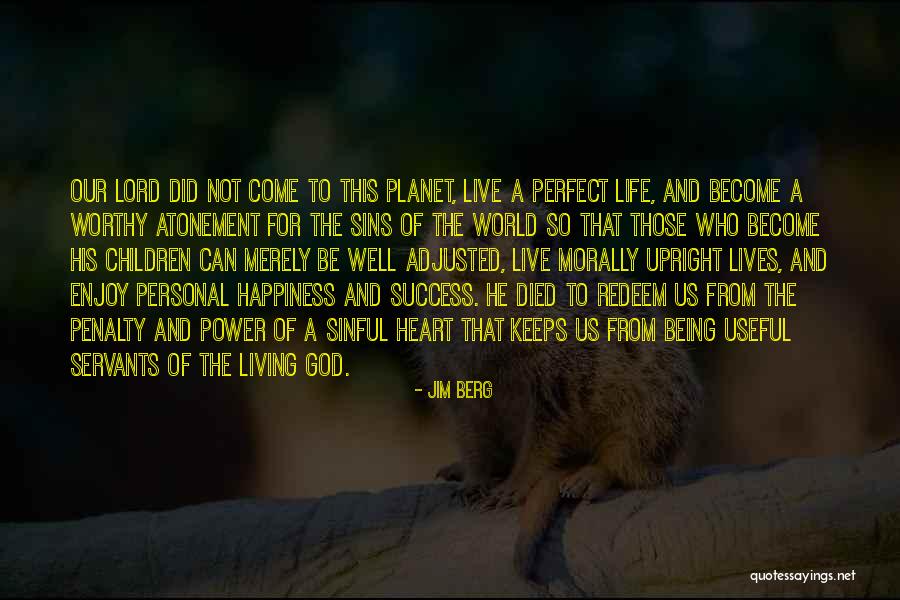 Our Lord did not come to this planet, live a perfect life, and become a worthy atonement for the sins of the world so that those who become His children can merely be well adjusted, live morally upright lives, and enjoy personal happiness and success. He died to redeem us from the penalty and power of a sinful heart that keeps us from being useful servants of the living God. — Jim Berg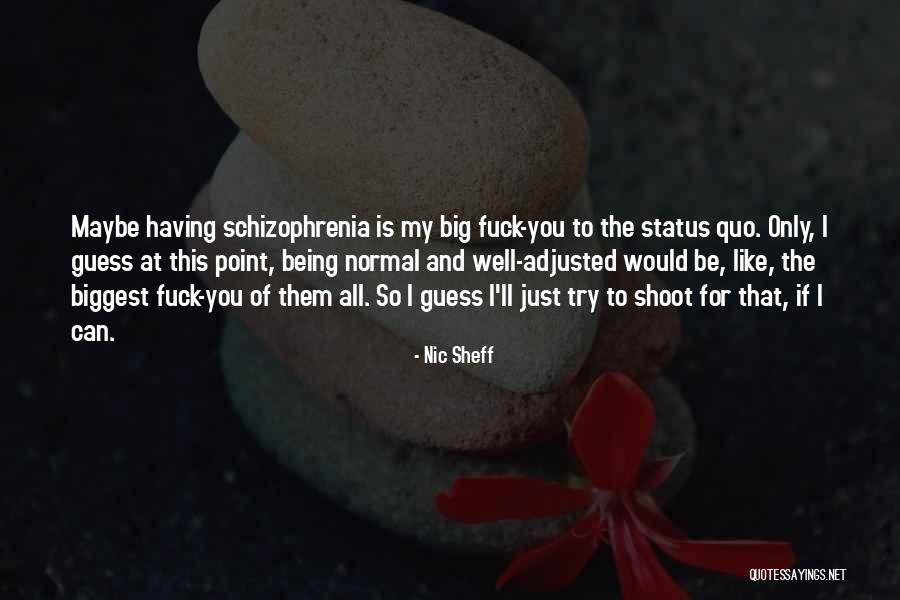 Maybe having schizophrenia is my big fuck-you to the status quo. Only, I guess at this point, being normal and well-adjusted would be, like, the biggest fuck-you of them all. So I guess I'll just try to shoot for that, if I can. — Nic Sheff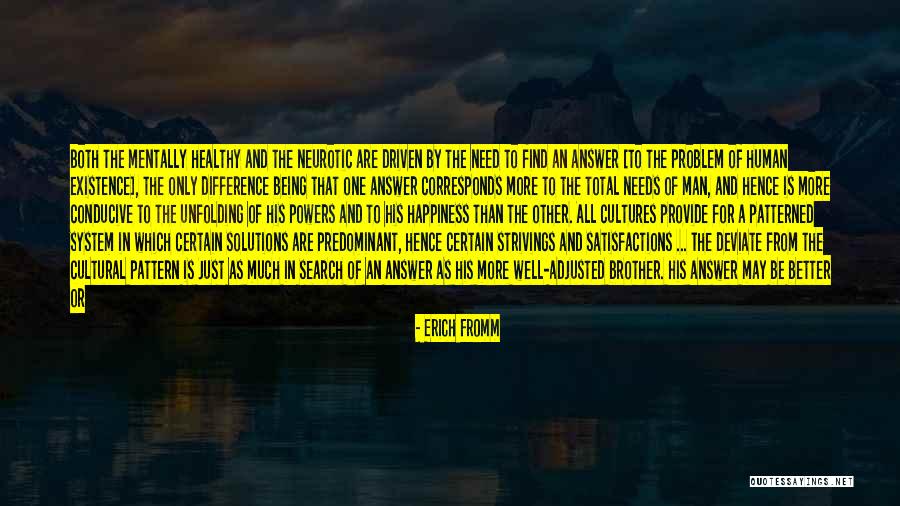 Both the mentally healthy and the neurotic are driven by the need to find an answer [to the problem of human existence], the only difference being that one answer corresponds more to the total needs of man, and hence is more conducive to the unfolding of his powers and to his happiness than the other. All cultures provide for a patterned system in which certain solutions are predominant, hence certain strivings and satisfactions ... The deviate from the cultural pattern is just as much in search of an answer as his more well-adjusted brother. His answer may be better or worse than the one given by his culture - it is always another answer to the same fundamental question raised by human existence. In this sense all cultures are religious and every neurosis is a private form of religion, provided we mean by religion an attempt to answer the problem of human existence. — Erich Fromm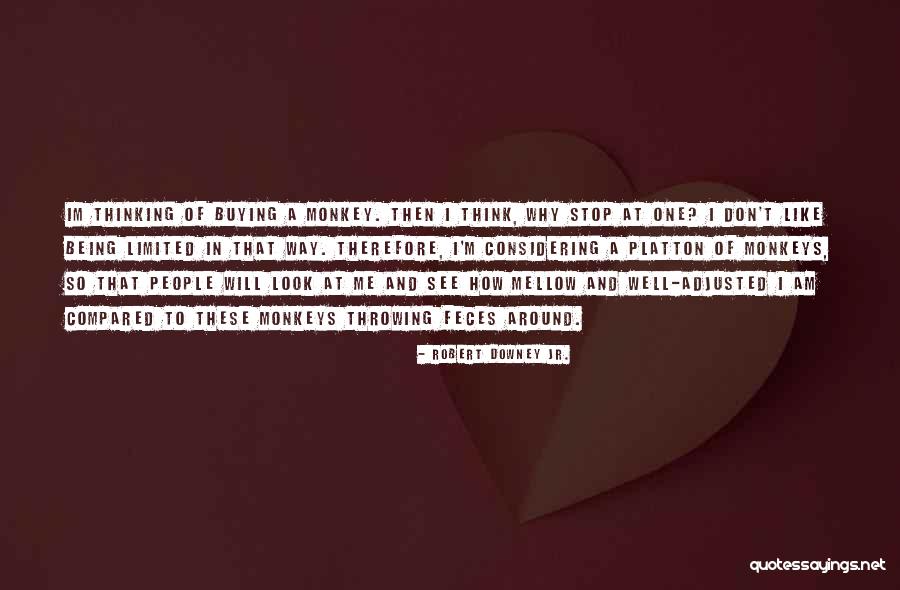 Im thinking of buying a monkey. Then I think, Why stop at one? I don't like being limited in that way. Therefore, I'm considering a platton of monkeys, so that people will look at me and see how mellow and well-adjusted I am compared to these monkeys throwing feces around. — Robert Downey Jr.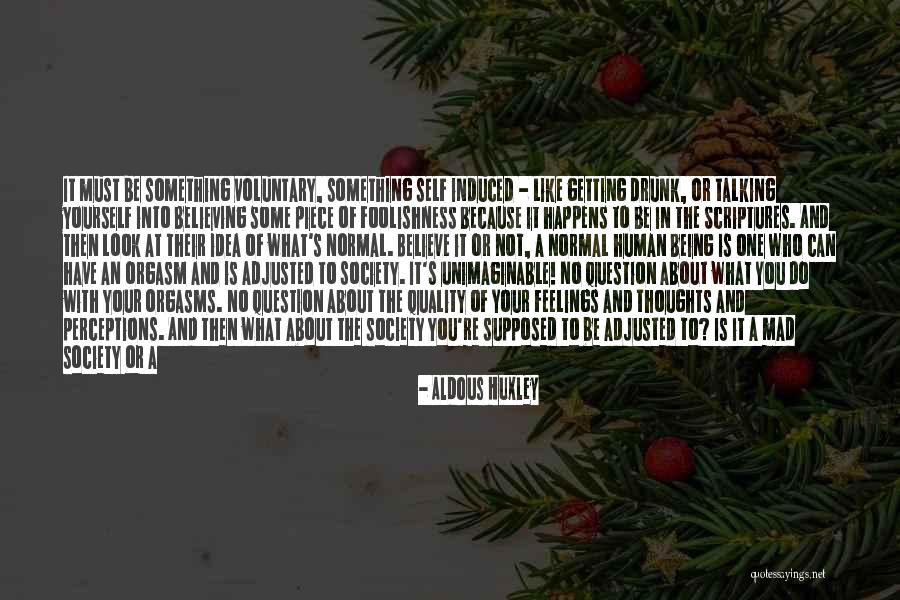 It must be something voluntary, something self induced - like getting drunk, or talking yourself into believing some piece of foolishness because it happens to be in the Scriptures. And then look at their idea of what's normal. Believe it or not, a normal human being is one who can have an orgasm and is adjusted to society. It's unimaginable! No question about what you do with your orgasms. No question about the quality of your feelings and thoughts and perceptions. And then what about the society you're supposed to be adjusted to? Is it a mad society or a sane one? And even if it's pretty sane, is it right that anybody should be completely adjusted to it? — Aldous Huxley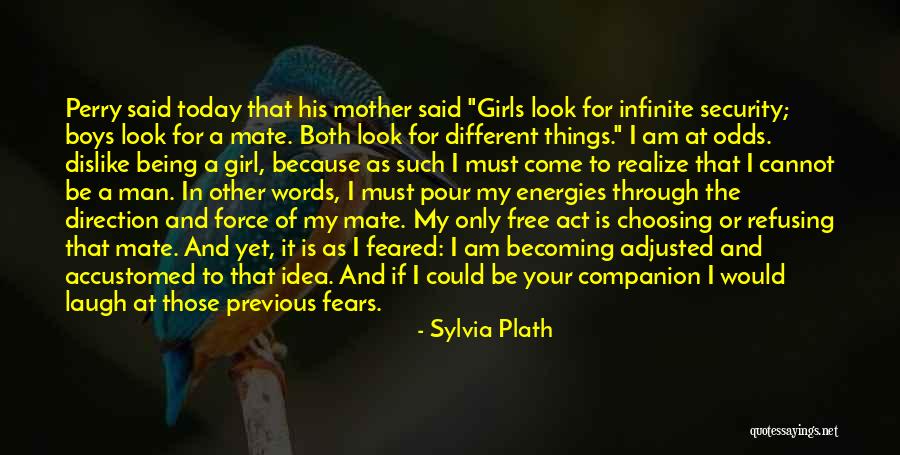 Perry said today that his mother said "Girls look for infinite security; boys look for a mate. Both look for different things." I am at odds. dislike being a girl, because as such I must come to realize that I cannot be a man. In other words, I must pour my energies through the direction and force of my mate. My only free act is choosing or refusing that mate. And yet, it is as I feared: I am becoming adjusted and accustomed to that idea. And if I could be your companion I would laugh at those previous fears. I like what you heighten in me. And I am amazed that I, so proud and distainful of custom, could consider marriage an honorable and vital estate. But under certain circumstances I do justly consider it that. — Sylvia Plath
The media is not just the message. The media is a massage. We're constantly being stroked, manipulated, adjusted, realigned, and manoeuvered. — Joey Skaggs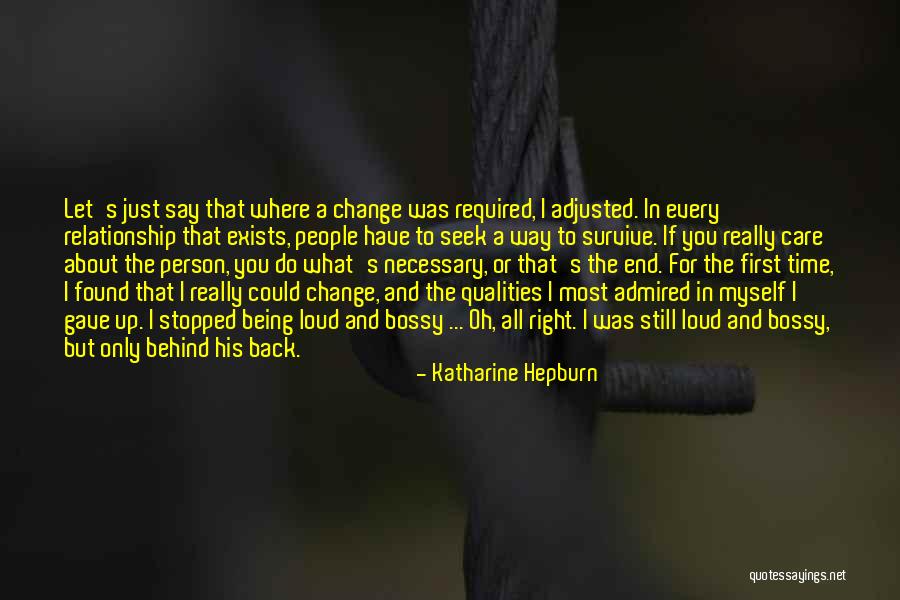 Let's just say that where a change was required, I adjusted. In every relationship that exists, people have to seek a way to survive. If you really care about the person, you do what's necessary, or that's the end. For the first time, I found that I really could change, and the qualities I most admired in myself I gave up. I stopped being loud and bossy ... Oh, all right. I was still loud and bossy, but only behind his back. — Katharine Hepburn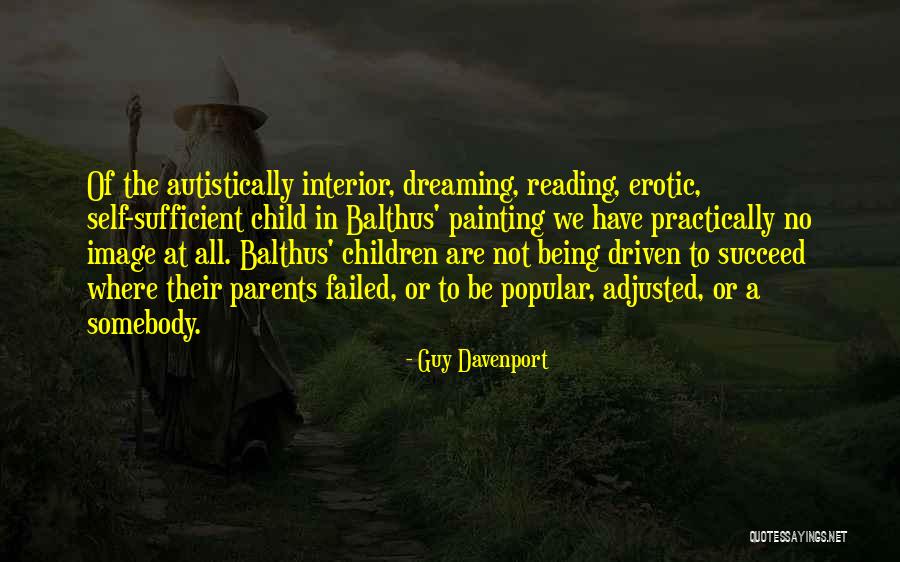 Of the autistically interior, dreaming, reading, erotic, self-sufficient child in Balthus' painting we have practically no image at all. Balthus' children are not being driven to succeed where their parents failed, or to be popular, adjusted, or a somebody. — Guy Davenport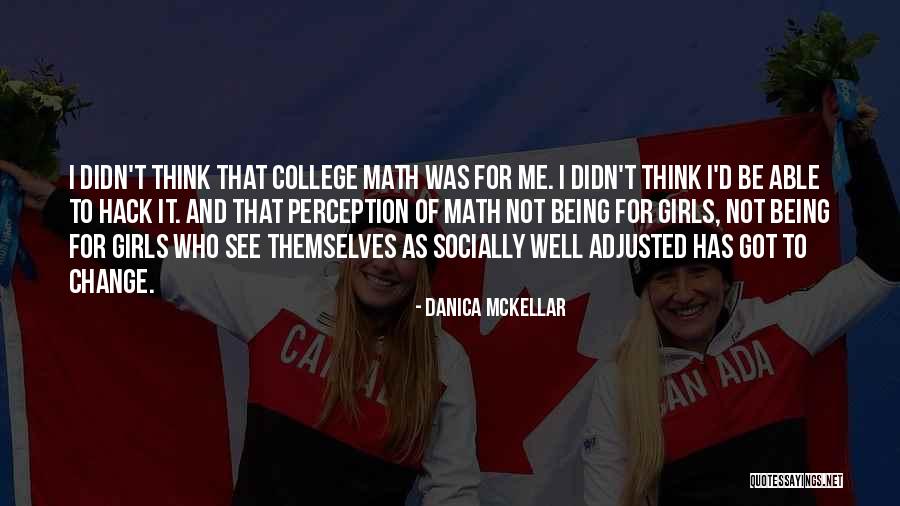 I didn't think that college math was for me. I didn't think I'd be able to hack it. And that perception of math not being for girls, not being for girls who see themselves as socially well adjusted has got to change. — Danica McKellar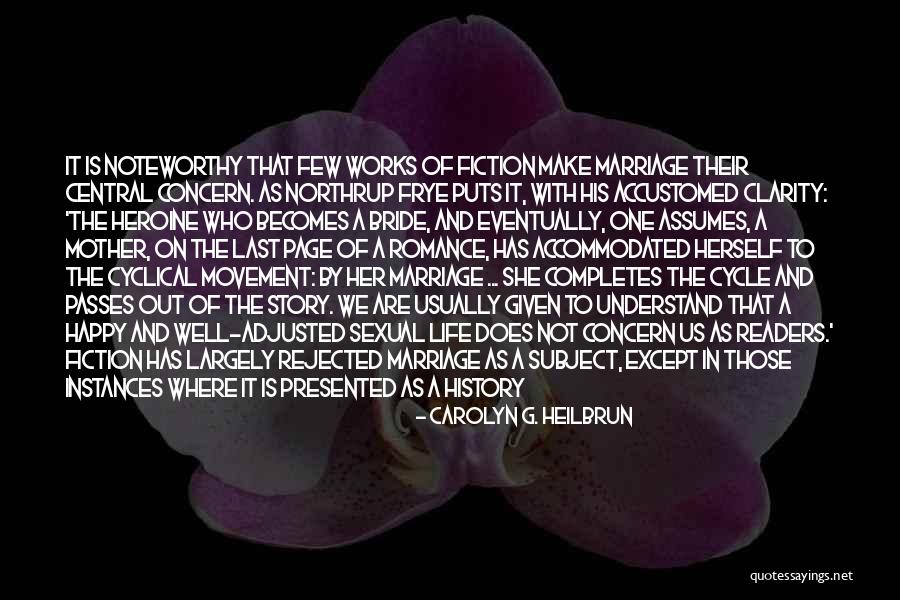 It is noteworthy that few works of fiction make marriage their central concern. As Northrup Frye puts it, with his accustomed clarity: 'The heroine who becomes a bride, and eventually, one assumes, a mother, on the last page of a romance, has accommodated herself to the cyclical movement: by her marriage ... she completes the cycle and passes out of the story. We are usually given to understand that a happy and well-adjusted sexual life does not concern us as readers.' Fiction has largely rejected marriage as a subject, except in those instances where it is presented as a history of betrayal
at worst an Updike hell, at best when Auden speaks of it as a game calling for 'patience, foresight, maneuver, like war, like marriage.' Marriage is very different than fiction presents it as being. We rarely examine its unromantic aspects. — Carolyn G. Heilbrun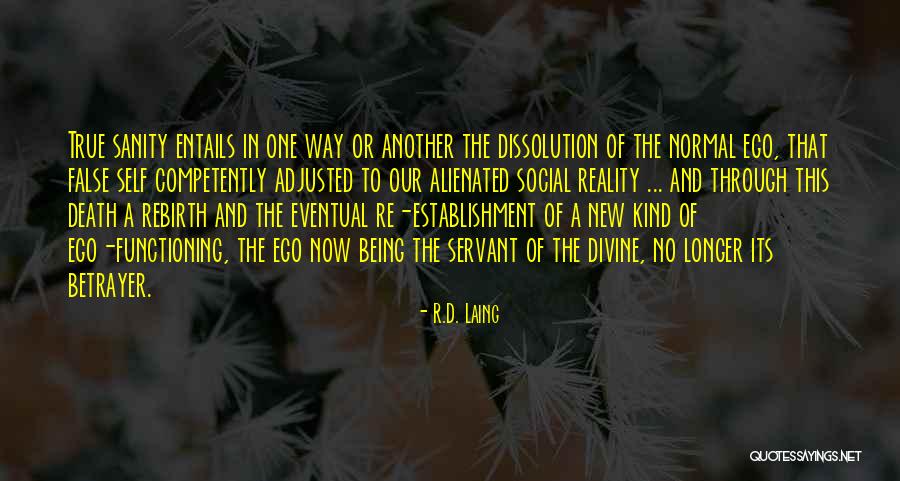 True sanity entails in one way or another the dissolution of the normal ego, that false self competently adjusted to our alienated social reality ... and through this death a rebirth and the eventual re-establishment of a new kind of ego-functioning, the ego now being the servant of the divine, no longer its betrayer. — R.D. Laing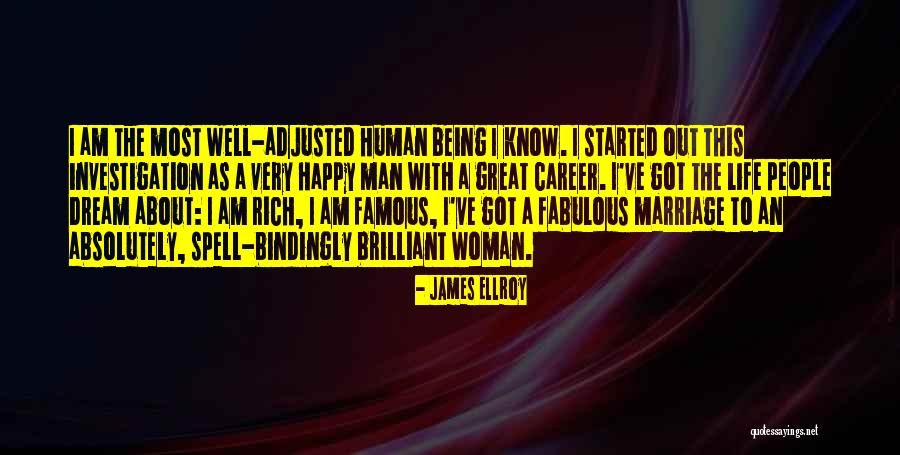 I am the most well-adjusted human being I know. I started out this investigation as a very happy man with a great career. I've got the life people dream about: I am rich, I am famous, I've got a fabulous marriage to an absolutely, spell-bindingly brilliant woman. — James Ellroy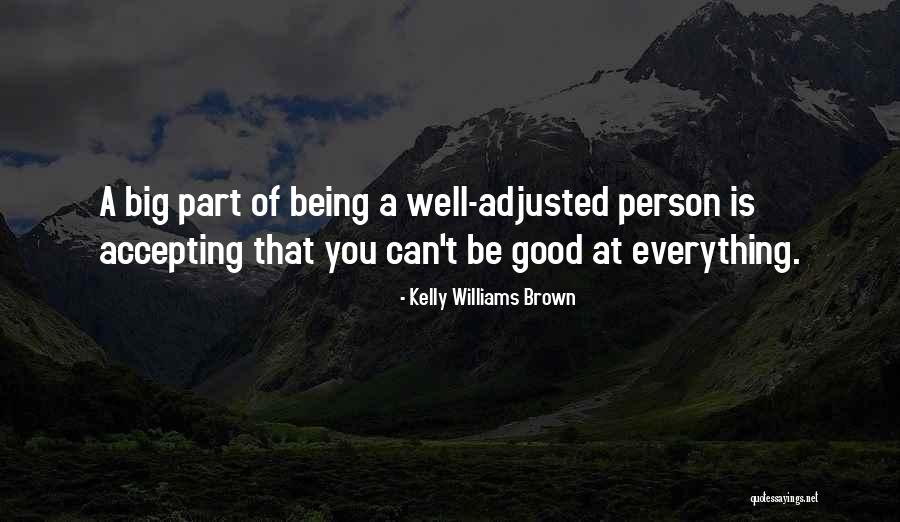 A big part of being a well-adjusted person is accepting that you can't be good at everything. — Kelly Williams Brown
The angel leaned down, the scent of fresh air preceding him. "Neither that wall nor that skull will give you what you're looking for."
Tohr narrowed his eyes and wished he were strong enough to fight the guy. "They won't? Well, then they're making a liar out of you. 'Now is the time. Tonight everything changes.' You give portent a bad name, you know that? You are just so full of shit."
Lassiter smiled and idly adjusted the gold hoop that pierced his eyebrow. "If you think being rude is going to get my attention, you'll be really bored before I care."

-Lassiter & Tohr — J.R. Ward