Quotes & Sayings About Being Selfless And Giving
Enjoy reading and share 7 famous quotes about Being Selfless And Giving with everyone.
Top Being Selfless And Giving Quotes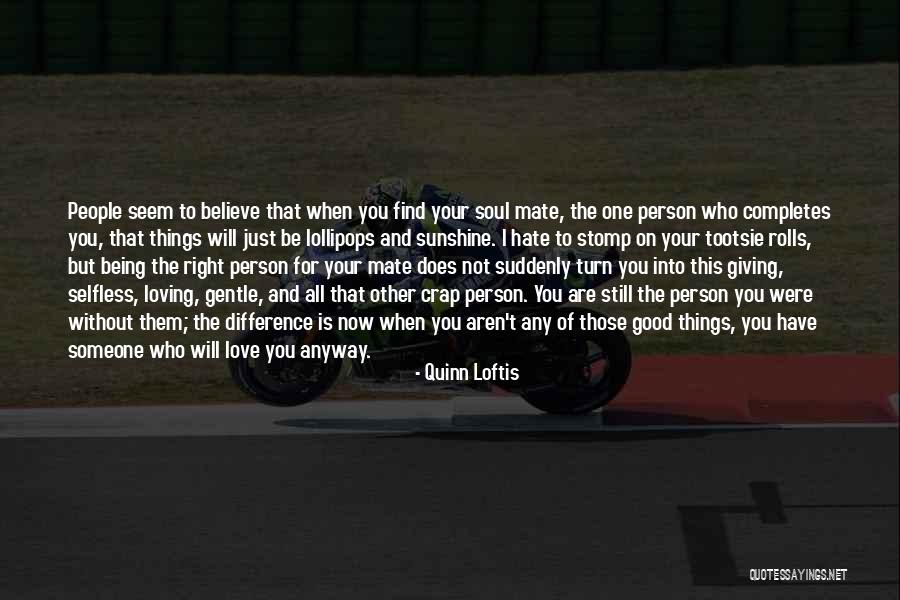 People seem to believe that when you find your soul mate, the one person who completes you, that things will just be lollipops and sunshine. I hate to stomp on your tootsie rolls, but being the right person for your mate does not suddenly turn you into this giving, selfless, loving, gentle, and all that other crap person. You are still the person you were without them; the difference is now when you aren't any of those good things, you have someone who will love you anyway. — Quinn Loftis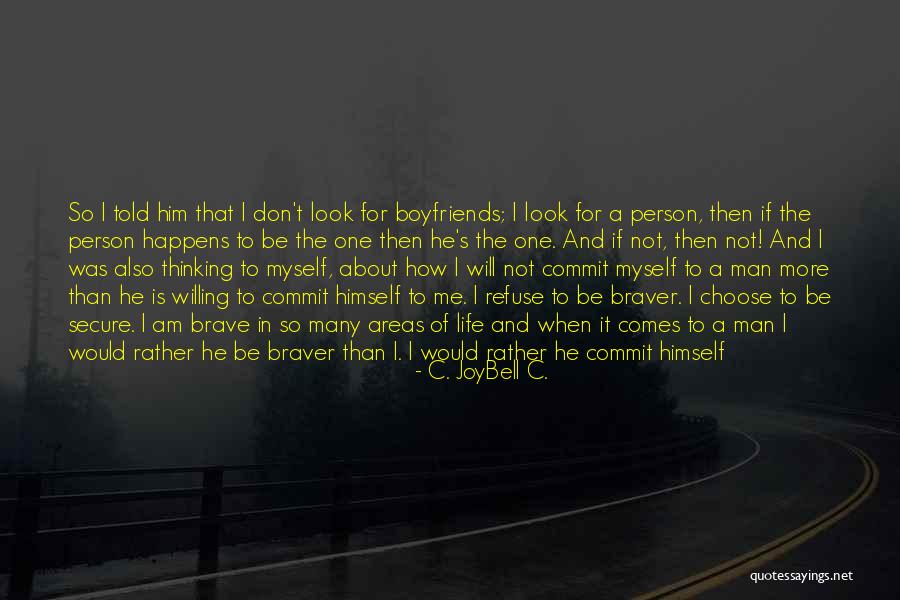 So I told him that I don't look for boyfriends; I look for a person, then if the person happens to be the one then he's the one. And if not, then not! And I was also thinking to myself, about how I will not commit myself to a man more than he is willing to commit himself to me. I refuse to be braver. I choose to be secure. I am brave in so many areas of life and when it comes to a man I would rather he be braver than I. I would rather he commit himself to me in ways that will make my heart know him so well that I can say he swims in my blood and he walks inside my bones. But for me to throw my commitment in front of him, on the ground, to see if it's good enough? Hell will freeze over before that happens. I compromise myself in many ways, because compromise is selfless and compromise is giving. But one thing I will not compromise is my commitment. I have to feel safe to do that. I have to know that I am reciprocating; not initiating. — C. JoyBell C.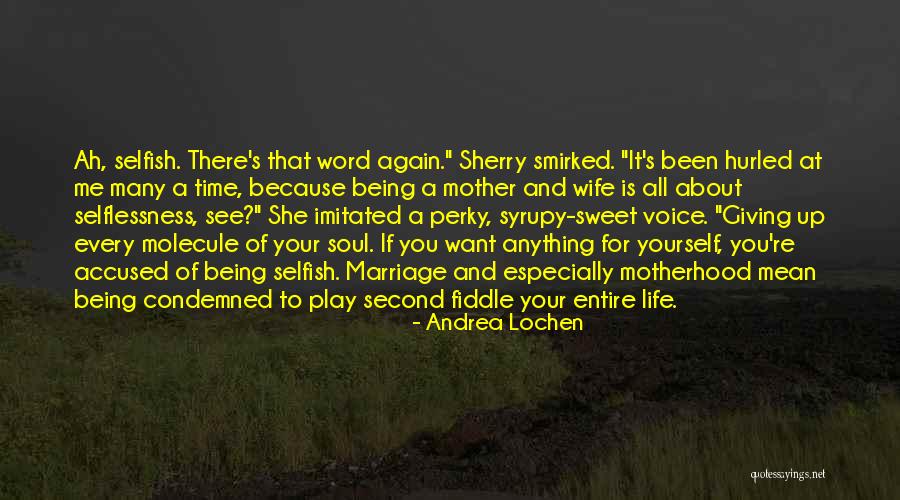 Ah, selfish. There's that word again." Sherry smirked. "It's been hurled at me many a time, because being a mother and wife is all about selflessness, see?" She imitated a perky, syrupy-sweet voice. "Giving up every molecule of your soul. If you want anything for yourself, you're accused of being selfish. Marriage and especially motherhood mean being condemned to play second fiddle your entire life. — Andrea Lochen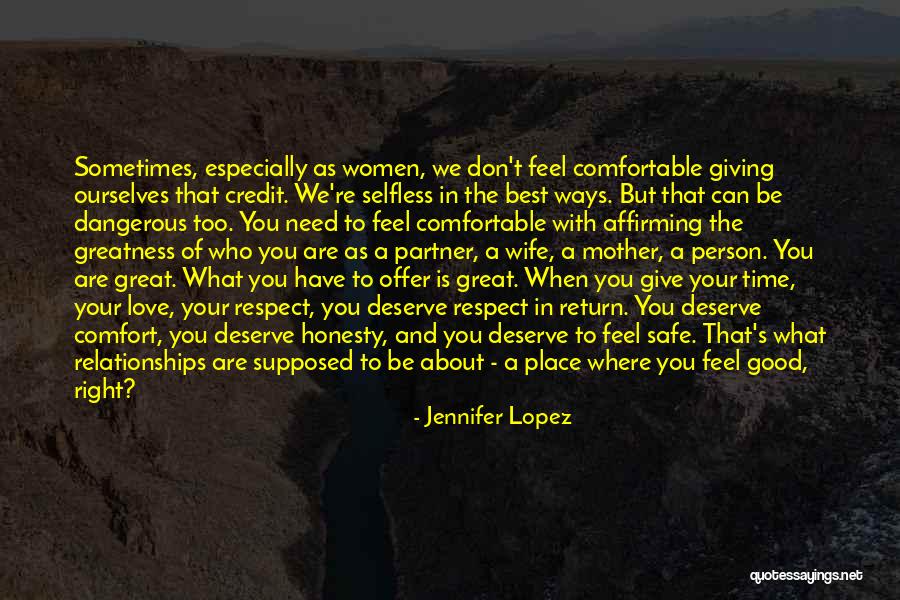 Sometimes, especially as women, we don't feel comfortable giving ourselves that credit. We're selfless in the best ways. But that can be dangerous too. You need to feel comfortable with affirming the greatness of who you are as a partner, a wife, a mother, a person. You are great. What you have to offer is great. When you give your time, your love, your respect, you deserve respect in return. You deserve comfort, you deserve honesty, and you deserve to feel safe. That's what relationships are supposed to be about - a place where you feel good, right? — Jennifer Lopez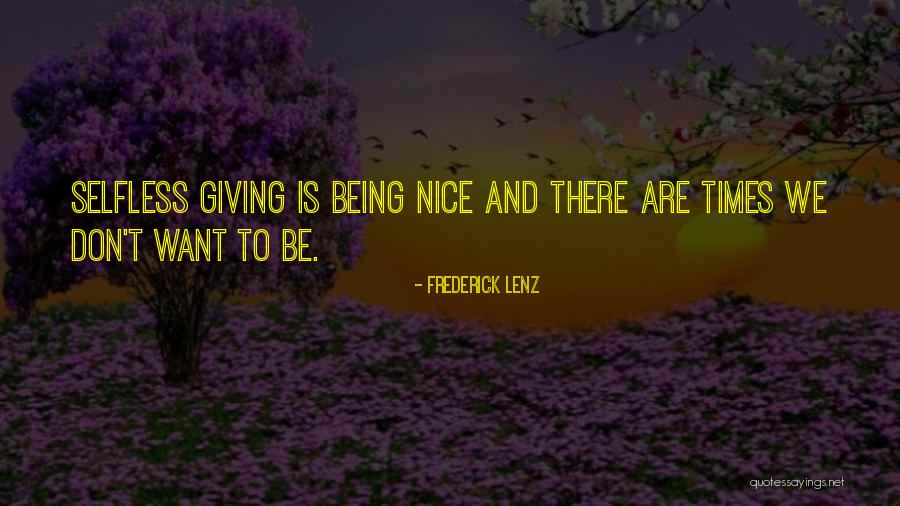 Selfless giving is being nice and there are times we don't want to be. — Frederick Lenz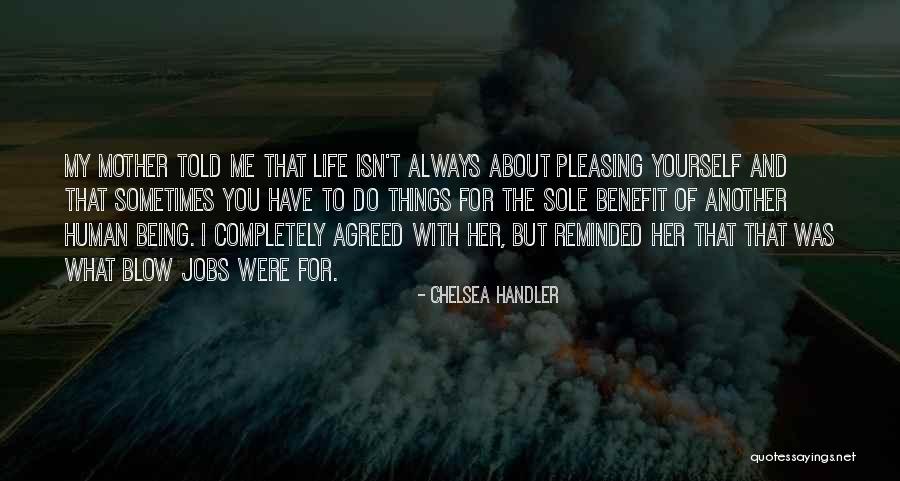 My mother told me that life isn't always about pleasing yourself and that sometimes you have to do things for the sole benefit of another human being. I completely agreed with her, but reminded her that that was what blow jobs were for. — Chelsea Handler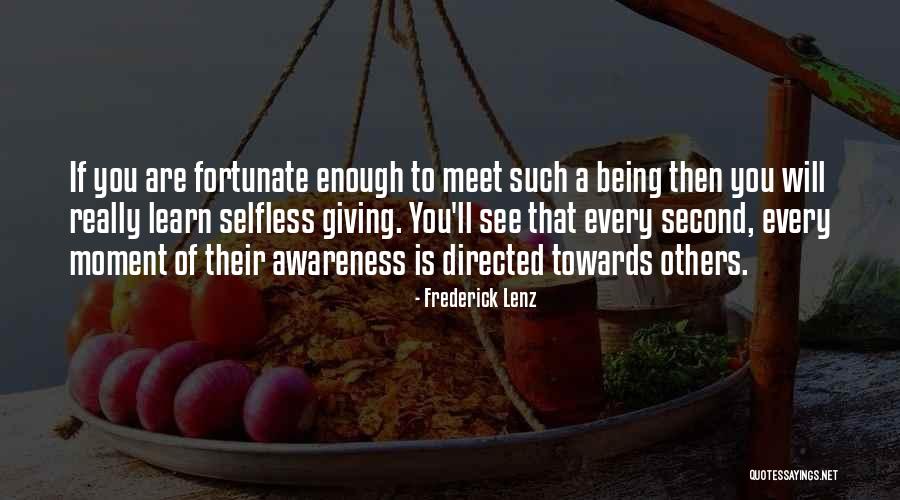 If you are fortunate enough to meet such a being then you will really learn selfless giving. You'll see that every second, every moment of their awareness is directed towards others. — Frederick Lenz