Quotes & Sayings About Being Kind And Compassionate
Enjoy reading and share 16 famous quotes about Being Kind And Compassionate with everyone.
Top Being Kind And Compassionate Quotes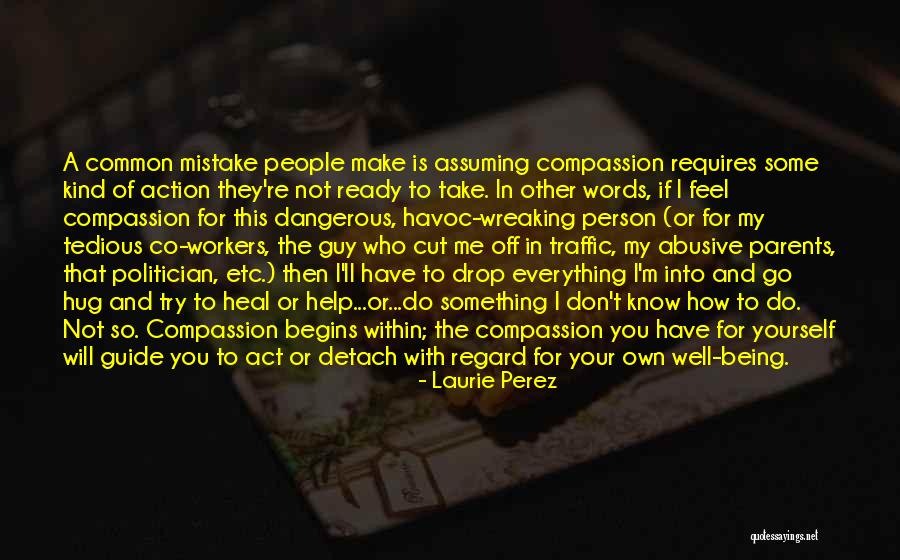 A common mistake people make is assuming compassion requires some kind of action they're not ready to take. In other words, if I feel compassion for this dangerous, havoc-wreaking person (or for my tedious co-workers, the guy who cut me off in traffic, my abusive parents, that politician, etc.) then I'll have to drop everything I'm into and go hug and try to heal or help...or
...do something I don't know how to do. Not so.

Compassion begins within; the compassion you have for yourself will guide you to act or detach with regard for your own well-being. — Laurie Perez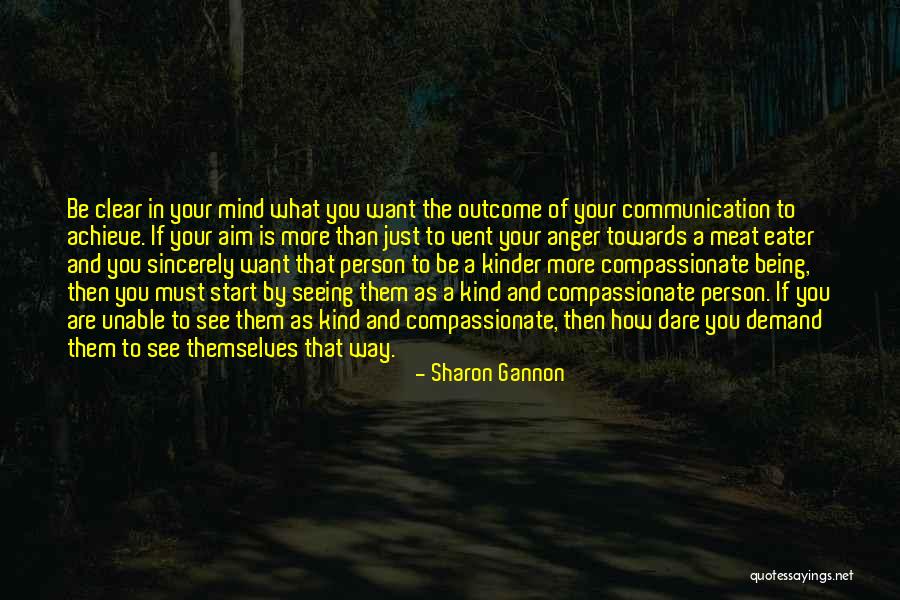 Be clear in your mind what you want the outcome of your communication to achieve. If your aim is more than just to vent your anger towards a meat eater and you sincerely want that person to be a kinder more compassionate being, then you must start by seeing them as a kind and compassionate person. If you are unable to see them as kind and compassionate, then how dare you demand them to see themselves that way. — Sharon Gannon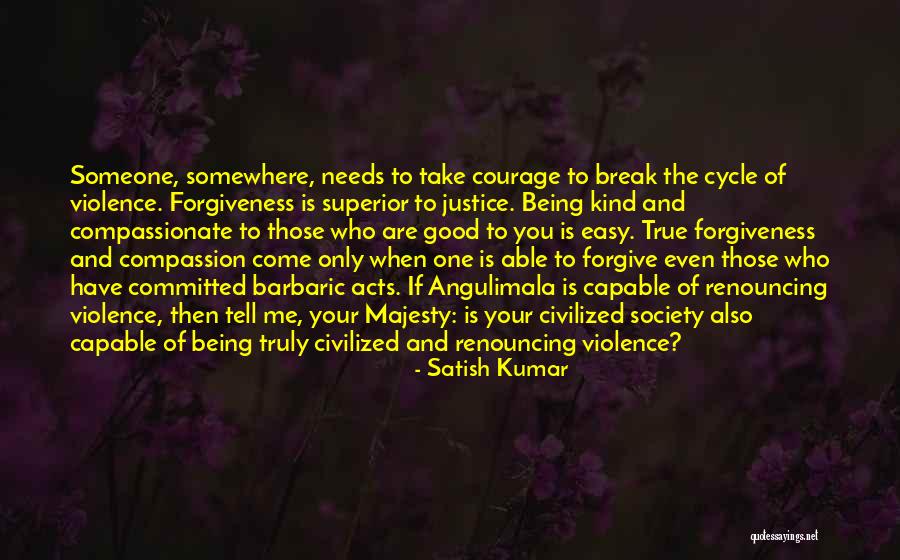 Someone, somewhere, needs to take courage to break the cycle of violence. Forgiveness is superior to justice. Being kind and compassionate to those who are good to you is easy. True forgiveness and compassion come only when one is able to forgive even those who have committed barbaric acts. If Angulimala is capable of renouncing violence, then tell me, your Majesty: is your civilized society also capable of being truly civilized and renouncing violence? — Satish Kumar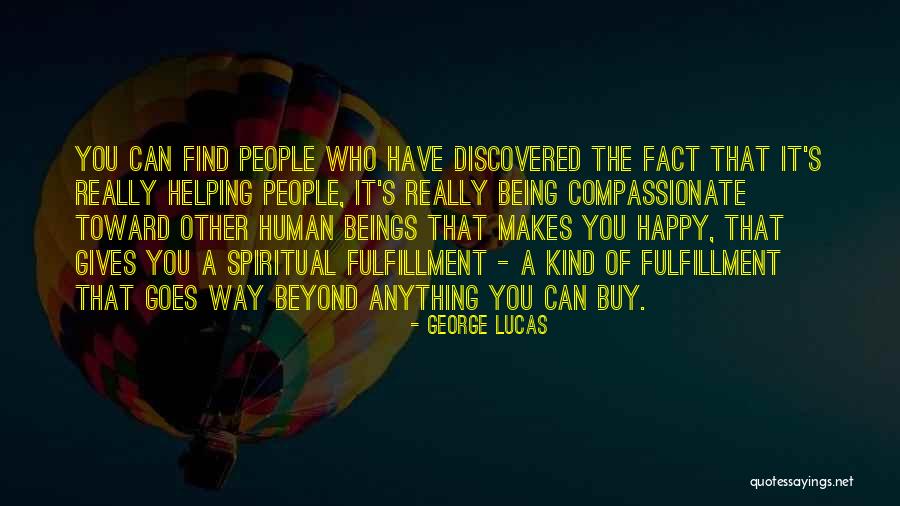 You can find people who have discovered the fact that it's really helping people, it's really being compassionate toward other human beings that makes you happy, that gives you a spiritual fulfillment - a kind of fulfillment that goes way beyond anything you can buy. — George Lucas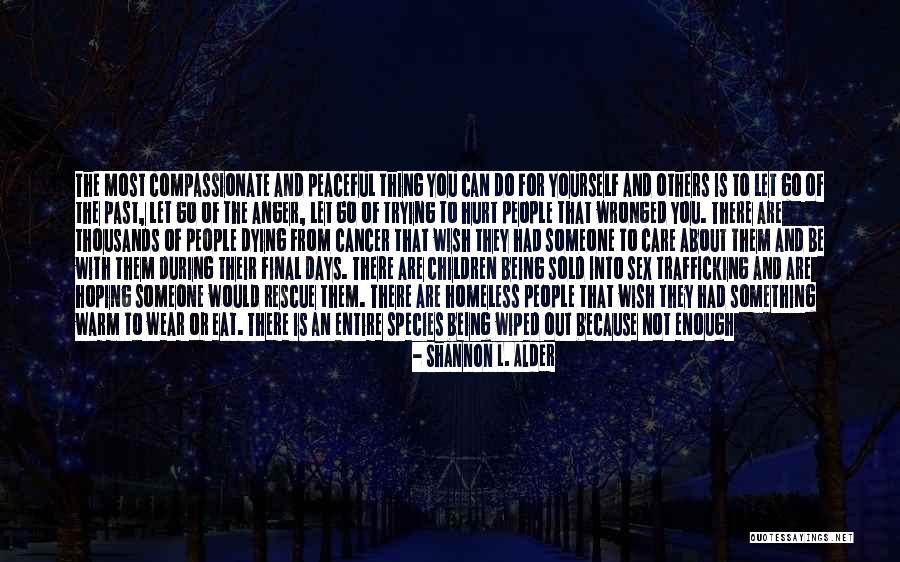 The most compassionate and peaceful thing you can do for yourself and others is to let go of the past, let go of the anger, let go of trying to hurt people that wronged you. There are thousands of people dying from cancer that wish they had someone to care about them and be with them during their final days. There are children being sold into sex trafficking and are hoping someone would rescue them. There are homeless people that wish they had something warm to wear or eat. There is an entire species being wiped out because not enough people care about our oceans. Today, remember that there is someone praying for the very things you take for granted. Spend your effort where God needs you to be
on the front lines of the war on earth, not on the battlefields of the past. — Shannon L. Alder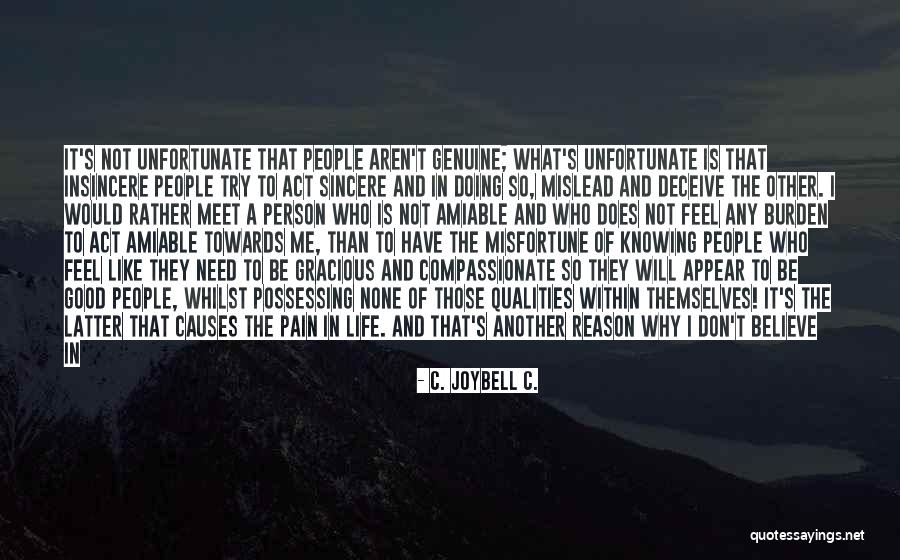 It's not unfortunate that people aren't genuine; what's unfortunate is that insincere people try to act sincere and in doing so, mislead and deceive the other. I would rather meet a person who is not amiable and who does not feel any burden to act amiable towards me, than to have the misfortune of knowing people who feel like they need to be gracious and compassionate so they will appear to be good people, whilst possessing none of those qualities within themselves! It's the latter that causes the pain in life. And that's another reason why I don't believe in religion; I have observed that religion tells people that it is highly prized a quality to act kind and compassionate and so on and so forth, but some people just do not have these innate qualities within them! We get deceived, and I'd rather not be deceived! I'd rather be able to see a person for who he/she is and not judge a brute for being a brute, but avoid the brute who carries the burden of acting like a wonderful one! — C. JoyBell C.
The most urgent and demanding question for Christian believers is not whether "a supreme being of some kind" exists, but rather whether this incomparably good and powerful and compassionate source and end of all things truly is as revealed in Scripture — Thomas C. Oden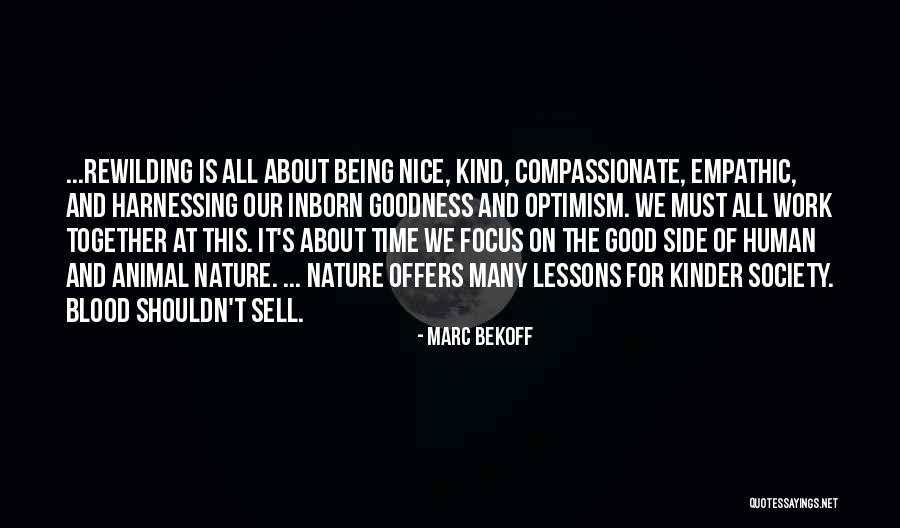 ...rewilding is all about being nice, kind, compassionate, empathic, and harnessing our inborn goodness and optimism. We must all work together at this. It's about time we focus on the good side of human and animal nature. ... nature offers many lessons for kinder society. Blood shouldn't sell. — Marc Bekoff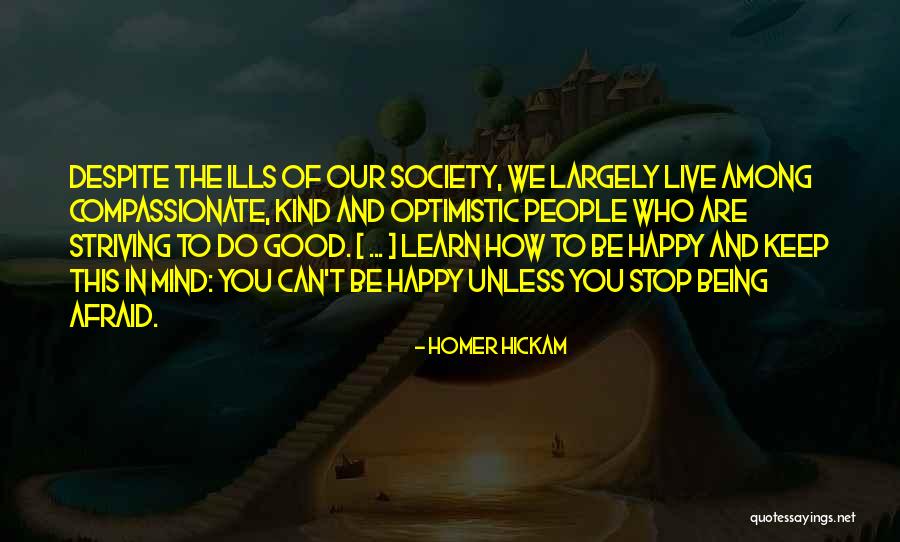 Despite the ills of our society, we largely live among compassionate, kind and optimistic people who are striving to do good. [ ... ] Learn how to be happy and keep this in mind: You can't be happy unless you stop being afraid. — Homer Hickam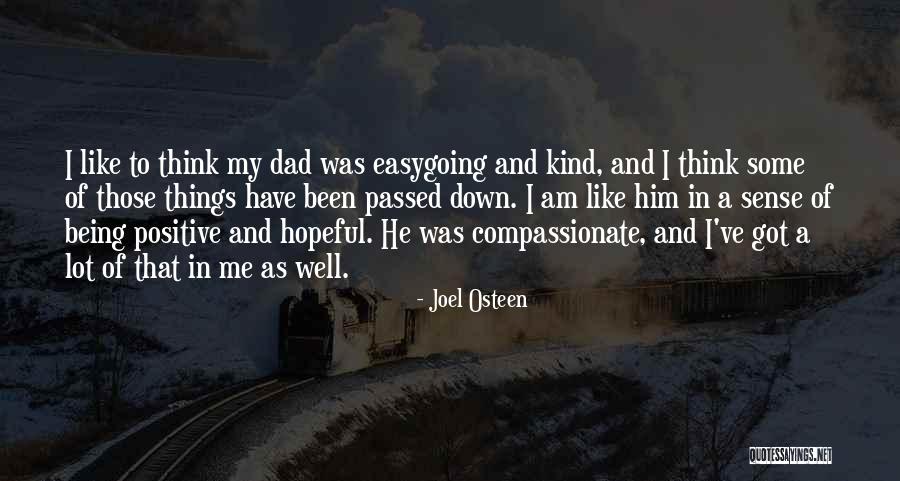 I like to think my dad was easygoing and kind, and I think some of those things have been passed down. I am like him in a sense of being positive and hopeful. He was compassionate, and I've got a lot of that in me as well. — Joel Osteen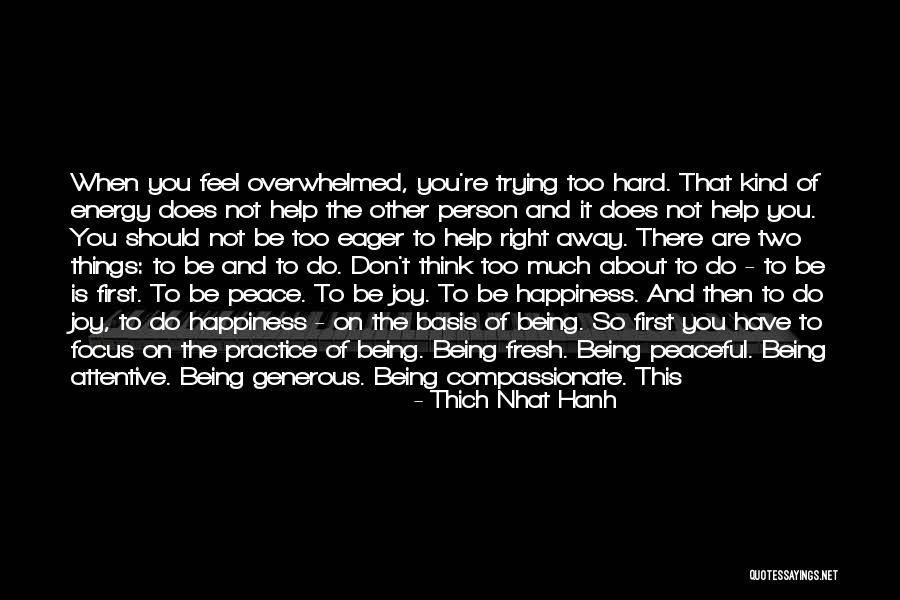 When you feel overwhelmed, you're trying too hard. That kind of energy does not help the other person and it does not help you. You should not be too eager to help right away. There are two things: to be and to do. Don't think too much about to do - to be is first. To be peace. To be joy. To be happiness. And then to do joy, to do happiness - on the basis of being. So first you have to focus on the practice of being. Being fresh. Being peaceful. Being attentive. Being generous. Being compassionate. This is the basic practice. It's like if the other person is sitting at the foot of a tree. The tree does not do anything, but the tree is fresh and alive. When you are like that tree, sending out waves of freshness, you help to calm down the suffering in the other person. — Thich Nhat Hanh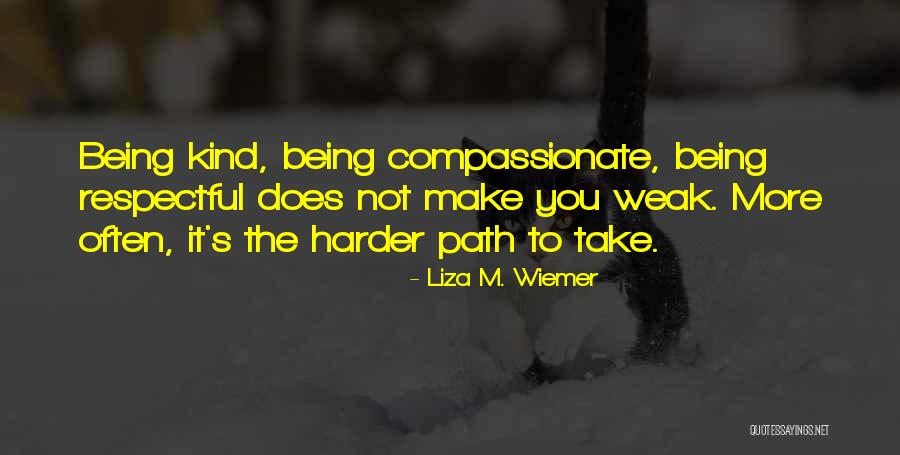 Being kind, being compassionate, being respectful does not make you weak. More often, it's the harder path to take. — Liza M. Wiemer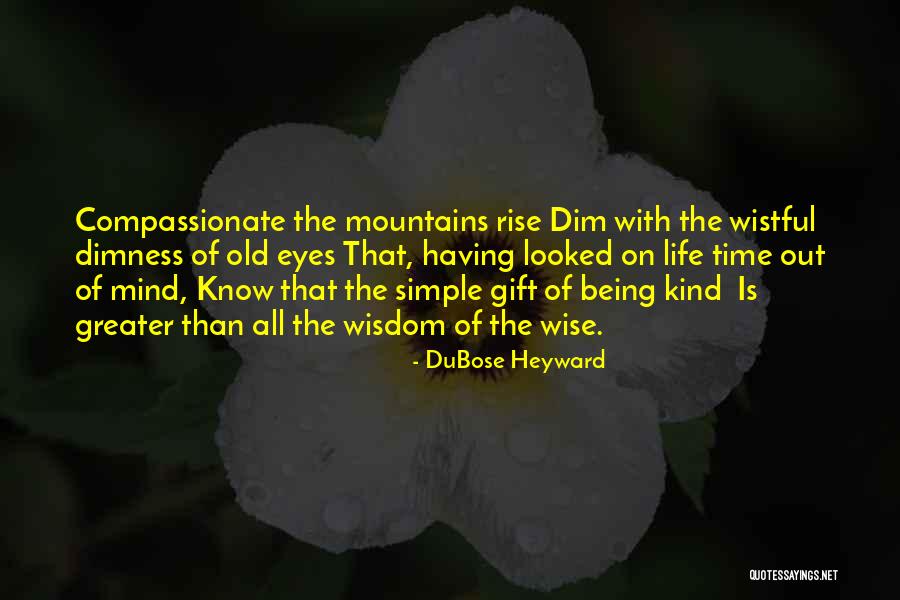 Compassionate the mountains rise
Dim with the wistful dimness of old eyes
That, having looked on life time out of mind,
Know that the simple gift of being kind
Is greater than all the wisdom of the wise. — DuBose Heyward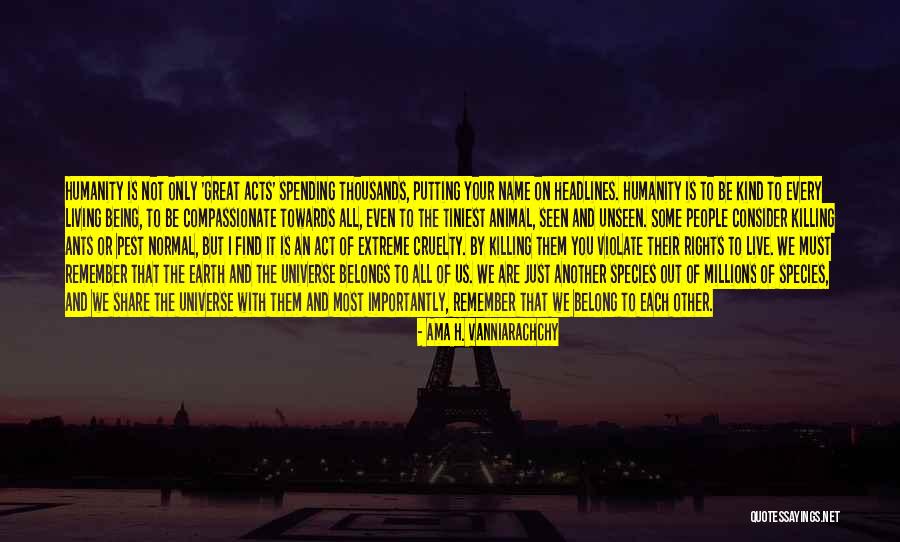 Humanity is not only 'great acts' spending thousands, putting your name on headlines. Humanity is to be kind to every living being, to be compassionate towards all, even to the tiniest animal, seen and unseen. Some people consider killing ants or pest normal, but I find it is an act of extreme cruelty. By killing them you violate their rights to live. We must remember that the earth and the universe belongs to all of us. We are just another species out of millions of species, and we share the universe with them and most importantly, remember that we belong to each other. — Ama H. Vanniarachchy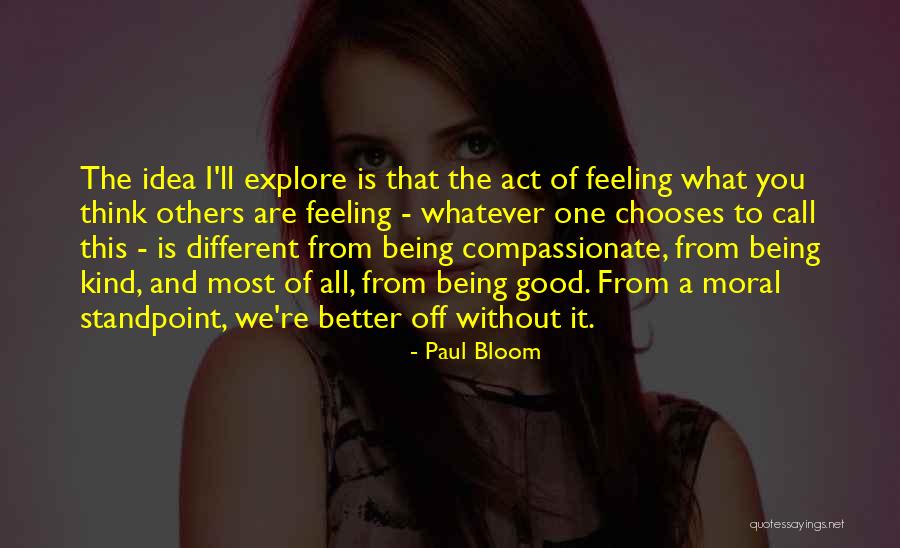 The idea I'll explore is that the act of feeling what you think others are feeling - whatever one chooses to call this - is different from being compassionate, from being kind, and most of all, from being good. From a moral standpoint, we're better off without it. — Paul Bloom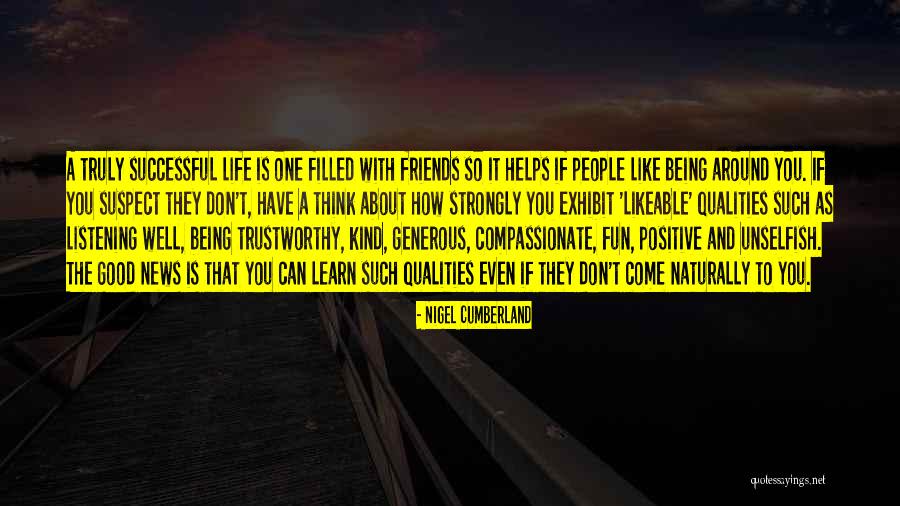 A truly successful life is one filled with friends so it helps if people like being around you. If you suspect they don't, have a think about how strongly you exhibit 'likeable' qualities such as listening well, being trustworthy, kind, generous, compassionate, fun, positive and unselfish. The good news is that you can learn such qualities even if they don't come naturally to you. — Nigel Cumberland