Quotes & Sayings About Aging And Wine
Enjoy reading and share 7 famous quotes about Aging And Wine with everyone.
Top Aging And Wine Quotes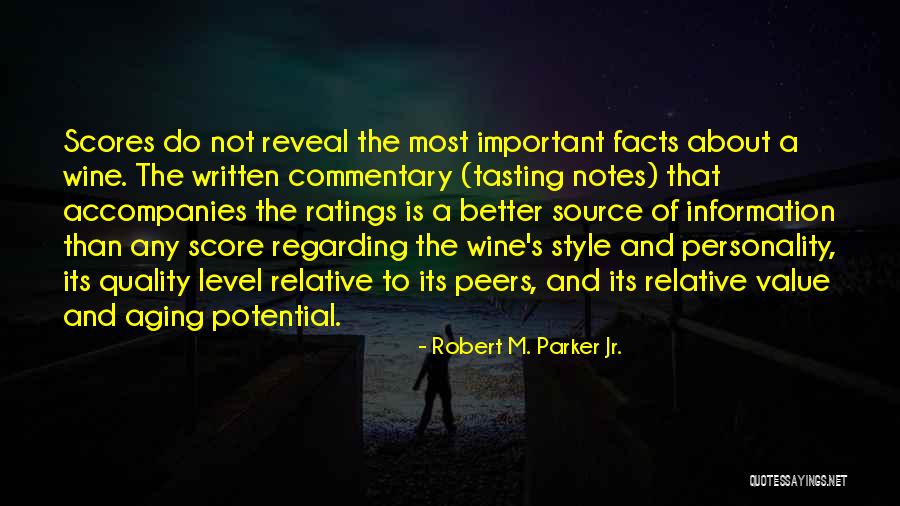 Scores do not reveal the most important facts about a wine. The written commentary (tasting notes) that accompanies the ratings is a better source of information than any score regarding the wine's style and personality, its quality level relative to its peers, and its relative value and aging potential. — Robert M. Parker Jr.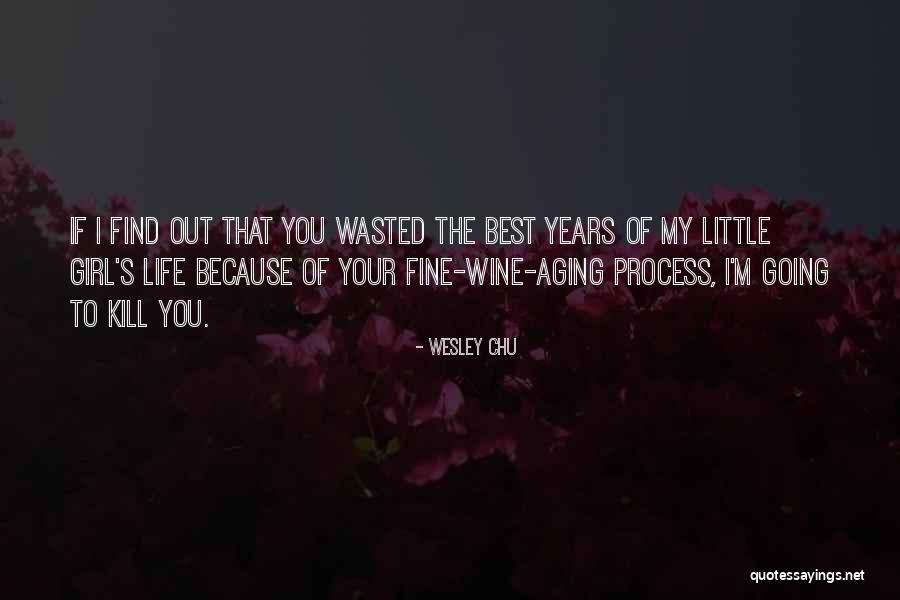 If I find out that you wasted the best years of my little girl's life because of your fine-wine-aging process, I'm going to kill you. — Wesley Chu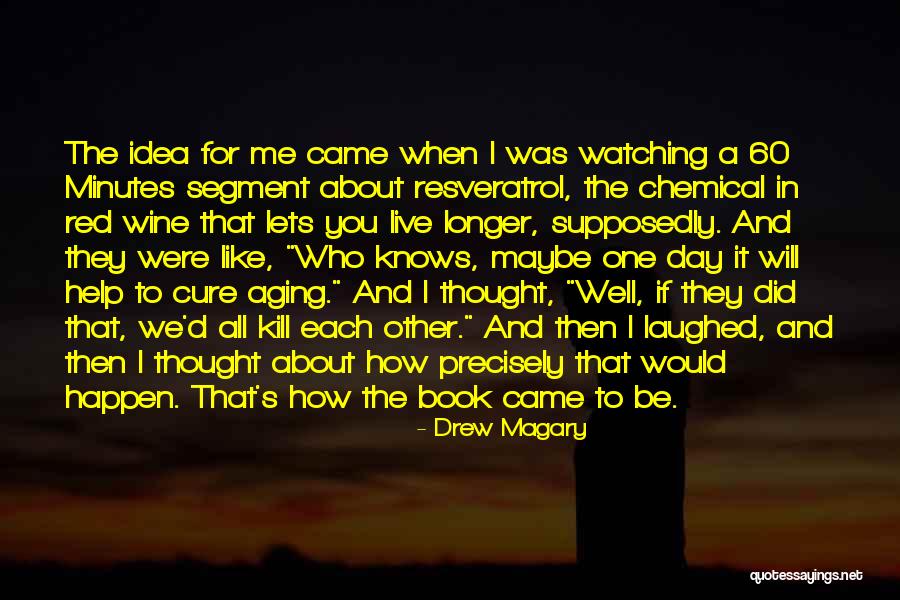 The idea for me came when I was watching a 60 Minutes segment about resveratrol, the chemical in red wine that lets you live longer, supposedly. And they were like, "Who knows, maybe one day it will help to cure aging." And I thought, "Well, if they did that, we'd all kill each other." And then I laughed, and then I thought about how precisely that would happen. That's how the book came to be. — Drew Magary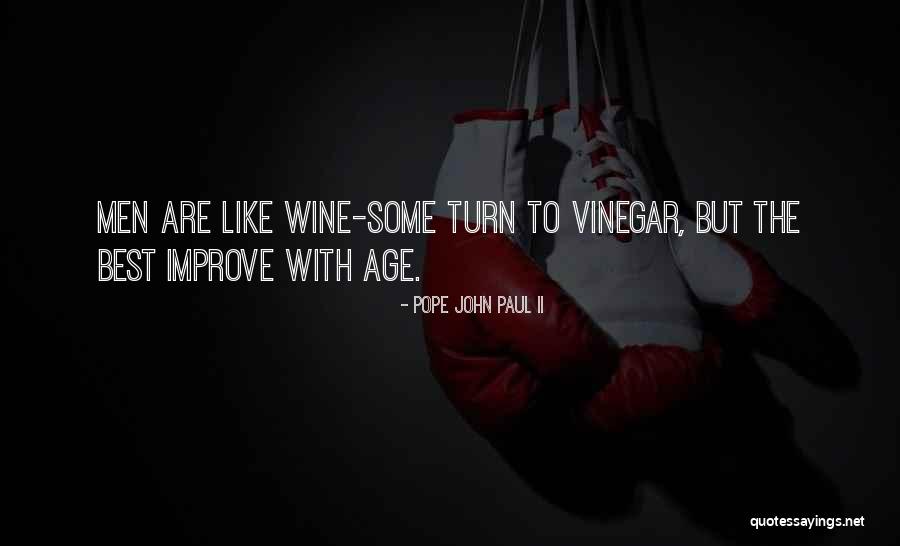 Men are like wine-some turn to vinegar, but the best improve with age. — Pope John Paul II
This is the true wine of astonishment: We are not over when we think we are. — Alice Walker