Quotes & Sayings About A Mother That Has Passed Away
Enjoy reading and share 34 famous quotes about A Mother That Has Passed Away with everyone.
Top A Mother That Has Passed Away Quotes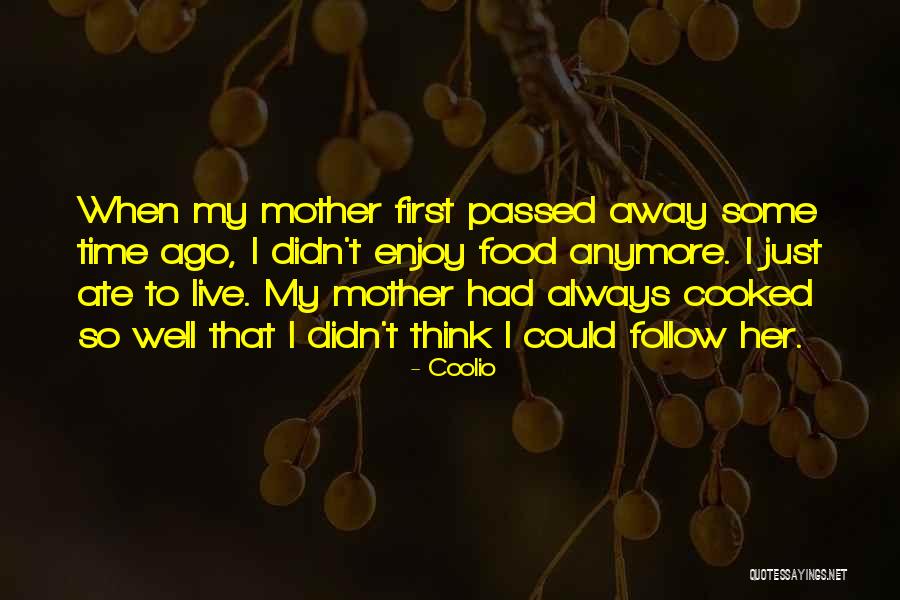 When my mother first passed away some time ago, I didn't enjoy food anymore. I just ate to live. My mother had always cooked so well that I didn't think I could follow her. — Coolio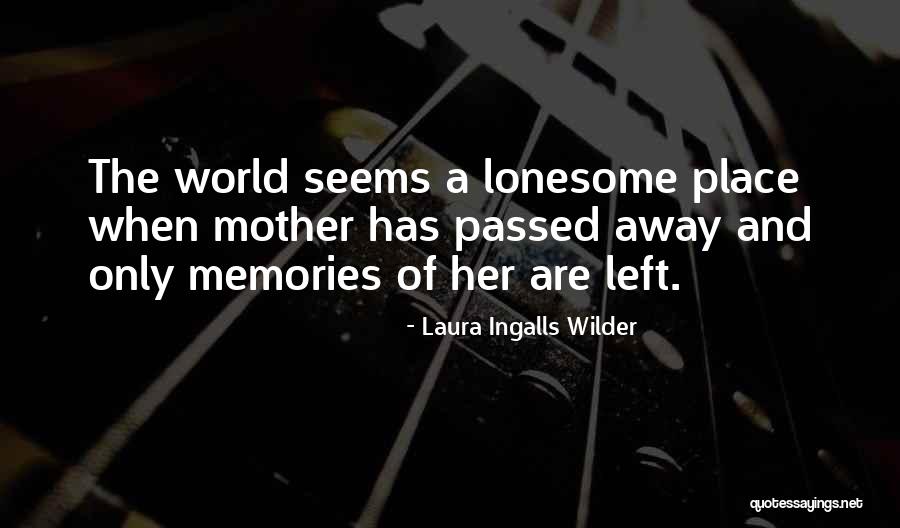 The world seems a lonesome place when mother has passed away and only memories of her are left. — Laura Ingalls Wilder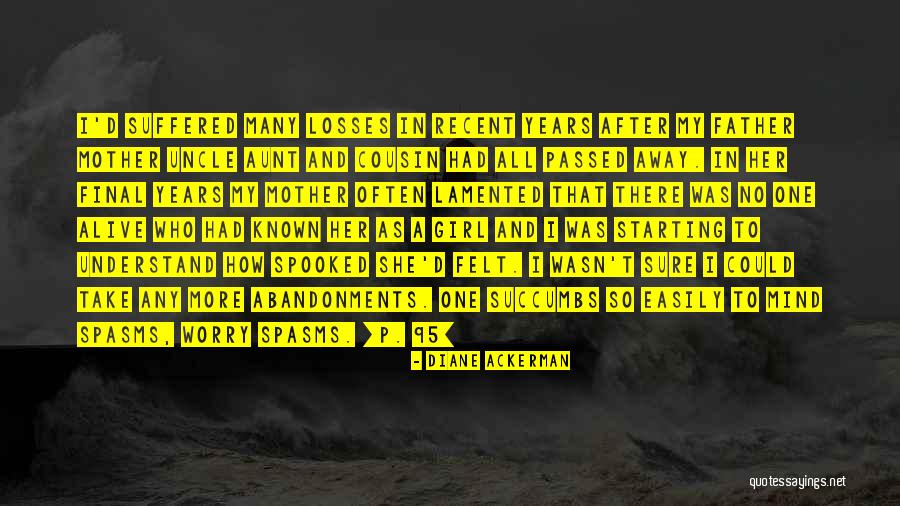 I'd suffered many losses in recent years after my father mother uncle aunt and cousin had all passed away. In her final years my mother often lamented that there was no one alive who had known her as a girl and I was starting to understand how spooked she'd felt. I wasn't sure I could take any more abandonments. One succumbs so easily to mind spasms, worry spasms. [p. 95] — Diane Ackerman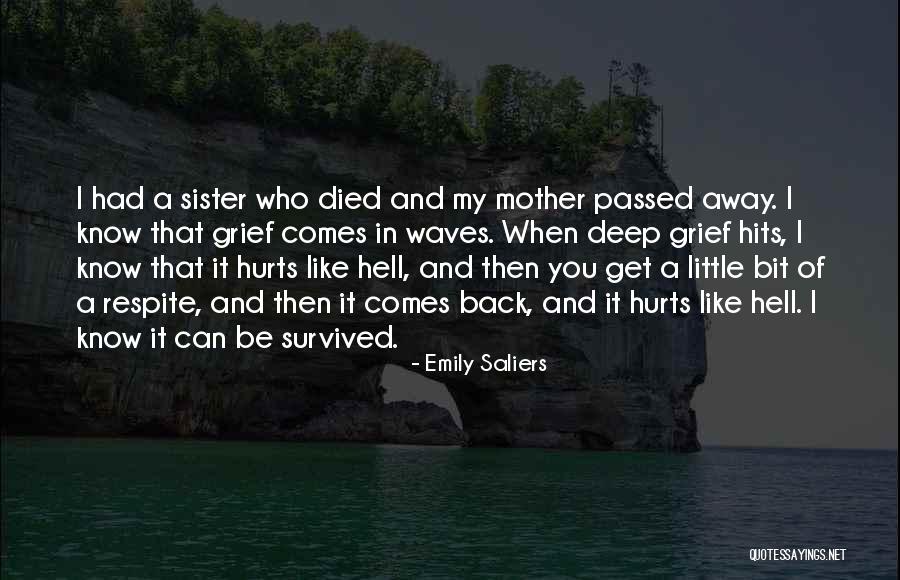 I had a sister who died and my mother passed away. I know that grief comes in waves. When deep grief hits, I know that it hurts like hell, and then you get a little bit of a respite, and then it comes back, and it hurts like hell. I know it can be survived. — Emily Saliers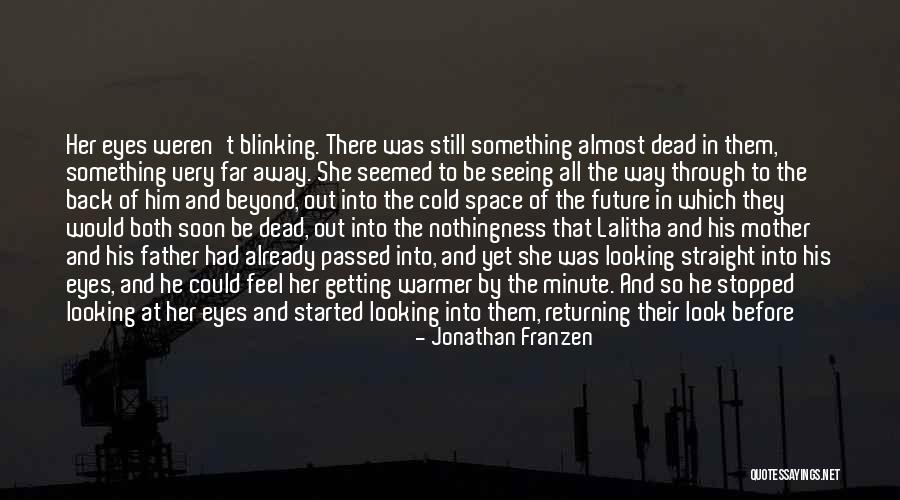 Her eyes weren't blinking. There was still something almost dead in them, something very far away. She seemed to be seeing all the way through to the back of him and beyond, out into the cold space of the future in which they would both soon be dead, out into the nothingness that Lalitha and his mother and his father had already passed into, and yet she was looking straight into his eyes, and he could feel her getting warmer by the minute. And so he stopped looking at her eyes and started looking into them, returning their look before it was too late, before this connection between life and what came after life was lost, and let her see all the vileness inside him, all the hatreds of two thousand solitary nights, while the two of them were still with the void in which the sum of everything they'd ever said or done, every pain they'd inflicted, every joy they'd shared, would weigh less than the smallest feather on the wind. — Jonathan Franzen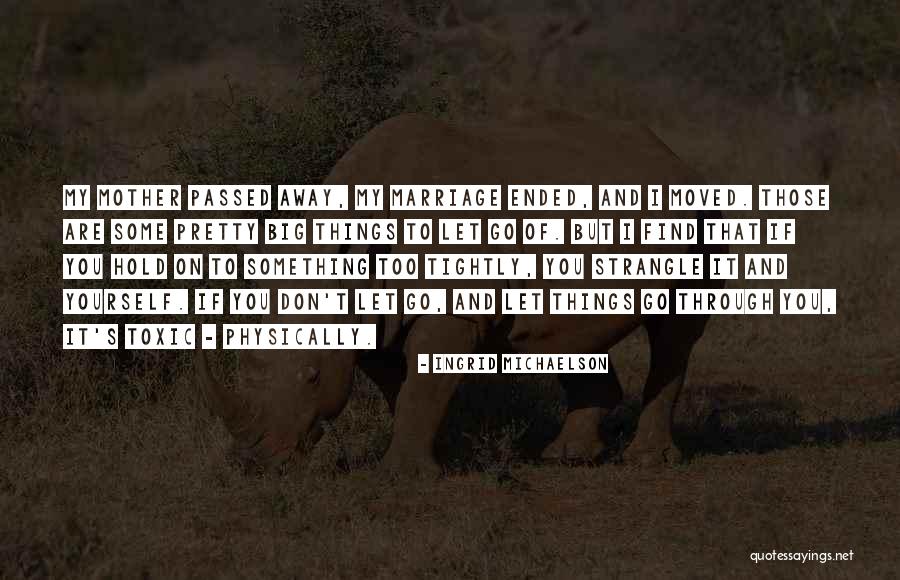 My mother passed away, my marriage ended, and I moved. Those are some pretty big things to let go of. But I find that if you hold on to something too tightly, you strangle it and yourself. If you don't let go, and let things go through you, it's toxic - physically. — Ingrid Michaelson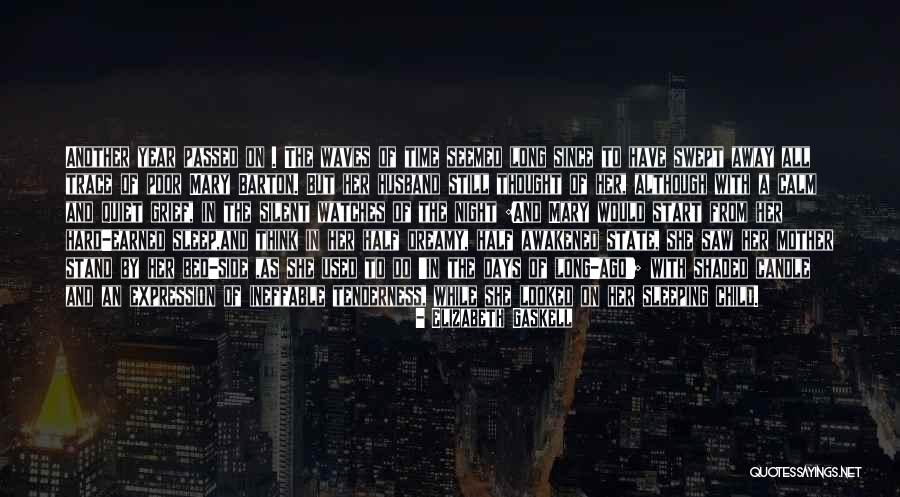 Another year passed on . The waves of time seemed long since to have swept away all trace of poor Mary Barton. But her husband still thought of her, although with a calm and quiet grief, in the silent watches of the night :And Mary would start from her hard-earned sleep,and think in her half dreamy, half awakened state, she saw her mother stand by her bed-side ,as she used to do 'in the days of long-ago'; with shaded candle and an expression of ineffable tenderness, while she looked on her sleeping child. — Elizabeth Gaskell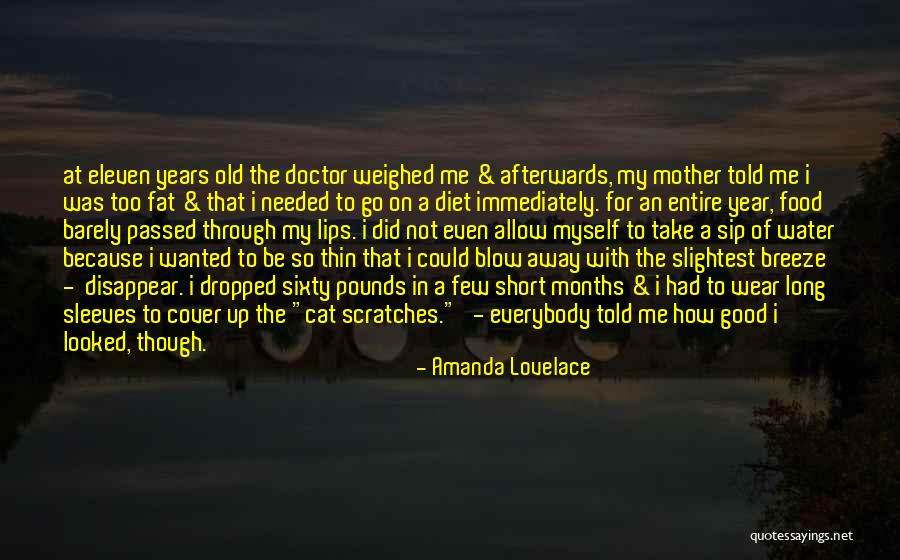 at eleven years old the doctor weighed me & afterwards, my mother told me i was too fat & that i needed to go on a diet immediately. for an entire year, food barely passed through my lips. i did not even allow myself to take a sip of water because i wanted to be so thin that i could blow away with the slightest breeze - disappear. i dropped sixty pounds in a few short months & i had to wear long sleeves to cover up the "cat scratches." - everybody told me how good i looked, though. — Amanda Lovelace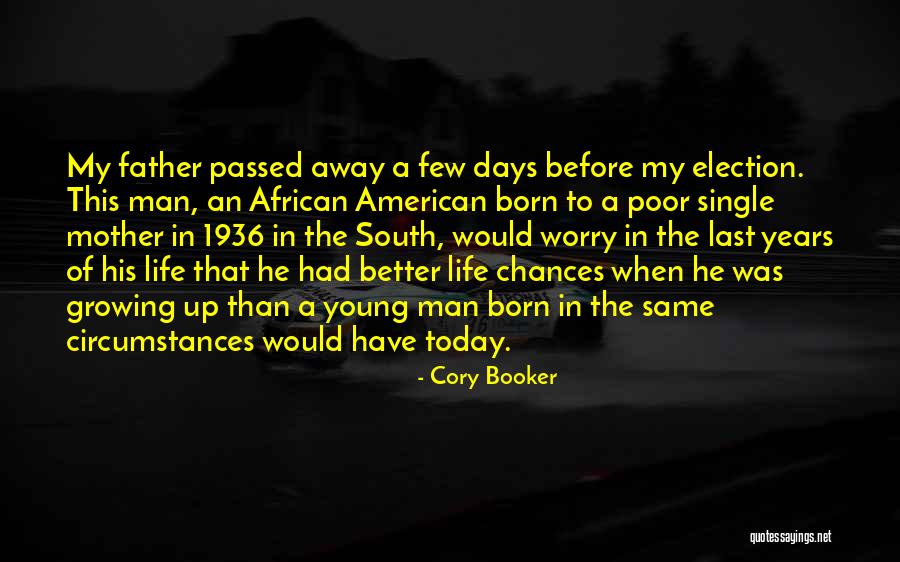 My father passed away a few days before my election. This man, an African American born to a poor single mother in 1936 in the South, would worry in the last years of his life that he had better life chances when he was growing up than a young man born in the same circumstances would have today. — Cory Booker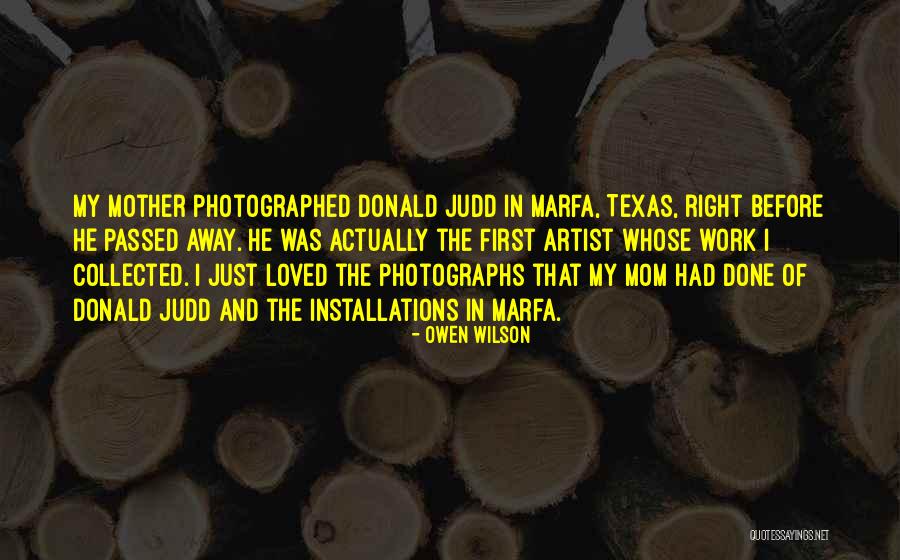 My mother photographed Donald Judd in Marfa, Texas, right before he passed away. He was actually the first artist whose work I collected. I just loved the photographs that my mom had done of Donald Judd and the installations in Marfa. — Owen Wilson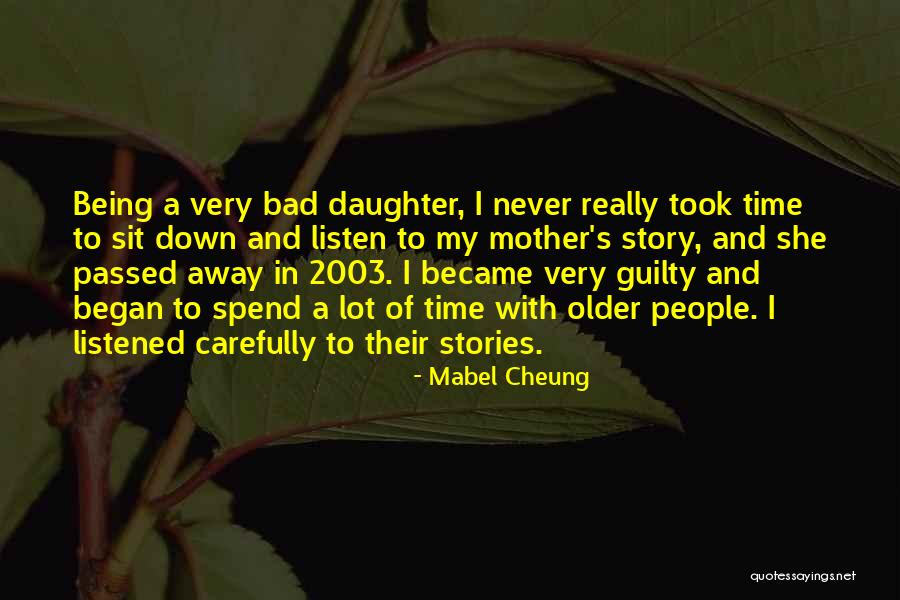 Being a very bad daughter, I never really took time to sit down and listen to my mother's story, and she passed away in 2003. I became very guilty and began to spend a lot of time with older people. I listened carefully to their stories. — Mabel Cheung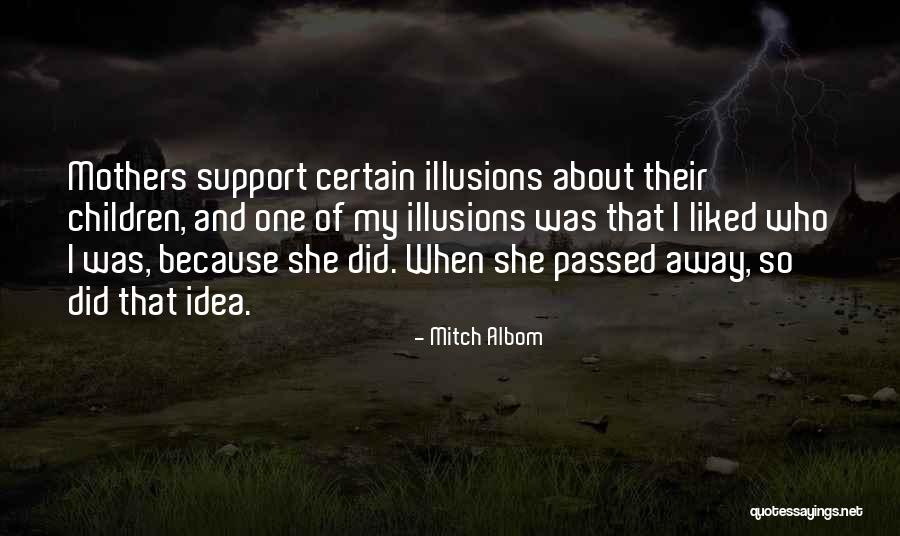 Mothers support certain illusions about their children, and one of my illusions was that I liked who I was, because she did. When she passed away, so did that idea. — Mitch Albom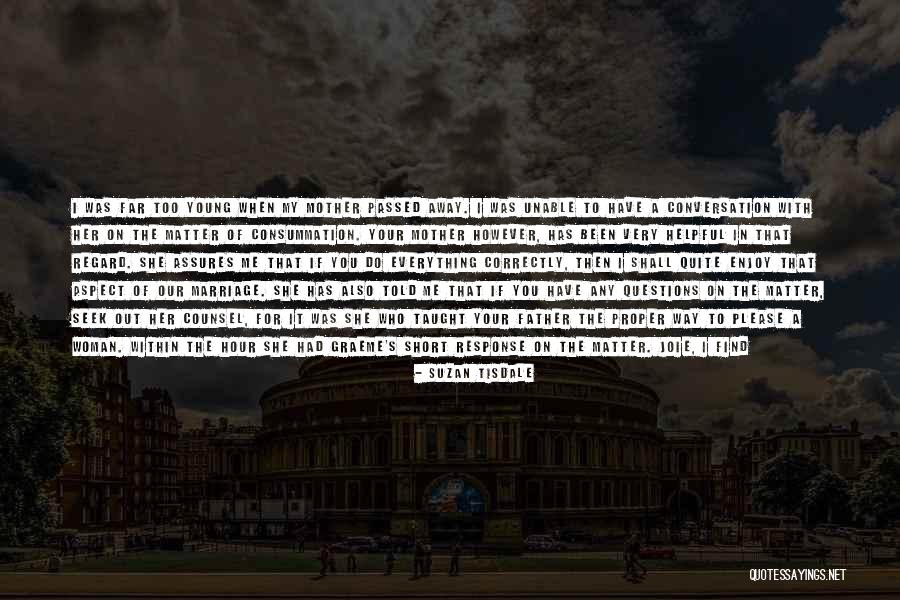 I was far too young when my mother passed away. I was unable to have a conversation with her on the matter of consummation. Your mother however, has been very helpful in that regard. She assures me that if you do everything correctly, then I shall quite enjoy that aspect of our marriage. She has also told me that if you have any questions on the matter, seek out her counsel, for it was she who taught your father the proper way to please a woman.

Within the hour she had Graeme's short response on the matter.

Joie,
I find myself asking another boon of you. In the future, I ask that you never mention my mother or my father when we discuss the topic of consummation. I fear now that my sleep this night will be plagued with nightmares.
The hour is now late and I must bid you adieu. Sleep well, sweet Josephine.
Graeme — Suzan Tisdale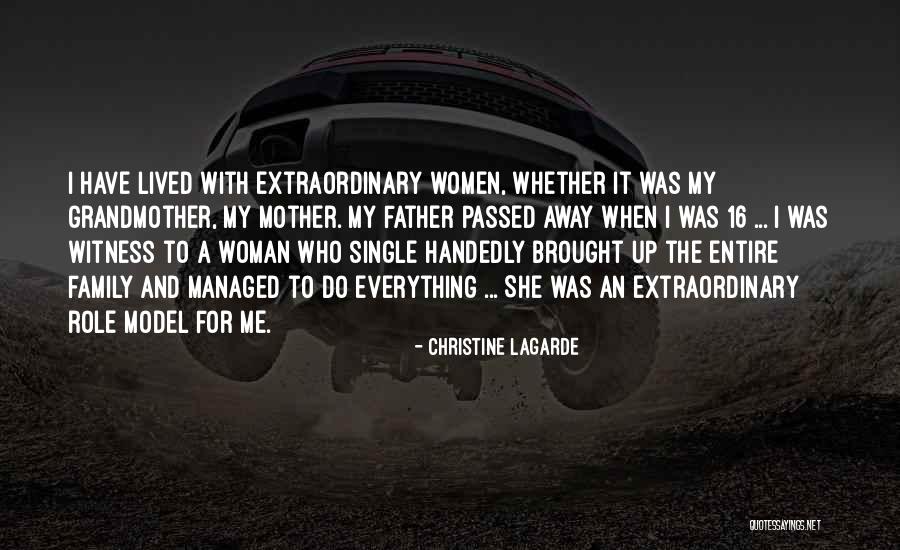 I have lived with extraordinary women, whether it was my grandmother, my mother. My father passed away when I was 16 ... I was witness to a woman who single handedly brought up the entire family and managed to do everything ... She was an extraordinary role model for me. — Christine Lagarde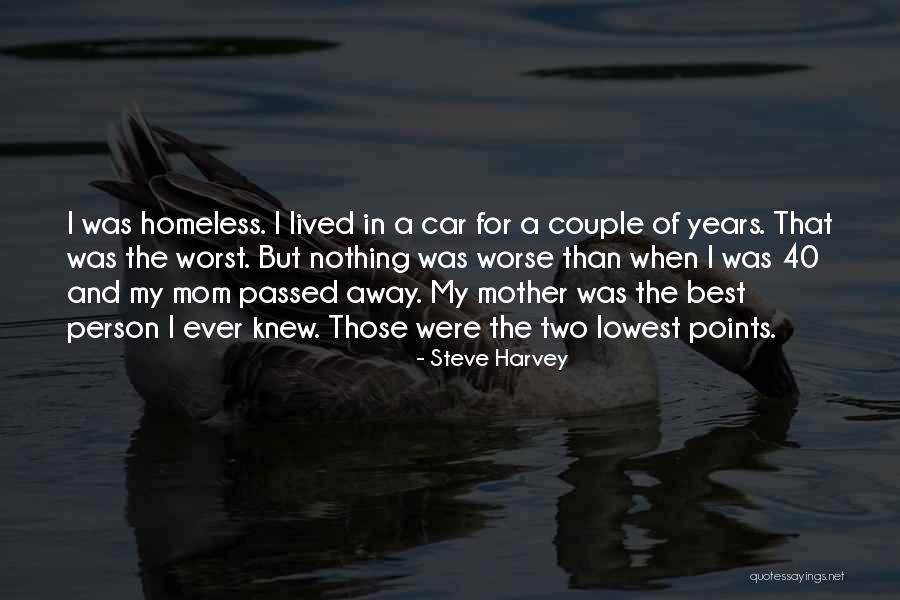 I was homeless. I lived in a car for a couple of years. That was the worst. But nothing was worse than when I was 40 and my mom passed away. My mother was the best person I ever knew. Those were the two lowest points. — Steve Harvey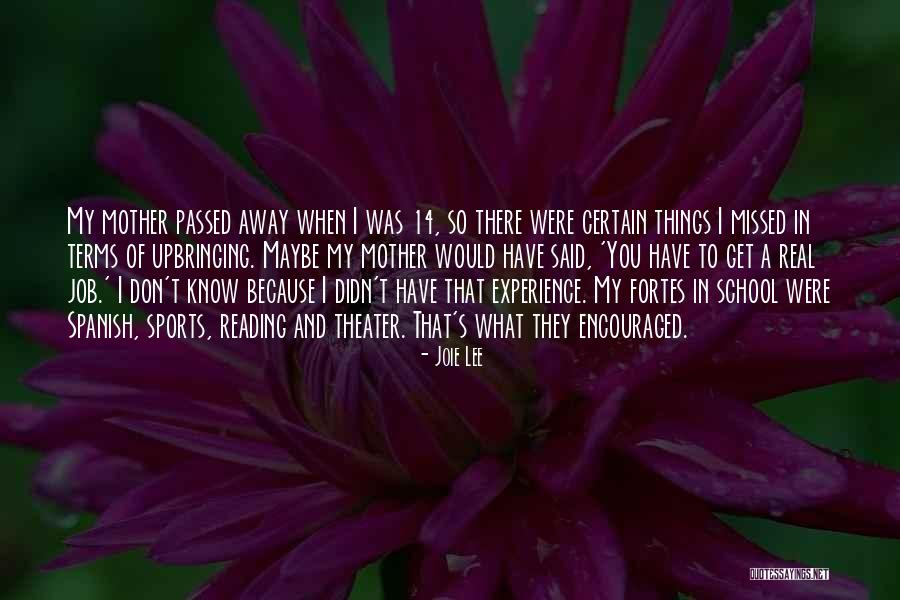 My mother passed away when I was 14, so there were certain things I missed in terms of upbringing. Maybe my mother would have said, 'You have to get a real job.' I don't know because I didn't have that experience. My fortes in school were Spanish, sports, reading and theater. That's what they encouraged. — Joie Lee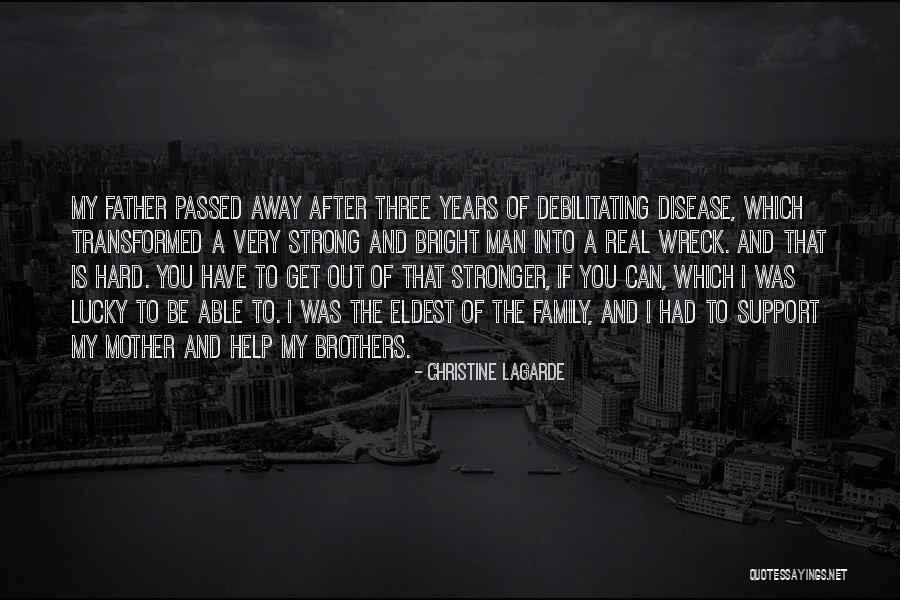 My father passed away after three years of debilitating disease, which transformed a very strong and bright man into a real wreck. And that is hard. You have to get out of that stronger, if you can, which I was lucky to be able to. I was the eldest of the family, and I had to support my mother and help my brothers. — Christine Lagarde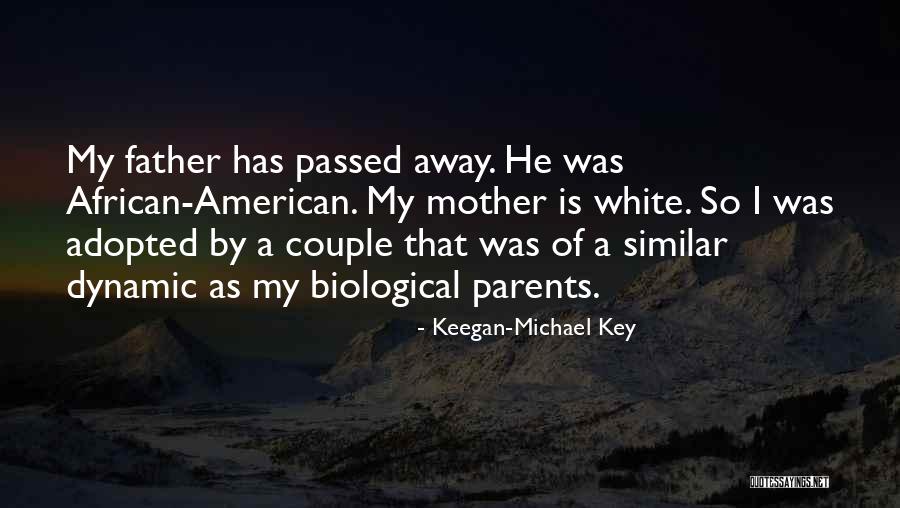 My father has passed away. He was African-American. My mother is white. So I was adopted by a couple that was of a similar dynamic as my biological parents. — Keegan-Michael Key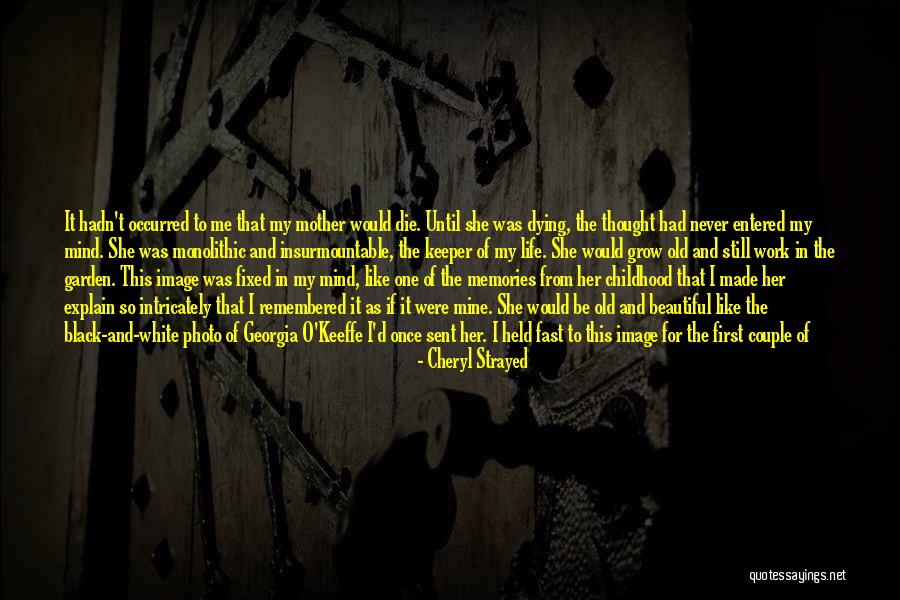 It hadn't occurred to me that my mother would die. Until she was dying, the thought had never entered my mind. She was monolithic and insurmountable, the keeper of my life. She would grow old and still work in the garden. This image was fixed in my mind, like one of the memories from her childhood that I made her explain so intricately that I remembered it as if it were mine. She would be old and beautiful like the black-and-white photo of Georgia O'Keeffe I'd once sent her. I held fast to this image for the first couple of weeks after we left the Mayo Clinic, and then, once she was admitted to the hospice wing of the hospital in Duluth, that image unfurled, gave way to the others, more modest and true. I imagined my mother in October; I wrote the scene in my mind. And then the one of my mother in August and another in May. Each day that passed, another month peeled away. — Cheryl Strayed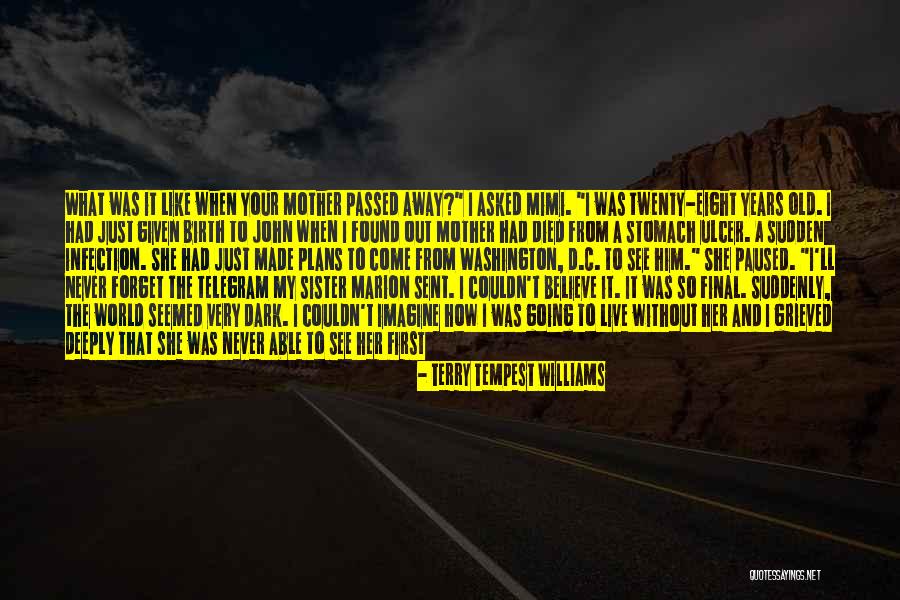 What was it like when your mother passed away?" I asked Mimi. "I was twenty-eight years old. I had just given birth to John when I found out Mother had died from a stomach ulcer. A sudden infection. She had just made plans to come from Washington, D.C. to see him." She paused. "I'll never forget the telegram my sister Marion sent. I couldn't believe it. It was so final. Suddenly, the world seemed very dark. I couldn't imagine how I was going to live without her and I grieved deeply that she was never able to see her first grandchild. But I will tell you, Terry, you do get along. It isn't easy. The void is always with you. But you will get by without your mother just fine and I promise you, you will become stronger and stronger each day. — Terry Tempest Williams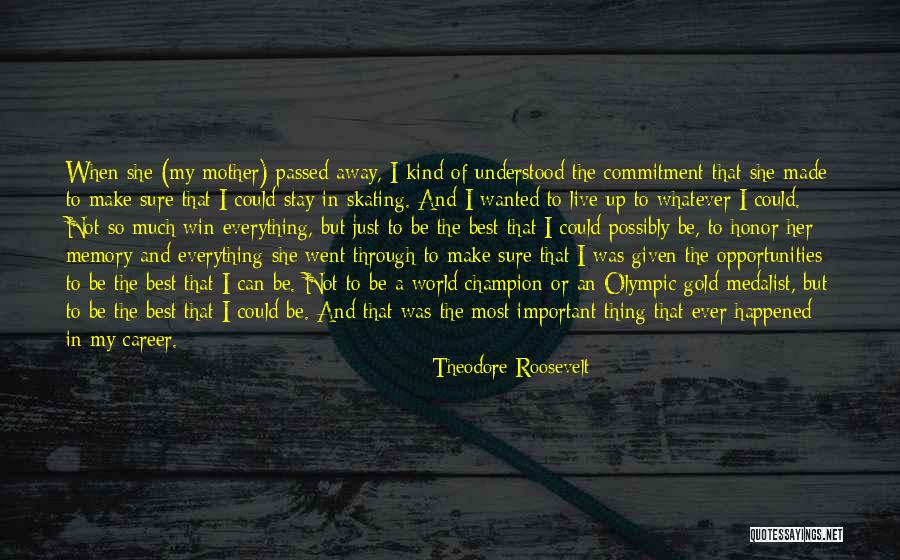 When she (my mother) passed away, I kind of understood the commitment that she made to make sure that I could stay in skating. And I wanted to live up to whatever I could. Not so much win everything, but just to be the best that I could possibly be, to honor her memory and everything she went through to make sure that I was given the opportunities to be the best that I can be. Not to be a world champion or an Olympic gold medalist, but to be the best that I could be. And that was the most important thing that ever happened in my career. — Theodore Roosevelt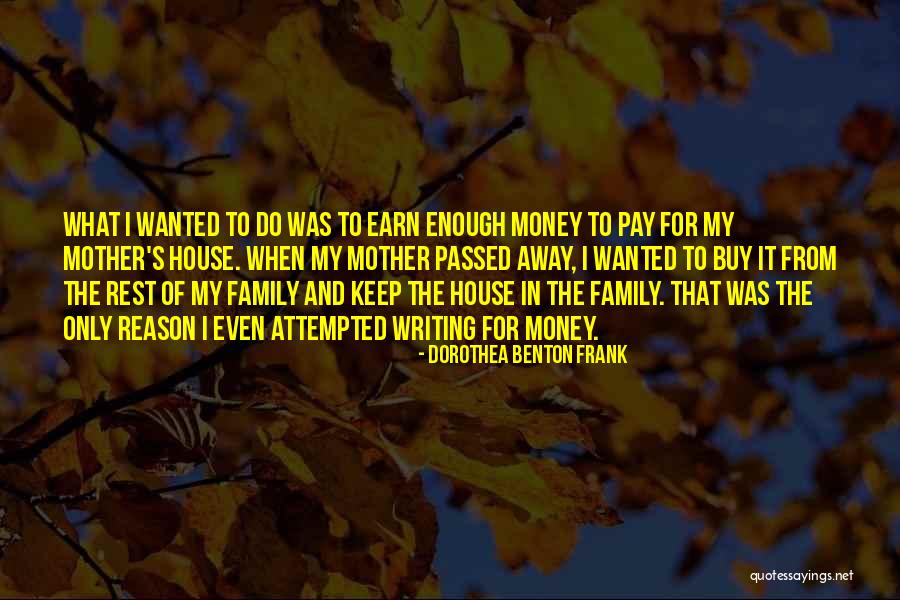 What I wanted to do was to earn enough money to pay for my mother's house. When my mother passed away, I wanted to buy it from the rest of my family and keep the house in the family. That was the only reason I even attempted writing for money. — Dorothea Benton Frank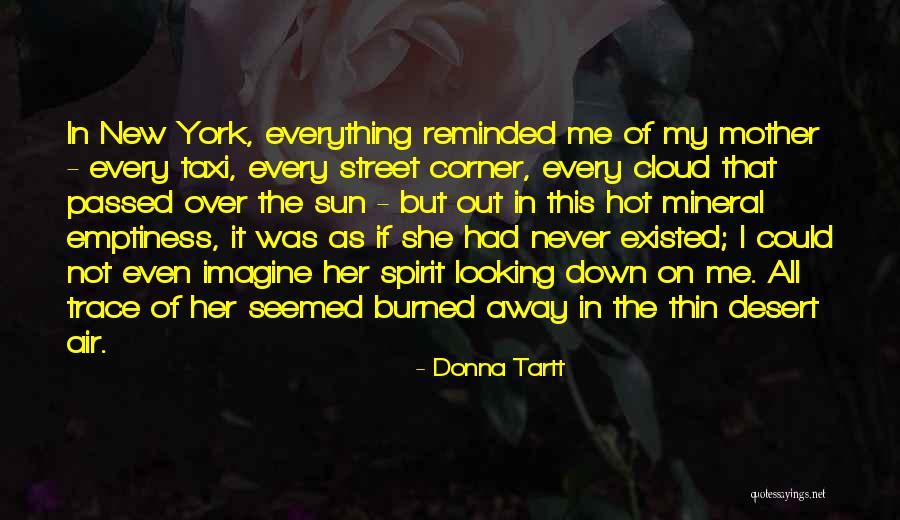 In New York, everything reminded me of my mother - every taxi, every street corner, every cloud that passed over the sun - but out in this hot mineral emptiness, it was as if she had never existed; I could not even imagine her spirit looking down on me. All trace of her seemed burned away in the thin desert air. — Donna Tartt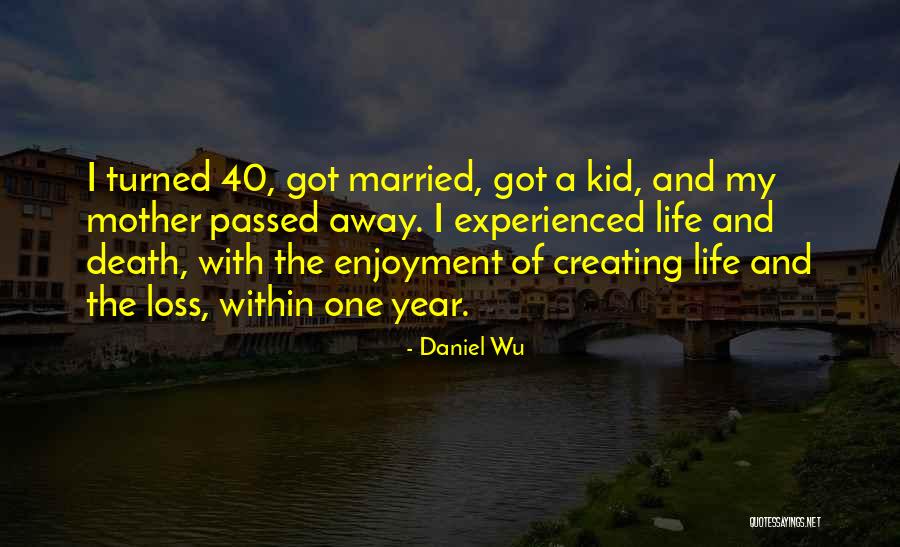 I turned 40, got married, got a kid, and my mother passed away. I experienced life and death, with the enjoyment of creating life and the loss, within one year. — Daniel Wu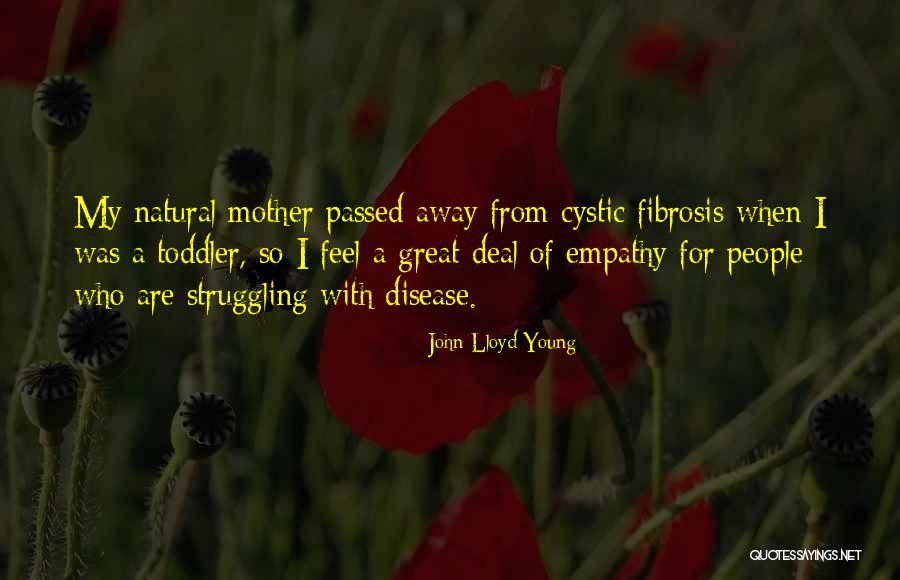 My natural mother passed away from cystic fibrosis when I was a toddler, so I feel a great deal of empathy for people who are struggling with disease. — John Lloyd Young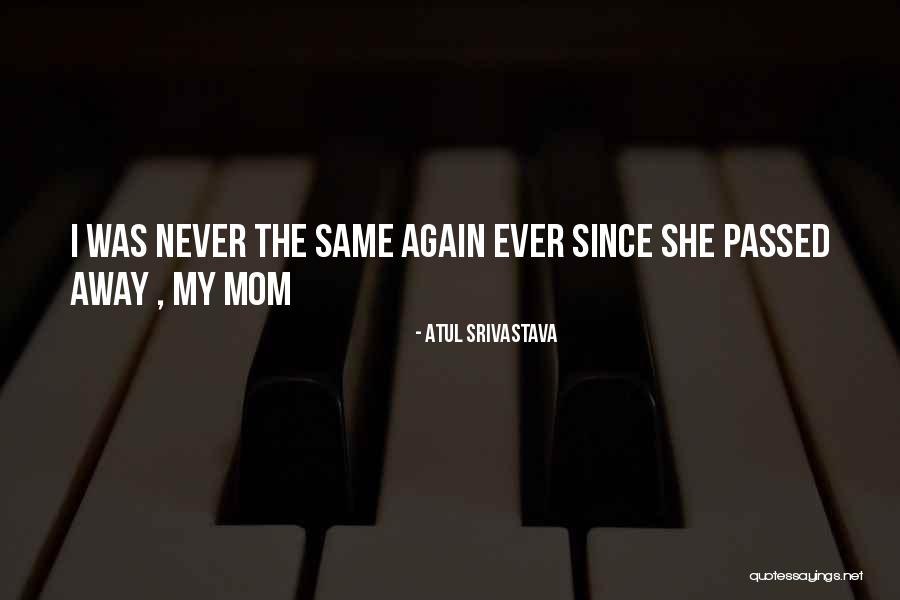 I WAS NEVER THE SAME AGAIN EVER SINCE SHE PASSED AWAY , MY MOM — Atul Srivastava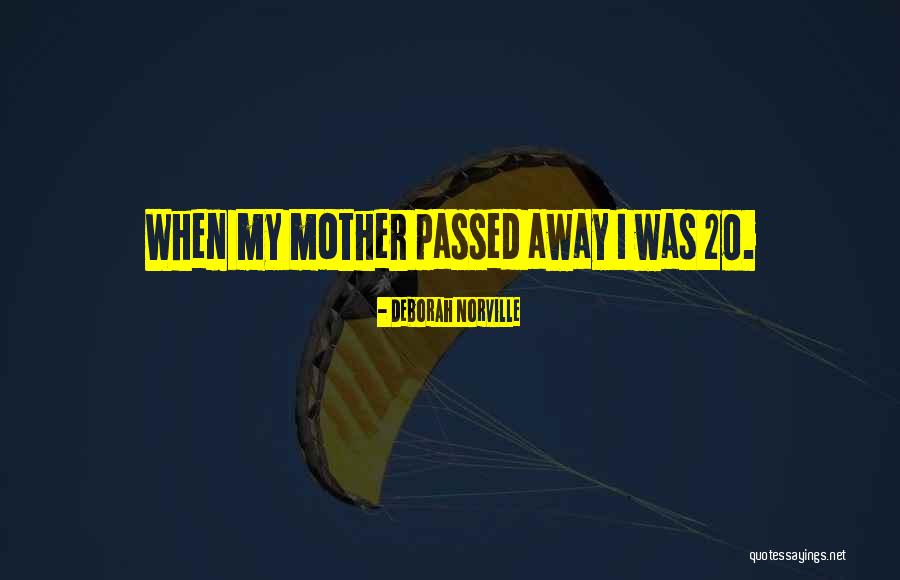 When my mother passed away I was 20. — Deborah Norville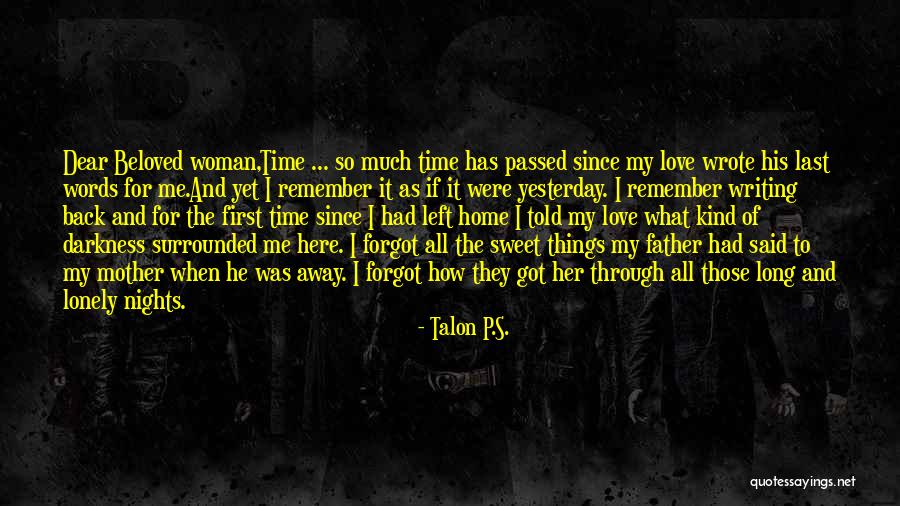 Dear Beloved woman,
Time ... so much time has passed since my love wrote his last words for me.
And yet I remember it as if it were yesterday. I remember writing back and for the first time since I had left home I told my love what kind of darkness surrounded me here. I forgot all the sweet things my father had said to my mother when he was away. I forgot how they got her through all those long and lonely nights. — Talon P.S.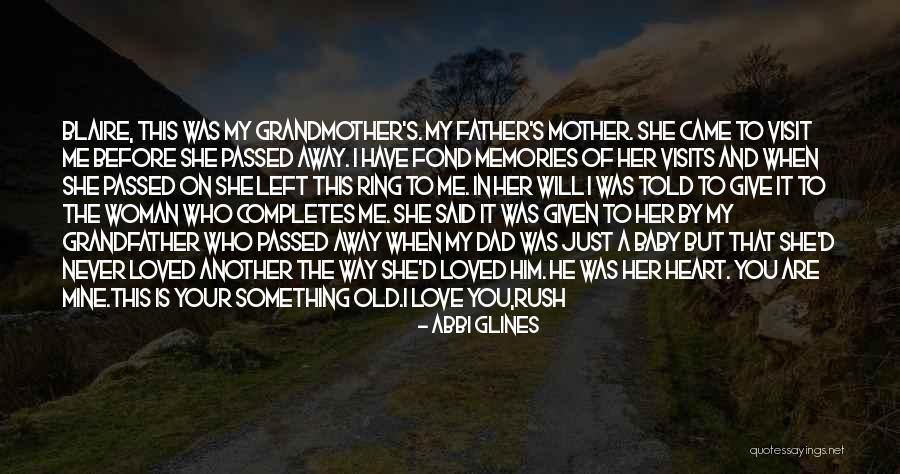 Blaire,
This was my grandmother's. My father's mother. She came to visit me before she passed away. I have fond memories of her visits and when she passed on she left this ring to me. In her will I was told to give it to the woman who completes me. She said it was given to her by my grandfather who passed away when my dad was just a baby but that she'd never loved another the way she'd loved him. He was her heart. You are mine.
This is your something old.
I love you,
Rush — Abbi Glines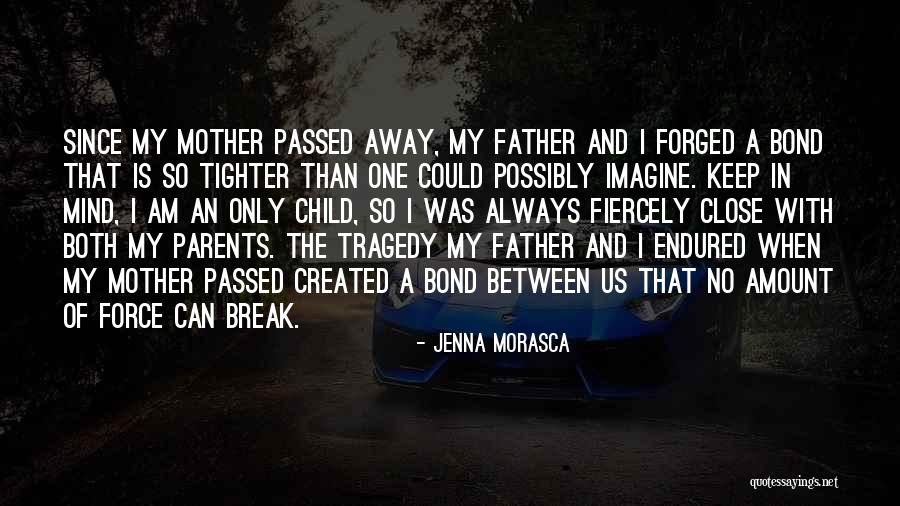 Since my mother passed away, my father and I forged a bond that is so tighter than one could possibly imagine. Keep in mind, I am an only child, so I was always fiercely close with both my parents. The tragedy my father and I endured when my mother passed created a bond between us that no amount of force can break. — Jenna Morasca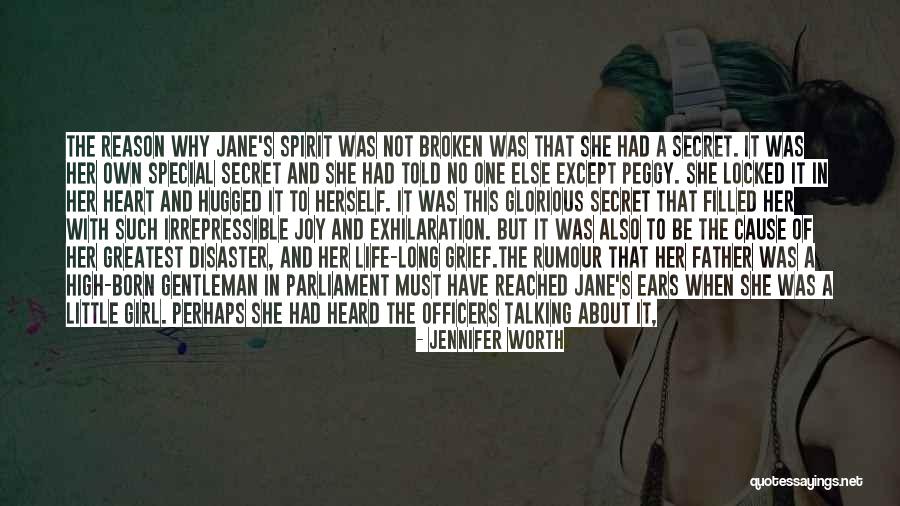 The reason why Jane's spirit was not broken was that she had a secret. It was her own special secret and she had told no one else except Peggy. She locked it in her heart and hugged it to herself. It was this glorious secret that filled her with such irrepressible joy and exhilaration. But it was also to be the cause of her greatest disaster, and her life-long grief.
The rumour that her father was a high-born gentleman in Parliament must have reached Jane's ears when she was a little girl. Perhaps she had heard the officers talking about it, or perhaps another child had heard the adults talking and told her. Perhaps Jane's mother had told another workhouse inmate, who had passed it on. One can never tell how rumours start.
To Jane, it was not a rumour. It was an absolute fact. Her daddy was a high-born gentleman, who one day would come and take her away. She fantasised endlessly about her daddy. She talked to him, and he talked to her. — Jennifer Worth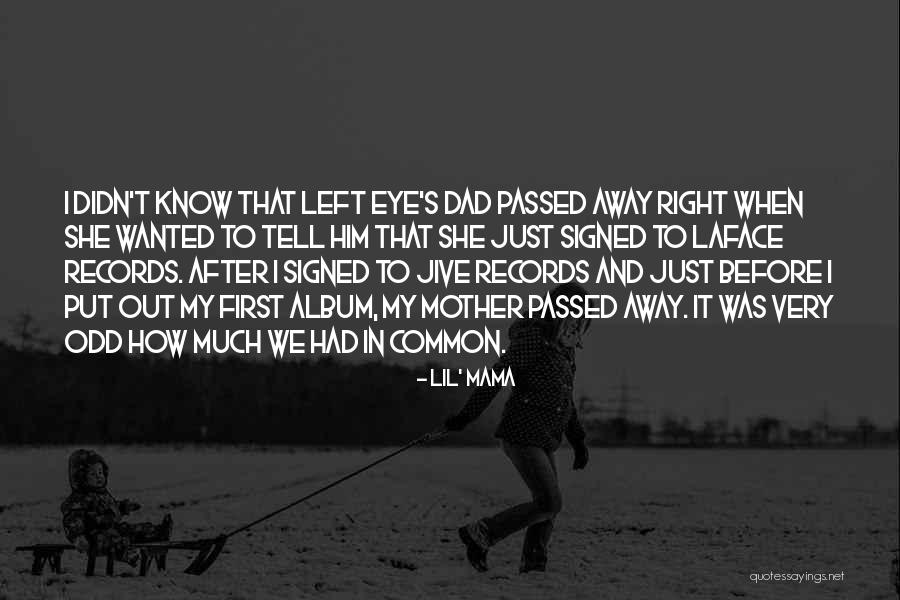 I didn't know that Left Eye's dad passed away right when she wanted to tell him that she just signed to LaFace Records. After I signed to Jive Records and just before I put out my first album, my mother passed away. It was very odd how much we had in common. — Lil' Mama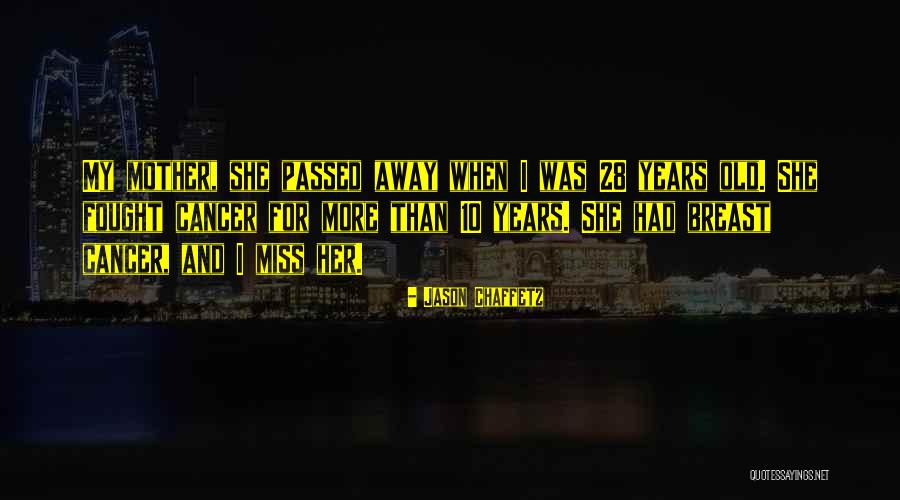 My mother, she passed away when I was 28 years old. She fought cancer for more than 10 years. She had breast cancer, and I miss her. — Jason Chaffetz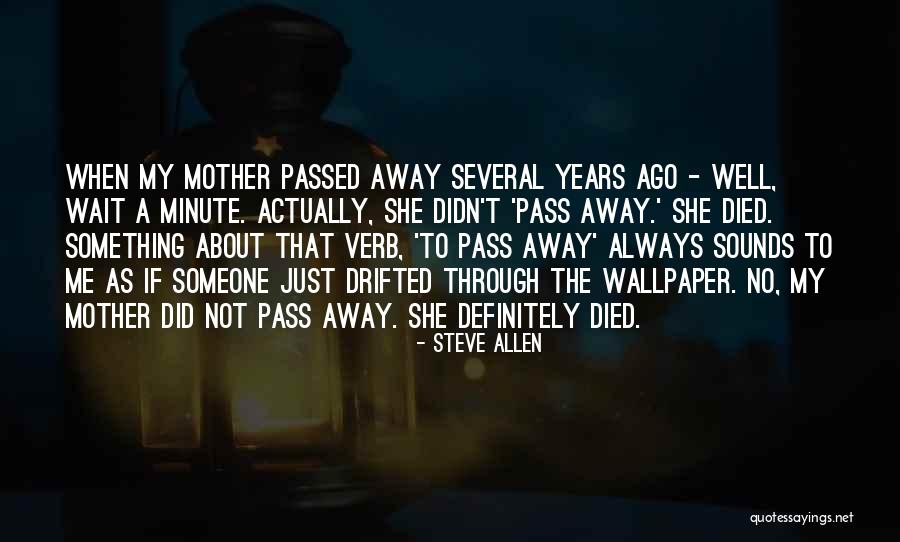 When my mother passed away several years ago - well, wait a minute. Actually, she didn't 'pass away.' She died. Something about that verb, 'to pass away' always sounds to me as if someone just drifted through the wallpaper. No, my mother did not pass away. She definitely died. — Steve Allen