Tiffanie DeBartolo Quotes
You Know What I Was Thinking About On My Way Home? How Different My Life Would Be If You'd Made That Gash A Little Deeper. Or How Different Yours Would Be If I'd Vaulted Myself Off A Roof Nine Years Ago. Do You Ever Think
about Things Like That? Like, If Either You Or I Wouldn't Have Made It, Where Would The Other One Be Right Now? It Was Something I Thought About All The Time: How Death Changes Every Remaining Moment For Those Still Living.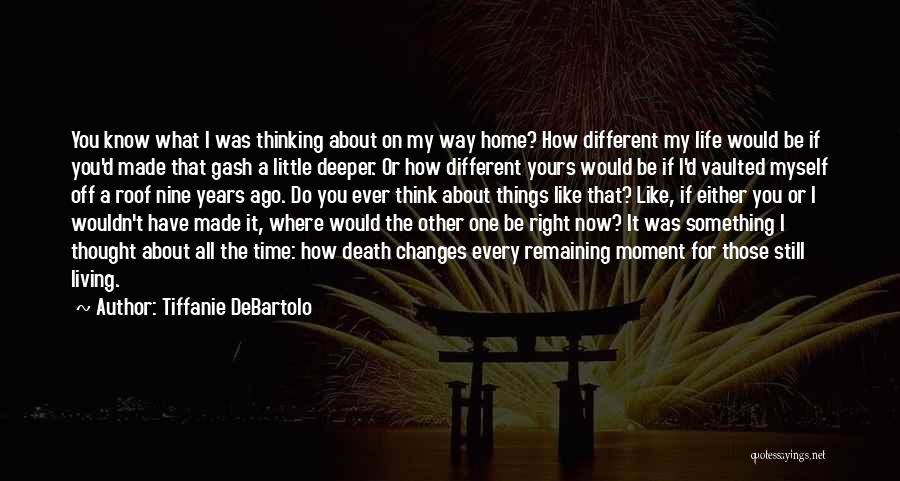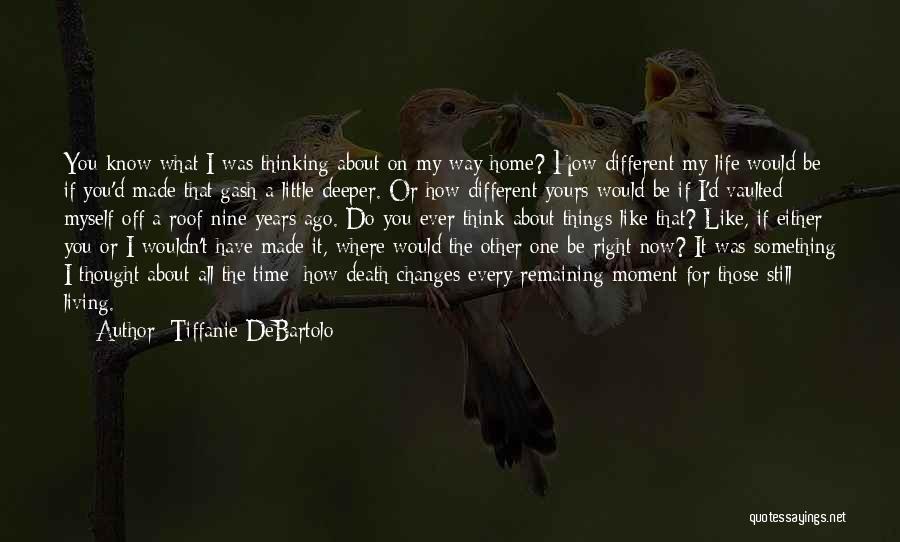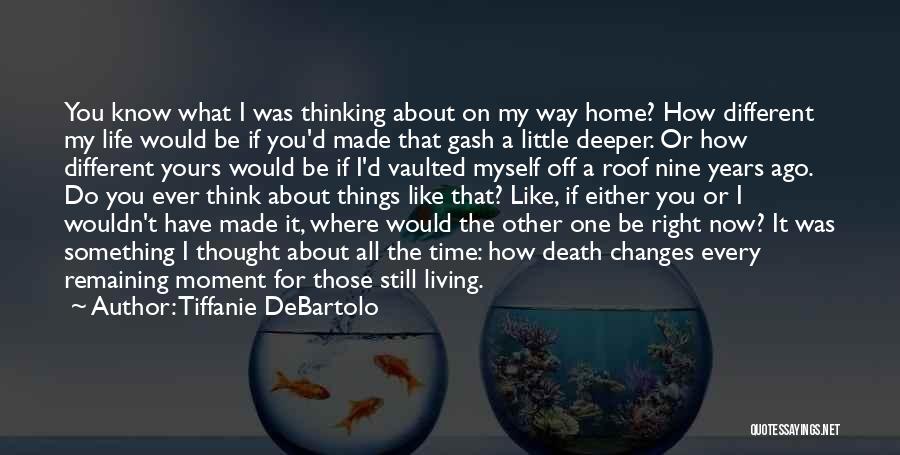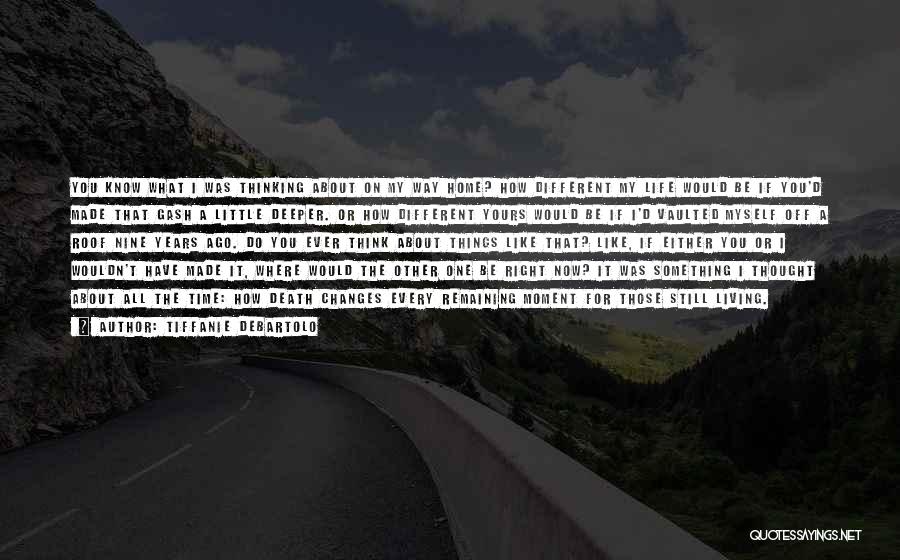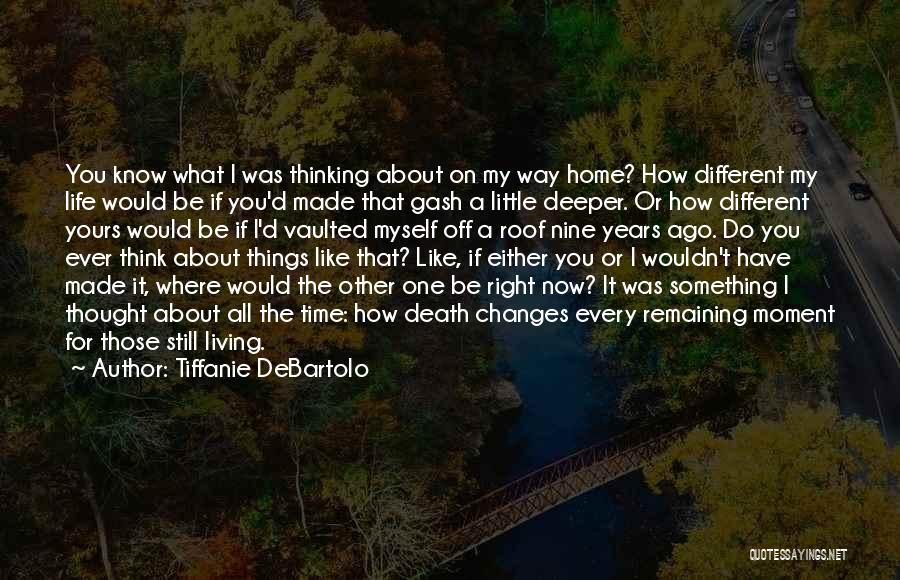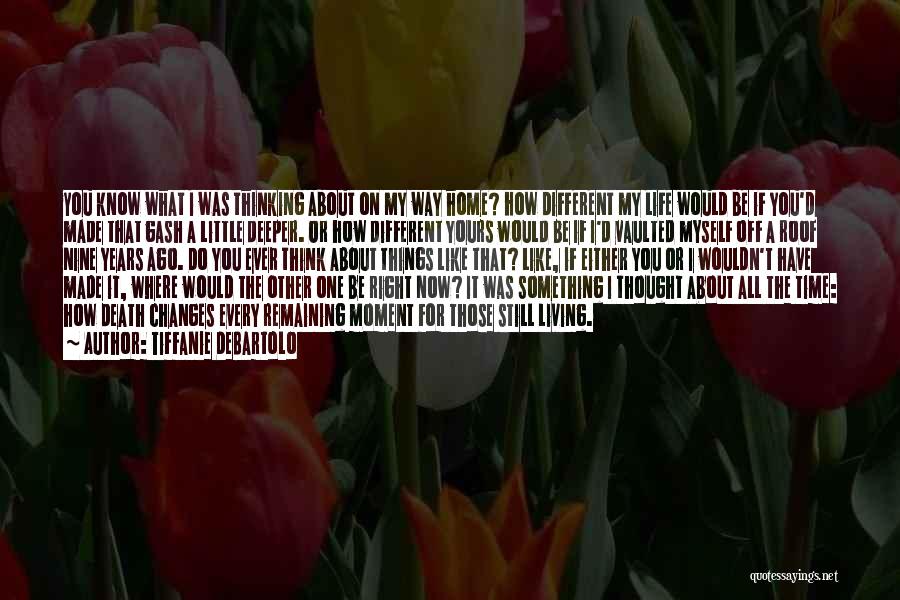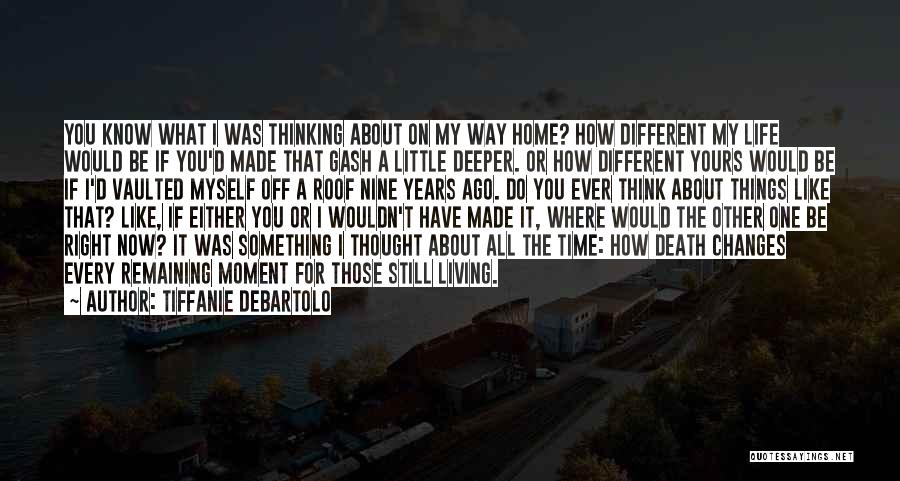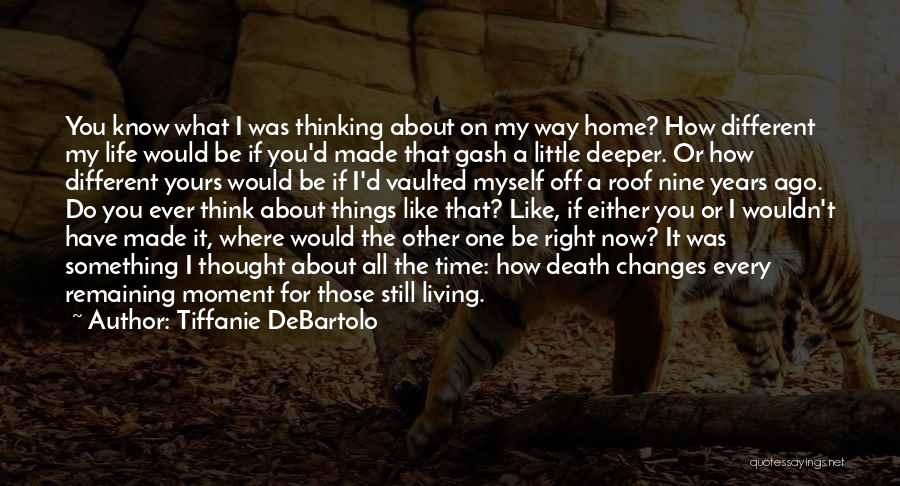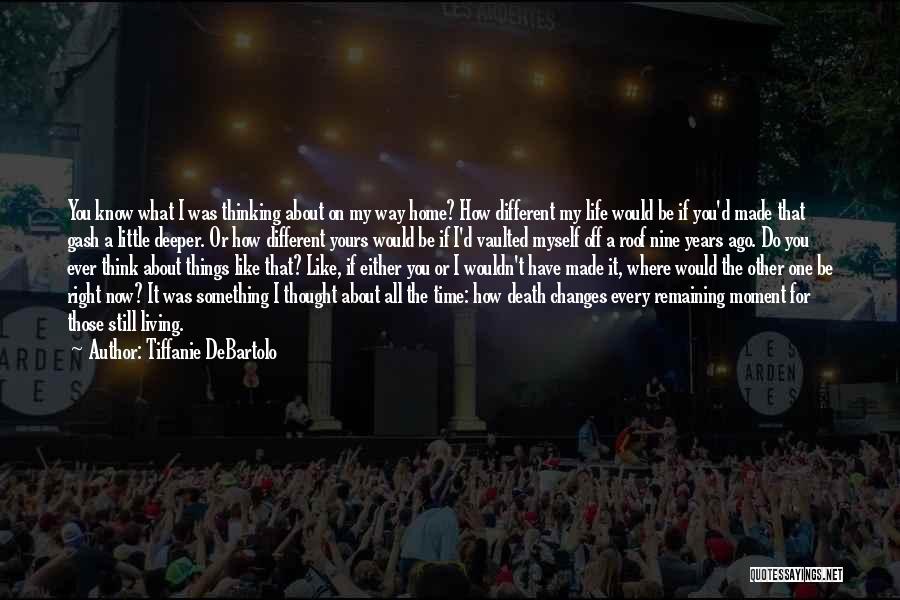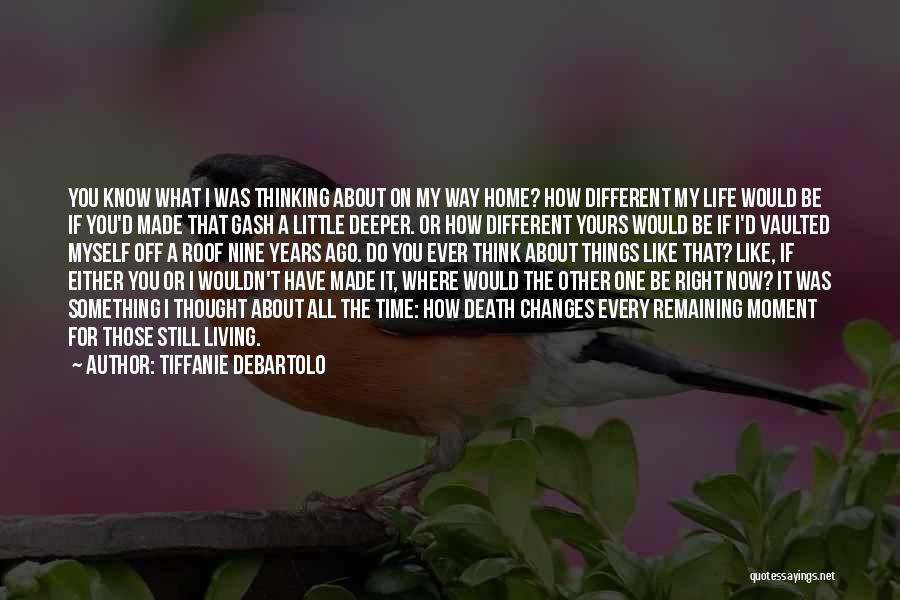 Related Authors
Related Topics