Albert Camus Quotes
They Always Think One
commits Suicide For A Reason. But It Is Quite Possible To Commit Suicide For Two Reasons. No, That Never Occurs To Them. So What Is The Good Of Dying
intentionally, Of Sacrificing Yourself To The Idea You Want People To Have Of You? Once You Are Dead, They Will Take Advantage Of It To Attribute Idiotic Or
vulgar Motives To Your Action. Martyrs,cherami, Must Choose Between Being Forgotten, Mocked, Or Made Use Of. As For Being Understood
never! Besides,
let Us Not Beat About The Bush; I Love Life
that Is My Real Weakness. I Love It So Much That I Am Incapable Of Imagining What Is Not Life. Such Avidity Has
something Plebeian About It, Don't You Think?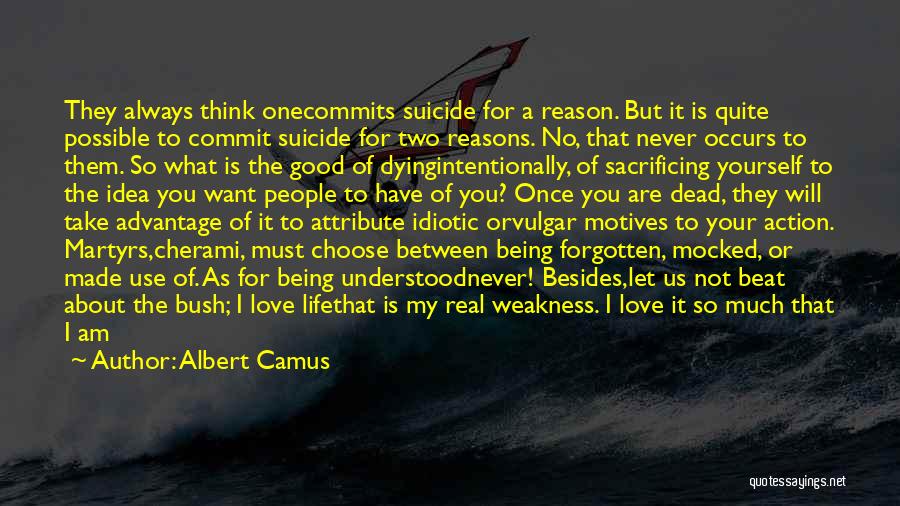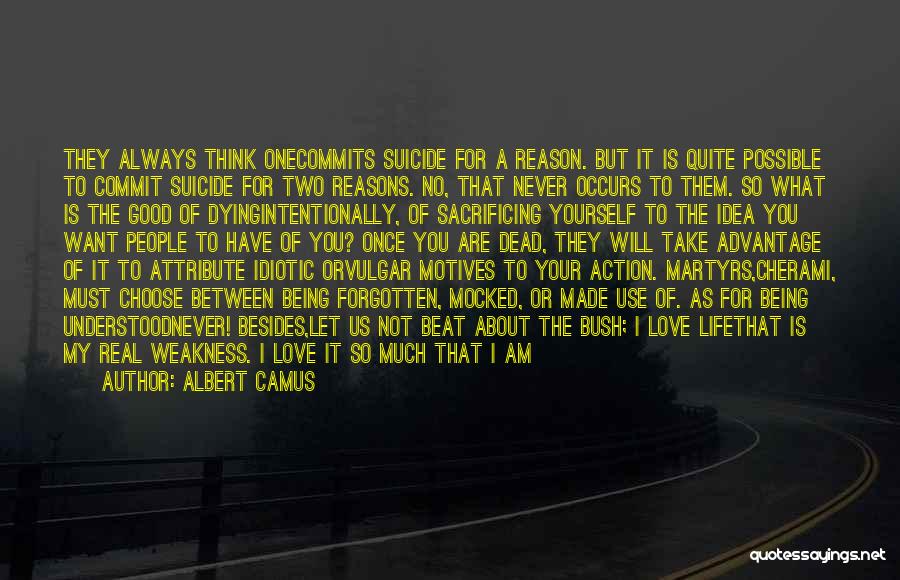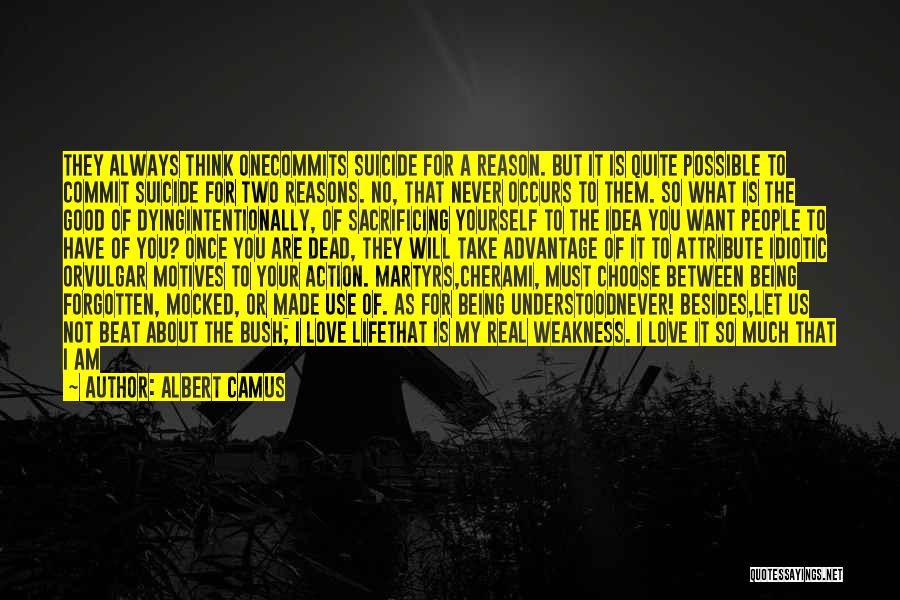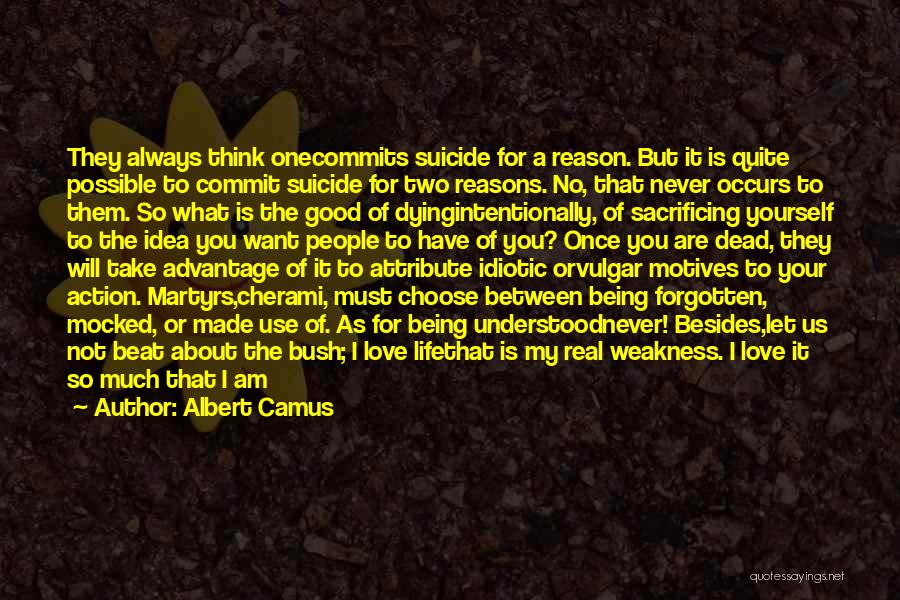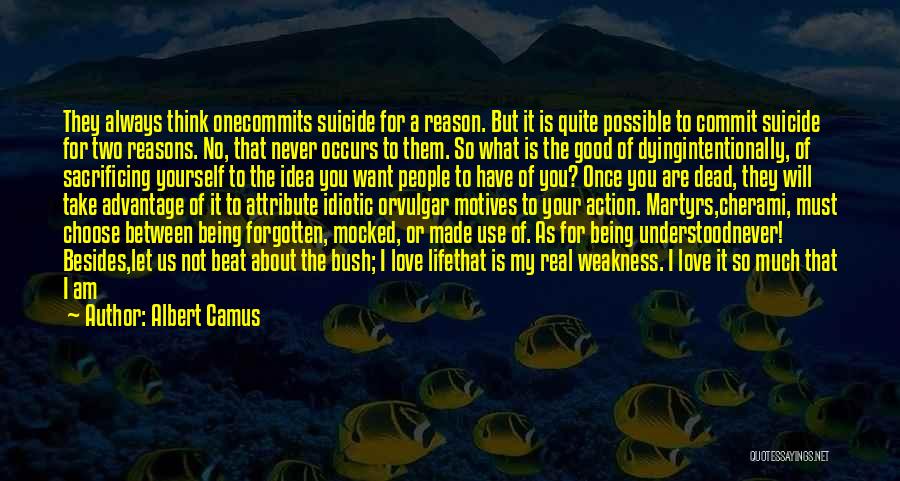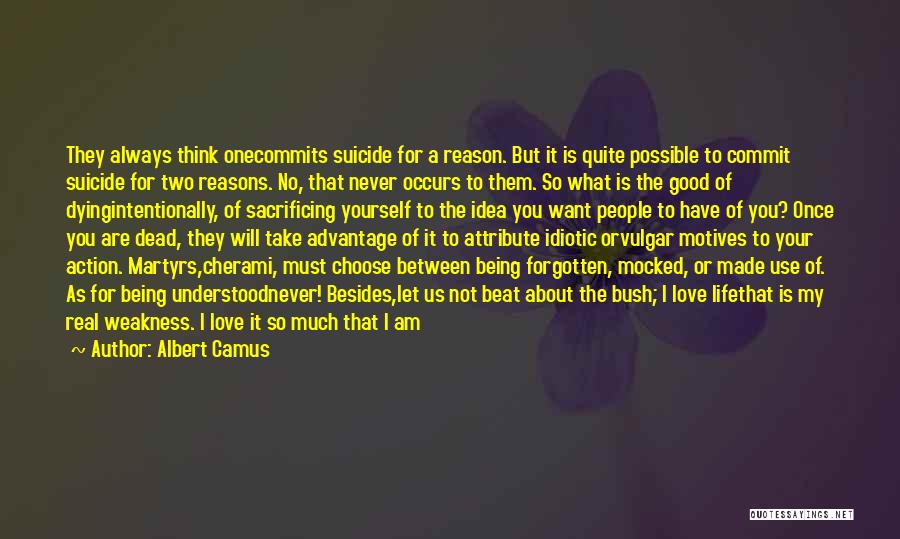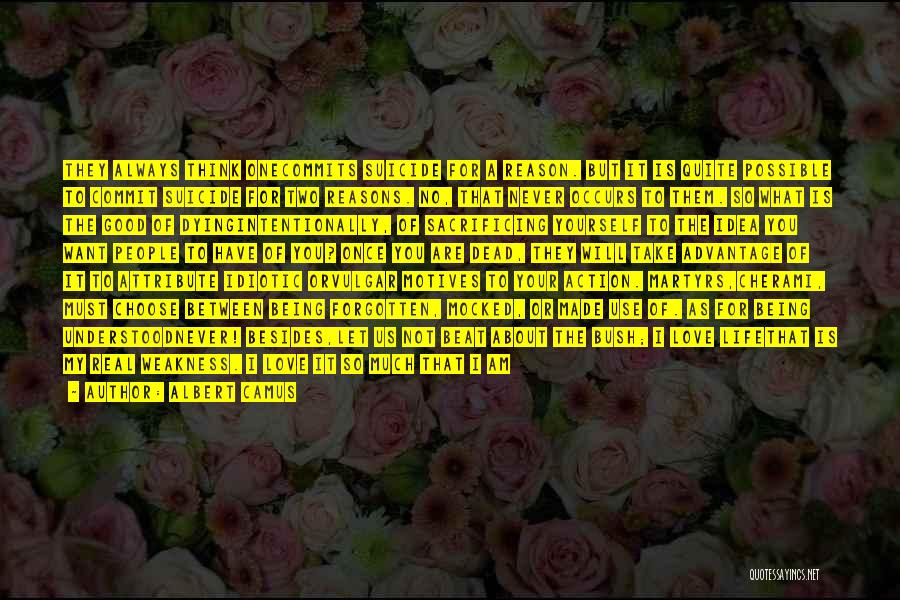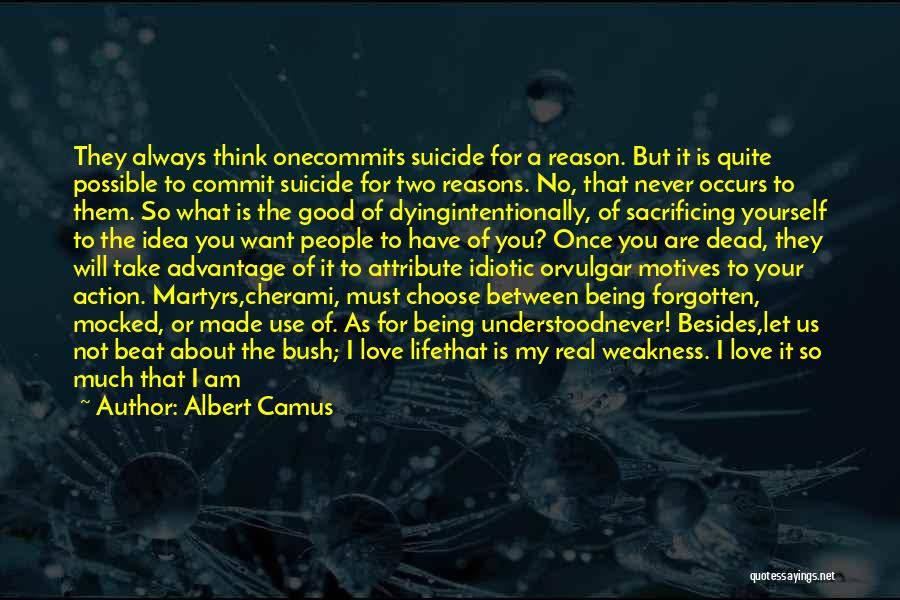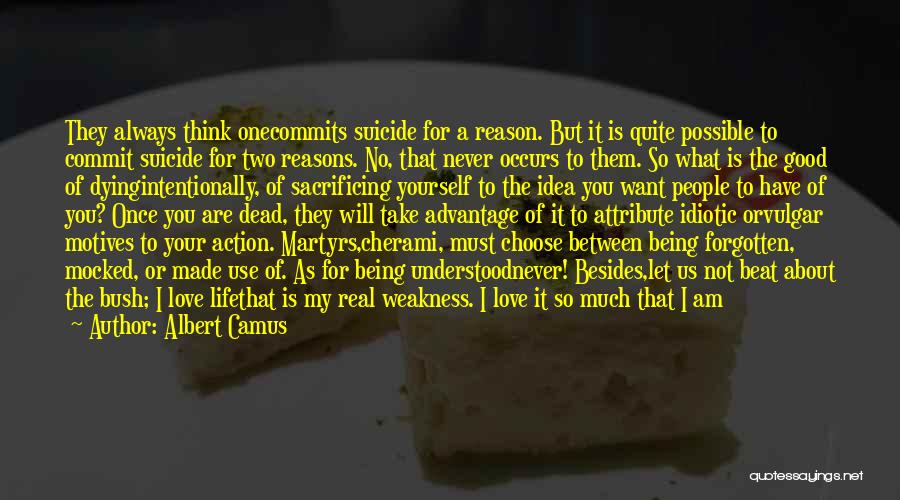 Related Authors
Related Topics