Alyxandra Harvey Quotes
So You Did Get It?" I Asked, Suddenly Babbling. "I Wasn't Sure. I Mean, Sometimes We Don't Get Very Good Reception At School. But I Guess You Know That, Living On A Farm And All." Shut Up, Shut Up, Shut Up .
He Smiled Slowly. "Hunter, Are You Nervous?"
"Shut Up."
"Are You Going To Ask Me To Prom?" He Teased.
"Shut Up," I Repeated, Choking On A Horrified Laugh.
He Grinned. "I Look Pretty Good In A Tux."
I Rolled My Eyes, Suddenly Comfortable Again. "And You're So Refreshingly Modest.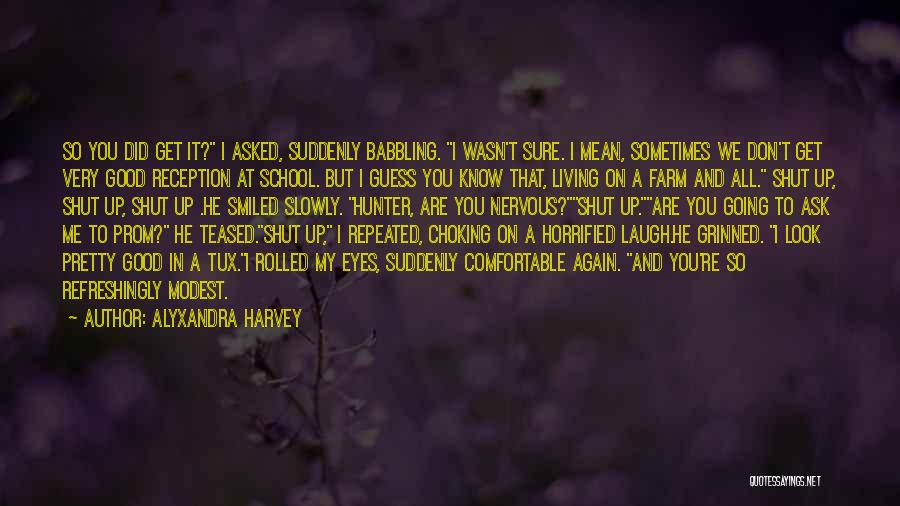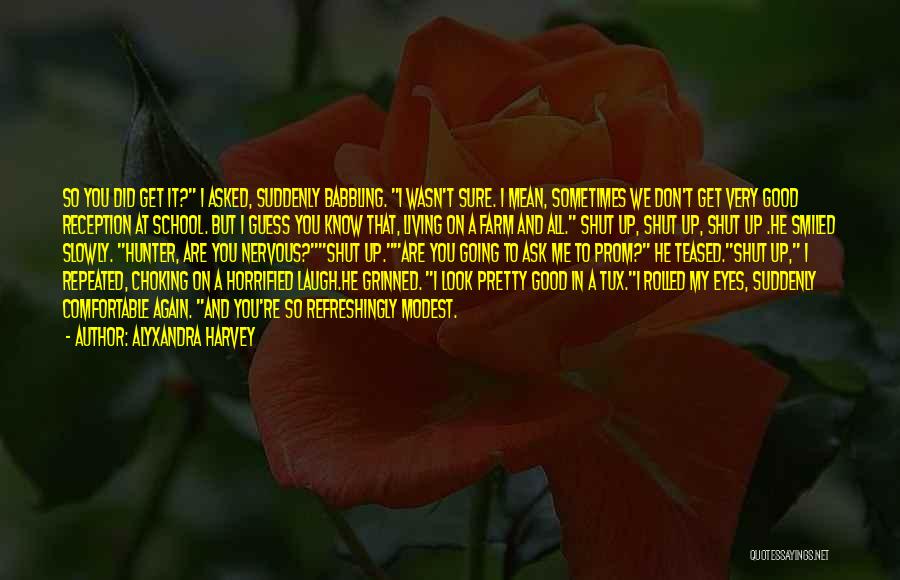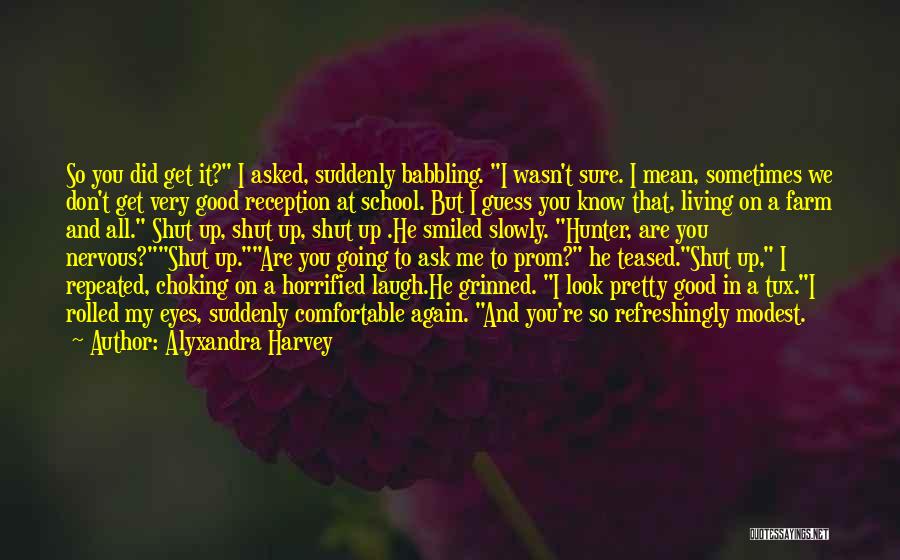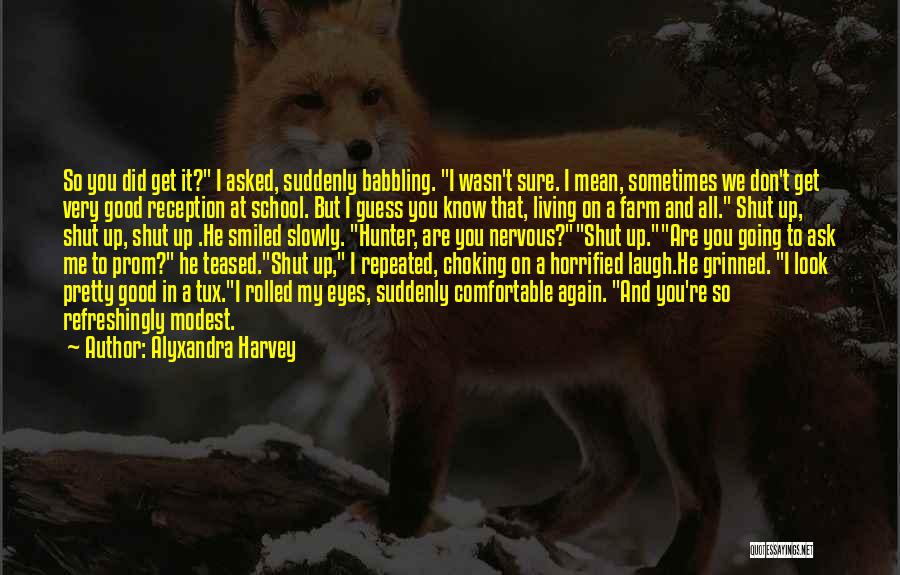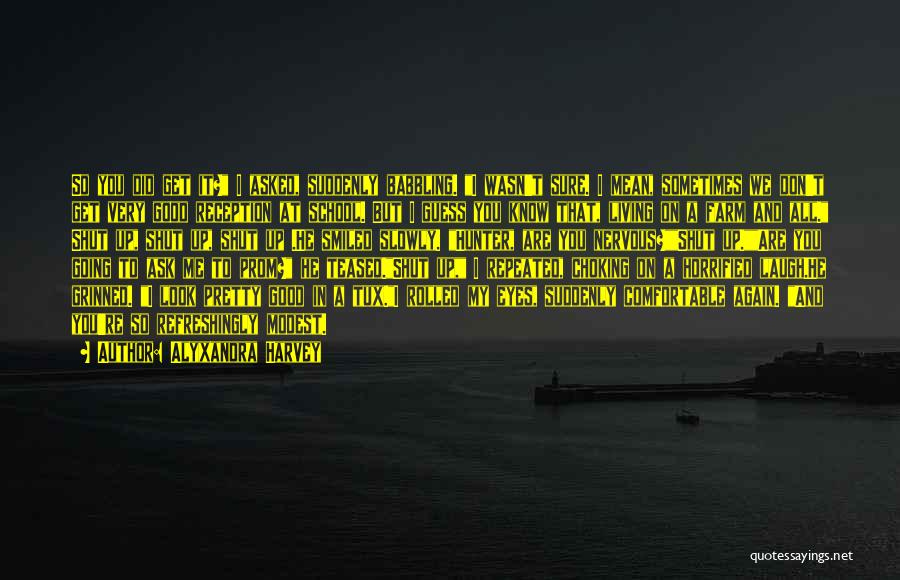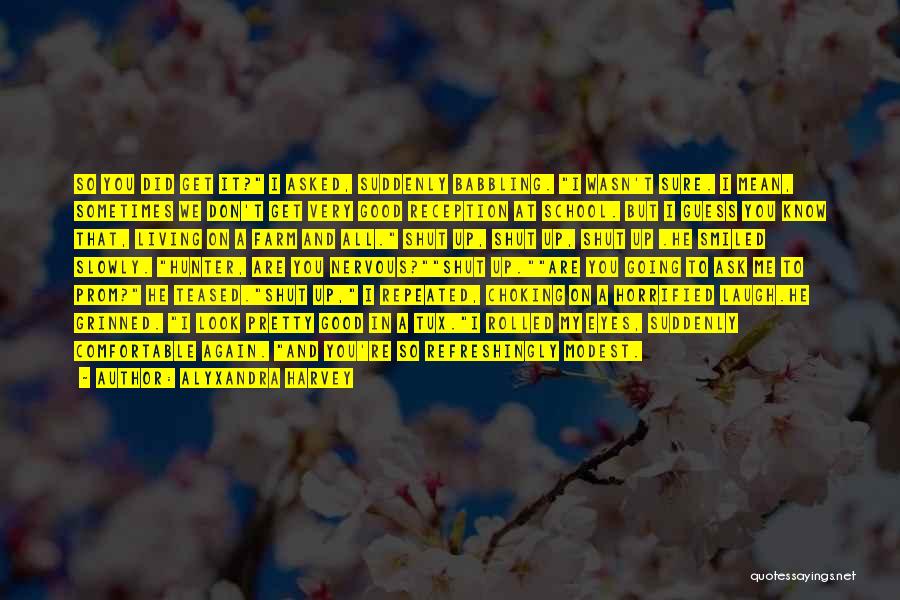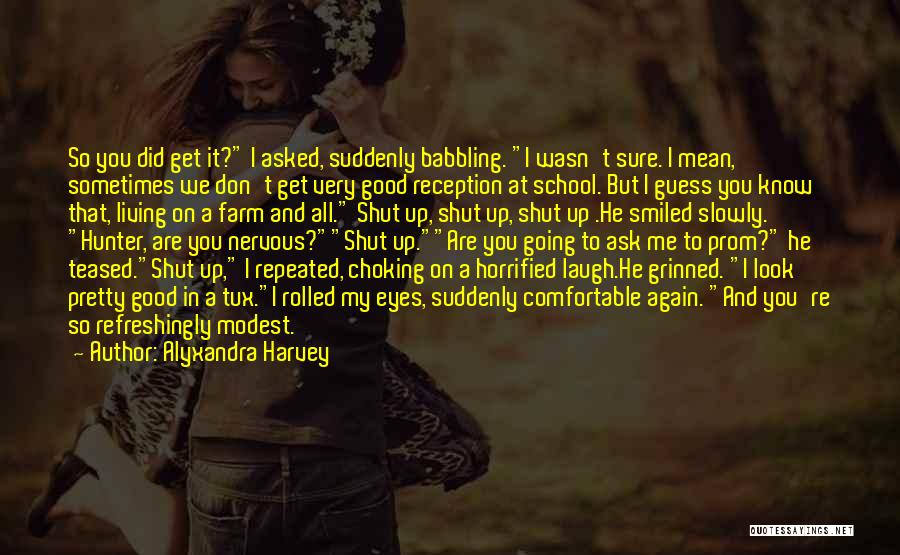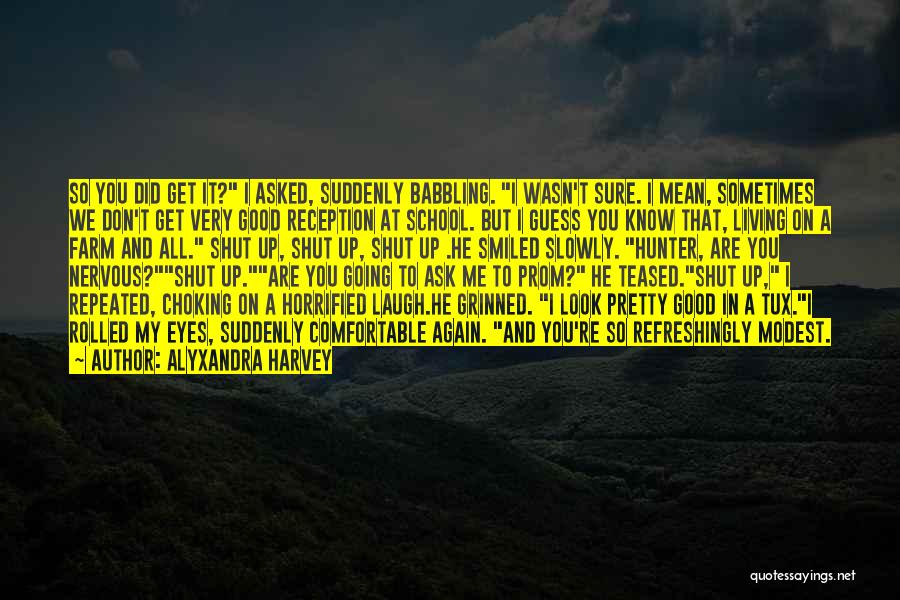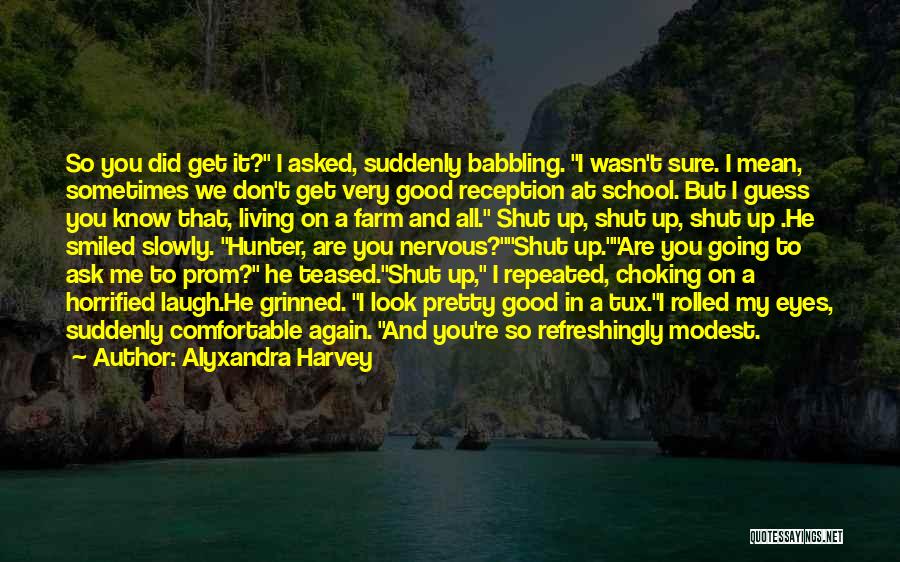 Related Authors
Related Topics