Diana Palmer Quotes
Inevitably Tate Phoned Her At Her Office When She'd Returned. "Leta Said You And Colby Left Suddenly," He Said Softly. "What Did You Find Out?"
"This Isn't A Secure Line," She Told Him Without Expression In Her Voice. It Hurt To Hear Him Talking To Her In That Almost Intimate Tone After What Audrey Had Told Her. "Stop Talking Like A Secret Agent," He Teased.
"You Start Thinking Like One Again," She Told Him. "I'll Meet You For Coffee In The Usual Place."
"What Usual Place?"
"Where You And Audrey Go, Of Course."
That Hadn't Been A Teasing Tone In Her Voice. "I Only Took Her There Once, Cecily, The Day You Ran Into Us ... "
"Ten Minutes." She Hung Up, Got Her Jacket And Went Out, Telling Her Secretary That She Had A Meeting And Would Be Back In An Hour. She Dreaded Seeing Him Again. But If She Could Just Keep Her Head, Perhaps She Could Bluff Her Way Through. She Felt Betrayed.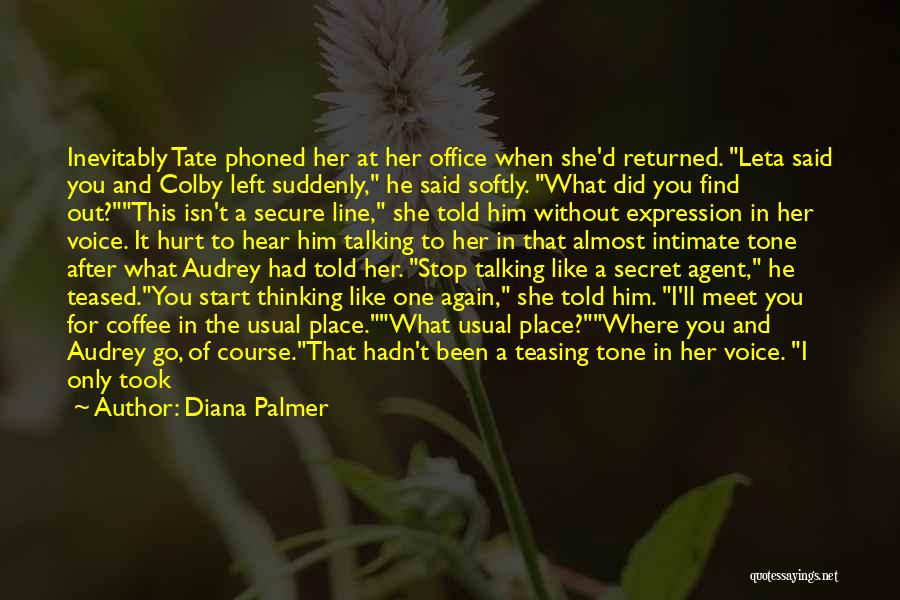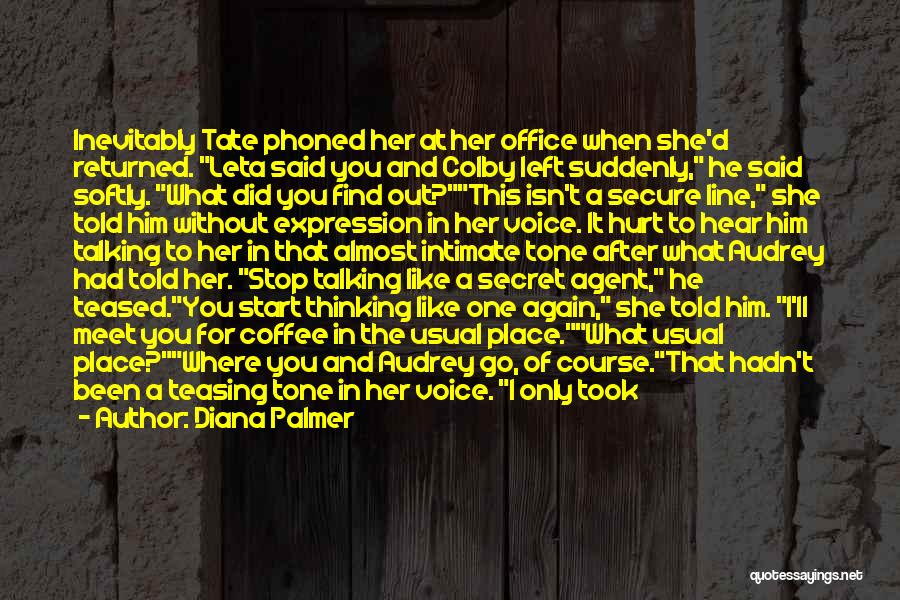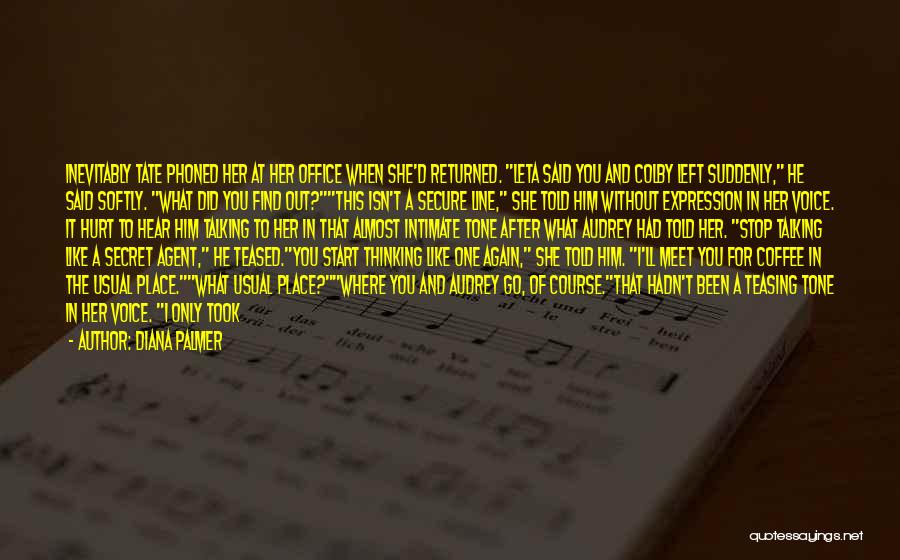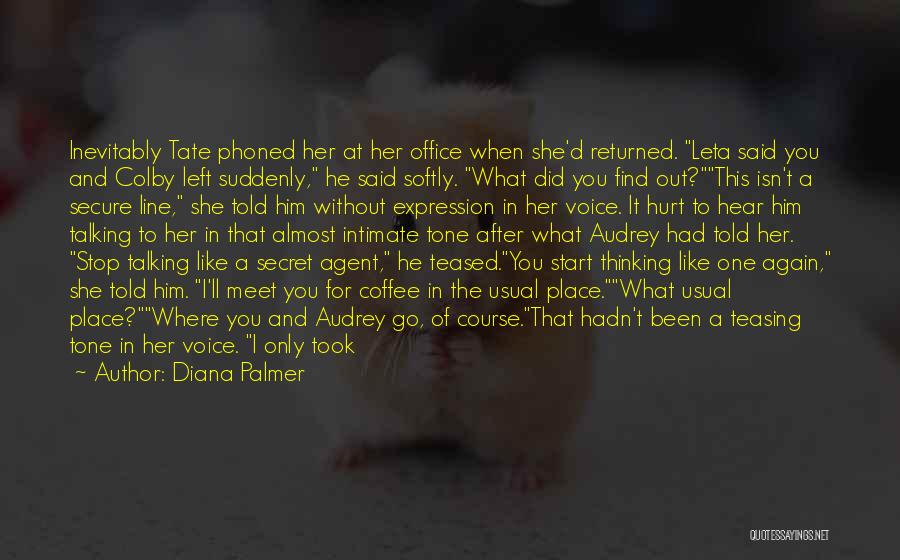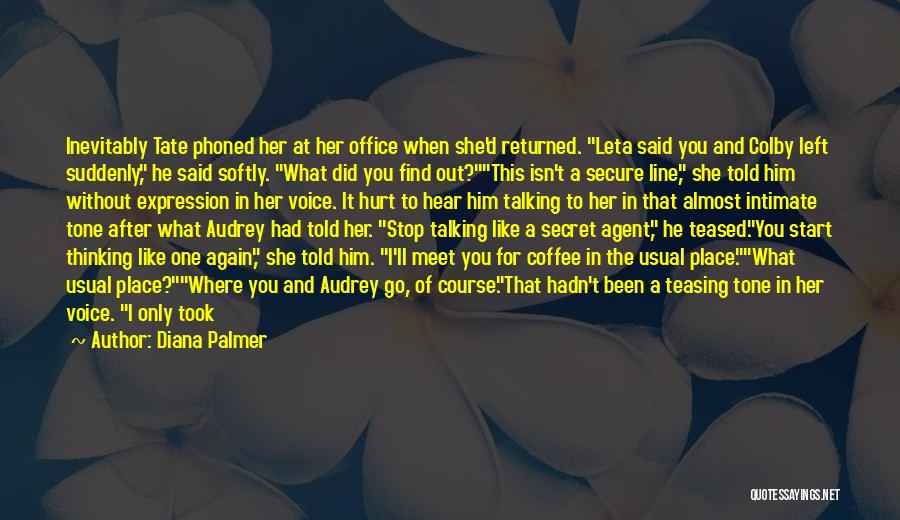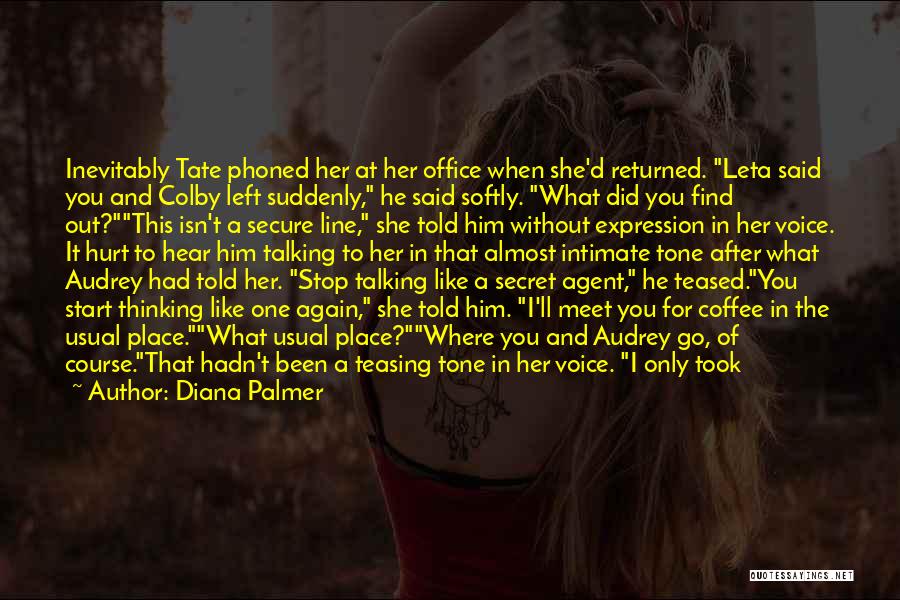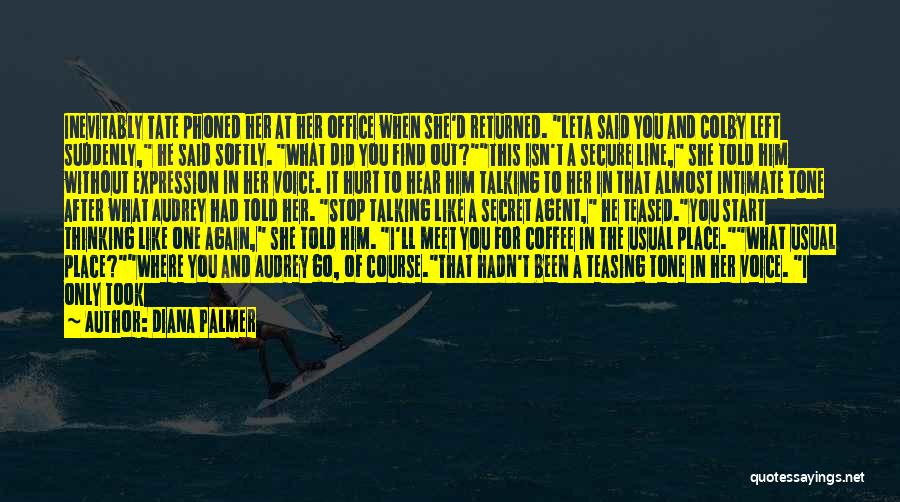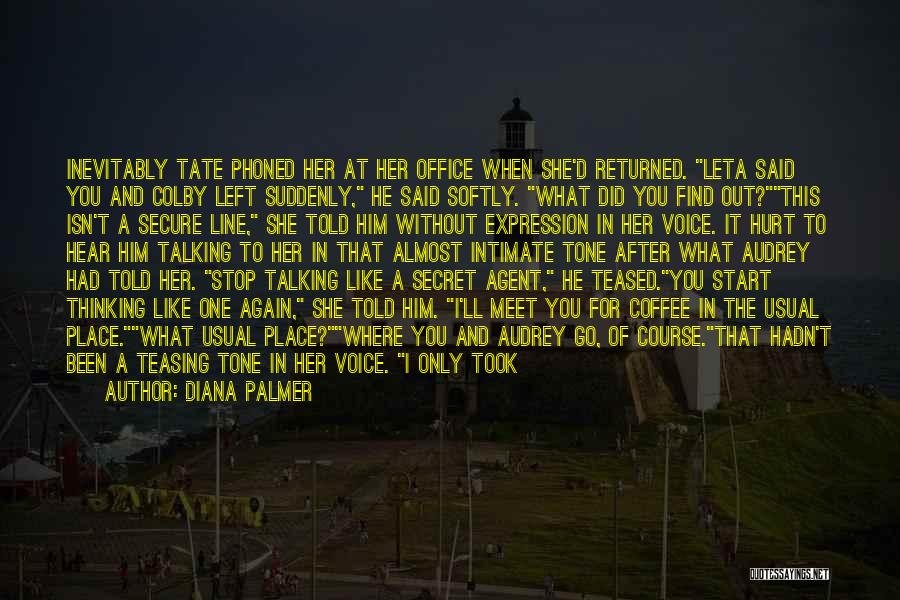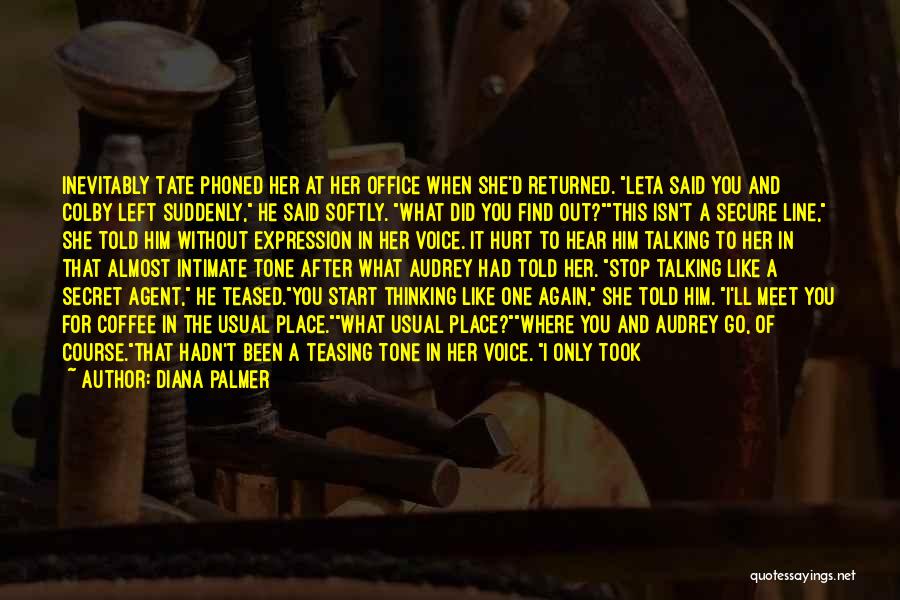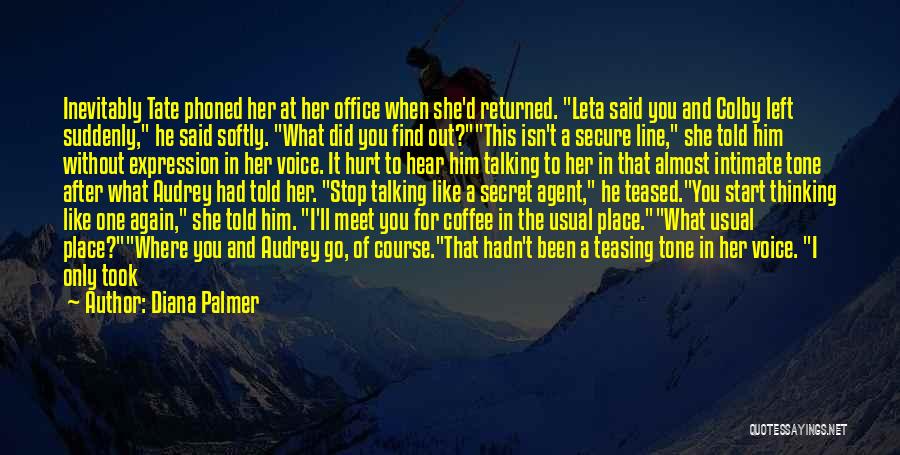 Related Authors
Related Topics