Dani Harper Quotes
Everything Ok?"
"My Brother Is Just Being Brotherly Again. Connor Can't Stand That I'm Out Here. I Finally Had To Promise Him That If A Man Dropped Out Of The Sky, I'd Date Him."
"Really? Bet You Didn't Count On Meeting Someone With A Helicopter."
She Opened Her Mouth And Closed It Again, Momentarily Stunned.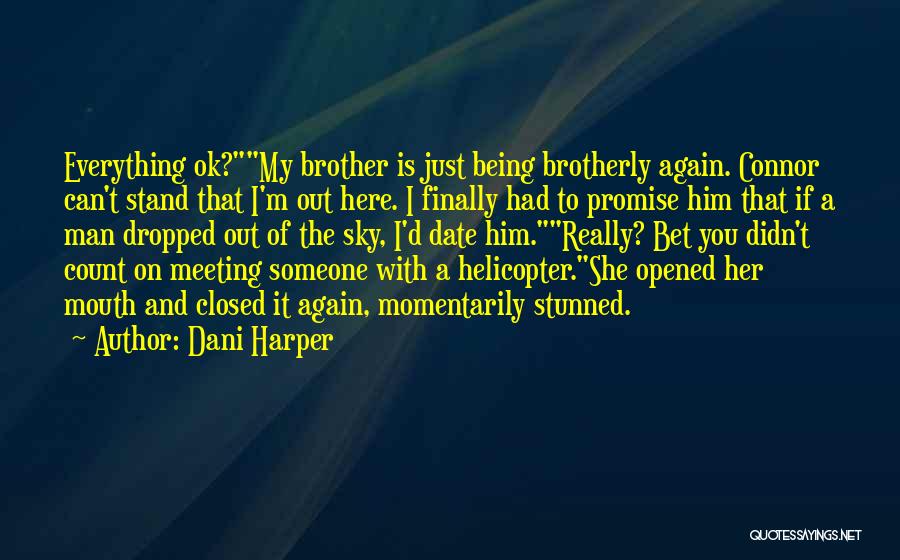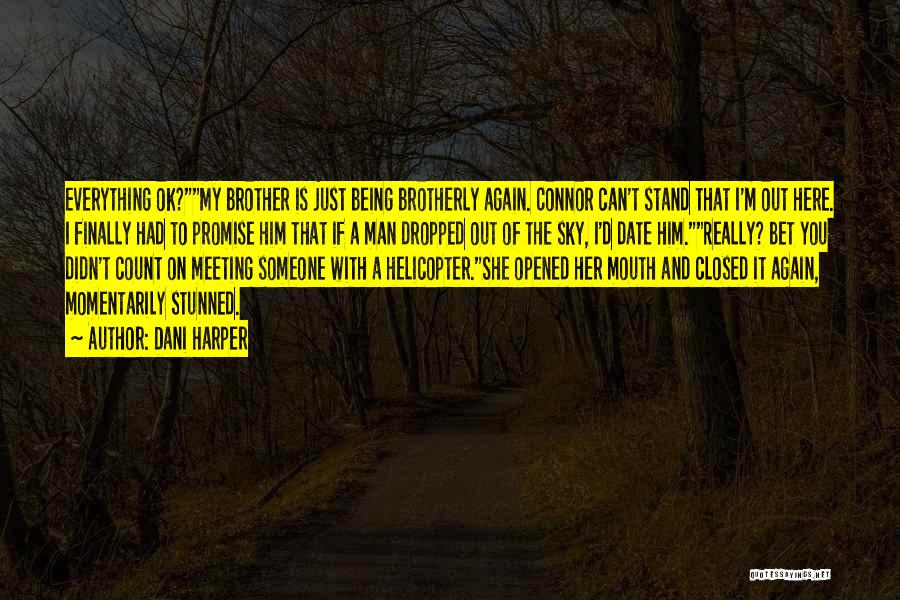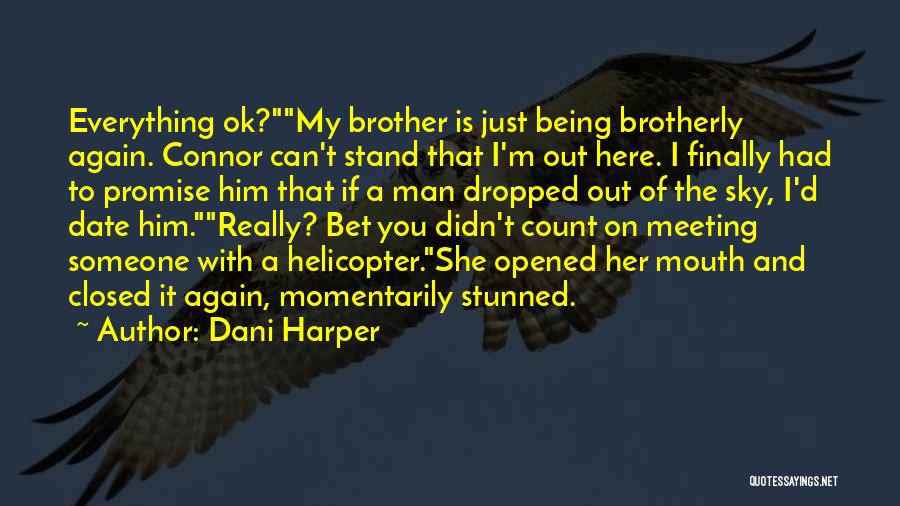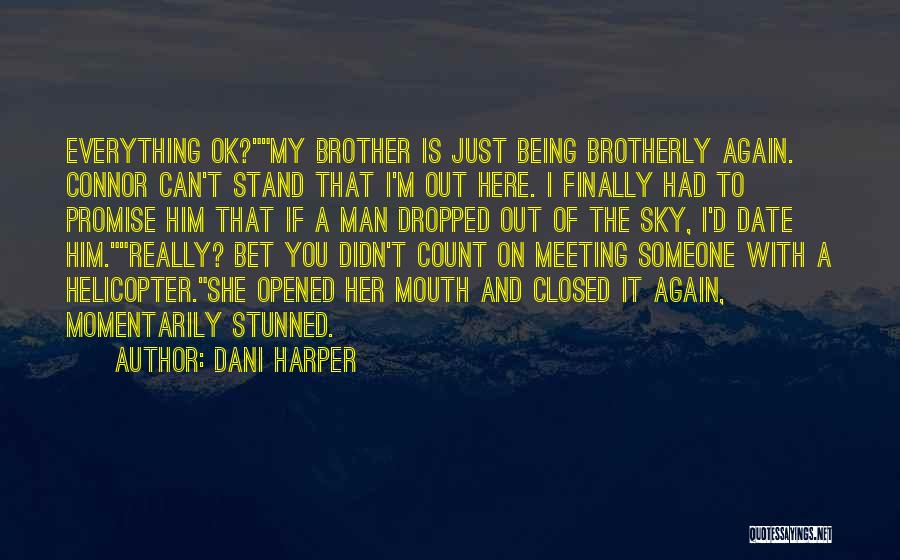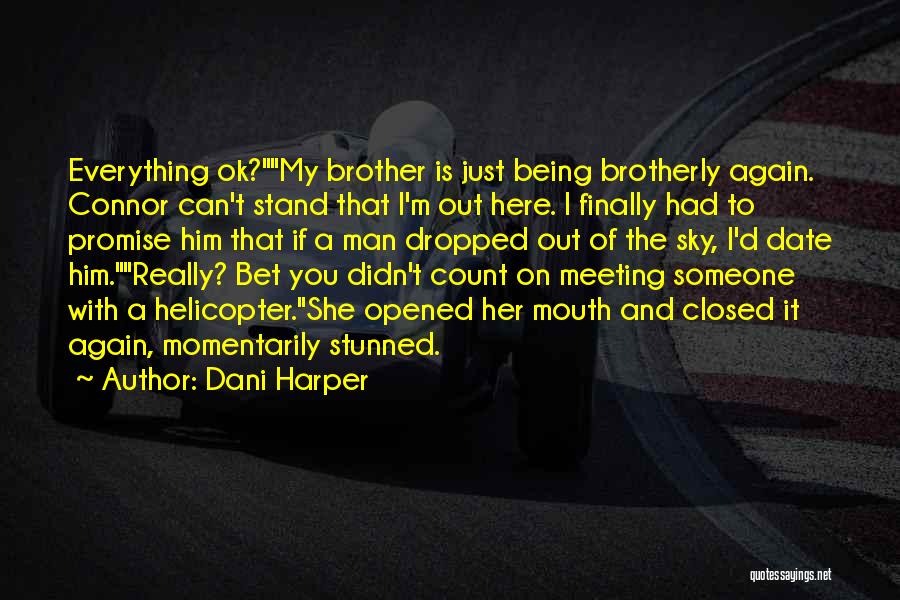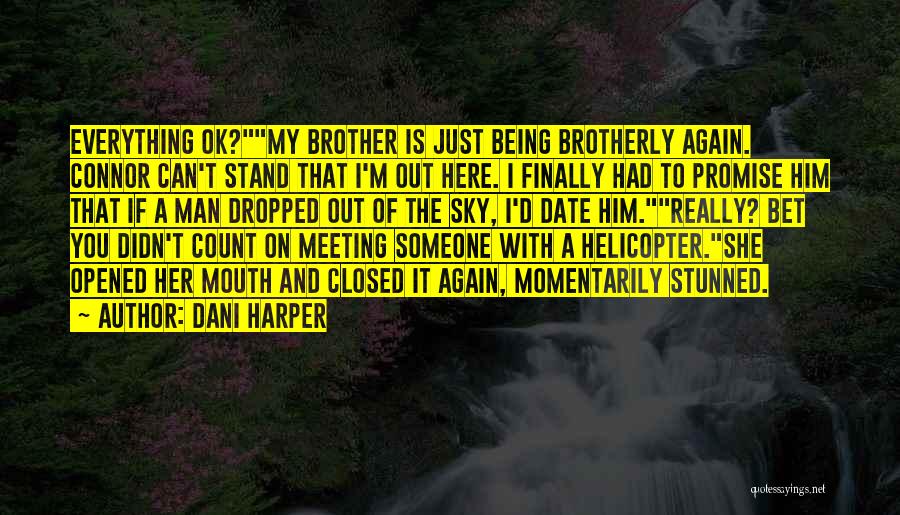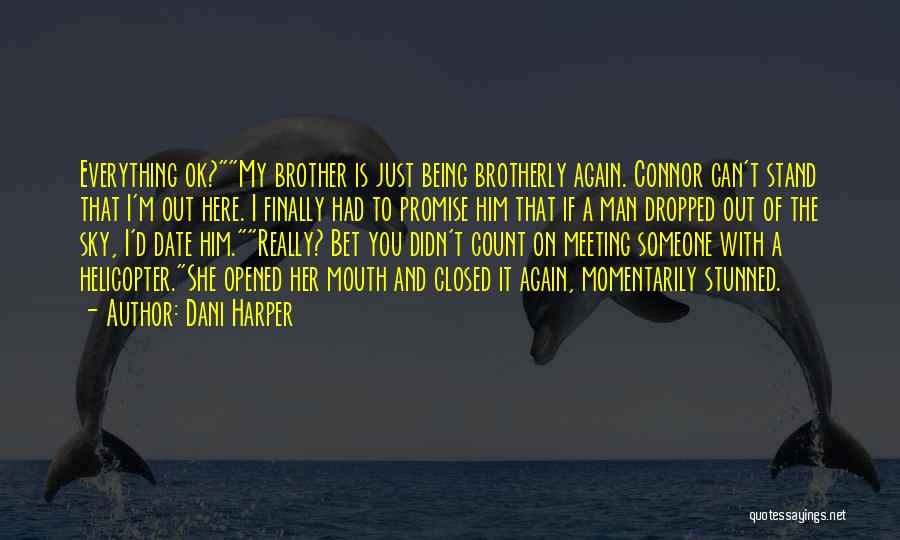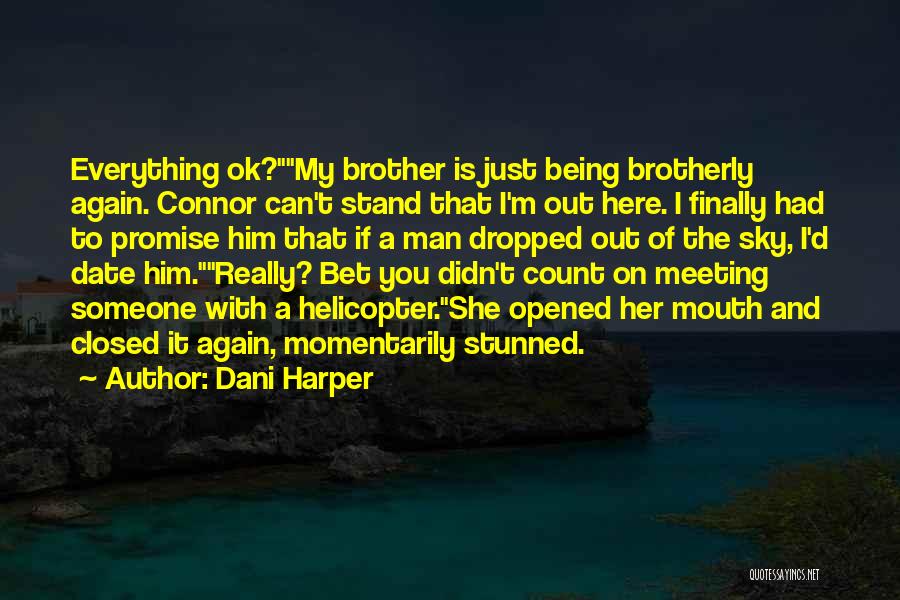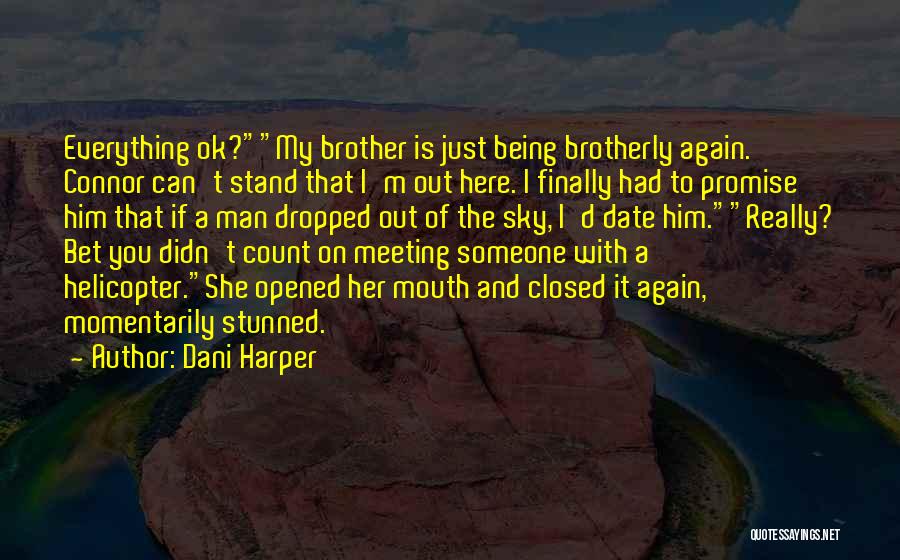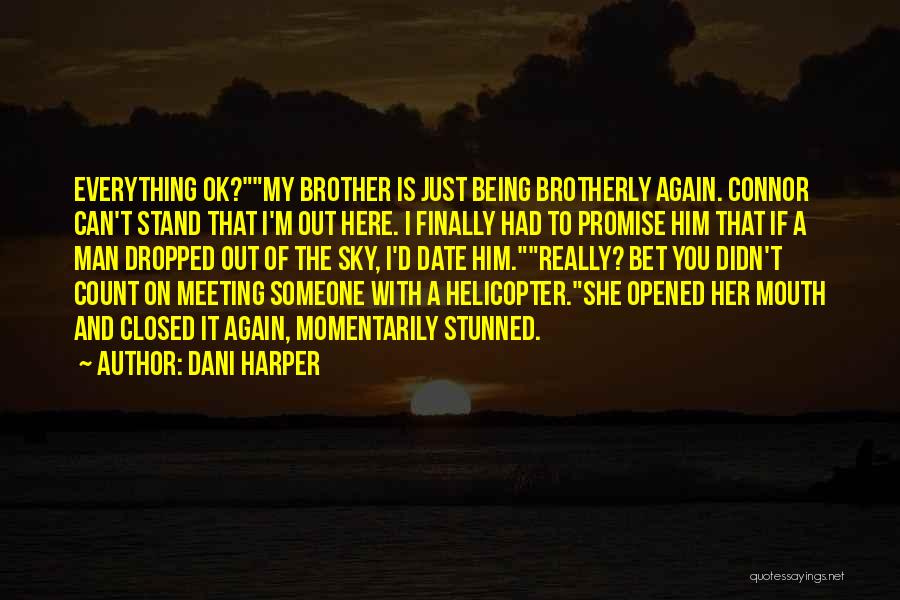 Related Authors
Related Topics