Mother Mary Francis P.C.C. Quotes & Sayings
Enjoy the top 1 famous quotes, sayings and quotations by Mother Mary Francis P.C.C..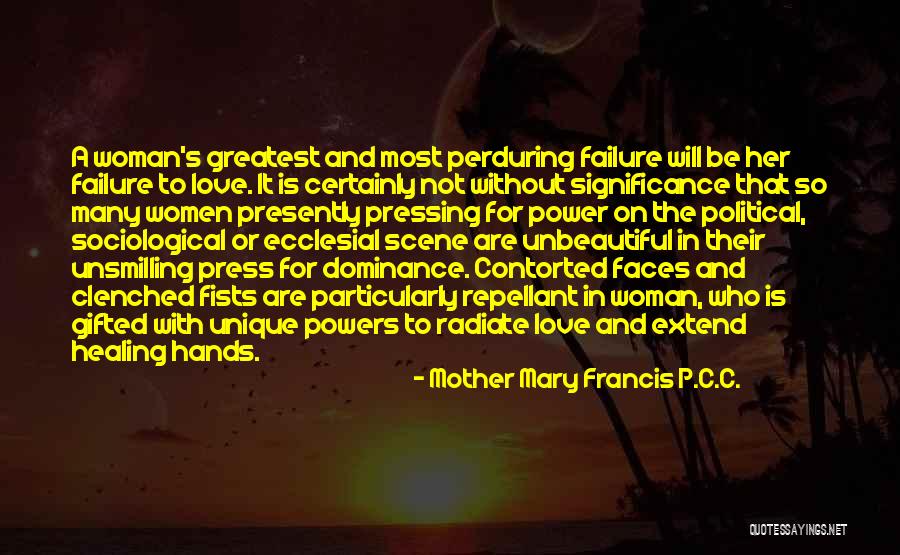 A woman's greatest and most perduring failure will be her failure to love. It is certainly not without significance that so many women presently pressing for power on the political, sociological or ecclesial scene are unbeautiful in their unsmilling press for dominance. Contorted faces and clenched fists are particularly repellant in woman, who is gifted with unique powers to radiate love and extend healing hands. — Mother Mary Francis P.C.C.