Maurice M. Gray Jr. Quotes & Sayings
Enjoy the top 1 famous quotes, sayings and quotations by Maurice M. Gray Jr..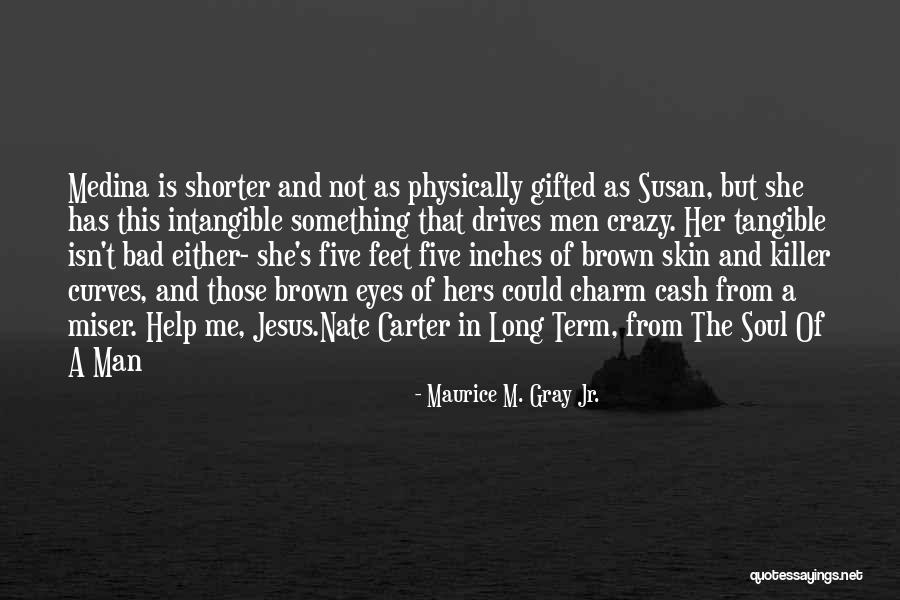 Medina is shorter and not as physically gifted as Susan, but she has this intangible something that drives men crazy. Her tangible isn't bad either- she's five feet five inches of brown skin and killer curves, and those brown eyes of hers could charm cash from a miser.
Help me, Jesus.

Nate Carter in Long Term, from The Soul Of A Man — Maurice M. Gray Jr.