Jeter K. W. Quotes & Sayings
Enjoy the top 1 famous quotes, sayings and quotations by Jeter K. W..
Famous Quotes By Jeter K. W.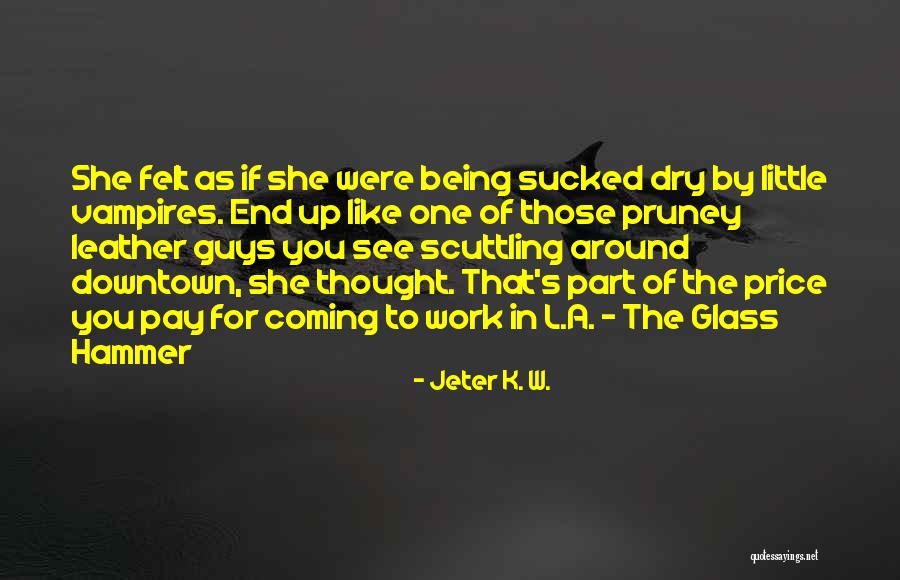 She felt as if she were being sucked dry by little vampires. End up like one of those pruney leather guys you see scuttling around downtown, she thought. That's part of the price you pay for coming to work in L.A. - The Glass Hammer — Jeter K. W.