Gary D. Quotes & Sayings
Enjoy the top 2 famous quotes, sayings and quotations by Gary D..
Famous Quotes By Gary D.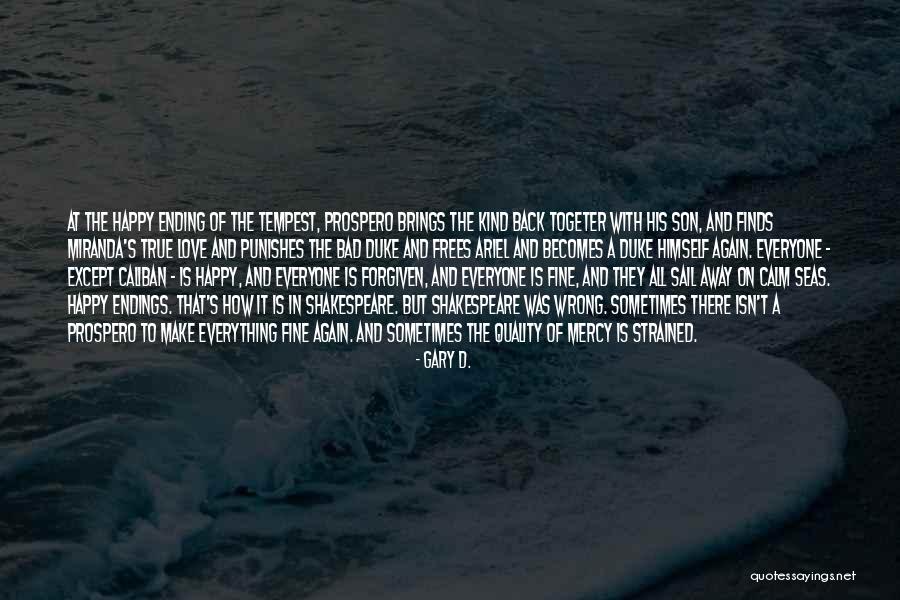 At the happy ending of the Tempest, Prospero brings the kind back togeter with his son, and finds Miranda's true love and punishes the bad duke and frees Ariel and becomes a duke himself again. Everyone - except Caliban - is happy, and everyone is forgiven, and everyone is fine, and they all sail away on calm seas. Happy endings. That's how it is in Shakespeare. But Shakespeare was wrong. Sometimes there isn't a Prospero to make everything fine again. And sometimes the quality of mercy is strained. — Gary D.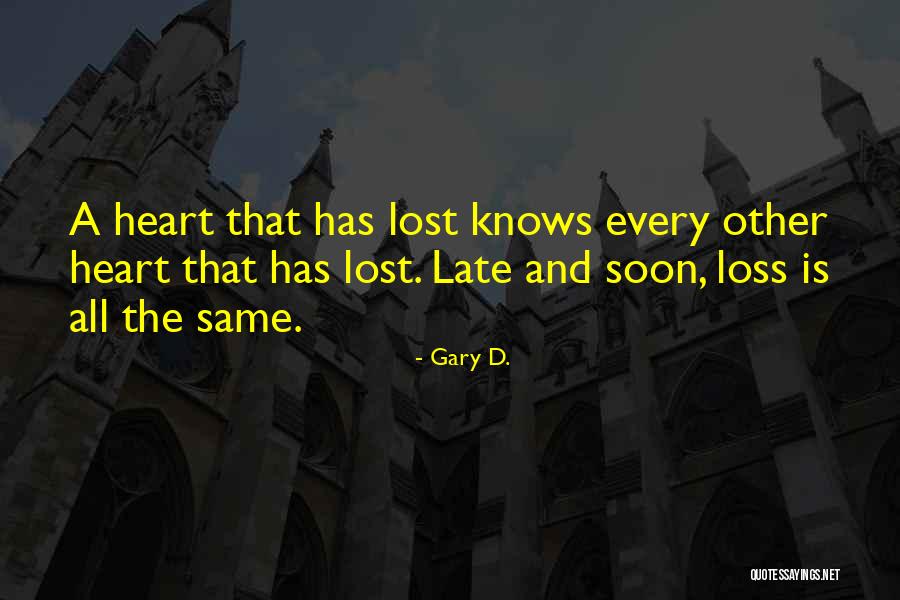 A heart that has lost knows every other heart that has lost. Late and soon, loss is all the same. — Gary D.