Francisco J. Garcia Jr. Quotes & Sayings
Enjoy the top 1 famous quotes, sayings and quotations by Francisco J. Garcia Jr..
Famous Quotes By Francisco J. Garcia Jr.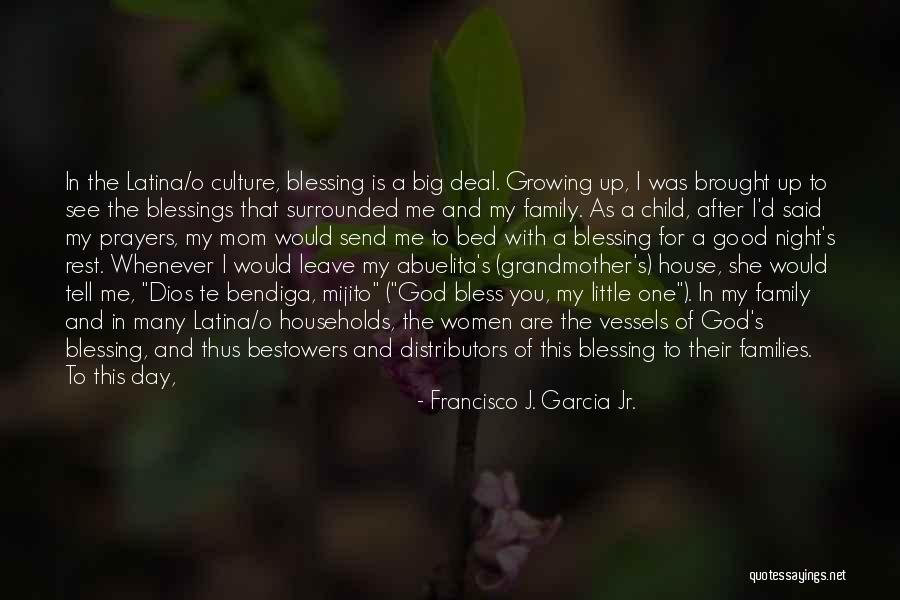 In the Latina/o culture, blessing is a big deal. Growing up, I was brought up to see the blessings that surrounded me and my family. As a child, after I'd said my prayers, my mom would send me to bed with a blessing for a good night's rest. Whenever I would leave my abuelita's (grandmother's) house, she would tell me, "Dios te bendiga, mijito" ("God bless you, my little one"). In my family and in many Latina/o households, the women are the vessels of God's blessing, and thus bestowers and distributors of this blessing to their families. To this day, even though I am grown and have two children of my own, whenever I travel somewhere distant or am undertaking a major project, my mother will sit me down, lay hands on me, and say a prayer of blessing. — Francisco J. Garcia Jr.