E.R. White Jr. Quotes & Sayings
Enjoy the top 1 famous quotes, sayings and quotations by E.R. White Jr..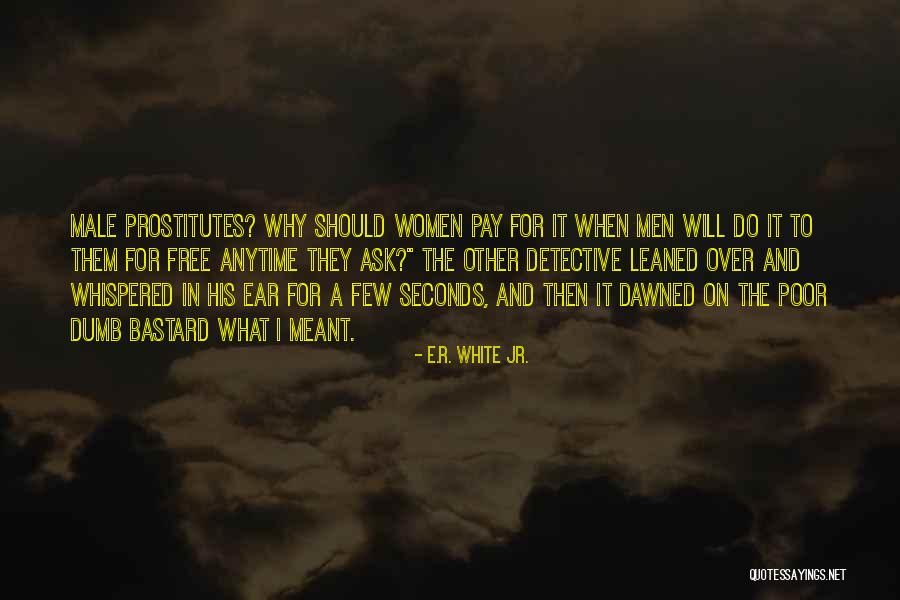 Male prostitutes? Why should women pay for it when men will do it to them for free anytime they ask?" The other detective leaned over and whispered in his ear for a few seconds, and then it dawned on the poor dumb bastard what I meant. — E.R. White Jr.