Quotes & Sayings About Youth Aristotle
Enjoy reading and share 16 famous quotes about Youth Aristotle with everyone.
Top Youth Aristotle Quotes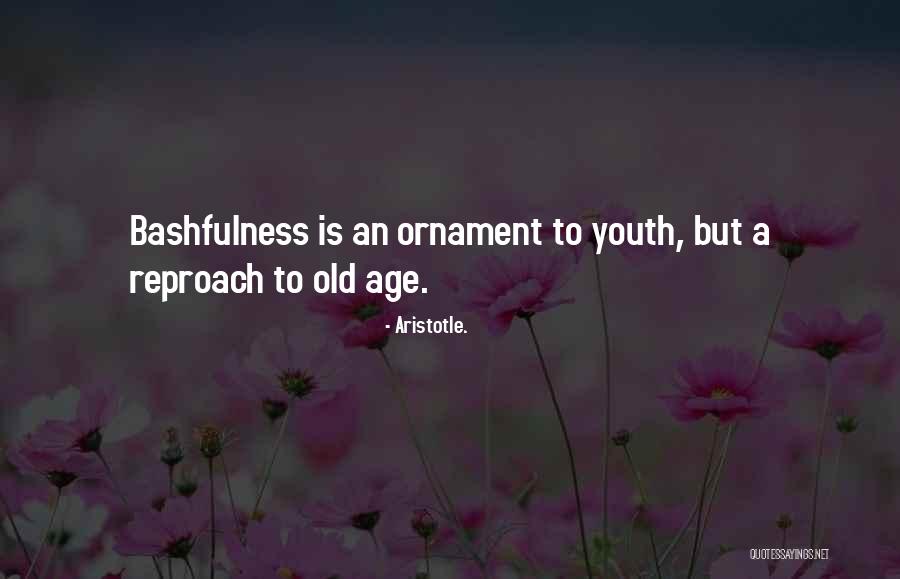 Bashfulness is an ornament to youth, but a reproach to old age. — Aristotle.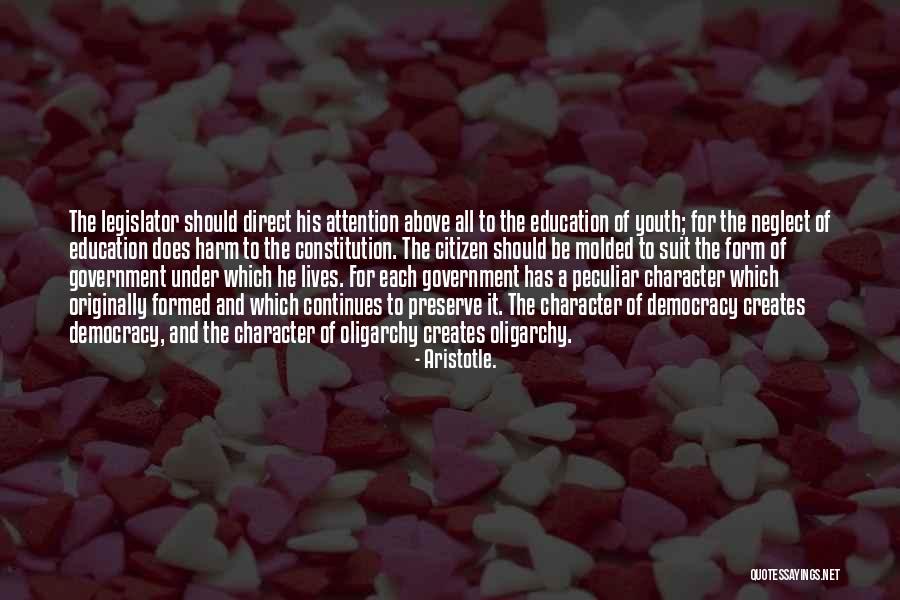 The legislator should direct his attention above all to the education of youth; for the neglect of education does harm to the constitution. The citizen should be molded to suit the form of government under which he lives. For each government has a peculiar character which originally formed and which continues to preserve it. The character of democracy creates democracy, and the character of oligarchy creates oligarchy. — Aristotle.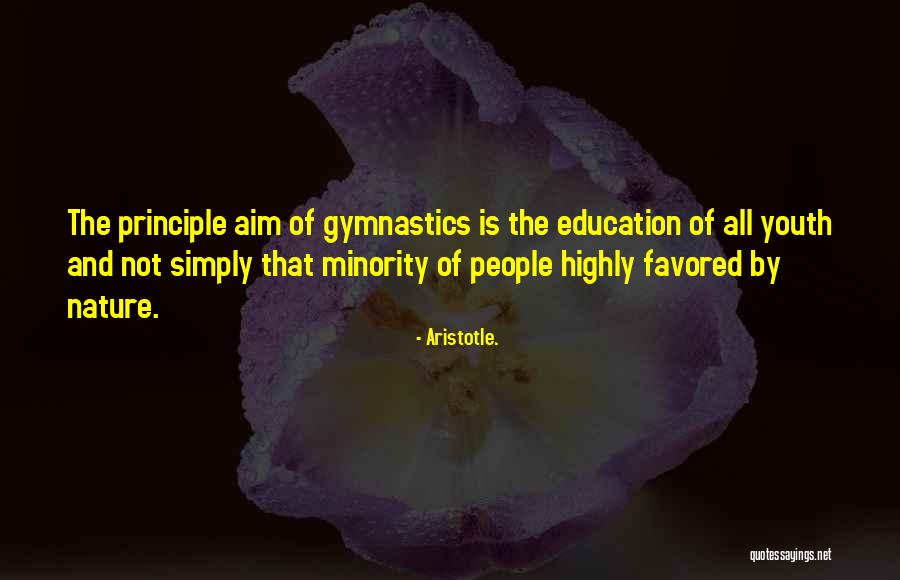 The principle aim of gymnastics is the education of all youth and not simply that minority of people highly favored by nature. — Aristotle.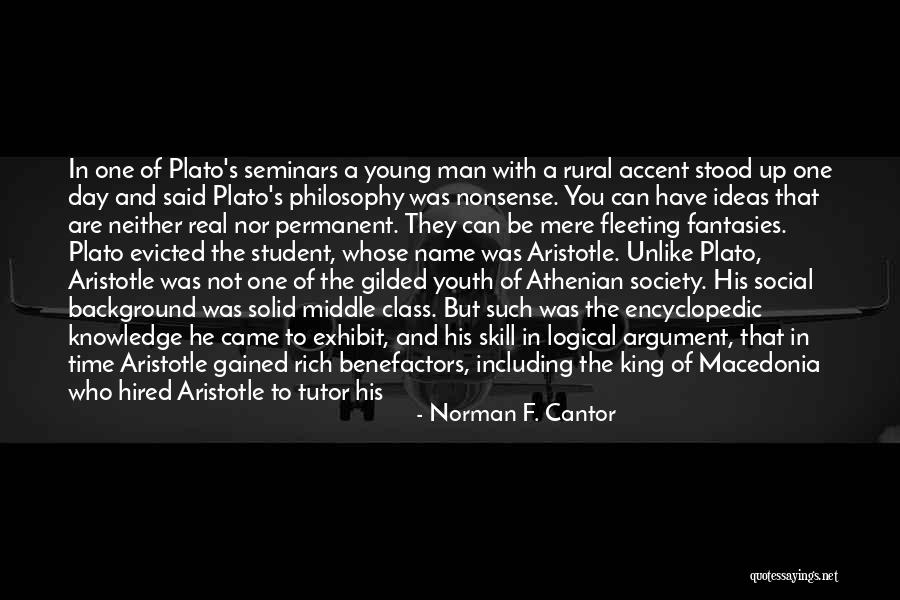 In one of Plato's seminars a young man with a rural accent stood up one day and said Plato's philosophy was nonsense. You can have ideas that are neither real nor permanent. They can be mere fleeting fantasies. Plato evicted the student, whose name was Aristotle. Unlike Plato, Aristotle was not one of the gilded youth of Athenian society. His social background was solid middle class. But such was the encyclopedic knowledge he came to exhibit, and his skill in logical argument, that in time Aristotle gained rich benefactors, including the king of Macedonia who hired Aristotle to tutor his young son, later known as Alexander the Great. — Norman F. Cantor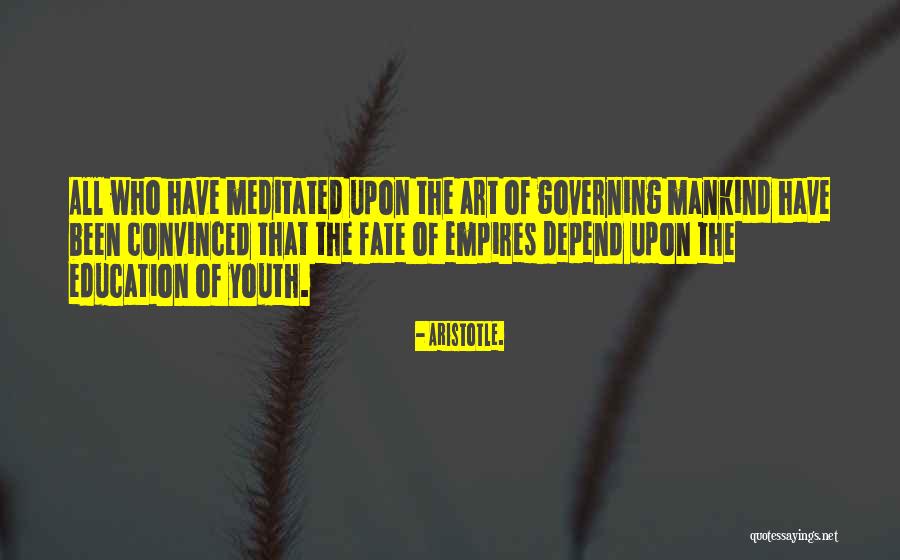 All who have meditated upon the art of governing mankind have been convinced that the fate of empires depend upon the education of youth. — Aristotle.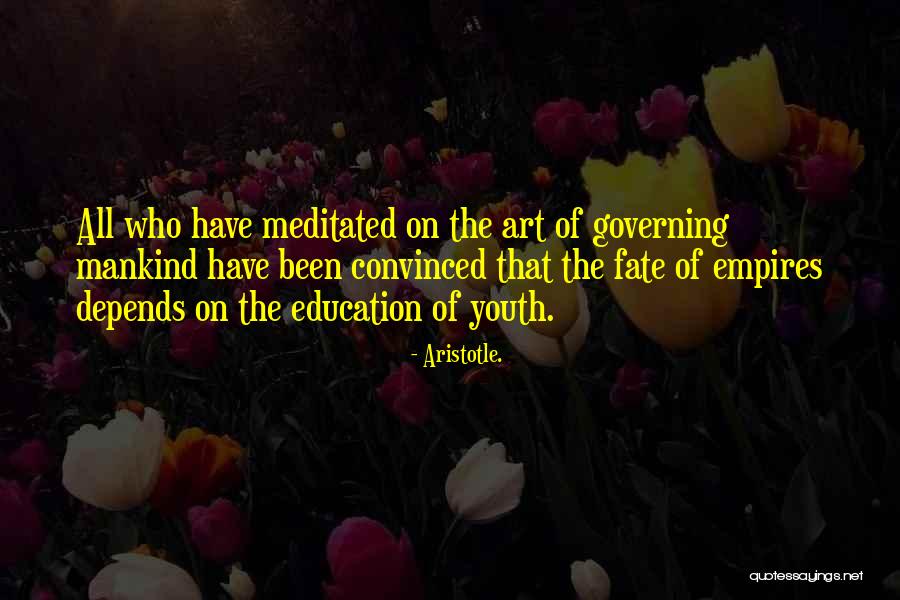 All who have meditated on the art of governing mankind have been convinced that the fate of empires depends on the education of youth. — Aristotle.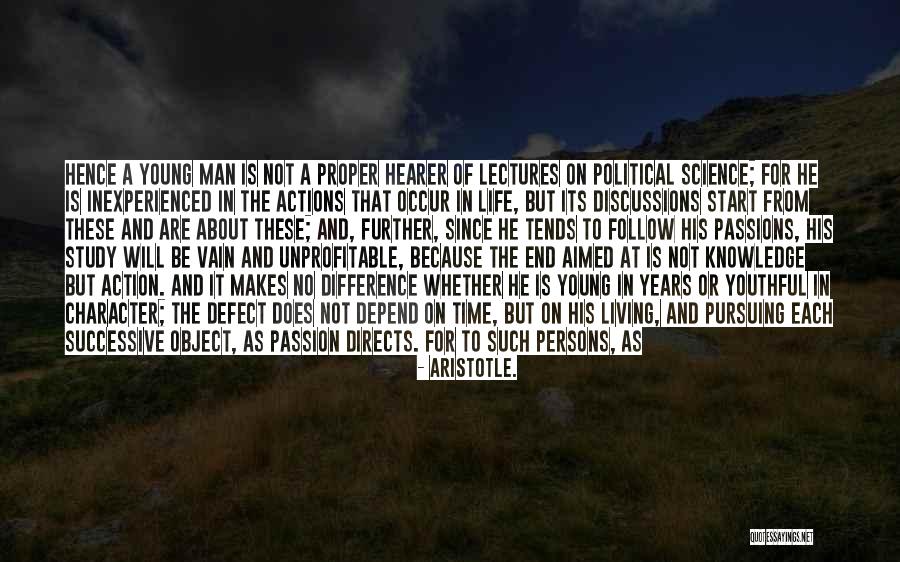 Hence a young man is not a proper hearer of lectures on political science; for he is inexperienced in the actions that occur in life, but its discussions start from these and are about these; and, further, since he tends to follow his passions, his study will be vain and unprofitable, because the end aimed at is not knowledge but action. And it makes no difference whether he is young in years or youthful in character; the defect does not depend on time, but on his living, and pursuing each successive object, as passion directs. For to such persons, as to the incontinent, knowledge brings no profit; but to those who desire and act in accordance with a rational principle knowledge about such matters will be of great benefit. — Aristotle.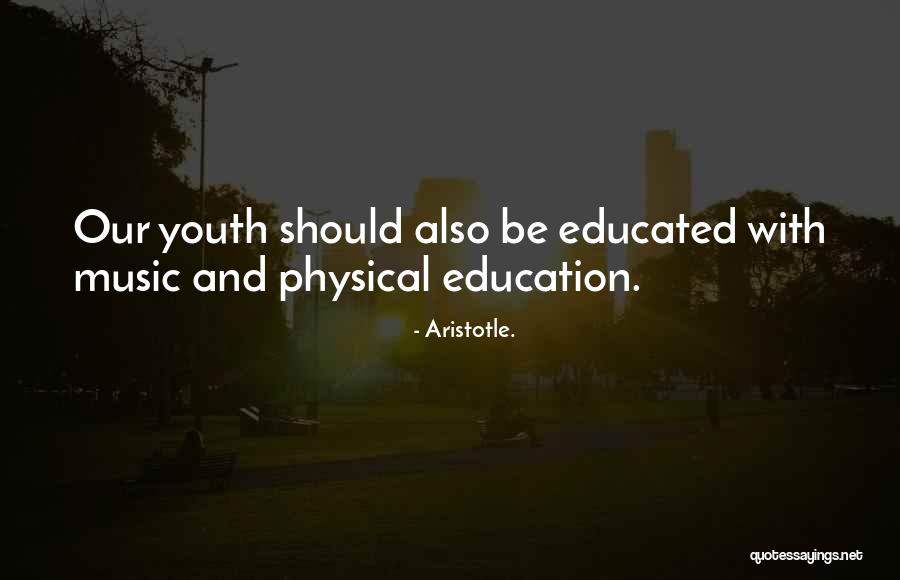 Our youth should also be educated with music and physical education. — Aristotle.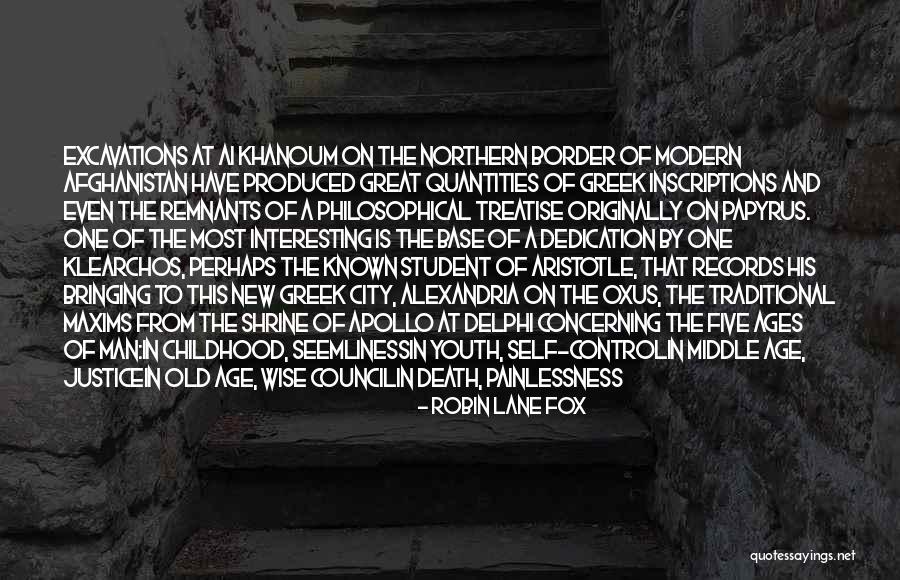 Excavations at Ai Khanoum on the northern border of modern Afghanistan have produced great quantities of Greek inscriptions and even the remnants of a philosophical treatise originally on papyrus. One of the most interesting is the base of a dedication by one Klearchos, perhaps the known student of Aristotle, that records his bringing to this new Greek city, Alexandria on the Oxus, the traditional maxims from the shrine of Apollo at Delphi concerning the five ages of man:

In childhood, seemliness
In youth, self-control
In middle age, justice
In old age, wise council
In death, painlessness — Robin Lane Fox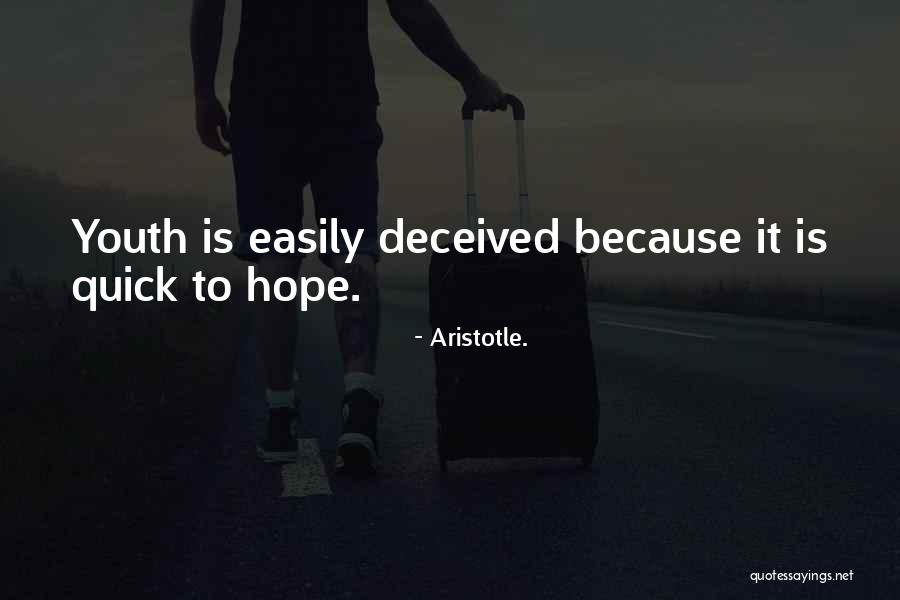 Youth is easily deceived because it is quick to hope. — Aristotle.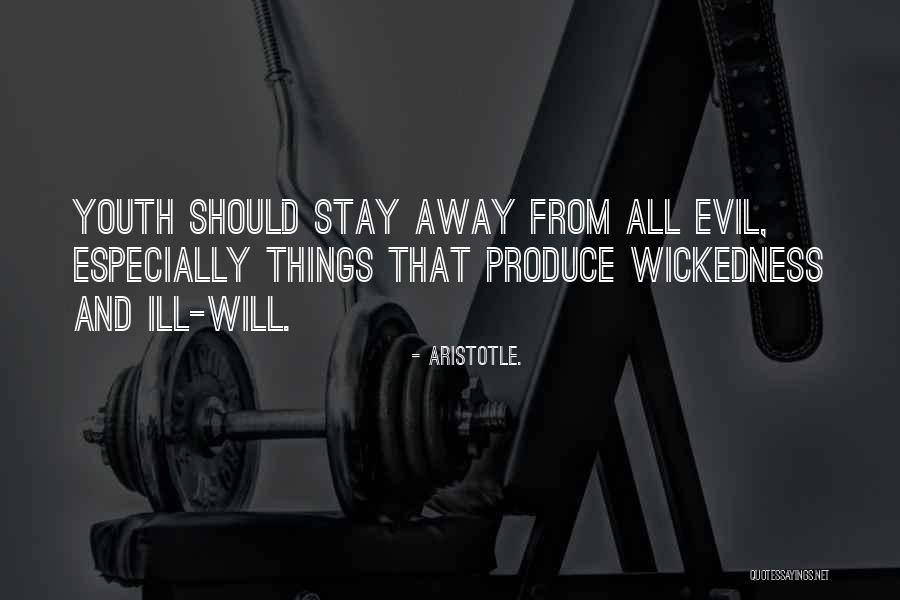 Youth should stay away from all evil, especially things that produce wickedness and ill-will. — Aristotle.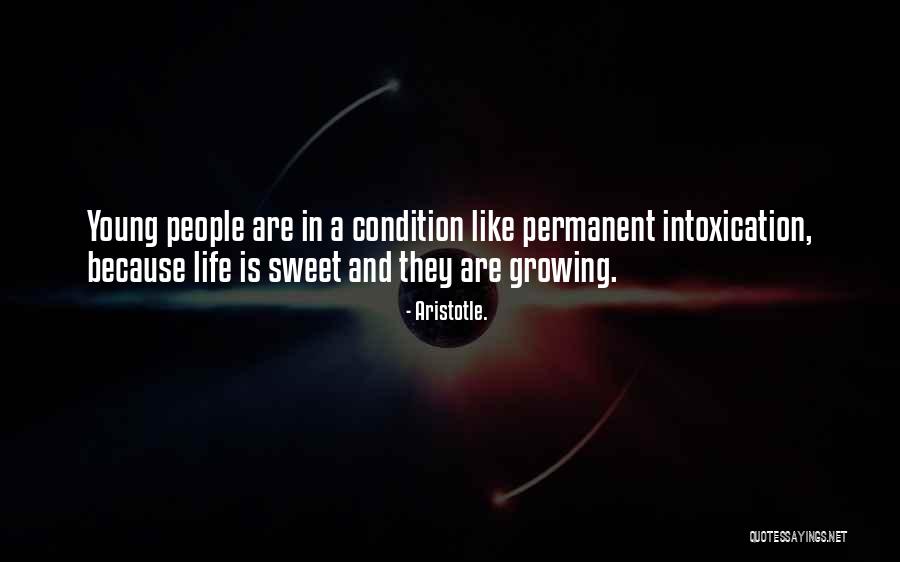 Young people are in a condition like permanent intoxication, because life is sweet and they are growing. — Aristotle.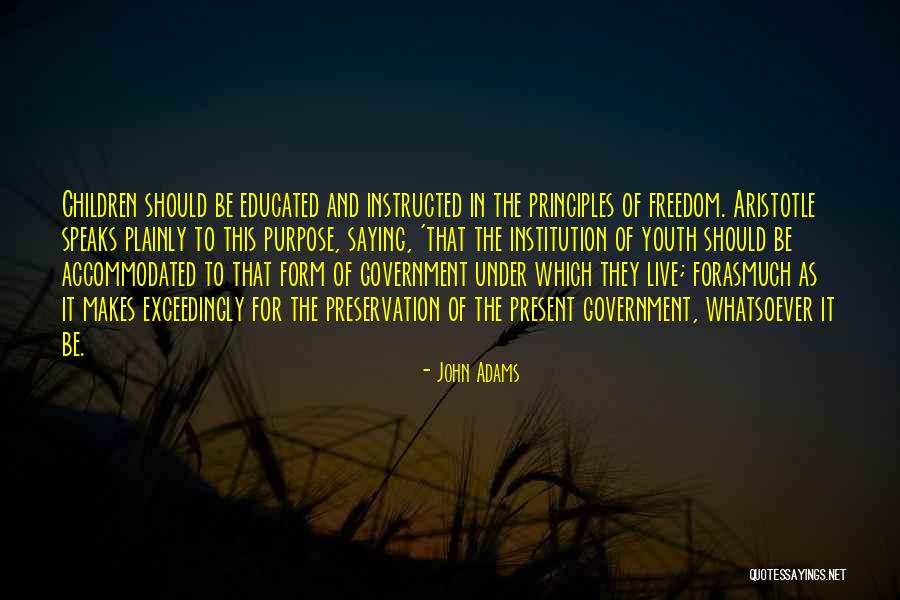 Children should be educated and instructed in the principles of freedom. Aristotle speaks plainly to this purpose, saying, 'that the institution of youth should be accommodated to that form of government under which they live; forasmuch as it makes exceedingly for the preservation of the present government, whatsoever it be. — John Adams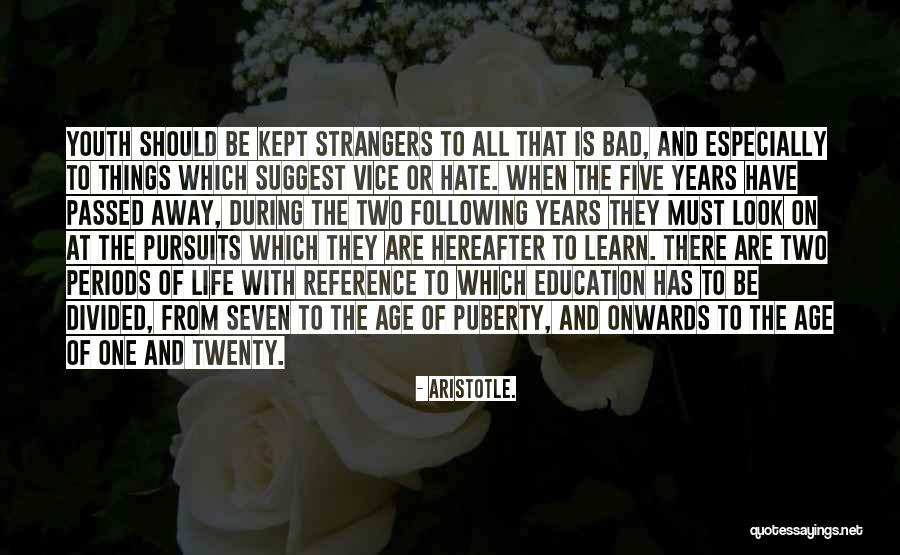 Youth should be kept strangers to all that is bad, and especially to things which suggest vice or hate. When the five years have passed away, during the two following years they must look on at the pursuits which they are hereafter to learn. There are two periods of life with reference to which education has to be divided, from seven to the age of puberty, and onwards to the age of one and twenty. — Aristotle.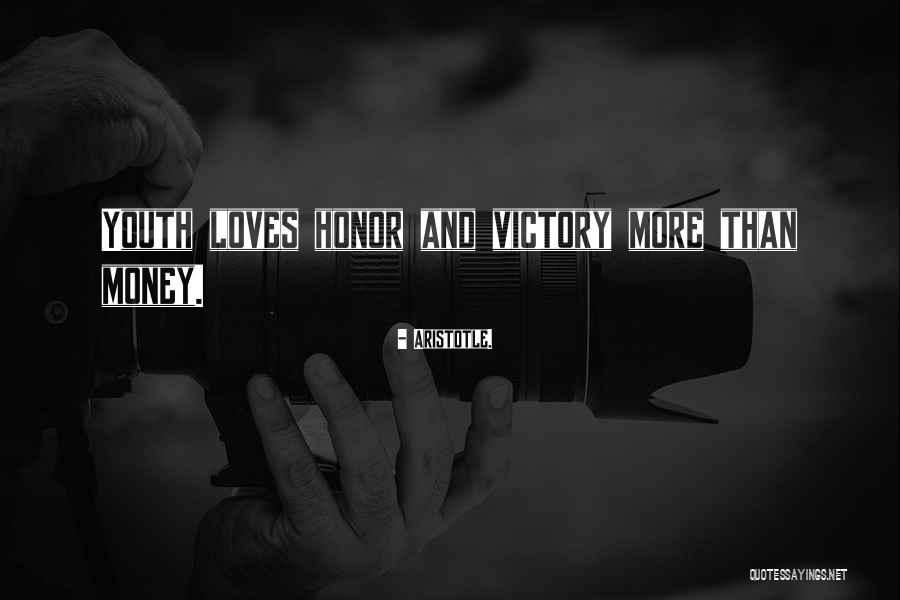 Youth loves honor and victory more than money. — Aristotle.