World Famous Life Quotes & Sayings
Enjoy reading and share 44 famous quotes about World Famous Life with everyone.
Top World Famous Life Quotes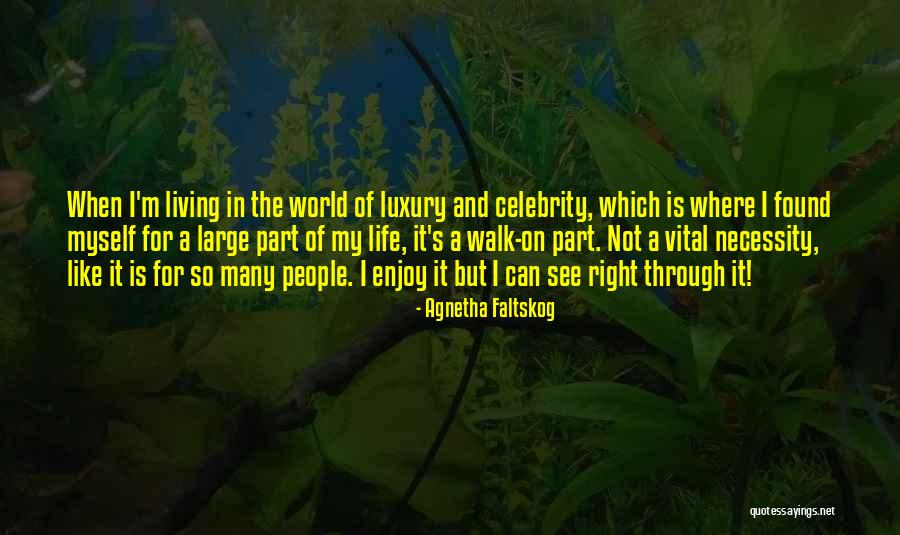 When I'm living in the world of luxury and celebrity, which is where I found myself for a large part of my life, it's a walk-on part. Not a vital necessity, like it is for so many people. I enjoy it but I can see right through it! — Agnetha Faltskog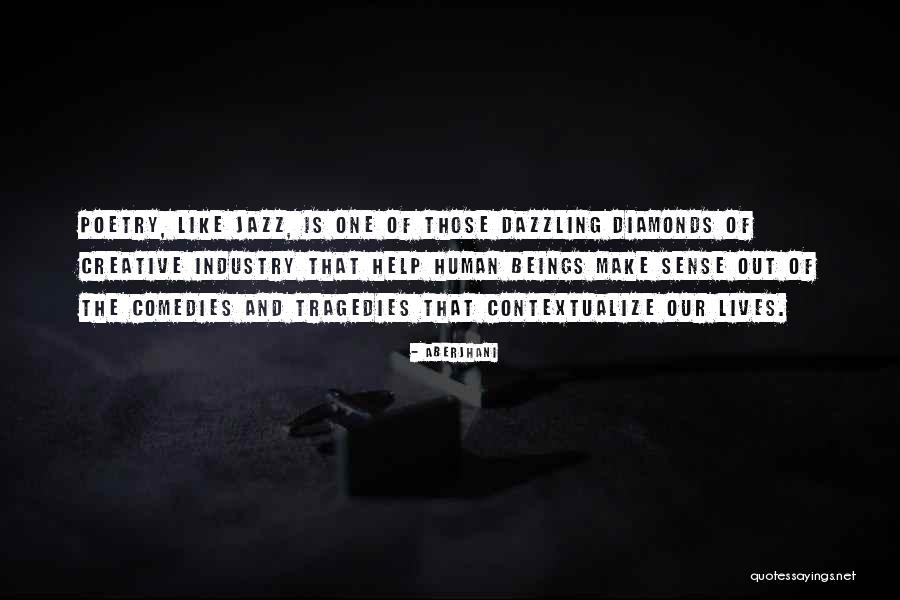 Poetry, like jazz, is one of those dazzling diamonds of creative industry that help human beings make sense out of the comedies and tragedies that contextualize our lives. — Aberjhani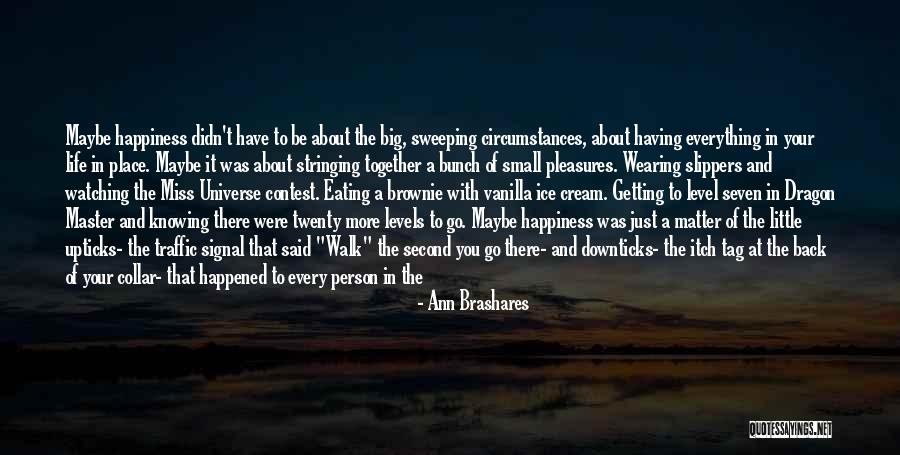 Maybe happiness didn't have to be about the big, sweeping circumstances, about having everything in your life in place. Maybe it was about stringing together a bunch of small pleasures. Wearing slippers and watching the Miss Universe contest. Eating a brownie with vanilla ice cream. Getting to level seven in Dragon Master and knowing there were twenty more levels to go.
Maybe happiness was just a matter of the little upticks- the traffic signal that said "Walk" the second you go there- and downticks- the itch tag at the back of your collar- that happened to every person in the course of the day. Maybe everybody had the same allotted measure of happiness within each day.
maybe it didn't matter if you were a world-famous heartthrob or a painful geek. Maybe it didn't matter if your friend was possibly dying.
Maybe you just got through it. Maybe that was all you could ask for. — Ann Brashares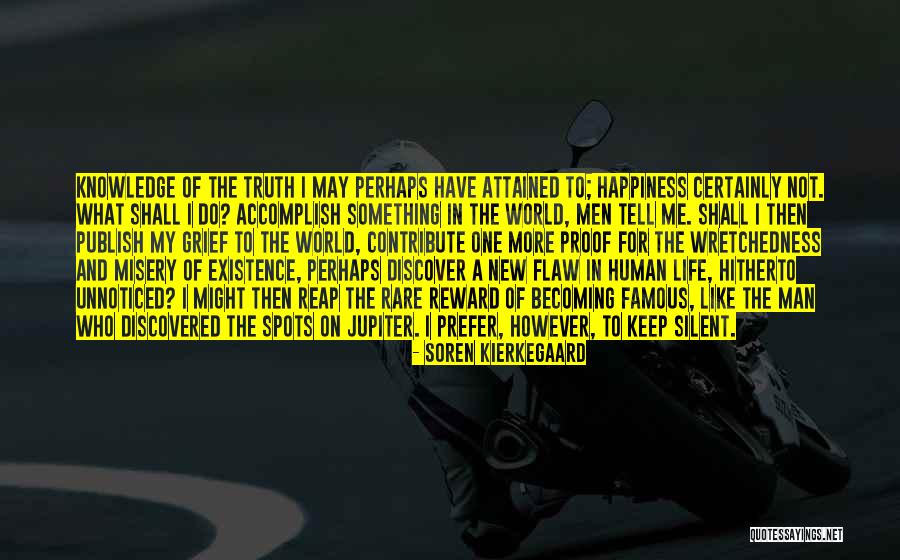 Knowledge of the truth I may perhaps have attained to; happiness certainly not. What shall I do? Accomplish something in the world, men tell me. Shall I then publish my grief to the world, contribute one more proof for the wretchedness and misery of existence, perhaps discover a new flaw in human life, hitherto unnoticed? I might then reap the rare reward of becoming famous, like the man who discovered the spots on Jupiter. I prefer, however, to keep silent. — Soren Kierkegaard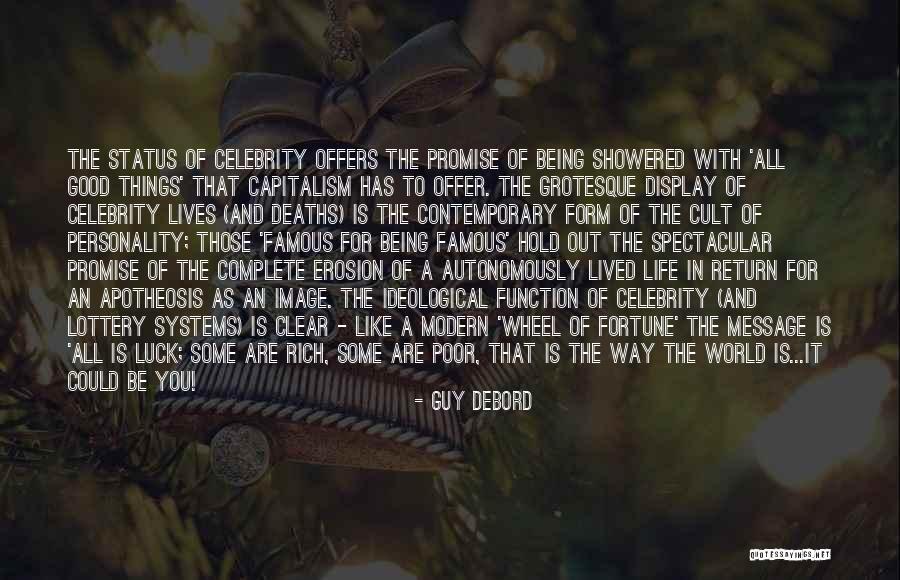 The status of celebrity offers the promise of being showered with 'all good things' that capitalism has to offer. The grotesque display of celebrity lives (and deaths) is the contemporary form of the cult of personality; those 'famous for being famous' hold out the spectacular promise of the complete erosion of a autonomously lived life in return for an apotheosis as an image. The ideological function of celebrity (and lottery systems) is clear - like a modern 'wheel of fortune' the message is 'all is luck; some are rich, some are poor, that is the way the world is...it could be you! — Guy Debord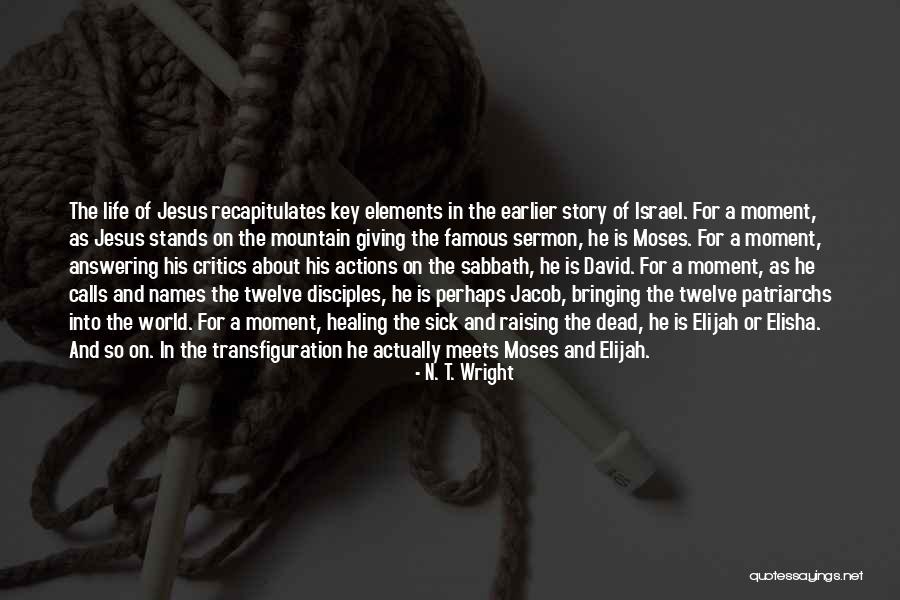 The life of Jesus recapitulates key elements in the earlier story of Israel. For a moment, as Jesus stands on the mountain giving the famous sermon, he is Moses. For a moment, answering his critics about his actions on the sabbath, he is David. For a moment, as he calls and names the twelve disciples, he is perhaps Jacob, bringing the twelve patriarchs into the world. For a moment, healing the sick and raising the dead, he is Elijah or Elisha. And so on. In the transfiguration he actually meets Moses and Elijah. — N. T. Wright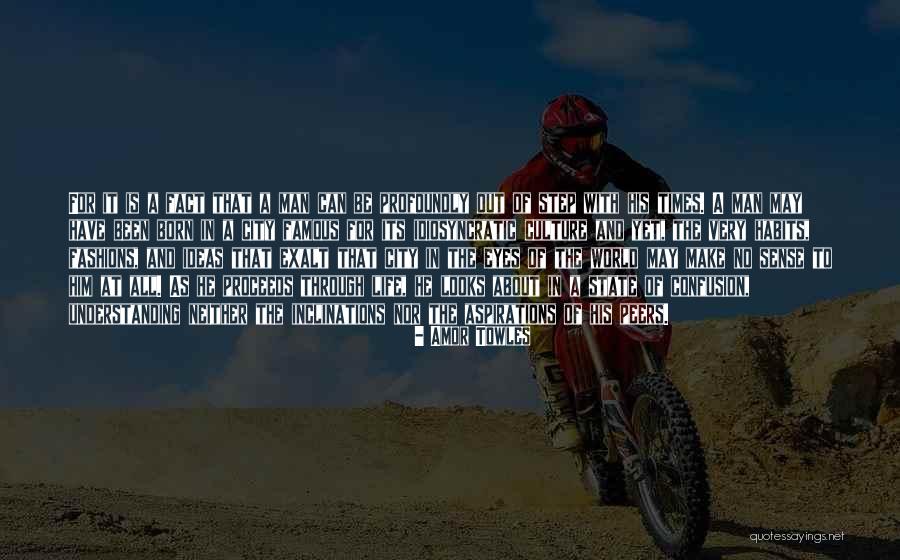 For it is a fact that a man can be profoundly out of step with his times. A man may have been born in a city famous for its idiosyncratic culture and yet, the very habits, fashions, and ideas that exalt that city in the eyes of the world may make no sense to him at all. As he proceeds through life, he looks about in a state of confusion, understanding neither the inclinations nor the aspirations of his peers. — Amor Towles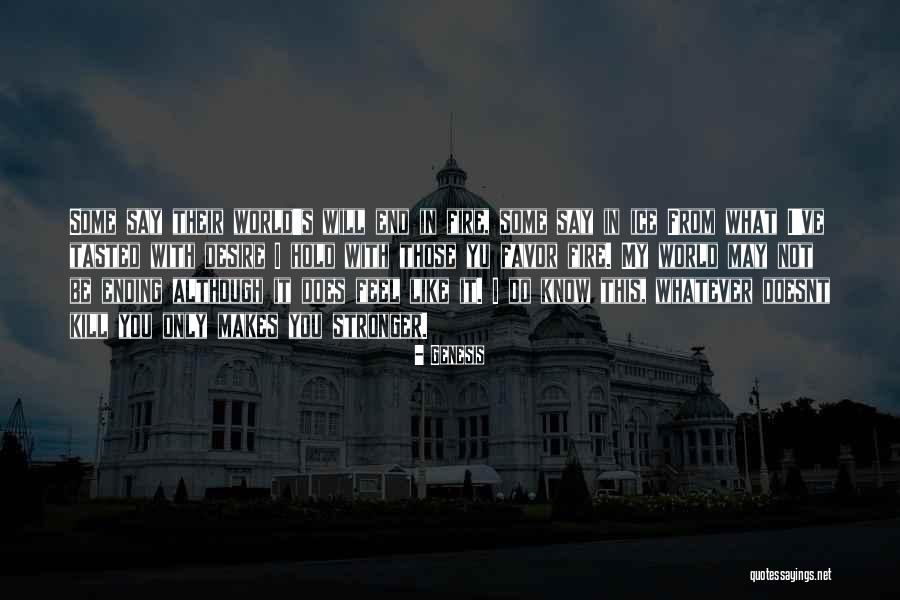 Some say their world's will end in fire, some say in ice From what I've tasted with desire I hold with those yu favor fire. My world may not be ending although it does feel like it. I do know this, whatever doesnt kill you only makes you stronger. — Genesis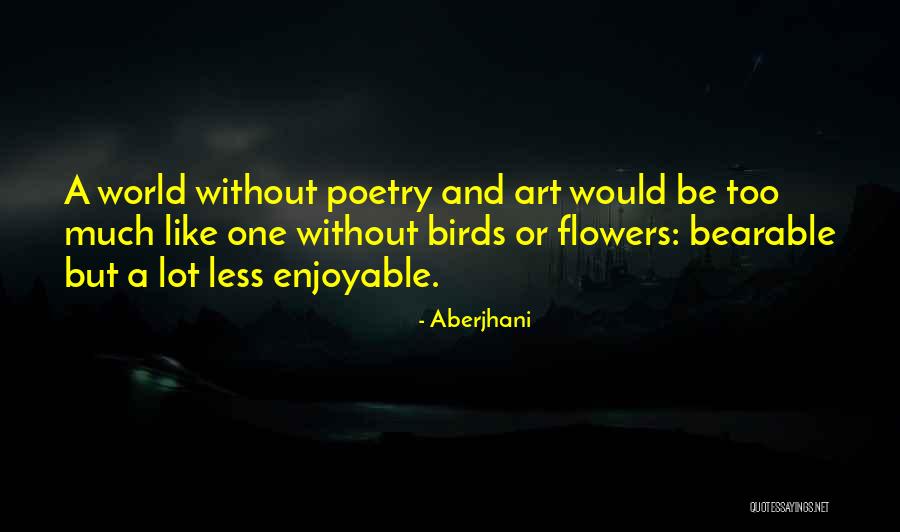 A world without poetry and art would be too much like one without birds or flowers: bearable but a lot less enjoyable. — Aberjhani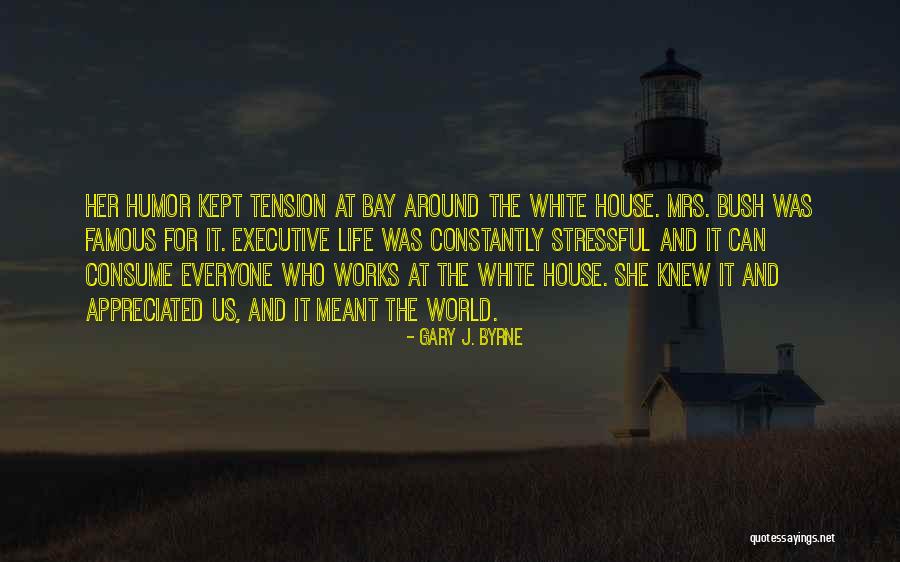 her humor kept tension at bay around the White House. Mrs. Bush was famous for it. Executive life was constantly stressful and it can consume everyone who works at the White House. She knew it and appreciated us, and it meant the world. — Gary J. Byrne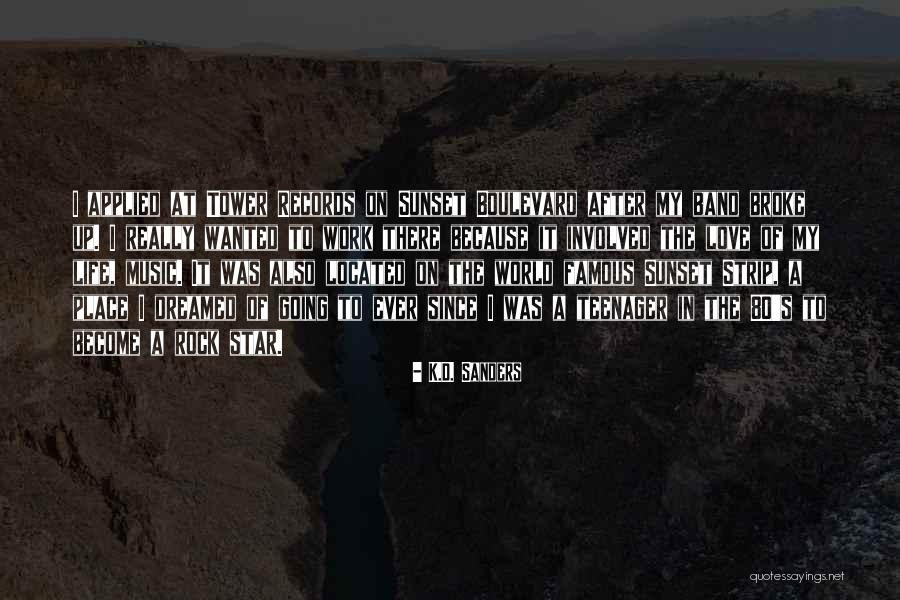 I applied at Tower Records on Sunset Boulevard after my band broke up. I really wanted to work there because it involved the love of my life, music. It was also located on the world famous Sunset Strip, a place I dreamed of going to ever since I was a teenager in the 80's to become a rock star. — K.D. Sanders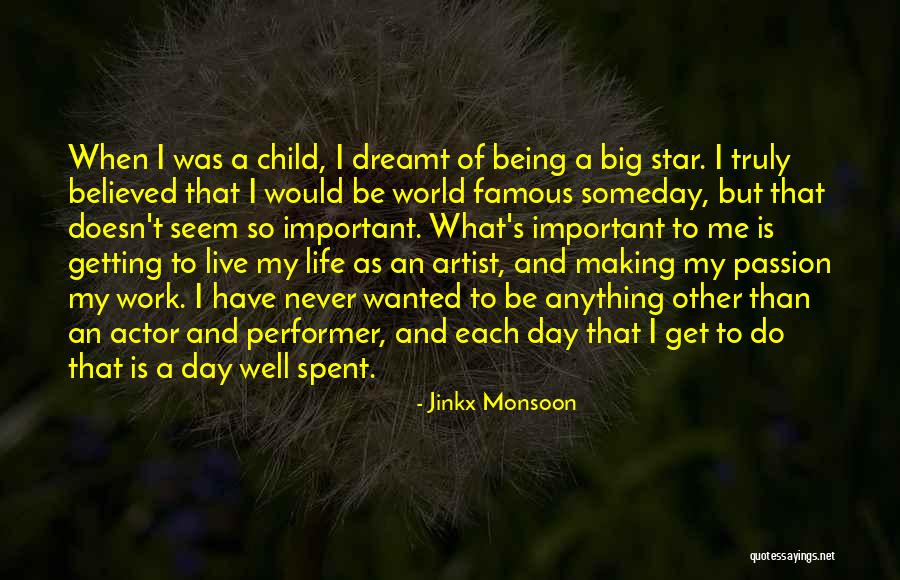 When I was a child, I dreamt of being a big star. I truly believed that I would be world famous someday, but that doesn't seem so important. What's important to me is getting to live my life as an artist, and making my passion my work. I have never wanted to be anything other than an actor and performer, and each day that I get to do that is a day well spent. — Jinkx Monsoon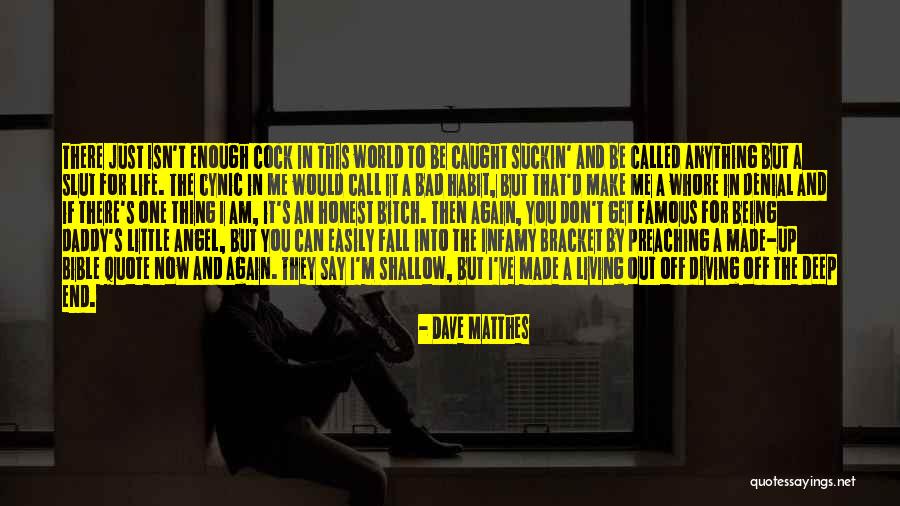 There just isn't enough cock in this world to be caught suckin' and be called anything but a slut for life. The cynic in me would call it a bad habit, but that'd make me a whore in denial and if there's one thing I am, it's an honest bitch. Then again, you don't get famous for being daddy's little angel, but you can easily fall into the Infamy Bracket by preaching a made-up Bible quote now and again. They say I'm shallow, but I've made a living out off diving off the deep end. — Dave Matthes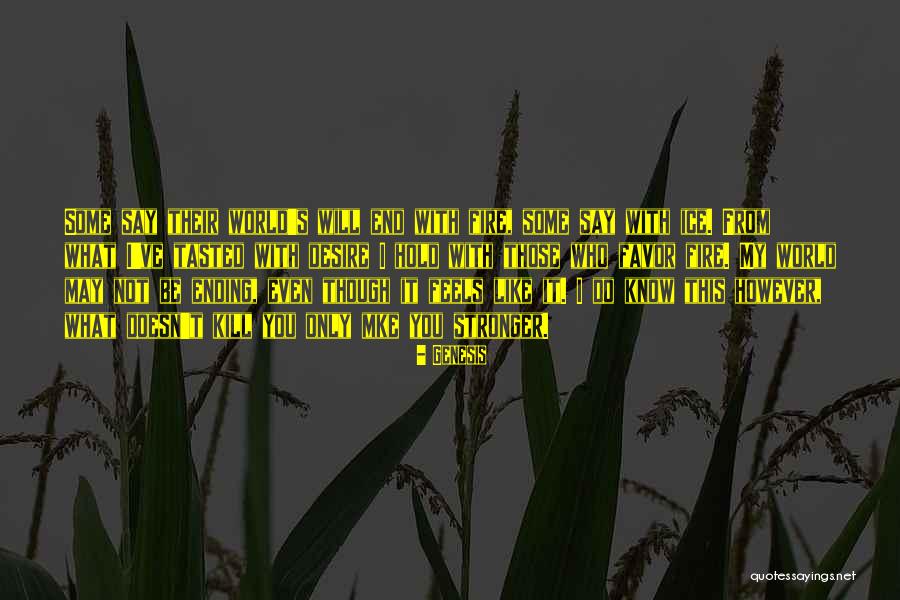 Some say their world's will end with fire, some say with ice. From what I've tasted with desire I hold with those who favor fire. My world may not be ending, even though it feels like it. I do know this however, what doesn't kill you only mke you stronger. — Genesis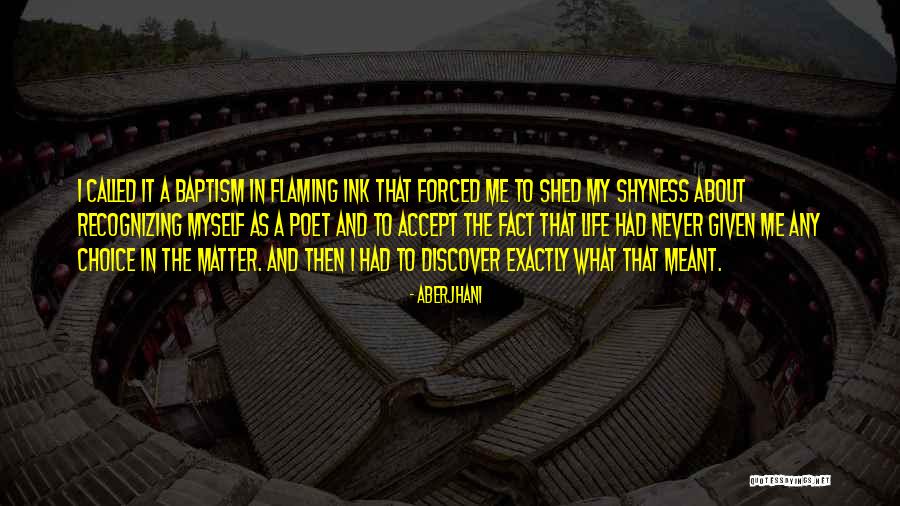 I called it a baptism in flaming ink that forced me to shed my shyness about recognizing myself as a poet and to accept the fact that life had never given me any choice in the matter. And then I had to discover exactly what that meant. — Aberjhani
Social networking technology allows us to spend our time engaged in a hypercompetitive struggle for attention, for victories in the currency of "likes." People are given more occasions to be self-promoters, to embrace the characteristics of celebrity, to manage their own image, to Snapchat out their selfies in ways that they hope will impress and please the world. This technology creates a culture in which people turn into little brand managers, using Facebook, Twitter, text messages, and Instagram to create a falsely upbeat, slightly overexuberant, external self that can be famous first in a small sphere and then, with luck, in a large one. The manager of this self measures success by the flow of responses it gets. The social media maven spends his or her time creating a self-caricature, a much happier and more photogenic version of real life. People subtly start comparing themselves to other people's highlight reels, and of course they feel inferior. — David Brooks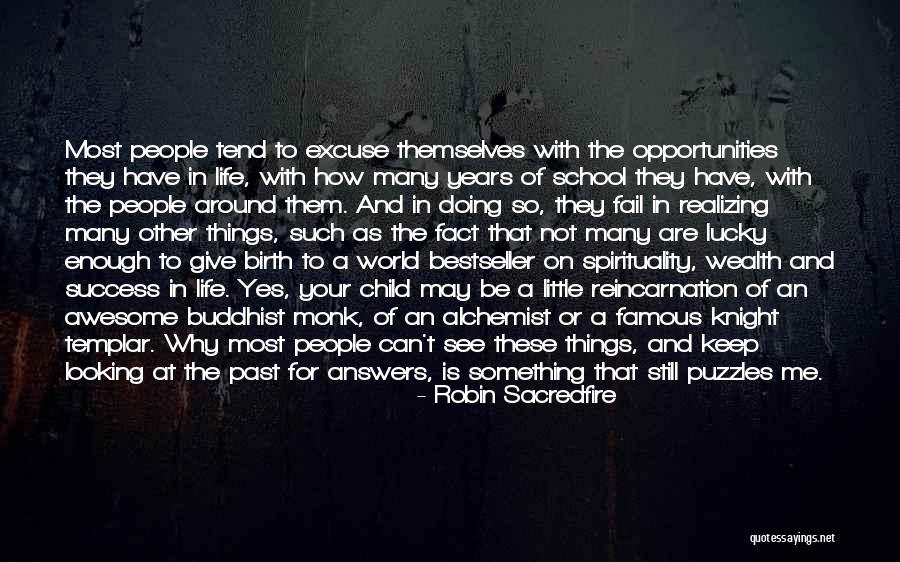 Most people tend to excuse themselves with the opportunities they have in life, with how many years of school they have, with the people around them. And in doing so, they fail in realizing many other things, such as the fact that not many are lucky enough to give birth to a world bestseller on spirituality, wealth and success in life. Yes, your child may be a little reincarnation of an awesome buddhist monk, of an alchemist or a famous knight templar. Why most people can't see these things, and keep looking at the past for answers, is something that still puzzles me. — Robin Sacredfire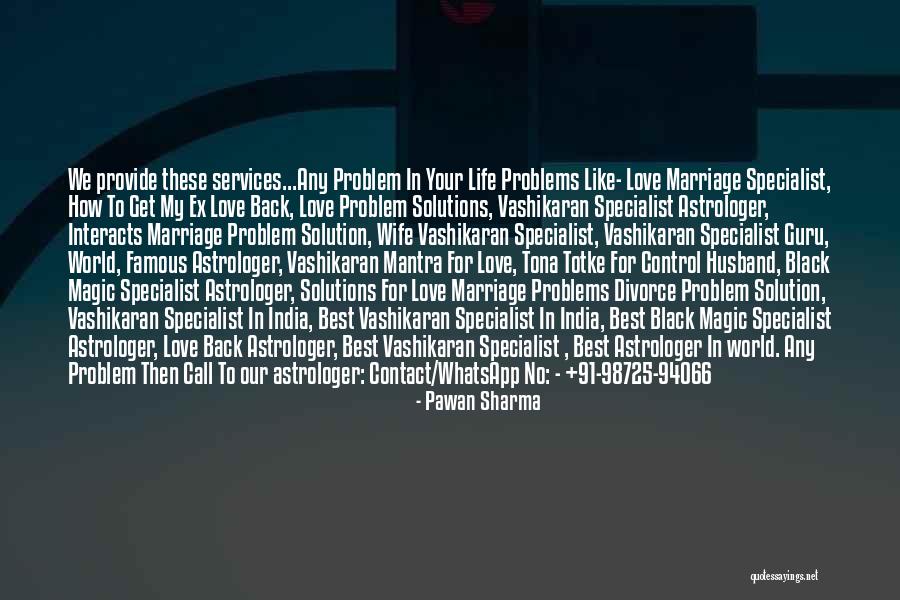 We provide these services...
Any Problem In Your Life Problems Like- Love Marriage Specialist, How To Get My Ex Love Back, Love Problem Solutions, Vashikaran Specialist Astrologer, Interacts Marriage Problem Solution, Wife Vashikaran Specialist, Vashikaran Specialist Guru, World, Famous Astrologer, Vashikaran Mantra For Love, Tona Totke For Control Husband, Black Magic Specialist Astrologer, Solutions For Love Marriage Problems Divorce Problem Solution, Vashikaran Specialist In India, Best Vashikaran Specialist In India, Best Black Magic Specialist Astrologer, Love Back Astrologer, Best Vashikaran Specialist , Best Astrologer In world. Any Problem Then Call To our astrologer: Contact/WhatsApp No: - +91-98725-94066 — Pawan Sharma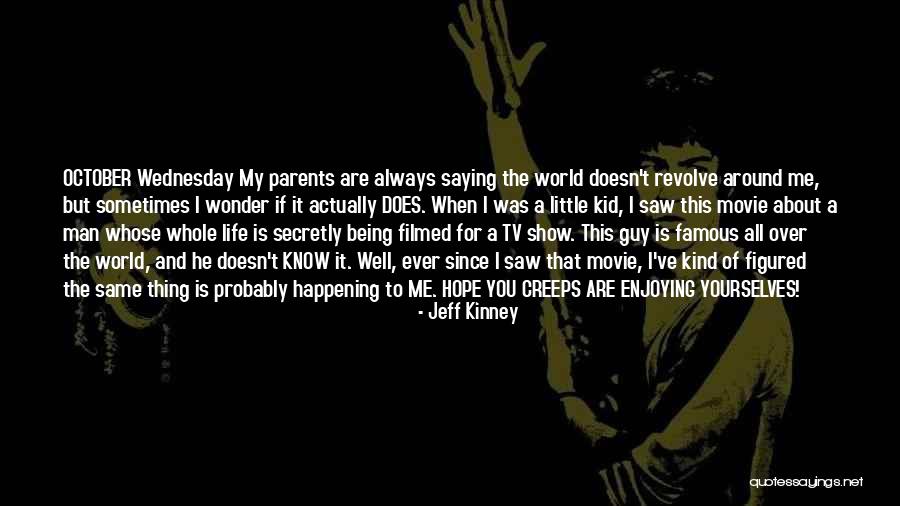 OCTOBER Wednesday My parents are always saying the world doesn't revolve around me, but sometimes I wonder if it actually DOES. When I was a little kid, I saw this movie about a man whose whole life is secretly being filmed for a TV show. This guy is famous all over the world, and he doesn't KNOW it. Well, ever since I saw that movie, I've kind of figured the same thing is probably happening to ME. HOPE YOU CREEPS ARE ENJOYING YOURSELVES! — Jeff Kinney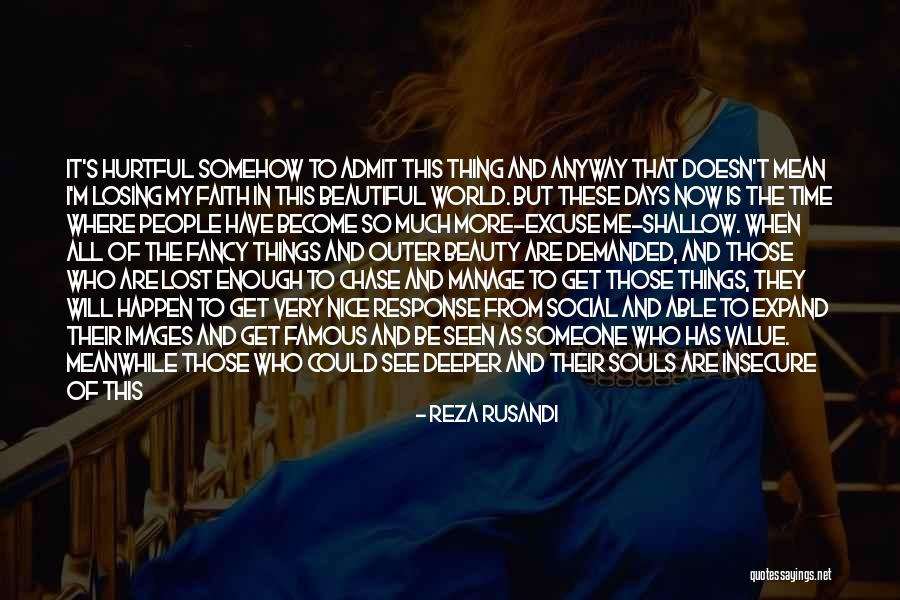 It's hurtful somehow to admit this thing and anyway that doesn't mean i'm losing my faith in this beautiful world. But these days now is the time where people have become so much more-excuse me-shallow. When all of the fancy things and outer beauty are demanded, and those who are lost enough to chase and manage to get those things, they will happen to get very nice response from social and able to expand their images and get famous and be seen as someone who has value. Meanwhile those who could see deeper and their souls are insecure of this mad world, they will have smaller space in width but they will dig deeper and deeper into their self, making space in height, finding the true meaning of their souls, the true essential unshakable truth that's beyond the fragile material worldly things. — Reza Rusandi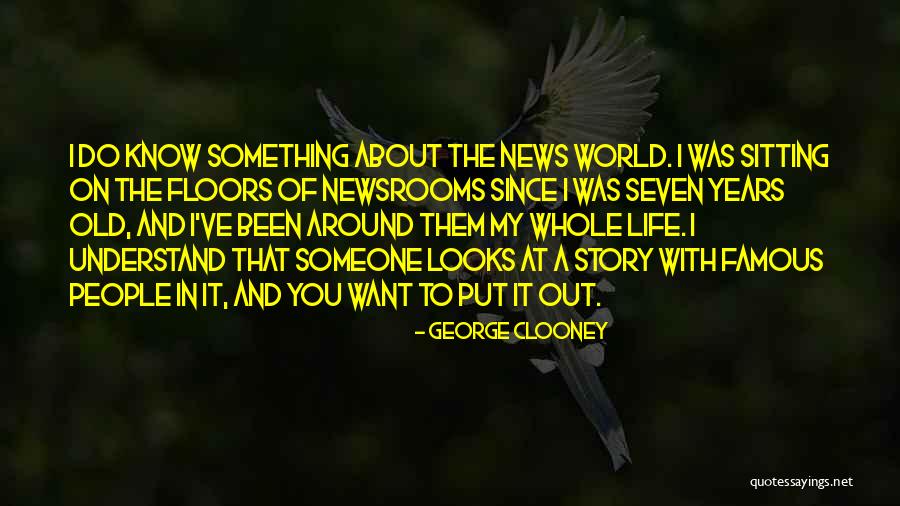 I do know something about the news world. I was sitting on the floors of newsrooms since I was seven years old, and I've been around them my whole life. I understand that someone looks at a story with famous people in it, and you want to put it out. — George Clooney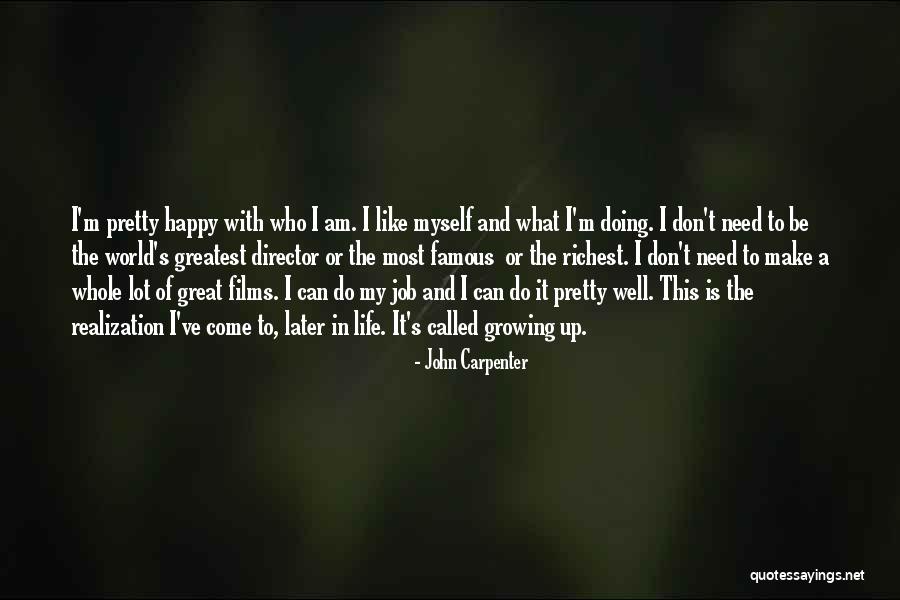 I'm pretty happy with who I am. I like myself and what I'm doing. I don't need to be the world's greatest director or the most famous
or the richest. I don't need to make a whole lot of great films. I can do my job and I can do it pretty well. This is the realization I've come to, later in life. It's called growing up. — John Carpenter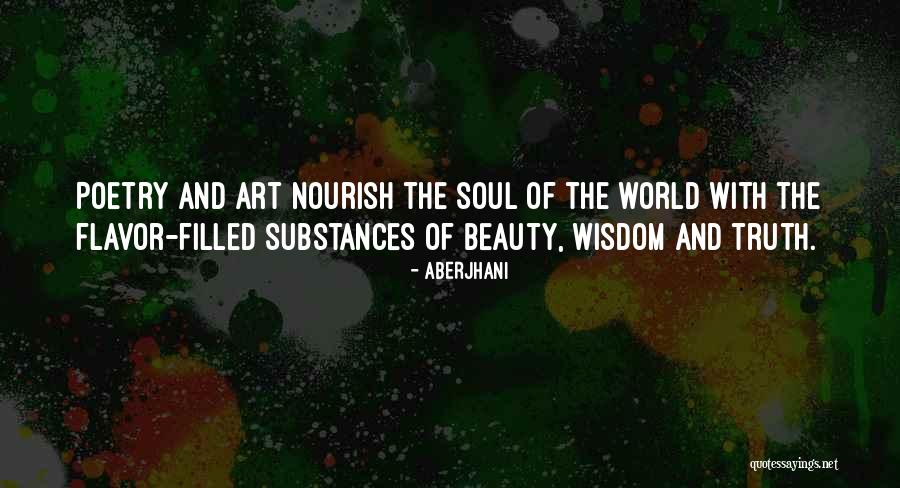 Poetry and art nourish the soul of the world with the flavor-filled substances of beauty, wisdom and truth. — Aberjhani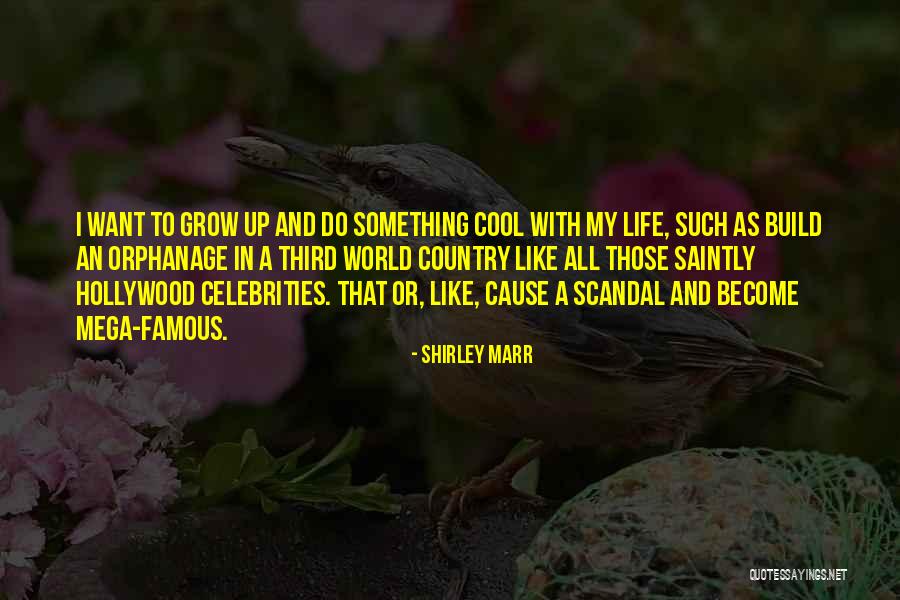 I want to grow up and do something cool with my life, such as build an orphanage in a third world country like all those saintly Hollywood celebrities. That or, like, cause a scandal and become mega-famous. — Shirley Marr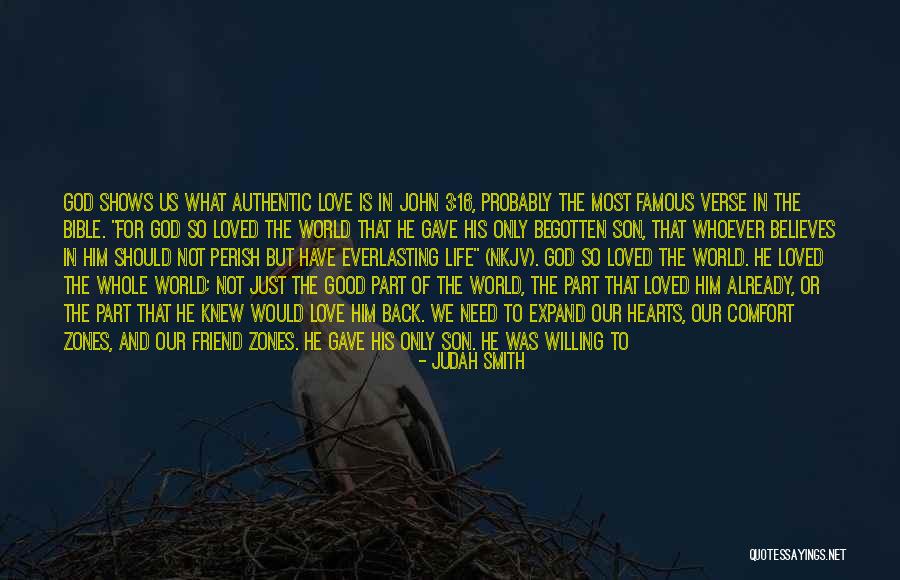 God shows us what authentic love is in John 3:16, probably the most famous verse in the Bible. "For God so loved the world that He gave His only begotten Son, that whoever believes in Him should not perish but have everlasting life" (NKJV). God so loved the world. He loved the whole world; not just the good part of the world, the part that loved him already, or the part that he knew would love him back. We need to expand our hearts, our comfort zones, and our friend zones. He gave his only Son. He was willing to make real sacrifices to build real relationships. Sometimes we need to put aside projects and schedules for the sake of people. Like Jesus, we need to be interruptible. Whoever. He showed unconditional love and acceptance. Love is risky. We might be rejected. We might be crucified by the people we are trying to help. But ultimately, love will prevail. — Judah Smith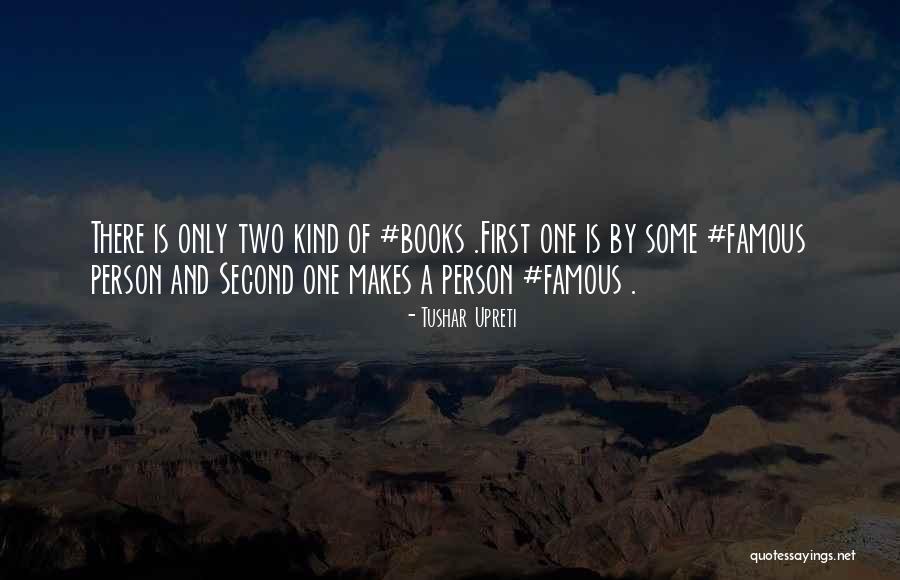 There is only two kind of #books .First one is by some #famous person and Second one makes a person #famous . — Tushar Upreti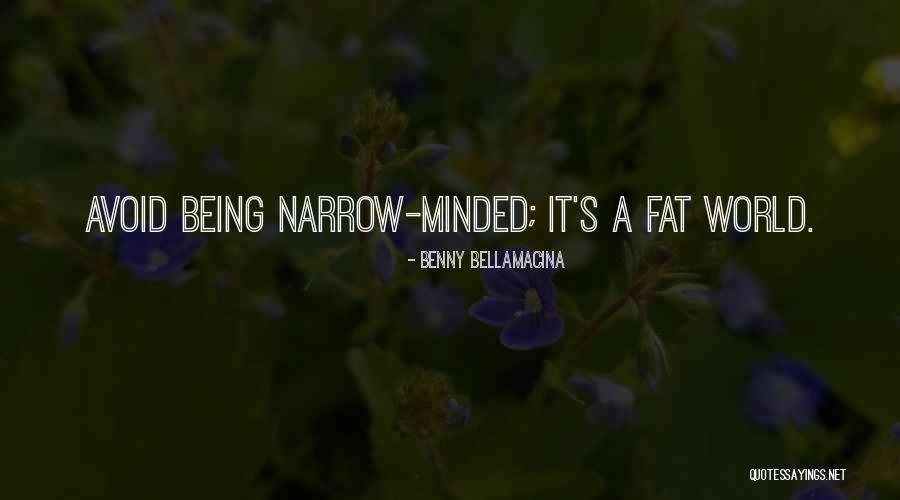 Avoid being narrow-minded; it's a fat world. — Benny Bellamacina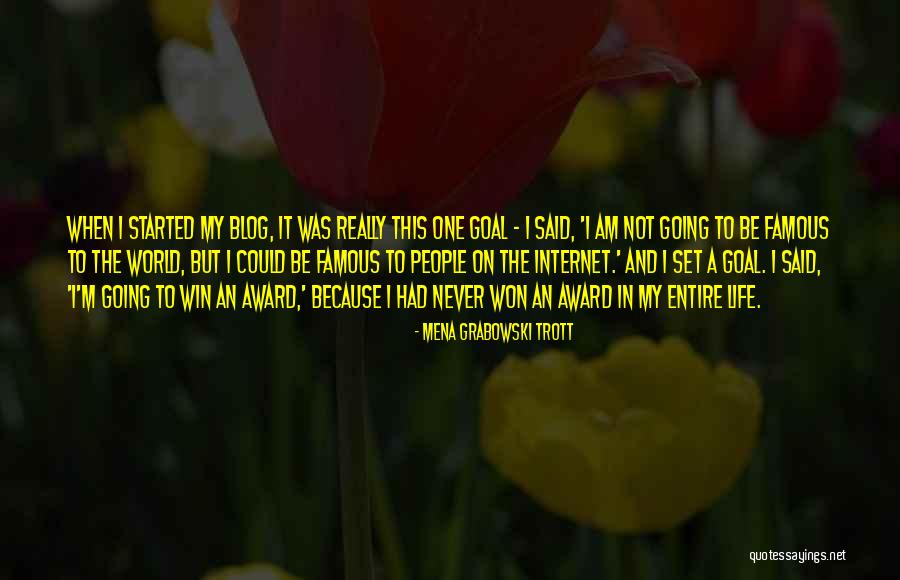 When I started my blog, it was really this one goal - I said, 'I am not going to be famous to the world, but I could be famous to people on the Internet.' And I set a goal. I said, 'I'm going to win an award,' because I had never won an award in my entire life. — Mena Grabowski Trott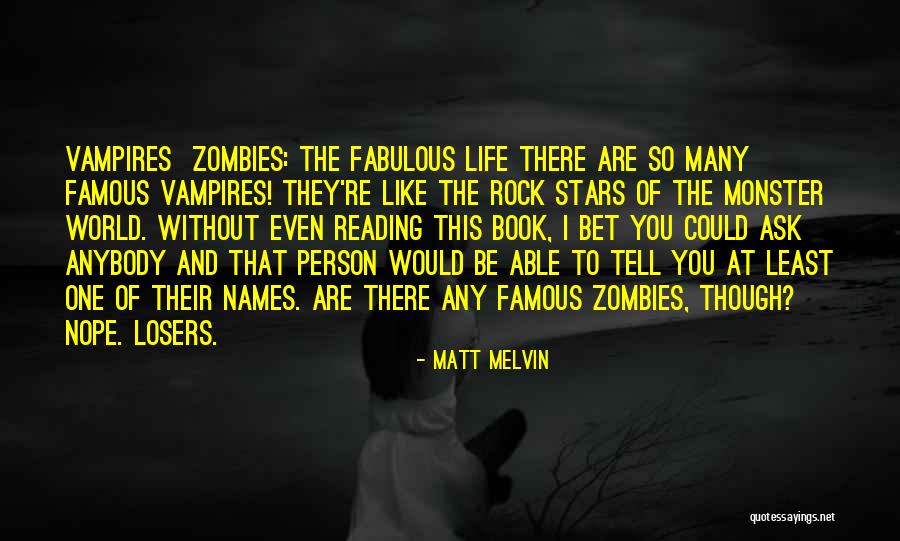 Vampires Zombies: The Fabulous Life There are so many famous vampires! They're like the rock stars of the monster world. Without even reading this book, I bet you could ask anybody and that person would be able to tell you at least one of their names. Are there any famous zombies, though? Nope. Losers. — Matt Melvin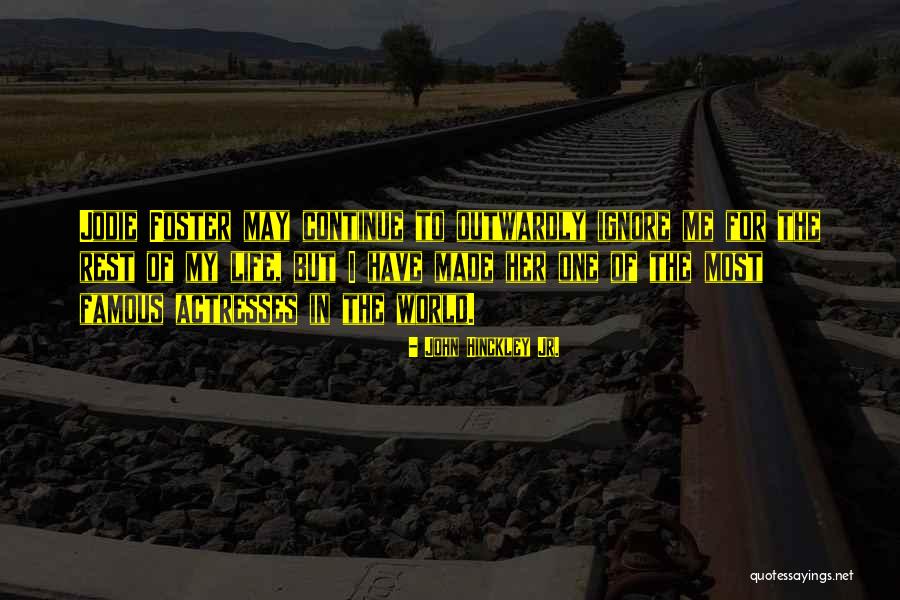 Jodie Foster may continue to outwardly ignore me for the rest of my life, but I have made her one of the most famous actresses in the world. — John Hinckley Jr.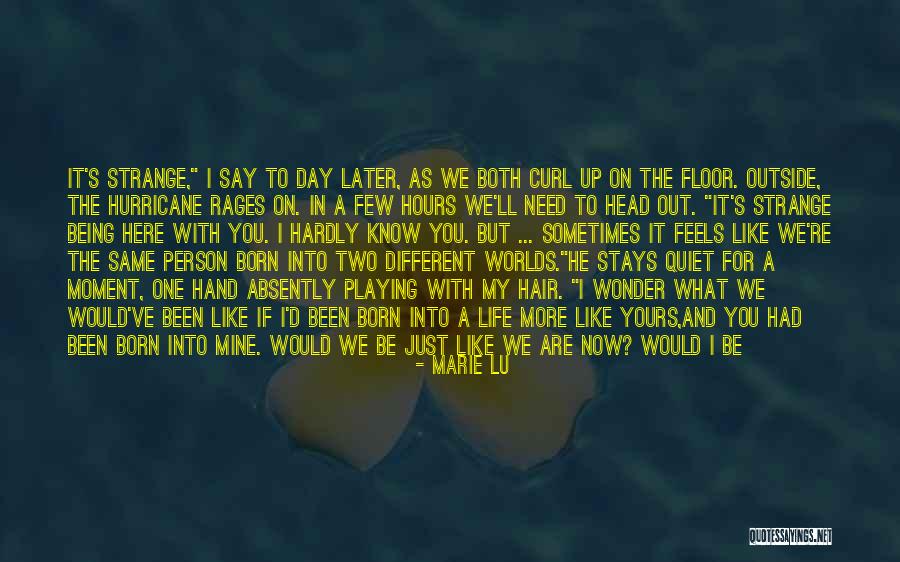 It's strange," I say to Day later, as we both curl up on the floor. Outside, the hurricane rages on. In a few hours we'll need to head out. "It's strange being here with you. I hardly know you. But ... sometimes it feels like we're the same person born into two different worlds."
He stays quiet for a moment, one hand absently playing with my hair. "I wonder what we would've been like if I'd been born into a life more like yours,and you had been born into mine. Would we be just like we are now? Would I be one of the Republic's top soldiers? And would you be a famous criminal?"
I lift my head off his shoulder and look at him. "I never did ask you about your street name.Why 'Day'?"
"Each day means a new twenty-four hours. Each day means everything's possible again.You live in the moment, you die in the moment,you take it all one day at a time." He looks toward the railway car's open door, where streaks of dark water blanket the world. "You try to walk in the light. — Marie Lu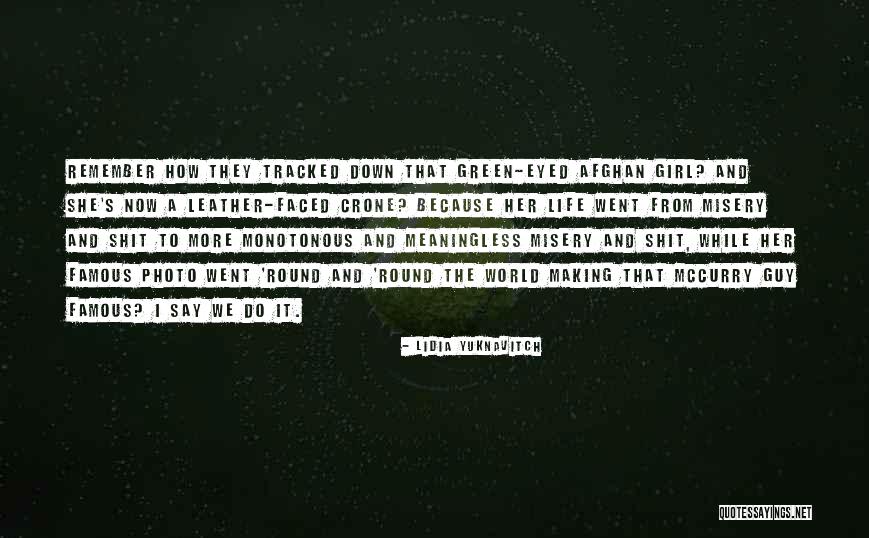 remember how they tracked down that green-eyed Afghan girl? And she's now a leather-faced crone? Because her life went from misery and shit to more monotonous and meaningless misery and shit, while her famous photo went 'round and 'round the world making that McCurry guy famous? I say we do it. — Lidia Yuknavitch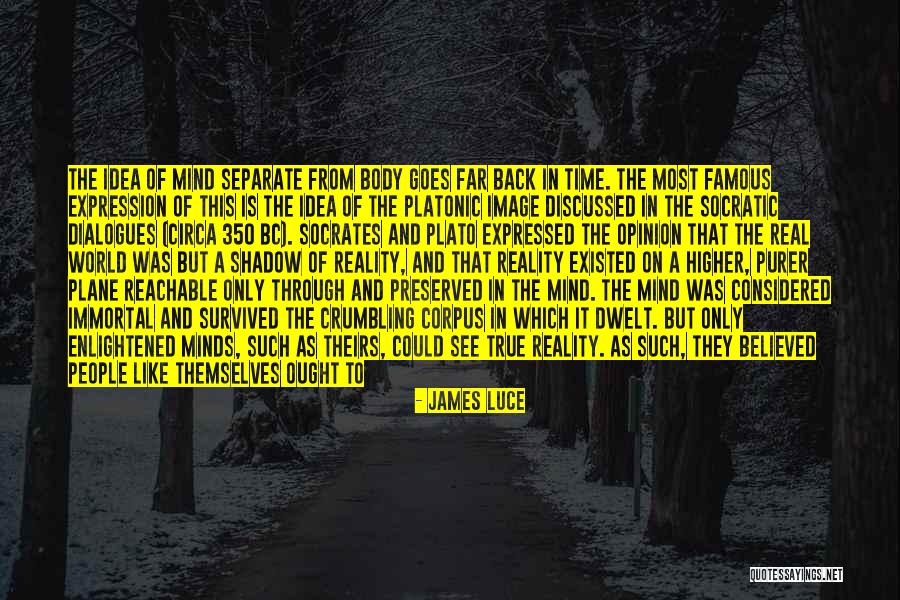 The idea of mind separate from body goes far back in time. The most famous expression of this is the idea of the Platonic image discussed in the Socratic Dialogues (circa 350 BC). Socrates and Plato expressed the opinion that the real world was but a shadow of reality, and that reality existed on a higher, purer plane reachable only through and preserved in the mind. The mind was considered immortal and survived the crumbling corpus in which it dwelt. But only enlightened minds, such as theirs, could see true reality. As such, they believed people like themselves ought to be elevated to the position of philosopher kings and rule the world with purity of vision. (A similarly wacky idea was expressed by the fictional air force General Jack D. Ripper in Kubrick's classic dark satire Dr. Strangelove. General Ripper postulated that purity of essence was the most important thing in life.) — James Luce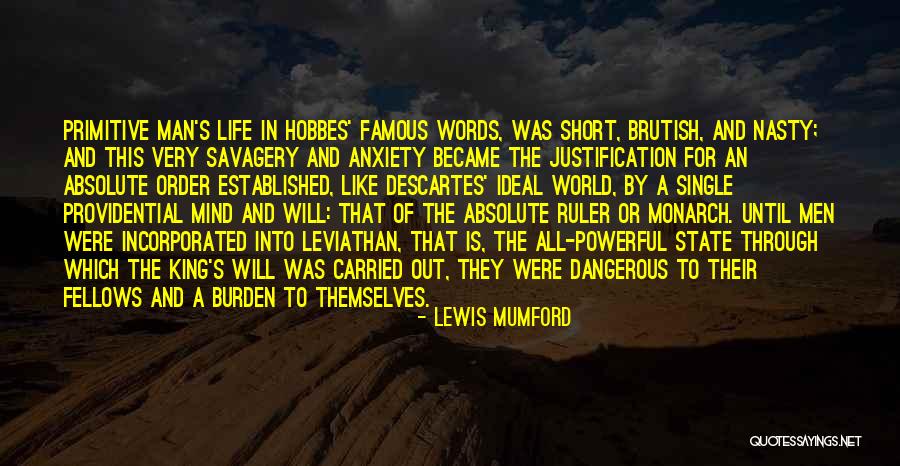 Primitive man's life in Hobbes' famous words, was short, brutish, and nasty; and this very savagery and anxiety became the justification for an absolute order established, like Descartes' ideal world, by a single providential mind and will: that of the absolute ruler or monarch. Until men were incorporated into Leviathan, that is, the all-powerful state through which the king's will was carried out, they were dangerous to their fellows and a burden to themselves. — Lewis Mumford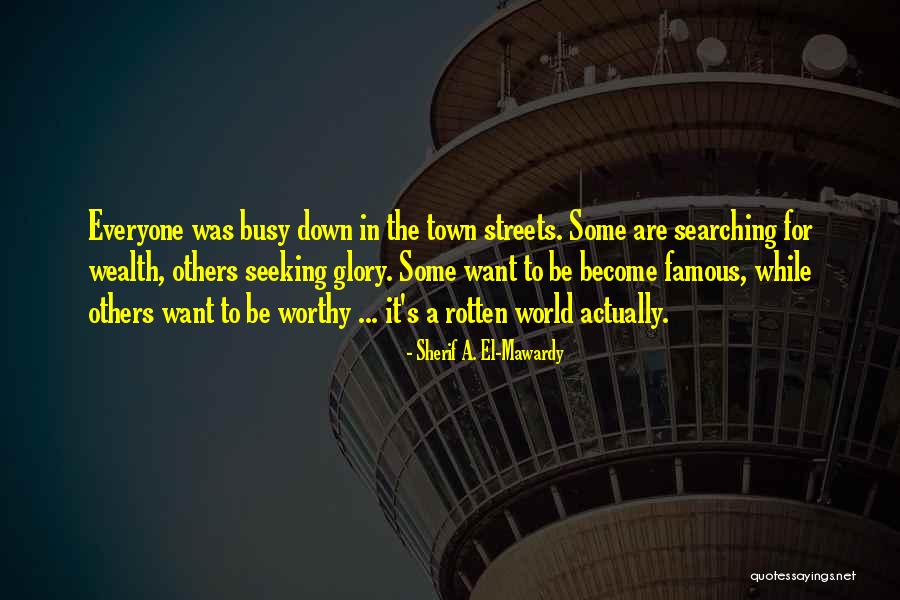 Everyone was busy down in the town streets. Some are searching for wealth, others seeking glory. Some want to be become famous, while others want to be worthy ... it's a rotten world actually. — Sherif A. El-Mawardy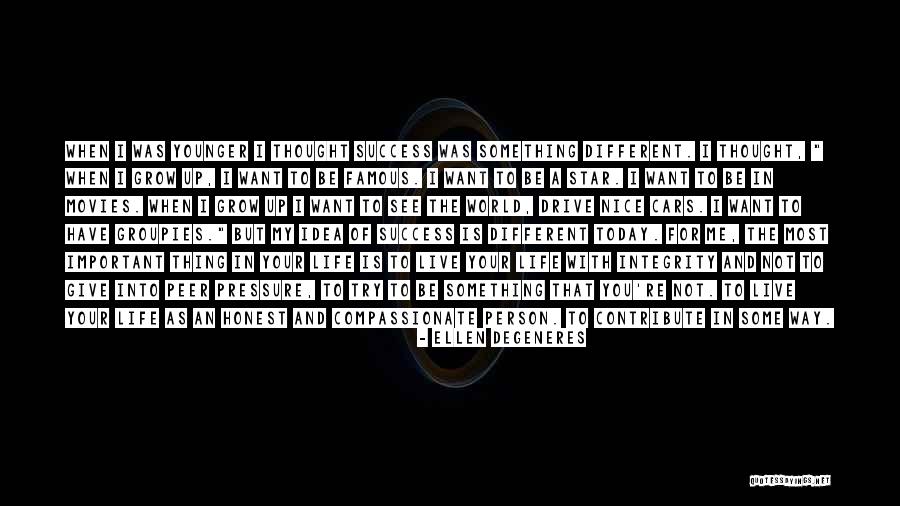 When I was younger I thought success was something different. I thought, " When I grow up, I want to be famous. I want to be a star. I want to be in movies. When I grow up I want to see the world, drive nice cars. I want to have groupies." But my idea of success is different today. For me, the most important thing in your life is to live your life with integrity and not to give into peer pressure, to try to be something that you're not. To live your life as an honest and compassionate person. To contribute in some way. — Ellen DeGeneres
Creativity is closely associated with bipolar disorder. This condition is unique . Many famous historical figures and artists have had this. Yet they have led a full life and contributed so much to the society and world at large. See, you have a gift. People with bipolar disorder are very very sensitive. Much more than ordinary people. They are able to experience emotions in a very deep and intense way. It gives them a very different perspective of the world. It is not that they lose touch with reality. But the feelings of extreme intensity are manifested in creative things. They pour their emotions into either writing or whatever field they have chosen (pg 181) — Preeti Shenoy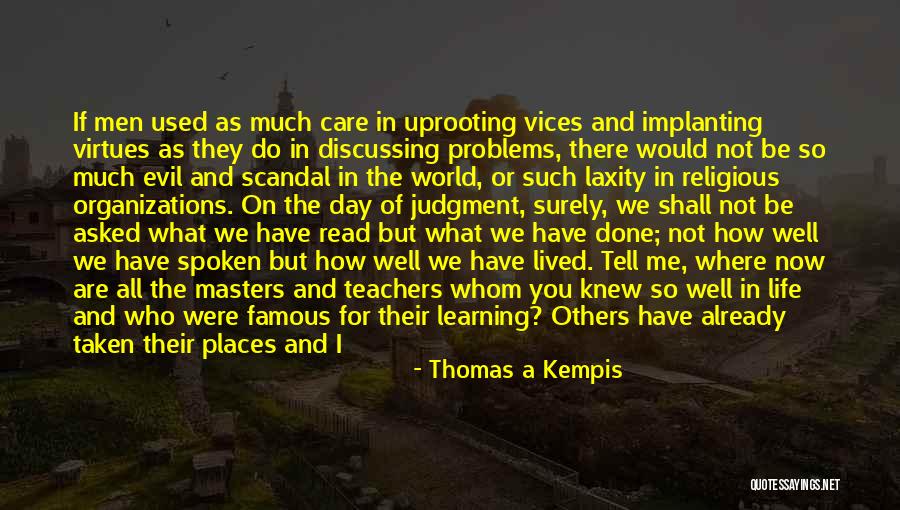 If men used as much care in uprooting vices and implanting virtues as they do in discussing problems, there would not be so much evil and scandal in the world, or such laxity in religious organizations. On the day of judgment, surely, we shall not be asked what we have read but what we have done; not how well we have spoken but how well we have lived. Tell me, where now are all the masters and teachers whom you knew so well in life and who were famous for their learning? Others have already taken their places and I know not whether they ever think of their predecessors. During life they seemed to be something; now they are seldom remembered. — Thomas A Kempis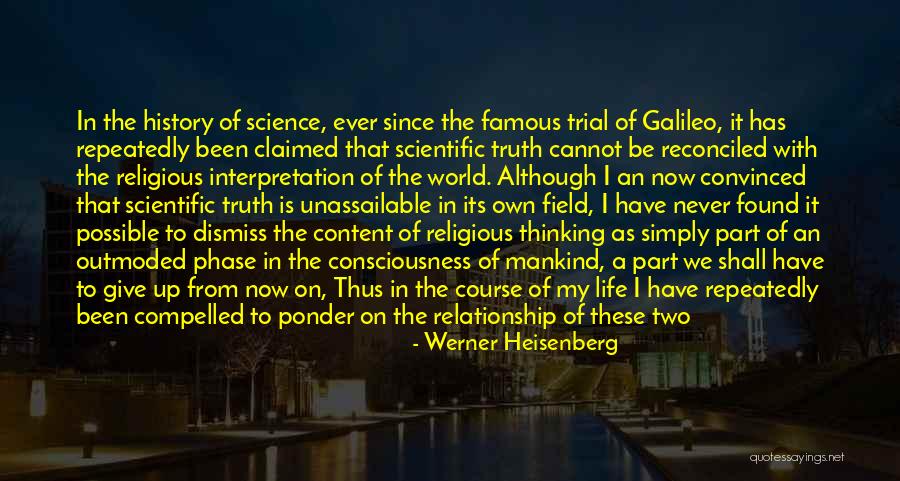 In the history of science, ever since the famous trial of Galileo, it has repeatedly been claimed that scientific truth cannot be reconciled with the religious interpretation of the world. Although I an now convinced that scientific truth is unassailable in its own field, I have never found it possible to dismiss the content of religious thinking as simply part of an outmoded phase in the consciousness of mankind, a part we shall have to give up from now on, Thus in the course of my life I have repeatedly been compelled to ponder on the relationship of these two regions of though, for I have never been able to doubt the reality of that to which they point. — Werner Heisenberg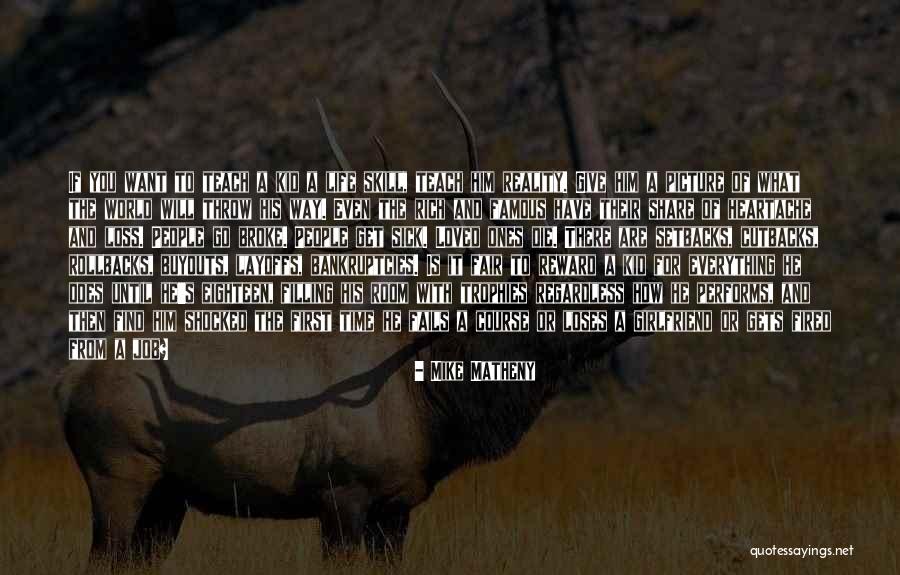 If you want to teach a kid a life skill, teach him reality. Give him a picture of what the world will throw his way. Even the rich and famous have their share of heartache and loss. People go broke. People get sick. Loved ones die. There are setbacks, cutbacks, rollbacks, buyouts, layoffs, bankruptcies. Is it fair to reward a kid for everything he does until he's eighteen, filling his room with trophies regardless how he performs, and then find him shocked the first time he fails a course or loses a girlfriend or gets fired from a job? — Mike Matheny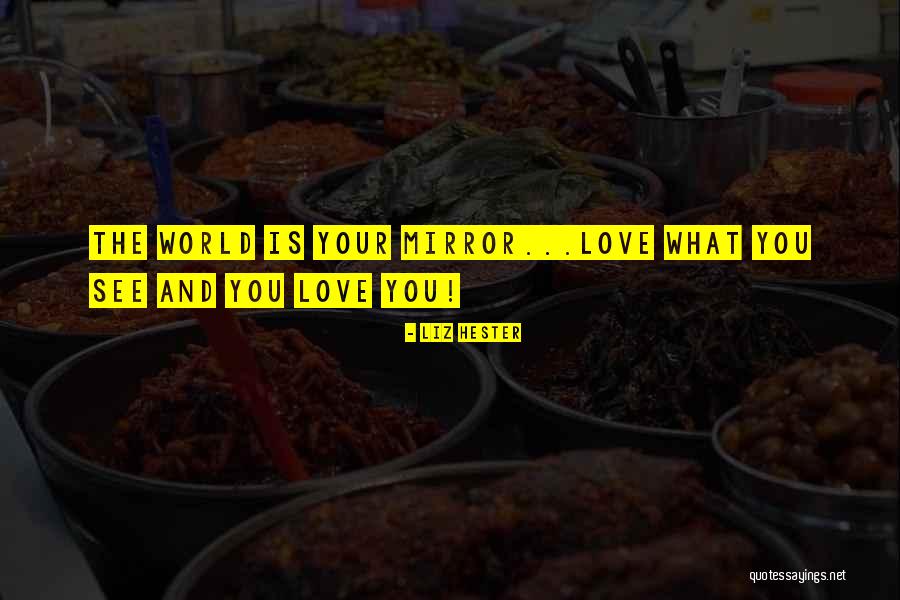 The world is your mirror...love what you see and you love YOU! — Liz Hester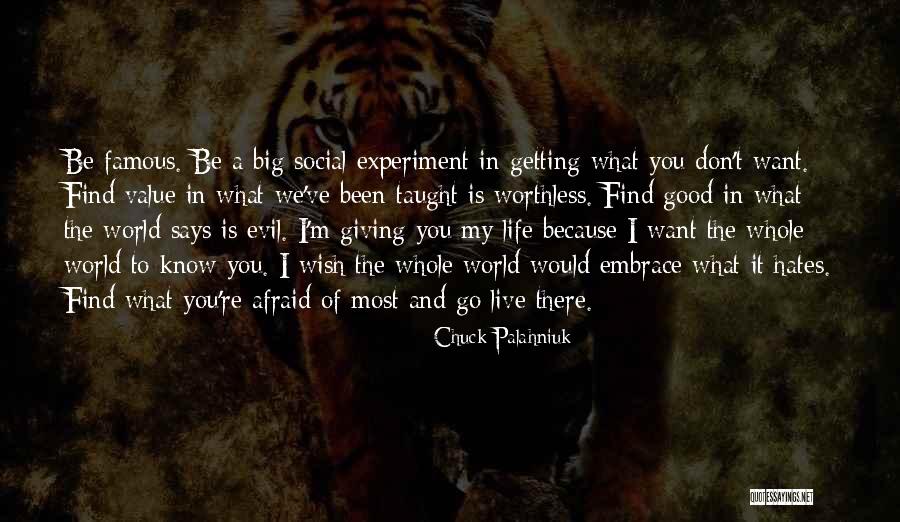 Be famous. Be a big social experiment in getting what you don't want. Find value in what we've been taught is worthless. Find good in what the world says is evil. I'm giving you my life because I want the whole world to know you. I wish the whole world would embrace what it hates.
Find what you're afraid of most and go live there. — Chuck Palahniuk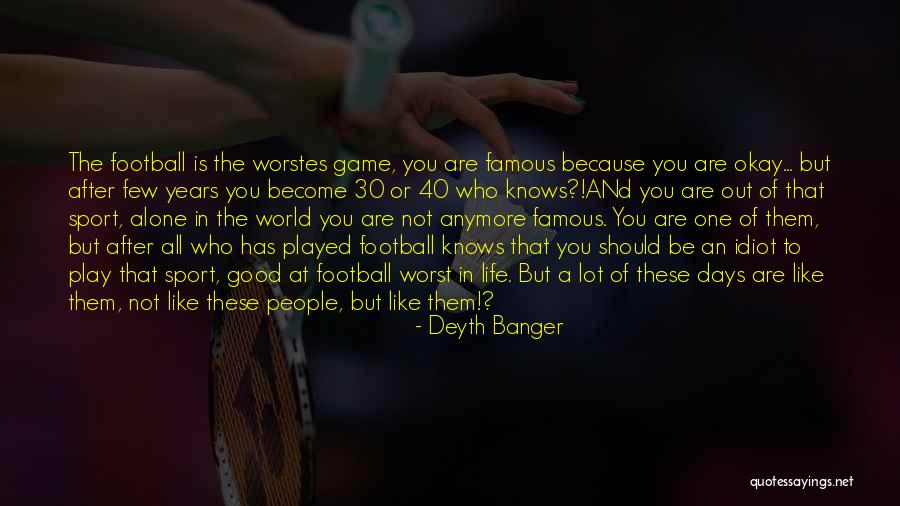 The football is the worstes game, you are famous because you are okay... but after few years you become 30 or 40 who knows?!
ANd you are out of that sport, alone in the world you are not anymore famous. You are one of them, but after all who has played football knows that you should be an idiot to play that sport, good at football worst in life. But a lot of these days are like them, not like these people, but like them!? — Deyth Banger