Wishing For More Time Quotes & Sayings
Enjoy reading and share 62 famous quotes about Wishing For More Time with everyone.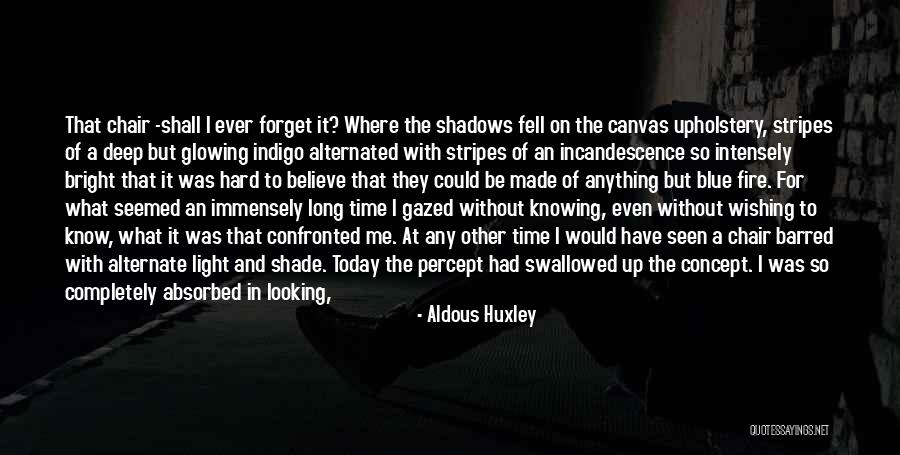 That chair -shall I ever forget it? Where the shadows fell on the canvas upholstery, stripes of a deep but glowing indigo alternated with stripes of an incandescence so intensely bright that it was hard to believe that they could be made of anything but blue fire. For what seemed an immensely long time I gazed without knowing, even without wishing to know, what it was that confronted me. At any other time I would have seen a chair barred with alternate light and shade. Today the percept had swallowed up the concept. I was so completely absorbed in looking, so thunderstruck by what I actually saw, that I could not be aware of anything else. Garden furniture, laths, sunlight, shadow - these were no more than names and notions, mere verbalizations, for utilitarian or scientific purposes, after the event. The event was this succession of azure furnace doors separated by gulfs of unfathomable gentian. It was inexpressibly wonderful, wonderful to the point, almost, of being terrifying. — Aldous Huxley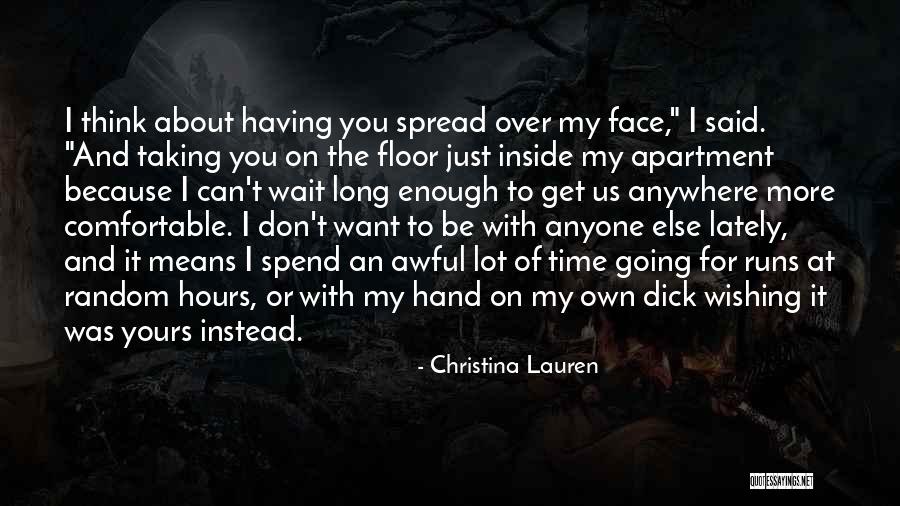 I think about having you spread over my face," I said. "And taking you on the floor just inside my apartment because I can't wait long enough to get us anywhere more comfortable. I don't want to be with anyone else lately, and it means I spend an awful lot of time going for runs at random hours, or with my hand on my own dick wishing it was yours instead. — Christina Lauren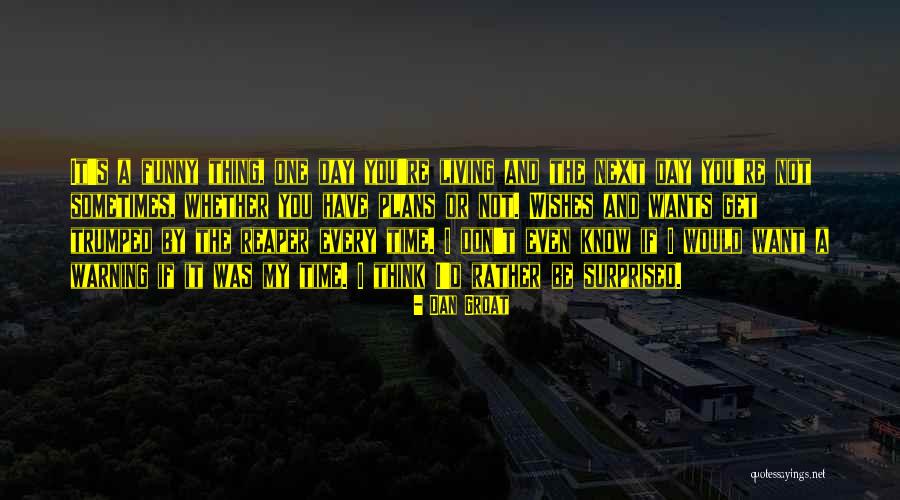 It's a funny thing, one day you're living and the next day you're not sometimes, whether you have plans or not. Wishes and wants get trumped by the reaper every time. I don't even know if I would want a warning if it was my time. I think I'd rather be surprised. — Dan Groat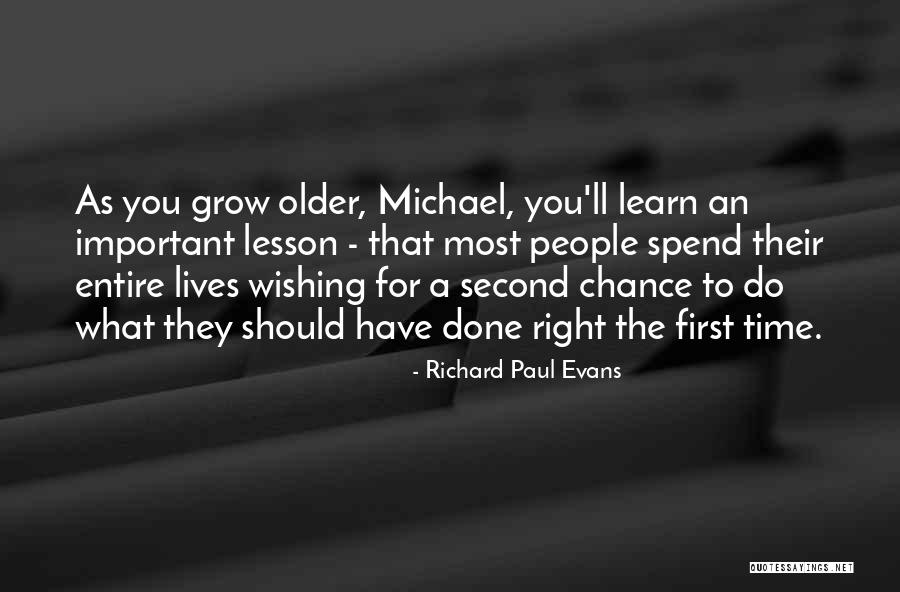 As you grow older, Michael, you'll learn an important lesson - that most people spend their entire lives wishing for a second chance to do what they should have done right the first time. — Richard Paul Evans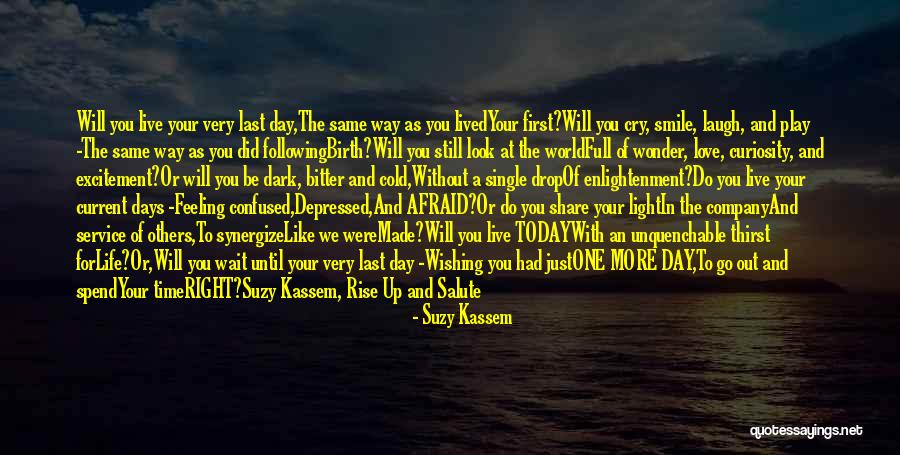 Will you live your very last day,
The same way as you lived
Your first?

Will you cry, smile, laugh, and play -
The same way as you did following
Birth?

Will you still look at the world
Full of wonder, love, curiosity, and excitement?
Or will you be dark, bitter and cold,
Without a single drop
Of enlightenment?

Do you live your current days -
Feeling confused,
Depressed,
And AFRAID?

Or do you share your light
In the company
And service of others,
To synergize
Like we were
Made?

Will you live TODAY
With an unquenchable thirst for
Life?

Or,
Will you wait until your very last day -

Wishing you had just
ONE MORE DAY,

To go out and spend
Your time
RIGHT?



Suzy Kassem, Rise Up and Salute the Sun (2010) — Suzy Kassem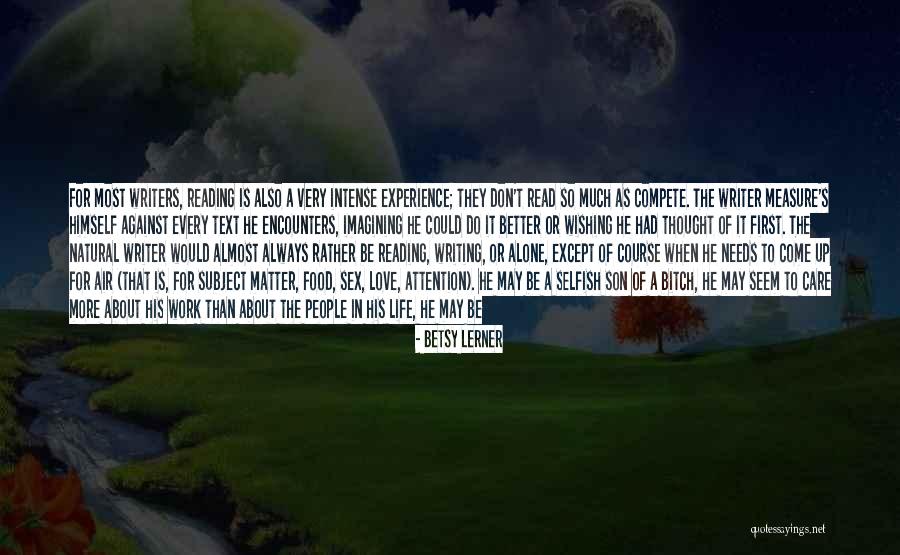 For most writers, reading is also a very intense experience; they don't read so much as compete. The writer measure's himself against every text he encounters, imagining he could do it better or wishing he had thought of it first. The natural writer would almost always rather be reading, writing, or alone, except of course when he needs to come up for air (that is, for subject matter, food, sex, love, attention). He may be a selfish son of a bitch, he may seem to care more about his work than about the people in his life, he may be a social misfit, a freak, or a smooth operator, but every person who does serious time with a keyboard is attempting to translate his version of the world into words so that he might be understood. Indeed, the great paradox of the writer's life is how much time he spends alone trying to connect with other people. — Betsy Lerner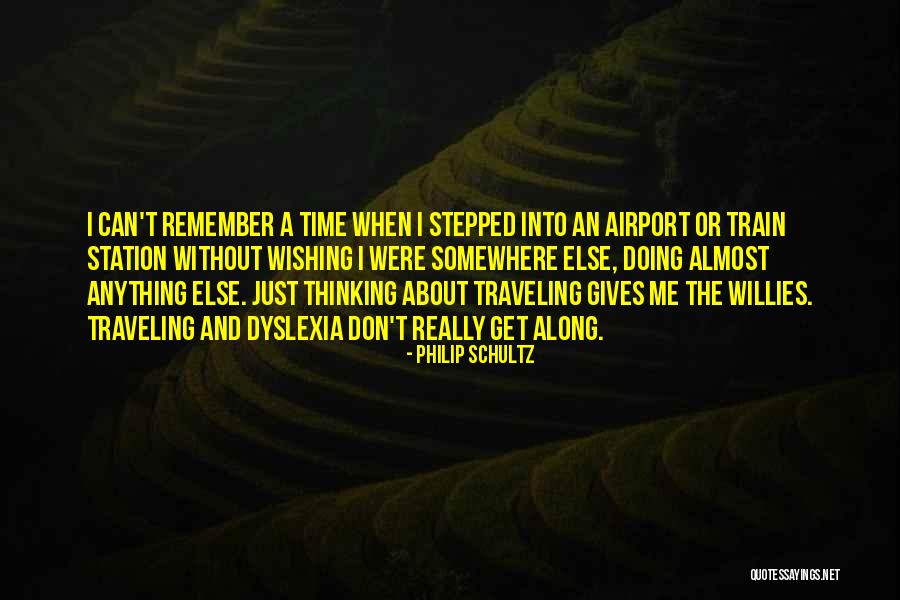 I can't remember a time when I stepped into an airport or train station without wishing I were somewhere else, doing almost anything else. Just thinking about traveling gives me the willies. Traveling and dyslexia don't really get along. — Philip Schultz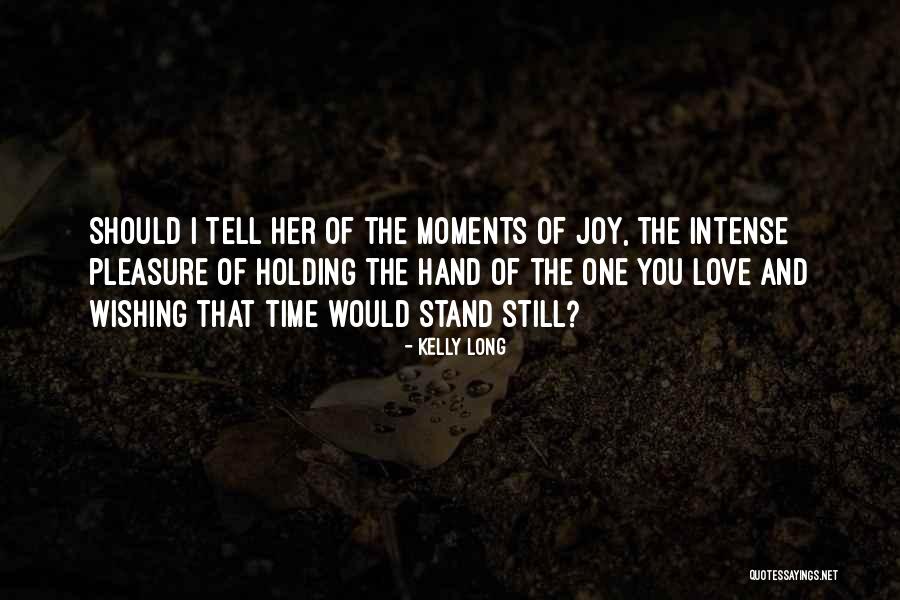 Should I tell her of the moments of joy, the intense pleasure of holding the hand of the one you love and wishing that time would stand still? — Kelly Long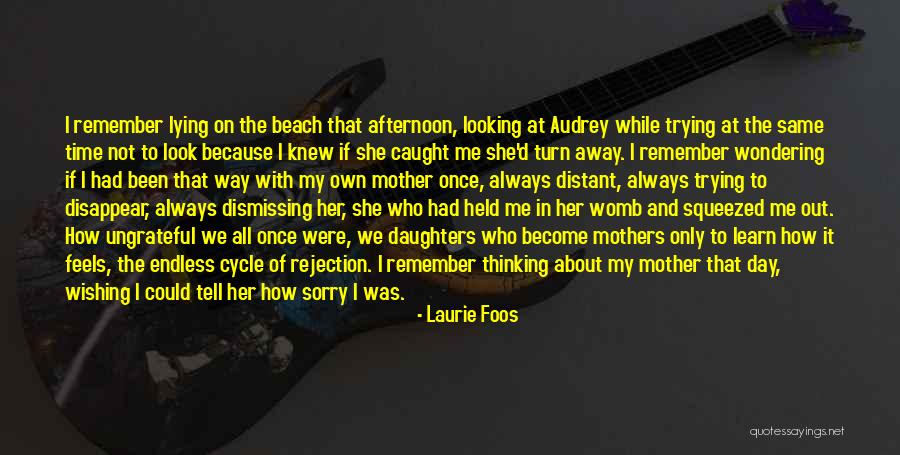 I remember lying on the beach that afternoon, looking at Audrey while trying at the same time not to look because I knew if she caught me she'd turn away. I remember wondering if I had been that way with my own mother once, always distant, always trying to disappear, always dismissing her, she who had held me in her womb and squeezed me out. How ungrateful we all once were, we daughters who become mothers only to learn how it feels, the endless cycle of rejection. I remember thinking about my mother that day, wishing I could tell her how sorry I was. — Laurie Foos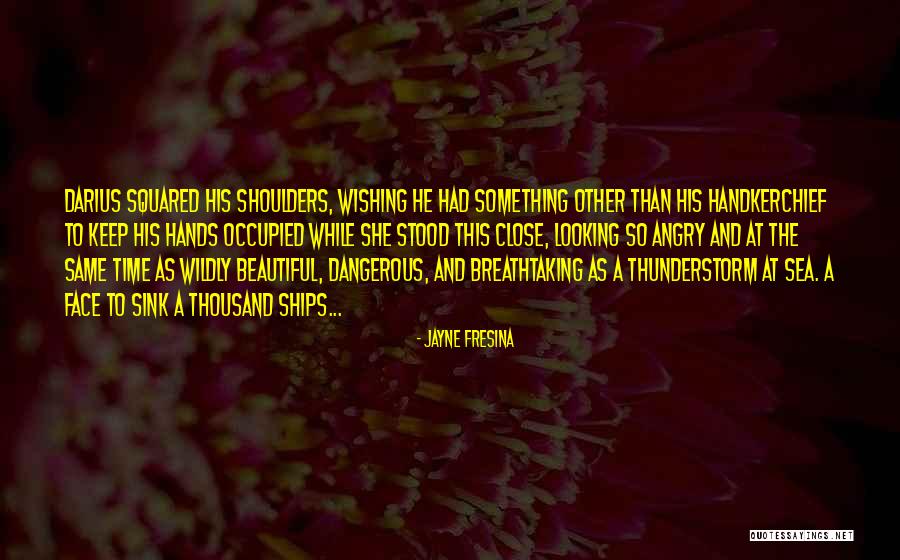 Darius squared his shoulders, wishing he had something other than his handkerchief to keep his hands occupied while she stood this close, looking so angry and at the same time as wildly beautiful, dangerous, and breathtaking as a thunderstorm at sea. A face to sink a thousand ships... — Jayne Fresina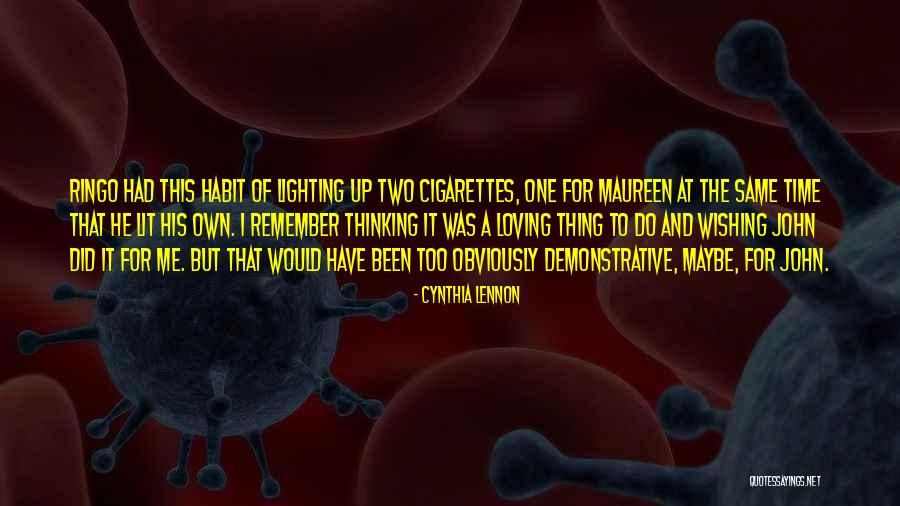 Ringo had this habit of lighting up two cigarettes, one for Maureen at the same time that he lit his own. I remember thinking it was a loving thing to do and wishing John did it for me. But that would have been too obviously demonstrative, maybe, for John. — Cynthia Lennon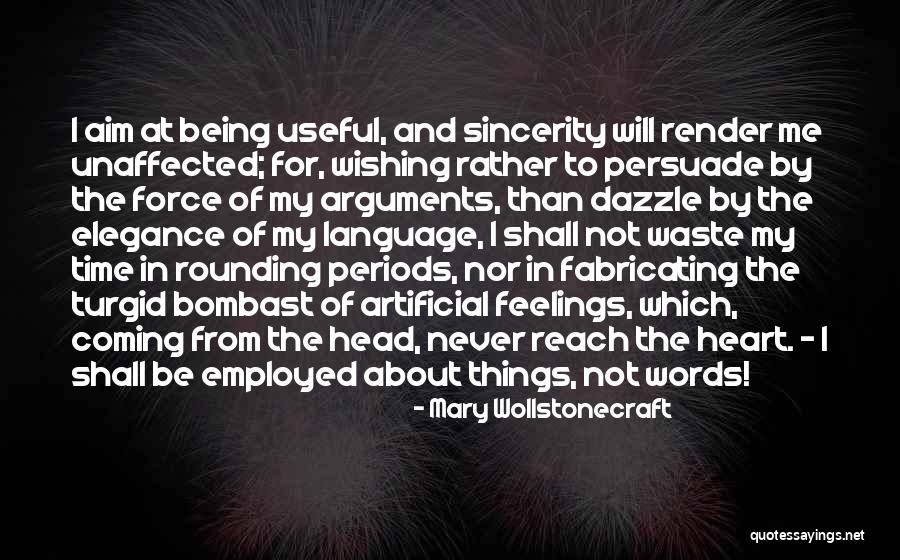 I aim at being useful, and sincerity will render me unaffected; for, wishing rather to persuade by the force of my arguments, than dazzle by the elegance of my language, I shall not waste my time in rounding periods, nor in fabricating the turgid bombast of artificial feelings, which, coming from the head, never reach the heart. - I shall be employed about things, not words! — Mary Wollstonecraft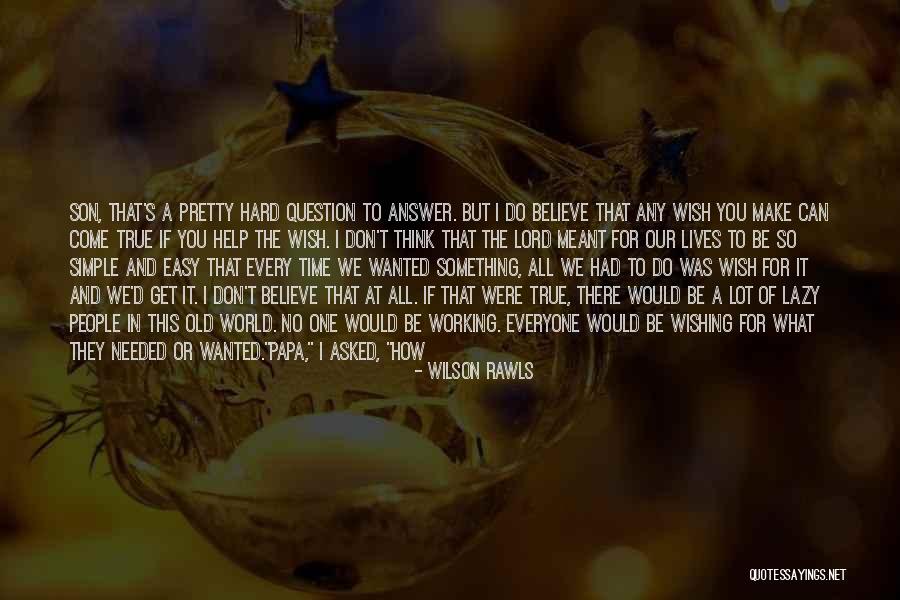 Son, that's a pretty hard question to answer. But I do believe that any wish you make can come true if you help the wish. I don't think that the Lord meant for our lives to be so simple and easy that every time we wanted something, all we had to do was wish for it and we'd get it. I don't believe that at all. If that were true, there would be a lot of lazy people in this old world. No one would be working. Everyone would be wishing for what they needed or wanted.
"Papa," I asked, "how can you help a wish?"
"Oh, there are a lot of ways," Papa said. "Hard work, faith, patience, and determination. I think prayer and really believing in your wish can help more than anything else. — Wilson Rawls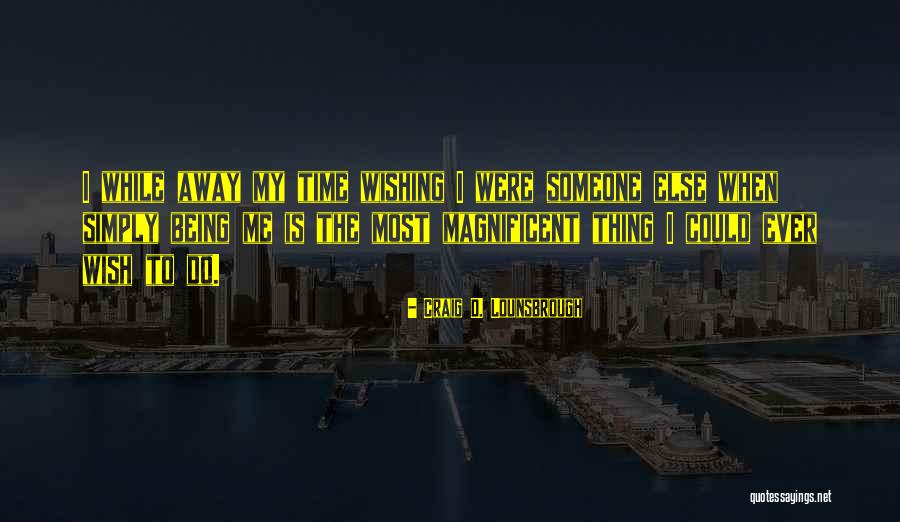 I while away my time wishing I were someone else when simply being me is the most magnificent thing I could ever wish to do. — Craig D. Lounsbrough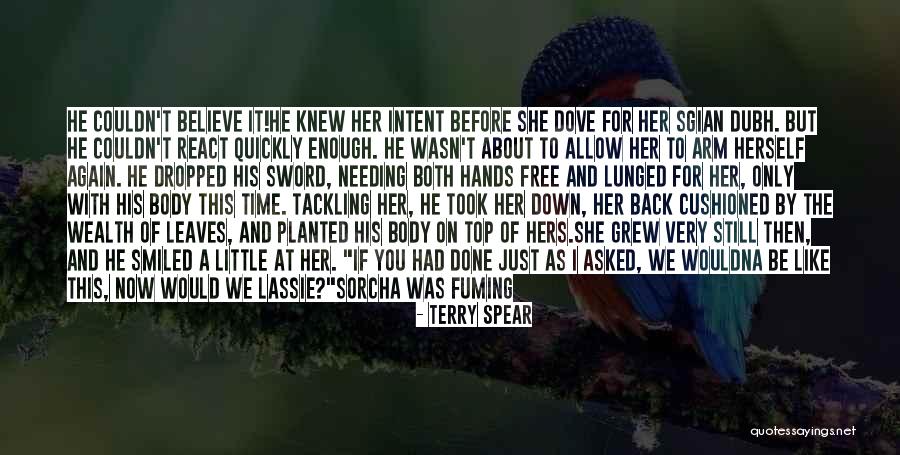 He couldn't believe it!
He knew her intent before she dove for her sgian dubh. But he couldn't react quickly enough. He wasn't about to allow her to arm herself again. He dropped his sword, needing both hands free and lunged for her, only with his body this time. Tackling her, he took her down, her back cushioned by the wealth of leaves, and planted his body on top of hers.
She grew very still then, and he smiled a little at her. "If you had done just as I asked, we wouldna be like this, now would we lassie?"
Sorcha was fuming mad and scared witless as the braw Highlander pressed his body on top of hers. She felt his staff growing against her belly the longer he remained between her legs. He was beautiful, his dark brown eyes swimming with lust, his long brown hair hanging about her face as she looked up at him, panting for breath, trembling, despite wishing to show he didn't frighten her one bit. But he did. — Terry Spear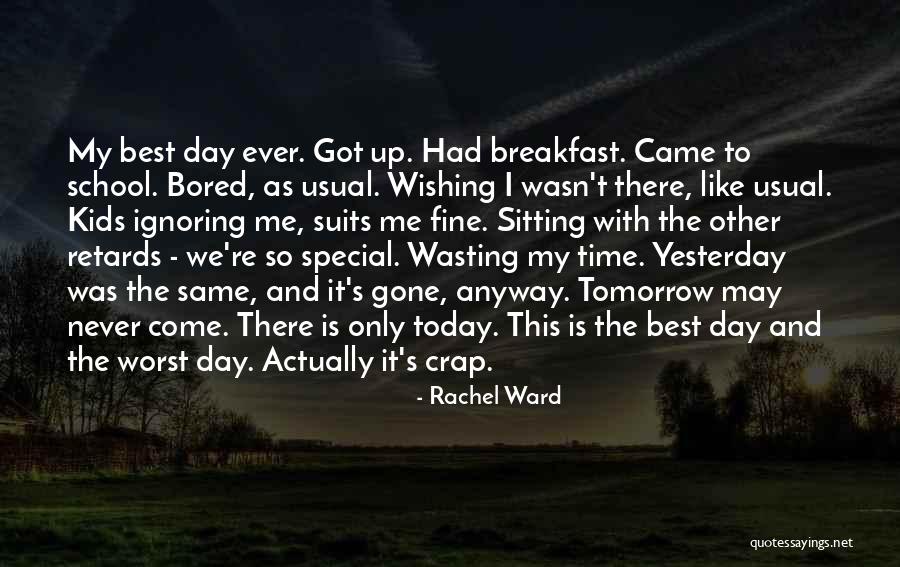 My best day ever. Got up. Had breakfast. Came to school. Bored, as usual. Wishing I wasn't there, like usual. Kids ignoring me, suits me fine. Sitting with the other retards - we're so special. Wasting my time. Yesterday was the same, and it's gone, anyway. Tomorrow may never come. There is only today. This is the best day and the worst day. Actually it's crap. — Rachel Ward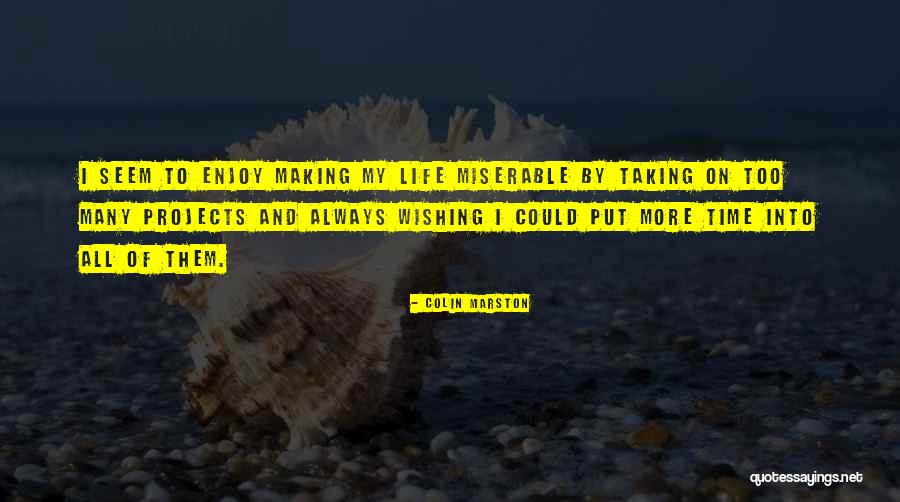 I seem to enjoy making my life miserable by taking on too many projects and always wishing I could put more time into all of them. — Colin Marston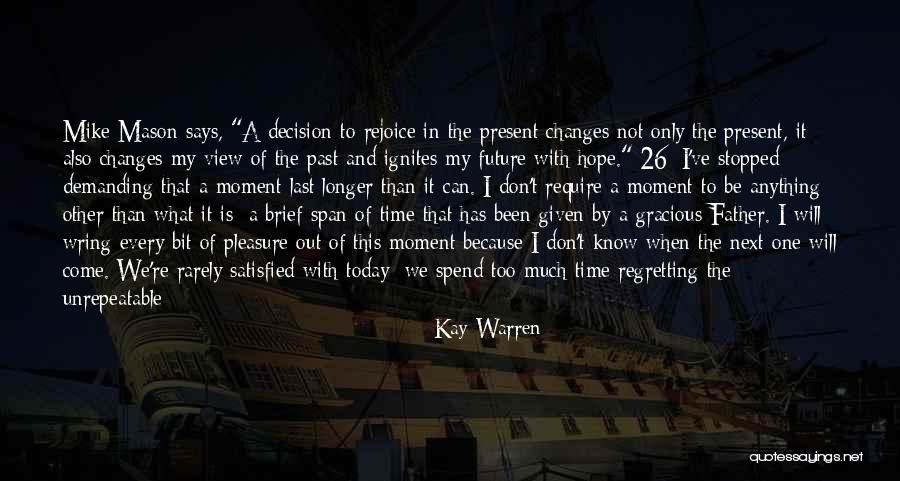 Mike Mason says, "A decision to rejoice in the present changes not only the present, it also changes my view of the past and ignites my future with hope."[26] I've stopped demanding that a moment last longer than it can. I don't require a moment to be anything other than what it is: a brief span of time that has been given by a gracious Father. I will wring every bit of pleasure out of this moment because I don't know when the next one will come. We're rarely satisfied with today; we spend too much time regretting the unrepeatable past and wishing we could get a do-over, or we waste our energy on worry and anxiety about the unknowable future. Either way, TODAY is ignored or minimized. — Kay Warren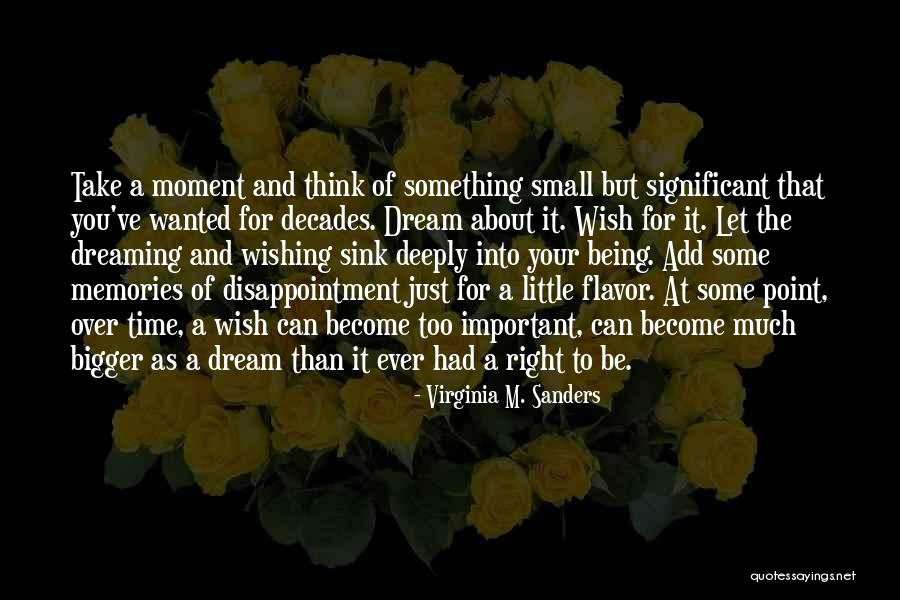 Take a moment and think of something small but significant that you've wanted for decades. Dream about it. Wish for it. Let the dreaming and wishing sink deeply into your being. Add some memories of disappointment just for a little flavor. At some point, over time, a wish can become too important, can become much bigger as a dream than it ever had a right to be. — Virginia M. Sanders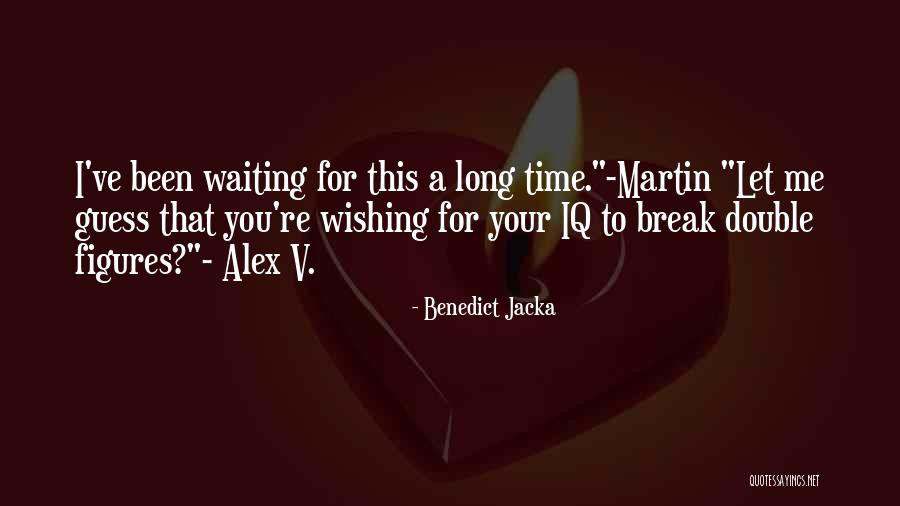 I've been waiting for this a long time."-Martin "Let me guess that you're wishing for your IQ to break double figures?"- Alex V. — Benedict Jacka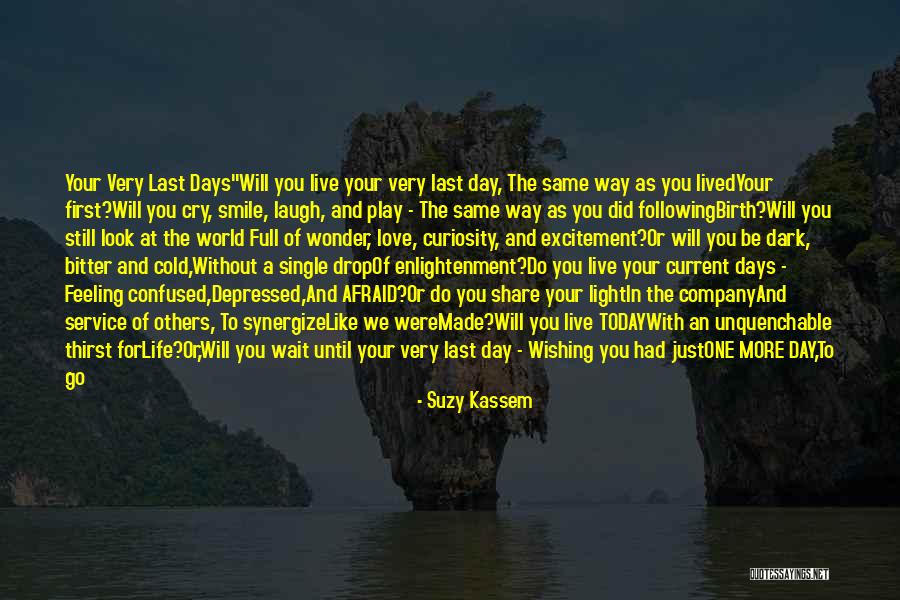 Your Very Last Days"


Will you live your very last day,
The same way as you lived
Your first?

Will you cry, smile, laugh, and play -
The same way as you did following
Birth?

Will you still look at the world
Full of wonder, love, curiosity, and excitement?
Or will you be dark, bitter and cold,
Without a single drop
Of enlightenment?

Do you live your current days -
Feeling confused,
Depressed,
And AFRAID?

Or do you share your light
In the company
And service of others,
To synergize
Like we were
Made?

Will you live TODAY
With an unquenchable thirst for
Life?

Or,
Will you wait until your very last day -

Wishing you had just
ONE MORE DAY,

To go out and spend
Your time
RIGHT? — Suzy Kassem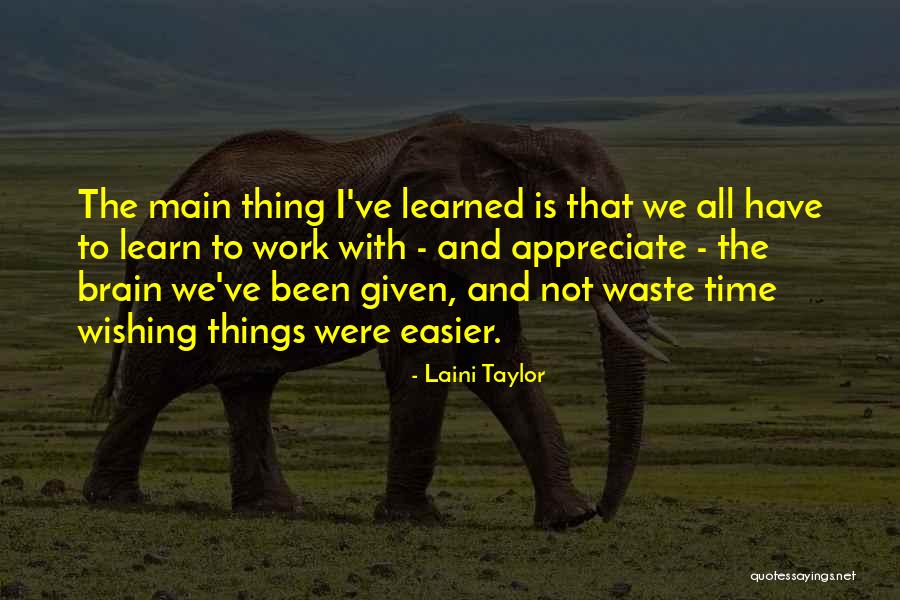 The main thing I've learned is that we all have to learn to work with - and appreciate - the brain we've been given, and not waste time wishing things were easier. — Laini Taylor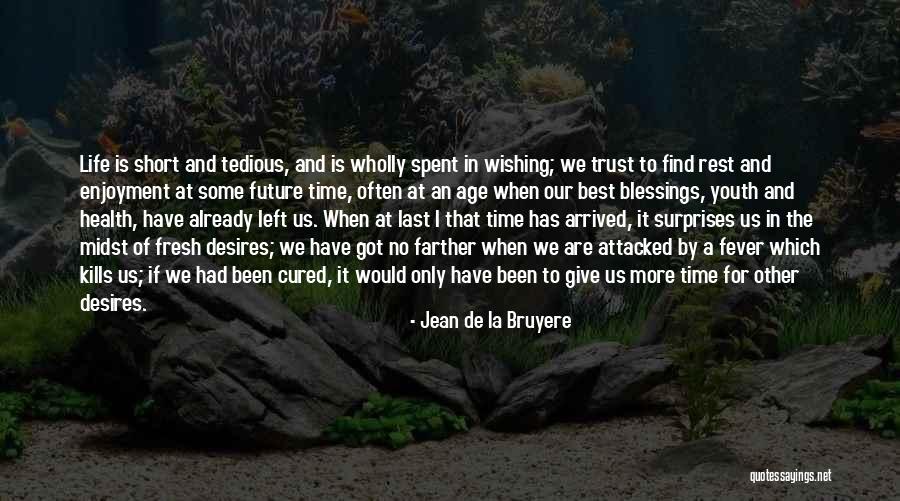 Life is short and tedious, and is wholly spent in wishing; we trust to find rest and enjoyment at some future time, often at an age when our best blessings, youth and health, have already left us. When at last I that time has arrived, it surprises us in the midst of fresh desires; we have got no farther when we are attacked by a fever which kills us; if we had been cured, it would only have been to give us more time for other desires. — Jean De La Bruyere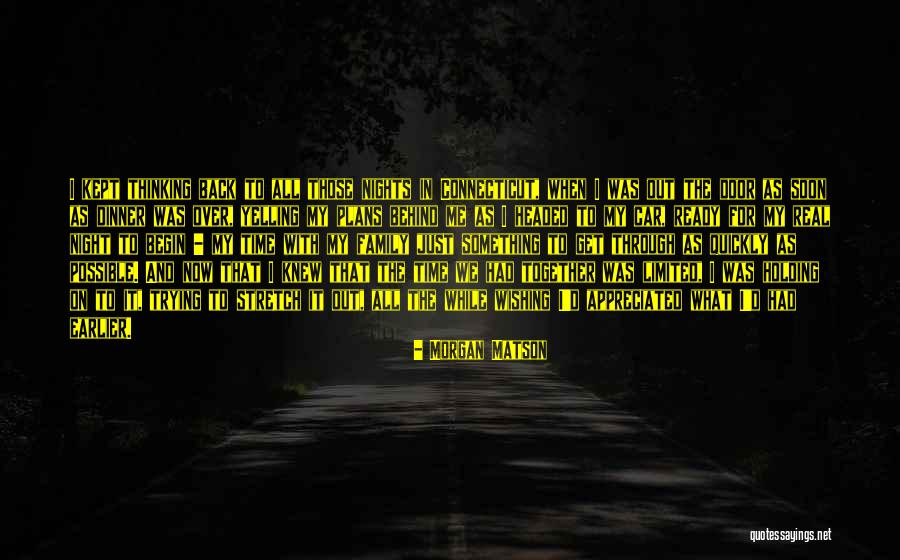 I kept thinking back to all those nights in Connecticut, when I was out the door as soon as dinner was over, yelling my plans behind me as I headed to my car, ready for my real night to begin - my time with my family just something to get through as quickly as possible. And now that I knew that the time we had together was limited, I was holding on to it, trying to stretch it out, all the while wishing I'd appreciated what I'd had earlier. — Morgan Matson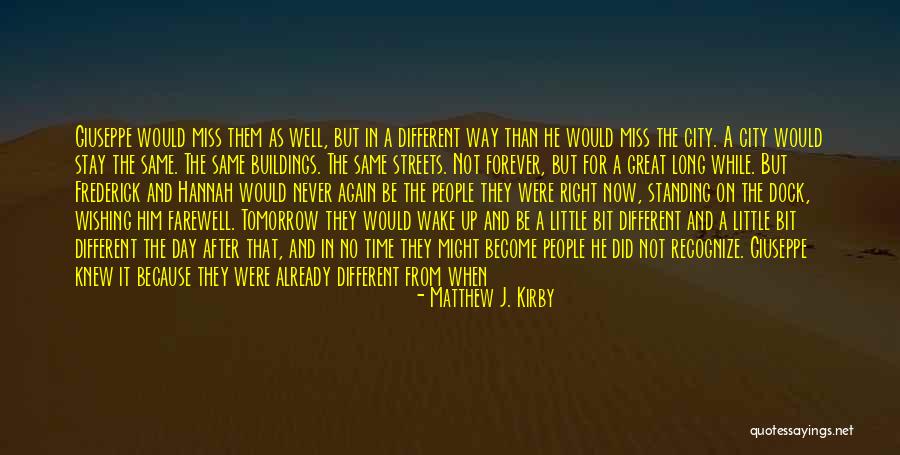 Giuseppe would miss them as well, but in a different way than he would miss the city. A city would stay the same. The same buildings. The same streets. Not forever, but for a great long while. But Frederick and Hannah would never again be the people they were right now, standing on the dock, wishing him farewell. Tomorrow they would wake up and be a little bit different and a little bit different the day after that, and in no time they might become people he did not recognize. Giuseppe knew it because they were already different from when he had first met them. He knew it because he was different from when they had first met him. — Matthew J. Kirby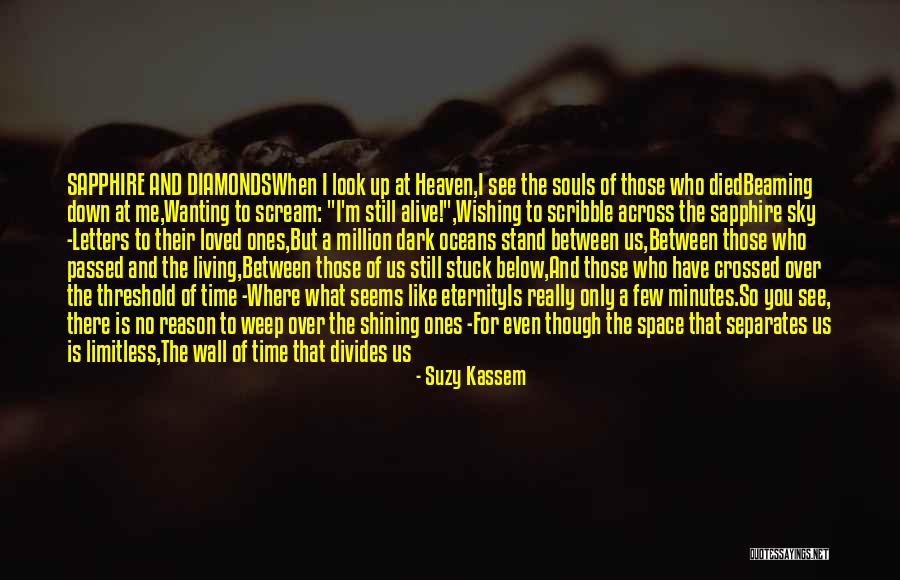 SAPPHIRE AND DIAMONDS

When I look up at Heaven,
I see the souls of those who died
Beaming down at me,
Wanting to scream: "I'm still alive!",
Wishing to scribble across the sapphire sky -
Letters to their loved ones,
But a million dark oceans stand between us,
Between those who passed and the living,
Between those of us still stuck below,
And those who have crossed over the threshold of time -
Where what seems like eternity
Is really only a few minutes.
So you see, there is no reason to weep over the shining ones -
For even though the space that separates us is limitless,
The wall of time that divides us is only paper-thin.
And one day, we shall all reunite with them,
When our souls are released like fish
Back into the vast shimmering sea
To shine together like
Glittering diamonds. — Suzy Kassem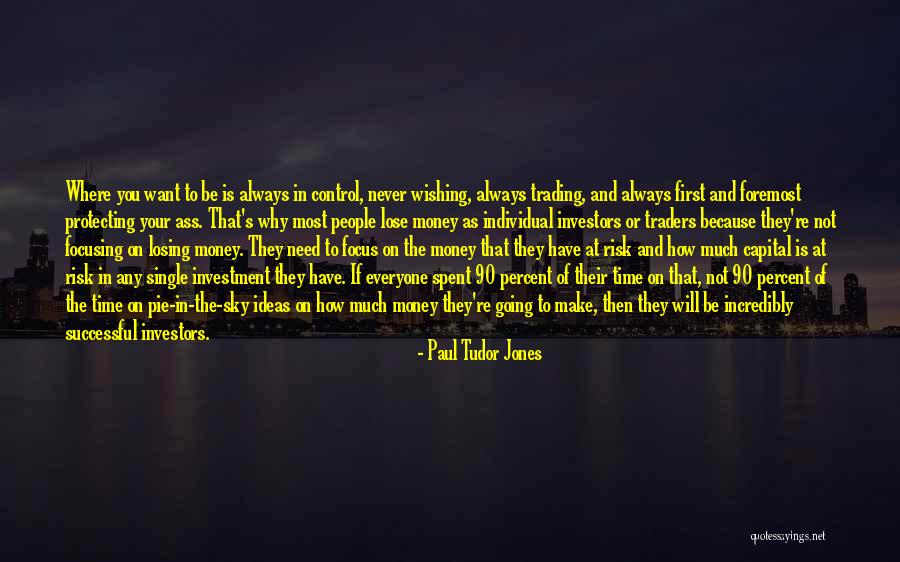 Where you want to be is always in control, never wishing, always trading, and always first and foremost protecting your ass. That's why most people lose money as individual investors or traders because they're not focusing on losing money. They need to focus on the money that they have at risk and how much capital is at risk in any single investment they have. If everyone spent 90 percent of their time on that, not 90 percent of the time on pie-in-the-sky ideas on how much money they're going to make, then they will be incredibly successful investors. — Paul Tudor Jones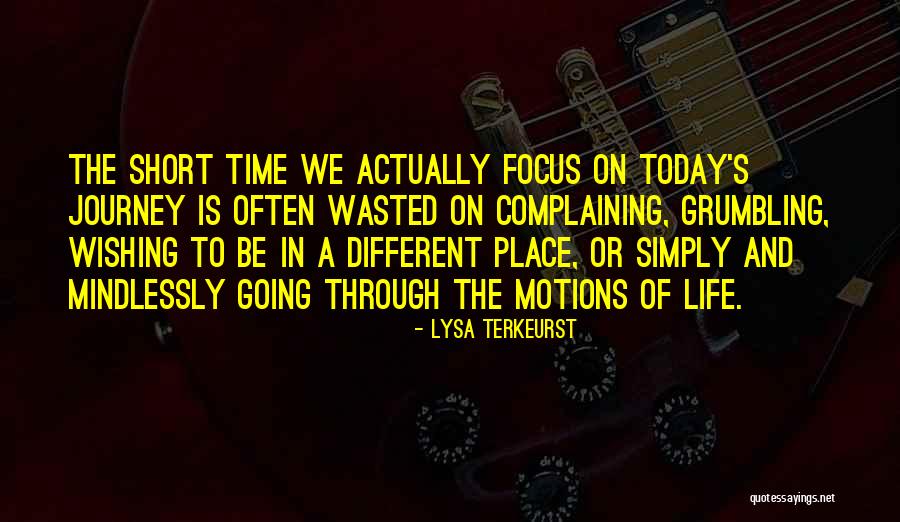 The short time we actually focus on today's journey is often wasted on complaining, grumbling, wishing to be in a different place, or simply and mindlessly going through the motions of life. — Lysa TerKeurst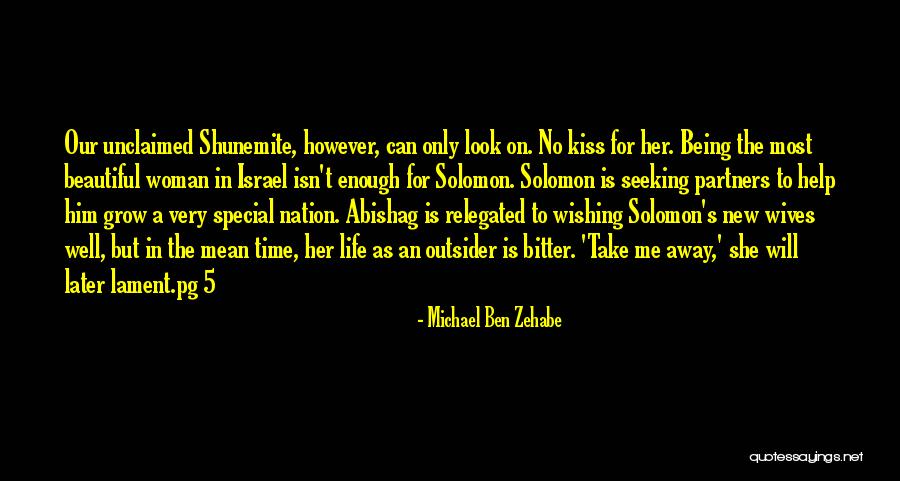 Our unclaimed Shunemite, however, can only look on. No kiss for her. Being the most beautiful woman in Israel isn't enough for Solomon. Solomon is seeking partners to help him grow a very special nation. Abishag is relegated to wishing Solomon's new wives well, but in the mean time, her life as an outsider is bitter. 'Take me away,' she will later lament.
pg 5 — Michael Ben Zehabe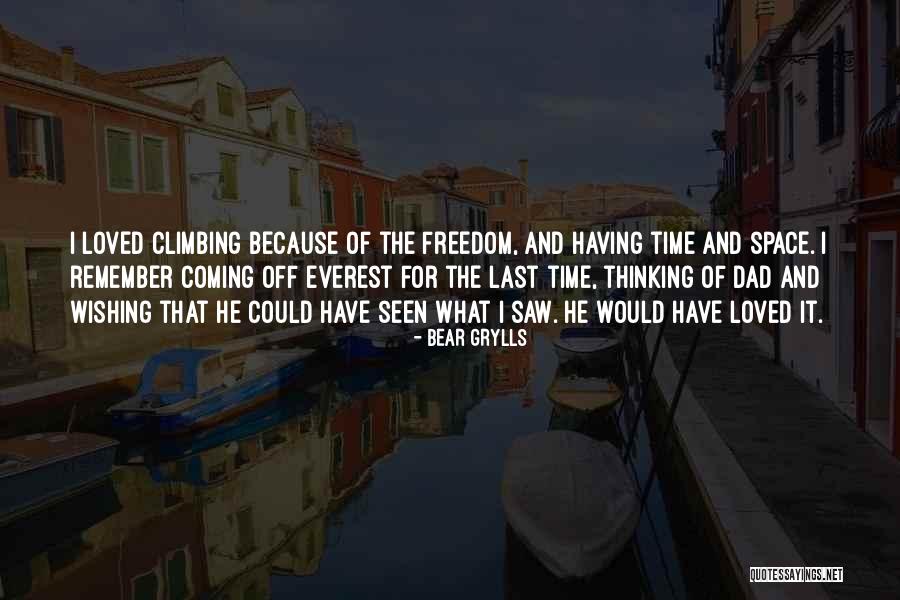 I loved climbing because of the freedom, and having time and space. I remember coming off Everest for the last time, thinking of Dad and wishing that he could have seen what I saw. He would have loved it. — Bear Grylls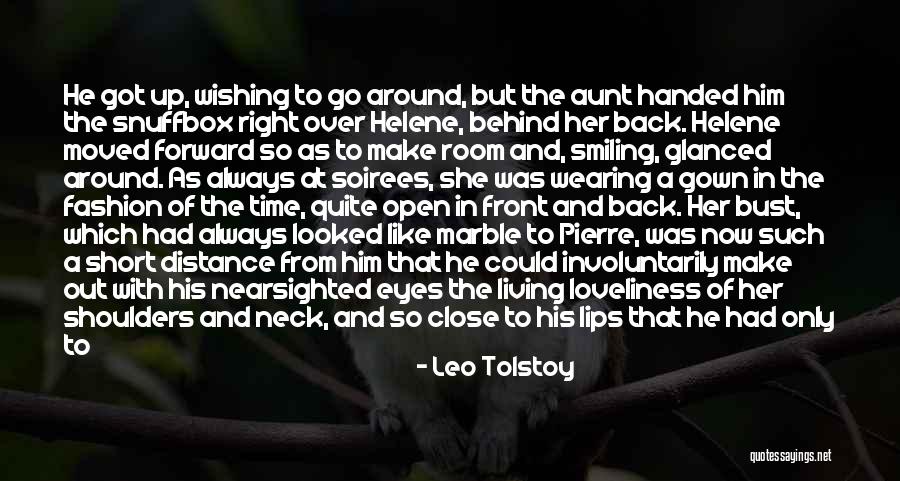 He got up, wishing to go around, but the aunt handed him the snuffbox right over Helene, behind her back. Helene moved forward so as to make room and, smiling, glanced around. As always at soirees, she was wearing a gown in the fashion of the time, quite open in front and back. Her bust, which had always looked like marble to Pierre, was now such a short distance from him that he could involuntarily make out with his nearsighted eyes the living loveliness of her shoulders and neck, and so close to his lips that he had only to lean forward a little to touch her. He sensed the warmth of her body, the smell of her perfume, and the creaking of her corset as she breathed. He saw not her marble beauty, which made one with her gown, he saw and sensed all the loveliness of her body, which was merely covered by clothes. And once he had seen it, he could not see otherwise, as we cannot return to a once-exposed deception. — Leo Tolstoy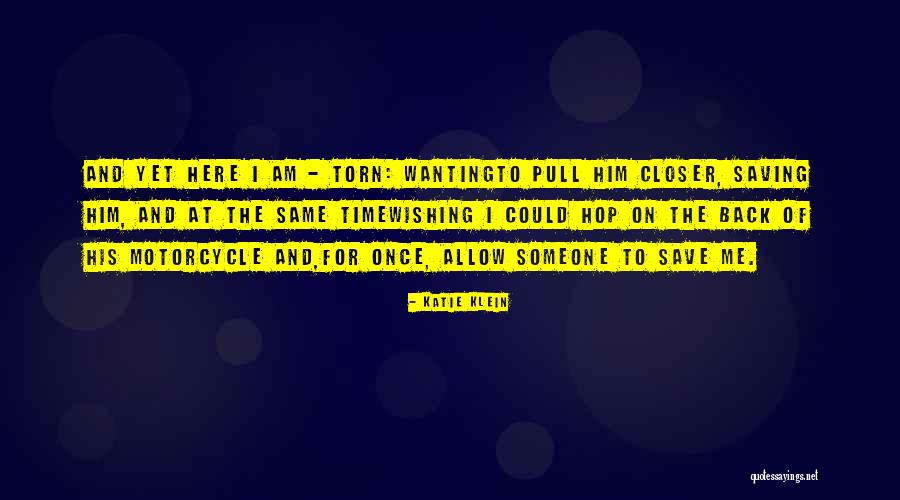 And yet here I am - torn: wanting
to pull him closer, saving him, and at the same time
wishing I could hop on the back of his motorcycle and,
for once, allow someone to save me. — Katie Klein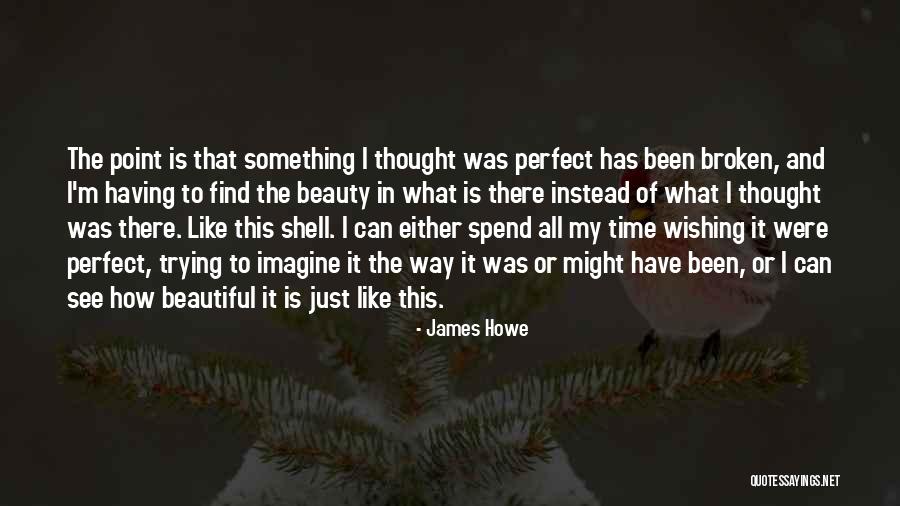 The point is that something I thought was perfect has been broken, and I'm having to find the beauty in what is there instead of what I thought was there. Like this shell. I can either spend all my time wishing it were perfect, trying to imagine it the way it was or might have been, or I can see how beautiful it is just like this. — James Howe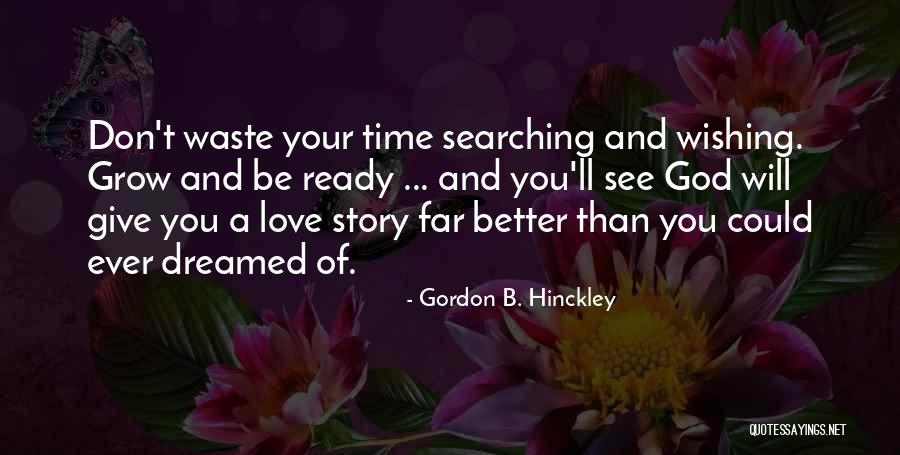 Don't waste your time searching and wishing. Grow and be ready ... and you'll see God will give you a love story far better than you could ever dreamed of. — Gordon B. Hinckley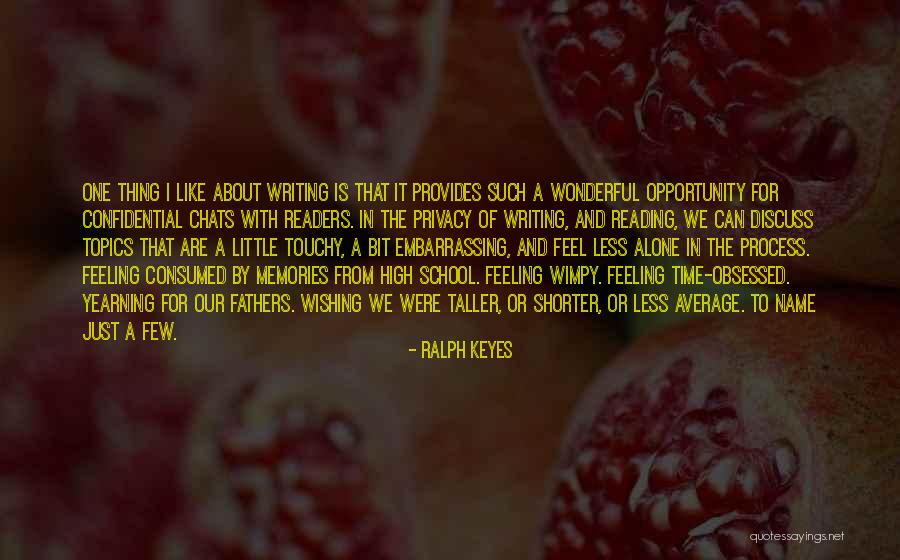 One thing I like about writing is that it provides such a wonderful opportunity for confidential chats with readers. In the privacy of writing, and reading, we can discuss topics that are a little touchy, a bit embarrassing, and feel less alone in the process. Feeling consumed by memories from high school. Feeling wimpy. Feeling time-obsessed. Yearning for our fathers. Wishing we were taller, or shorter, or less average. To name just a few. — Ralph Keyes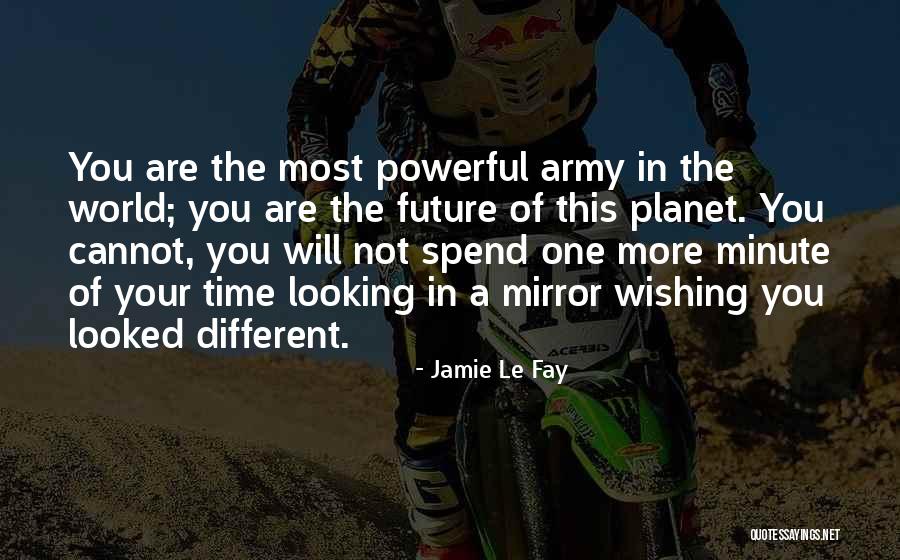 You are the most powerful army in the world; you are the future of this planet. You cannot, you will not spend one more minute of your time looking in a mirror wishing you looked different. — Jamie Le Fay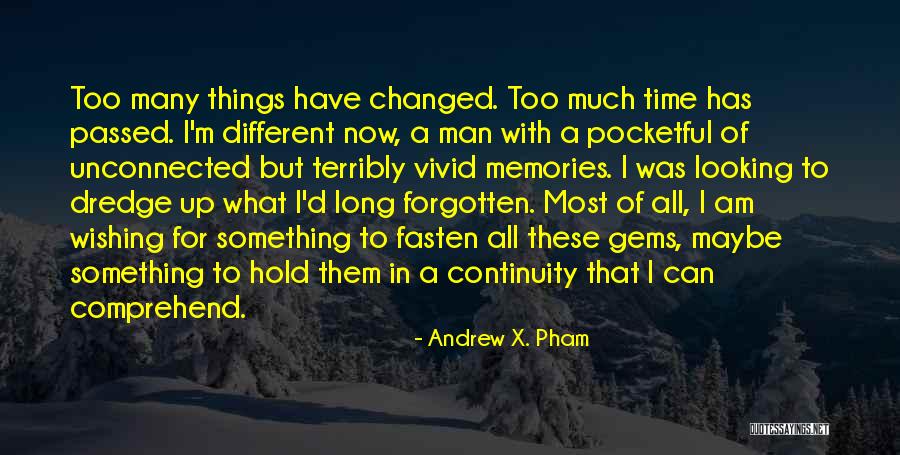 Too many things have changed. Too much time has passed. I'm different now, a man with a pocketful of unconnected but terribly vivid memories. I was looking to dredge up what I'd long forgotten. Most of all, I am wishing for something to fasten all these gems, maybe something to hold them in a continuity that I can comprehend. — Andrew X. Pham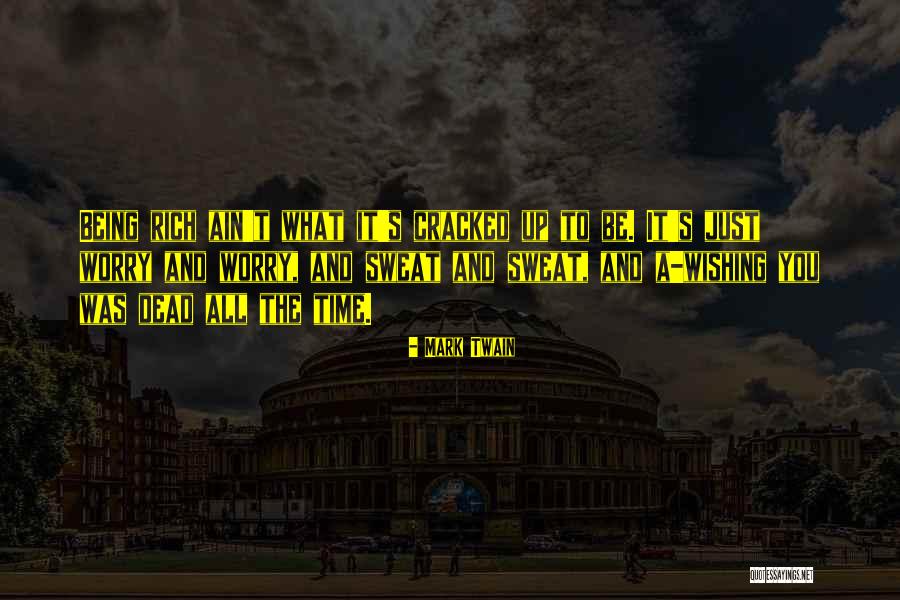 Being rich ain't what it's cracked up to be. It's just worry and worry, and sweat and sweat, and a-wishing you was dead all the time. — Mark Twain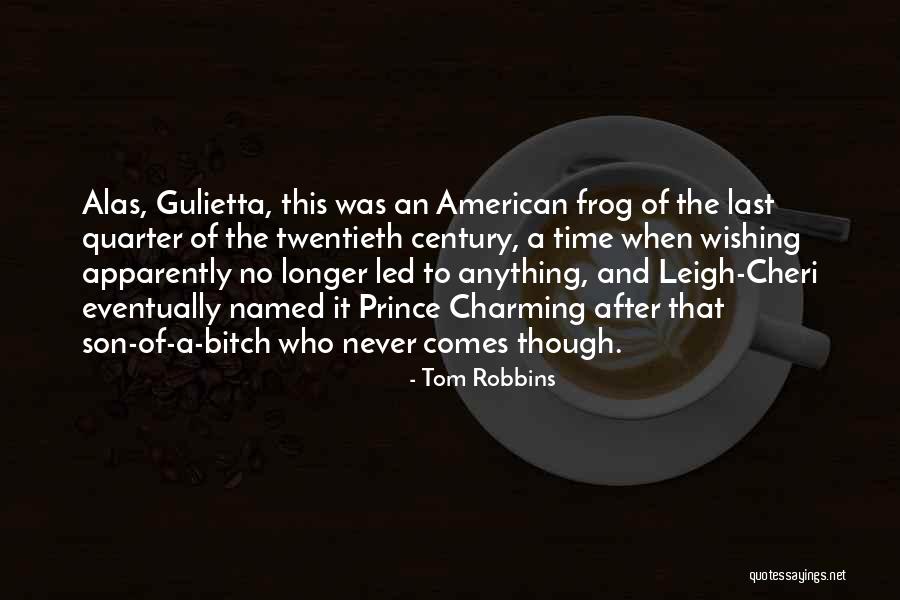 Alas, Gulietta, this was an American frog of the last quarter of the twentieth century, a time when wishing apparently no longer led to anything, and Leigh-Cheri eventually named it Prince Charming after that son-of-a-bitch who never comes though. — Tom Robbins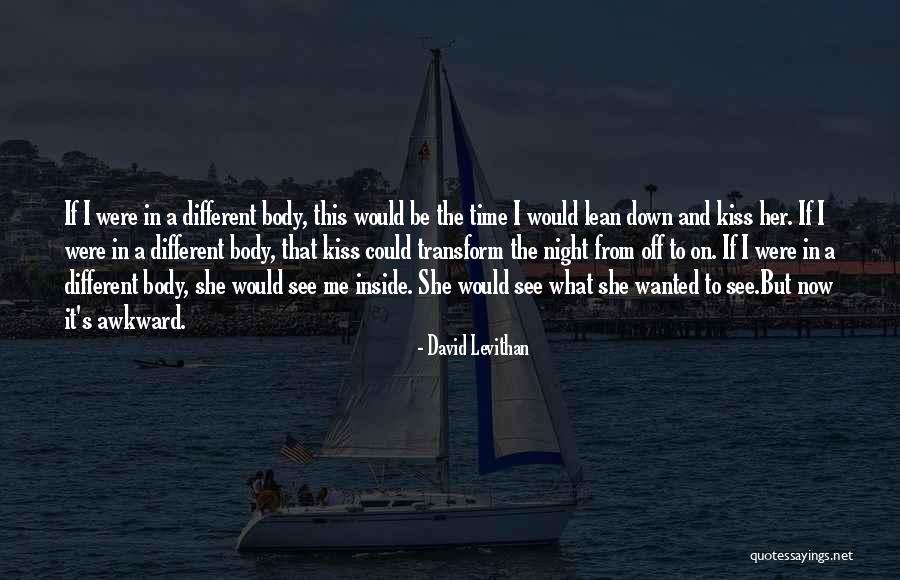 If I were in a different body, this would be the time I would lean down and kiss her. If I were in a different body, that kiss could transform the night from off to on. If I were in a different body, she would see me inside. She would see what she wanted to see.
But now it's awkward. — David Levithan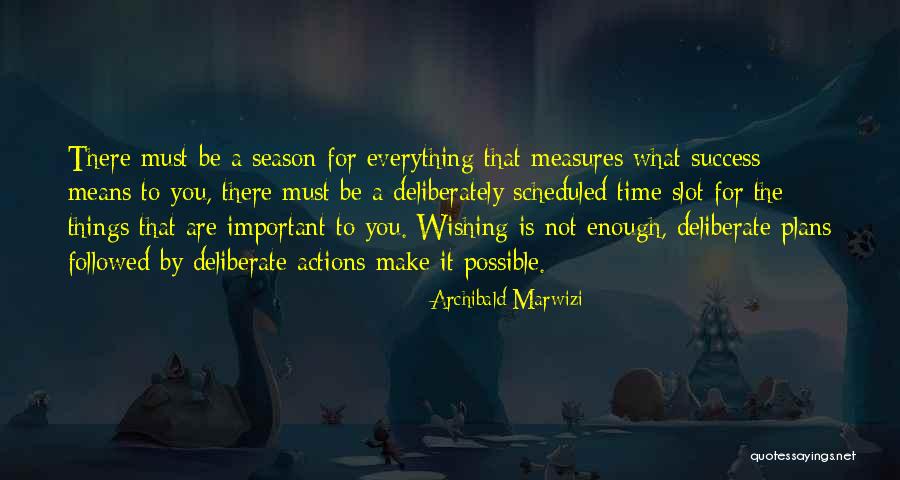 There must be a season for everything that measures what success means to you, there must be a deliberately scheduled time slot for the things that are important to you. Wishing is not enough, deliberate plans followed by deliberate actions make it possible. — Archibald Marwizi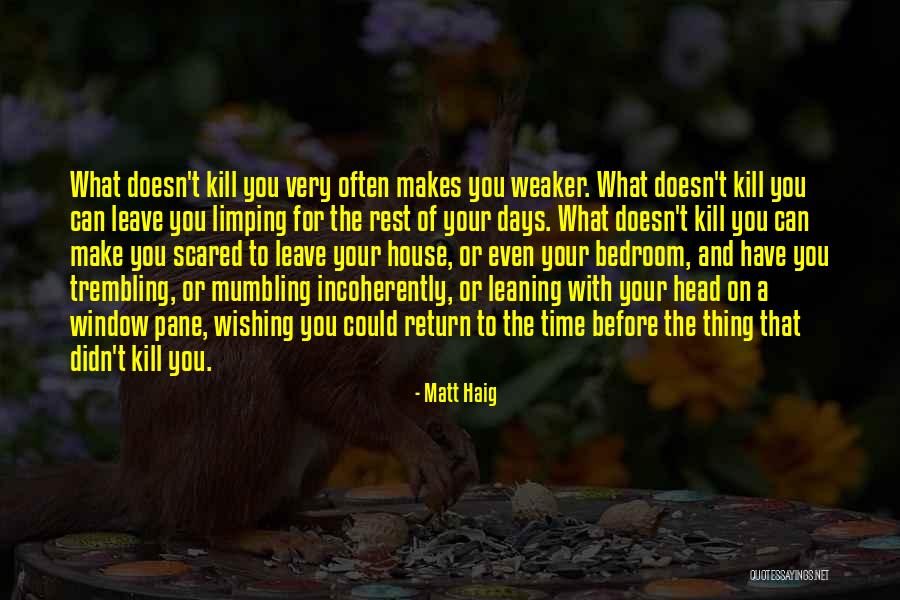 What doesn't kill you very often makes you weaker. What doesn't kill you can leave you limping for the rest of your days. What doesn't kill you can make you scared to leave your house, or even your bedroom, and have you trembling, or mumbling incoherently, or leaning with your head on a window pane, wishing you could return to the time before the thing that didn't kill you. — Matt Haig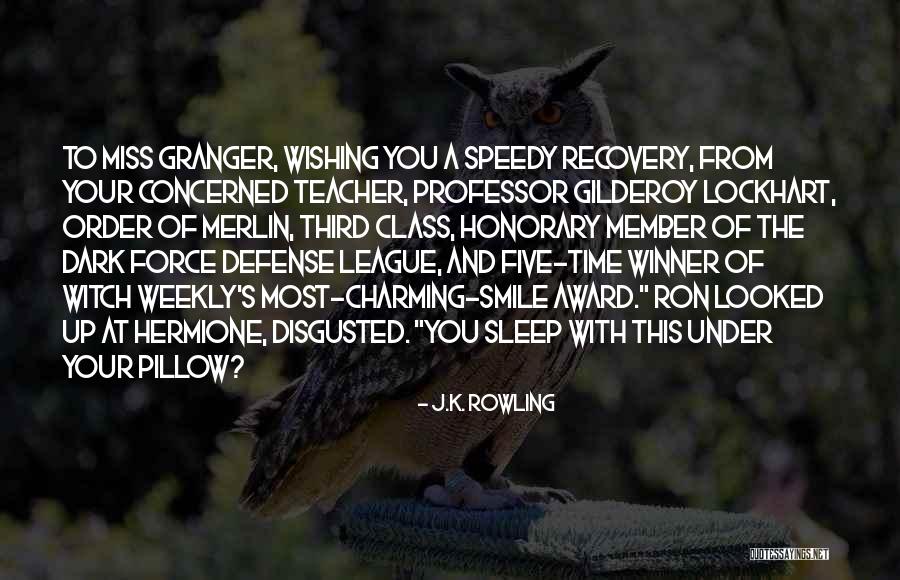 To Miss Granger, wishing you a speedy recovery, from your concerned teacher, Professor Gilderoy Lockhart, Order of Merlin, Third Class, Honorary Member of the Dark Force Defense League, and five-time winner of Witch Weekly's Most-Charming-Smile Award." Ron looked up at Hermione, disgusted. "You sleep with this under your pillow? — J.K. Rowling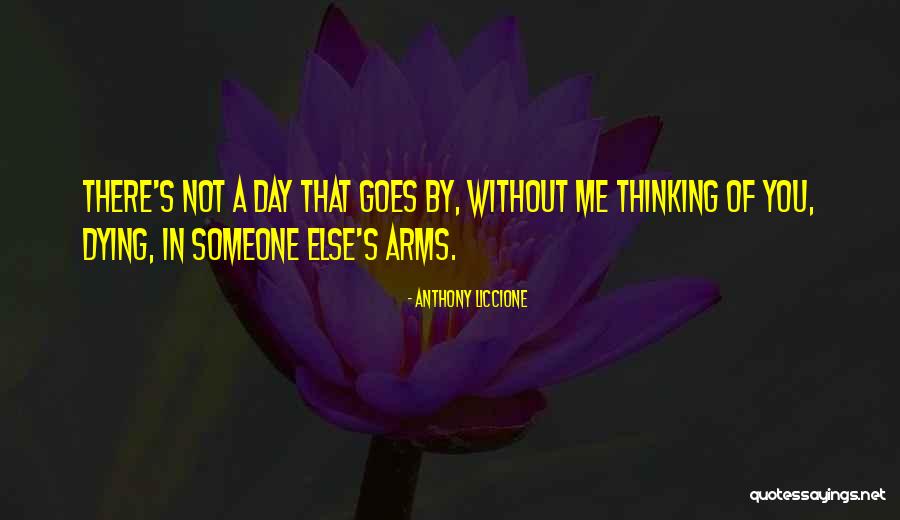 There's not a day that goes by, without me thinking of you, dying, in someone else's arms. — Anthony Liccione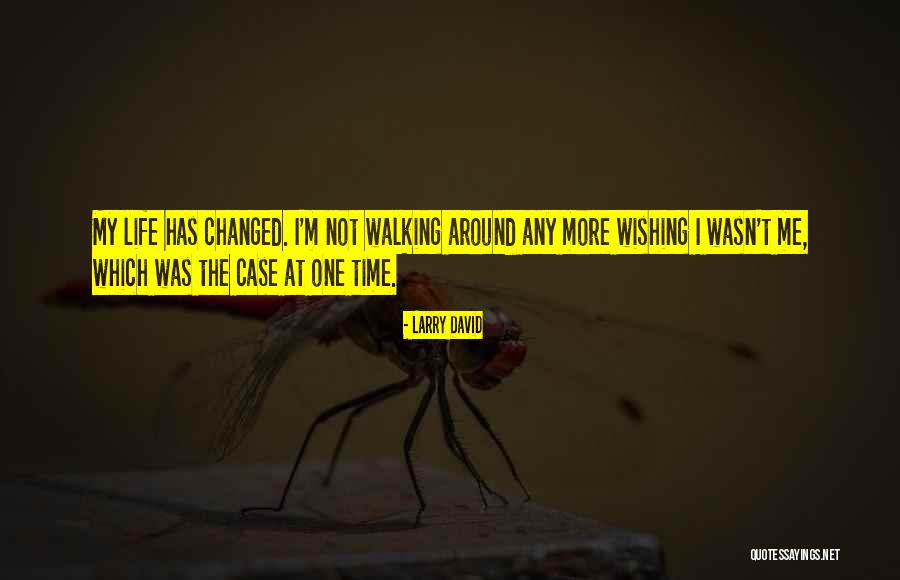 My life has changed. I'm not walking around any more wishing I wasn't me, which was the case at one time. — Larry David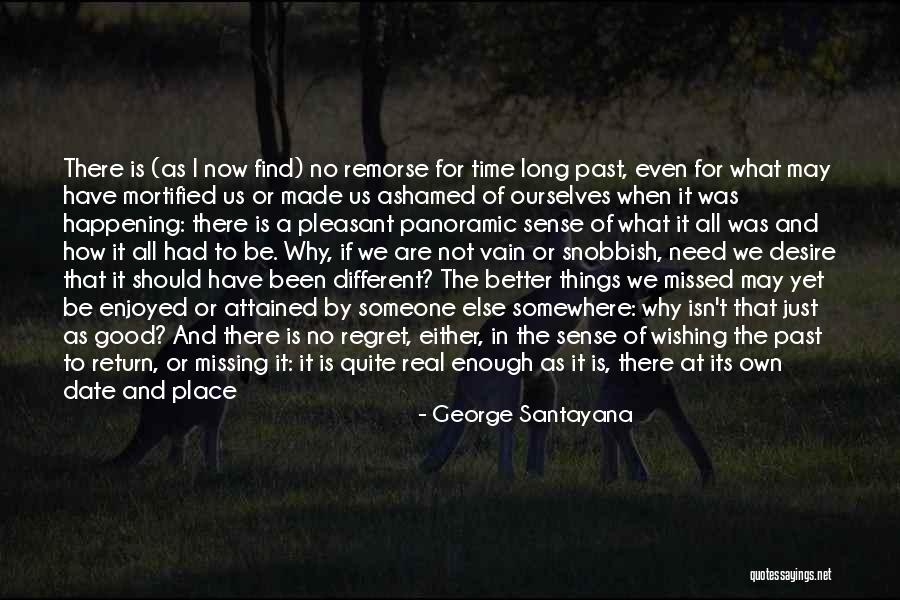 There is (as I now find) no remorse for time long past, even for what may have mortified us or made us ashamed of ourselves when it was happening: there is a pleasant panoramic sense of what it all was and how it all had to be. Why, if we are not vain or snobbish, need we desire that it should have been different? The better things we missed may yet be enjoyed or attained by someone else somewhere: why isn't that just as good? And there is no regret, either, in the sense of wishing the past to return, or missing it: it is quite real enough as it is, there at its own date and place — George Santayana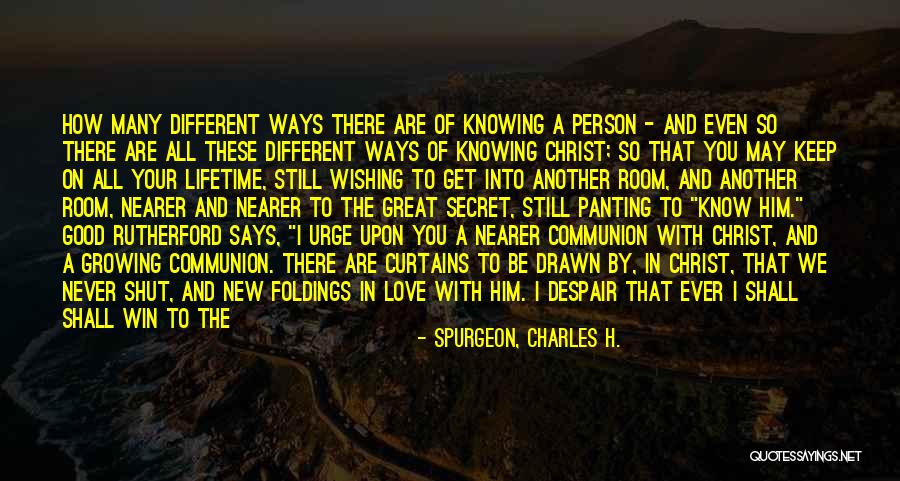 How many different ways there are of knowing a person - and even so there are all these different ways of knowing Christ; so that you may keep on all your lifetime, still wishing to get into another room, and another room, nearer and nearer to the great secret, still panting to "know him." Good Rutherford says, "I urge upon you a nearer communion with Christ, and a growing communion. There are curtains to be drawn by, in Christ, that we never shut, and new foldings in love with him. I despair that ever I shall shall win to the far end of that love; there are so many plies in it. Therefore, dig deep, and set by as much time in the day for him as you can, he will be won by labor. — Spurgeon, Charles H.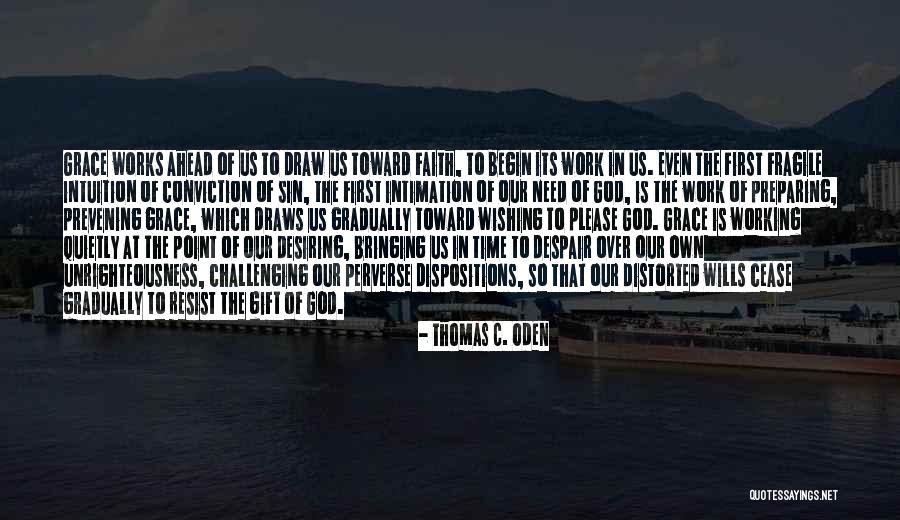 Grace works ahead of us to draw us toward faith, to begin its work in us. Even the first fragile intuition of conviction of sin, the first intimation of our need of God, is the work of preparing, prevening grace, which draws us gradually toward wishing to please God. Grace is working quietly at the point of our desiring, bringing us in time to despair over our own unrighteousness, challenging our perverse dispositions, so that our distorted wills cease gradually to resist the gift of God. — Thomas C. Oden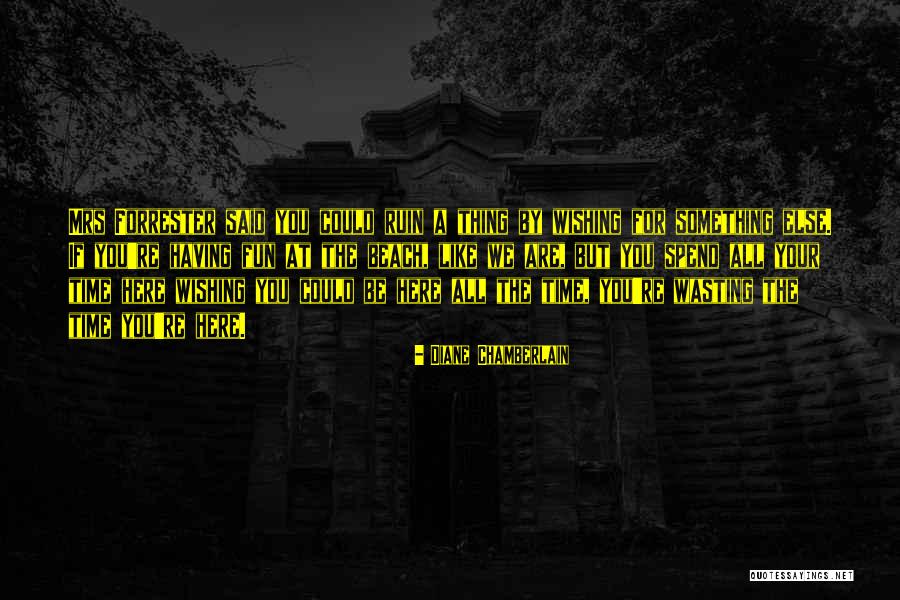 Mrs Forrester said you could ruin a thing by wishing for something else. If you're having fun at the beach, like we are, but you spend all your time here wishing you could be here all the time, you're wasting the time you're here. — Diane Chamberlain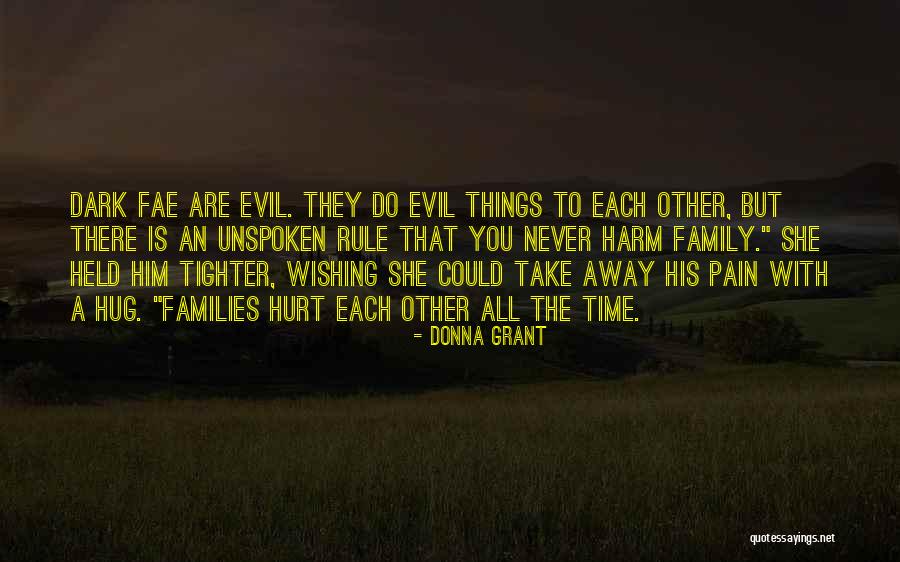 Dark Fae are evil. They do evil things to each other, but there is an unspoken rule that you never harm family."
She held him tighter, wishing she could take away his pain with a hug. "Families hurt each other all the time. — Donna Grant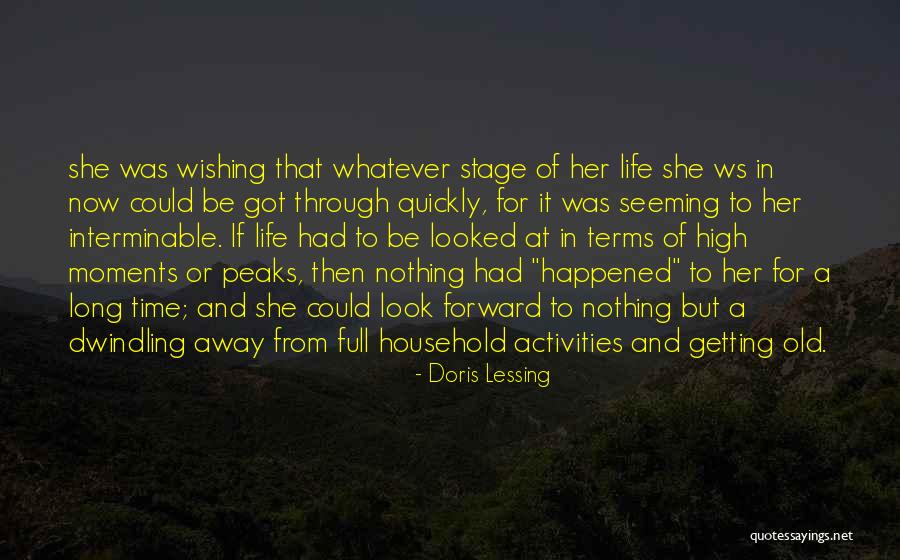 she was wishing that whatever stage of her life she ws in now could be got through quickly, for it was seeming to her interminable. If life had to be looked at in terms of high moments or peaks, then nothing had "happened" to her for a long time; and she could look forward to nothing but a dwindling away from full household activities and getting old. — Doris Lessing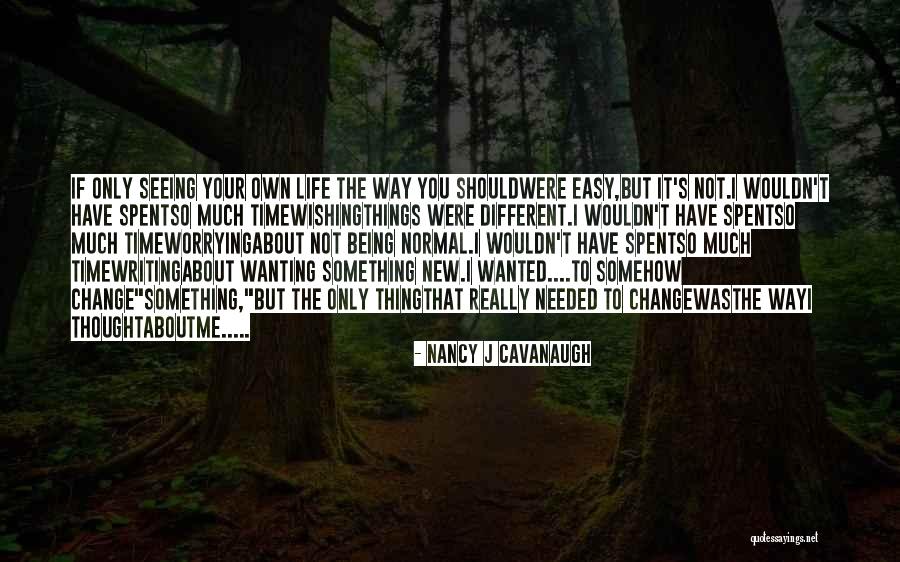 If only seeing your own life
The way you should
Were easy,
But it's not.
I wouldn't have spent
So much time
Wishing
Things were different.
I wouldn't have spent
So much time
Worrying
About not being normal.
I wouldn't have spent
So much time
Writing
About wanting something new.
I wanted....
To somehow change
"Something,"
But the only thing
That really needed to change
Was
The way
I thought
About
Me..... — Nancy J Cavanaugh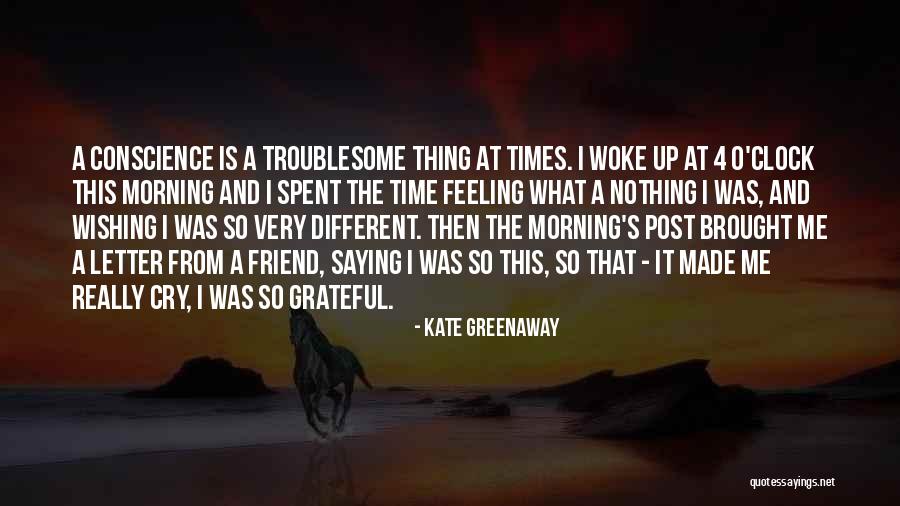 A conscience is a troublesome thing at times. I woke up at 4 o'clock this morning and I spent the time feeling what a nothing I was, and wishing I was so very different. Then the morning's post brought me a letter from a friend, saying I was so this, so that - it made me really cry, I was so grateful. — Kate Greenaway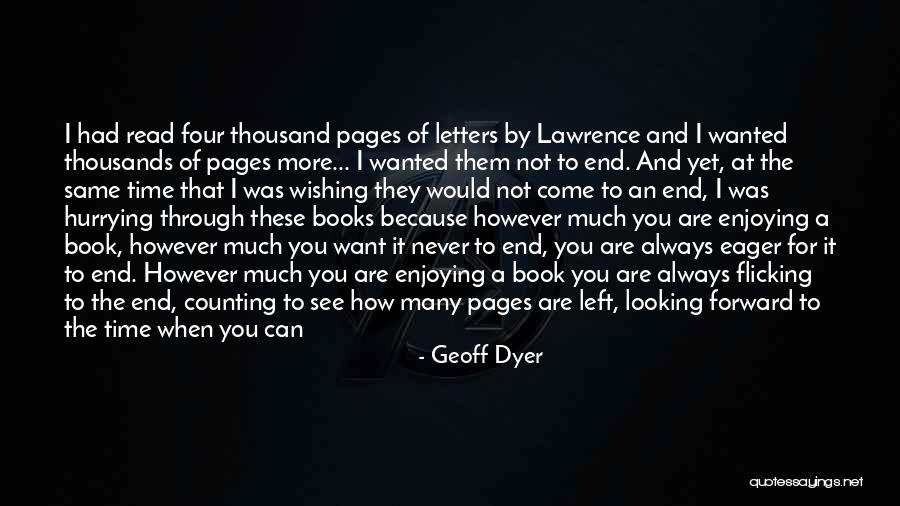 I had read four thousand pages of letters by Lawrence and I wanted thousands of pages more... I wanted them not to end. And yet, at the same time that I was wishing they would not come to an end, I was hurrying through these books because however much you are enjoying a book, however much you want it never to end, you are always eager for it to end. However much you are enjoying a book you are always flicking to the end, counting to see how many pages are left, looking forward to the time when you can put the book down and have done with it. At the back of our minds, however much we are enjoying a book, we come to the end of it and some little voice is always saying, "Thank Christ for that! — Geoff Dyer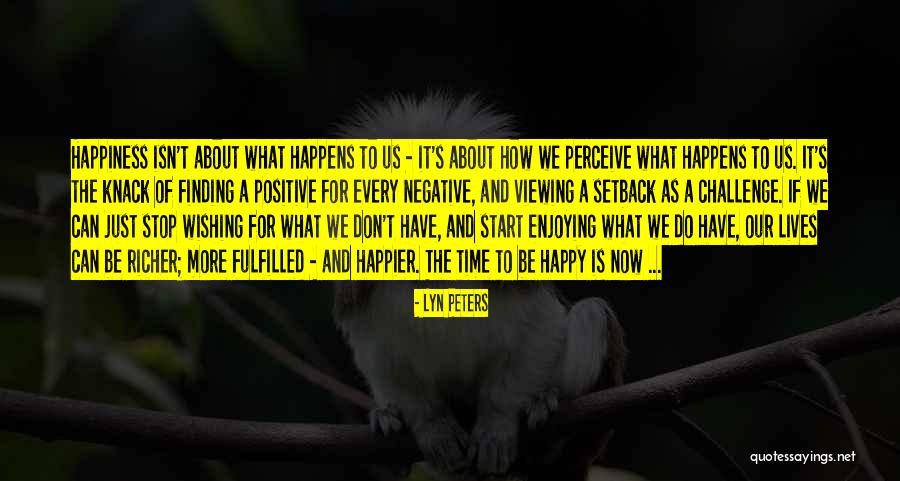 Happiness isn't about what happens to us - it's about how we perceive what happens to us. It's the knack of finding a positive for every negative, and viewing a setback as a challenge. If we can just stop wishing for what we don't have, and start enjoying what we do have, our lives can be richer; more fulfilled - and happier. The time to be happy is now ... — Lyn Peters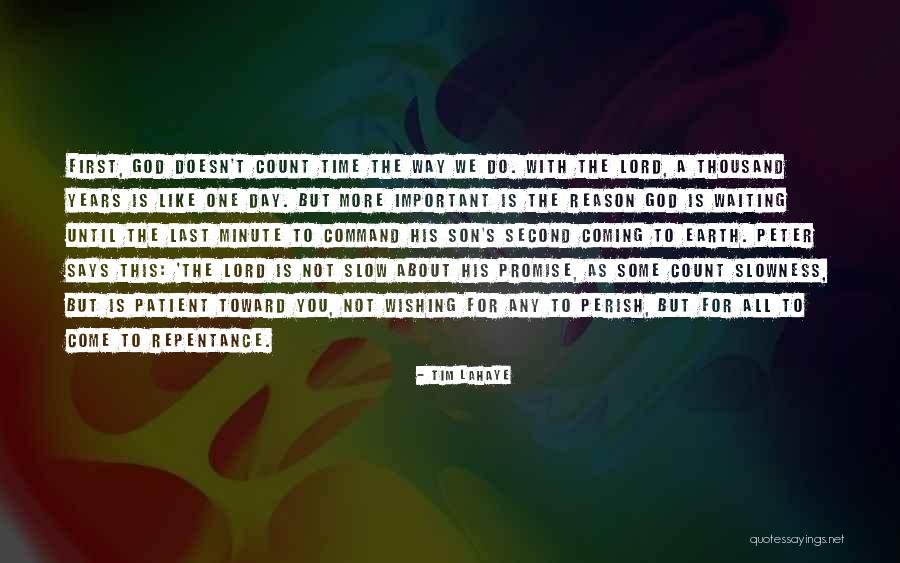 First, God doesn't count time the way we do. With the Lord, a thousand years is like one day. But more important is the reason God is waiting until the last minute to command His Son's second coming to earth. Peter says this: 'The Lord is not slow about His promise, as some count slowness, but is patient toward you, not wishing for any to perish, but for all to come to repentance. — Tim LaHaye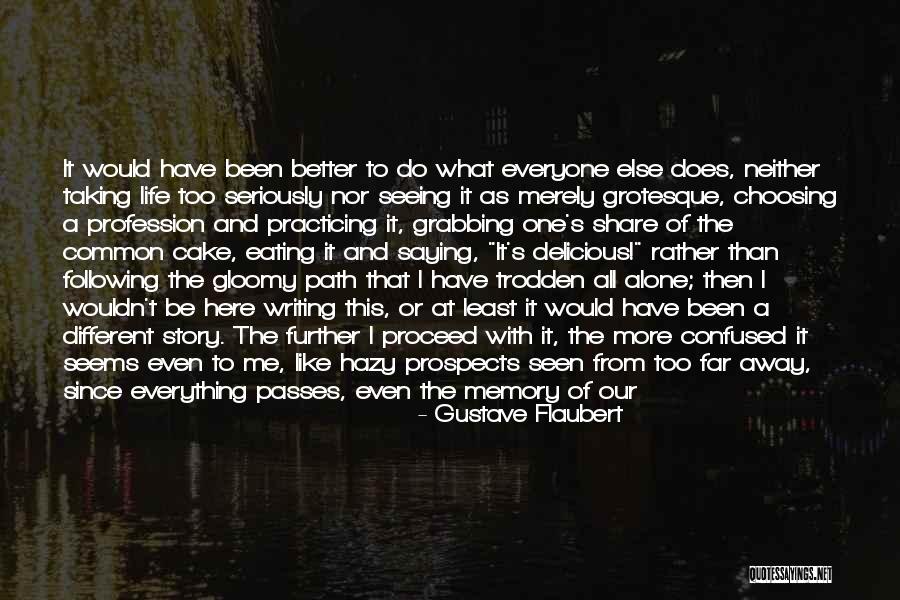 It would have been better to do what everyone else does, neither taking life too seriously nor seeing it as merely grotesque, choosing a profession and practicing it, grabbing one's share of the common cake, eating it and saying, "It's delicious!" rather than following the gloomy path that I have trodden all alone; then I wouldn't be here writing this, or at least it would have been a different story. The further I proceed with it, the more confused it seems even to me, like hazy prospects seen from too far away, since everything passes, even the memory of our most scalding tears and our heartiest laughter; our eyes soon dry, our mouths resume their habitual shape; the only memory that remains to me is that of a long tedious time that lasted for several winters, spent in yawning and wishing I were dead — Gustave Flaubert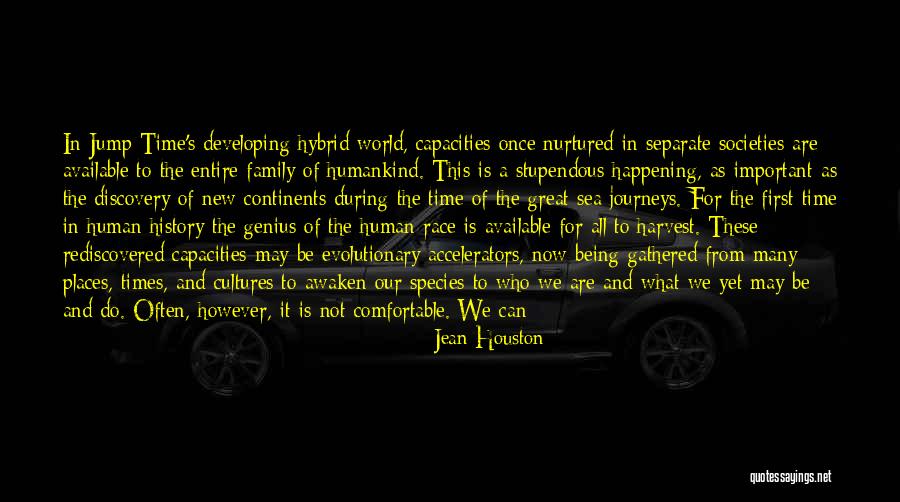 In Jump Time's developing hybrid world, capacities once nurtured in separate societies are available to the entire family of humankind. This is a stupendous happening, as important as the discovery of new continents during the time of the great sea journeys. For the first time in human history the genius of the human race is available for all to harvest. These rediscovered capacities may be evolutionary accelerators, now being gathered from many places, times, and cultures to awaken our species to who we are and what we yet may be and do. Often, however, it is not comfortable. We can for a time find ourselves strangers in a very strange land, wishing we could return to the comforts of a more insular and familiar worldview. Yet when we get beyond the shutterings of our local cultural trance, we gain the courage to nurture the emerging forms of the possible human and the possible society. — Jean Houston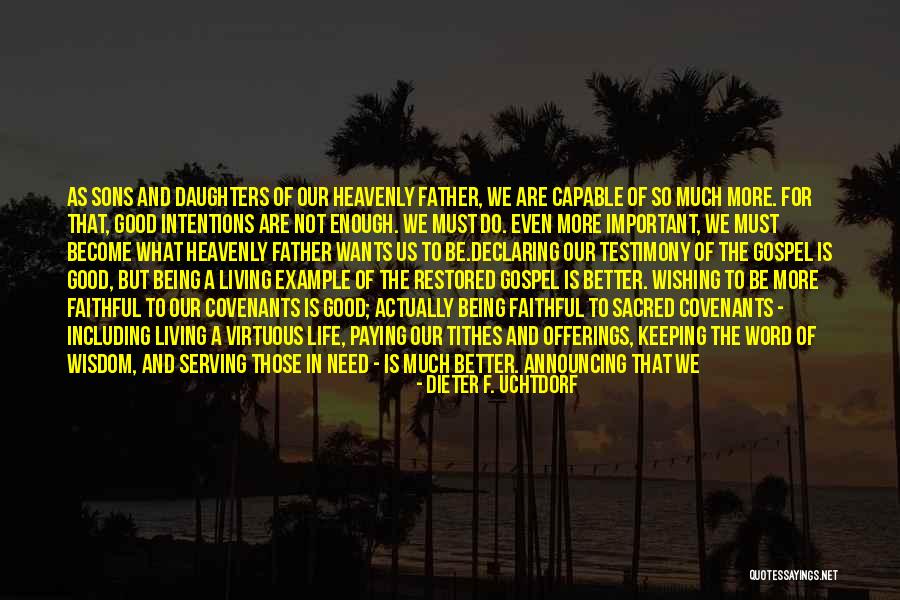 As sons and daughters of our Heavenly Father, we are capable of so much more. For that, good intentions are not enough. We must do. Even more important, we must become what Heavenly Father wants us to be.
Declaring our testimony of the gospel is good, but being a living example of the restored gospel is better. Wishing to be more faithful to our covenants is good; actually being faithful to sacred covenants - including living a virtuous life, paying our tithes and offerings, keeping the Word of Wisdom, and serving those in need - is much better. Announcing that we will dedicate more time for family prayer, scripture study, and wholesome family activities is good; but actually doing all these things steadily will bring heavenly blessings to our lives. — Dieter F. Uchtdorf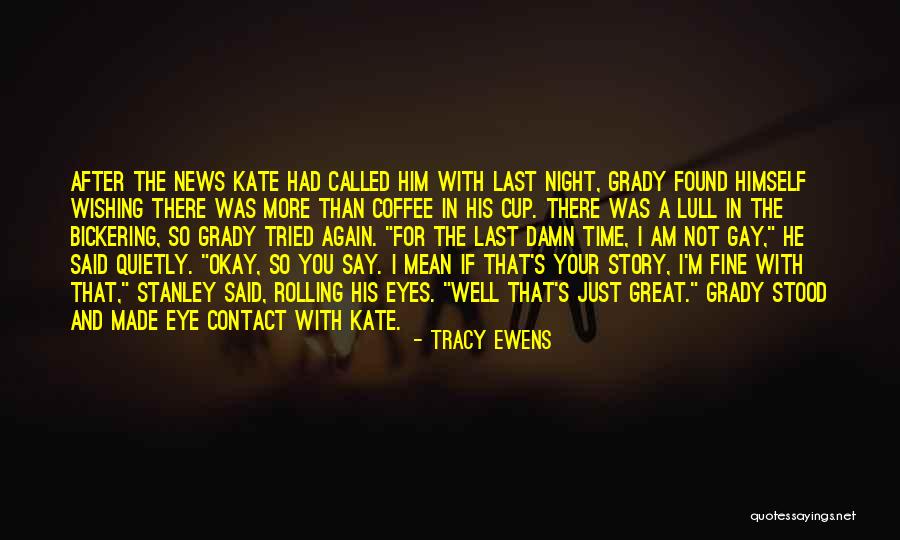 After the news Kate had called him with last night, Grady found himself wishing there was more than coffee in his cup. There was a lull in the bickering, so Grady tried again. "For the last damn time, I am not gay," he said quietly. "Okay, so you say. I mean if that's your story, I'm fine with that," Stanley said, rolling his eyes. "Well that's just great." Grady stood and made eye contact with Kate. — Tracy Ewens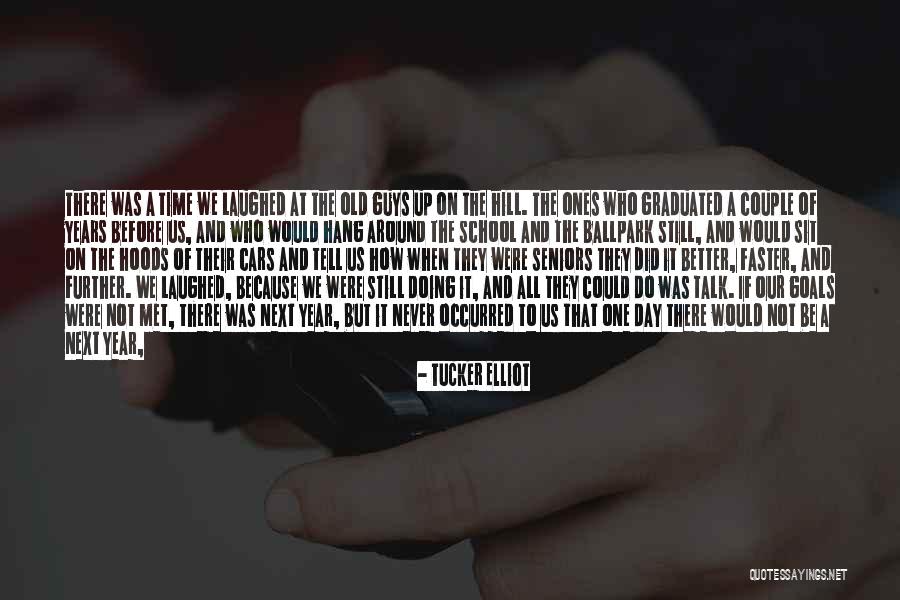 There was a time we laughed at the old guys up on the hill. The ones who graduated a couple of years before us, and who would hang around the school and the ballpark still, and would sit on the hoods of their cars and tell us how when they were seniors they did it better, faster, and further. We laughed, because we were still doing it, and all they could do was talk. If our goals were not met, there was next year, but it never occurred to us that one day there would not be a next year, and that the guys sitting on the hoods of their cars at the top of the hill, wishing they could have one more year, willing to settle for one last game, could one day be us. — Tucker Elliot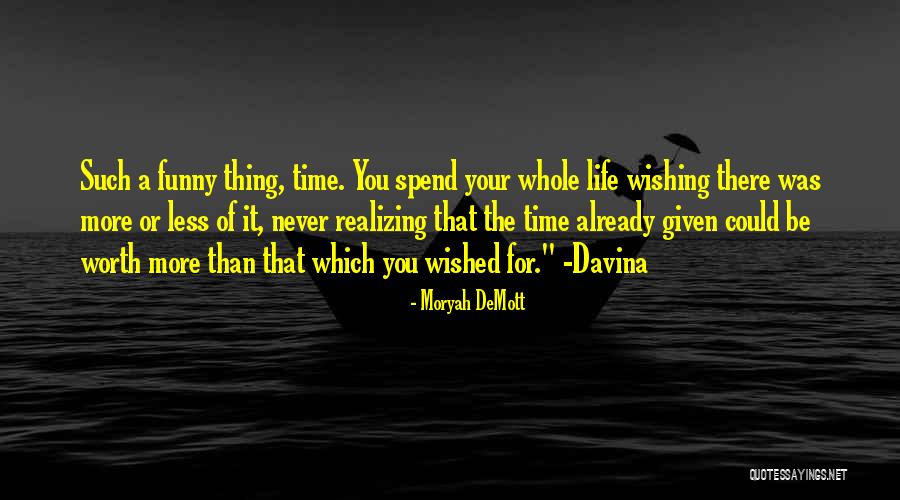 Such a funny thing, time. You spend your whole life wishing there was more or less of it, never realizing that the time already given could be worth more than that which you wished for." -Davina — Moryah DeMott