Quotes & Sayings About Wanting Things To Be Different
Enjoy reading and share 52 famous quotes about Wanting Things To Be Different with everyone.
Top Wanting Things To Be Different Quotes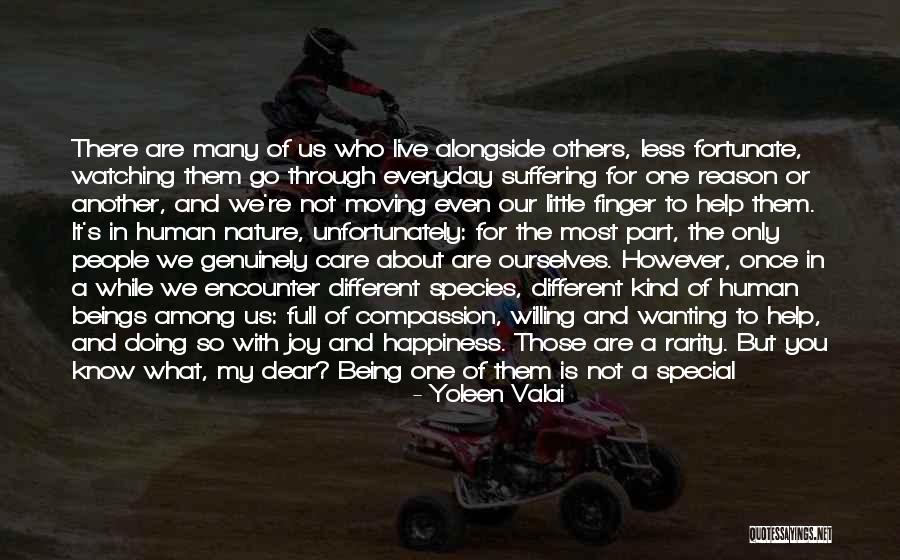 There are many of us who live alongside others, less fortunate, watching them go through everyday suffering for one reason or another, and we're not moving even our little finger to help them. It's in human nature, unfortunately: for the most part, the only people we genuinely care about are ourselves. However, once in a while we encounter different species, different kind of human beings among us: full of compassion, willing and wanting to help, and doing so with joy and happiness. Those are a rarity. But you know what, my dear? Being one of them is not a special calling- it's a choice. So what will you choose, huh? — Yoleen Valai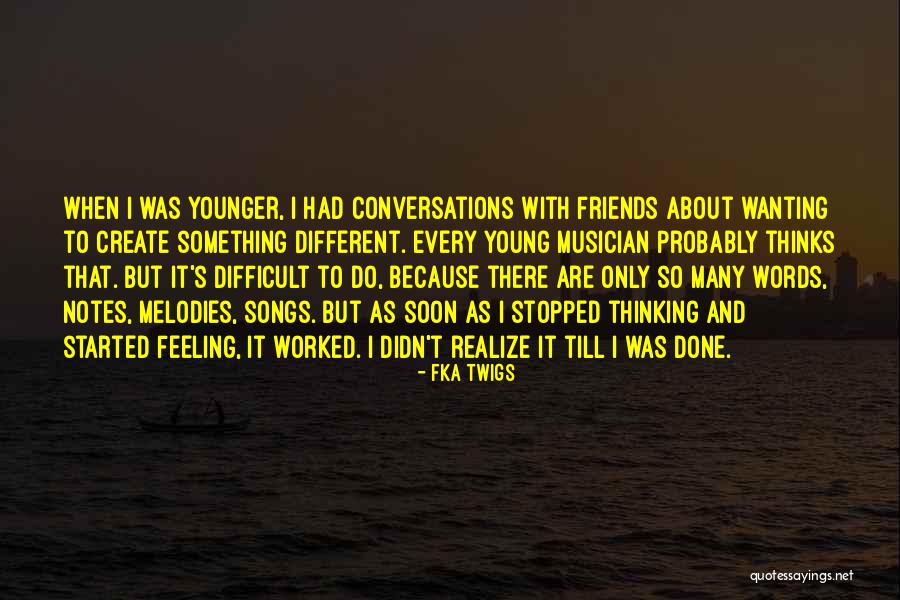 When I was younger, I had conversations with friends about wanting to create something different. Every young musician probably thinks that. But it's difficult to do, because there are only so many words, notes, melodies, songs. But as soon as I stopped thinking and started feeling, it worked. I didn't realize it till I was done. — FKA Twigs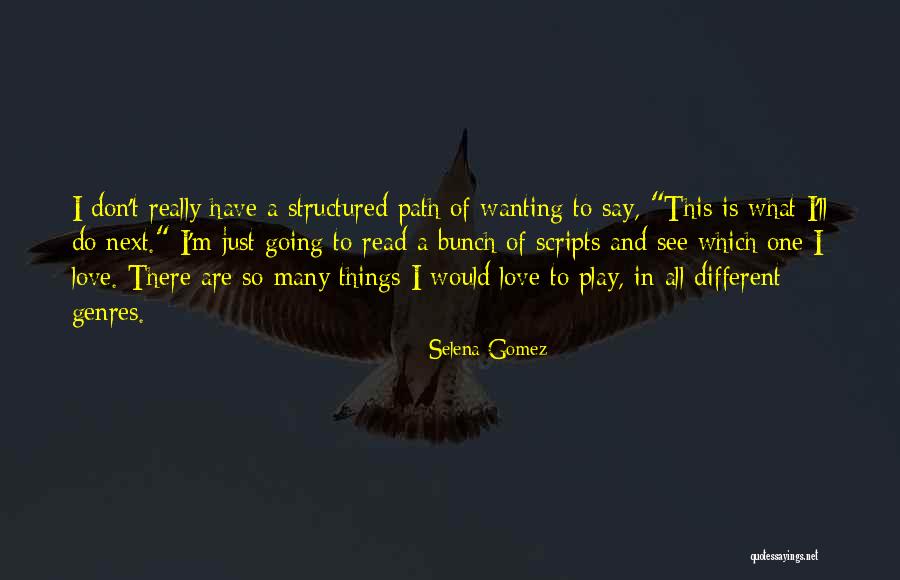 I don't really have a structured path of wanting to say, "This is what I'll do next." I'm just going to read a bunch of scripts and see which one I love. There are so many things I would love to play, in all different genres. — Selena Gomez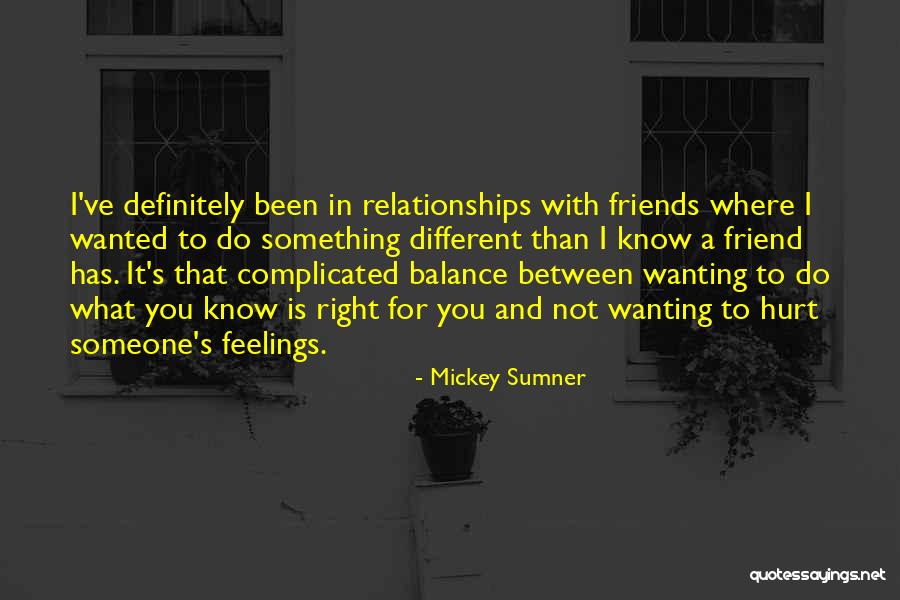 I've definitely been in relationships with friends where I wanted to do something different than I know a friend has. It's that complicated balance between wanting to do what you know is right for you and not wanting to hurt someone's feelings. — Mickey Sumner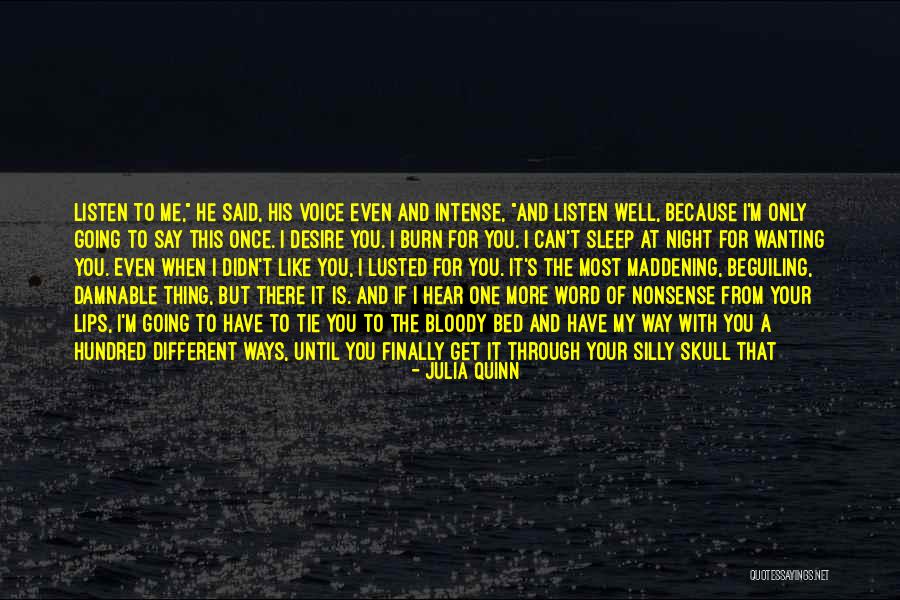 Listen to me," he said, his voice even and intense, "and listen well, because I'm only going to say this once. I desire you. I burn for you. I can't sleep at night for wanting you. Even when I didn't like you, I lusted for you. It's the most maddening, beguiling, damnable thing, but there it is. And if I hear one more word of nonsense from your lips, I'm going to have to tie you to the bloody bed and have my way with you a hundred different ways, until you finally get it through your silly skull that you are the most beautiful and desirable woman in England, and if everyone else doesn't see that, then they're all bloody fools. — Julia Quinn
It was weird to hear Grace this way. It was weird to be here, sitting in my car with her best friend when Grace was home, needing me for once. It was weird to want to tell her that we didn't need to go to the studio until things calmed down. But I couldn't tell her no. I physically couldn't say it to her. Hearing her like this ... she was a different thing than I'd ever seen her be, and I felt some dangerous and lovely future whispering secrets in my ear. I said, "I wish it were Sunday, too."
"I don't want to be alone tonight," Grace said.
Something in my heart twinged. I closed my eyes for a moment and opened them again. I thought about sneaking over myself; I thought about telling her to sneak out. I imagined lying in my bedroom beneath my paper cranes, with the warm shape of her tucked against me, not having to worry about hiding in the morning, just having her with me on our terms, and I ached and ached some more with the force of wanting it. I echoed, "I miss you, too. — Maggie Stiefvater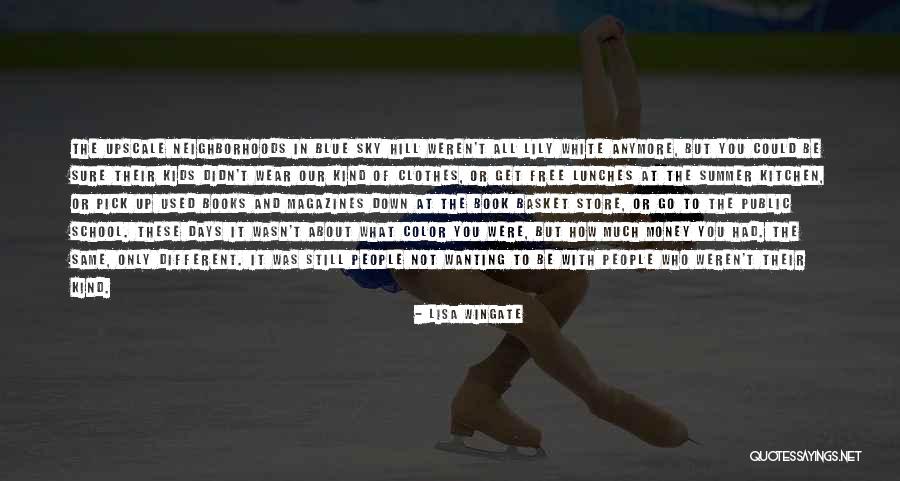 The upscale neighborhoods in Blue Sky Hill weren't all lily white anymore, but you could be sure their kids didn't wear our kind of clothes, or get free lunches at the Summer Kitchen, or pick up used books and magazines down at the Book Basket store, or go to the public school. These days it wasn't about what color you were, but how much money you had. The same, only different. It was still people not wanting to be with people who weren't their kind. — Lisa Wingate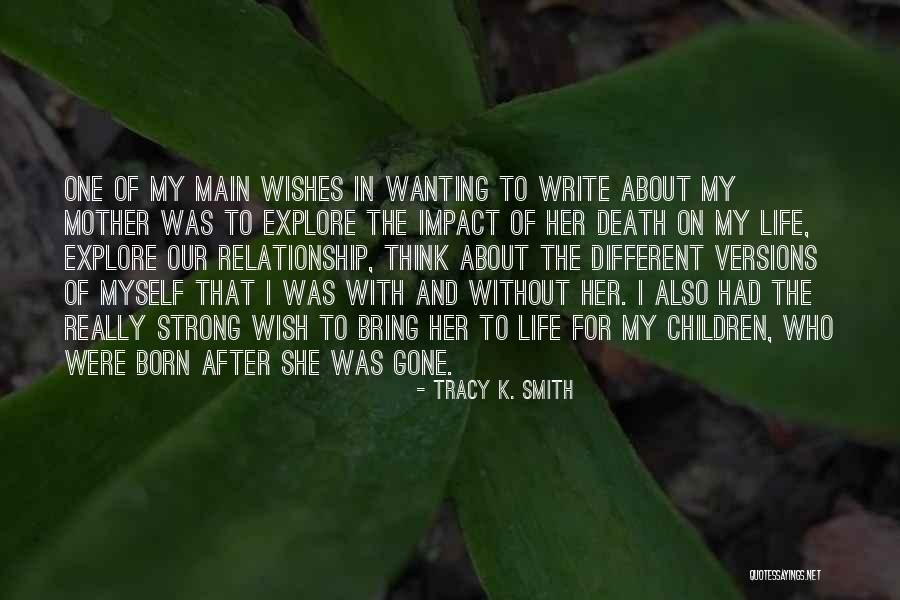 One of my main wishes in wanting to write about my mother was to explore the impact of her death on my life, explore our relationship, think about the different versions of myself that I was with and without her. I also had the really strong wish to bring her to life for my children, who were born after she was gone. — Tracy K. Smith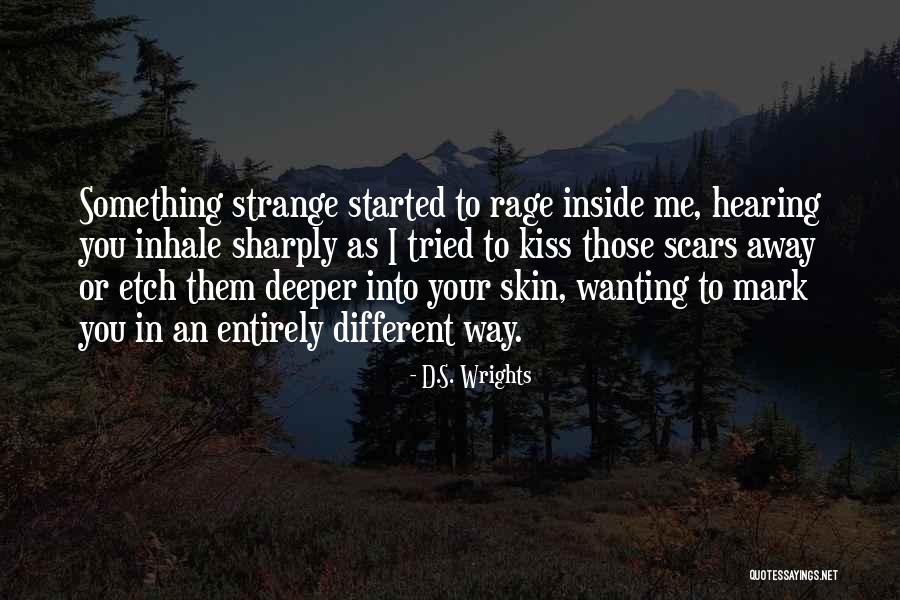 Something strange started to rage inside me, hearing you inhale sharply as I tried to kiss those scars away or etch them deeper into your skin, wanting to mark you in an entirely different way. — D.S. Wrights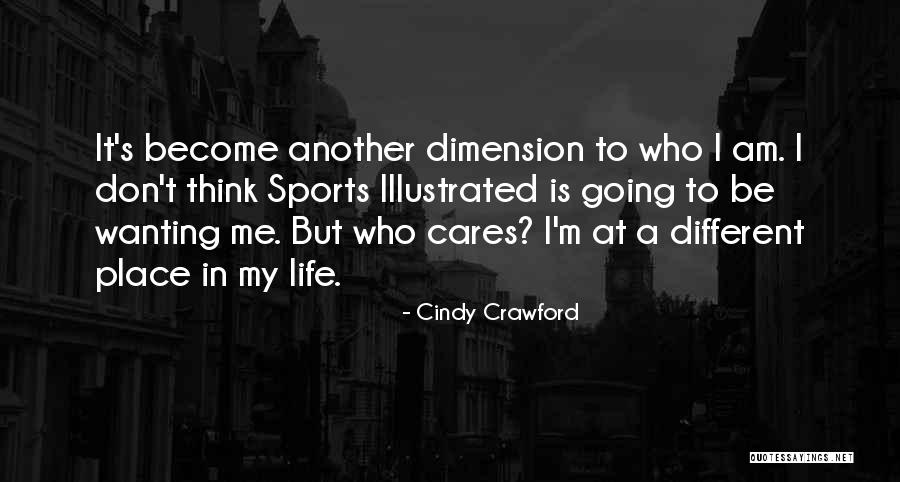 It's become another dimension to who I am. I don't think Sports Illustrated is going to be wanting me. But who cares? I'm at a different place in my life. — Cindy Crawford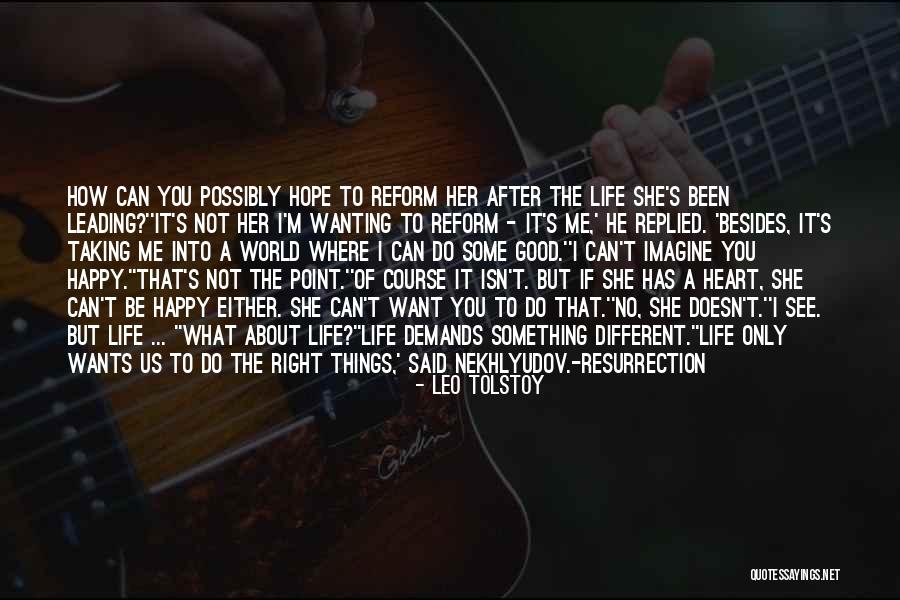 How can you possibly hope to reform her after the life she's been leading?'
'It's not her I'm wanting to reform - it's me,' he replied. 'Besides, it's taking me into a world where I can do some good.'
'I can't imagine you happy.'
'That's not the point.'
'Of course it isn't. But if she has a heart, she can't be happy either. She can't want you to do that.'
'No, she doesn't.'
'I see. But life ... '
'What about life?'
'Life demands something different.'
'Life only wants us to do the right things,' said Nekhlyudov.
-Resurrection — Leo Tolstoy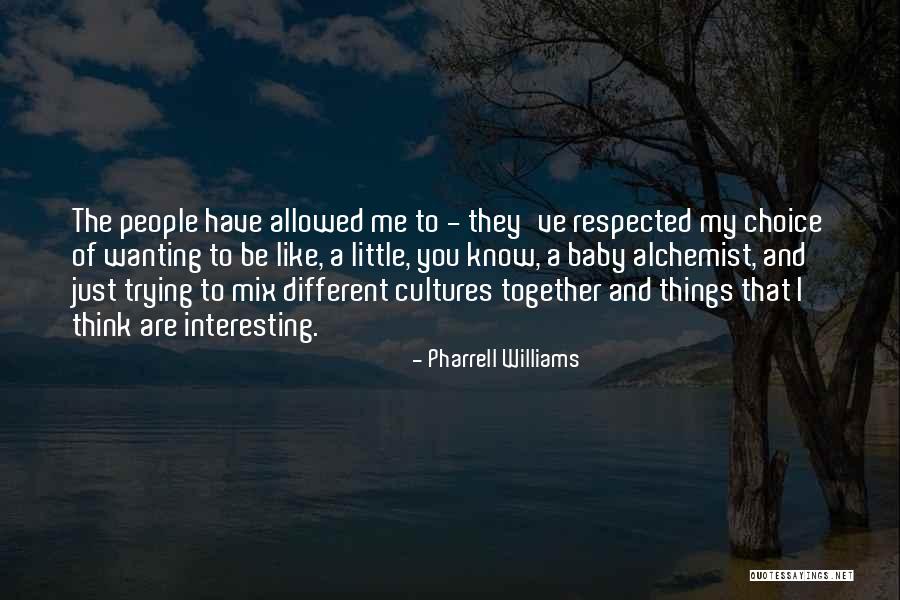 The people have allowed me to - they've respected my choice of wanting to be like, a little, you know, a baby alchemist, and just trying to mix different cultures together and things that I think are interesting. — Pharrell Williams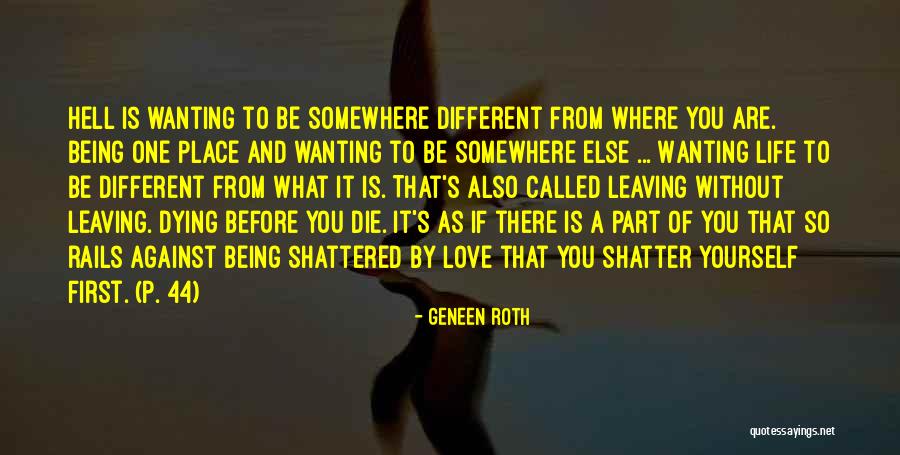 Hell is wanting to be somewhere different from where you are. Being one place and wanting to be somewhere else ... Wanting life to be different from what it is. That's also called leaving without leaving. Dying before you die. It's as if there is a part of you that so rails against being shattered by love that you shatter yourself first. (p. 44) — Geneen Roth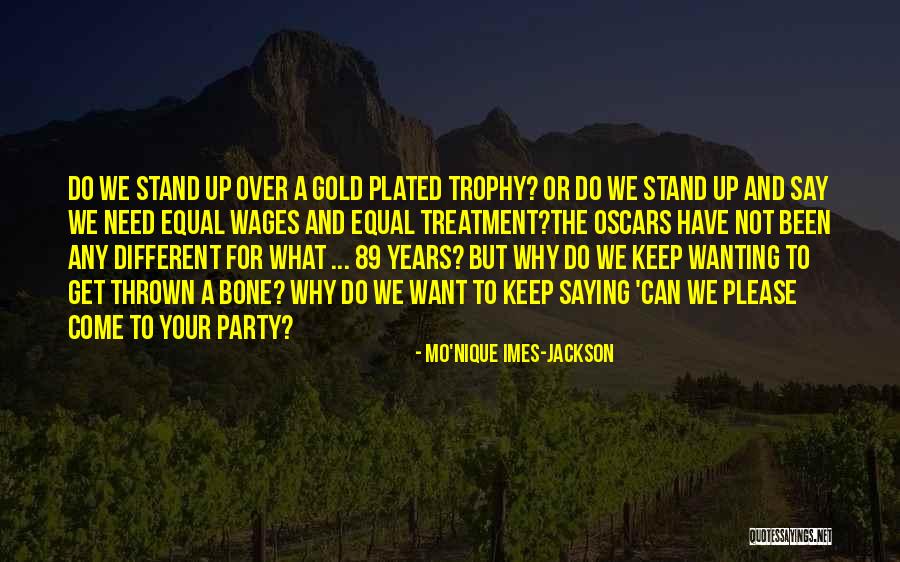 Do we stand up over a gold plated trophy? Or do we stand up and say we need equal wages and equal treatment?The Oscars have not been any different for what ... 89 years? But why do we keep wanting to get thrown a bone? Why do we want to keep saying 'Can we please come to your party? — Mo'Nique Imes-Jackson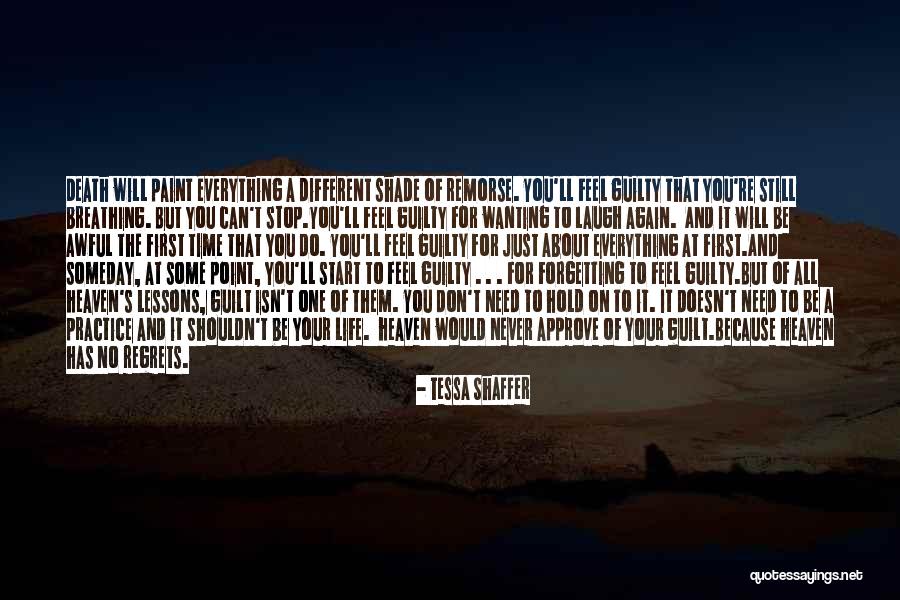 Death will paint everything a different shade of remorse.

You'll feel guilty that you're still breathing.
But you can't stop.
You'll feel guilty for wanting to laugh again.
And it will be awful the first time that you do.
You'll feel guilty for just about everything at first.
And someday, at some point, you'll start to feel guilty . . .
for forgetting to feel guilty.

But of all Heaven's lessons, guilt isn't one of them. You don't need to hold on to it. It doesn't need to be a practice and it shouldn't be your life.

Heaven would never approve of your guilt.
Because Heaven has no regrets. — Tessa Shaffer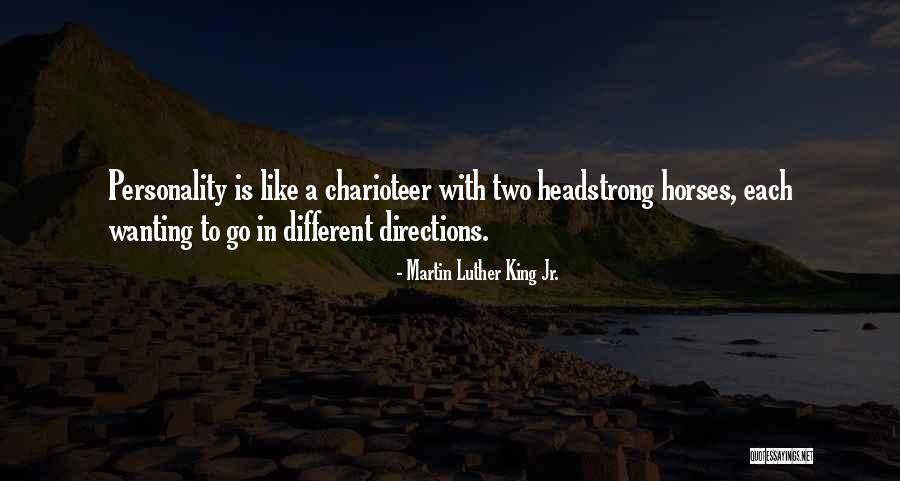 Personality is like a charioteer with two headstrong horses, each wanting to go in different directions. — Martin Luther King Jr.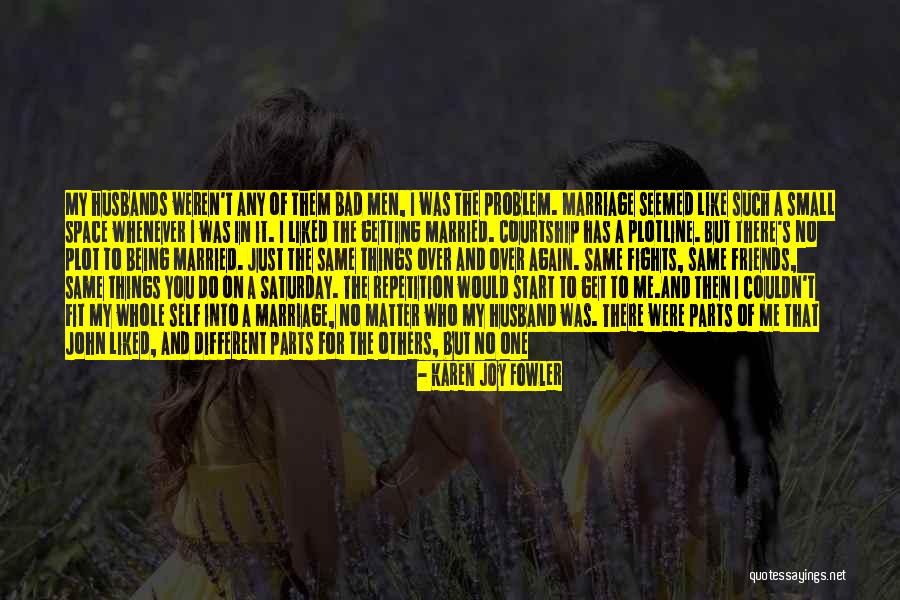 My husbands weren't any of them bad men, I was the problem. Marriage seemed like such a small space whenever I was in it. I liked the getting married. Courtship has a plotline. But there's no plot to being married. Just the same things over and over again. Same fights, same friends, same things you do on a Saturday. The repetition would start to get to me.

And then I couldn't fit my whole self into a marriage, no matter who my husband was. There were parts of me that John liked, and different parts for the others, but no one could deal with all of me, So I'd lop some part off, but then I'd start missing it, wanting it back. I didn't really fall in love until I had that first child. — Karen Joy Fowler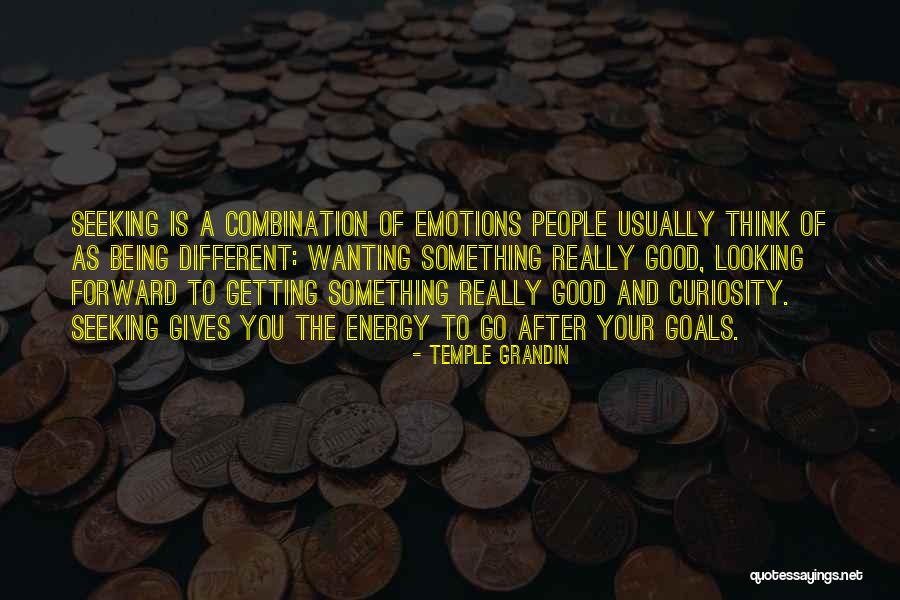 Seeking is a combination of emotions people usually think of as being different: wanting something really good, looking forward to getting something really good and curiosity. Seeking gives you the energy to go after your goals. — Temple Grandin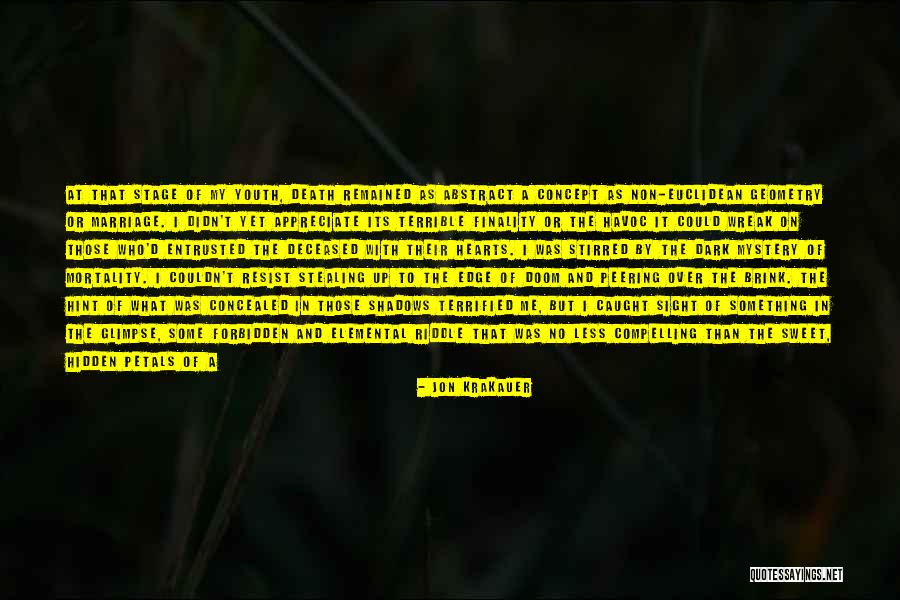 At that stage of my youth, death remained as abstract a concept as non-Euclidean geometry or marriage. I didn't yet appreciate its terrible finality or the havoc it could wreak on those who'd entrusted the deceased with their hearts. I was stirred by the dark mystery of mortality. I couldn't resist stealing up to the edge of doom and peering over the brink. The hint of what was concealed in those shadows terrified me, but I caught sight of something in the glimpse, some forbidden and elemental riddle that was no less compelling than the sweet, hidden petals of a woman's sex.
In my case - and, I believe, in the case of Chris McCandless - that was a very different thing from wanting to die. — Jon Krakauer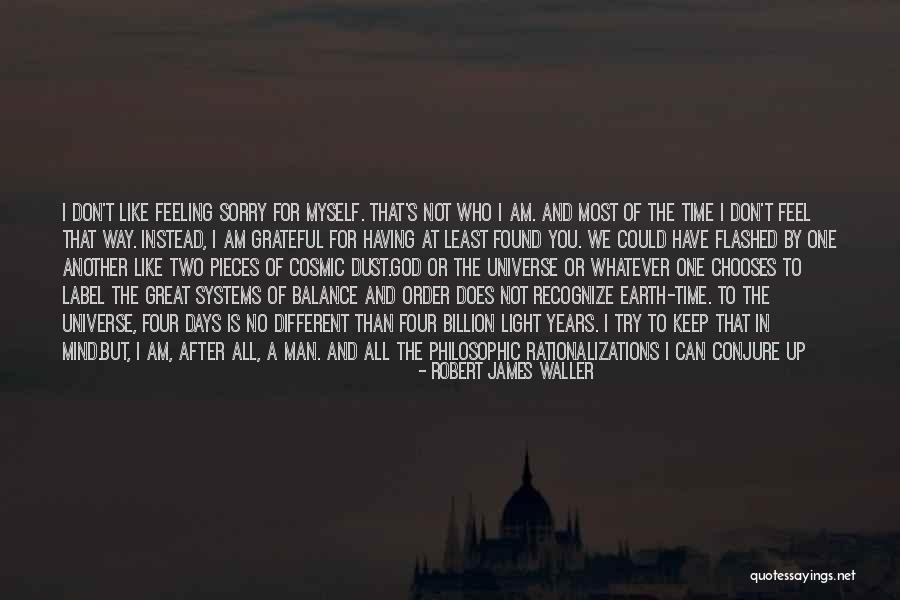 I don't like feeling sorry for myself. That's not who I am. And most of the time I don't feel that way. Instead, I am grateful for having at least found you. We could have flashed by one another like two pieces of cosmic dust.
God or the universe or whatever one chooses to label the great systems of balance and order does not recognize Earth-time. To the universe, four days is no different than four billion light years. I try to keep that in mind.
But, I am, after all, a man. And all the philosophic rationalizations I can conjure up do not keep me from wanting you, every day, every moment, the merciless wail of time, of time I can never spend with you, deep within my head.
I love you, profoundly and completely. And I always will.
The last cowboy,
Robert — Robert James Waller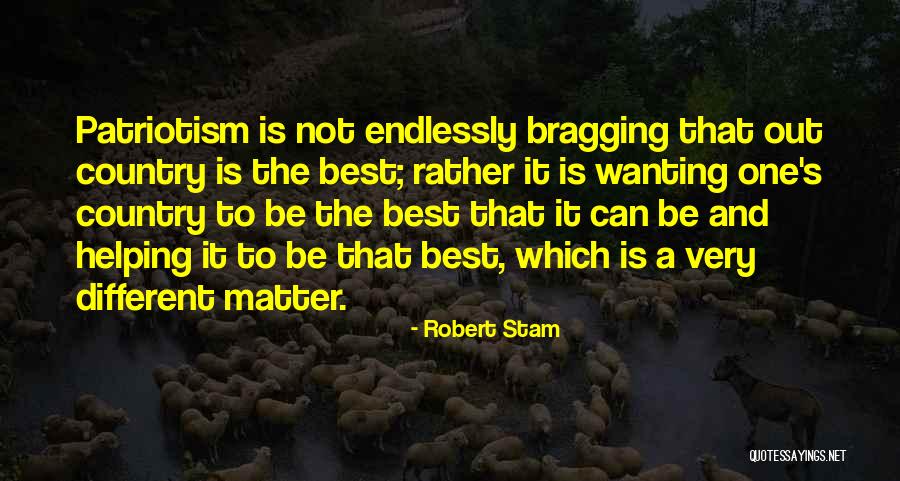 Patriotism is not endlessly bragging that out country is the best; rather it is wanting one's country to be the best that it can be and helping it to be that best, which is a very different matter. — Robert Stam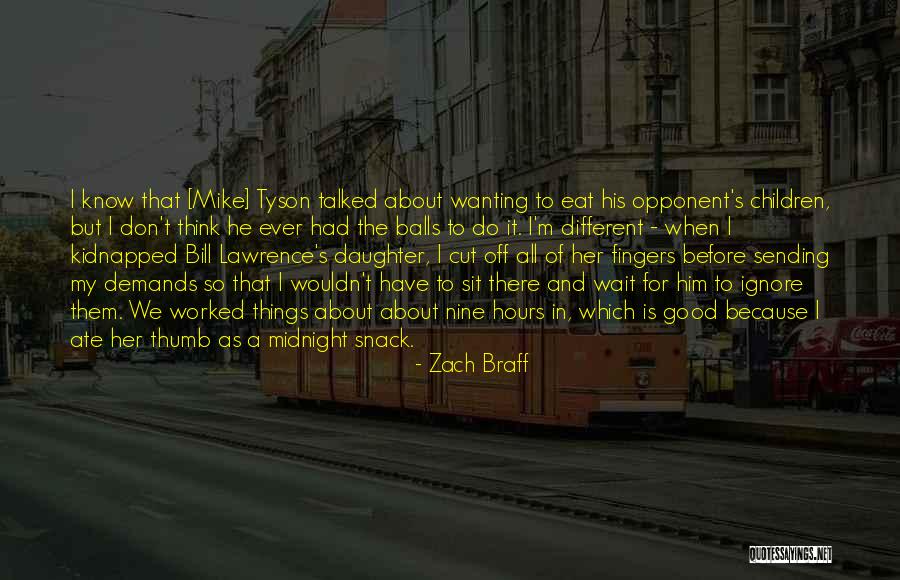 I know that [Mike] Tyson talked about wanting to eat his opponent's children, but I don't think he ever had the balls to do it. I'm different - when I kidnapped Bill Lawrence's daughter, I cut off all of her fingers before sending my demands so that I wouldn't have to sit there and wait for him to ignore them. We worked things about about nine hours in, which is good because I ate her thumb as a midnight snack. — Zach Braff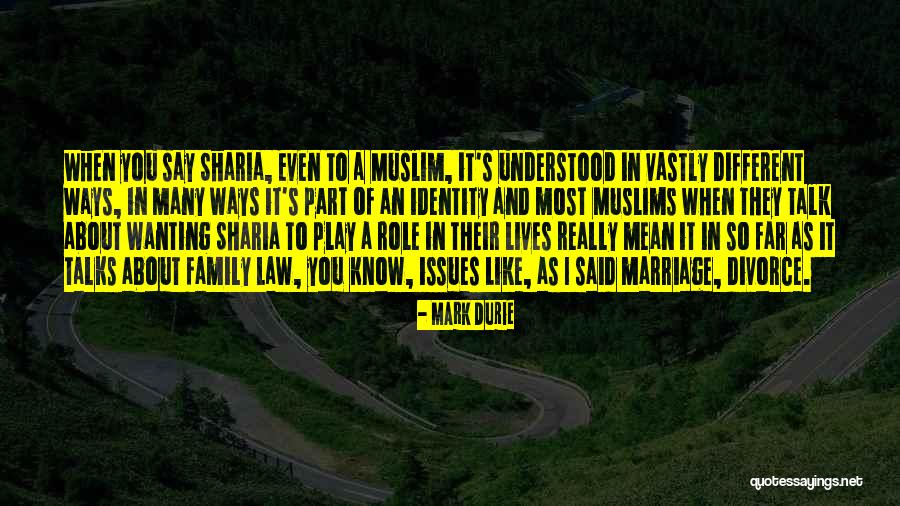 When you say Sharia, even to a Muslim, it's understood in vastly different ways, in many ways it's part of an identity and most Muslims when they talk about wanting Sharia to play a role in their lives really mean it in so far as it talks about family law, you know, issues like, as I said marriage, divorce. — Mark Durie
If only seeing your own life
The way you should
Were easy,
But it's not.
I wouldn't have spent
So much time
Wishing
Things were different.
I wouldn't have spent
So much time
Worrying
About not being normal.
I wouldn't have spent
So much time
Writing
About wanting something new.
I wanted....
To somehow change
"Something,"
But the only thing
That really needed to change
Was
The way
I thought
About
Me..... — Nancy J Cavanaugh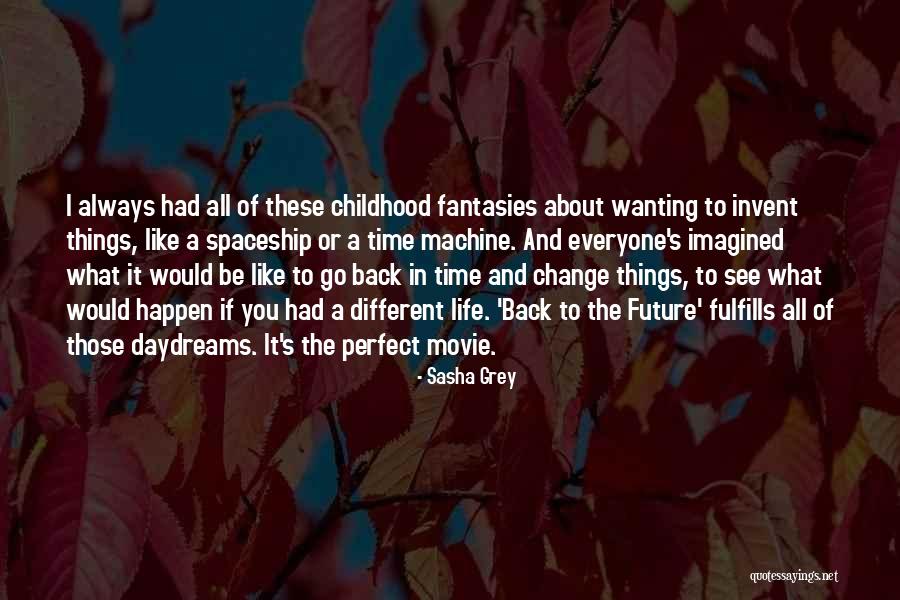 I always had all of these childhood fantasies about wanting to invent things, like a spaceship or a time machine. And everyone's imagined what it would be like to go back in time and change things, to see what would happen if you had a different life. 'Back to the Future' fulfills all of those daydreams. It's the perfect movie. — Sasha Grey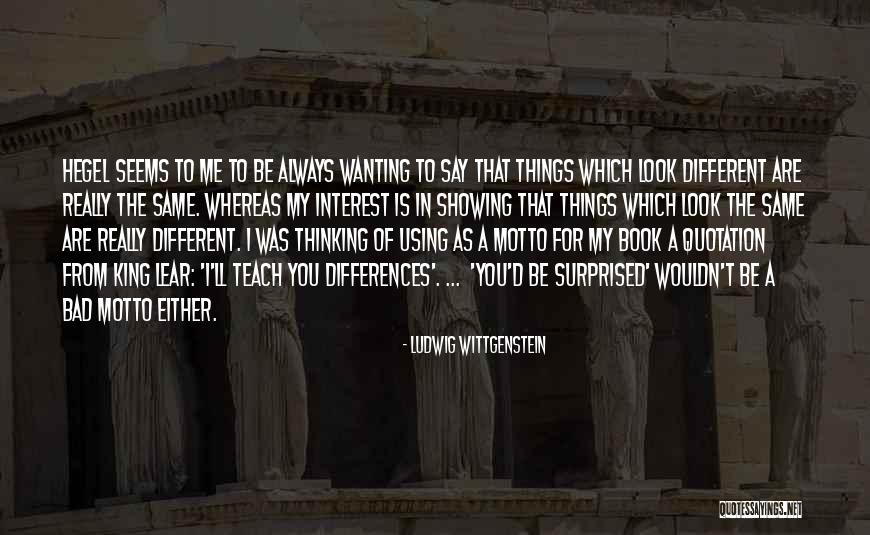 Hegel seems to me to be always wanting to say that things which look different are really the same. Whereas my interest is in showing that things which look the same are really different. I was thinking of using as a motto for my book a quotation from King Lear: 'I'll teach you differences'.
...
'You'd be surprised' wouldn't be a bad motto either. — Ludwig Wittgenstein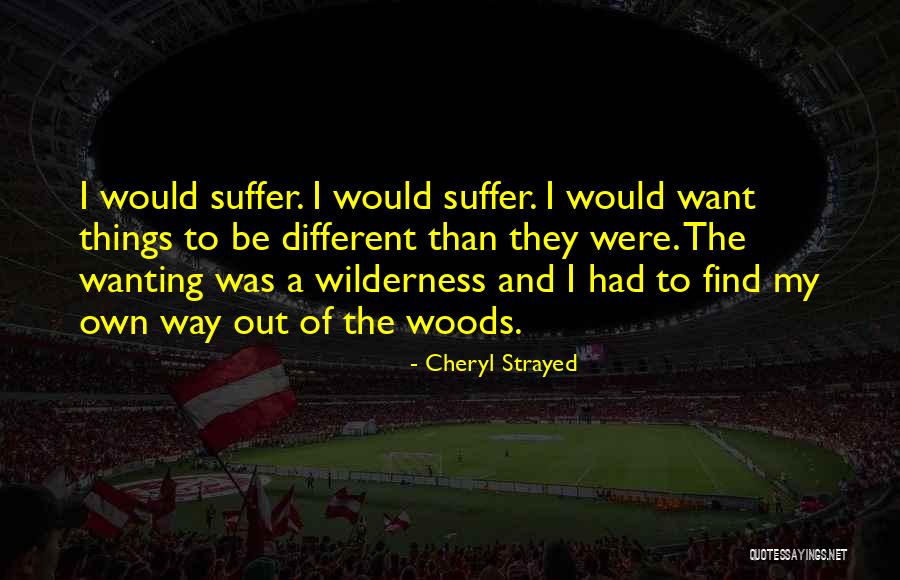 I would suffer. I would suffer. I would want things to be different than they were. The wanting was a wilderness and I had to find my own way out of the woods. — Cheryl Strayed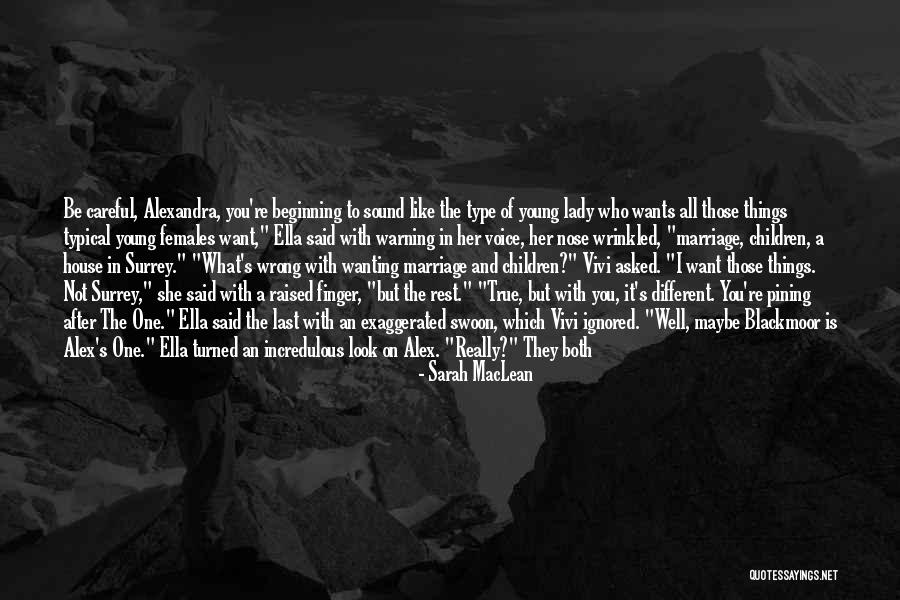 Be careful, Alexandra, you're beginning to sound like the type of young lady who wants all those things typical young females want," Ella said with warning in her voice, her nose wrinkled, "marriage, children, a house in Surrey." "What's wrong with wanting marriage and children?" Vivi asked. "I want those things. Not Surrey," she said with a raised finger, "but the rest." "True, but with you, it's different. You're pining after The One." Ella said the last with an exaggerated swoon, which Vivi ignored. "Well, maybe Blackmoor is Alex's One." Ella turned an incredulous look on Alex. "Really?" They both turned questioning looks on Alex, who thought for a moment before speaking. Was Gavin The One? Could she imagine spending the rest of her life with him? Certainly, his mere presence set her heart racing. When he flashed one of his private, conspiratorial grins, she wanted to stop whatever she was doing and just bask in the glow of his attention. — Sarah MacLean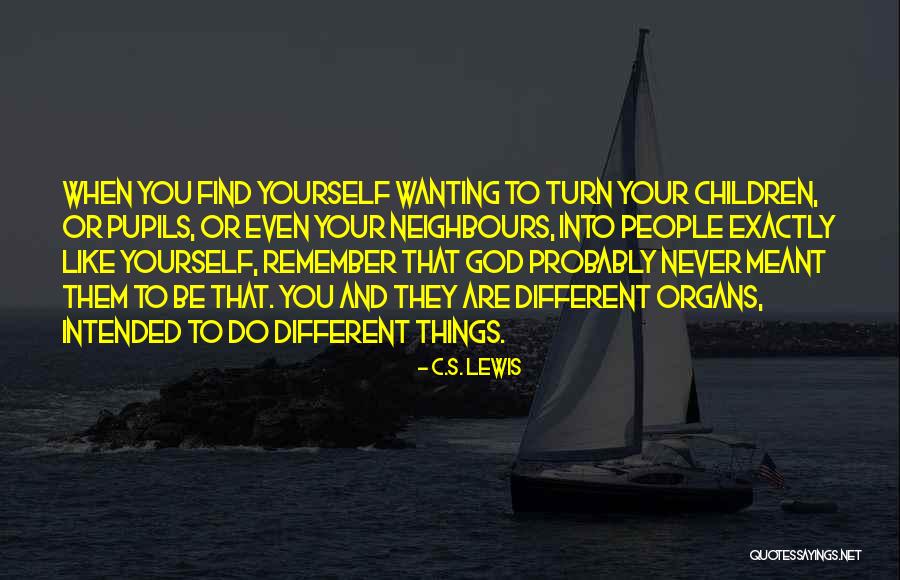 When you find yourself wanting to turn your children, or pupils, or even your neighbours, into people exactly like yourself, remember that God probably never meant them to be that. You and they are different organs, intended to do different things. — C.S. Lewis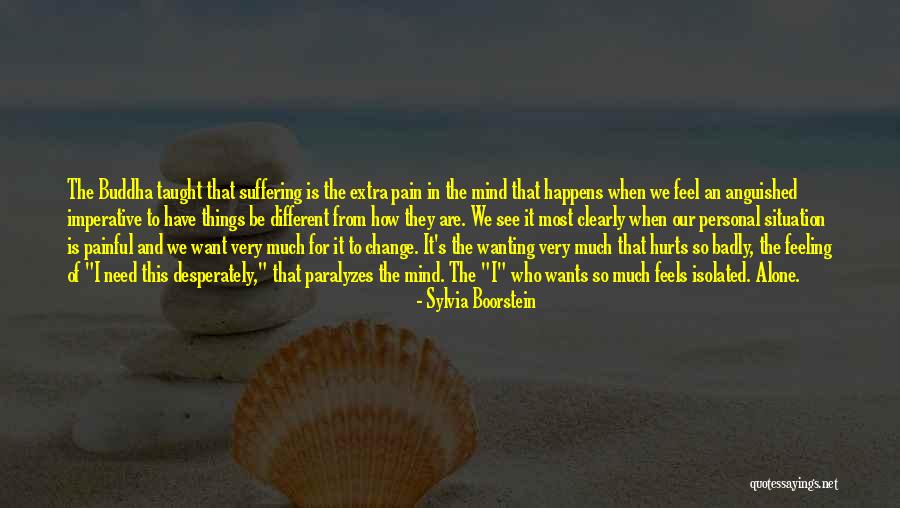 The Buddha taught that suffering is the extra pain in the mind that happens when we feel an anguished imperative to have things be different from how they are. We see it most clearly when our personal situation is painful and we want very much for it to change. It's the wanting very much that hurts so badly, the feeling of "I need this desperately," that paralyzes the mind. The "I" who wants so much feels isolated. Alone. — Sylvia Boorstein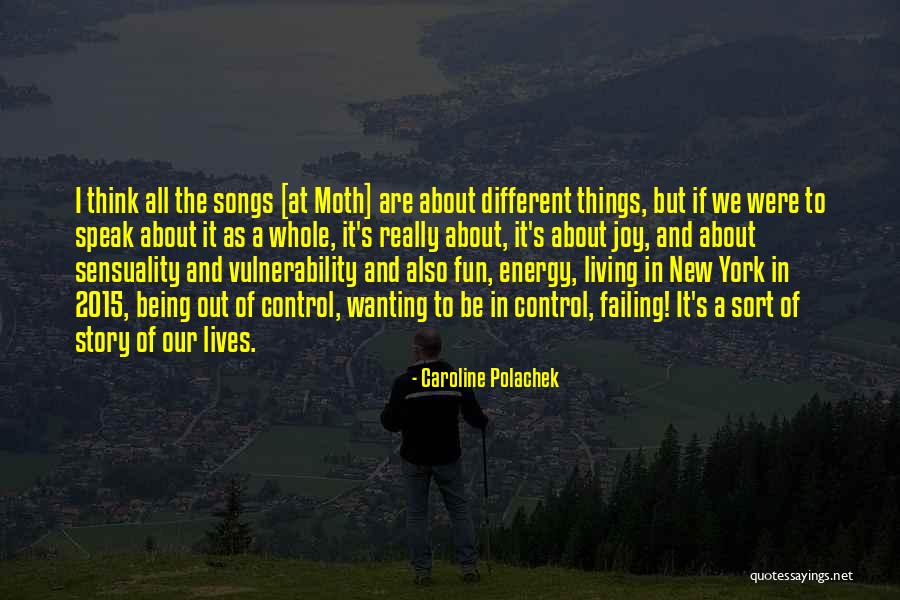 I think all the songs [at Moth] are about different things, but if we were to speak about it as a whole, it's really about, it's about joy, and about sensuality and vulnerability and also fun, energy, living in New York in 2015, being out of control, wanting to be in control, failing! It's a sort of story of our lives. — Caroline Polachek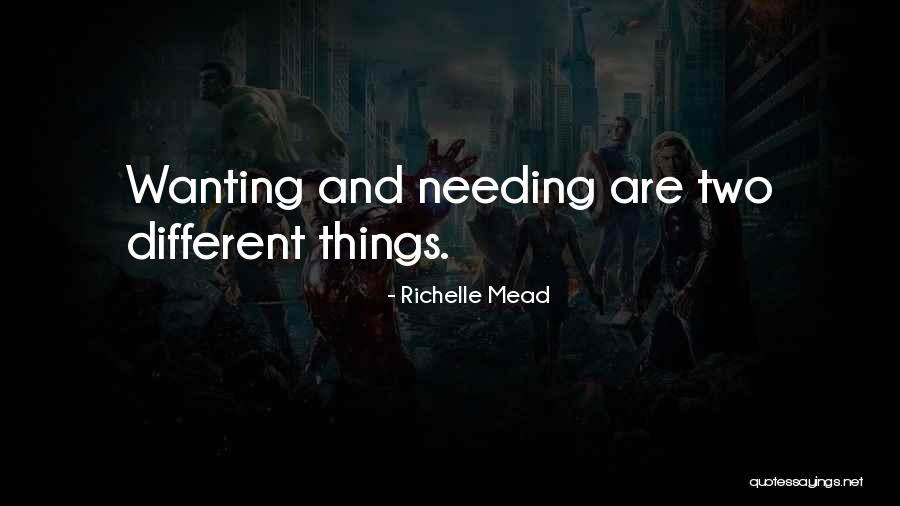 Wanting and needing are two different things. — Richelle Mead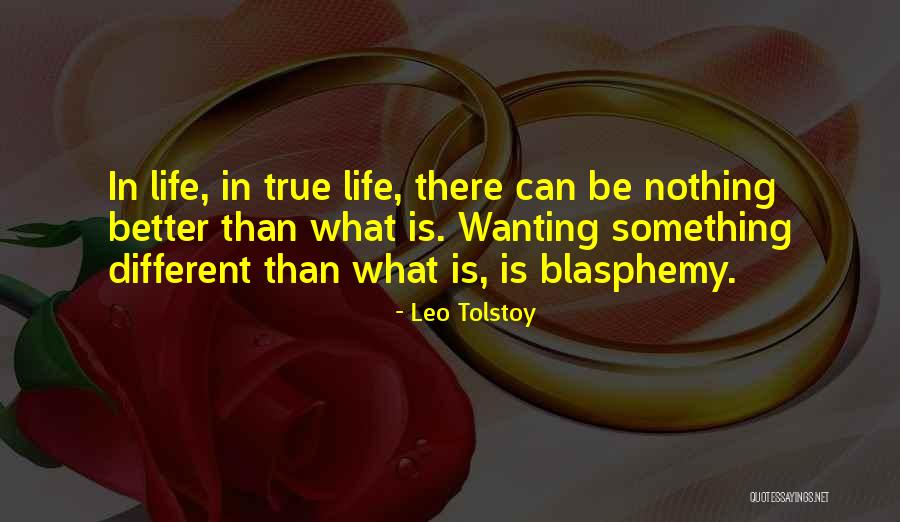 In life, in true life, there can be nothing better than what is. Wanting something different than what is, is blasphemy. — Leo Tolstoy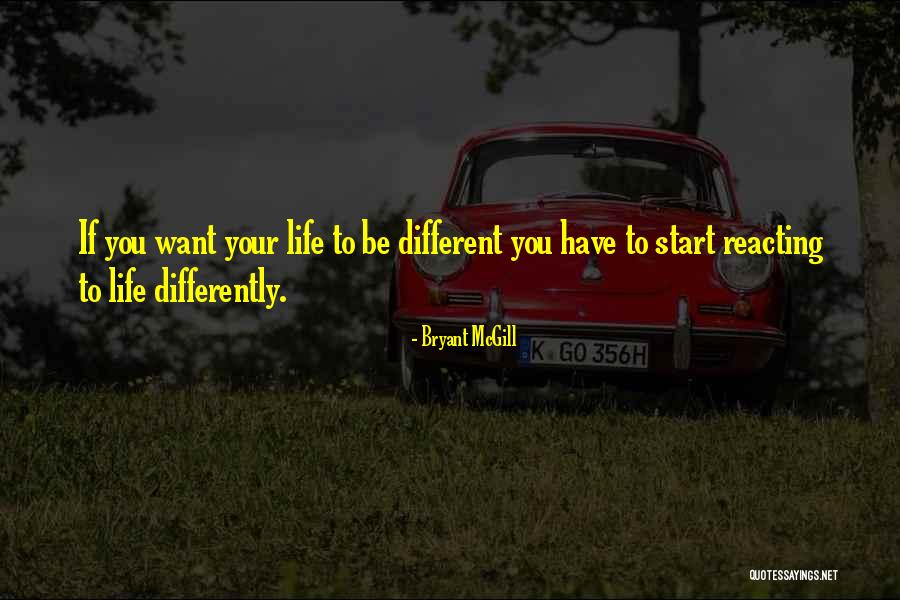 If you want your life to be different you have to start reacting to life differently. — Bryant McGill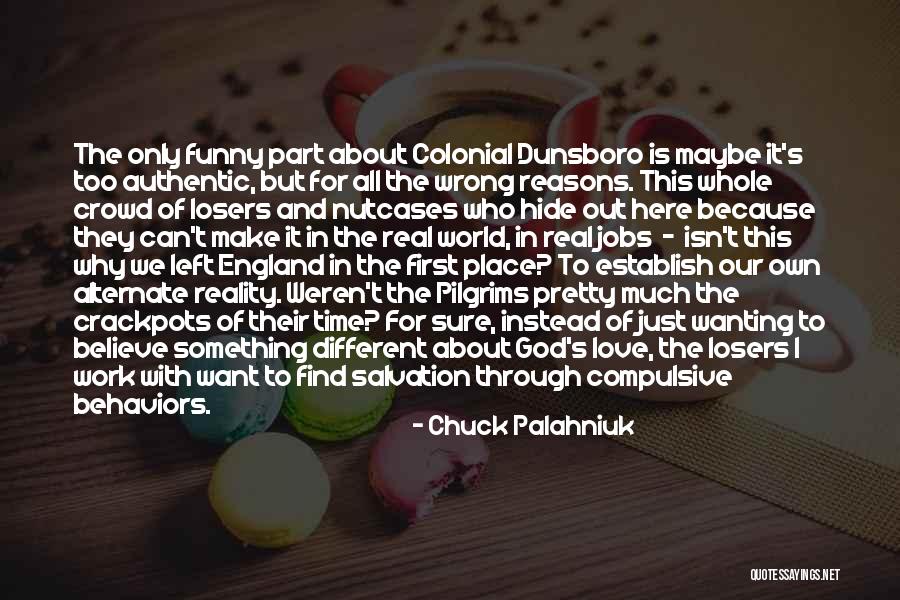 The only funny part about Colonial Dunsboro is maybe it's too authentic, but for all the wrong reasons. This whole crowd of losers and nutcases who hide out here because they can't make it in the real world, in real jobs - isn't this why we left England in the first place? To establish our own alternate reality. Weren't the Pilgrims pretty much the crackpots of their time? For sure, instead of just wanting to believe something different about God's love, the losers I work with want to find salvation through compulsive behaviors. — Chuck Palahniuk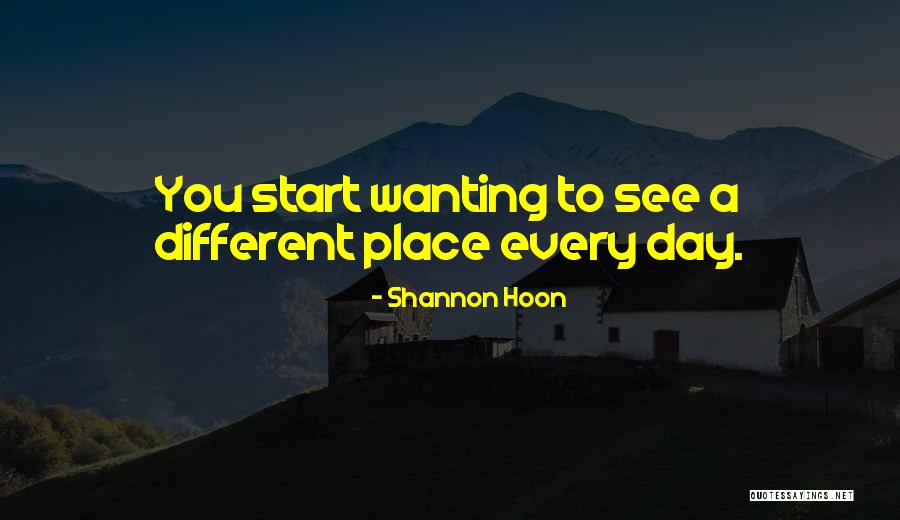 You start wanting to see a different place every day. — Shannon Hoon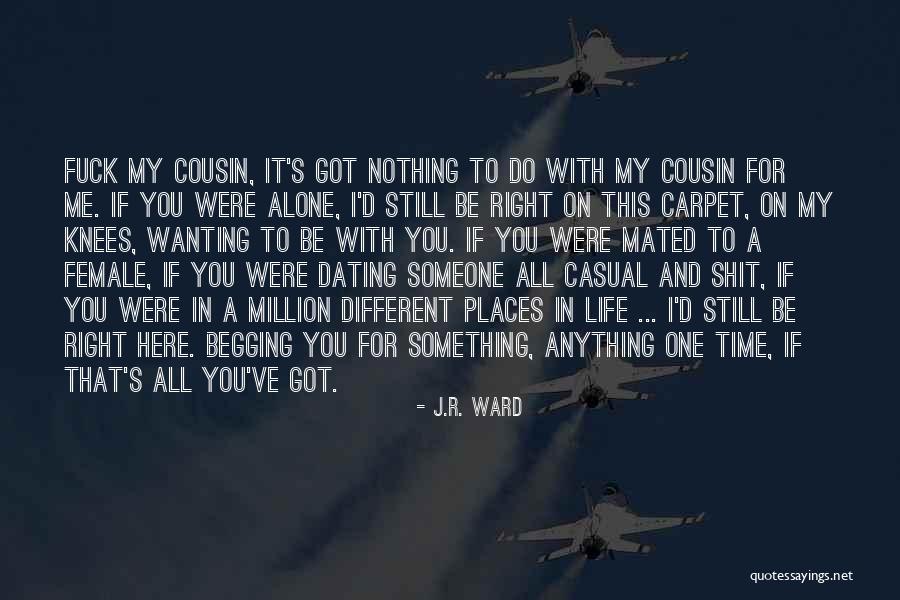 Fuck my cousin, it's got nothing to do with my cousin for me. If you were alone, I'd still be right on this carpet, on my knees, wanting to be with you. If you were mated to a female, if you were dating someone all casual and shit, if you were in a million different places in life ... I'd still be right here. Begging you for something, anything one time, if that's all you've got. — J.R. Ward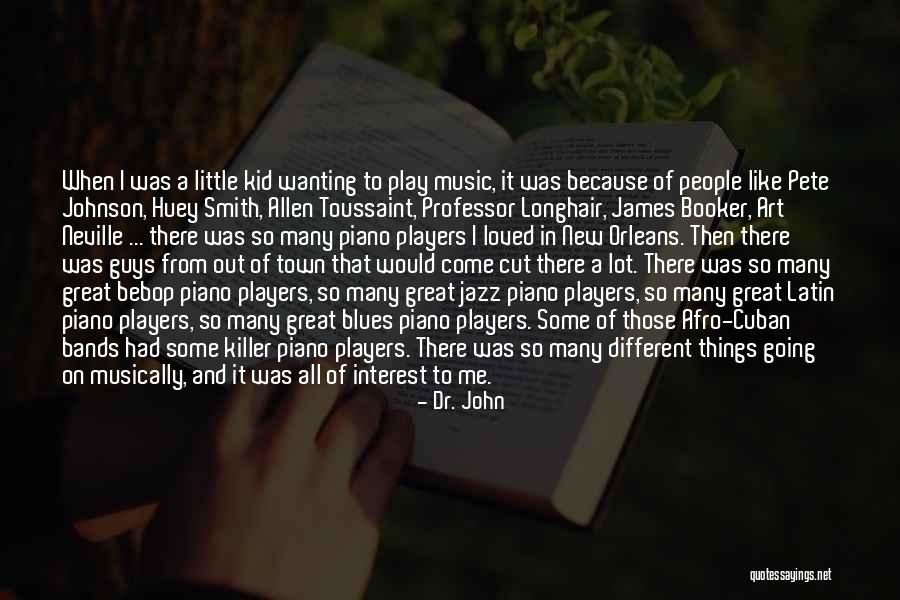 When I was a little kid wanting to play music, it was because of people like Pete Johnson, Huey Smith, Allen Toussaint, Professor Longhair, James Booker, Art Neville ... there was so many piano players I loved in New Orleans. Then there was guys from out of town that would come cut there a lot. There was so many great bebop piano players, so many great jazz piano players, so many great Latin piano players, so many great blues piano players. Some of those Afro-Cuban bands had some killer piano players. There was so many different things going on musically, and it was all of interest to me. — Dr. John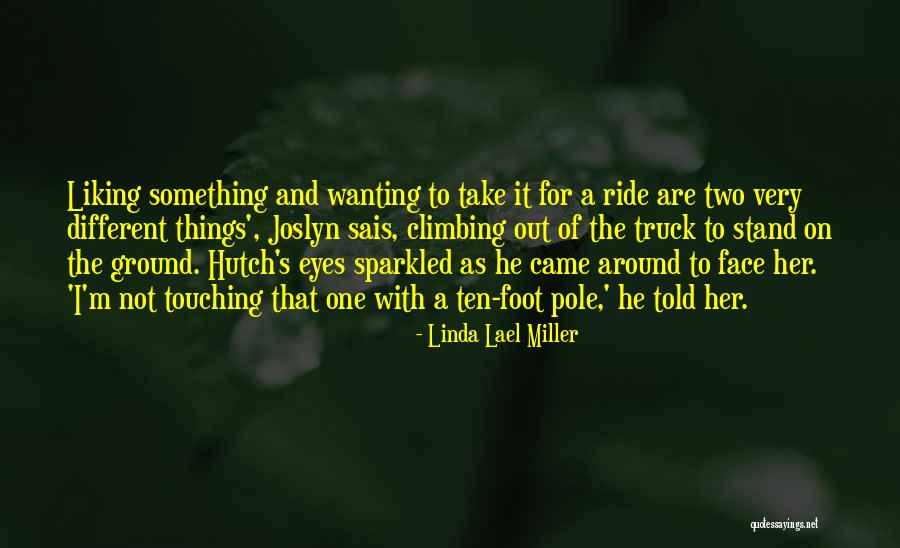 Liking something and wanting to take it for a ride are two very different things', Joslyn sais, climbing out of the truck to stand on the ground. Hutch's eyes sparkled as he came around to face her. 'I'm not touching that one with a ten-foot pole,' he told her. — Linda Lael Miller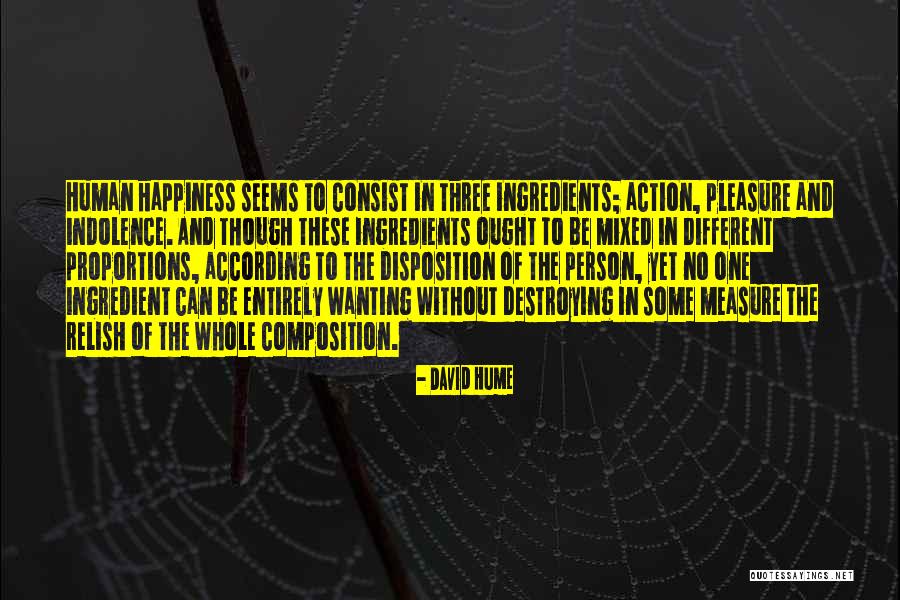 Human happiness seems to consist in three ingredients; action, pleasure and indolence. And though these ingredients ought to be mixed in different proportions, according to the disposition of the person, yet no one ingredient can be entirely wanting without destroying in some measure the relish of the whole composition. — David Hume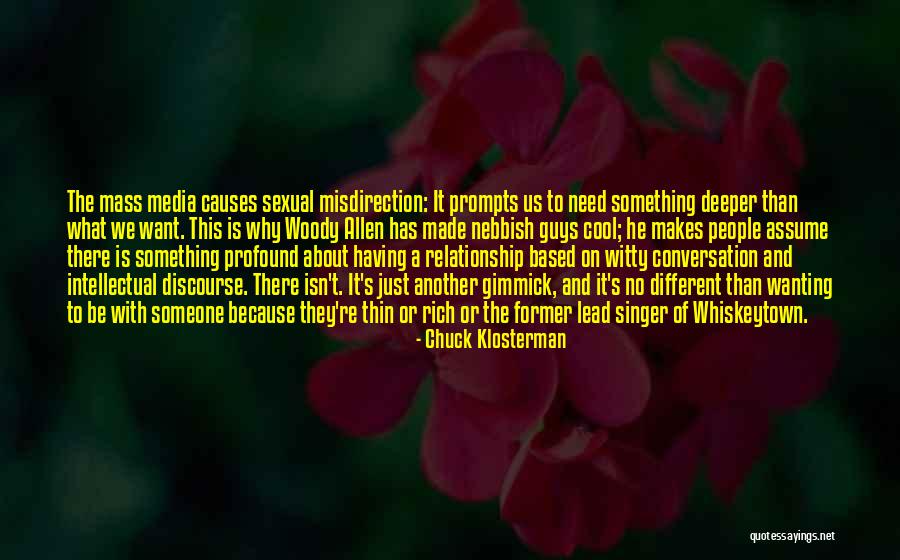 The mass media causes sexual misdirection: It prompts us to need something deeper than what we want. This is why Woody Allen has made nebbish guys cool; he makes people assume there is something profound about having a relationship based on witty conversation and intellectual discourse. There isn't. It's just another gimmick, and it's no different than wanting to be with someone because they're thin or rich or the former lead singer of Whiskeytown. — Chuck Klosterman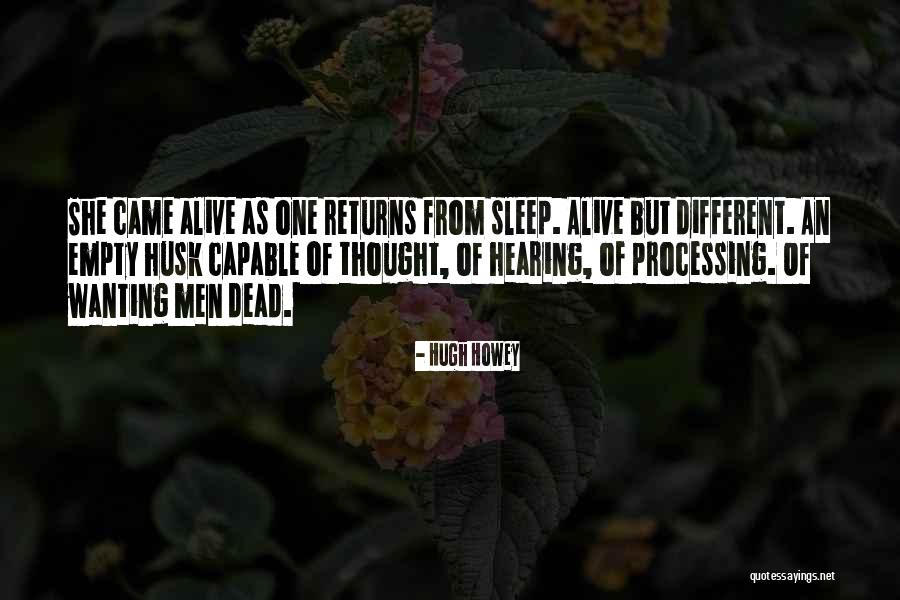 She came alive as one returns from sleep. Alive but different. An empty husk capable of thought, of hearing, of processing. Of wanting men dead. — Hugh Howey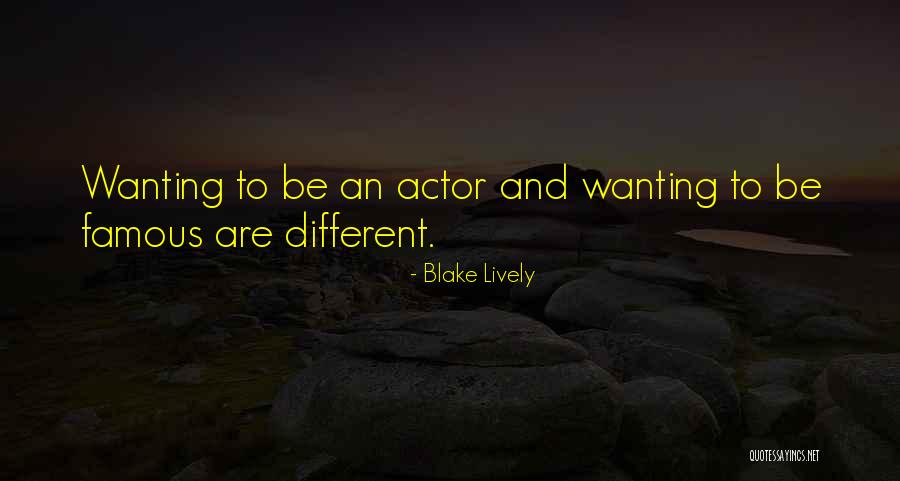 Wanting to be an actor and wanting to be famous are different. — Blake Lively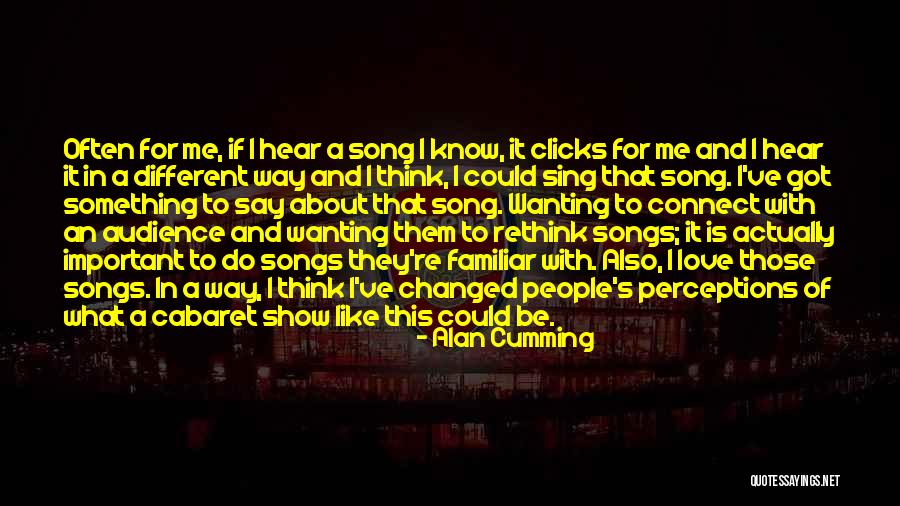 Often for me, if I hear a song I know, it clicks for me and I hear it in a different way and I think, I could sing that song. I've got something to say about that song. Wanting to connect with an audience and wanting them to rethink songs; it is actually important to do songs they're familiar with. Also, I love those songs. In a way, I think I've changed people's perceptions of what a cabaret show like this could be. — Alan Cumming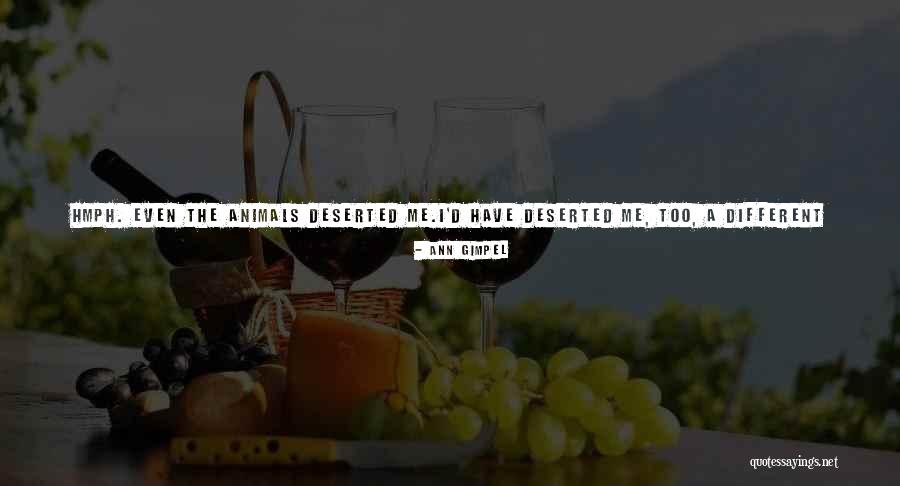 Hmph. Even the animals deserted me.
I'd have deserted me, too, a different inner voice inserted dryly. The way I
banged around in here wanting to kill something - anything - if only it would bring Aislinn back to me. Fionn understood at a level beyond reckoning that if he ever laid eyes on Travis again, the Hunter would be dead before he saw what hit him. — Ann Gimpel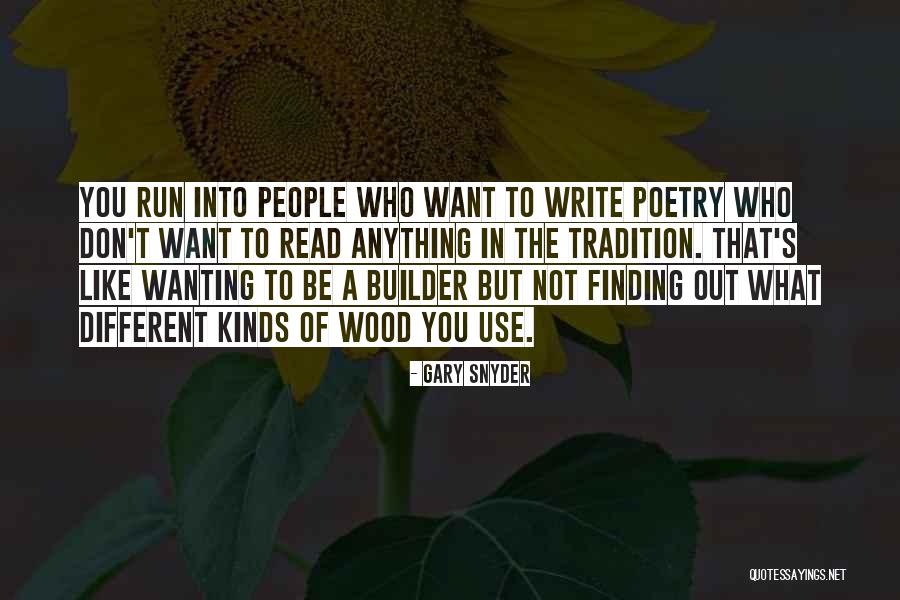 You run into people who want to write poetry who don't want to read anything in the tradition. That's like wanting to be a builder but not finding out what different kinds of wood you use. — Gary Snyder
She liked red wine but had no head for it and after two glasses became a different person, giggling, gesticulating, talking without stopping, interrupting others, and, always, wanting to dance. — Salman Rushdie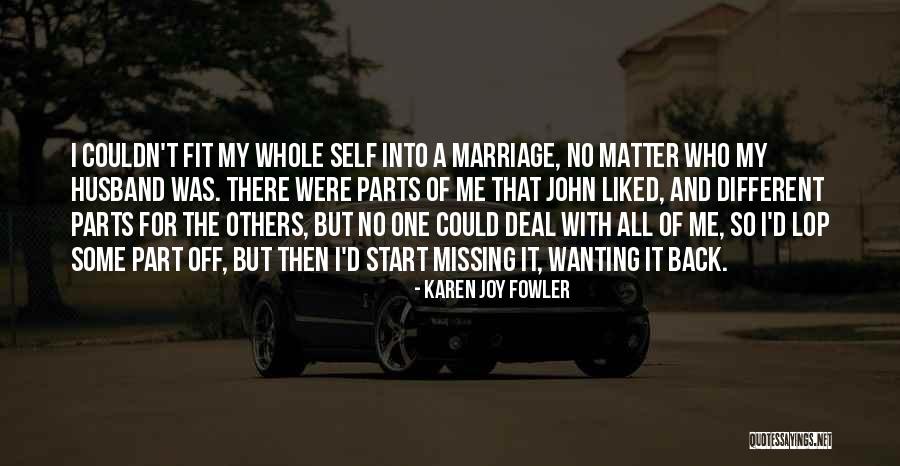 I couldn't fit my whole self into a marriage, no matter who my husband was. There were parts of me that John liked, and different parts for the others, but no one could deal with all of me, So I'd lop some part off, but then I'd start missing it, wanting it back. — Karen Joy Fowler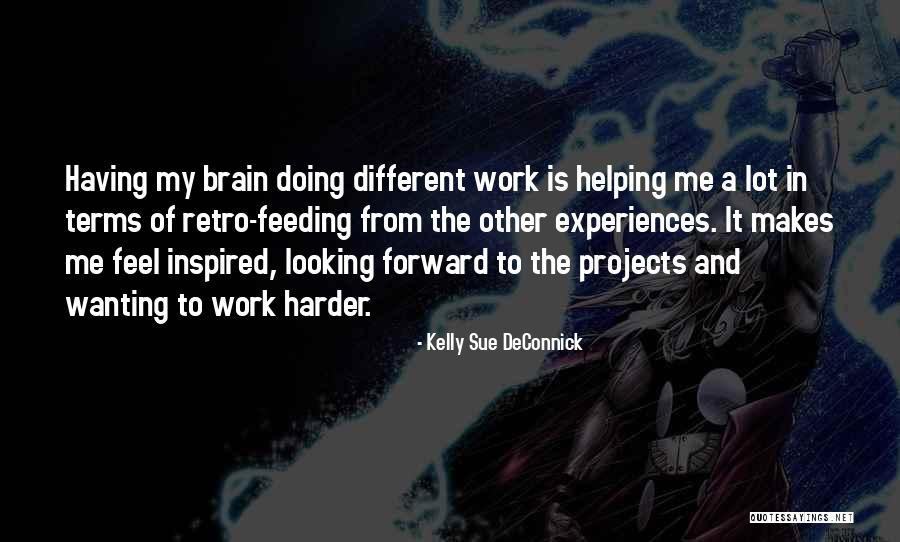 Having my brain doing different work is helping me a lot in terms of retro-feeding from the other experiences. It makes me feel inspired, looking forward to the projects and wanting to work harder. — Kelly Sue DeConnick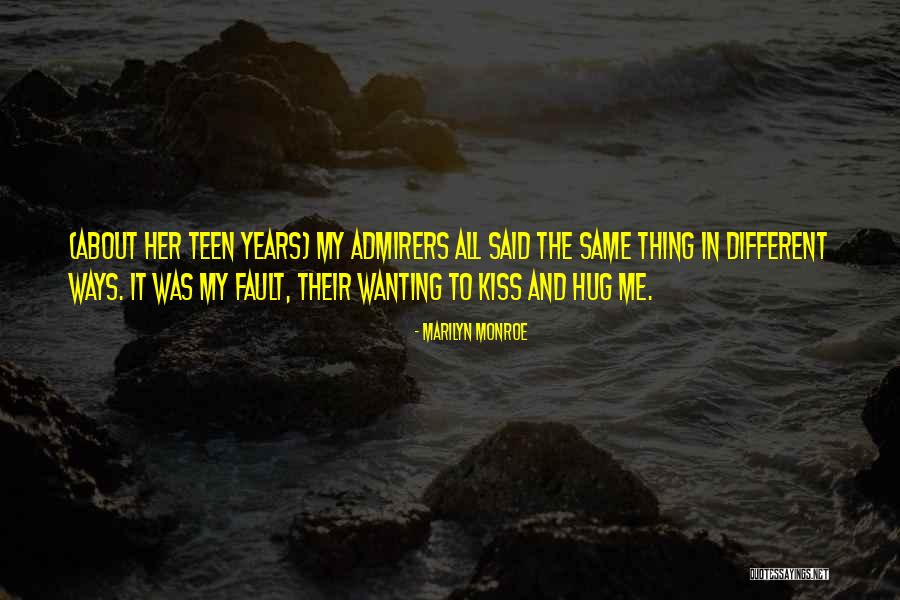 (about her teen years) My admirers all said the same thing in different ways. It was my fault, their wanting to kiss and hug me. — Marilyn Monroe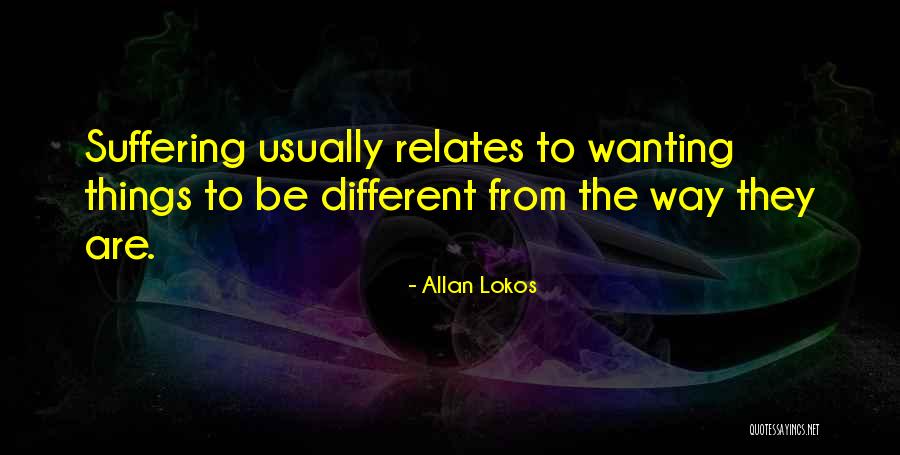 Suffering usually relates to wanting things to be different from the way they are. — Allan Lokos