Quotes & Sayings About Valuing A Person
Enjoy reading and share 7 famous quotes about Valuing A Person with everyone.
Top Valuing A Person Quotes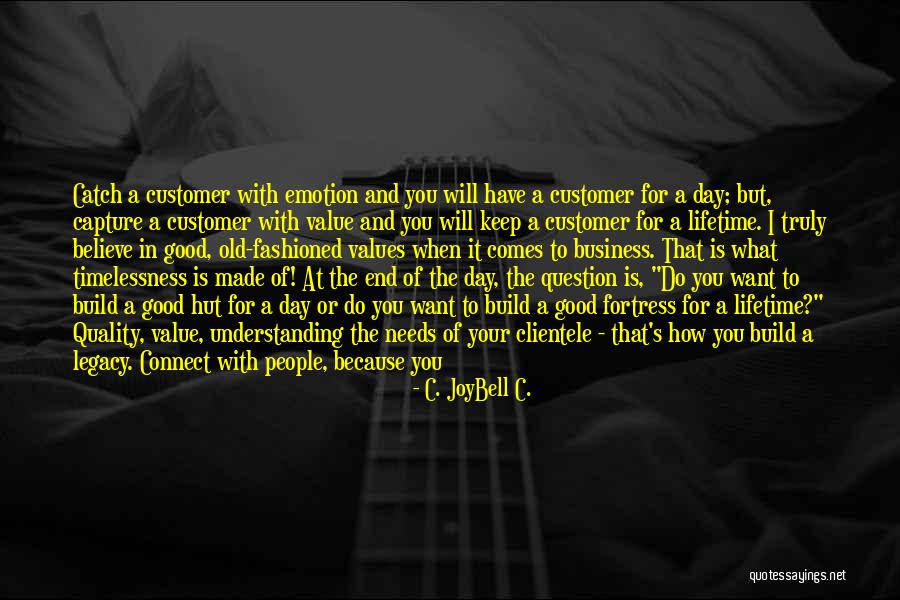 Catch a customer with emotion and you will have a customer for a day; but, capture a customer with value and you will keep a customer for a lifetime. I truly believe in good, old-fashioned values when it comes to business. That is what timelessness is made of! At the end of the day, the question is, "Do you want to build a good hut for a day or do you want to build a good fortress for a lifetime?" Quality, value, understanding the needs of your clientele - that's how you build a legacy. Connect with people, because you can never underestimate just how many people out there are yearning for any form of good interpersonal connection that they can find and when you can provide that as a brand name, you can allow the person behind your business to shine through. That's how timelessness is created. It's not created by luring people into a myth; it's created by making connections, by remembering people's names, by being genuinely interested in everybody. — C. JoyBell C.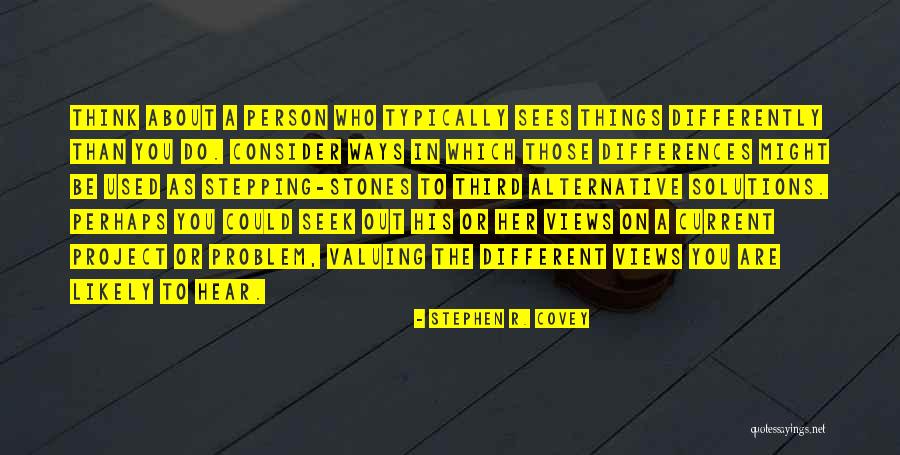 Think about a person who typically sees things differently than you do. Consider ways in which those differences might be used as stepping-stones to third alternative solutions. Perhaps you could seek out his or her views on a current project or problem, valuing the different views you are likely to hear. — Stephen R. Covey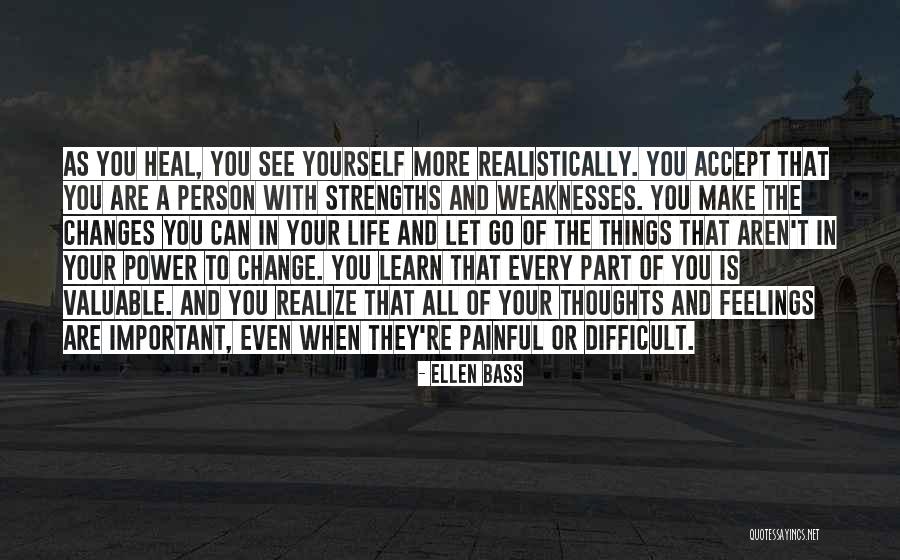 As you heal, you see yourself more realistically. You accept that you are a person with strengths and weaknesses. You make the changes you can in your life and let go of the things that aren't in your power to change. You learn that every part of you is valuable. And you realize that all of your thoughts and feelings are important, even when they're painful or difficult. — Ellen Bass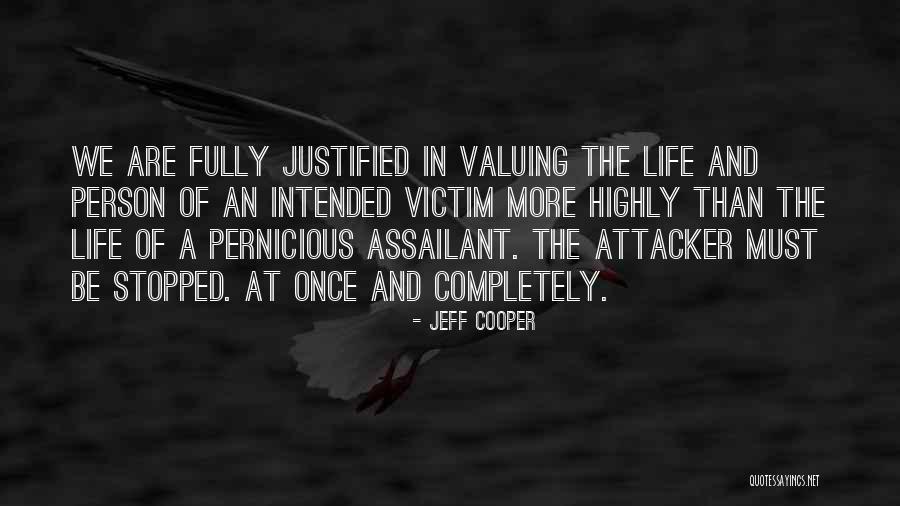 We are fully justified in valuing the life and person of an intended victim more highly than the life of a pernicious assailant. The attacker must be stopped. At once and completely. — Jeff Cooper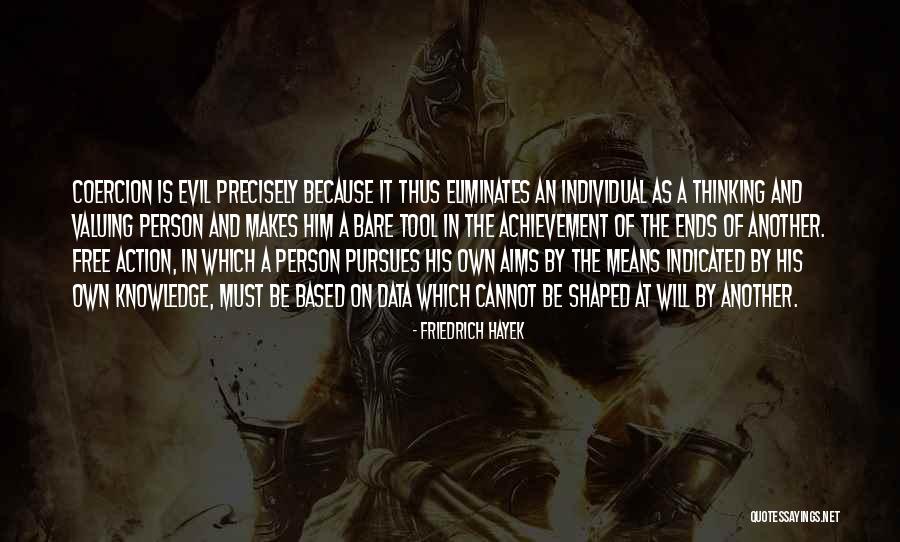 Coercion is evil precisely because it thus eliminates an individual as a thinking and valuing person and makes him a bare tool in the achievement of the ends of another. Free action, in which a person pursues his own aims by the means indicated by his own knowledge, must be based on data which cannot be shaped at will by another. — Friedrich Hayek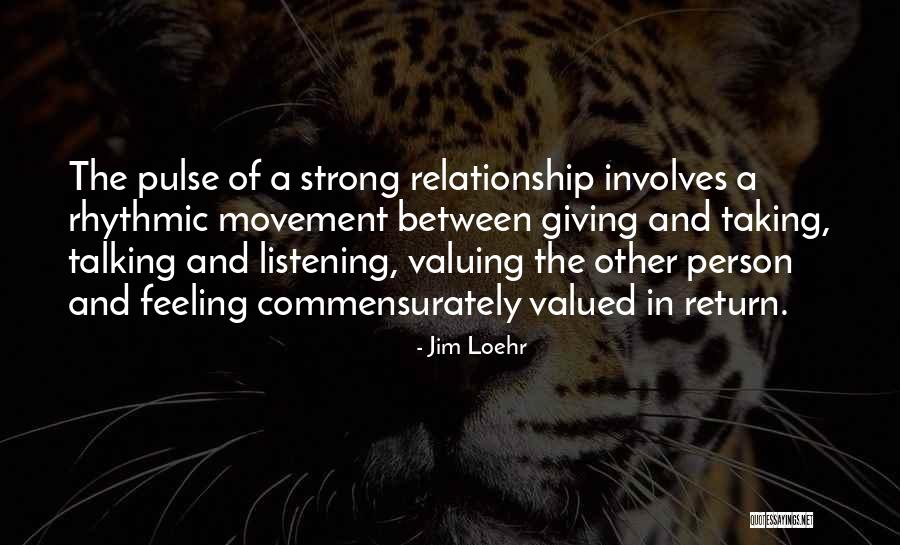 The pulse of a strong relationship involves a rhythmic movement between giving and taking, talking and listening, valuing the other person and feeling commensurately valued in return. — Jim Loehr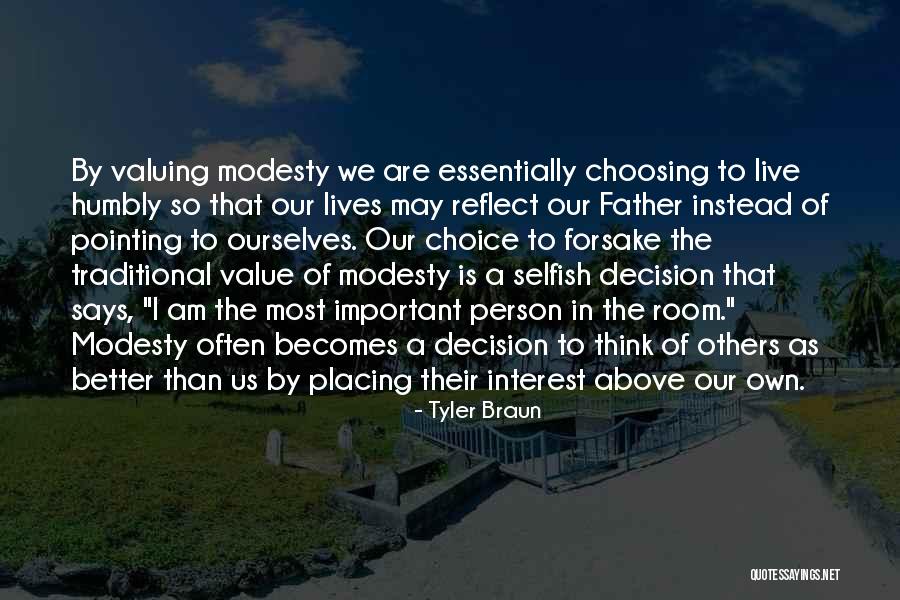 By valuing modesty we are essentially choosing to live humbly so that our lives may reflect our Father instead of pointing to ourselves. Our choice to forsake the traditional value of modesty is a selfish decision that says, "I am the most important person in the room." Modesty often becomes a decision to think of others as better than us by placing their interest above our own. — Tyler Braun