Unstable Friendship Quotes & Sayings
Enjoy reading and share 4 famous quotes about Unstable Friendship with everyone.
Top Unstable Friendship Quotes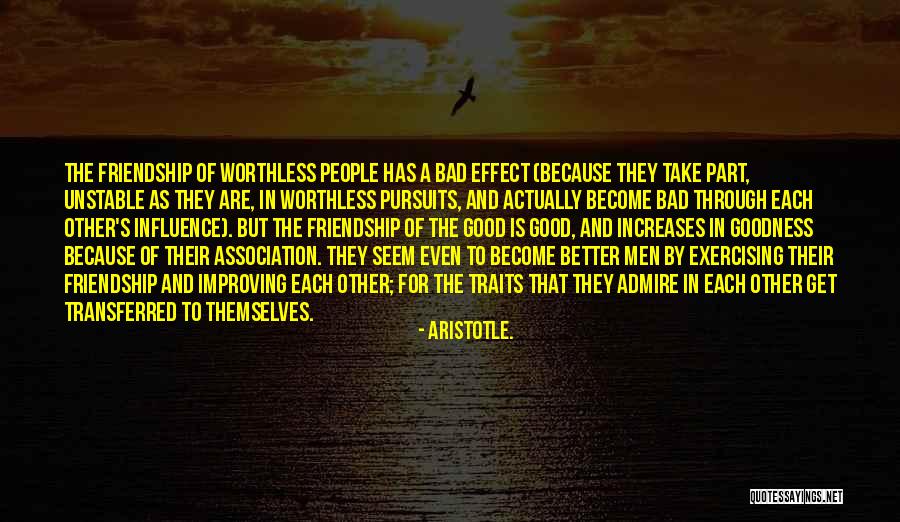 The friendship of worthless people has a bad effect (because they take part, unstable as they are, in worthless pursuits, and actually become bad through each other's influence). But the friendship of the good is good, and increases in goodness because of their association. They seem even to become better men by exercising their friendship and improving each other; for the traits that they admire in each other get transferred to themselves. — Aristotle.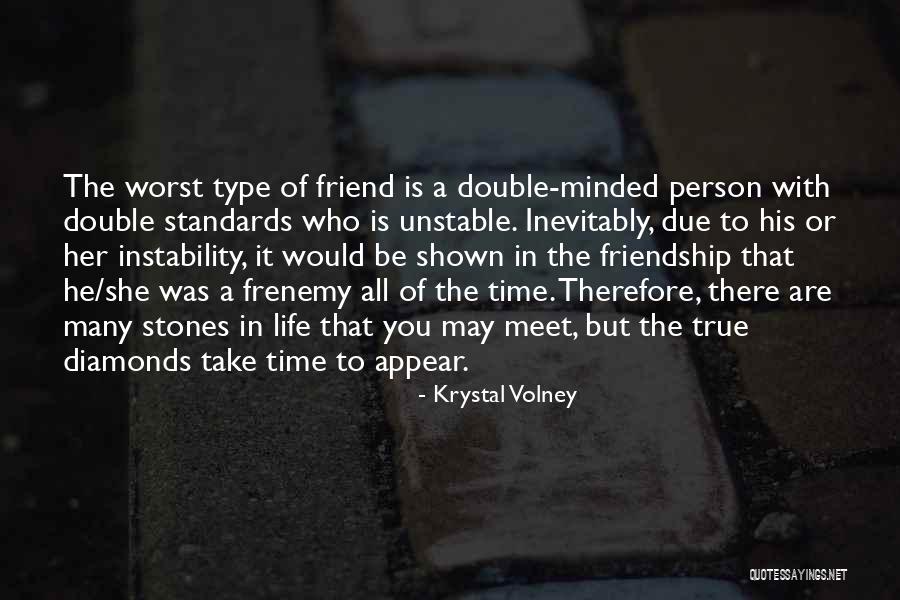 The worst type of friend is a double-minded person with double standards who is unstable. Inevitably, due to his or her instability, it would be shown in the friendship that he/she was a frenemy all of the time. Therefore, there are many stones in life that you may meet, but the true diamonds take time to appear. — Krystal Volney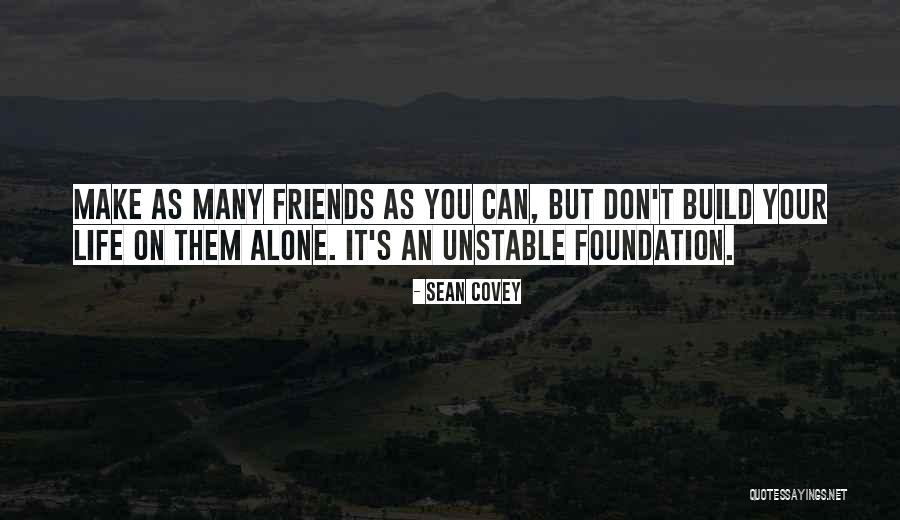 Make as many friends as you can, but don't build your life on them alone. It's an unstable foundation. — Sean Covey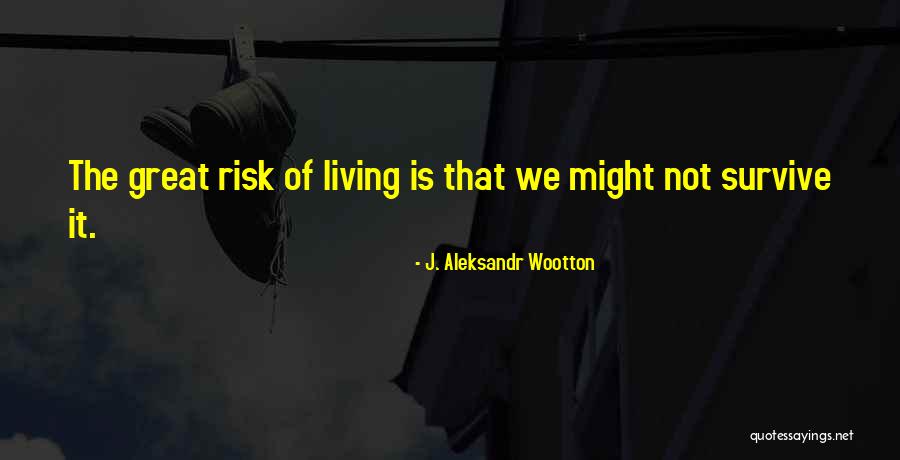 The great risk of living is that we might not survive it. — J. Aleksandr Wootton