Quotes & Sayings About Unfaithful Family
Enjoy reading and share 6 famous quotes about Unfaithful Family with everyone.
Top Unfaithful Family Quotes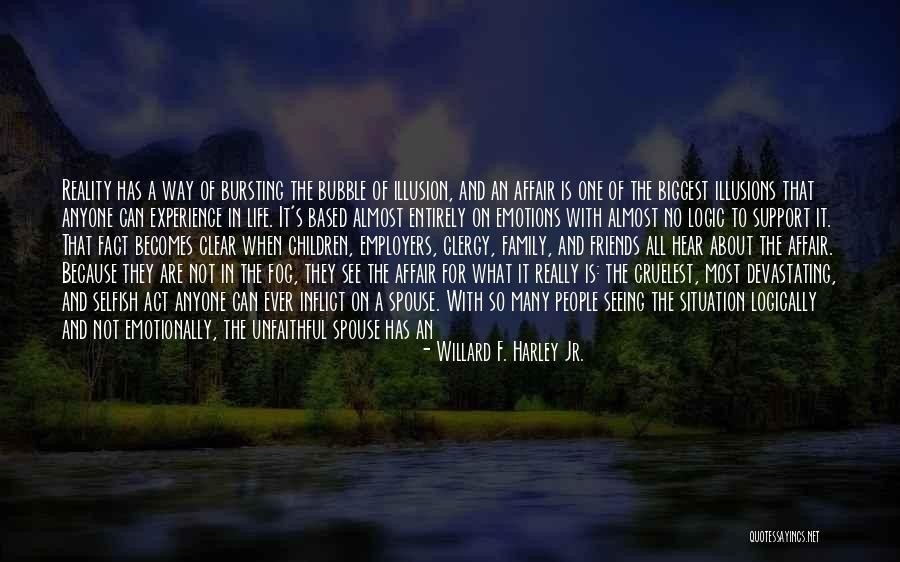 Reality has a way of bursting the bubble of illusion, and an affair is one of the biggest illusions that anyone can experience in life. It's based almost entirely on emotions with almost no logic to support it.

That fact becomes clear when children, employers, clergy, family, and friends all hear about the affair. Because they are not in the fog, they see the affair for what it really is: the cruelest, most devastating, and selfish act anyone can ever inflict on a spouse. With so many people seeing the situation logically and not emotionally, the unfaithful spouse has an opportunity to be advised and influenced by these people. Furthermore, the betrayed spouse gains support when he or she needs it the most. — Willard F. Harley Jr.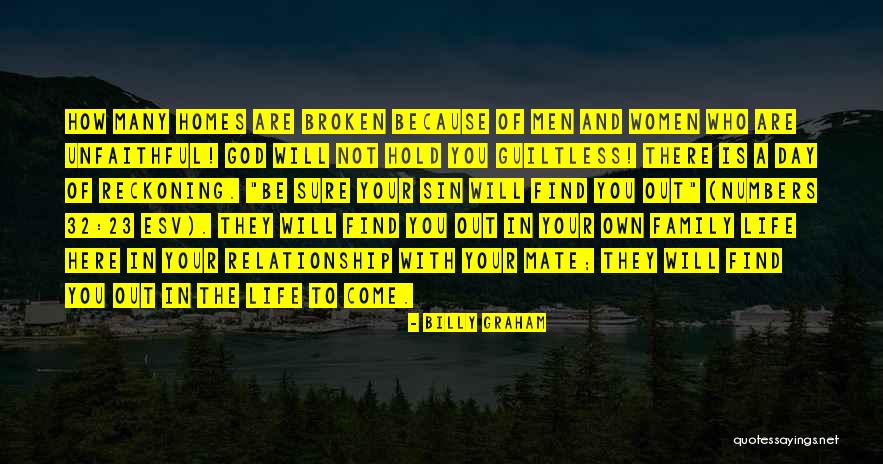 How many homes are broken because of men and women who are unfaithful! God will not hold you guiltless! There is a day of reckoning. "Be sure your sin will find you out" (Numbers 32:23 ESV). They will find you out in your own family life here in your relationship with your mate; they will find you out in the life to come. — Billy Graham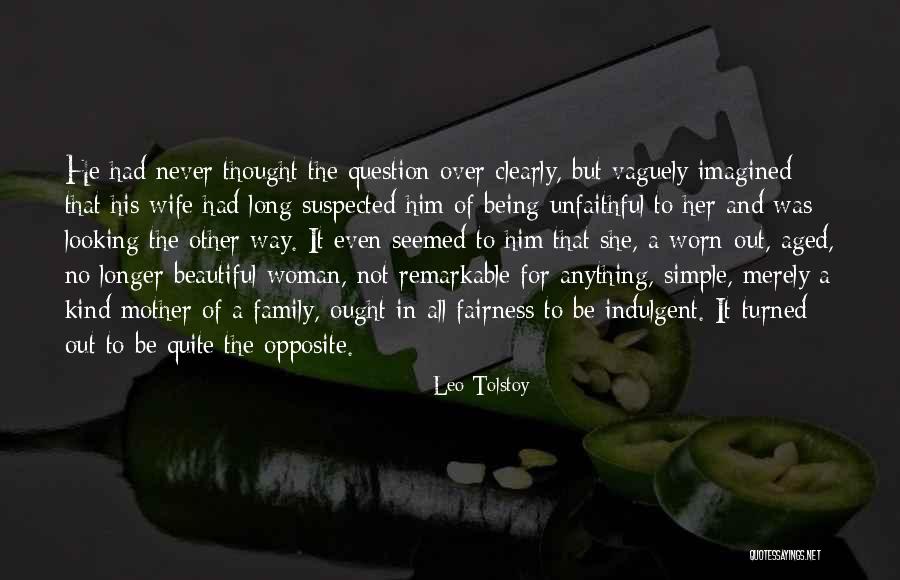 He had never thought the question over clearly, but vaguely imagined that his wife had long suspected him of being unfaithful to her and was looking the other way. It even seemed to him that she, a worn-out, aged, no longer beautiful woman, not remarkable for anything, simple, merely a kind mother of a family, ought in all fairness to be indulgent. It turned out to be quite the opposite. — Leo Tolstoy
I know more of the world than you do," she said. "I know how men like Stiva look at it. You speak of his talking of you with her. That never happened. Such men are unfaithful, but their home and wife are sacred to them. Somehow or other these women are still looked on with contempt by them, and do not touch on their feeling for their family. They draw a sort of line that can't be crossed between them and their families. I don't understand it, but it is so. — Leo Tolstoy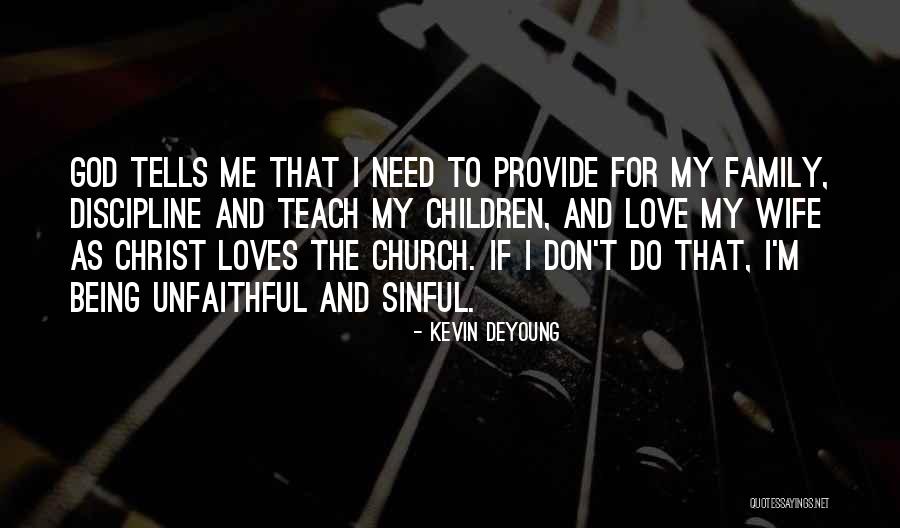 God tells me that I need to provide for my family, discipline and teach my children, and love my wife as Christ loves the church. If I don't do that, I'm being unfaithful and sinful. — Kevin DeYoung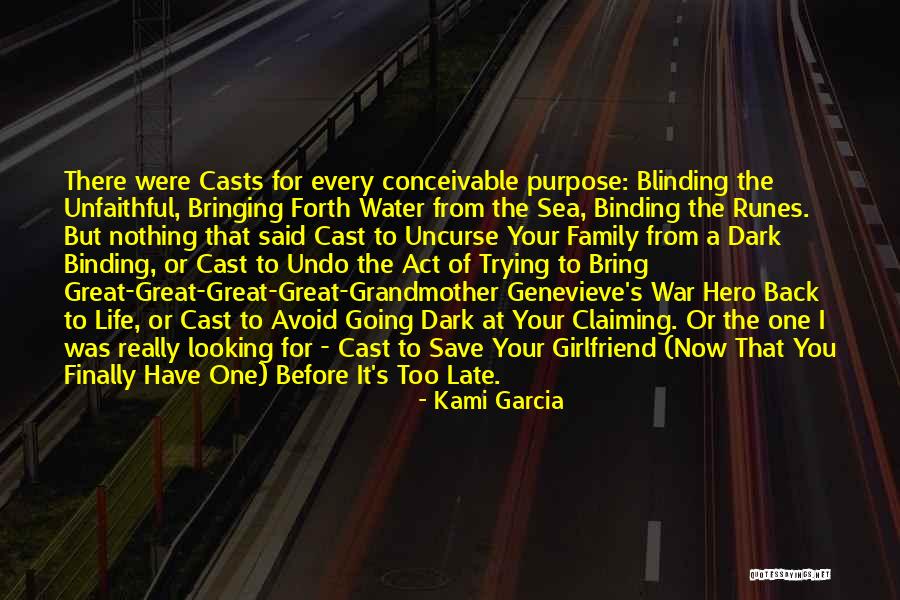 There were Casts for every conceivable purpose: Blinding the Unfaithful, Bringing Forth Water from the Sea, Binding the Runes. But nothing that said Cast to Uncurse Your Family from a Dark Binding, or Cast to Undo the Act of Trying to Bring Great-Great-Great-Great-Grandmother Genevieve's War Hero Back to Life, or Cast to Avoid Going Dark at Your Claiming. Or the one I was really looking for - Cast to Save Your Girlfriend (Now That You Finally Have One) Before It's Too Late. — Kami Garcia