True Love Vs Fake Love Quotes & Sayings
Enjoy reading and share 9 famous quotes about True Love Vs Fake Love with everyone.
Top True Love Vs Fake Love Quotes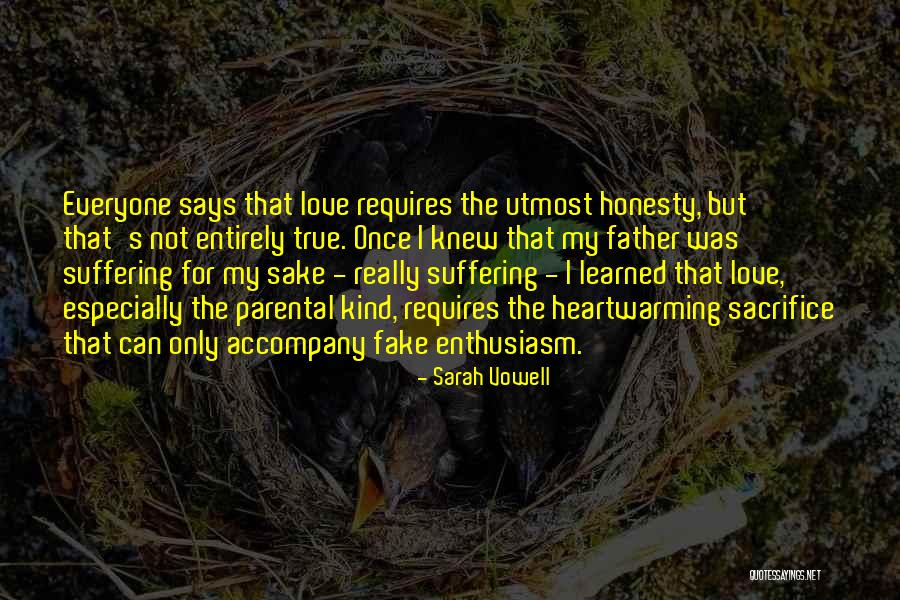 Everyone says that love requires the utmost honesty, but that's not entirely true. Once I knew that my father was suffering for my sake - really suffering - I learned that love, especially the parental kind, requires the heartwarming sacrifice that can only accompany fake enthusiasm. — Sarah Vowell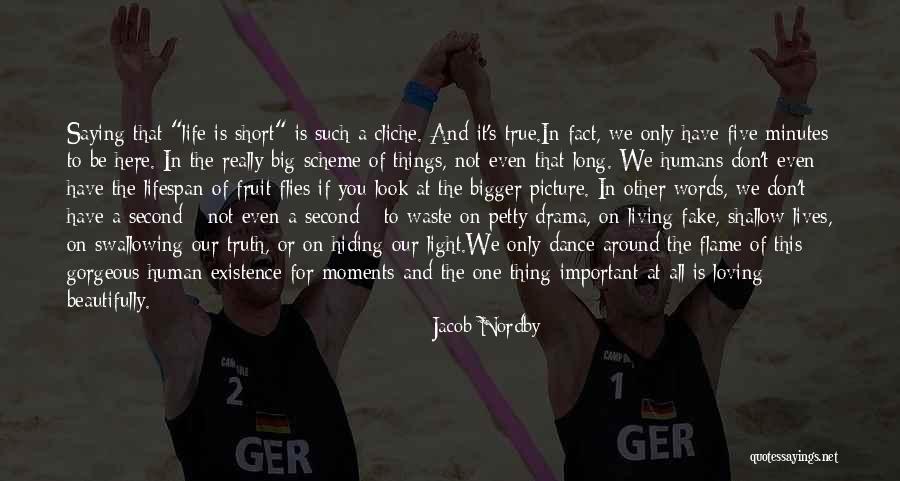 Saying that "life is short" is such a cliche. And it's true.
In fact, we only have five minutes to be here. In the really big scheme of things, not even that long. We humans don't even have the lifespan of fruit flies if you look at the bigger picture.
In other words, we don't have a second - not even a second - to waste on petty drama, on living fake, shallow lives, on swallowing our truth, or on hiding our light.
We only dance around the flame of this gorgeous human existence for moments and the one thing important at all is loving beautifully. — Jacob Nordby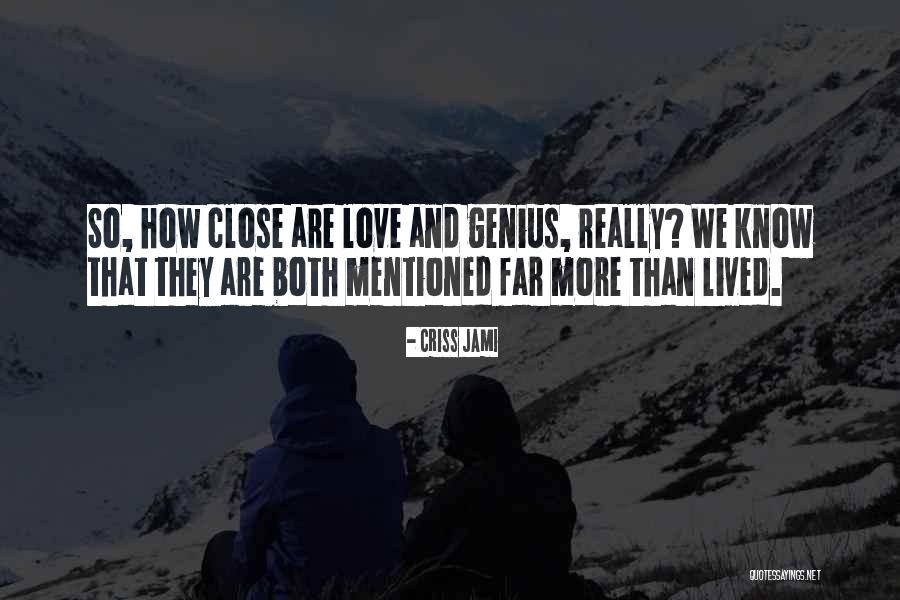 So, how close are love and genius, really? We know that they are both mentioned far more than lived. — Criss Jami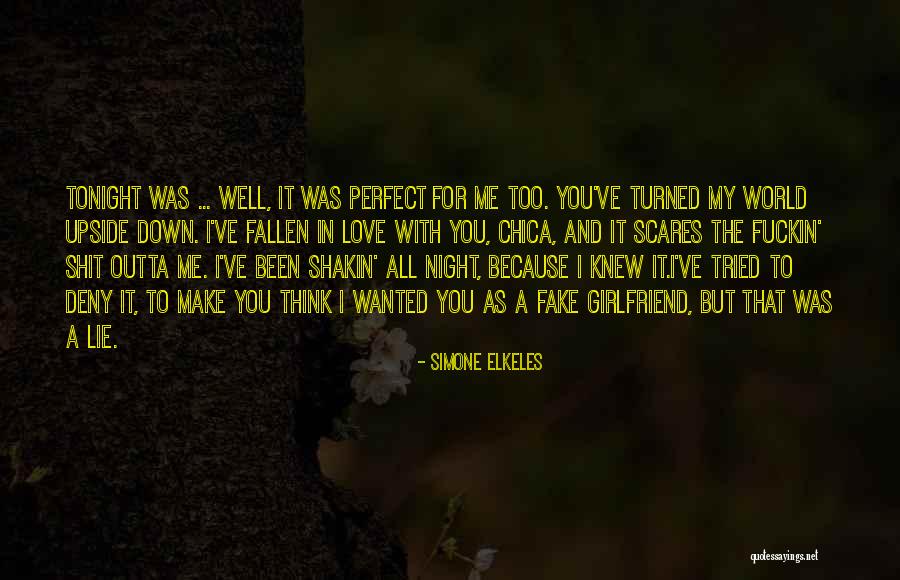 Tonight was ... well, it was perfect for me too. You've turned my world upside down. I've fallen in love with you, chica, and it scares the fuckin' shit outta me. I've been shakin' all night, because I knew it.I've tried to deny it, to make you think I wanted you as a fake girlfriend, but that was a lie. — Simone Elkeles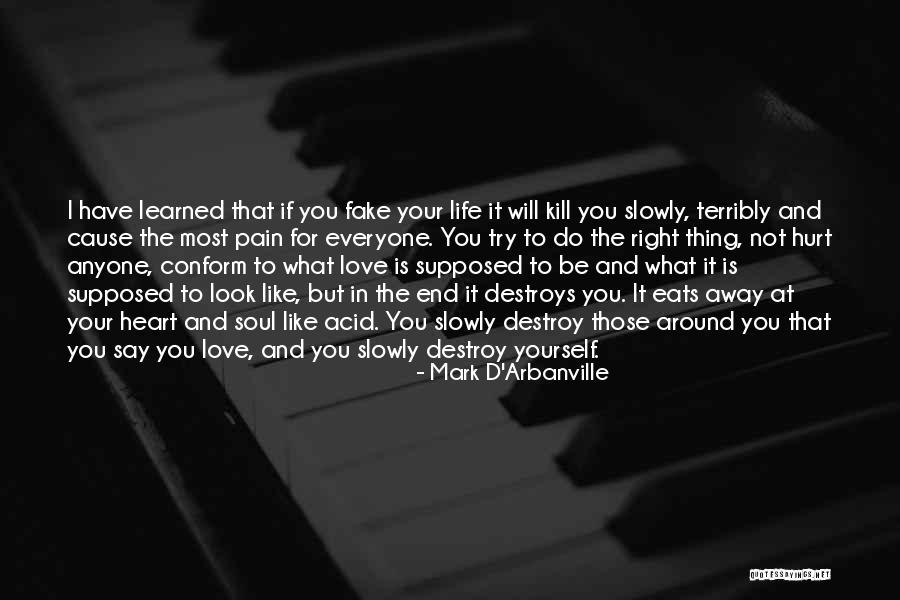 I have learned that if you fake your life it will kill you slowly, terribly and cause the most pain for everyone. You try to do the right thing, not hurt anyone, conform to what love is supposed to be and what it is supposed to look like, but in the end it destroys you. It eats away at your heart and soul like acid. You slowly destroy those around you that you say you love, and you slowly destroy yourself. — Mark D'Arbanville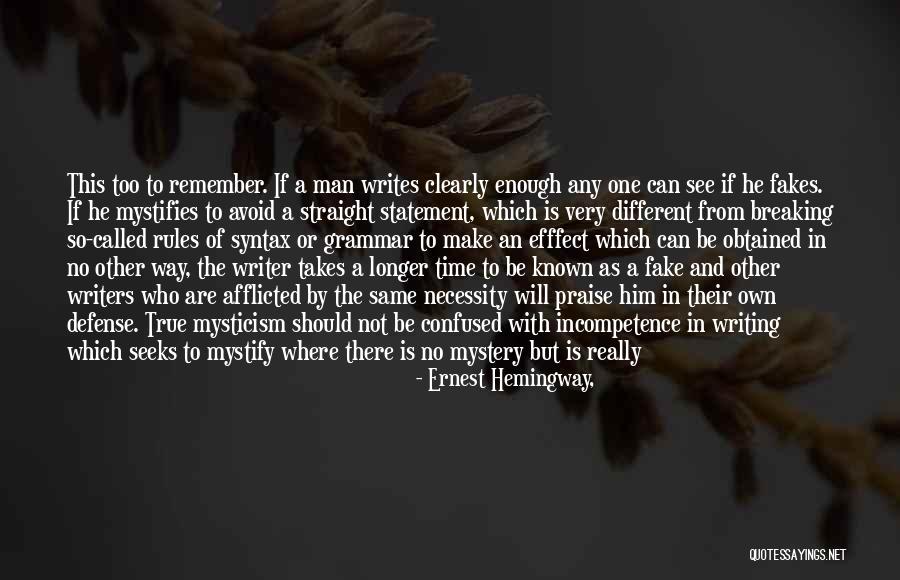 This too to remember. If a man writes clearly enough any one can see if he fakes. If he mystifies to avoid a straight statement, which is very different from breaking so-called rules of syntax or grammar to make an efffect which can be obtained in no other way, the writer takes a longer time to be known as a fake and other writers who are afflicted by the same necessity will praise him in their own defense. True mysticism should not be confused with incompetence in writing which seeks to mystify where there is no mystery but is really only the necessity to fake to cover lack of knowledge or the inability to state clearly. Mysticism implies a mystery and there are many mysteries; but incompetence is not one of them; nor is overwritten journalism made literature by the injection of a false epic qulaity. Remember this too: all bad writers are in love with the epic. — Ernest Hemingway,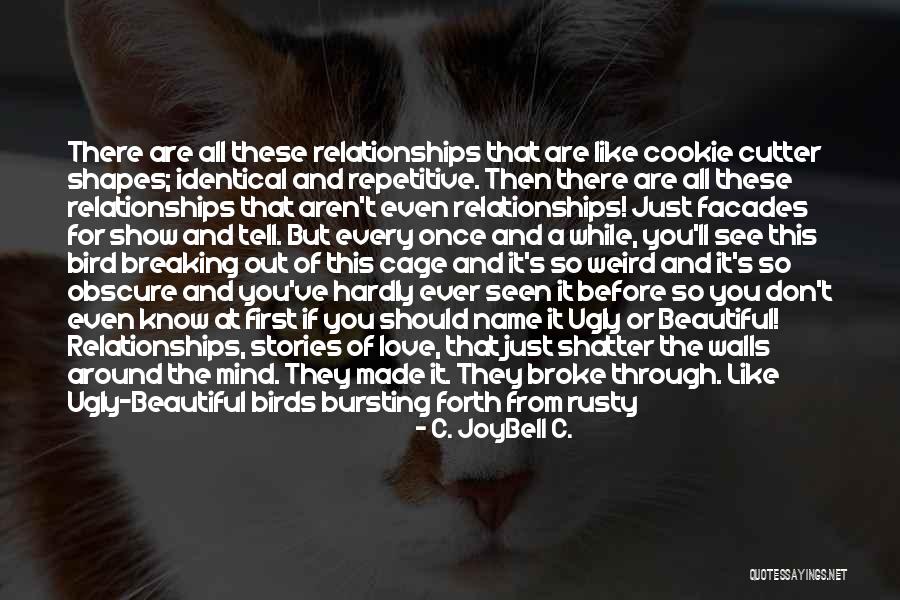 There are all these relationships that are like cookie cutter shapes; identical and repetitive. Then there are all these relationships that aren't even relationships! Just facades for show and tell. But every once and a while, you'll see this bird breaking out of this cage and it's so weird and it's so obscure and you've hardly ever seen it before so you don't even know at first if you should name it Ugly or Beautiful! Relationships, stories of love, that just shatter the walls around the mind. They made it. They broke through. Like Ugly-Beautiful birds bursting forth from rusty cages! And then suddenly you stop and you think to yourself, "Maybe love really is real. — C. JoyBell C.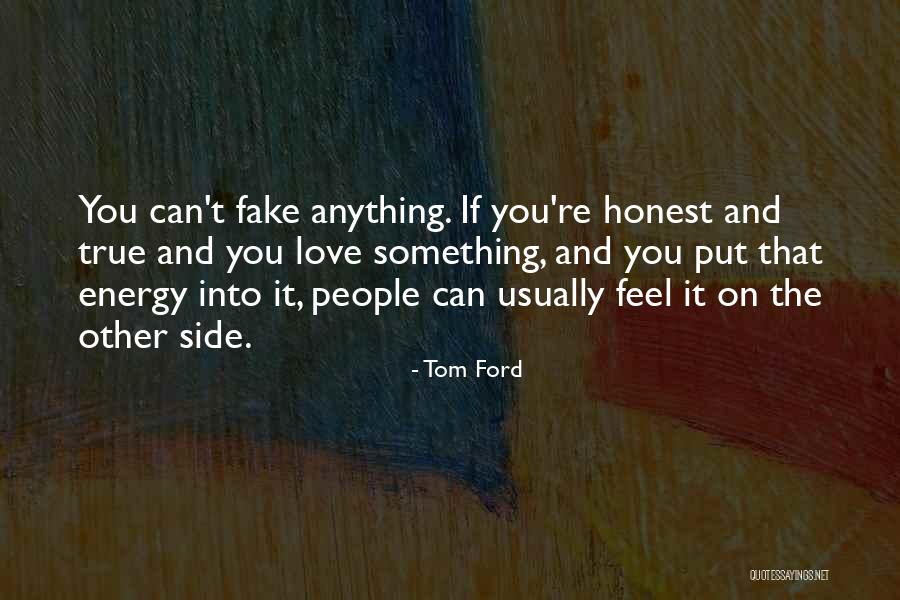 You can't fake anything. If you're honest and true and you love something, and you put that energy into it, people can usually feel it on the other side. — Tom Ford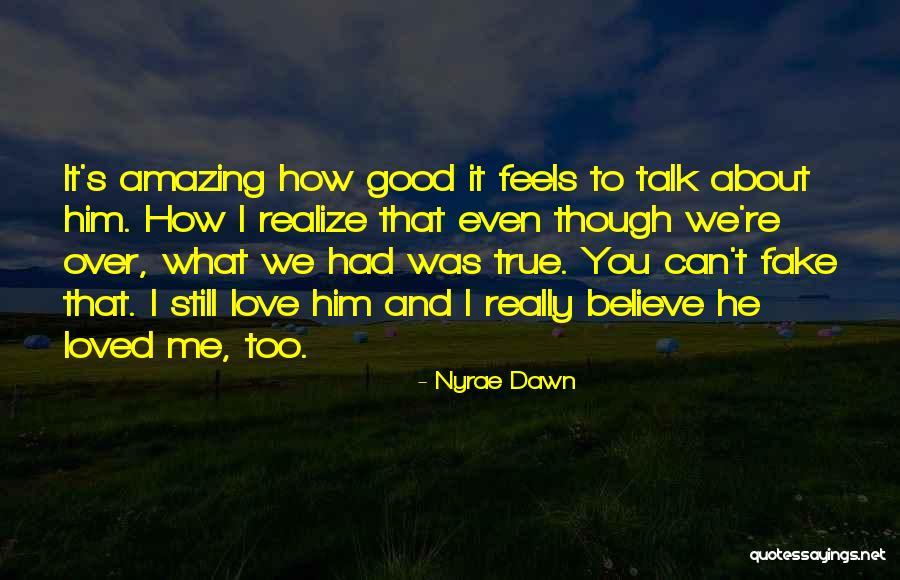 It's amazing how good it feels to talk about him. How I realize that even though we're over, what we had was true. You can't fake that. I still love him and I really believe he loved me, too. — Nyrae Dawn