True Beauty Inspirational Quotes & Sayings
Enjoy reading and share 47 famous quotes about True Beauty Inspirational with everyone.
Top True Beauty Inspirational Quotes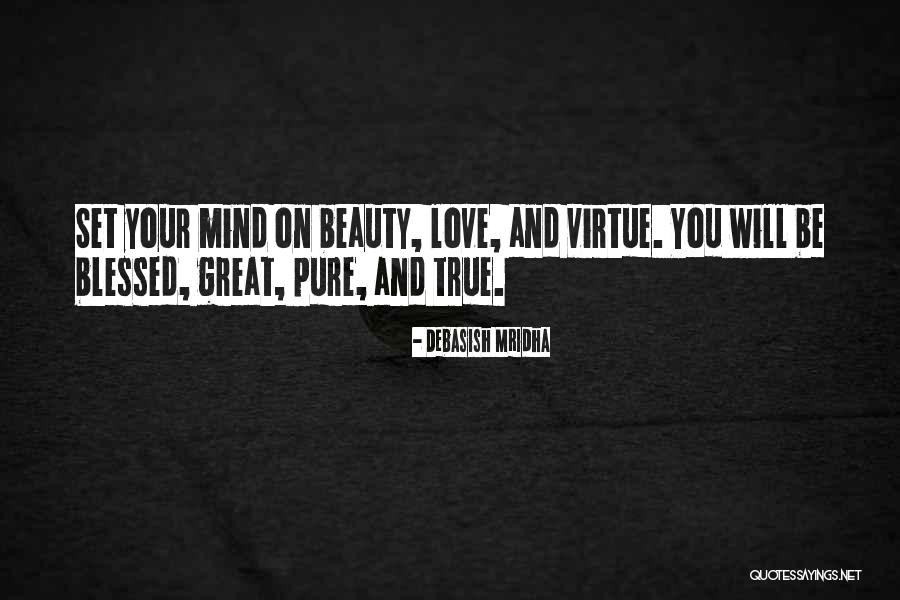 Set your mind on beauty, love, and virtue. You will be blessed, great, pure, and true. — Debasish Mridha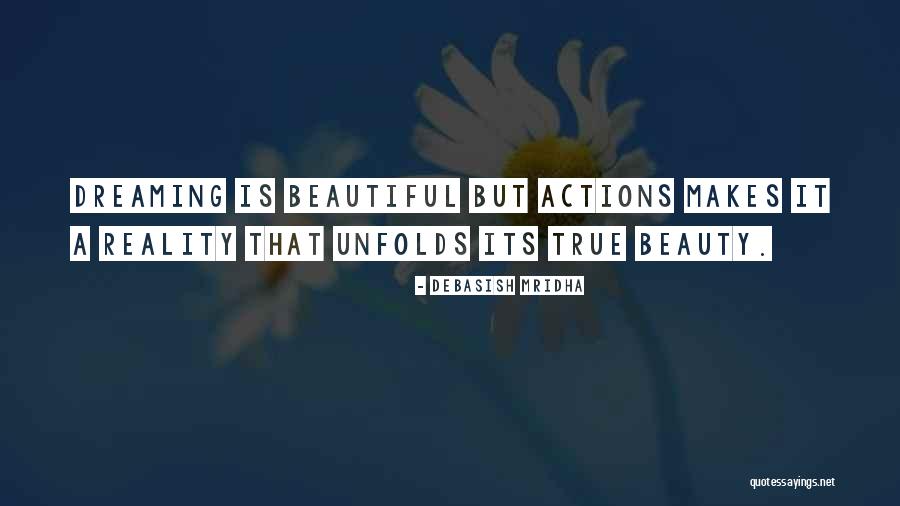 Dreaming is beautiful but actions makes it a reality that unfolds its true beauty. — Debasish Mridha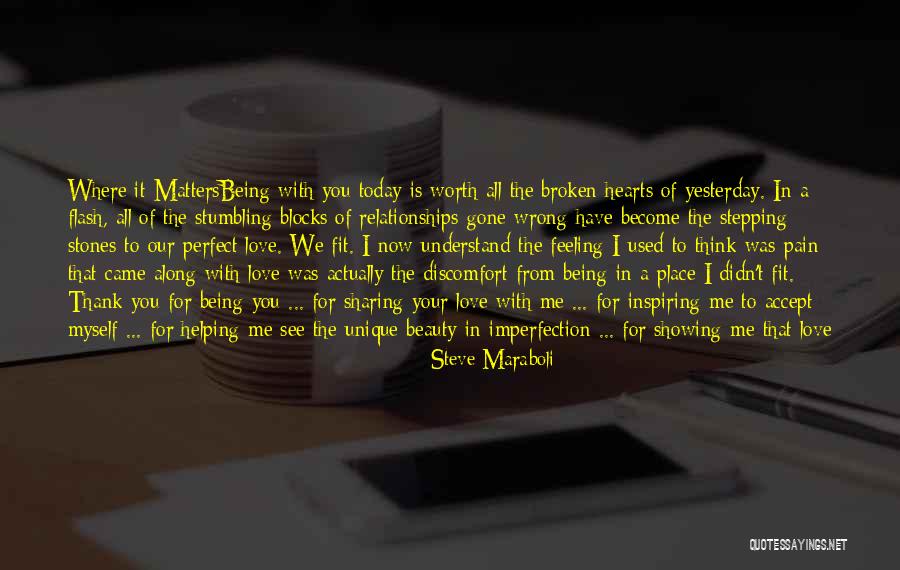 Where it Matters
Being with you today is worth all the broken hearts of yesterday. In a flash, all of the stumbling blocks of relationships gone wrong have become the stepping stones to our perfect love.
We fit. I now understand the feeling I used to think was pain that came along with love was actually the discomfort from being in a place I didn't fit.
Thank you for being you ... for sharing your love with me ... for inspiring me to accept myself ... for helping me see the unique beauty in imperfection ... for showing me that love is something you do; something not just to be said, but also to be shown.
I am not perfect; neither are you. I love that!
Our love is perfect. And even though we may not be, our love creates a bridge that spans over our imperfections and joins us where it matters.
I love you! — Steve Maraboli
I was ready for huge transformation, emerging from the chrysalis, like the butterfly, a true metamorphosis, alive in all my beauty. — Leeza Donatella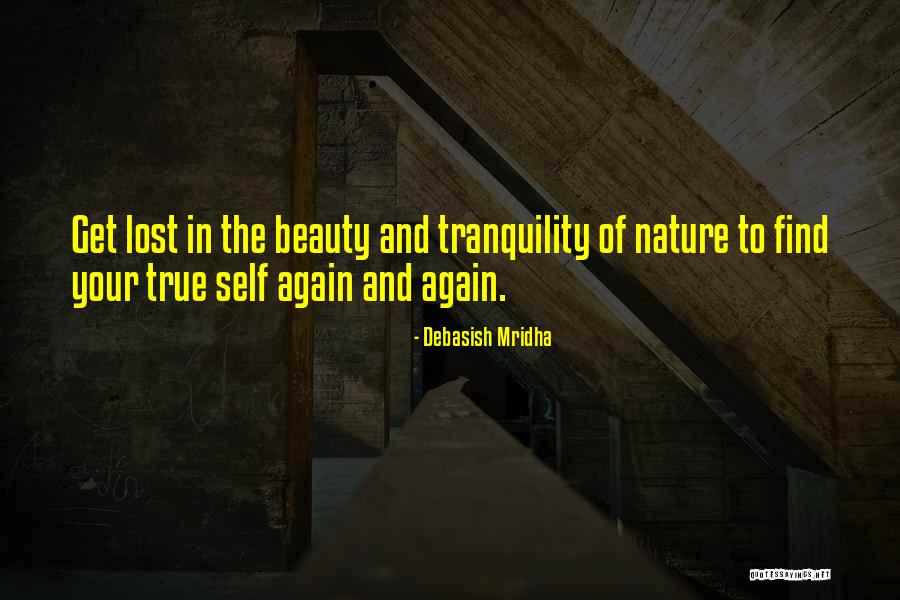 Get lost in the beauty and tranquility of nature to find your true self again and again. — Debasish Mridha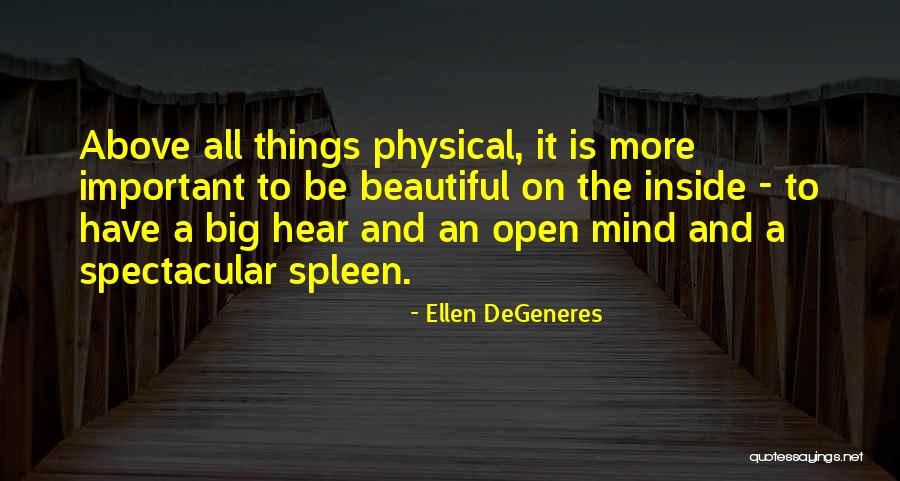 Above all things physical, it is more important to be beautiful on the inside - to have a big hear and an open mind and a spectacular spleen. — Ellen DeGeneres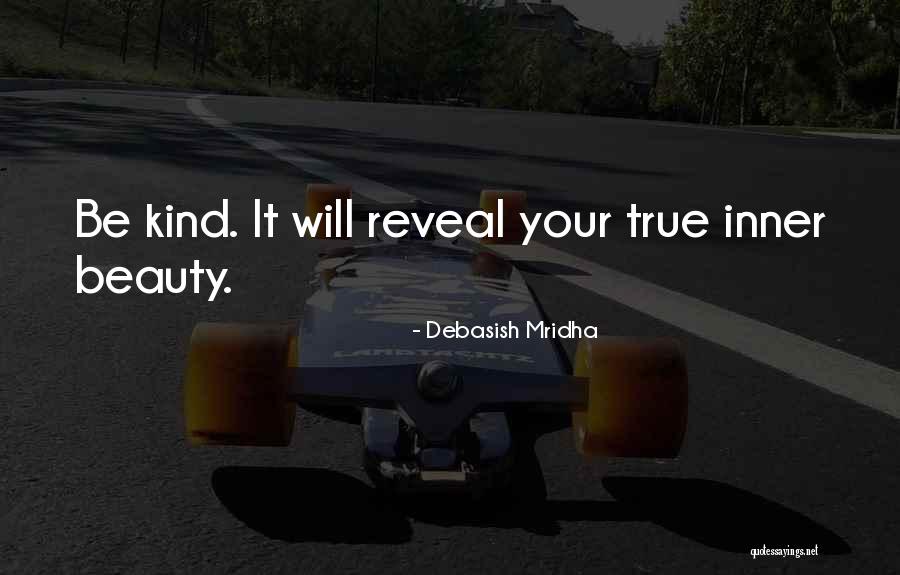 Be kind. It will reveal your true inner beauty. — Debasish Mridha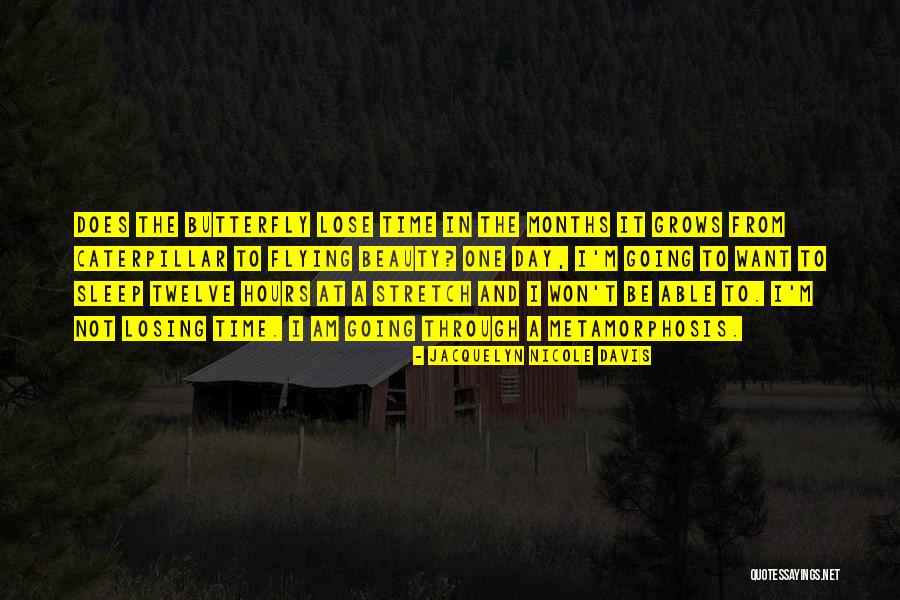 Does the butterfly lose time in the months it grows from caterpillar to flying beauty? One day, I'm going to want to sleep twelve hours at a stretch and I won't be able to. I'm not losing time. I am going through a metamorphosis. — Jacquelyn Nicole Davis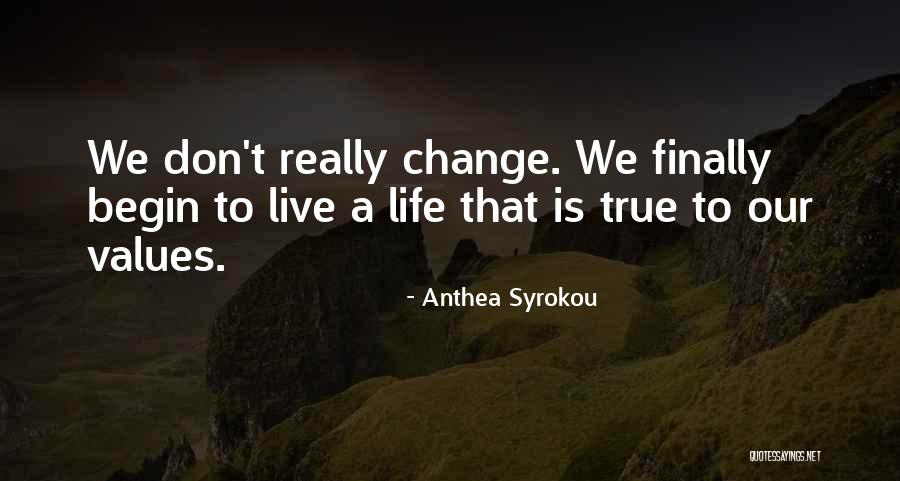 We don't really change. We finally begin to live a life that is true to our values. — Anthea Syrokou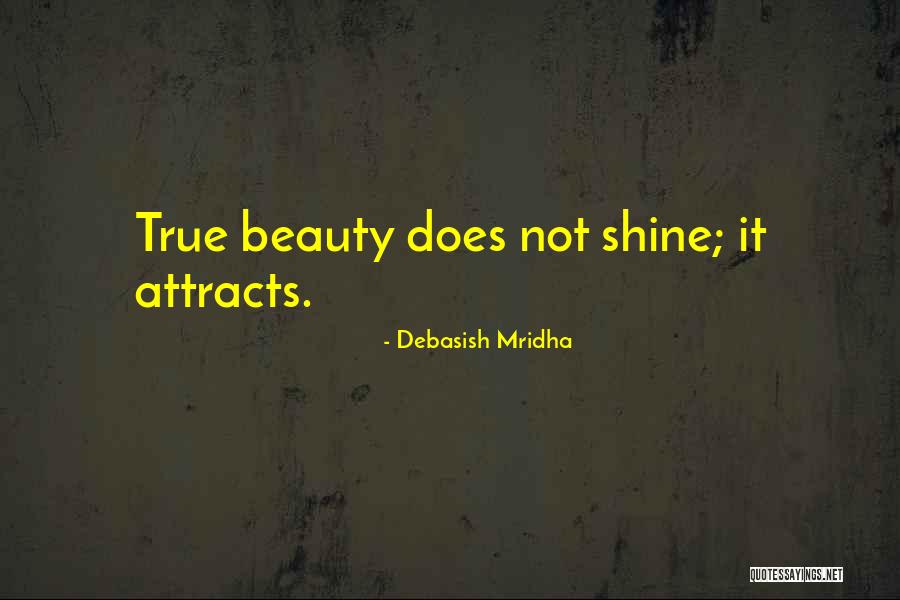 True beauty does not shine; it attracts. — Debasish Mridha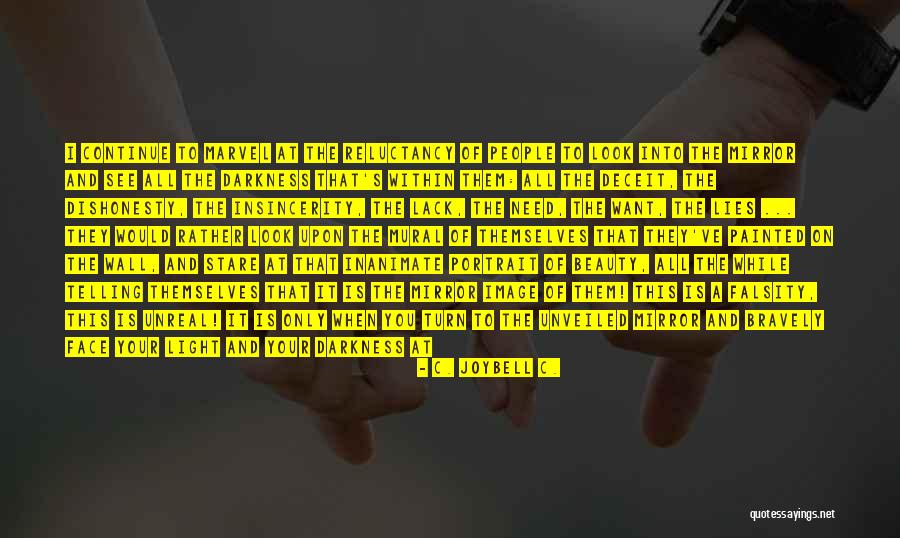 I continue to marvel at the reluctancy of people to look into the mirror and see all the darkness that's within them: all the deceit, the dishonesty, the insincerity, the lack, the need, the want, the lies ... they would rather look upon the mural of themselves that they've painted on the wall, and stare at that inanimate portrait of beauty, all the while telling themselves that it is the mirror image of them! This is a falsity, this is unreal! It is only when you turn to the unveiled mirror and bravely face your light and your darkness at once, that you will be able to see the true image of you! How can you pull the thorns from your skin if you are too afraid to open your eyes and look at them? You must open your eyes first, look at the thorns where they are piercing your flesh, and only then can you pull them out! — C. JoyBell C.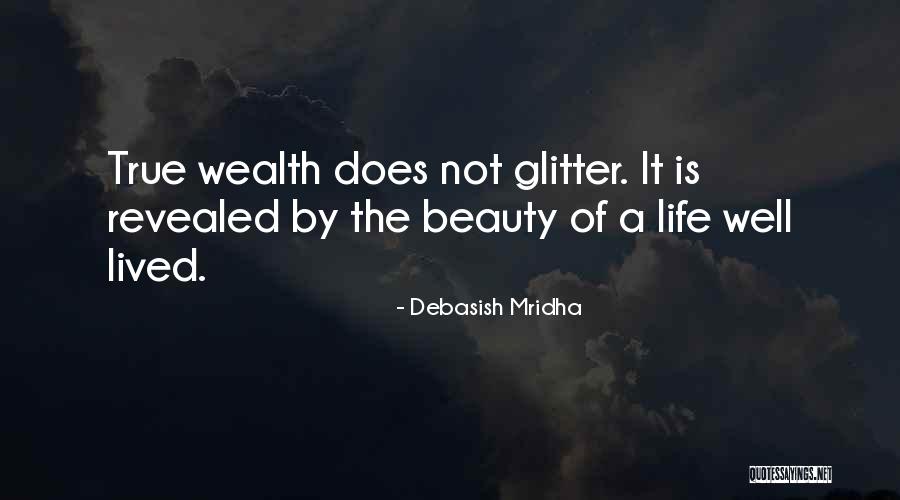 True wealth does not glitter. It is revealed by the beauty of a life well lived. — Debasish Mridha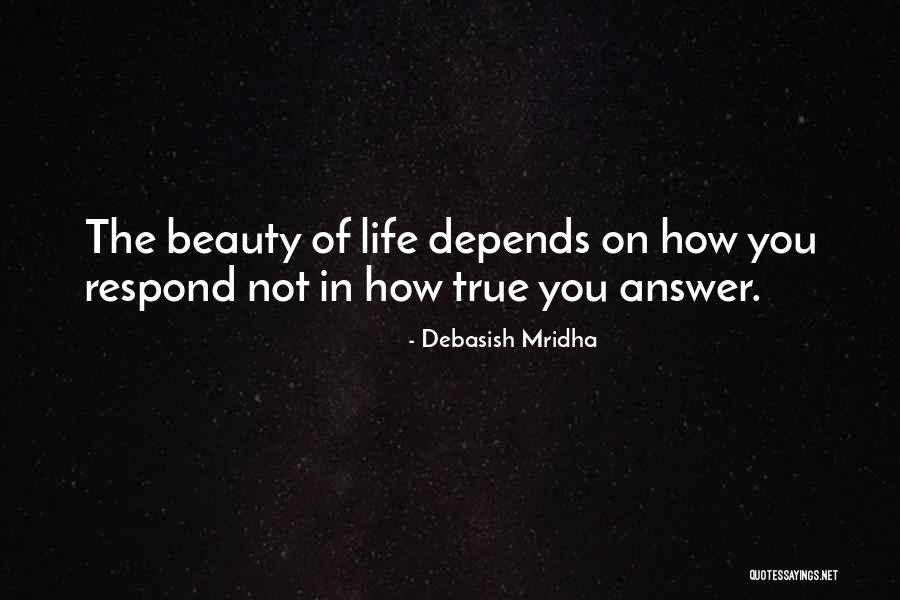 The beauty of life depends on how you respond not in how true you answer. — Debasish Mridha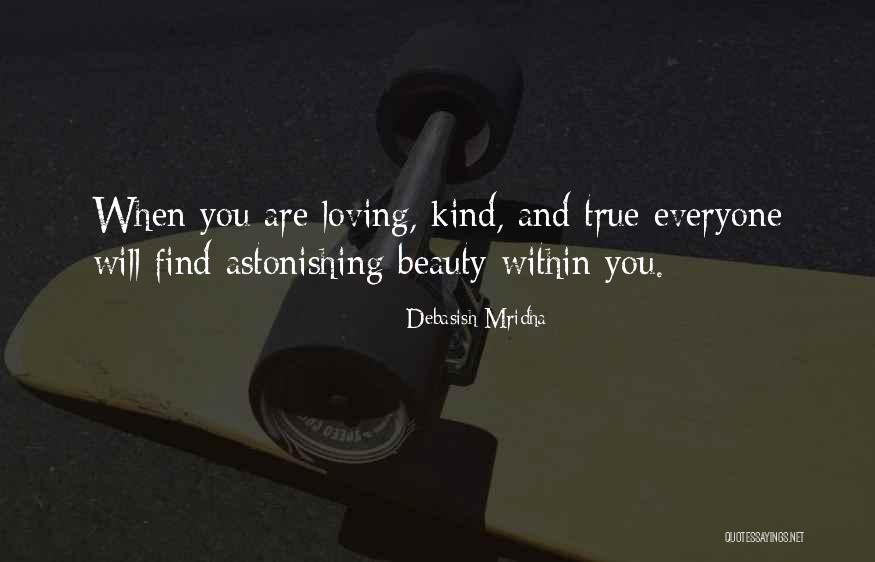 When you are loving, kind, and true everyone will find astonishing beauty within you. — Debasish Mridha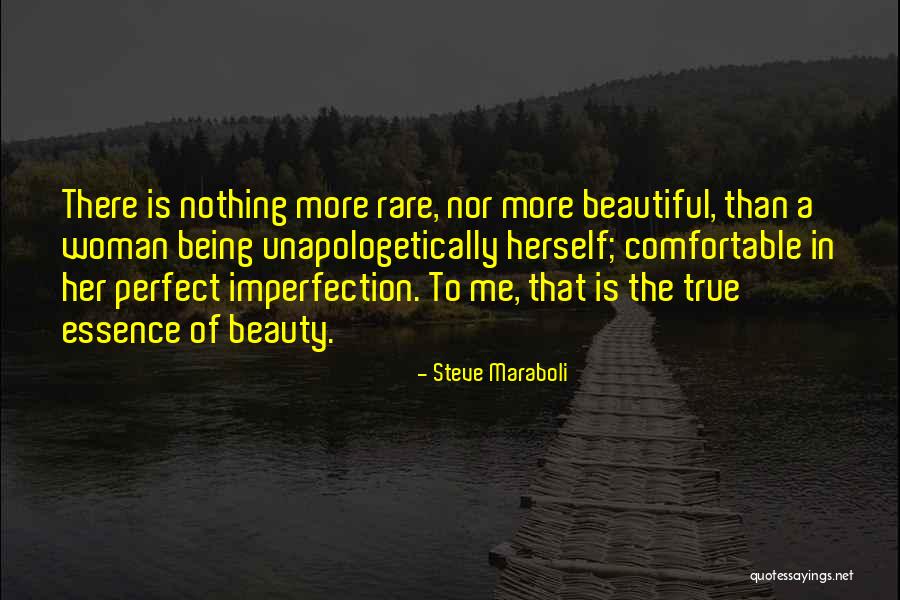 There is nothing more rare, nor more beautiful, than a woman being unapologetically herself; comfortable in her perfect imperfection. To me, that is the true essence of beauty. — Steve Maraboli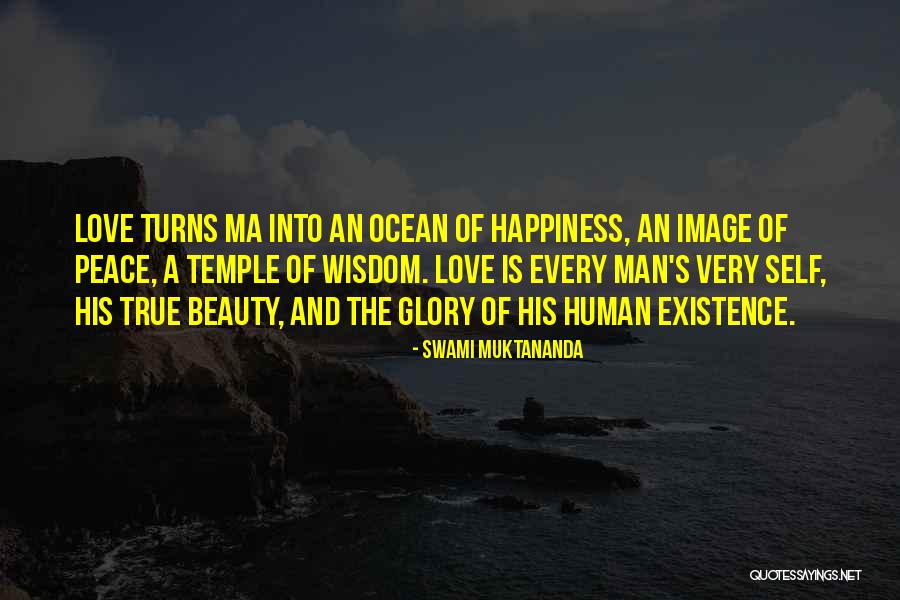 Love turns ma into an ocean of happiness, an image of peace, a temple of wisdom. Love is every man's very Self, his true beauty, and the glory of his human existence. — Swami Muktananda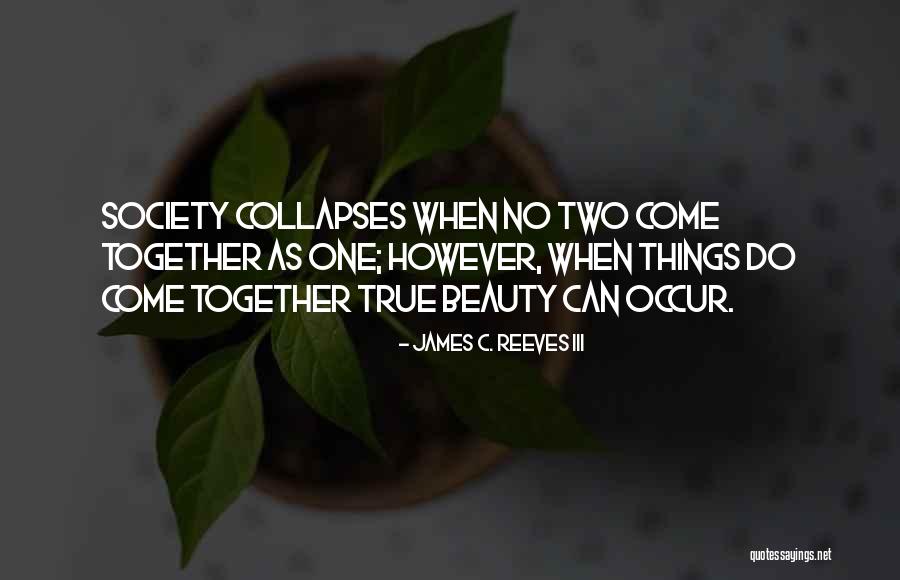 Society collapses when no two come together as one; however, when things do come together true beauty can occur. — James C. Reeves III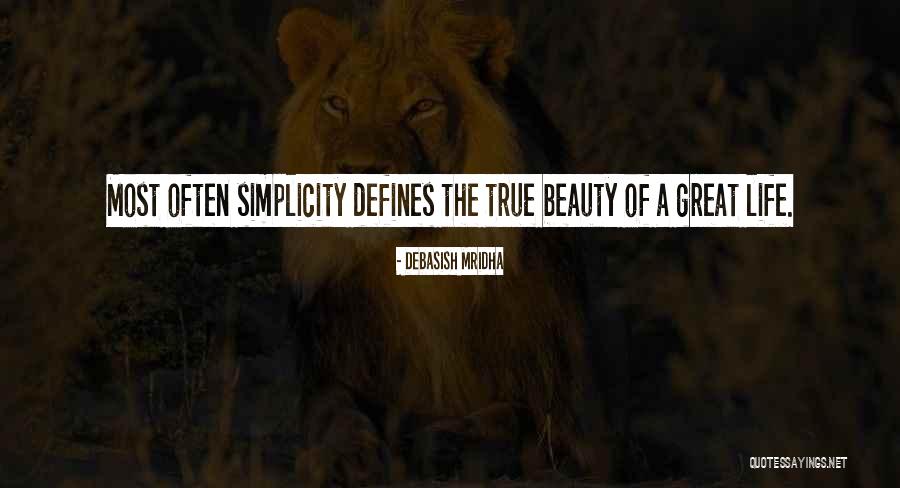 Most often simplicity defines the true beauty of a great life. — Debasish Mridha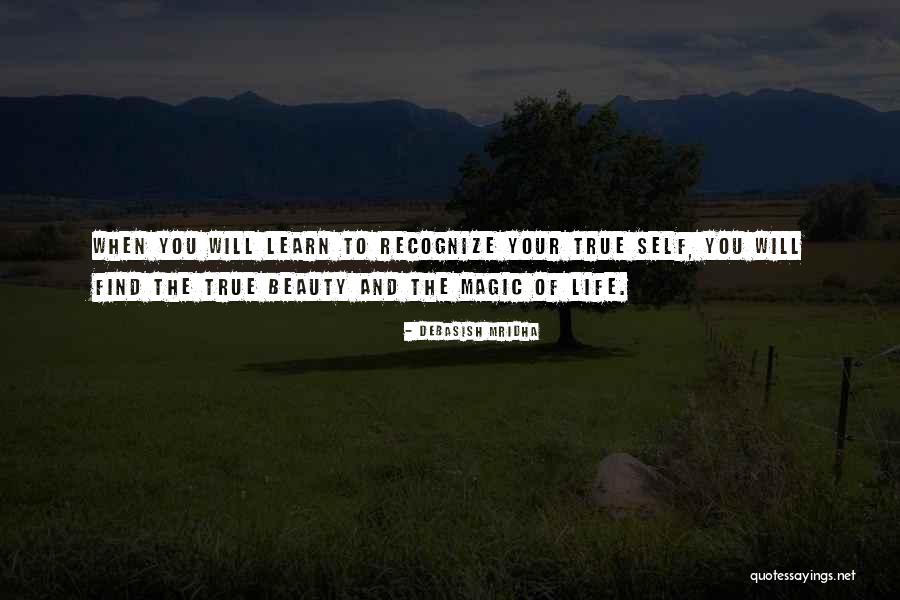 When you will learn to recognize your true self, you will find the true beauty and the magic of life. — Debasish Mridha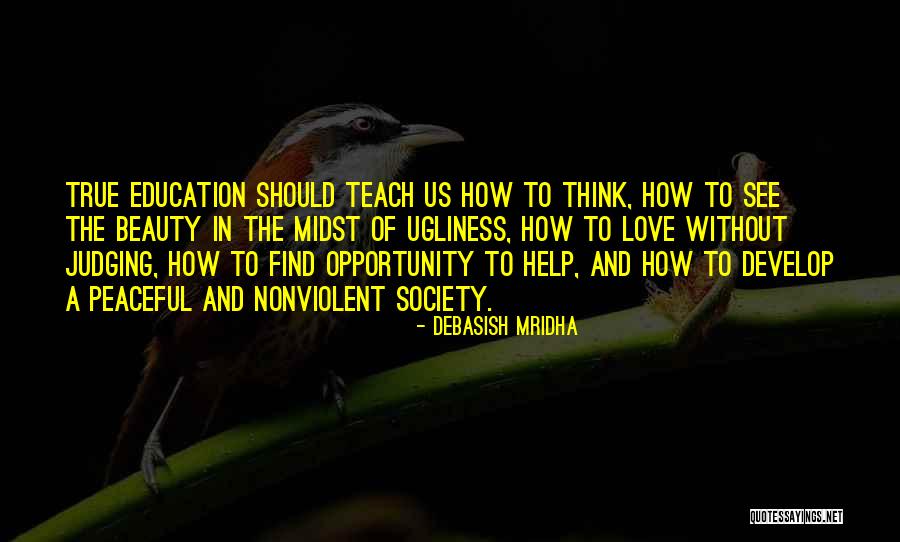 True education should teach us how to think, how to see the beauty in the midst of ugliness, how to love without judging, how to find opportunity to help, and how to develop a peaceful and nonviolent society. — Debasish Mridha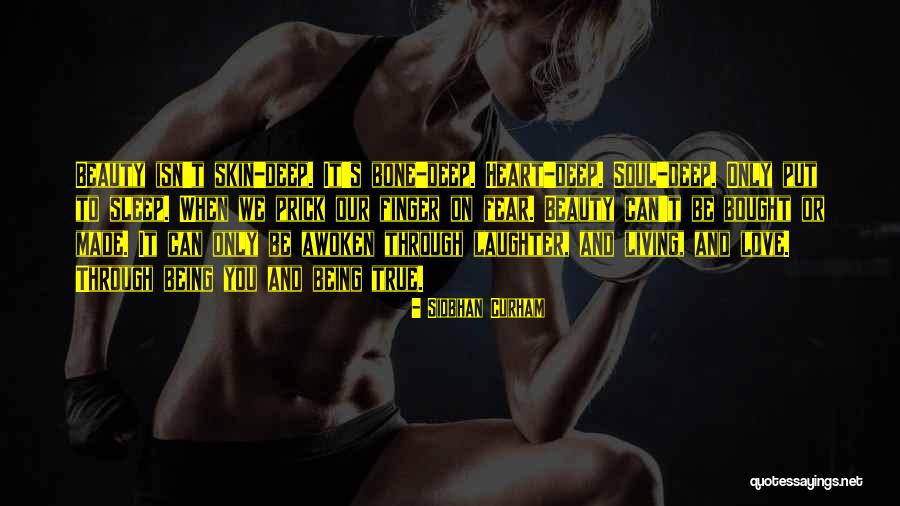 Beauty isn't skin-deep. It's bone-deep. Heart-deep. Soul-deep. Only put to sleep. When we prick our finger on fear. Beauty can't be bought or made. It can only be awoken through laughter, and living, and love. Through being you and being true. — Siobhan Curham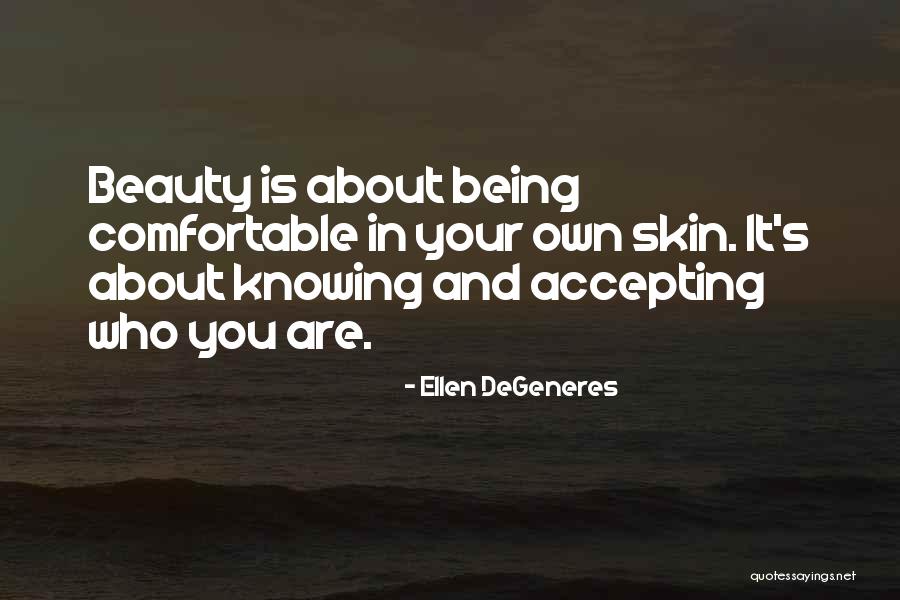 Beauty is about being comfortable in your own skin. It's about knowing and accepting who you are. — Ellen DeGeneres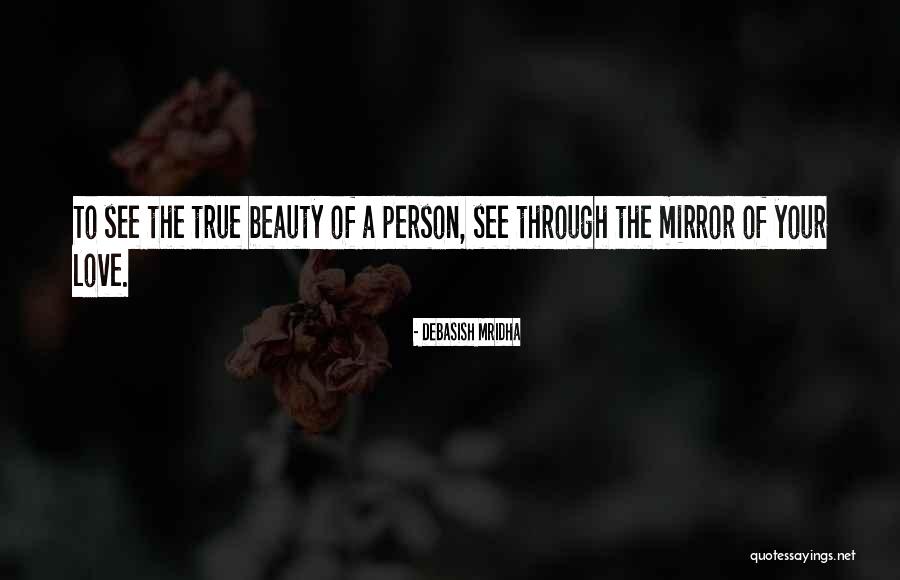 To see the true beauty of a person, see through the mirror of your love. — Debasish Mridha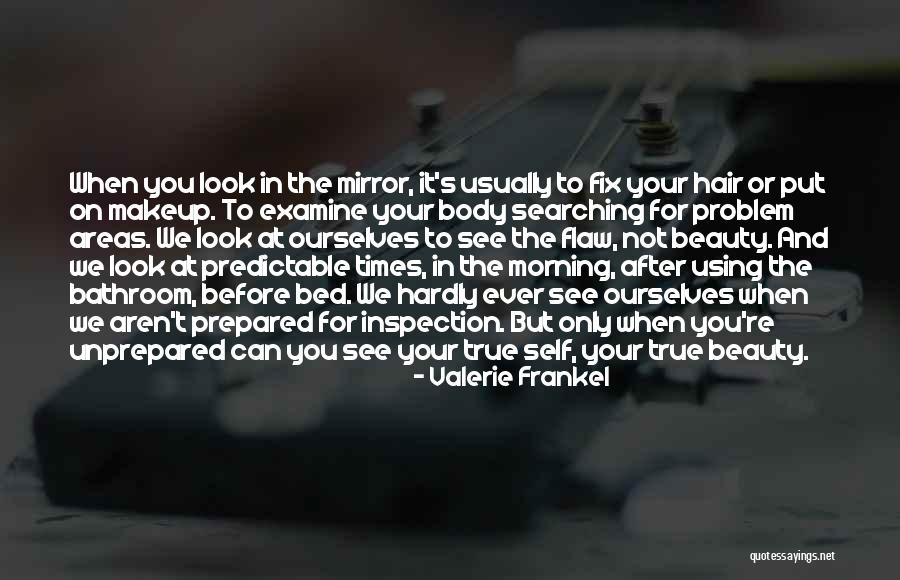 When you look in the mirror, it's usually to fix your hair or put on makeup. To examine your body searching for problem areas. We look at ourselves to see the flaw, not beauty. And we look at predictable times, in the morning, after using the bathroom, before bed. We hardly ever see ourselves when we aren't prepared for inspection. But only when you're unprepared can you see your true self, your true beauty. — Valerie Frankel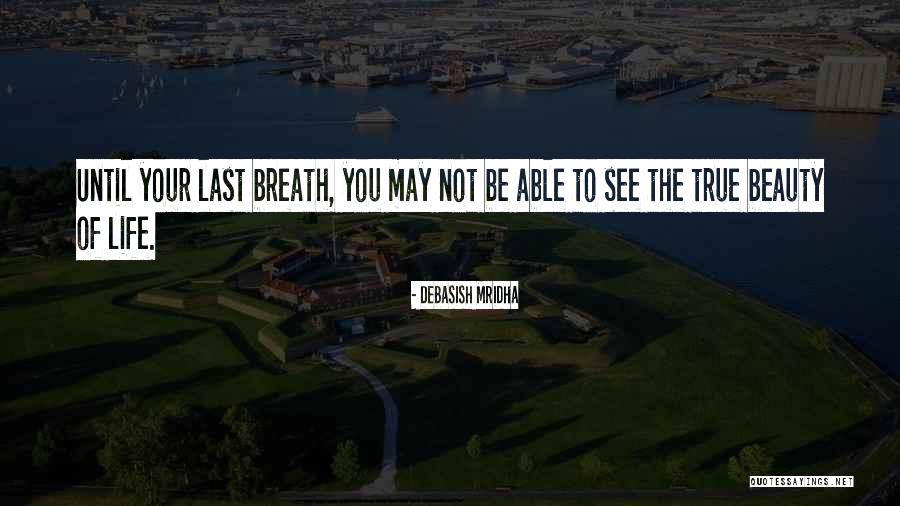 Until your last breath, you may not be able to see the true beauty of life. — Debasish Mridha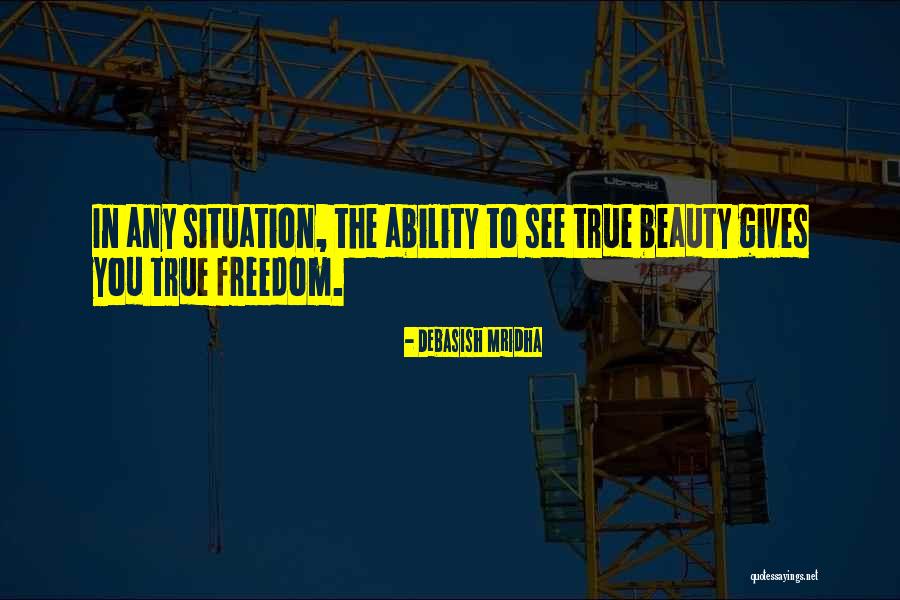 In any situation, the ability to see true beauty gives you true freedom. — Debasish Mridha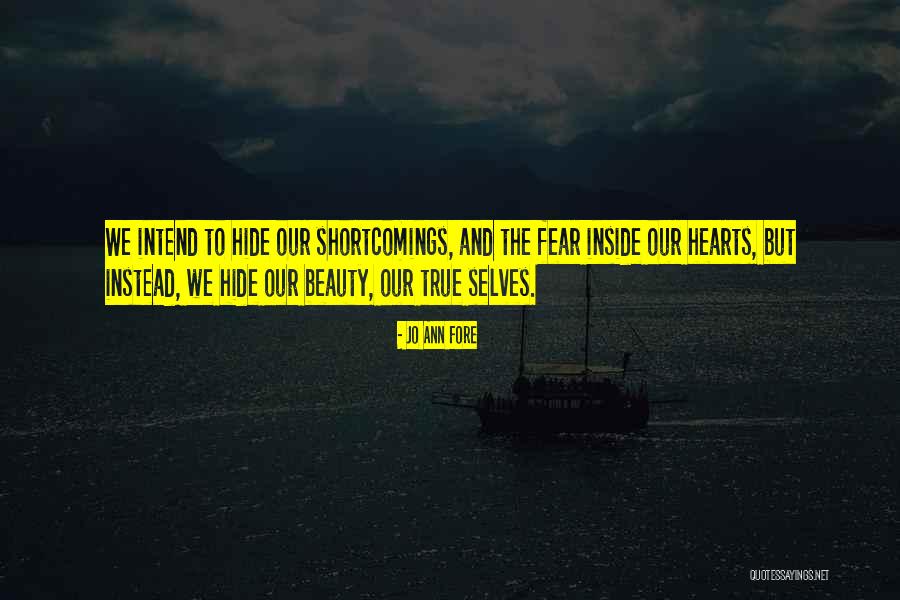 We intend to hide our shortcomings, and the fear inside our hearts, but instead, we hide our beauty, our true selves. — Jo Ann Fore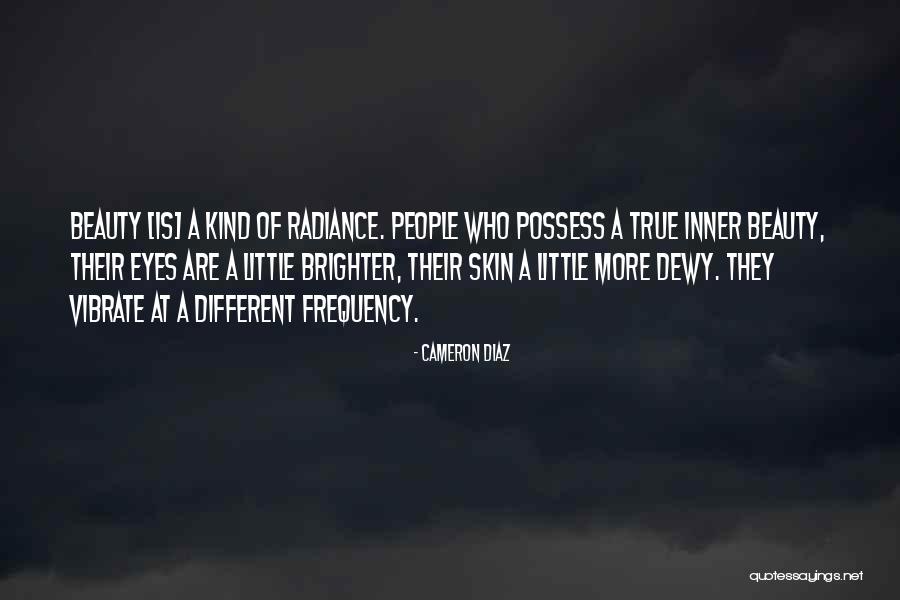 Beauty [is] a kind of radiance. People who possess a true inner beauty, their eyes are a little brighter, their skin a little more dewy. They vibrate at a different frequency. — Cameron Diaz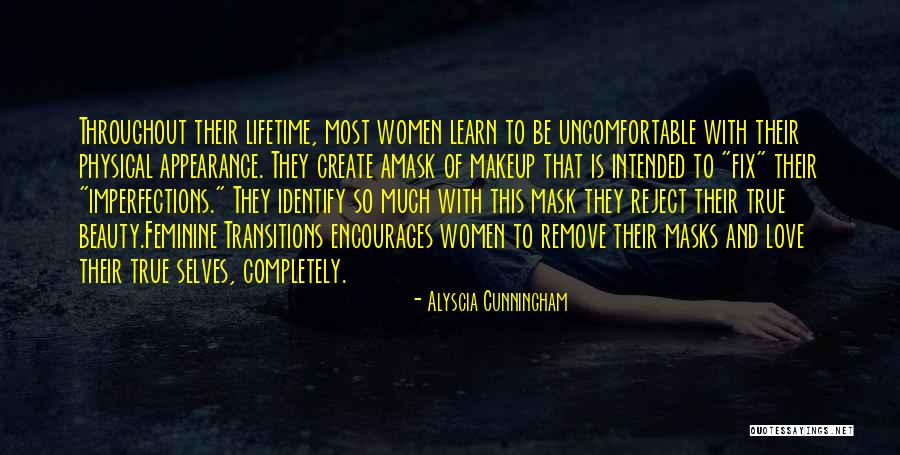 Throughout their lifetime, most women learn to be uncomfortable with their physical appearance. They create a
mask of makeup that is intended to "fix" their "imperfections." They identify so much with this mask they reject their true beauty.
Feminine Transitions encourages women to remove their masks and love their true selves, completely. — Alyscia Cunningham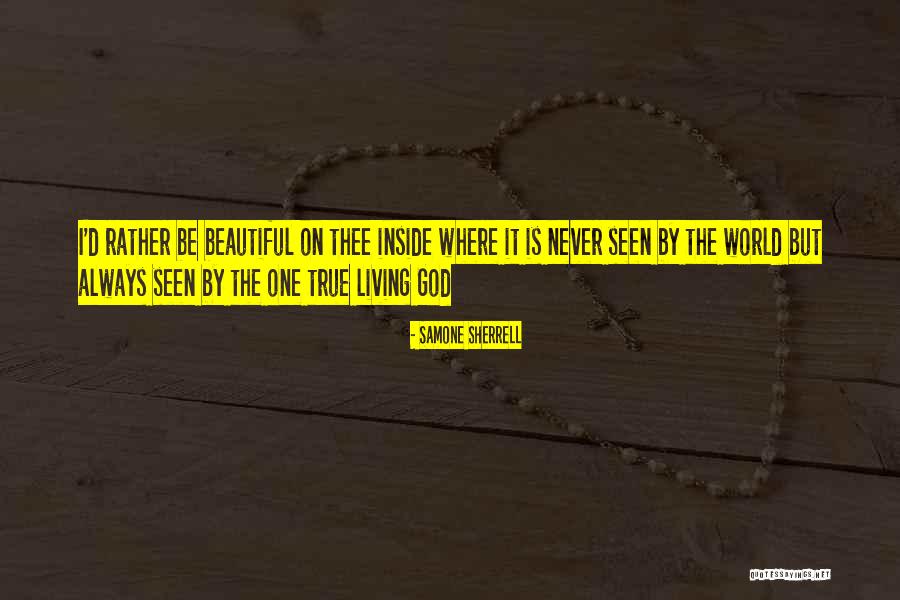 I'd rather be beautiful on thee inside where it is never seen by the world but always seen by the one true living God — Samone Sherrell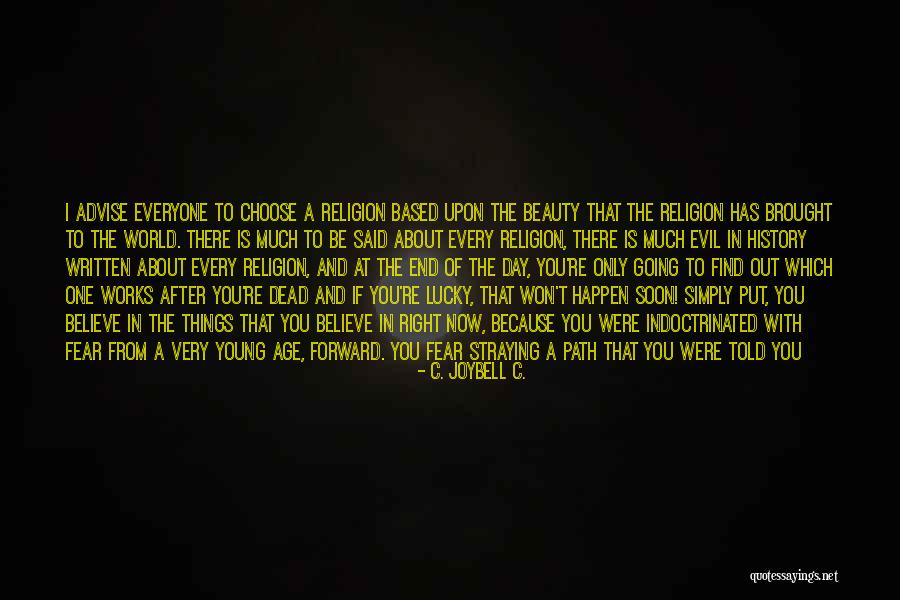 I advise everyone to choose a religion based upon the beauty that the religion has brought to the world. There is much to be said about every religion, there is much evil in history written about every religion, and at the end of the day, you're only going to find out which one works after you're dead and if you're lucky, that won't happen soon! Simply put, you believe in the things that you believe in right now, because you were indoctrinated with fear from a very young age, forward. You fear straying a path that you were told you should walk on. So what path should you really walk on? Walk on the path that has created, is creating, and will be creating - beauty. The only real sign of anything worthwhile, is beauty. The true religion is the belief in what is beautiful. So if something creates a beauty in your heart and in the world - walk that path. — C. JoyBell C.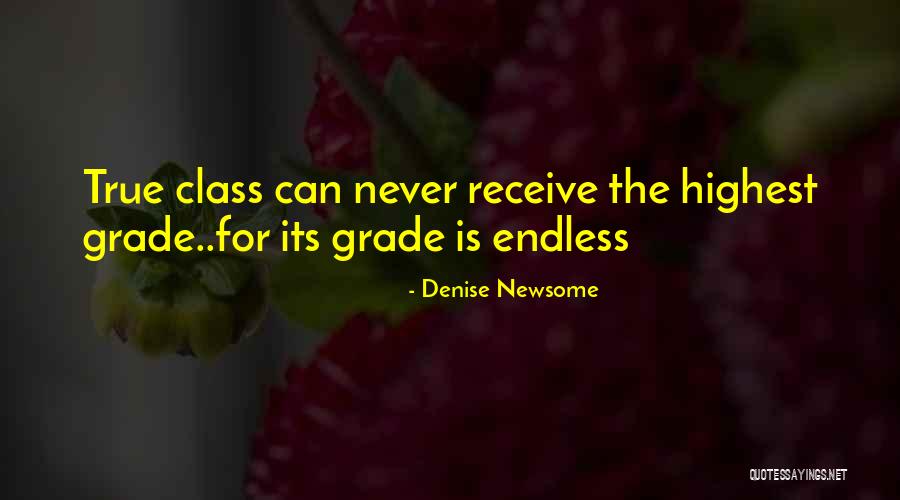 True class can never receive the highest grade..for its grade is endless — Denise Newsome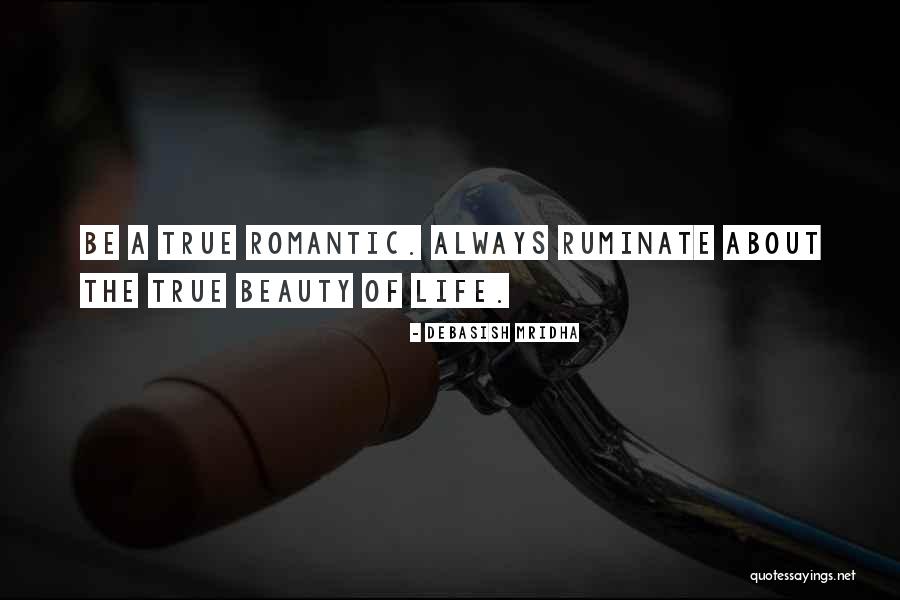 Be a true romantic. Always ruminate about the true beauty of life. — Debasish Mridha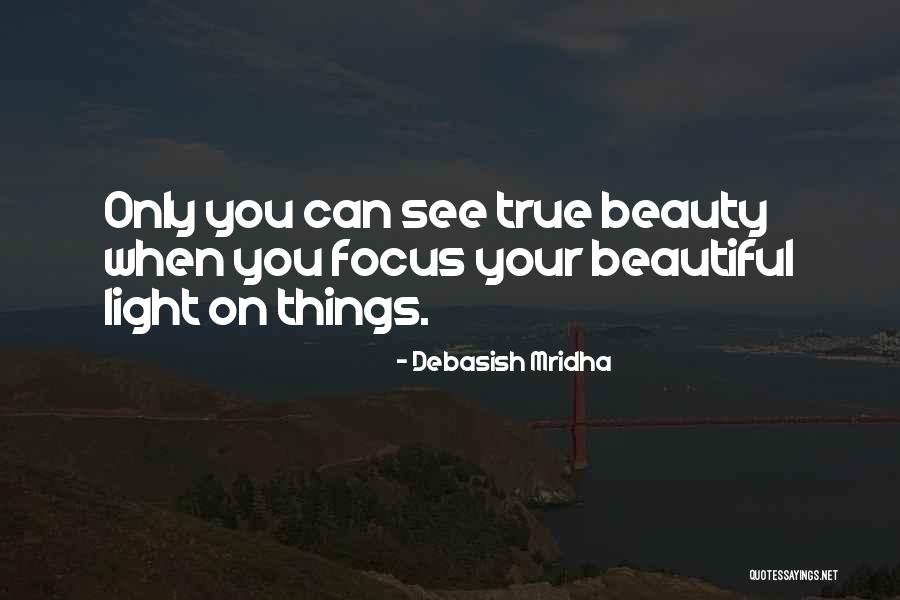 Only you can see true beauty when you focus your beautiful light on things. — Debasish Mridha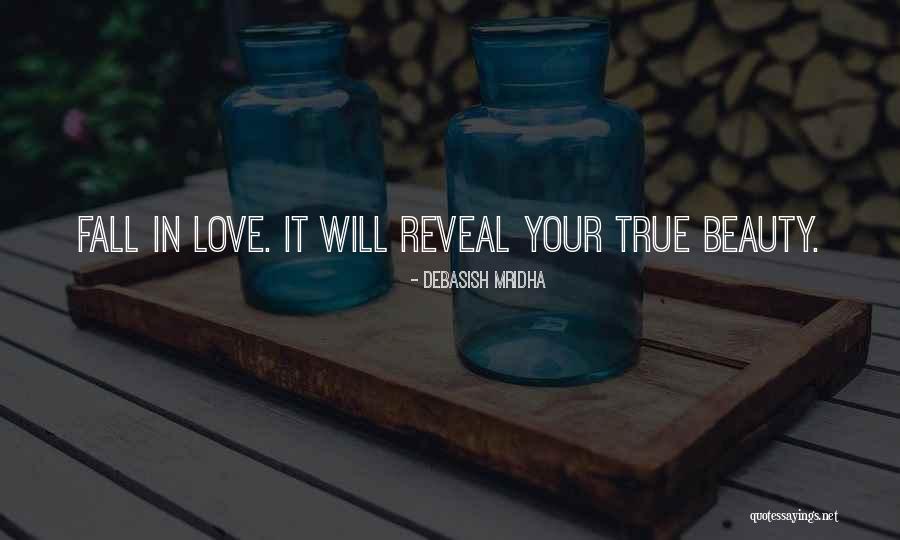 Fall in love. It will reveal your true beauty. — Debasish Mridha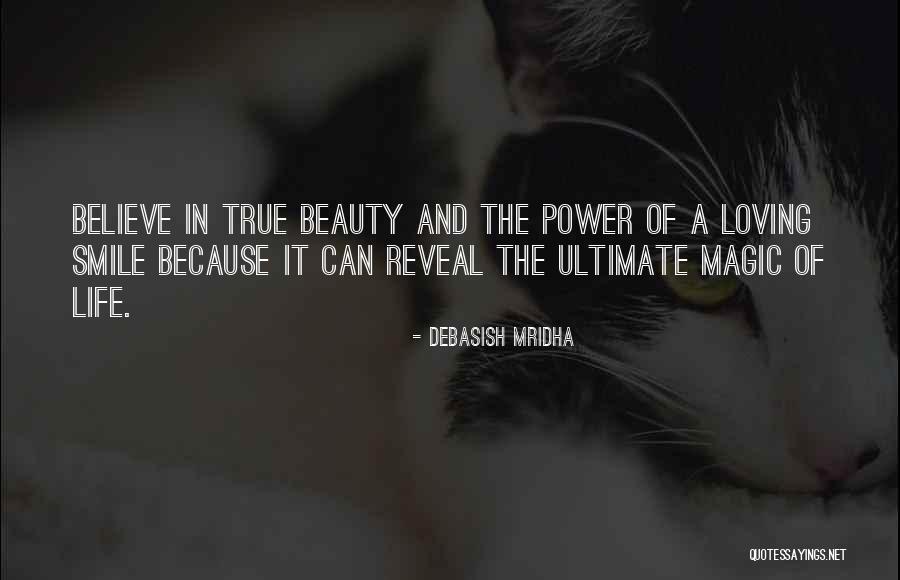 Believe in true beauty and the power of a loving smile because it can reveal the ultimate magic of life. — Debasish Mridha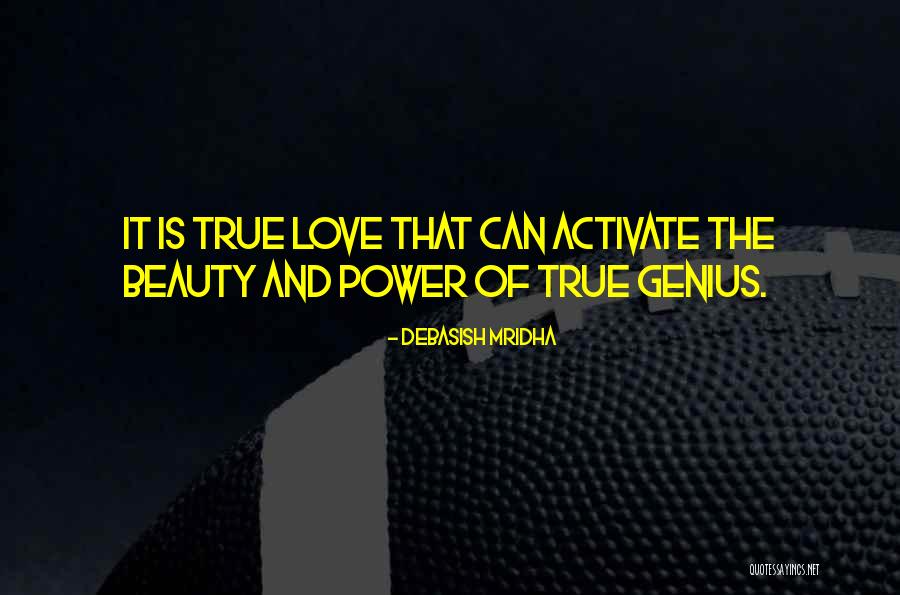 It is true love that can activate the beauty and power of true genius. — Debasish Mridha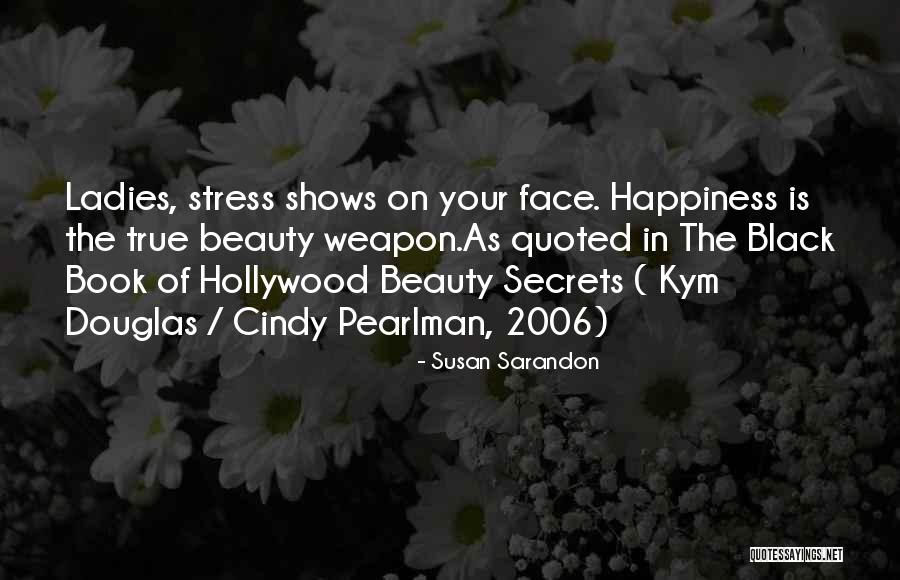 Ladies, stress shows on your face. Happiness is the true beauty weapon.
As quoted in The Black Book of Hollywood Beauty Secrets ( Kym Douglas / Cindy Pearlman, 2006) — Susan Sarandon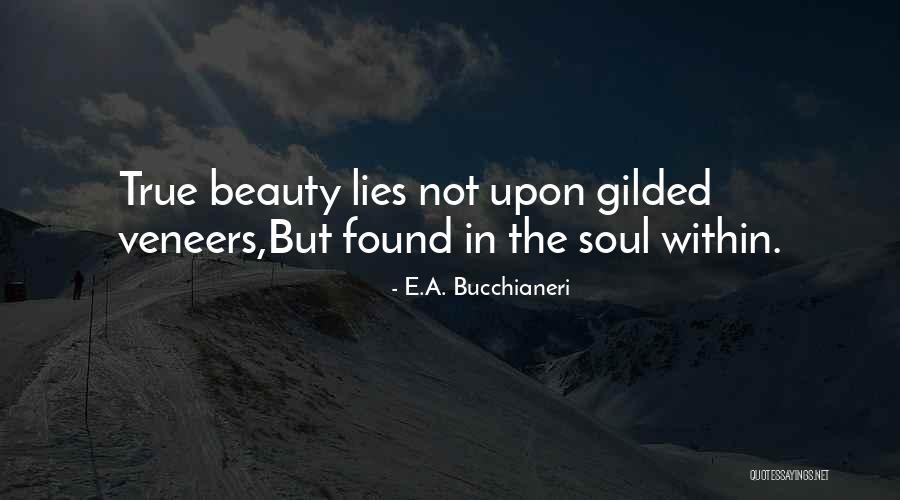 True beauty lies not upon gilded veneers,
But found in the soul within. — E.A. Bucchianeri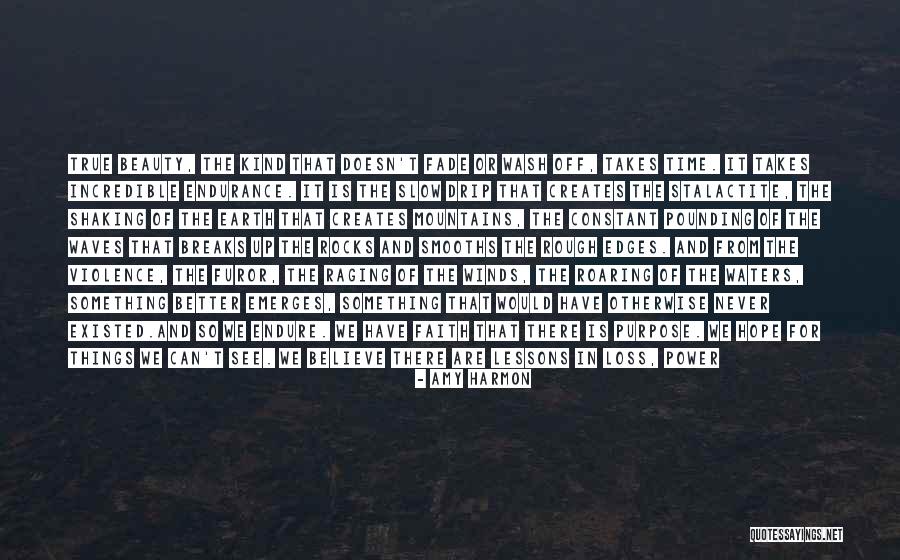 True beauty, the kind that doesn't fade or wash off, takes time. It takes incredible endurance. It is the slow drip that creates the stalactite, the shaking of the Earth that creates mountains, the constant pounding of the waves that breaks up the rocks and smooths the rough edges. And from the violence, the furor, the raging of the winds, the roaring of the waters, something better emerges, something that would have otherwise never existed.
And so we endure. We have faith that there is purpose. We hope for things we can't see. We believe there are lessons in loss, power in love, and that we have within us the potential for a beauty so magnificent, our bodies can't contain it. — Amy Harmon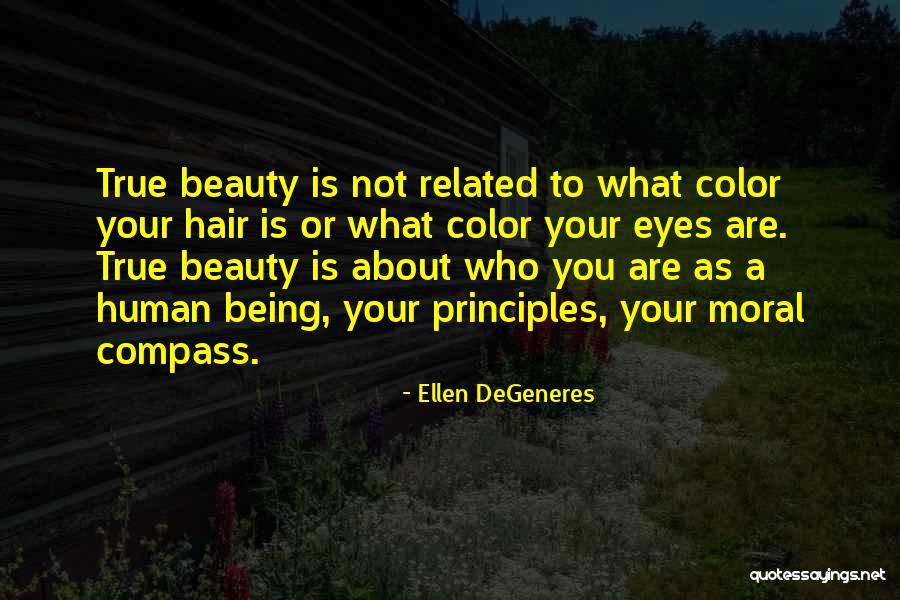 True beauty is not related to what color your hair is or what color your eyes are. True beauty is about who you are as a human being, your principles, your moral compass. — Ellen DeGeneres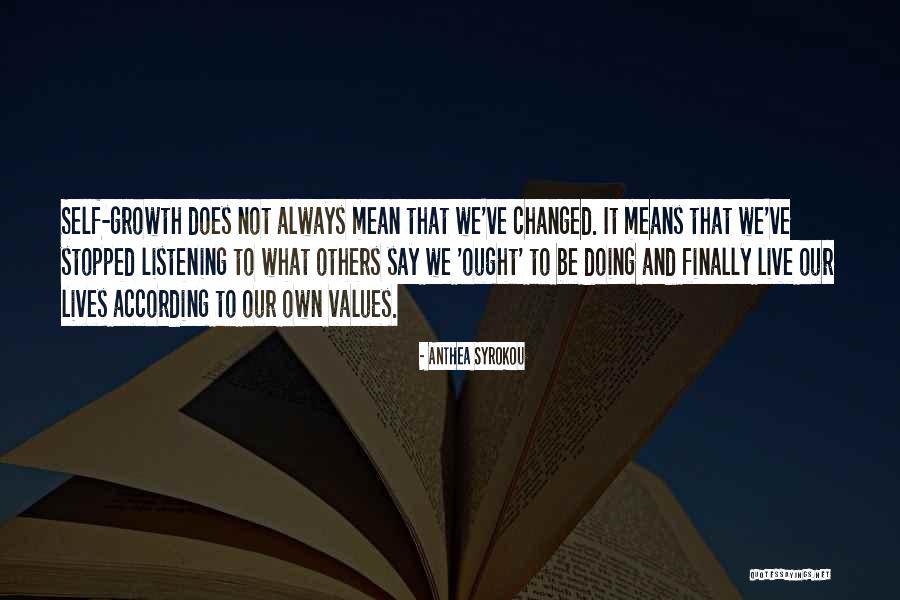 Self-growth does not always mean that we've changed. It means that we've stopped listening to what others say we 'ought' to be doing and finally live our lives according to our own values. — Anthea Syrokou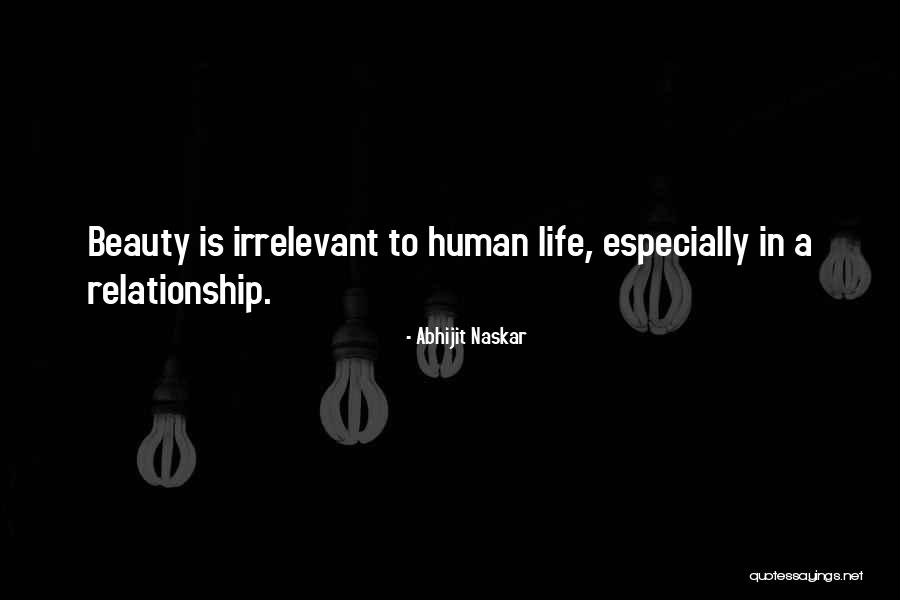 Beauty is irrelevant to human life, especially in a relationship. — Abhijit Naskar