Quotes & Sayings About Treating Others How They Treat You
Enjoy reading and share 32 famous quotes about Treating Others How They Treat You with everyone.
Top Treating Others How They Treat You Quotes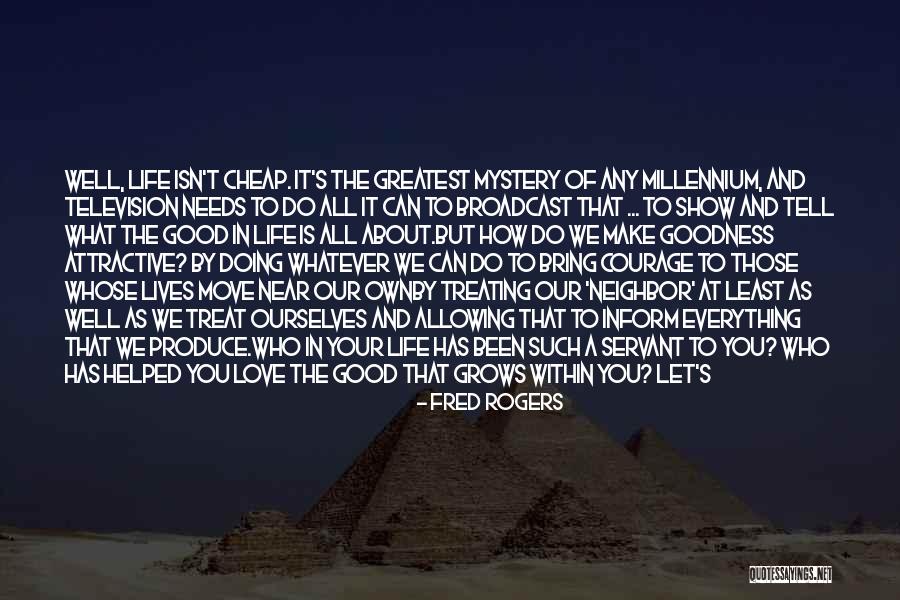 Well, life isn't cheap. It's the greatest mystery of any millennium, and television needs to do all it can to broadcast that ... to show and tell what the good in life is all about.
But how do we make goodness attractive? By doing whatever we can do to bring courage to those whose lives move near our own
by treating our 'neighbor' at least as well as we treat ourselves and allowing that to inform everything that we produce.
Who in your life has been such a servant to you? Who has helped you love the good that grows within you? Let's just take ten seconds to think of some of those people who have loved us and wanted what was best for us in life, those who have encouraged us to become who we are tonight - just ten seconds of silence.
No matter where they are, either here or in heaven, imagine how pleased those people must be to know that you thought of them right now. — Fred Rogers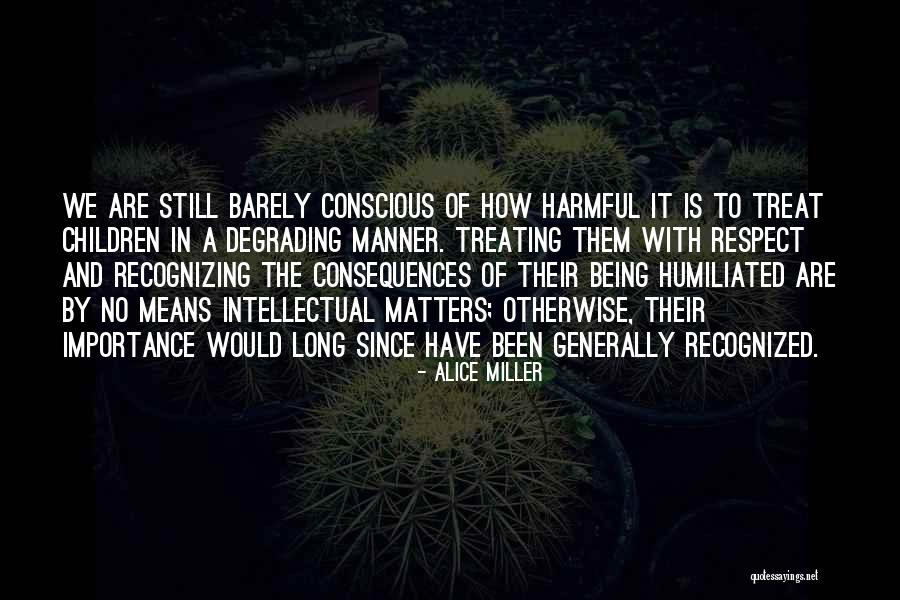 We are still barely conscious of how harmful it is to treat children in a degrading manner. Treating them with respect and recognizing the consequences of their being humiliated are by no means intellectual matters; otherwise, their importance would long since have been generally recognized. — Alice Miller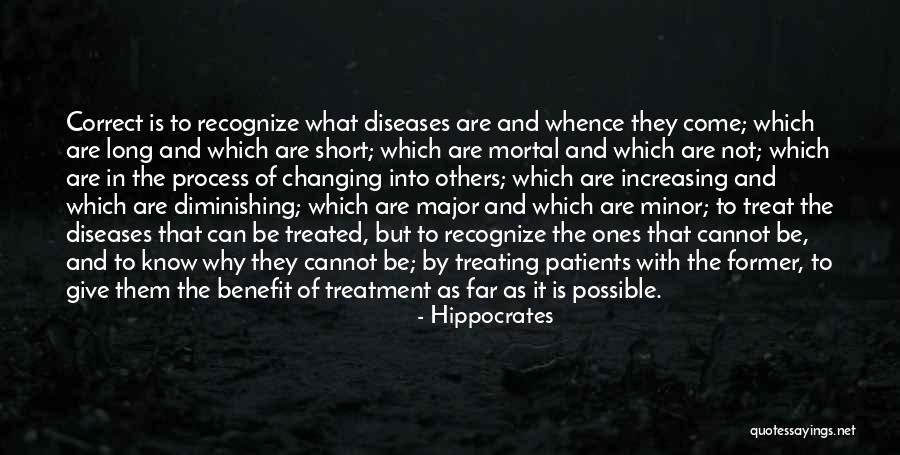 Correct is to recognize what diseases are and whence they come; which are long and which are short; which are mortal and which are not; which are in the process of changing into others; which are increasing and which are diminishing; which are major and which are minor; to treat the diseases that can be treated, but to recognize the ones that cannot be, and to know why they cannot be; by treating patients with the former, to give them the benefit of treatment as far as it is possible. — Hippocrates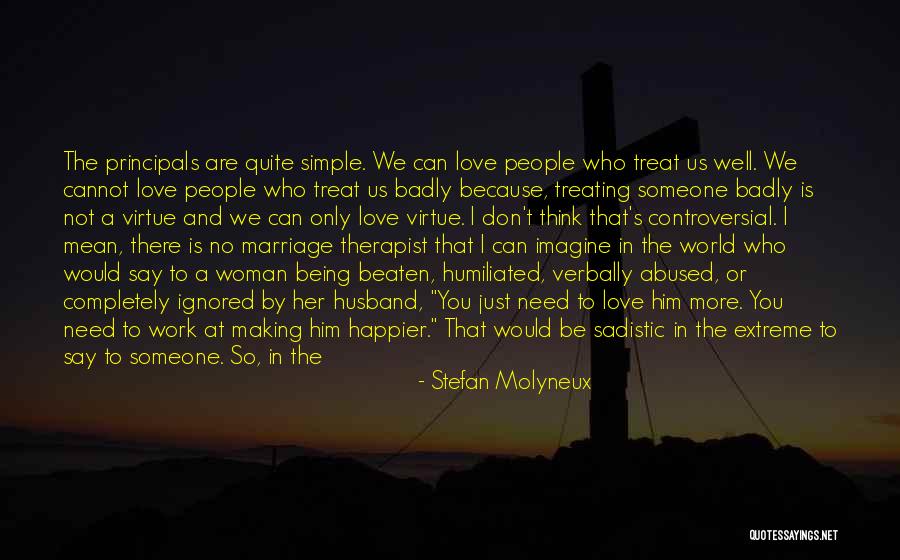 The principals are quite simple. We can love people who treat us well. We cannot love people who treat us badly because, treating someone badly is not a virtue and we can only love virtue. I don't think that's controversial. I mean, there is no marriage therapist that I can imagine in the world who would say to a woman being beaten, humiliated, verbally abused, or completely ignored by her husband, "You just need to love him more. You need to work at making him happier." That would be sadistic in the extreme to say to someone.
So, in the same way I say, if anyone, I don't care if they are your priest, god, father, mother, or your Siamese twin cousin coming out of your elbow or ass. I don't care. If someone is treating you badly, that is not good for you. The solution is not you being so great that you both become better. That's not a realistic solution. — Stefan Molyneux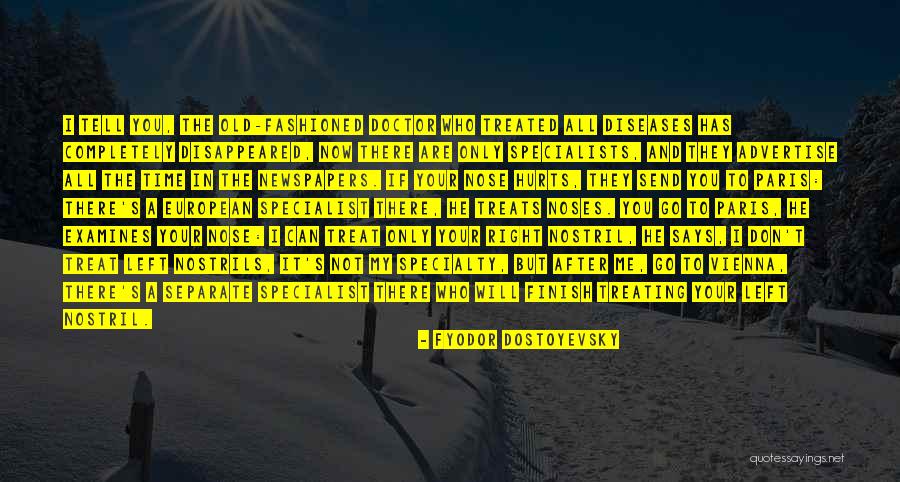 I tell you, the old-fashioned doctor who treated all diseases has completely disappeared, now there are only specialists, and they advertise all the time in the newspapers. If your nose hurts, they send you to Paris: there's a European specialist there, he treats noses. You go to Paris, he examines your nose: I can treat only your right nostril, he says, I don't treat left nostrils, it's not my specialty, but after me, go to Vienna, there's a separate specialist there who will finish treating your left nostril. — Fyodor Dostoyevsky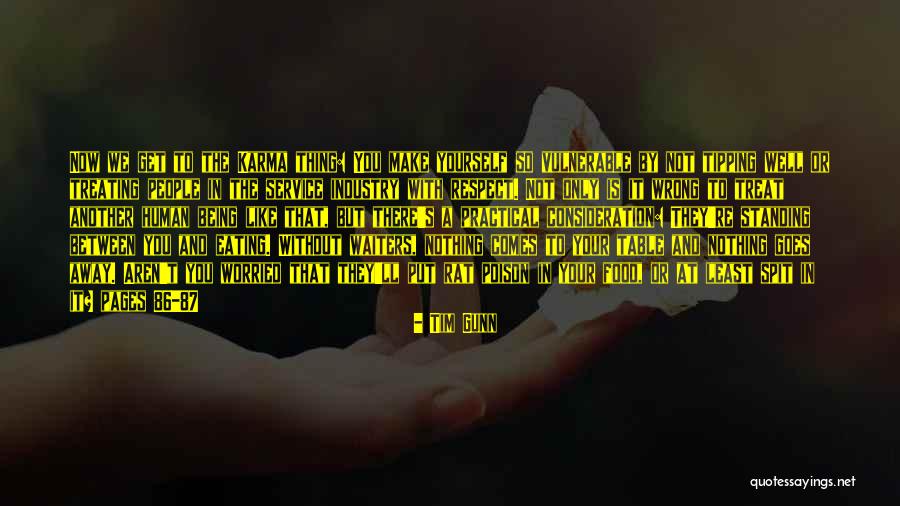 Now we get to the Karma thing: You make yourself so vulnerable by not tipping well or treating people in the service industry with respect. Not only is it wrong to treat another human being like that, but there's a practical consideration: They're standing between you and eating. Without waiters, nothing comes to your table and nothing goes away. Aren't you worried that they'll put rat poison in your food, or at least spit in it? pages 86-87 — Tim Gunn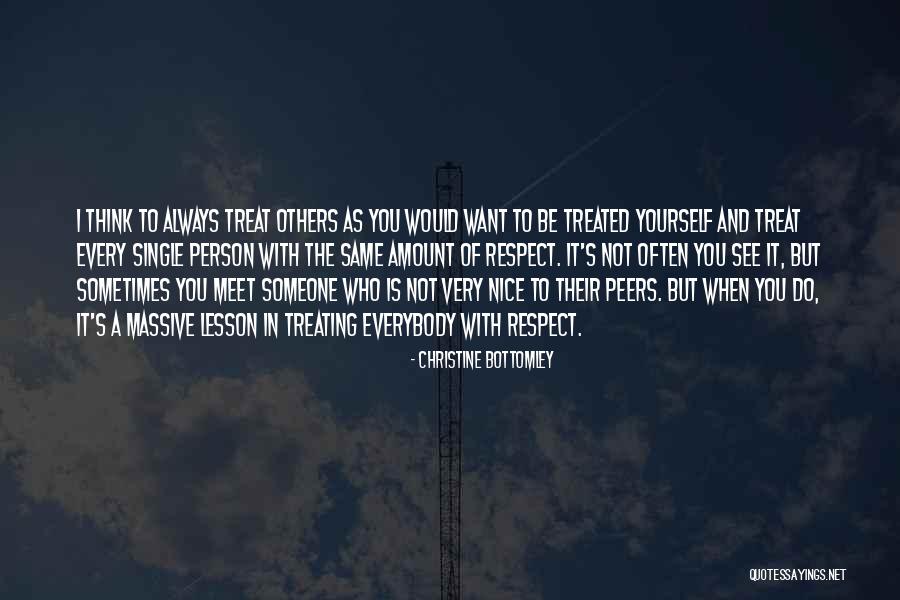 I think to always treat others as you would want to be treated yourself and treat every single person with the same amount of respect. It's not often you see it, but sometimes you meet someone who is not very nice to their peers. But when you do, it's a massive lesson in treating everybody with respect. — Christine Bottomley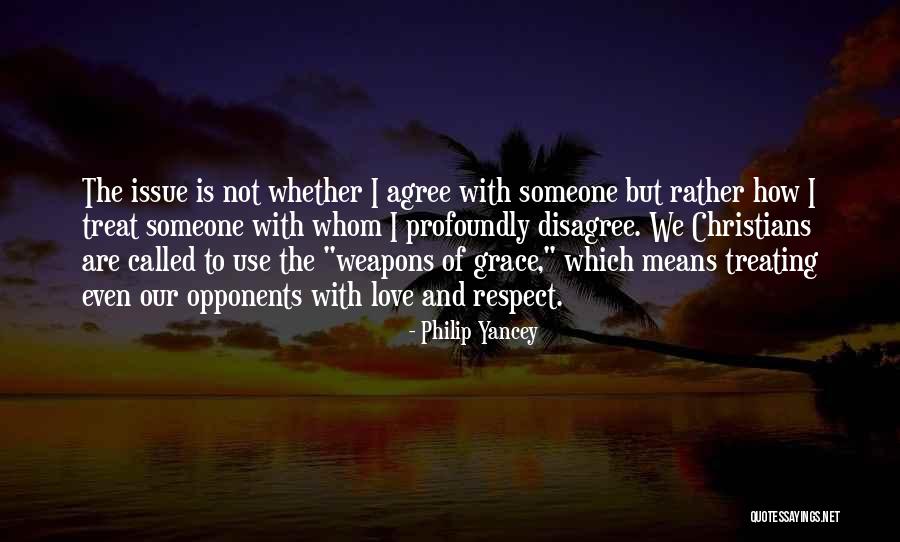 The issue is not whether I agree with someone but rather how I treat someone with whom I profoundly disagree. We Christians are called to use the "weapons of grace," which means treating even our opponents with love and respect. — Philip Yancey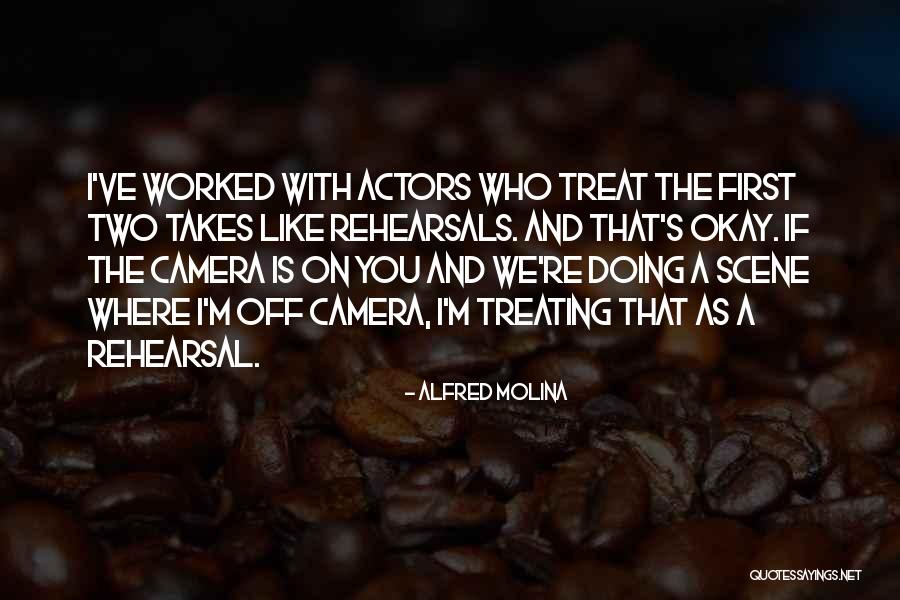 I've worked with actors who treat the first two takes like rehearsals. And that's okay. If the camera is on you and we're doing a scene where I'm off camera, I'm treating that as a rehearsal. — Alfred Molina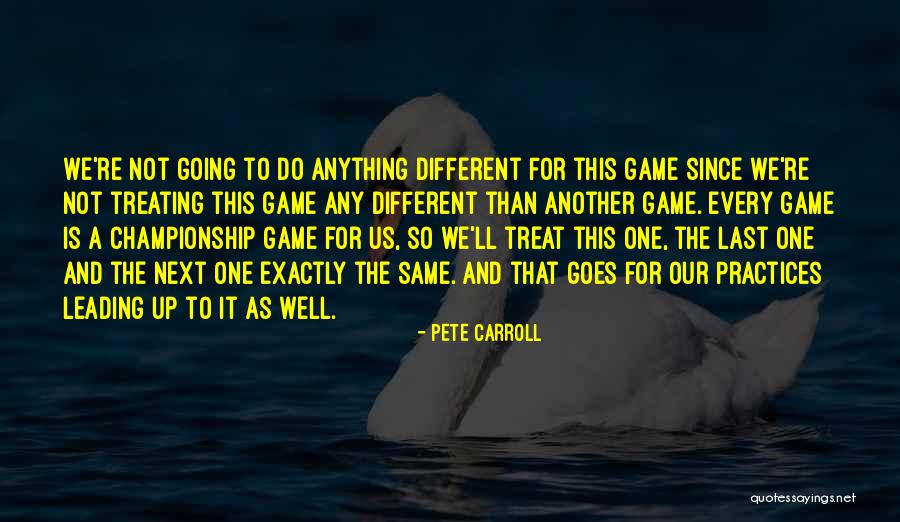 We're not going to do anything different for this game since we're not treating this game any different than another game. Every game is a championship game for us, so we'll treat this one, the last one and the next one exactly the same. And that goes for our practices leading up to it as well. — Pete Carroll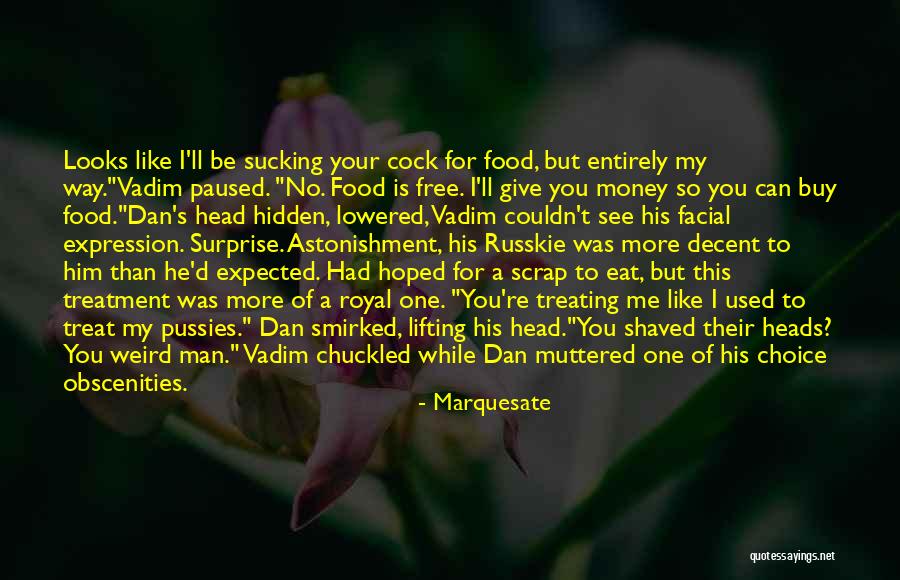 Looks like I'll be sucking your cock for food, but entirely my way."
Vadim paused. "No. Food is free. I'll give you money so you can buy food."
Dan's head hidden, lowered, Vadim couldn't see his facial expression. Surprise. Astonishment, his Russkie was more decent to him than he'd expected. Had hoped for a scrap to eat, but this treatment was more of a royal one. "You're treating me like I used to treat my pussies." Dan smirked, lifting his head.
"You shaved their heads? You weird man." Vadim chuckled while Dan muttered one of his choice obscenities. — Marquesate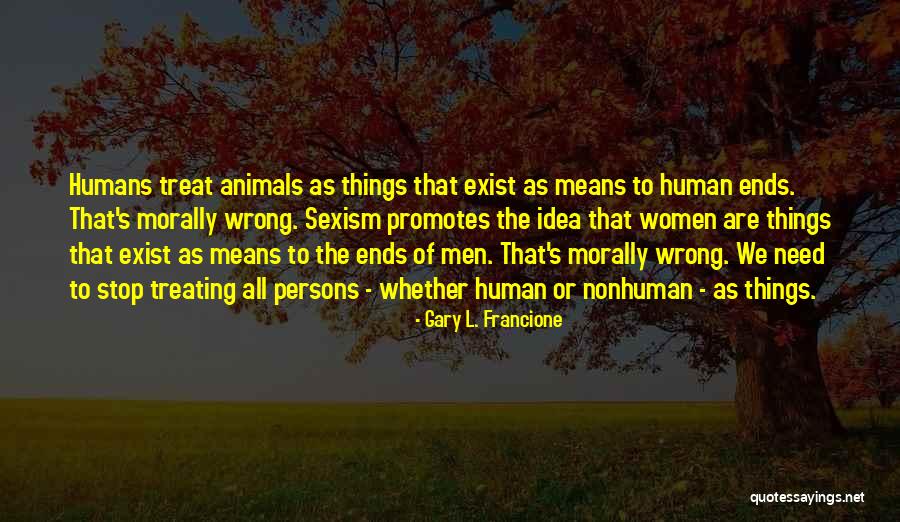 Humans treat animals as things that exist as means to human ends. That's morally wrong. Sexism promotes the idea that women are things that exist as means to the ends of men. That's morally wrong. We need to stop treating all persons - whether human or nonhuman - as things. — Gary L. Francione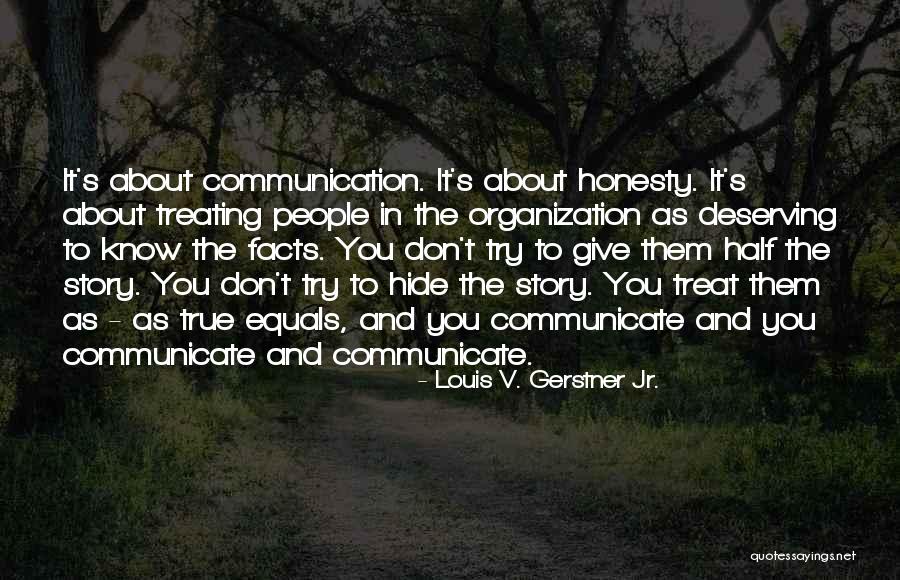 It's about communication. It's about honesty. It's about treating people in the organization as deserving to know the facts. You don't try to give them half the story. You don't try to hide the story. You treat them as - as true equals, and you communicate and you communicate and communicate. — Louis V. Gerstner Jr.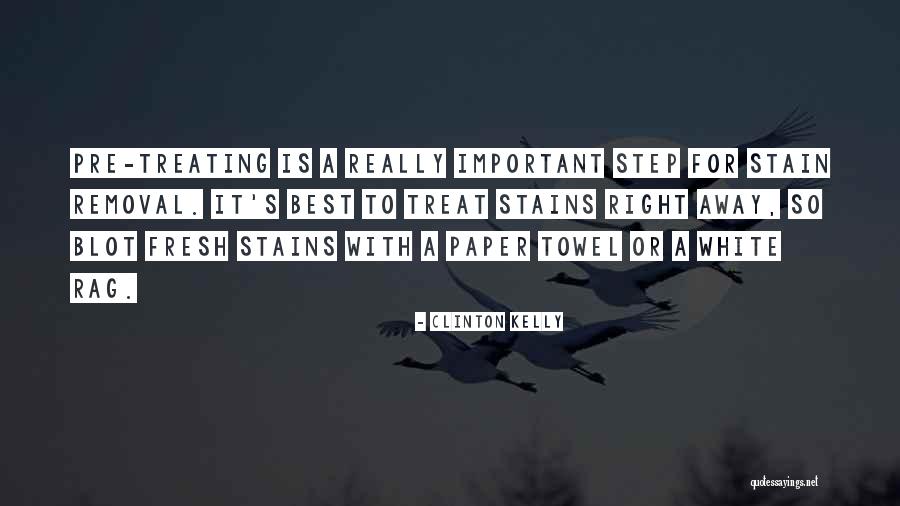 Pre-treating is a really important step for stain removal. It's best to treat stains right away, so blot fresh stains with a paper towel or a white rag. — Clinton Kelly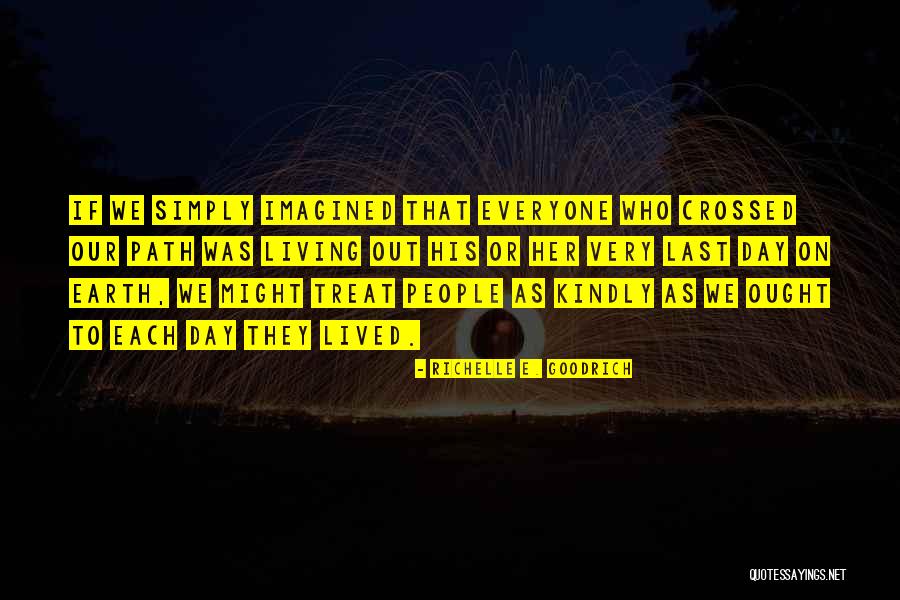 If we simply imagined that everyone who crossed our path was living out his or her very last day on Earth, we might treat people as kindly as we ought to each day they lived. — Richelle E. Goodrich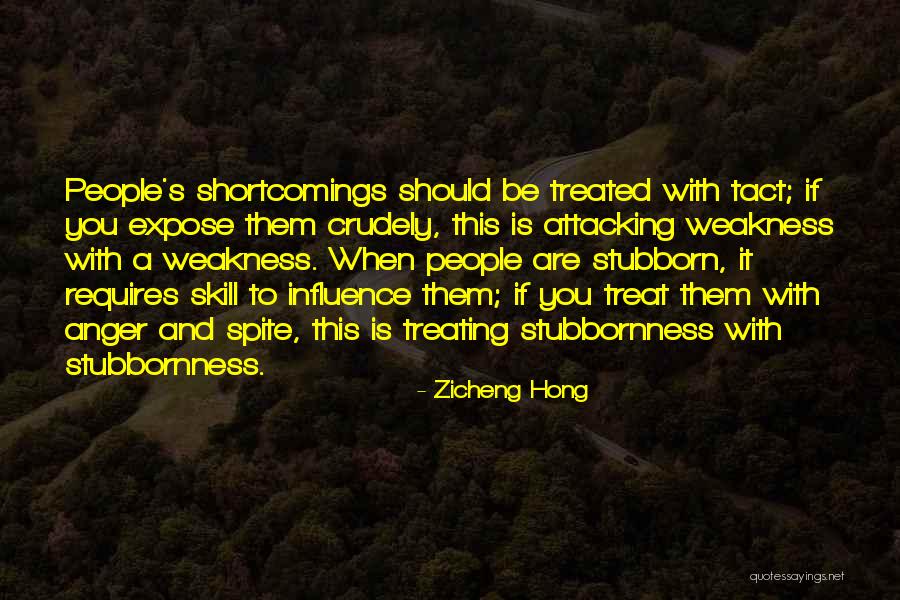 People's shortcomings should be treated with tact; if you expose them crudely, this is attacking weakness with a weakness. When people are stubborn, it requires skill to influence them; if you treat them with anger and spite, this is treating stubbornness with stubbornness. — Zicheng Hong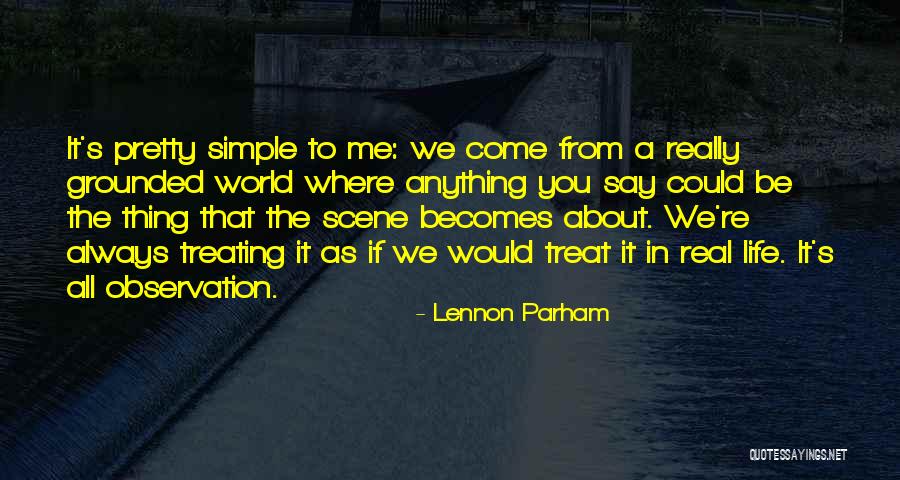 It's pretty simple to me: we come from a really grounded world where anything you say could be the thing that the scene becomes about. We're always treating it as if we would treat it in real life. It's all observation. — Lennon Parham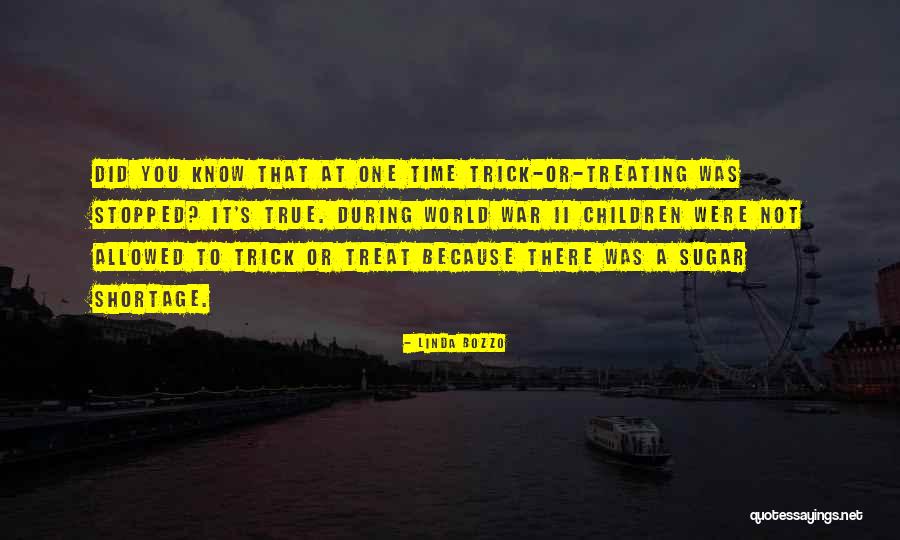 Did you know that at one time trick-or-treating was stopped? It's true. During World War II children were not allowed to trick or treat because there was a sugar shortage. — Linda Bozzo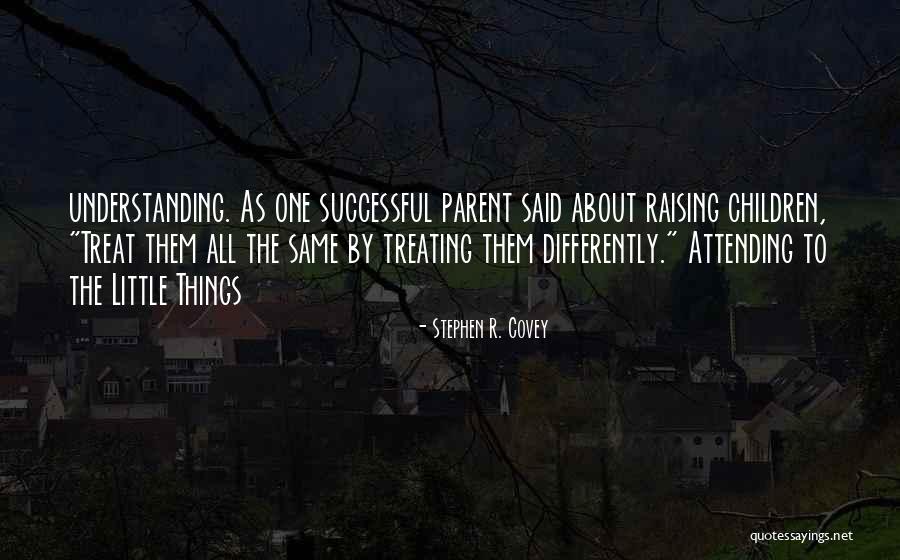 understanding. As one successful parent said about raising children, "Treat them all the same by treating them differently." Attending to the Little Things — Stephen R. Covey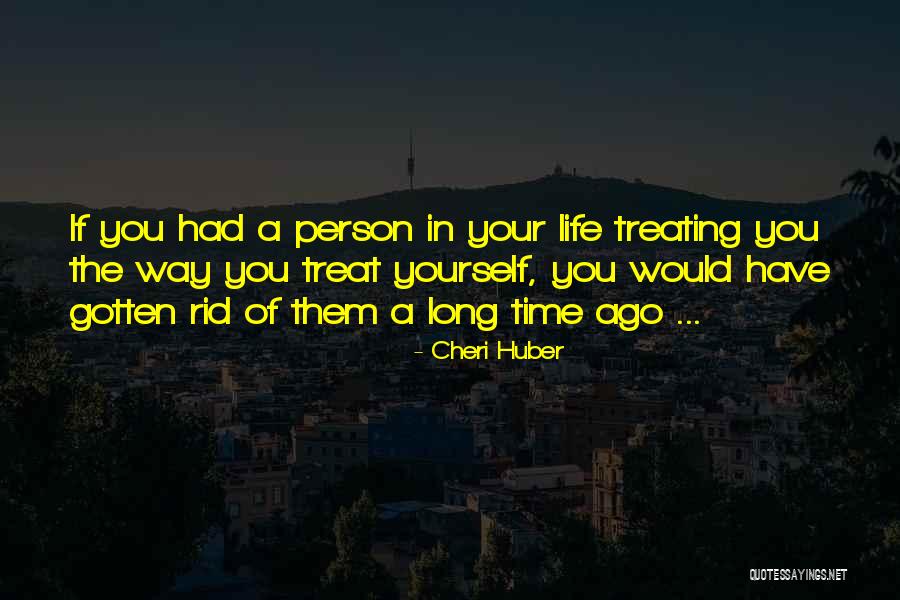 If you had a person in your life treating you the way you treat yourself, you would have gotten rid of them a long time ago ... — Cheri Huber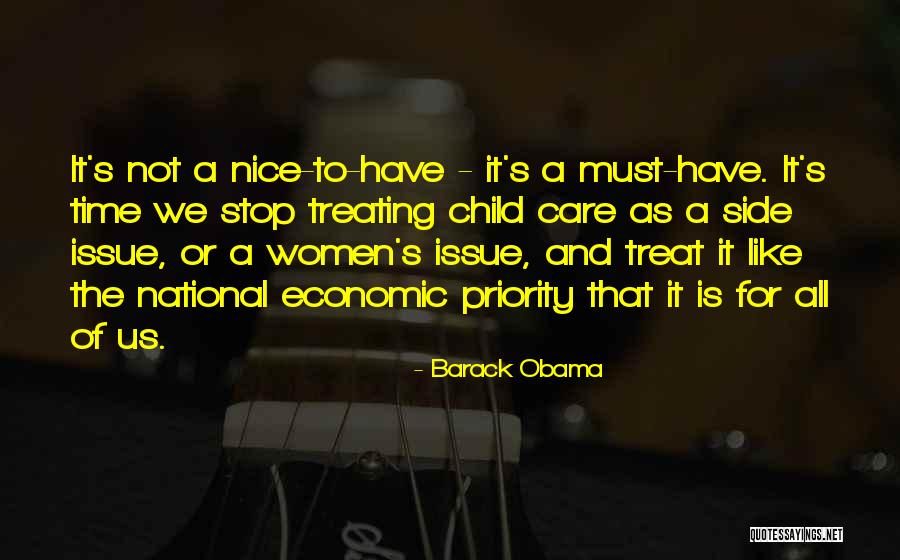 It's not a nice-to-have - it's a must-have. It's time we stop treating child care as a side issue, or a women's issue, and treat it like the national economic priority that it is for all of us. — Barack Obama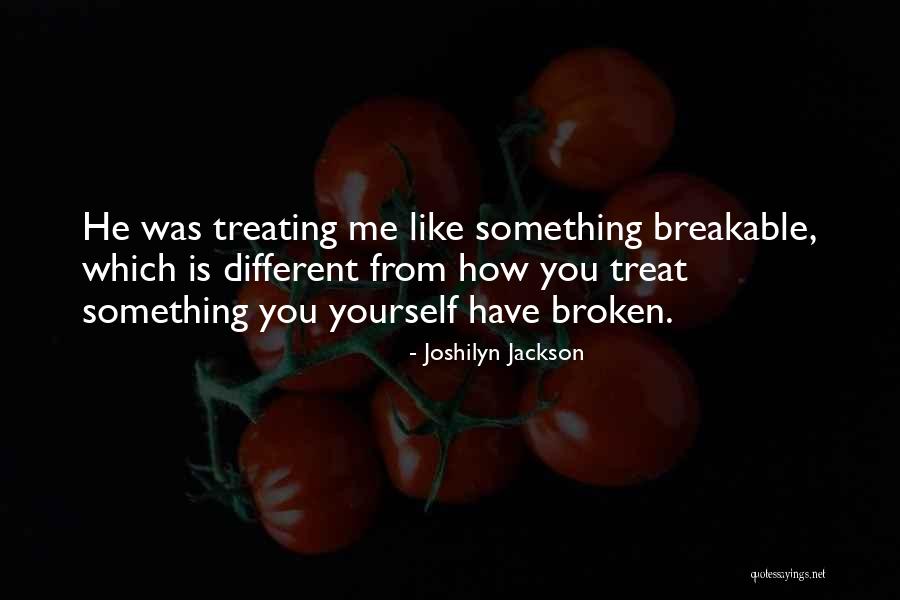 He was treating me like something breakable, which is different from how you treat something you yourself have broken. — Joshilyn Jackson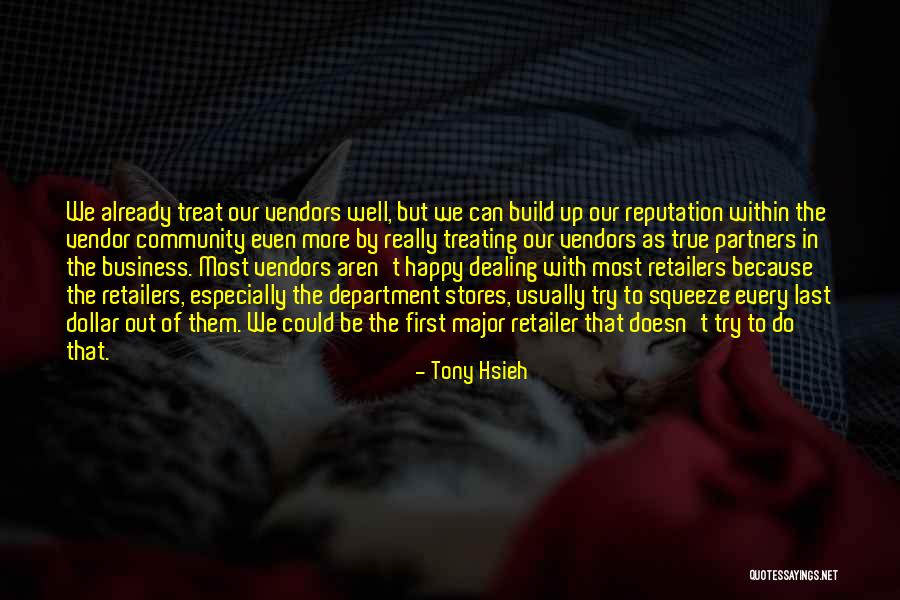 We already treat our vendors well, but we can build up our reputation within the vendor community even more by really treating our vendors as true partners in the business. Most vendors aren't happy dealing with most retailers because the retailers, especially the department stores, usually try to squeeze every last dollar out of them. We could be the first major retailer that doesn't try to do that. — Tony Hsieh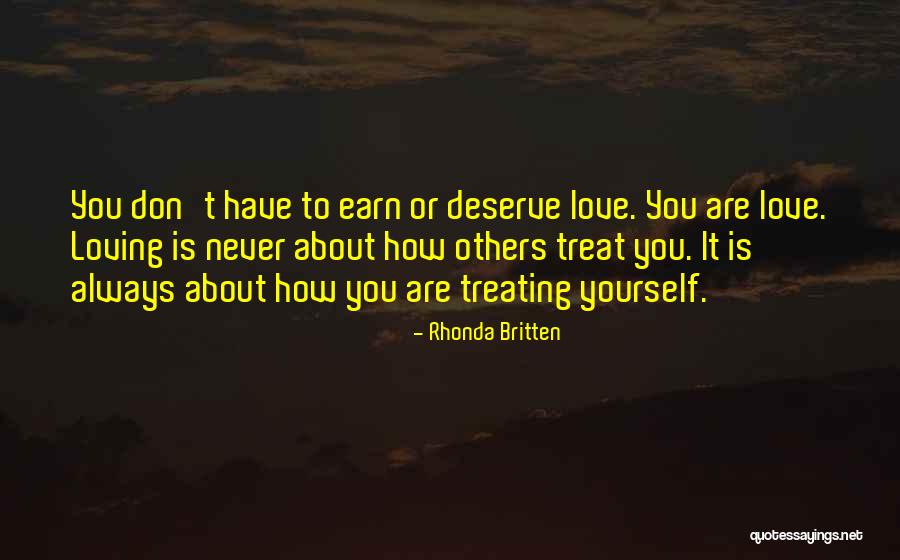 You don't have to earn or deserve love. You are love. Loving is never about how others treat you. It is always about how you are treating yourself. — Rhonda Britten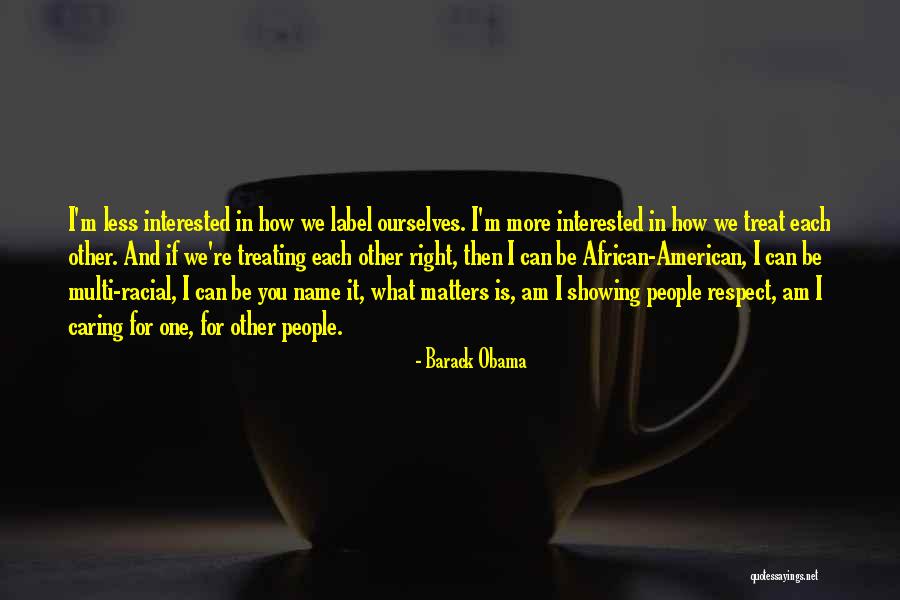 I'm less interested in how we label ourselves. I'm more interested in how we treat each other. And if we're treating each other right, then I can be African-American, I can be multi-racial, I can be you name it, what matters is, am I showing people respect, am I caring for one, for other people. — Barack Obama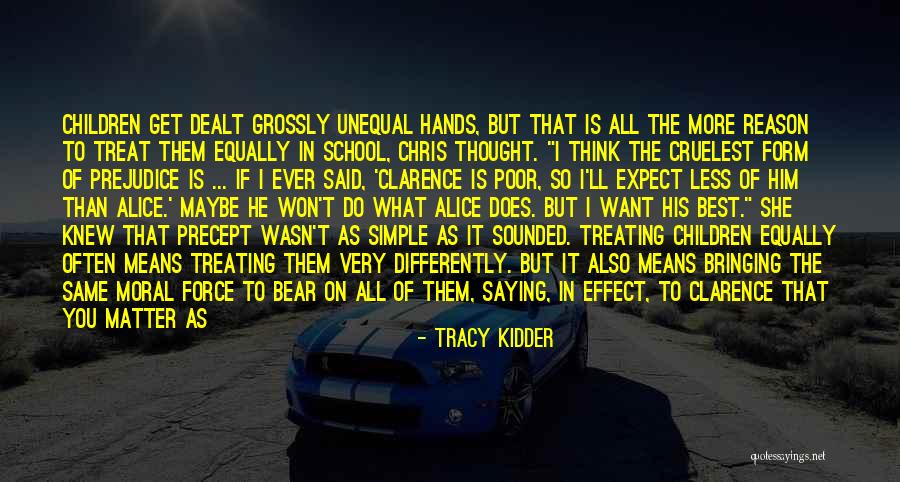 Children get dealt grossly unequal hands, but that is all the more reason to treat them equally in school, Chris thought. "I think the cruelest form of prejudice is ... if I ever said, 'Clarence is poor, so I'll expect less of him than Alice.' Maybe he won't do what Alice does. But I want his best." She knew that precept wasn't as simple as it sounded. Treating children equally often means treating them very differently. But it also means bringing the same moral force to bear on all of them, saying, in effect, to Clarence that you matter as much as Alice and won't get away with not working, and to Alice that you won't be allowed to stay where you are either. — Tracy Kidder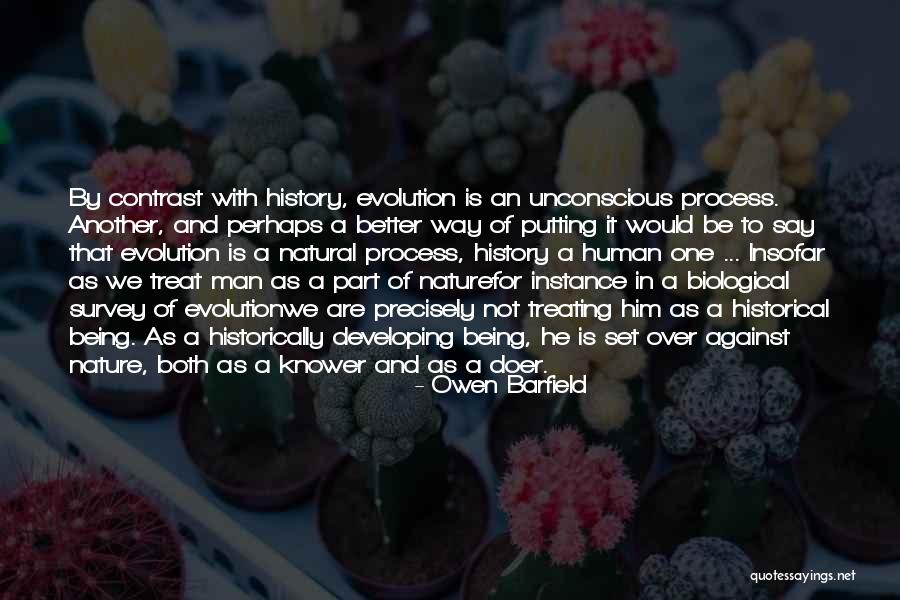 By contrast with history, evolution is an unconscious process. Another, and perhaps a better way of putting it would be to say that evolution is a natural process, history a human one ... Insofar as we treat man as a part of nature
for instance in a biological survey of evolution
we are precisely not treating him as a historical being. As a historically developing being, he is set over against nature, both as a knower and as a doer. — Owen Barfield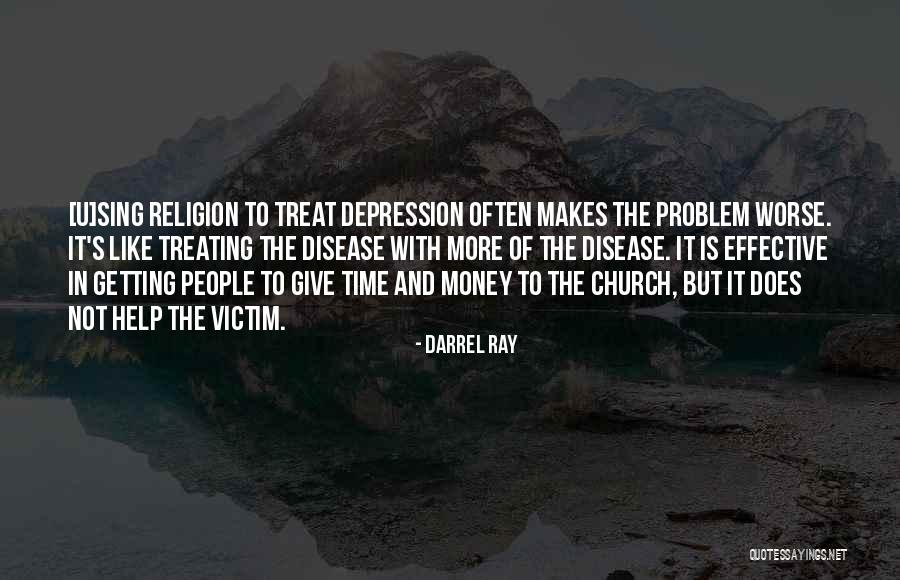 [U]sing religion to treat depression often makes the problem worse. It's like treating the disease with more of the disease. It is effective in getting people to give time and money to the church, but it does not help the victim. — Darrel Ray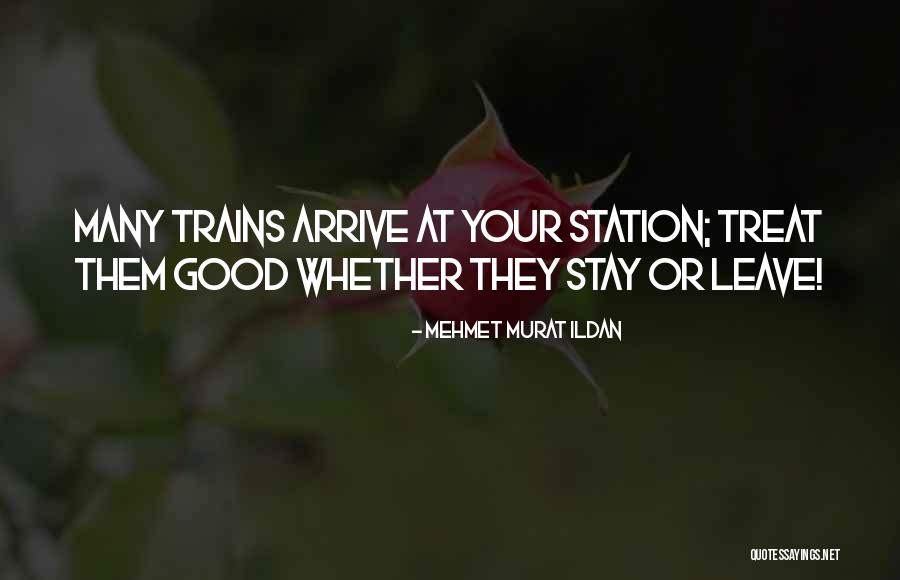 Many trains arrive at your station; treat them good whether they stay or leave! — Mehmet Murat Ildan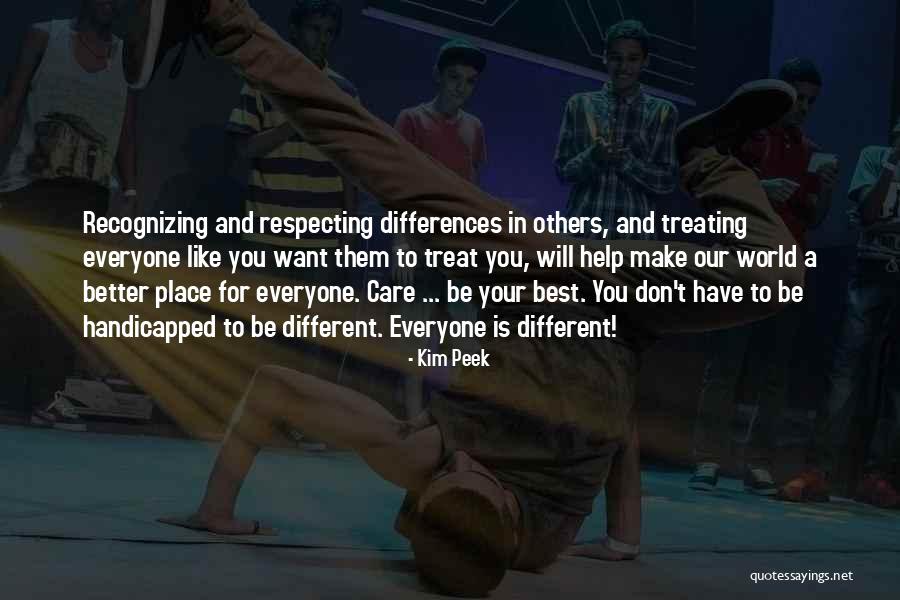 Recognizing and respecting differences in others, and treating everyone like you want them to treat you, will help make our world a better place for everyone. Care ... be your best. You don't have to be handicapped to be different. Everyone is different! — Kim Peek