Quotes & Sayings About The Louvre Museum
Enjoy reading and share 8 famous quotes about The Louvre Museum with everyone.
Top The Louvre Museum Quotes
I mean seeing the Elgin marbles this morning gave me the same feeling and I didn't know, don't know whether I'm in Rome or Paris. I mean the Louvre and the British Museum hold one together, keep one from going to bits. — H.D.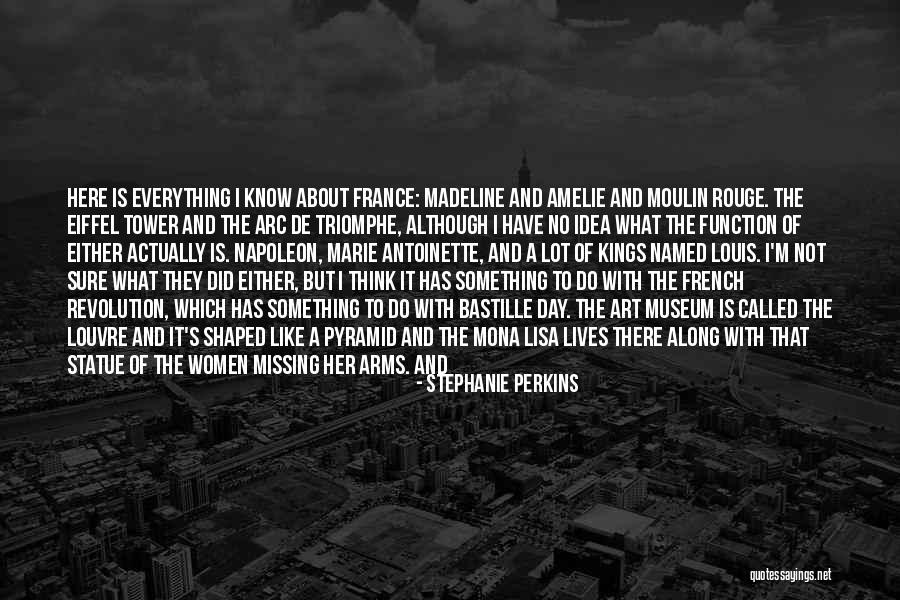 Here is everything I know about France: Madeline and Amelie and Moulin Rouge. The Eiffel Tower and the Arc de Triomphe, although I have no idea what the function of either actually is. Napoleon, Marie Antoinette, and a lot of kings named Louis. I'm not sure what they did either, but I think it has something to do with the French Revolution, which has something to do with Bastille Day. The art museum is called the Louvre and it's shaped like a pyramid and the Mona Lisa lives there along with that statue of the women missing her arms. And there are cafes and bistros or whatever they call them on every street corner. And mimes. The food is supposed to be good, and the people drink a lot of wine and smoke a lot of cigarettes.
I've heard they don't like Americans, and they don't like white sneakers. — Stephanie Perkins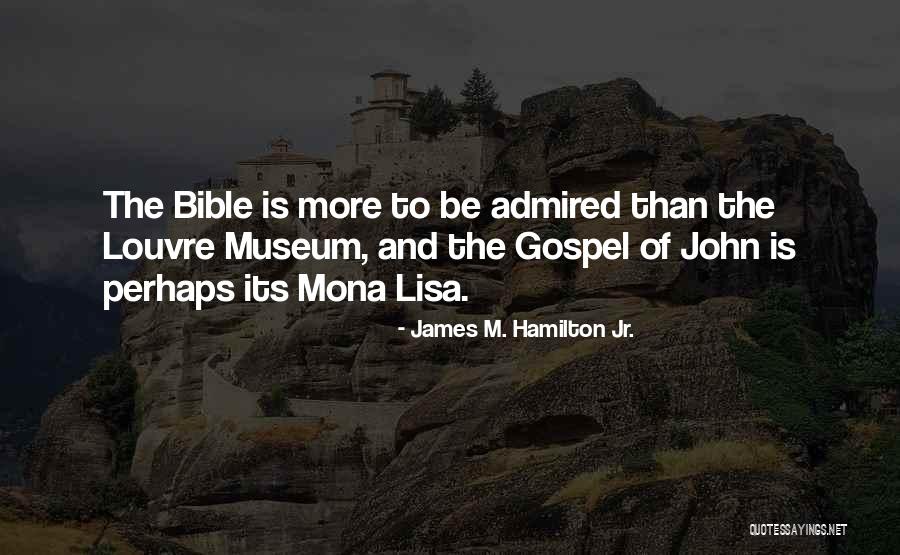 The Bible is more to be admired than the Louvre Museum, and the Gospel of John is perhaps its Mona Lisa. — James M. Hamilton Jr.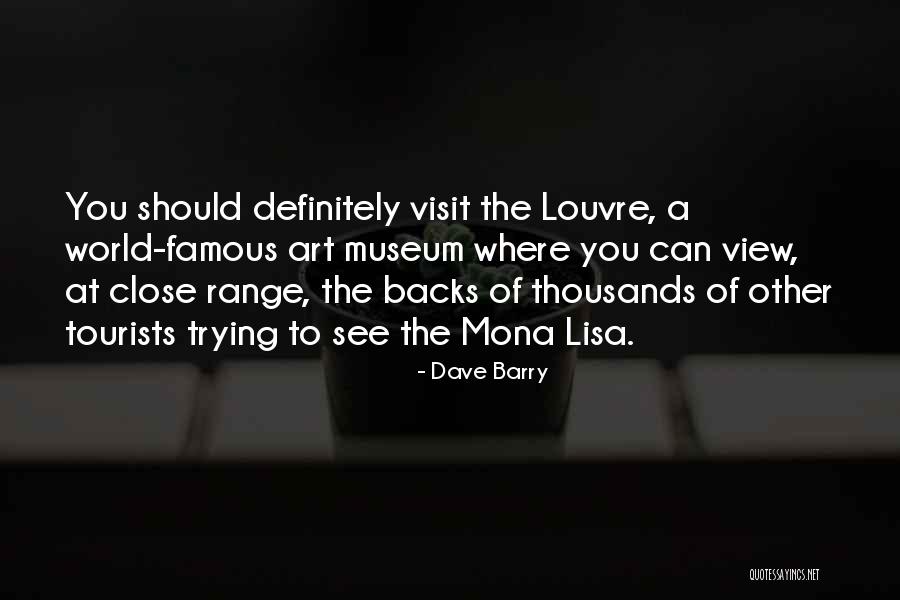 You should definitely visit the Louvre, a world-famous art museum where you can view, at close range, the backs of thousands of other tourists trying to see the Mona Lisa. — Dave Barry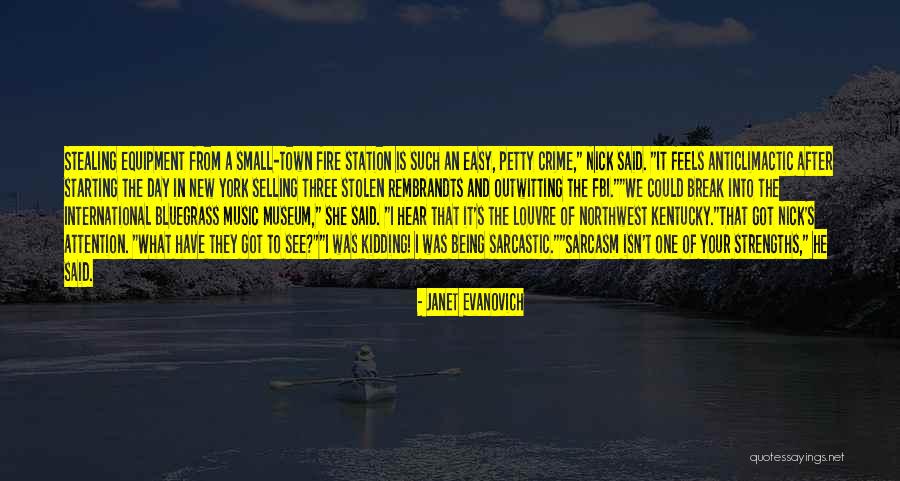 Stealing equipment from a small-town fire station is such an easy, petty crime," Nick said. "It feels anticlimactic after starting the day in New York selling three stolen Rembrandts and outwitting the FBI."
"We could break into the International Bluegrass Music Museum," she said. "I hear that it's the Louvre of northwest Kentucky."
That got Nick's attention. "What have they got to see?"
"I was kidding! I was being sarcastic."
"Sarcasm isn't one of your strengths," he said. — Janet Evanovich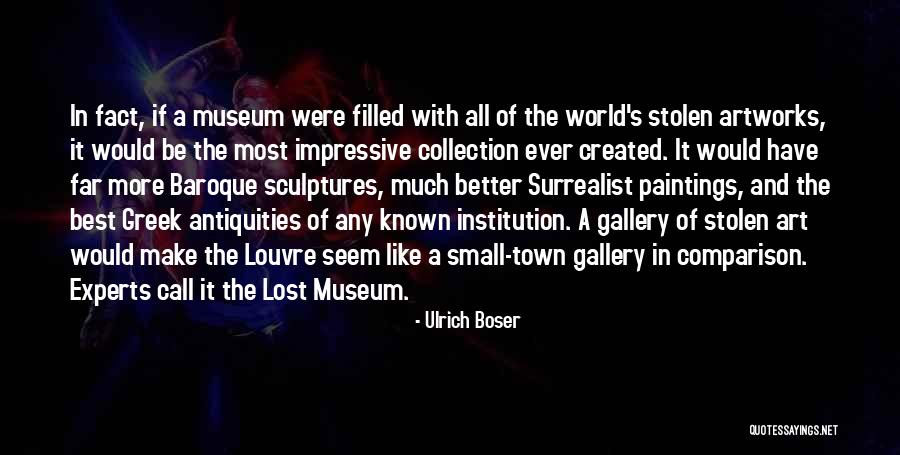 In fact, if a museum were filled with all of the world's stolen artworks, it would be the most impressive collection ever created. It would have far more Baroque sculptures, much better Surrealist paintings, and the best Greek antiquities of any known institution. A gallery of stolen art would make the Louvre seem like a small-town gallery in comparison. Experts call it the Lost Museum. — Ulrich Boser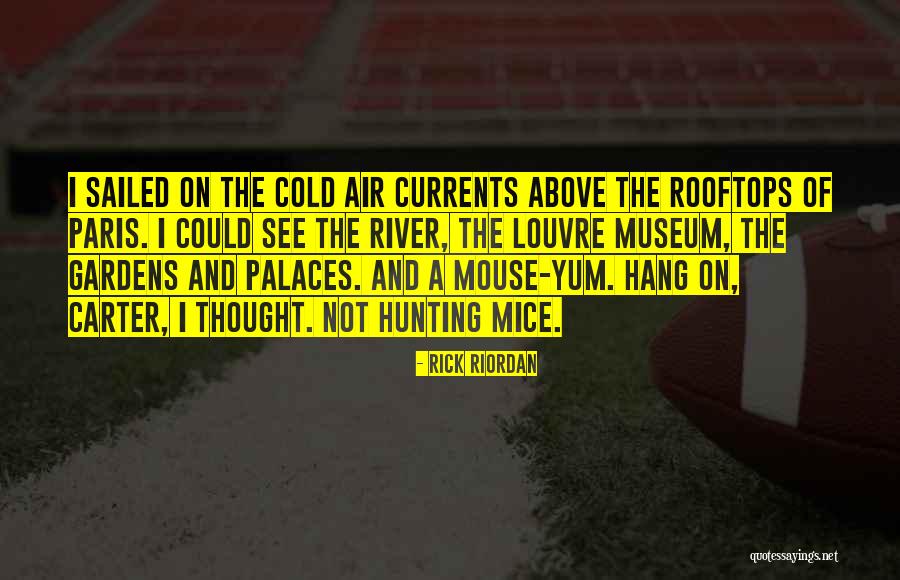 I sailed on the cold air currents above the rooftops of Paris. I could see the river, the Louvre Museum, the gardens and palaces. And a mouse-yum. Hang on, Carter, I thought. not hunting mice. — Rick Riordan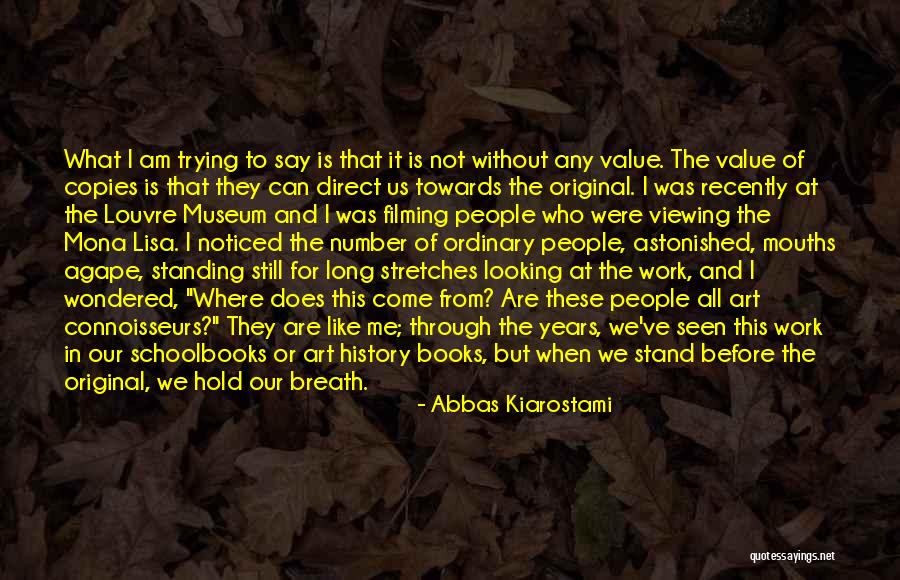 What I am trying to say is that it is not without any value. The value of copies is that they can direct us towards the original. I was recently at the Louvre Museum and I was filming people who were viewing the Mona Lisa. I noticed the number of ordinary people, astonished, mouths agape, standing still for long stretches looking at the work, and I wondered, "Where does this come from? Are these people all art connoisseurs?" They are like me; through the years, we've seen this work in our schoolbooks or art history books, but when we stand before the original, we hold our breath. — Abbas Kiarostami