The Glass Roses Quotes & Sayings
Enjoy reading and share 18 famous quotes about The Glass Roses with everyone.
Top The Glass Roses Quotes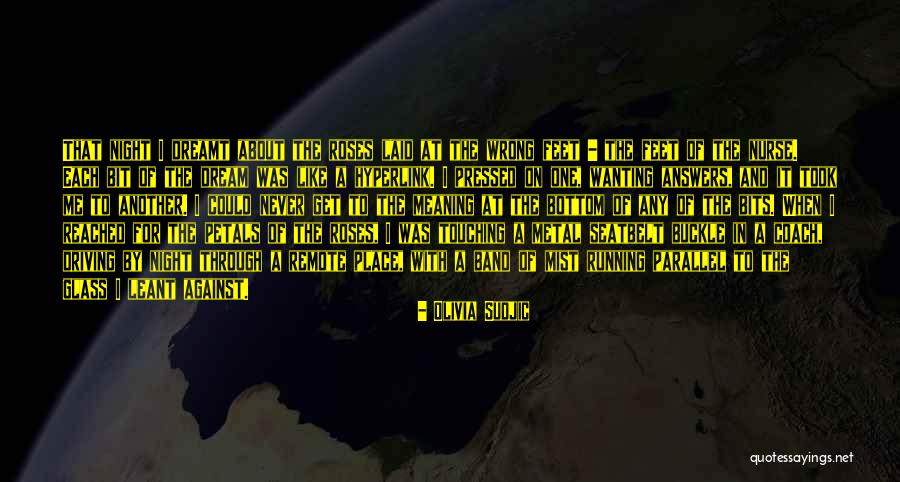 That night I dreamt about the roses laid at the wrong feet - the feet of the nurse. Each bit of the dream was like a hyperlink. I pressed on one, wanting answers, and it took me to another. I could never get to the meaning at the bottom of any of the bits. When I reached for the petals of the roses, I was touching a metal seatbelt buckle in a coach, driving by night through a remote place, with a band of mist running parallel to the glass I leant against. — Olivia Sudjic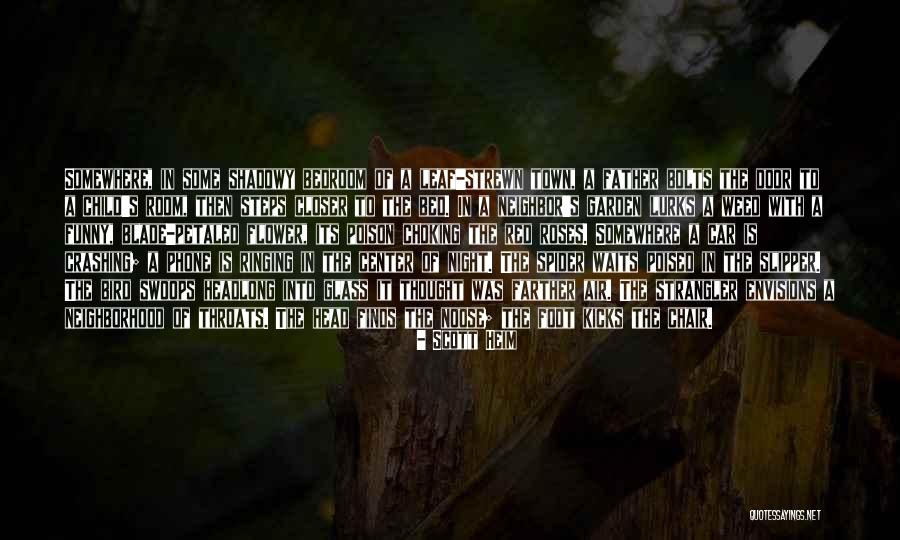 Somewhere, in some shadowy bedroom of a leaf-strewn town, a father bolts the door to a child's room, then steps closer to the bed. In a neighbor's garden lurks a weed with a funny, blade-petaled flower, its poison choking the red roses. Somewhere a car is crashing; a phone is ringing in the center of night. The spider waits poised in the slipper. The bird swoops headlong into glass it thought was farther air. The strangler envisions a neighborhood of throats. The head finds the noose; the foot kicks the chair. — Scott Heim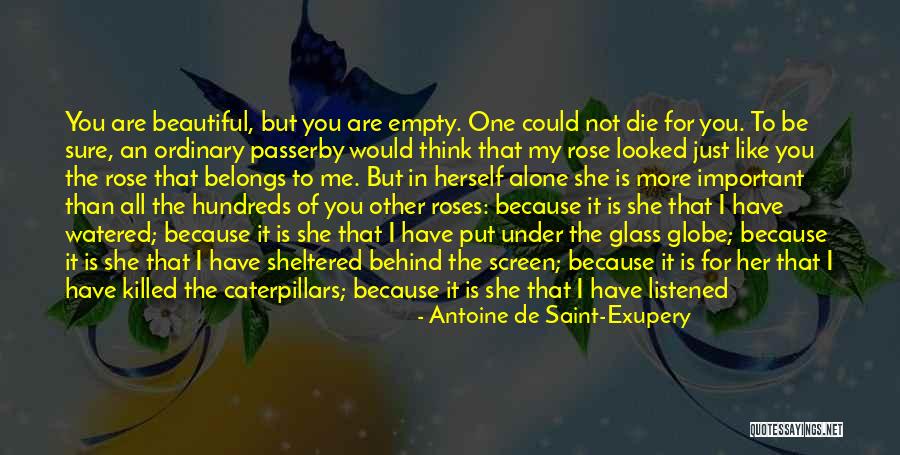 You are beautiful, but you are empty. One could not die for you. To be sure, an ordinary passerby would think that my rose looked just like you
the rose that belongs to me. But in herself alone she is more important than all the hundreds of you other roses: because it is she that I have watered; because it is she that I have put under the glass globe; because it is she that I have sheltered behind the screen; because it is for her that I have killed the caterpillars; because it is she that I have listened to, when she grumbled, or bloated, or even sometimes when she said nothing. Because she is my rose. — Antoine De Saint-Exupery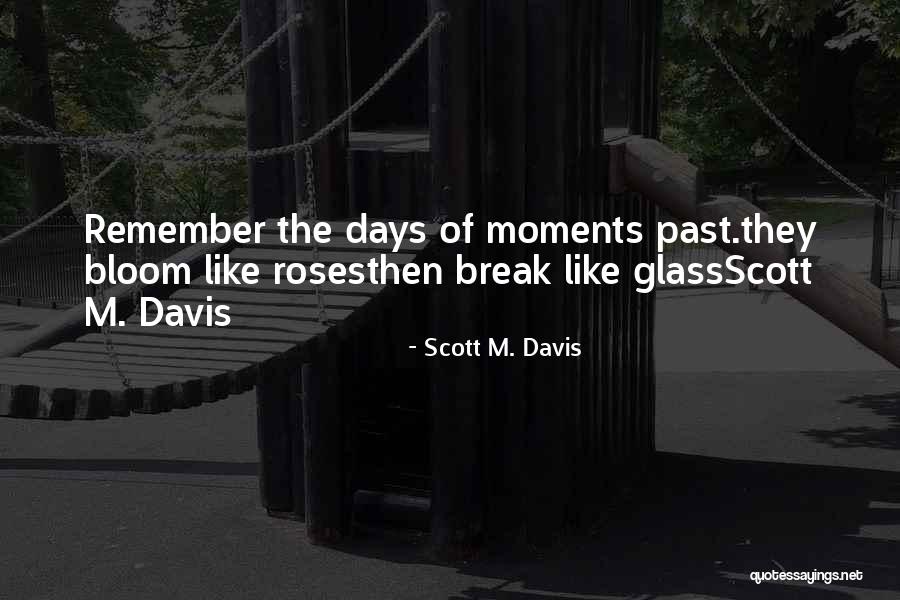 Remember the days of moments past.

they bloom like roses

then break like glass

Scott M. Davis — Scott M. Davis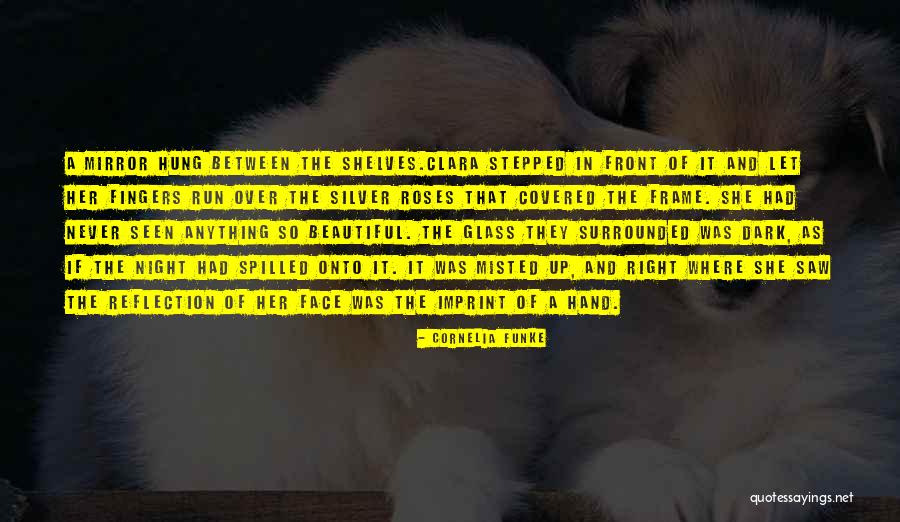 A mirror hung between the shelves.
Clara stepped in front of it and let her fingers run over the silver roses that covered the frame. She had never seen anything so beautiful. The glass they surrounded was dark, as if the night had spilled onto it. It was misted up, and right where she saw the reflection of her face was the imprint of a hand. — Cornelia Funke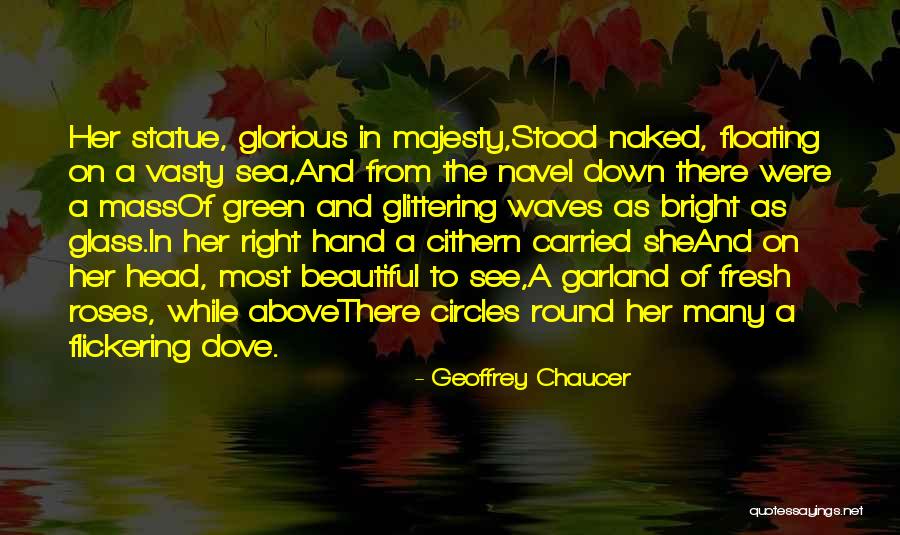 Her statue, glorious in majesty,
Stood naked, floating on a vasty sea,
And from the navel down there were a mass
Of green and glittering waves as bright as glass.
In her right hand a cithern carried she
And on her head, most beautiful to see,
A garland of fresh roses, while above
There circles round her many a flickering dove. — Geoffrey Chaucer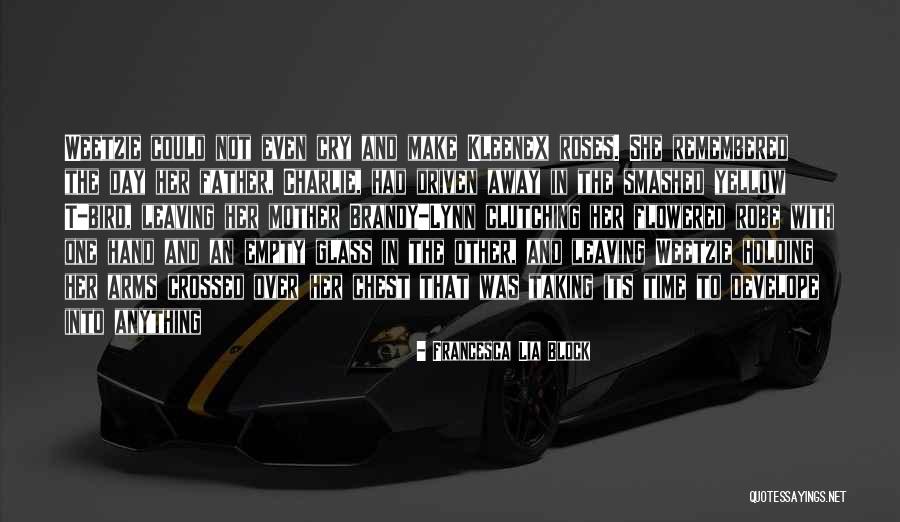 Weetzie could not even cry and make Kleenex roses. She remembered the day her father, Charlie, had driven away in the smashed yellow T-bird, leaving her mother Brandy-Lynn clutching her flowered robe with one hand and an empty glass in the other, and leaving Weetzie holding her arms crossed over her chest that was taking its time to develope into anything — Francesca Lia Block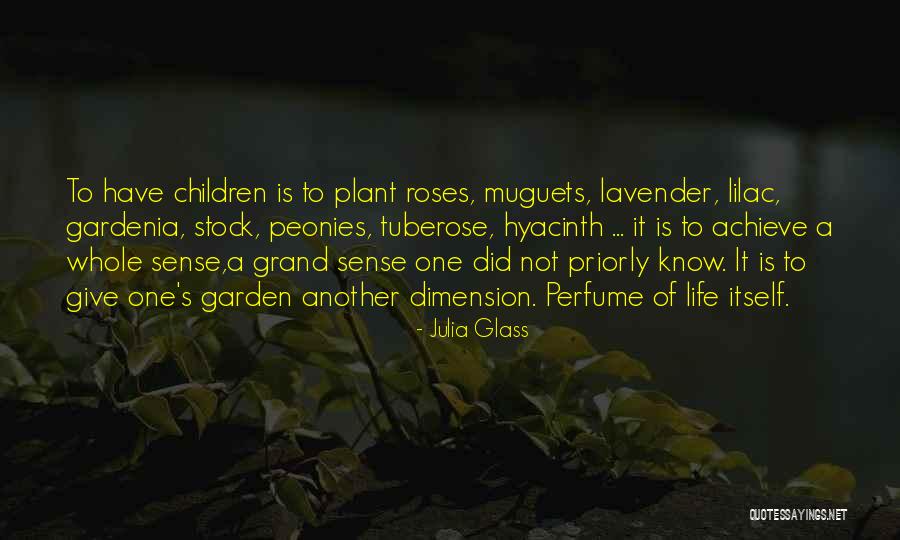 To have children is to plant roses, muguets, lavender, lilac, gardenia, stock, peonies, tuberose, hyacinth ... it is to achieve a whole sense,a grand sense one did not priorly know. It is to give one's garden another dimension. Perfume of life itself. — Julia Glass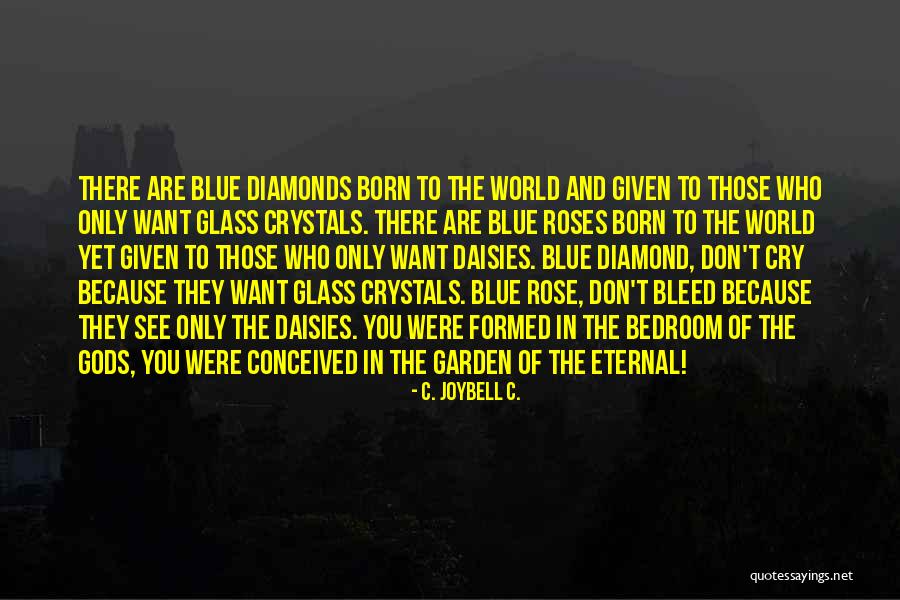 There are blue diamonds born to the world and given to those who only want glass crystals. There are blue roses born to the world yet given to those who only want daisies. Blue diamond, don't cry because they want glass crystals. Blue rose, don't bleed because they see only the daisies. You were formed in the bedroom of the gods, you were conceived in the garden of the eternal! — C. JoyBell C.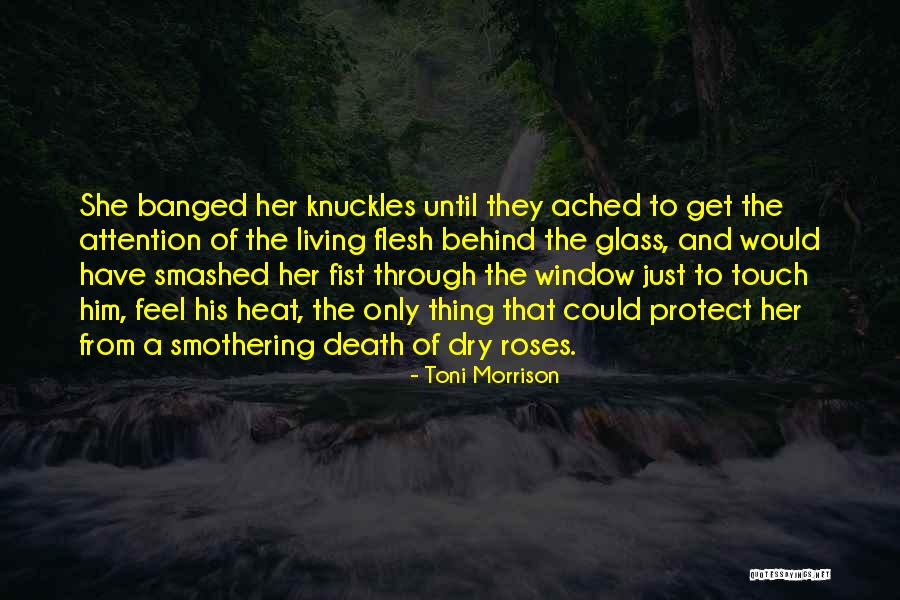 She banged her knuckles until they ached to get the attention of the living flesh behind the glass, and would have smashed her fist through the window just to touch him, feel his heat, the only thing that could protect her from a smothering death of dry roses. — Toni Morrison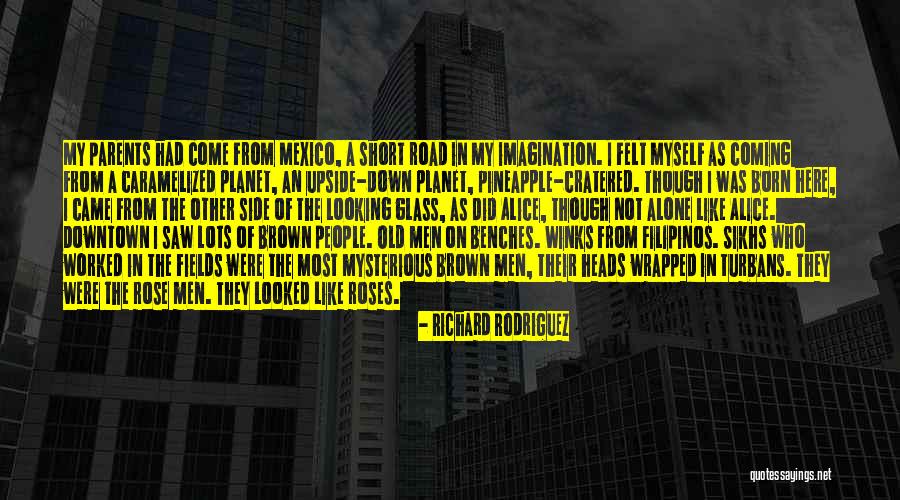 My parents had come from Mexico, a short road in my imagination. I felt myself as coming from a caramelized planet, an upside-down planet, pineapple-cratered. Though I was born here, I came from the other side of the looking glass, as did Alice, though not alone like Alice. Downtown I saw lots of brown people. Old men on benches. Winks from Filipinos. Sikhs who worked in the fields were the most mysterious brown men, their heads wrapped in turbans. They were the rose men. They looked like roses. — Richard Rodriguez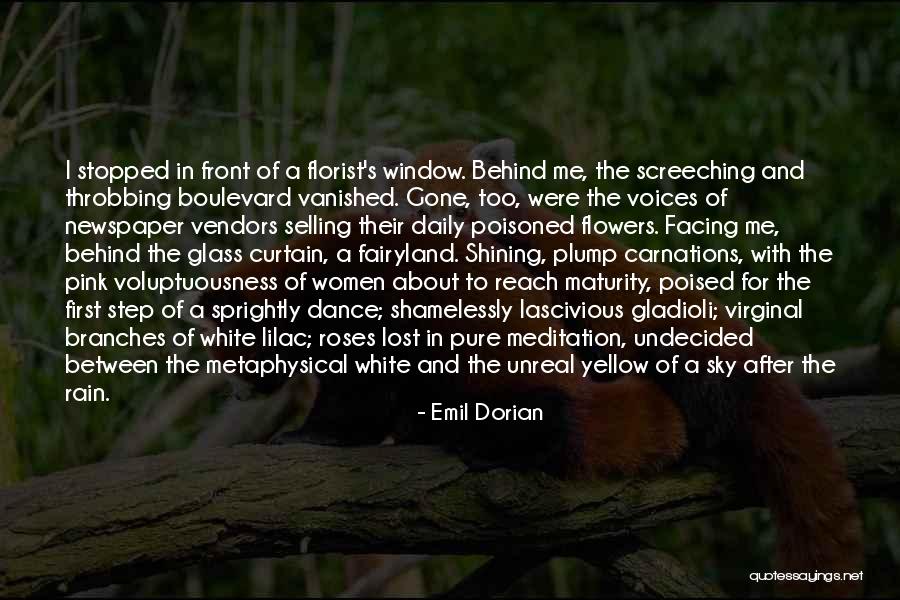 I stopped in front of a florist's window. Behind me, the screeching and throbbing boulevard vanished. Gone, too, were the voices of newspaper vendors selling their daily poisoned flowers. Facing me, behind the glass curtain, a fairyland. Shining, plump carnations, with the pink voluptuousness of women about to reach maturity, poised for the first step of a sprightly dance; shamelessly lascivious gladioli; virginal branches of white lilac; roses lost in pure meditation, undecided between the metaphysical white and the unreal yellow of a sky after the rain. — Emil Dorian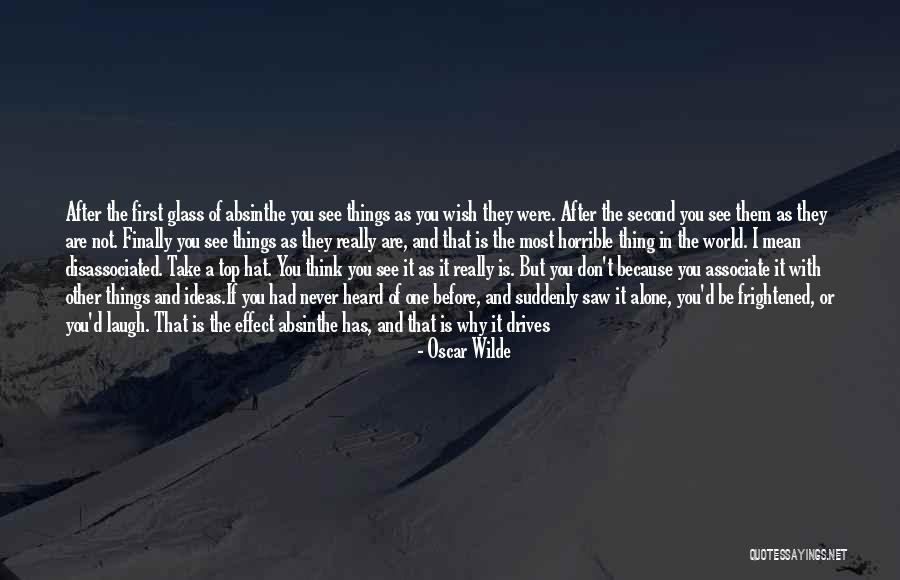 After the first glass of absinthe you see things as you wish they were. After the second you see them as they are not. Finally you see things as they really are, and that is the most horrible thing in the world. I mean disassociated. Take a top hat. You think you see it as it really is. But you don't because you associate it with other things and ideas.If you had never heard of one before, and suddenly saw it alone, you'd be frightened, or you'd laugh. That is the effect absinthe has, and that is why it drives men mad. Three nights I sat up all night drinking absinthe, and thinking that I was singularly clear-headed and sane. The waiter came in and began watering the sawdust.The most wonderful flowers, tulips, lilies and roses, sprang up, and made a garden in the cafe. "Don't you see them?" I said to him. "Mais non, monsieur, il n'y a rien. — Oscar Wilde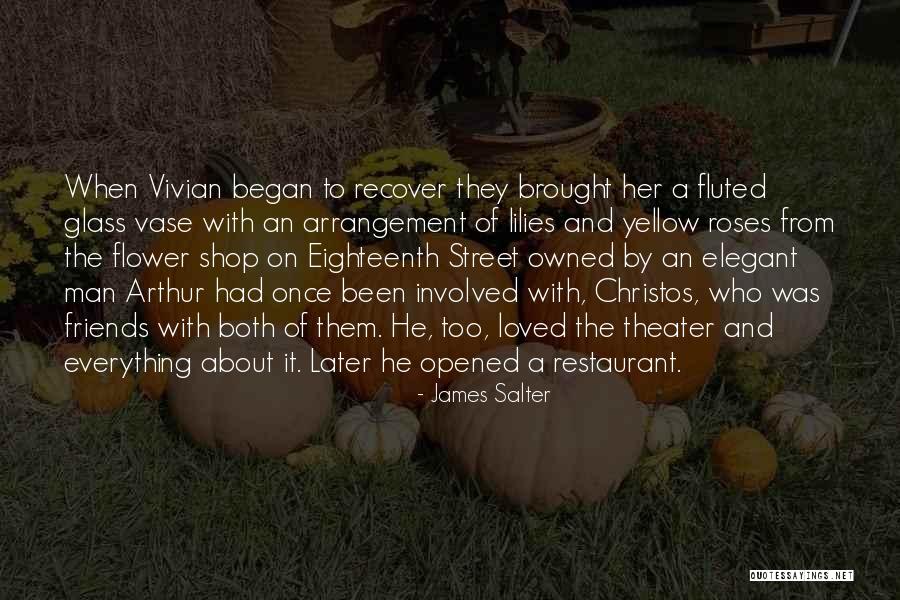 When Vivian began to recover they brought her a fluted glass vase with an arrangement of lilies and yellow roses from the flower shop on Eighteenth Street owned by an elegant man Arthur had once been involved with, Christos, who was friends with both of them. He, too, loved the theater and everything about it. Later he opened a restaurant. — James Salter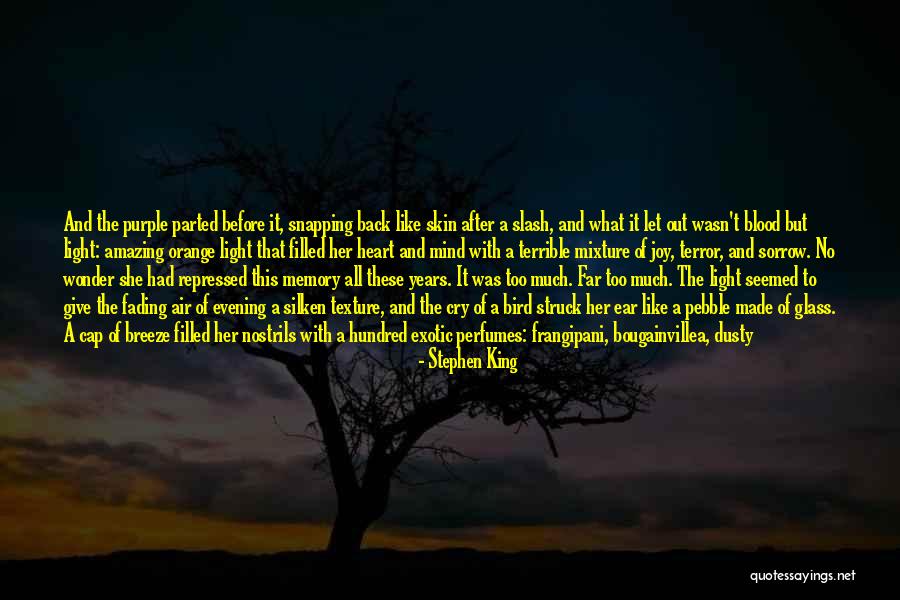 And the purple parted before it, snapping back like skin after a slash, and what it let out wasn't blood but light: amazing orange light that filled her heart and mind with a terrible mixture of joy, terror, and sorrow. No wonder she had repressed this memory all these years. It was too much. Far too much. The light seemed to give the fading air of evening a silken texture, and the cry of a bird struck her ear like a pebble made of glass. A cap of breeze filled her nostrils with a hundred exotic perfumes: frangipani, bougainvillea, dusty roses, and oh dear God, night-blooming cereus ... And rising above one horizon came the orange mansion of the moon, bloated and burning cold, while the sun sank below the other, boiling in a crimson house of fire. She thought that mixture of furious light would kill her with its beauty. — Stephen King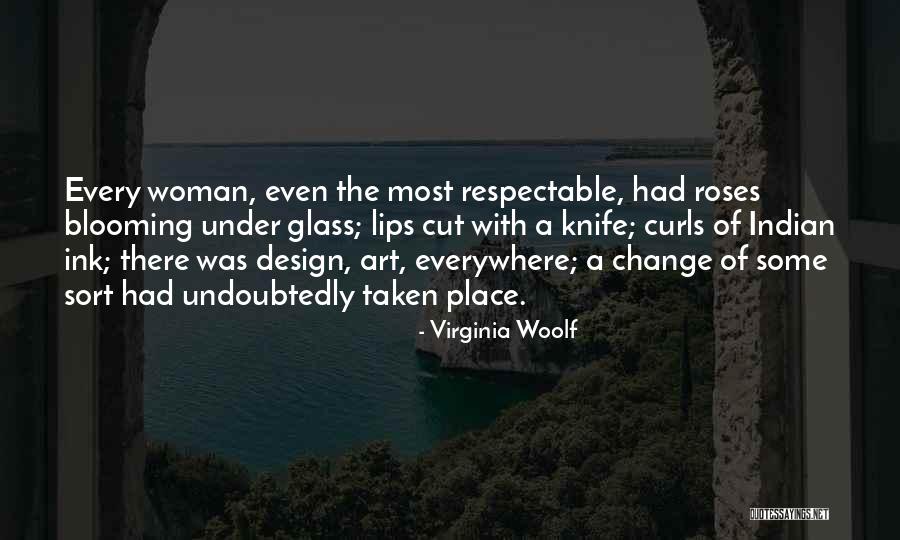 Every woman, even the most respectable, had roses blooming under glass; lips cut with a knife; curls of Indian ink; there was design, art, everywhere; a change of some sort had undoubtedly taken place. — Virginia Woolf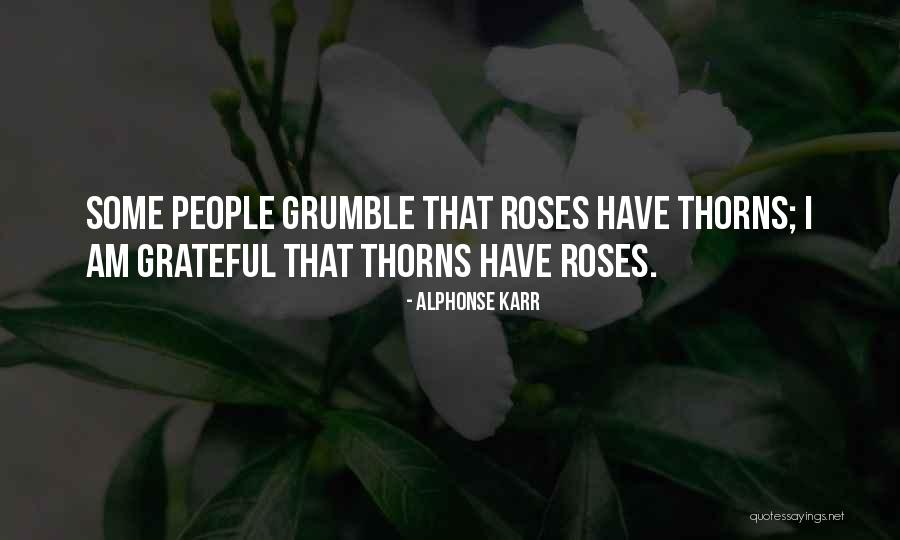 Some people grumble that roses have thorns; I am grateful that thorns have roses. — Alphonse Karr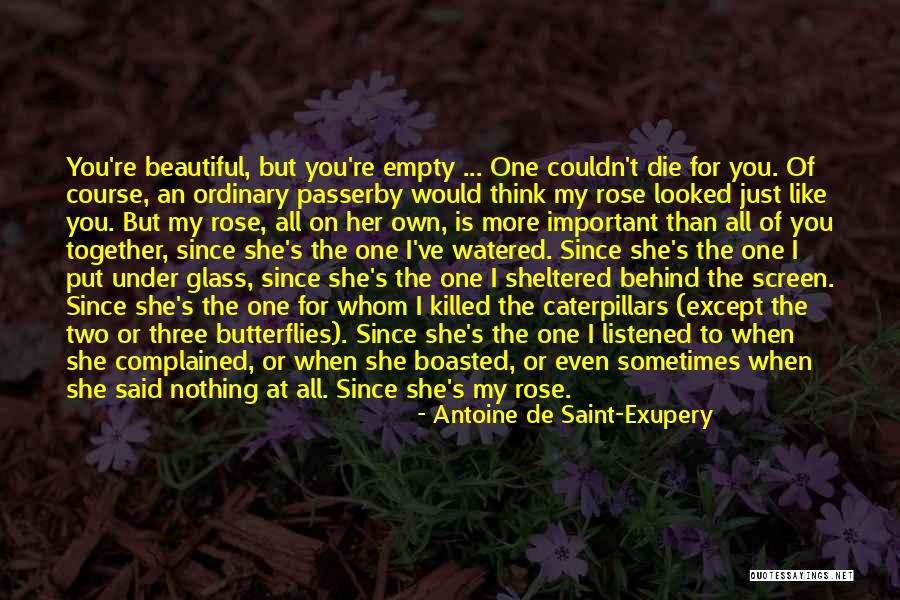 You're beautiful, but you're empty ... One couldn't die for you. Of course, an ordinary passerby would think my rose looked just like you. But my rose, all on her own, is more important than all of you together, since she's the one I've watered. Since she's the one I put under glass, since she's the one I sheltered behind the screen. Since she's the one for whom I killed the caterpillars (except the two or three butterflies). Since she's the one I listened to when she complained, or when she boasted, or even sometimes when she said nothing at all. Since she's my rose. — Antoine De Saint-Exupery