Team Canada Quotes & Sayings
Enjoy reading and share 16 famous quotes about Team Canada with everyone.
Top Team Canada Quotes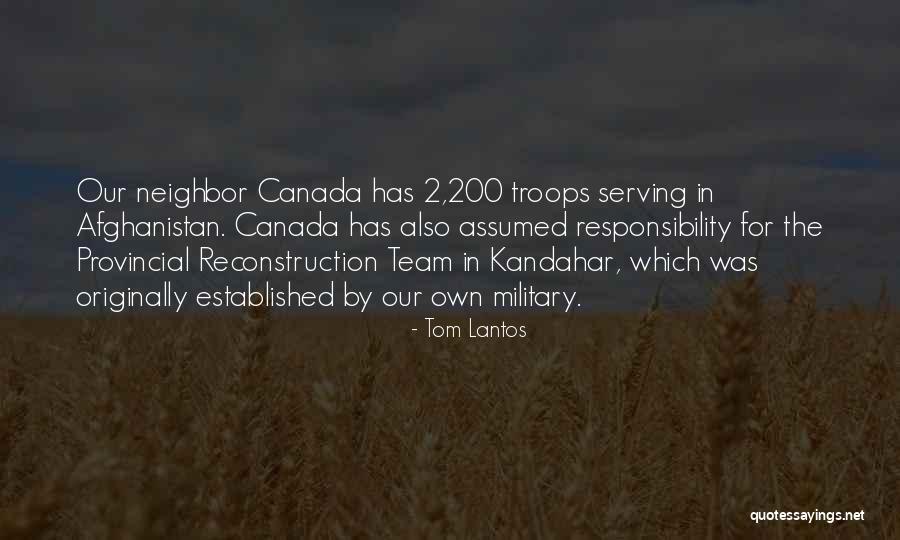 Our neighbor Canada has 2,200 troops serving in Afghanistan. Canada has also assumed responsibility for the Provincial Reconstruction Team in Kandahar, which was originally established by our own military. — Tom Lantos
And I'm not even just talking artists, every single person in this nation has the right to be themselves, live life go team go. I love you Canada, thank you so much. — K.d. Lang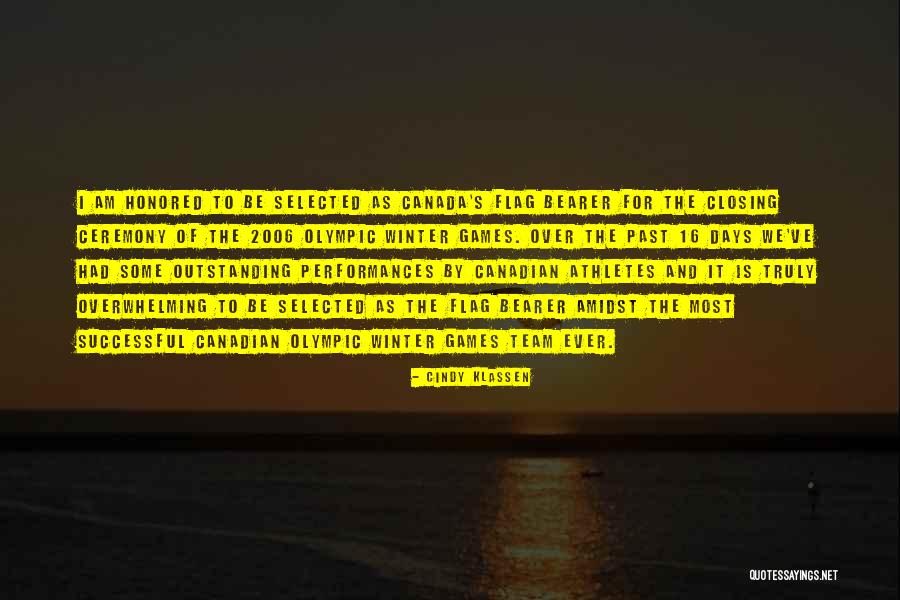 I am honored to be selected as Canada's flag bearer for the closing ceremony of the 2006 Olympic Winter Games. Over the past 16 days we've had some outstanding performances by Canadian athletes and it is truly overwhelming to be selected as the flag bearer amidst the most successful Canadian Olympic Winter Games team ever. — Cindy Klassen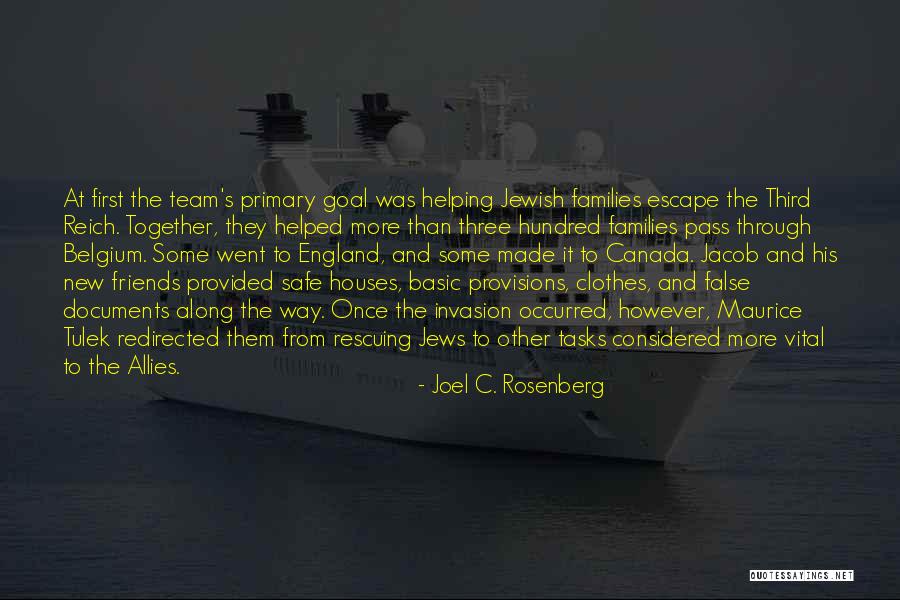 At first the team's primary goal was helping Jewish families escape the Third Reich. Together, they helped more than three hundred families pass through Belgium. Some went to England, and some made it to Canada. Jacob and his new friends provided safe houses, basic provisions, clothes, and false documents along the way. Once the invasion occurred, however, Maurice Tulek redirected them from rescuing Jews to other tasks considered more vital to the Allies. — Joel C. Rosenberg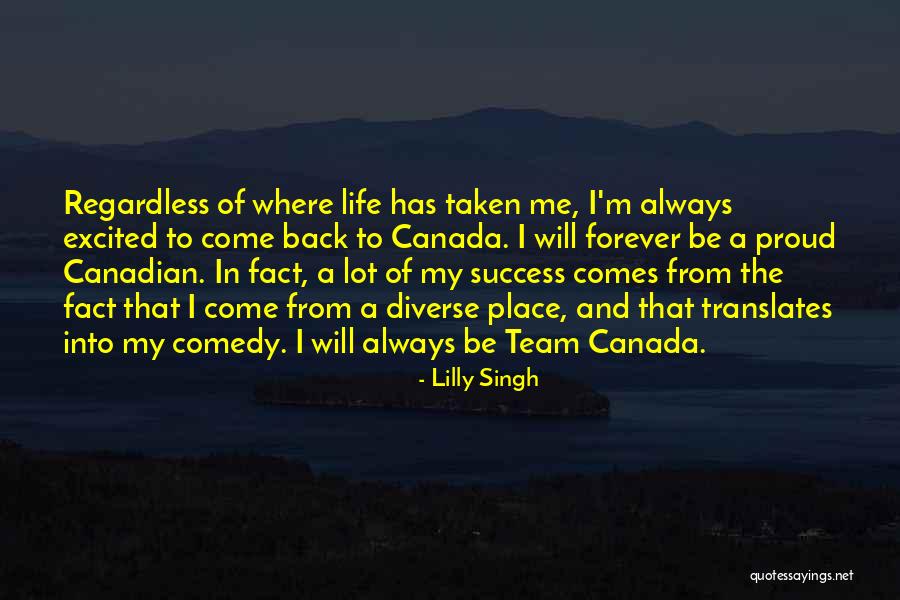 Regardless of where life has taken me, I'm always excited to come back to Canada. I will forever be a proud Canadian. In fact, a lot of my success comes from the fact that I come from a diverse place, and that translates into my comedy. I will always be Team Canada. — Lilly Singh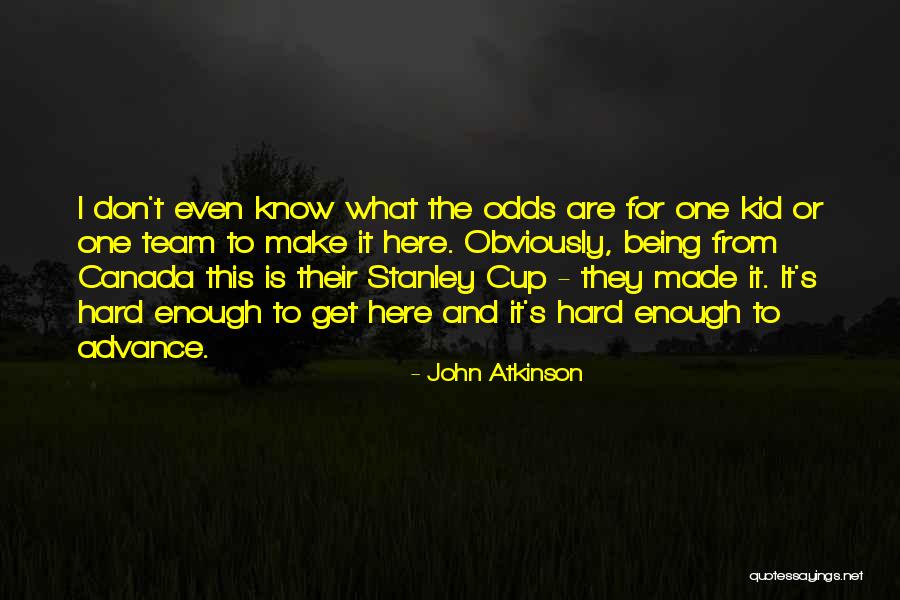 I don't even know what the odds are for one kid or one team to make it here. Obviously, being from Canada this is their Stanley Cup - they made it. It's hard enough to get here and it's hard enough to advance. — John Atkinson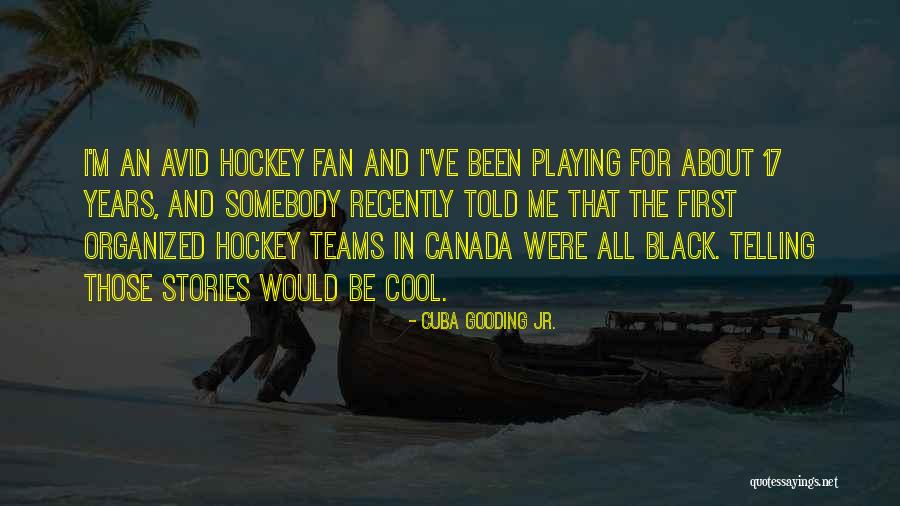 I'm an avid hockey fan and I've been playing for about 17 years, and somebody recently told me that the first organized hockey teams in Canada were all black. Telling those stories would be cool. — Cuba Gooding Jr.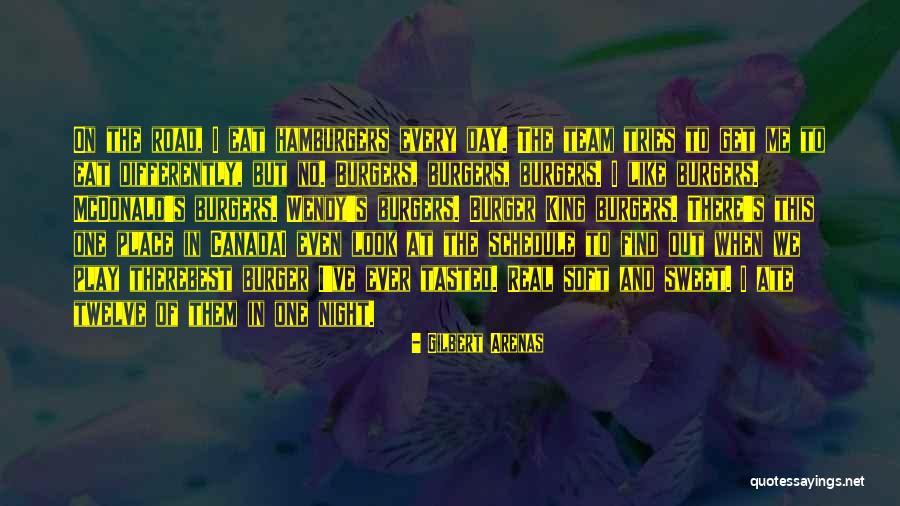 On the road, I eat hamburgers every day. The team tries to get me to eat differently, but no. Burgers, burgers, burgers. I like burgers. McDonald's burgers. Wendy's burgers. Burger King burgers. There's this one place in Canada
I even look at the schedule to find out when we play there
best burger I've ever tasted. Real soft and sweet. I ate twelve of them in one night. — Gilbert Arenas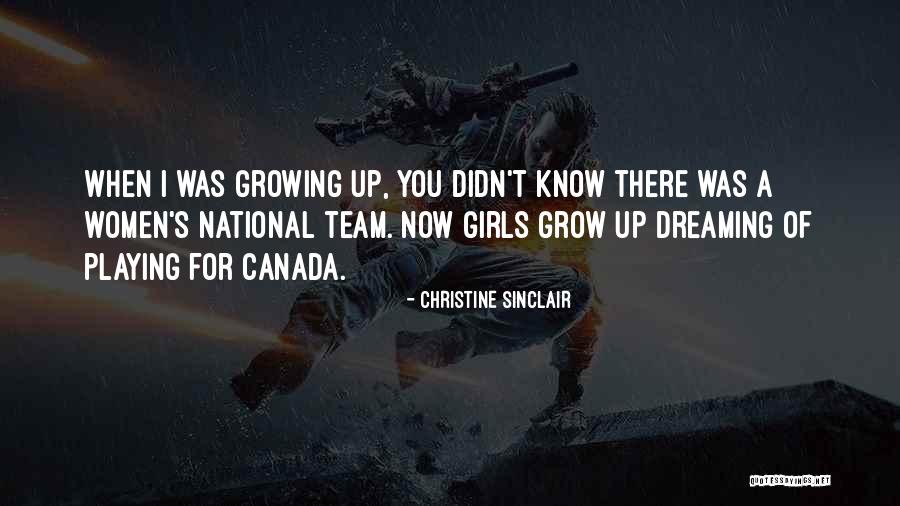 When I was growing up, you didn't know there was a women's national team. Now girls grow up dreaming of playing for Canada. — Christine Sinclair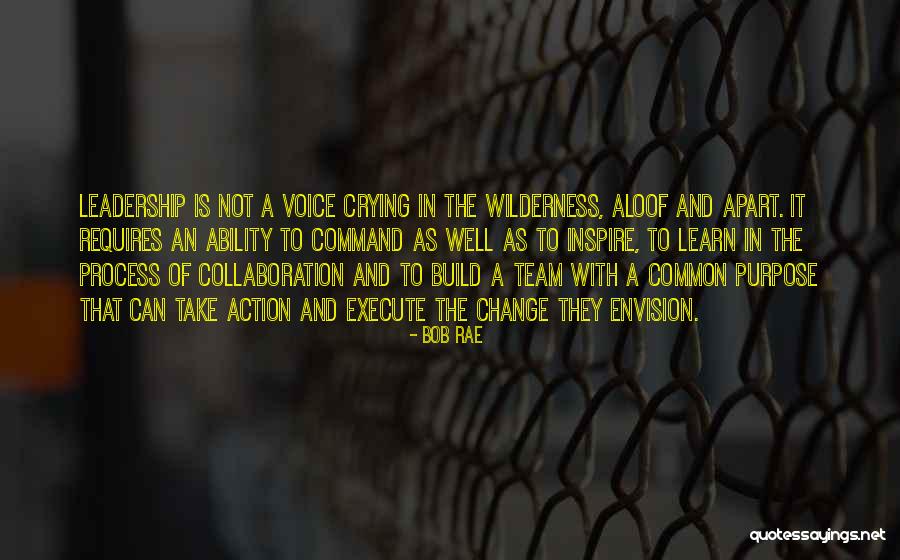 Leadership is not a voice crying in the wilderness, aloof and apart. It requires an ability to command as well as to inspire, to learn in the process of collaboration and to build a team with a common purpose that can take action and execute the change they envision. — Bob Rae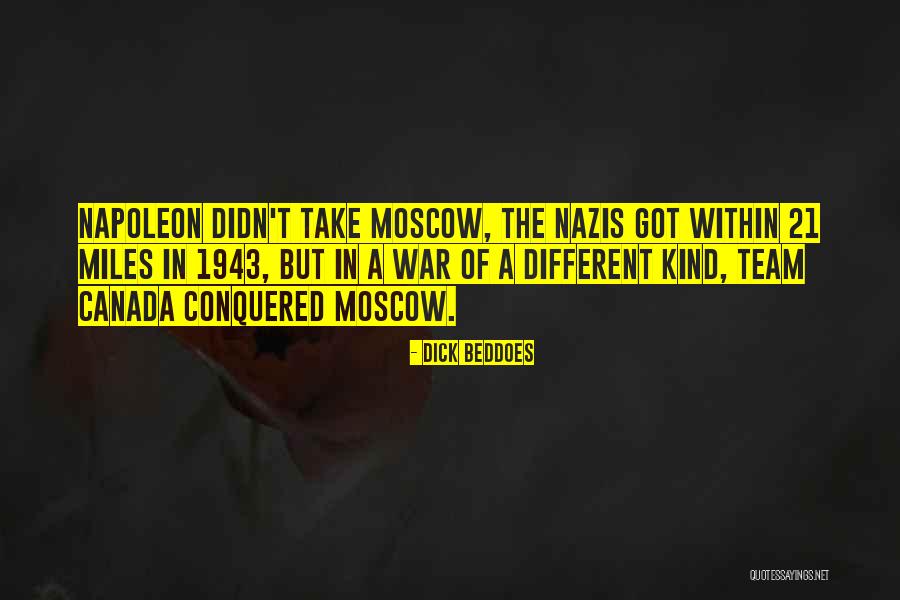 Napoleon didn't take Moscow, the Nazis got within 21 miles in 1943, but in a war of a different kind, Team Canada conquered Moscow. — Dick Beddoes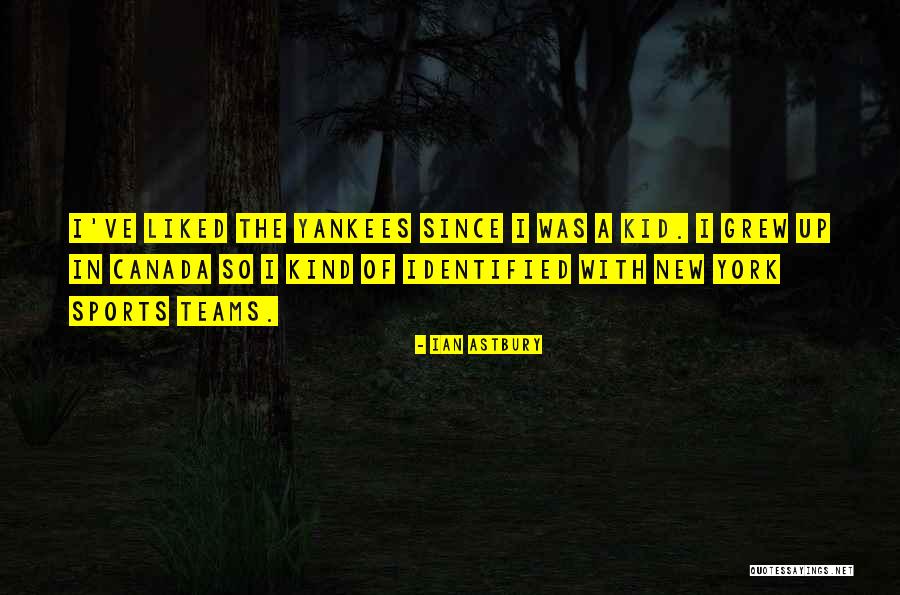 I've liked the Yankees since I was a kid. I grew up in Canada so I kind of identified with New York sports teams. — Ian Astbury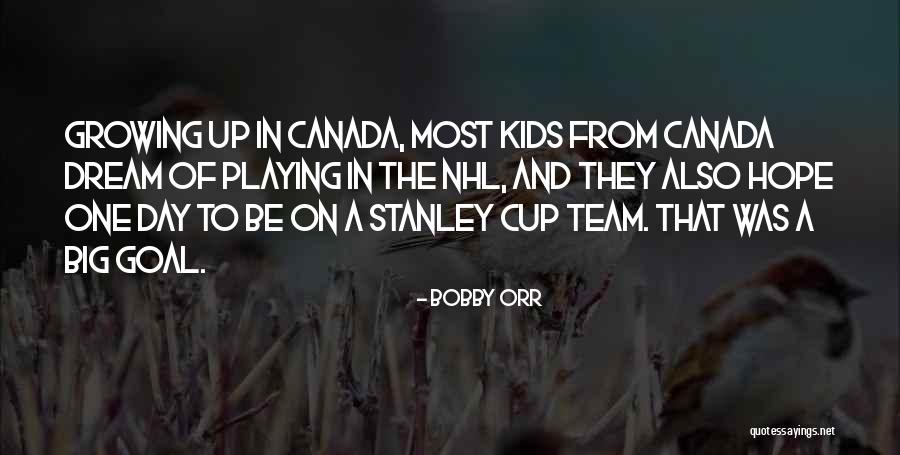 Growing up in Canada, most kids from Canada dream of playing in the NHL, and they also hope one day to be on a Stanley Cup team. That was a big goal. — Bobby Orr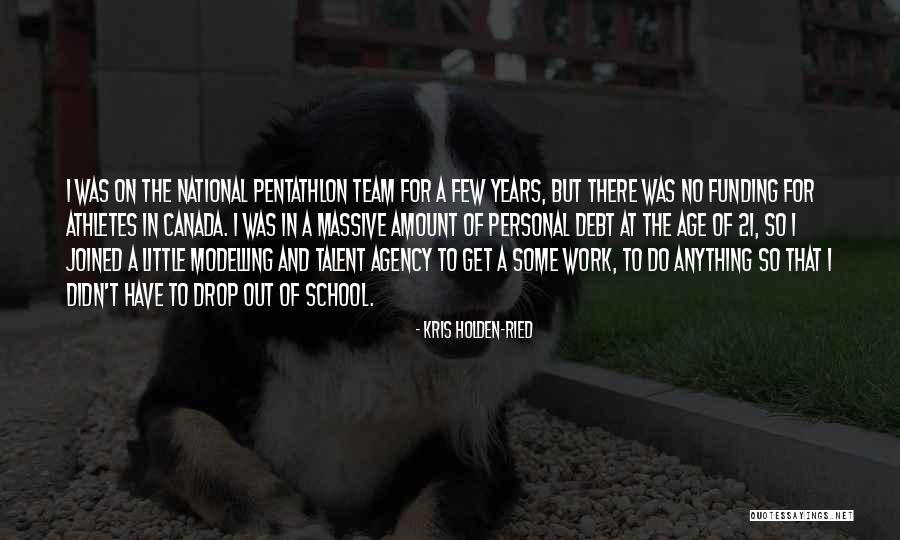 I was on the national Pentathlon team for a few years, but there was no funding for athletes in Canada. I was in a massive amount of personal debt at the age of 21, so I joined a little modelling and talent agency to get a some work, to do anything so that I didn't have to drop out of school. — Kris Holden-Ried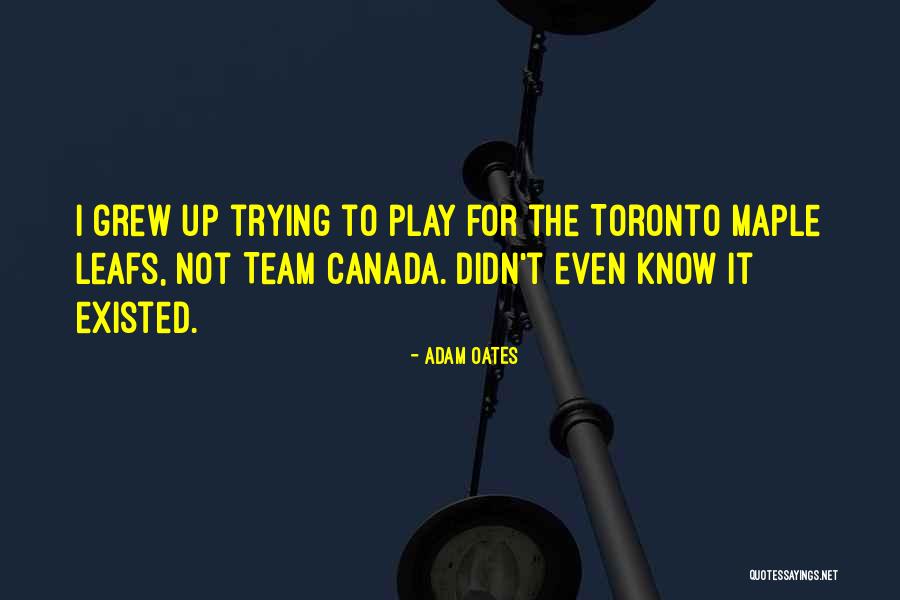 I grew up trying to play for the Toronto Maple Leafs, not Team Canada. Didn't even know it existed. — Adam Oates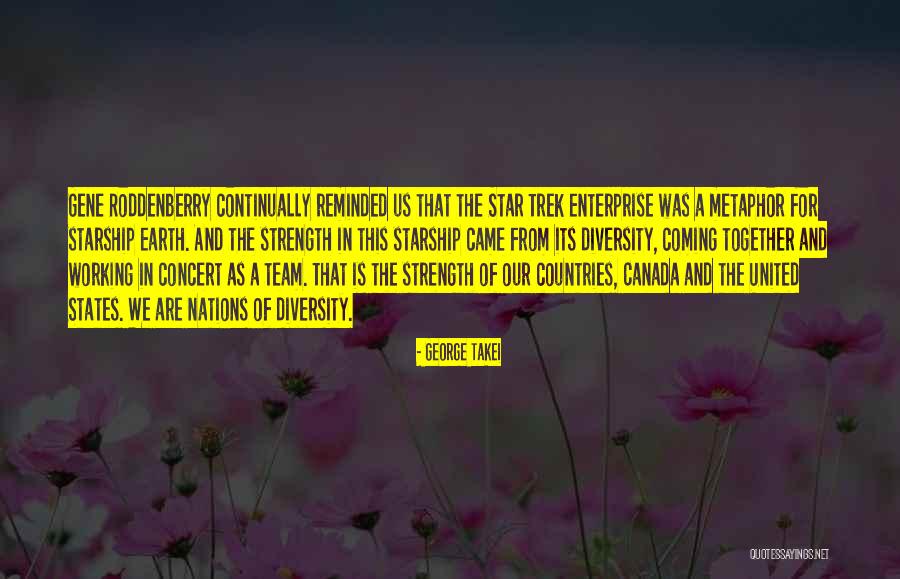 Gene Roddenberry continually reminded us that the Star Trek Enterprise was a metaphor for starship Earth. And the strength in this starship came from its diversity, coming together and working in concert as a team. That is the strength of our countries, Canada and the United States. We are nations of diversity. — George Takei