Quotes & Sayings About Taking Selfies
Enjoy reading and share 7 famous quotes about Taking Selfies with everyone.
Top Taking Selfies Quotes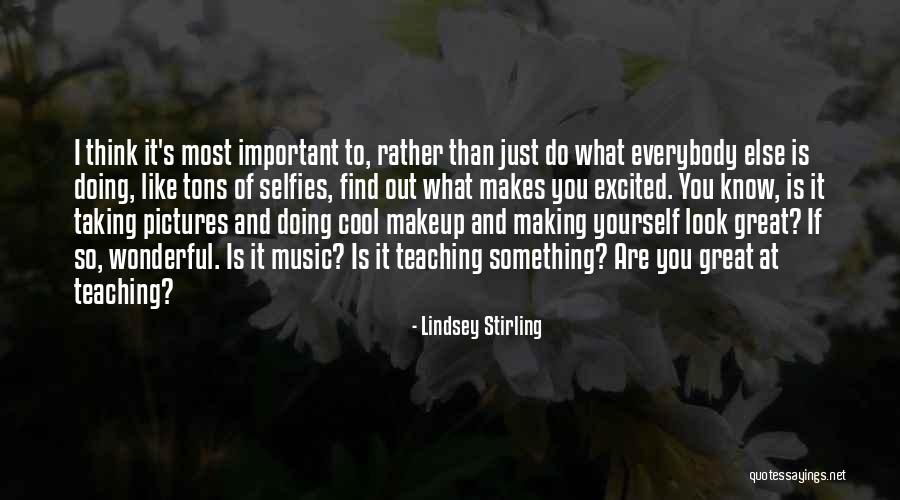 I think it's most important to, rather than just do what everybody else is doing, like tons of selfies, find out what makes you excited. You know, is it taking pictures and doing cool makeup and making yourself look great? If so, wonderful. Is it music? Is it teaching something? Are you great at teaching? — Lindsey Stirling
Expert Pamela Rutledge explained in an article for Psychology Today that taking selfies is indicative of the tornado of narcissism. The selfie is the appropriate snapshot of the state of identity in the West. Paranoia that people don't see us, understand us, or find us essential is pushing, pushing, pushing self-expression to the center of our daily life. — Dan White Jr.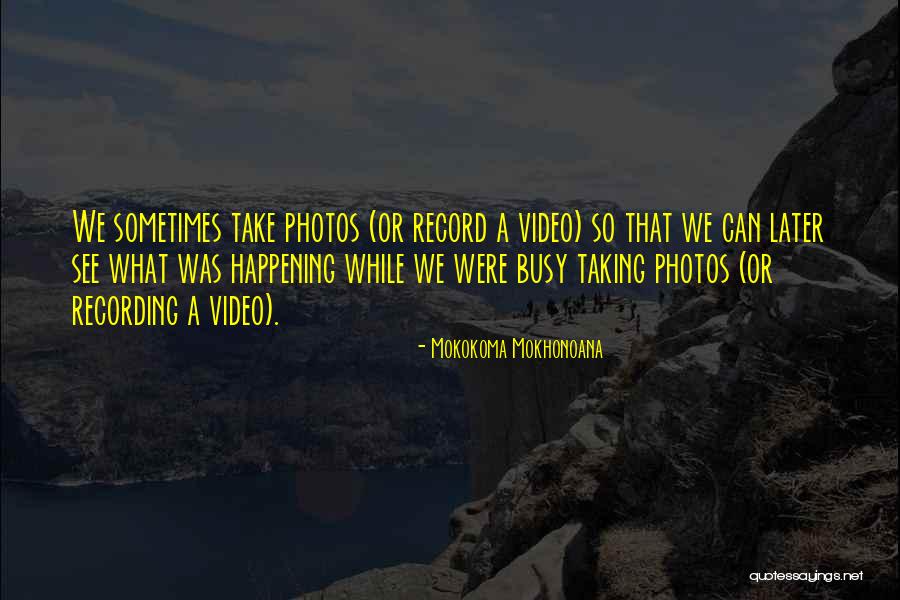 We sometimes take photos (or record a video) so that we can later see what was happening while we were busy taking photos (or recording a video). — Mokokoma Mokhonoana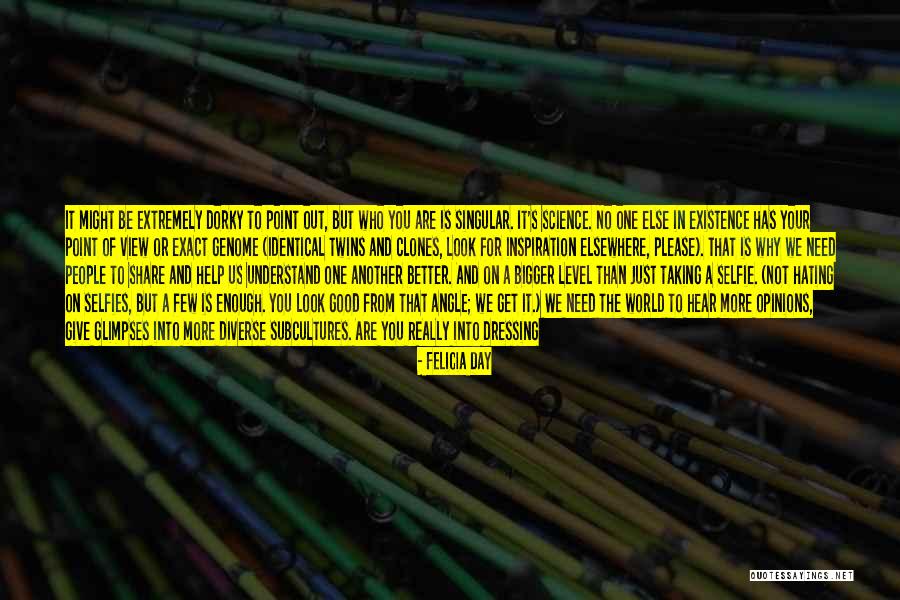 It might be extremely dorky to point out, but who you are is singular. It's science. No one else in existence has your point of view or exact genome (identical twins and clones, look for inspiration elsewhere, please). That is why we need people to share and help us understand one another better. And on a bigger level than just taking a selfie. (Not hating on selfies, but a few is enough. You look good from that angle; we get it.) We need the world to hear more opinions, give glimpses into more diverse subcultures. Are you REALLY into dressing your cat in handcrafted, historically authentic outfits? No problem, there are people out there who want to see that! Probably in excruciating detail! — Felicia Day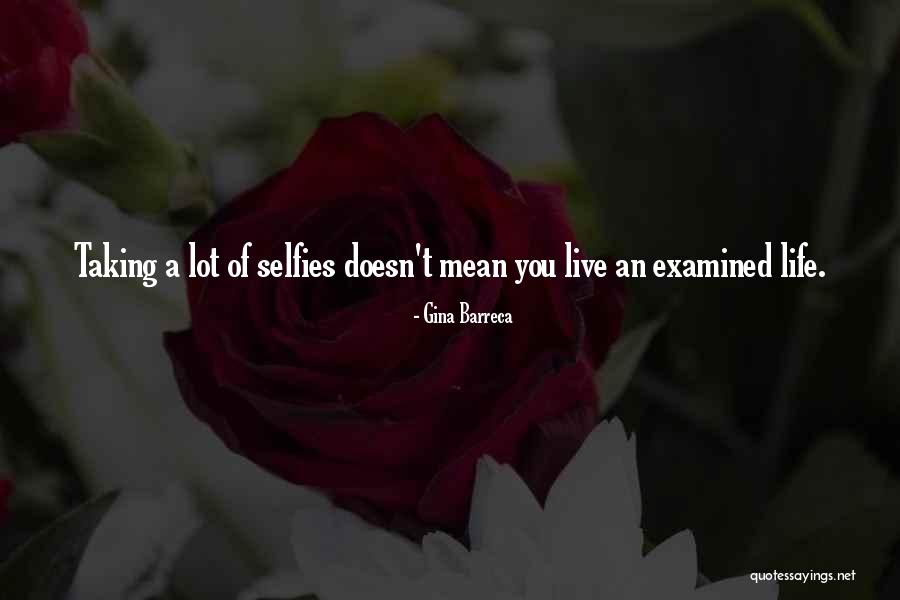 Taking a lot of selfies doesn't mean you live an examined life. — Gina Barreca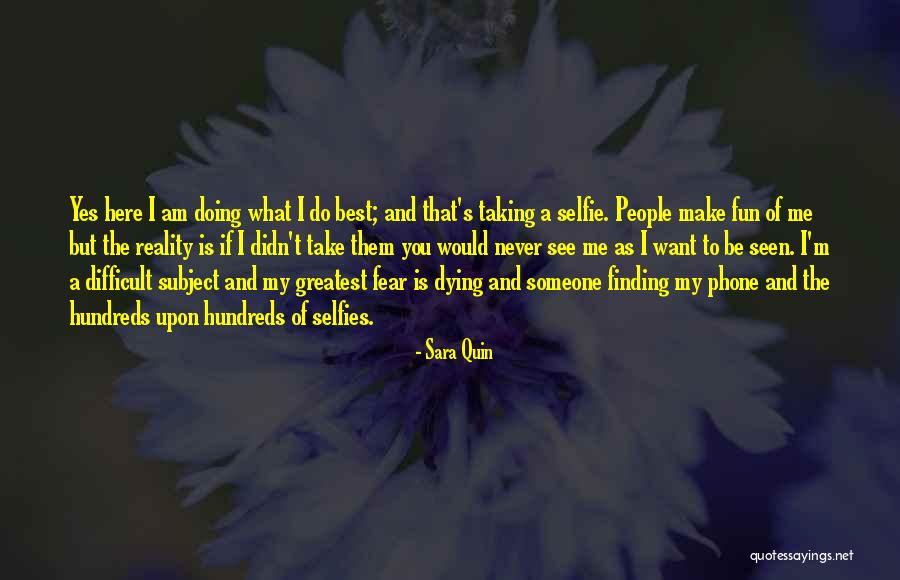 Yes here I am doing what I do best; and that's taking a selfie. People make fun of me but the reality is if I didn't take them you would never see me as I want to be seen. I'm a difficult subject and my greatest fear is dying and someone finding my phone and the hundreds upon hundreds of selfies. — Sara Quin