Quotes & Sayings About Sunny Winter
Enjoy reading and share 15 famous quotes about Sunny Winter with everyone.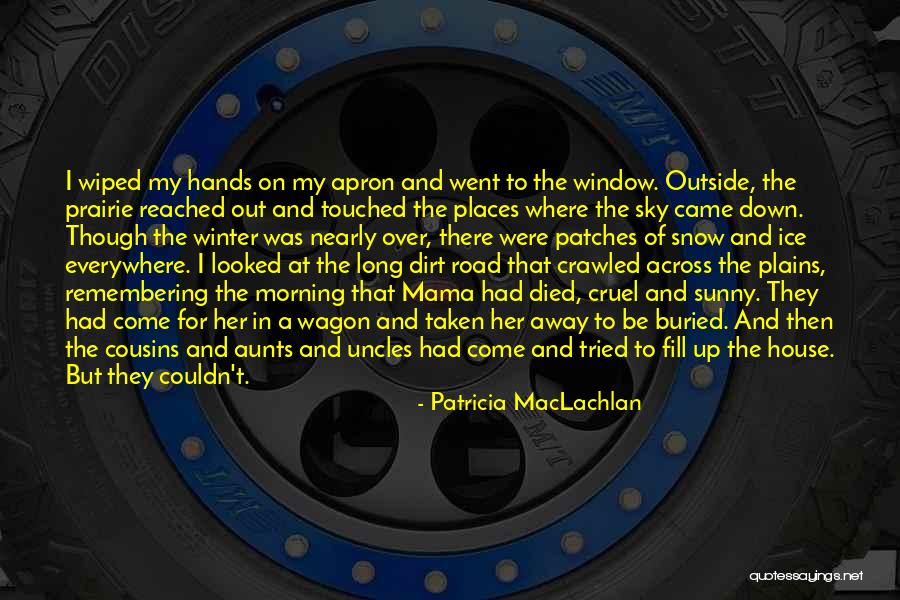 I wiped my hands on my apron and went to the window. Outside, the prairie reached out and touched the places where the sky came down. Though the winter was nearly over, there were patches of snow and ice everywhere. I looked at the long dirt road that crawled across the plains, remembering the morning that Mama had died, cruel and sunny. They had come for her in a wagon and taken her away to be buried. And then the cousins and aunts and uncles had come and tried to fill up the house. But they couldn't. — Patricia MacLachlan
Good housewives all the winter's rage despise, Defended by the riding-hood's disguise; Or, underneath the umbrella's oily shade, Safe through the wet on clinking pattens tread, Let Persian dames the unbrella's ribs display, To guard their beauties from the sunny ray; Or sweating slaves support the shady load, When eastern monarchs show their state abroad; Britain in winter only knows its aid, To guard from chilling showers the walking maid. — John Gay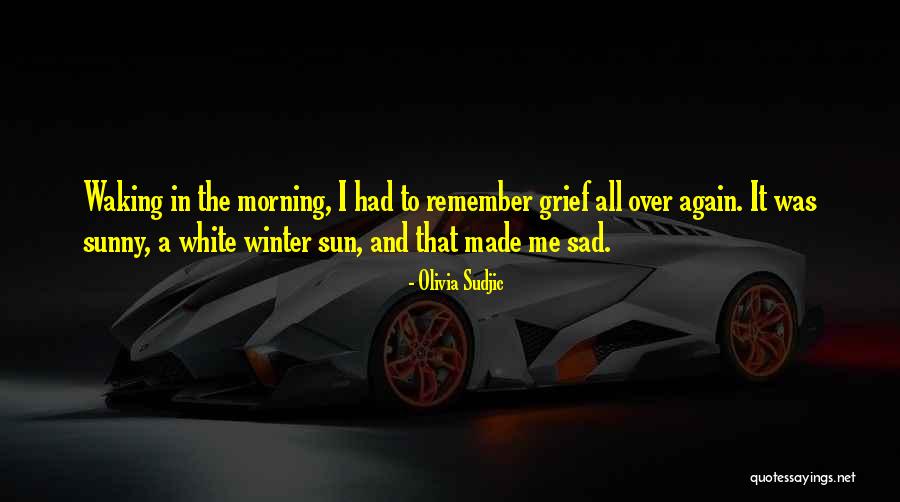 Waking in the morning, I had to remember grief all over again. It was sunny, a white winter sun, and that made me sad. — Olivia Sudjic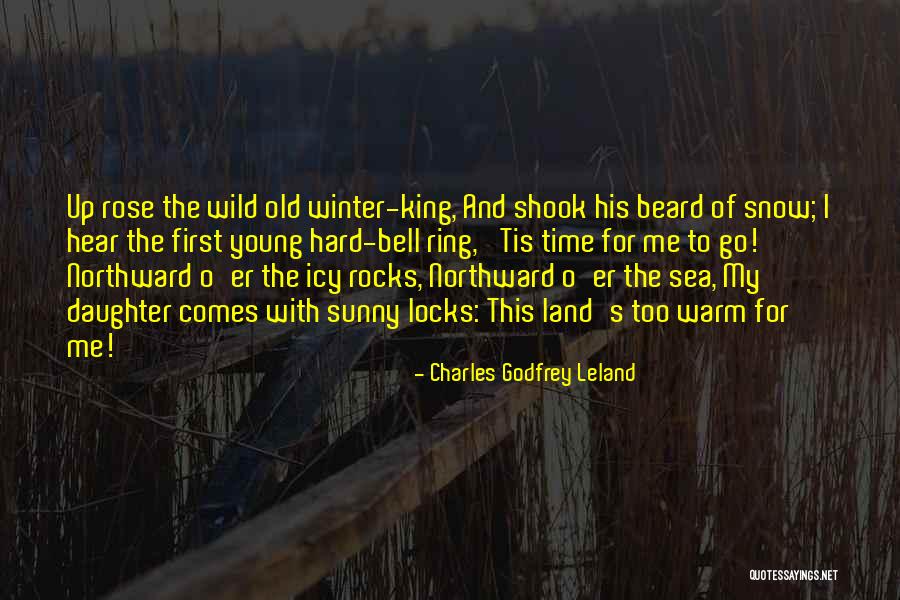 Up rose the wild old winter-king, And shook his beard of snow; I hear the first young hard-bell ring, 'Tis time for me to go! Northward o'er the icy rocks, Northward o'er the sea, My daughter comes with sunny locks: This land's too warm for me! — Charles Godfrey Leland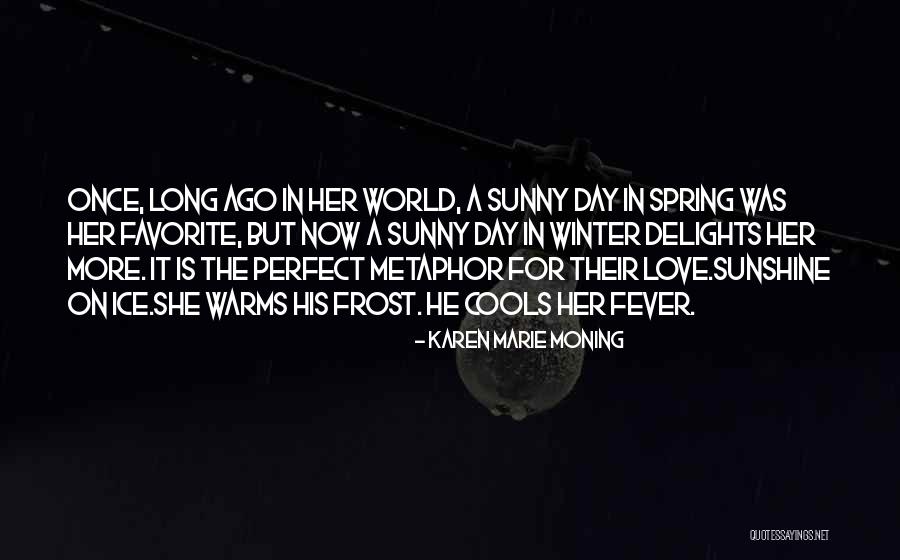 Once, long ago in her world, a sunny day in spring was her favorite, but now a sunny day in winter delights her more. It is the perfect metaphor for their love.
Sunshine on ice.
She warms his frost. He cools her fever. — Karen Marie Moning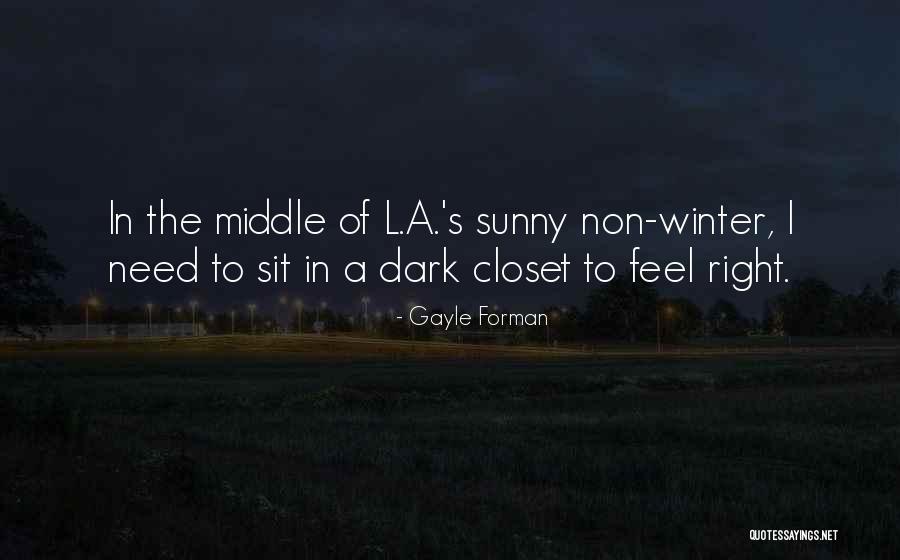 In the middle of L.A.'s sunny non-winter, I need to sit in a dark closet to feel right. — Gayle Forman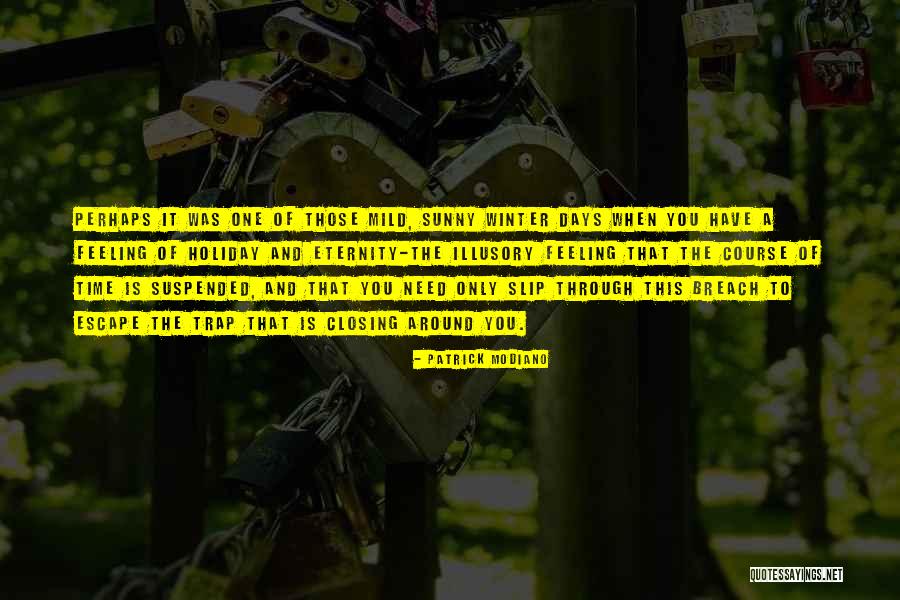 Perhaps it was one of those mild, sunny winter days when you have a feeling of holiday and eternity-the illusory feeling that the course of time is suspended, and that you need only slip through this breach to escape the trap that is closing around you. — Patrick Modiano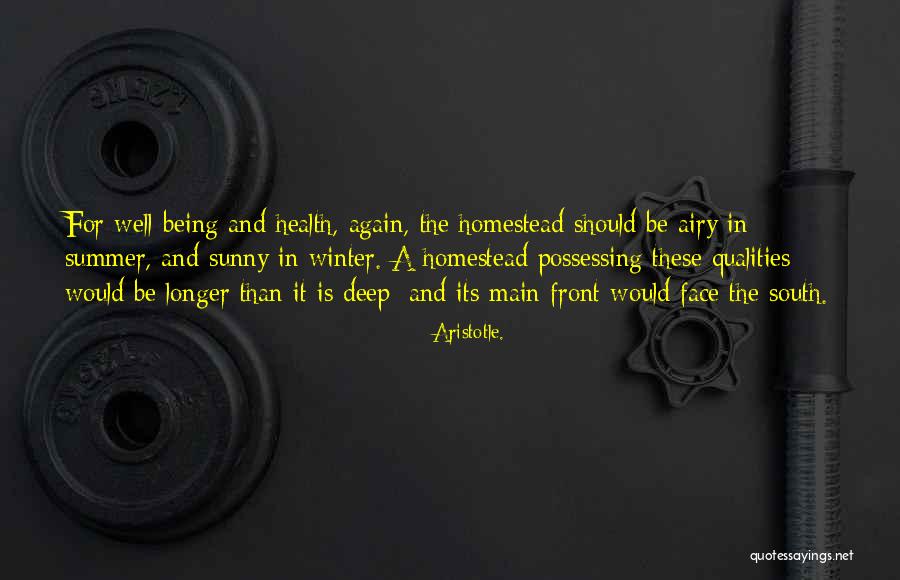 For well-being and health, again, the homestead should be airy in summer, and sunny in winter. A homestead possessing these qualities would be longer than it is deep; and its main front would face the south. — Aristotle.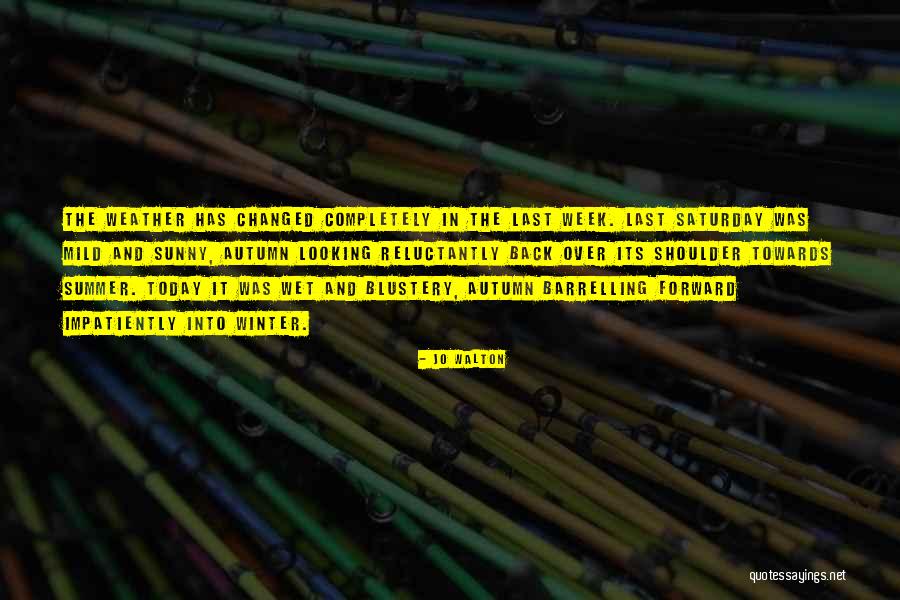 The weather has changed completely in the last week. Last Saturday was mild and sunny, autumn looking reluctantly back over its shoulder towards summer. Today it was wet and blustery, autumn barrelling forward impatiently into winter. — Jo Walton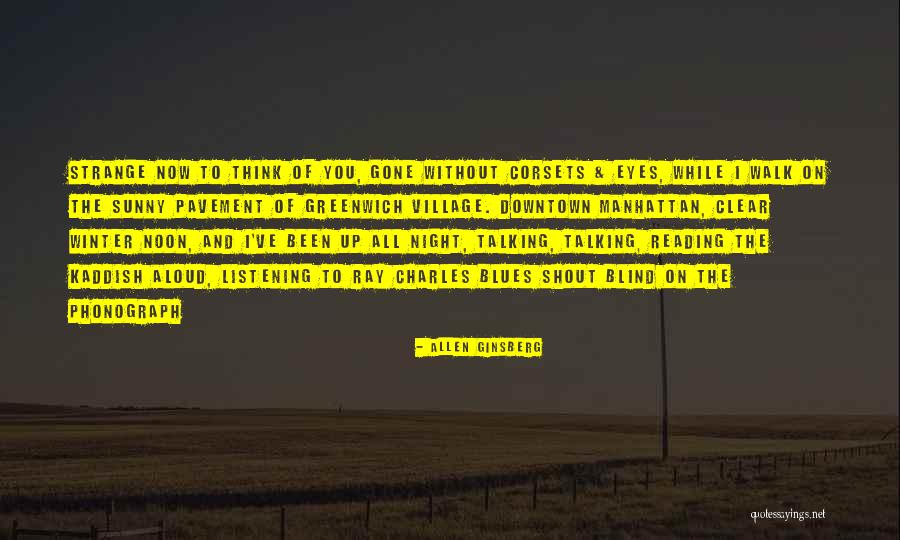 Strange now to think of you, gone without corsets & eyes, while I walk on the sunny pavement of Greenwich Village. downtown Manhattan, clear winter noon, and I've been up all night, talking, talking, reading the Kaddish aloud, listening to Ray Charles blues shout blind on the phonograph — Allen Ginsberg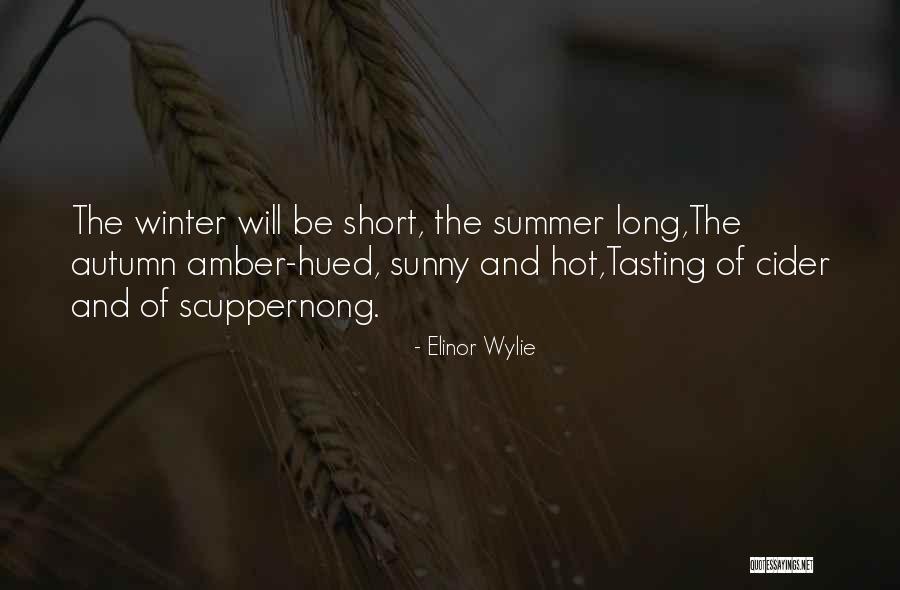 The winter will be short, the summer long,
The autumn amber-hued, sunny and hot,
Tasting of cider and of scuppernong. — Elinor Wylie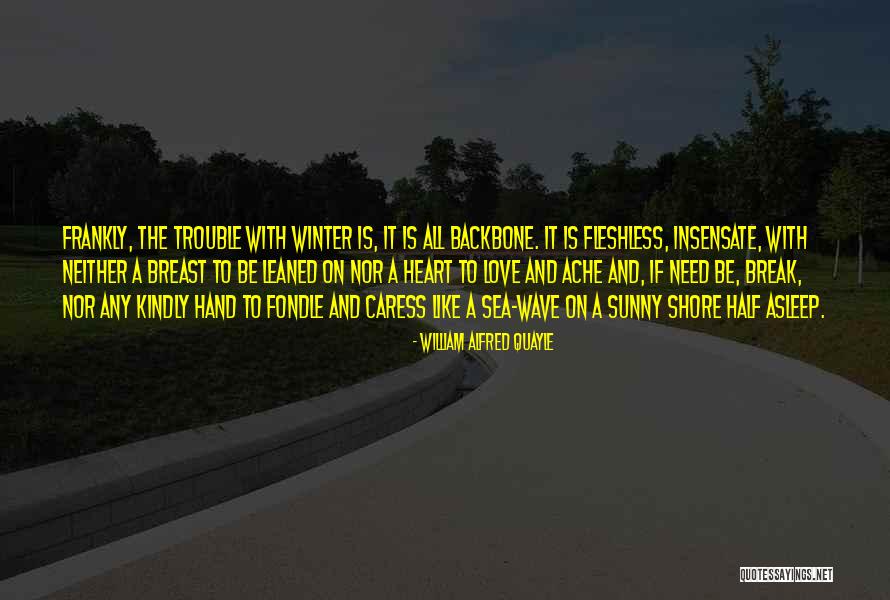 Frankly, the trouble with winter is, it is all backbone. It is fleshless, insensate, with neither a breast to be leaned on nor a heart to love and ache and, if need be, break, nor any kindly hand to fondle and caress like a sea-wave on a sunny shore half asleep. — William Alfred Quayle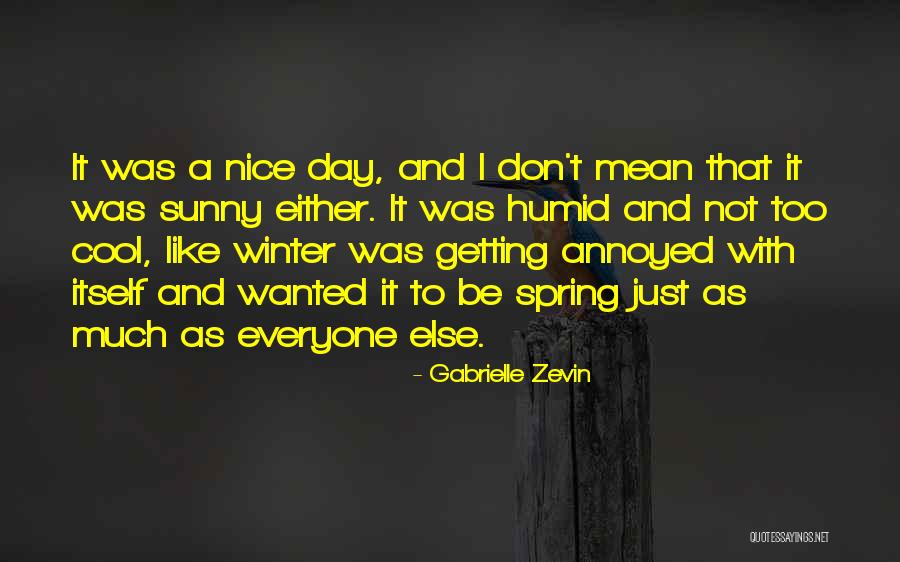 It was a nice day, and I don't mean that it was sunny either. It was humid and not too cool, like winter was getting annoyed with itself and wanted it to be spring just as much as everyone else. — Gabrielle Zevin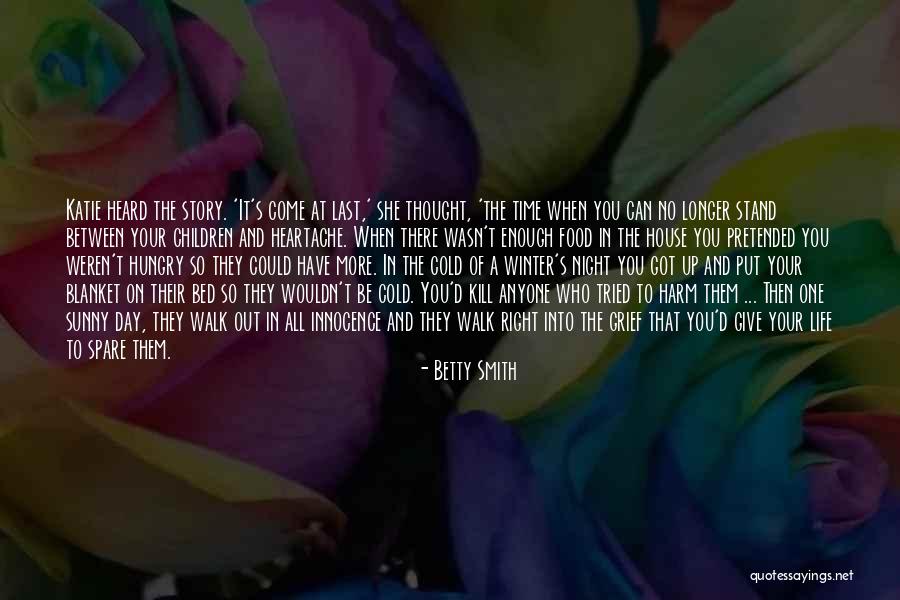 Katie heard the story. 'It's come at last,' she thought, 'the time when you can no longer stand between your children and heartache. When there wasn't enough food in the house you pretended you weren't hungry so they could have more. In the cold of a winter's night you got up and put your blanket on their bed so they wouldn't be cold. You'd kill anyone who tried to harm them ... Then one sunny day, they walk out in all innocence and they walk right into the grief that you'd give your life to spare them. — Betty Smith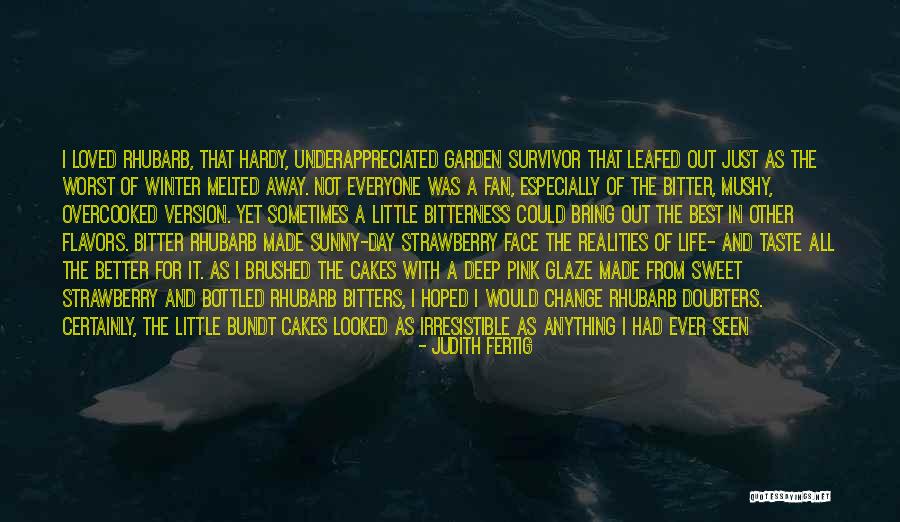 I loved rhubarb, that hardy, underappreciated garden survivor that leafed out just as the worst of winter melted away. Not everyone was a fan, especially of the bitter, mushy, overcooked version. Yet sometimes a little bitterness could bring out the best in other flavors. Bitter rhubarb made sunny-day strawberry face the realities of life- and taste all the better for it. As I brushed the cakes with a deep pink glaze made from sweet strawberry and bottled rhubarb bitters, I hoped I would change rhubarb doubters. Certainly, the little Bundt cakes looked as irresistible as anything I had ever seen in a French patisserie. — Judith Fertig