Strong And Motivational Quotes & Sayings
Enjoy reading and share 45 famous quotes about Strong And Motivational with everyone.
Top Strong And Motivational Quotes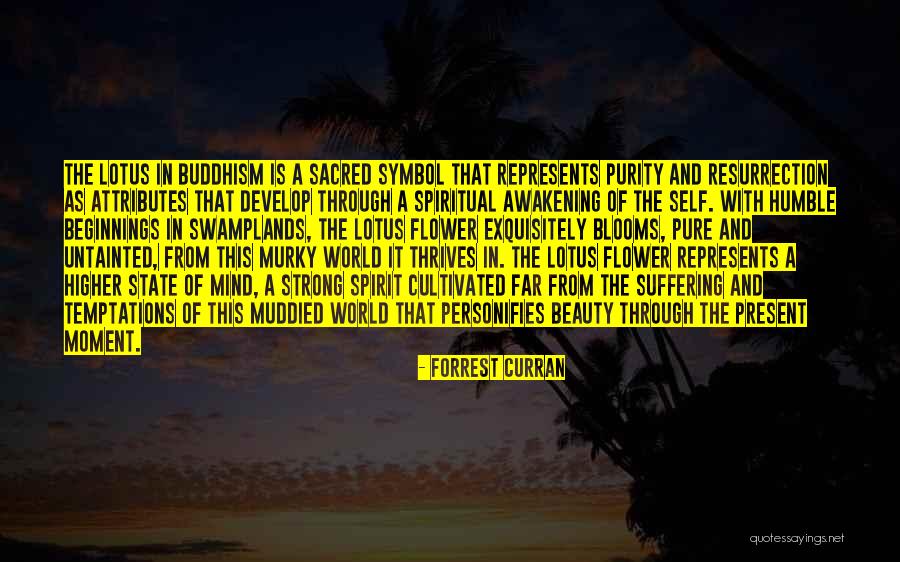 The Lotus in Buddhism is a sacred symbol that represents purity and resurrection as attributes that develop through a spiritual awakening of the self. With humble beginnings in swamplands, the Lotus flower exquisitely blooms, pure and untainted, from this murky world it thrives in. The Lotus flower represents a higher state of mind, a strong spirit cultivated far from the suffering and temptations of this muddied world that personifies beauty through the present moment. — Forrest Curran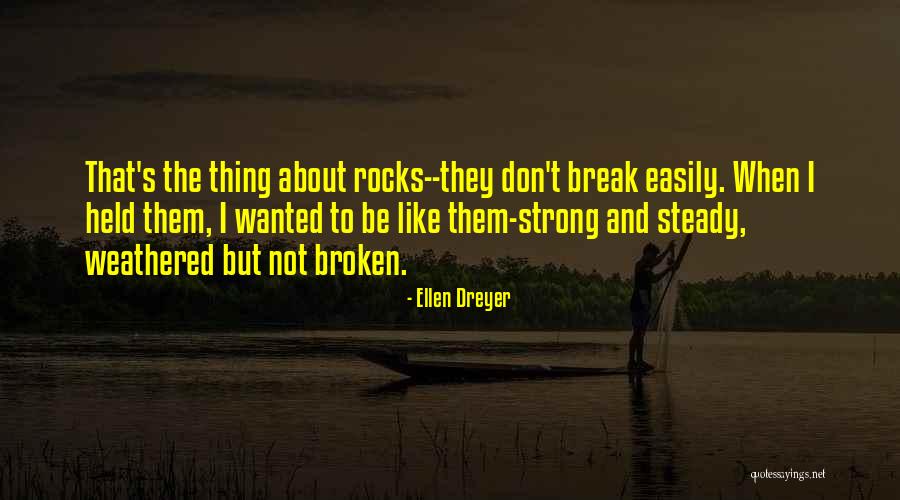 That's the thing about rocks--they don't break easily. When I held them, I wanted to be like them-strong and steady, weathered but not broken. — Ellen Dreyer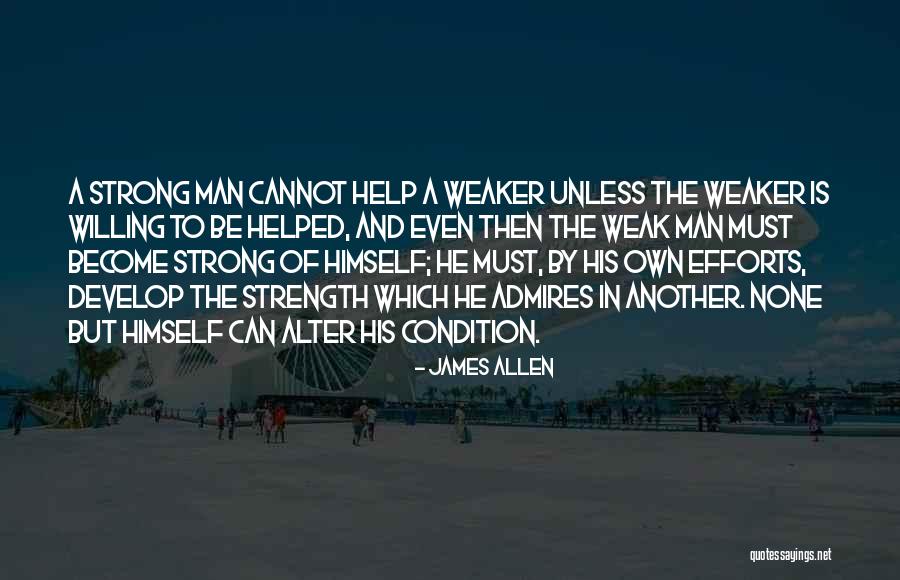 A strong man cannot help a weaker unless the weaker is willing to be helped, and even then the weak man must become strong of himself; he must, by his own efforts, develop the strength which he admires in another. None but himself can alter his condition. — James Allen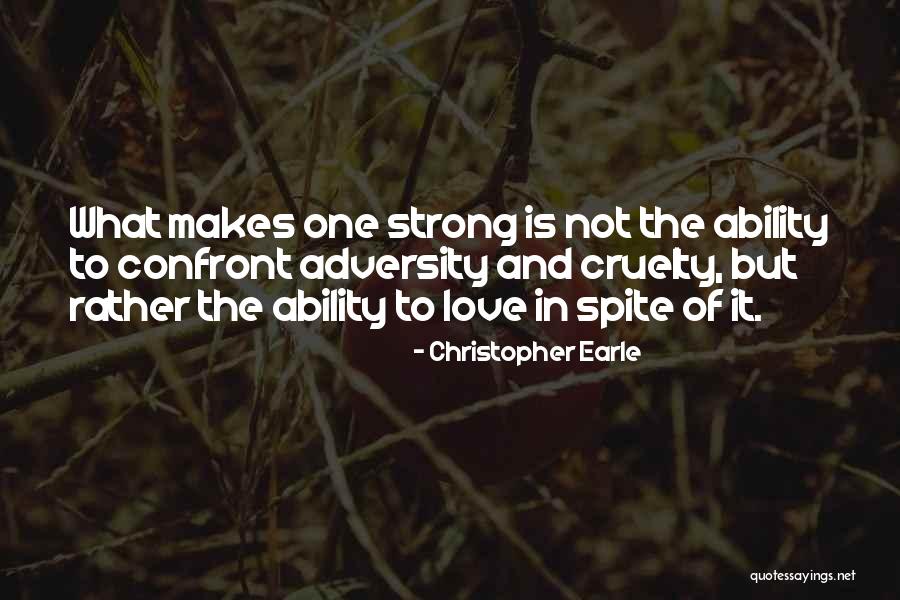 What makes one strong is not the ability to confront adversity and cruelty, but rather the ability to love in spite of it. — Christopher Earle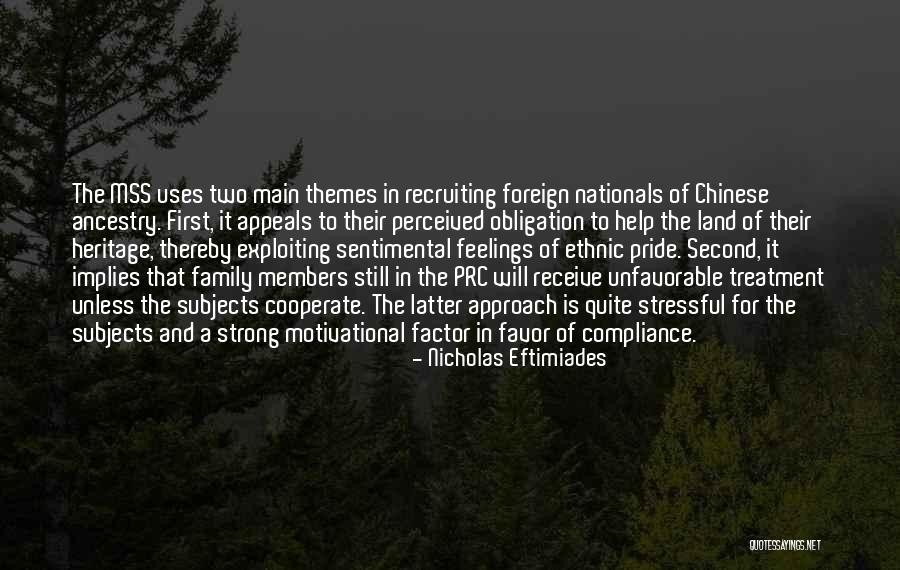 The MSS uses two main themes in recruiting foreign nationals of Chinese ancestry. First, it appeals to their perceived obligation to help the land of their heritage, thereby exploiting sentimental feelings of ethnic pride. Second, it implies that family members still in the PRC will receive unfavorable treatment unless the subjects cooperate. The latter approach is quite stressful for the subjects and a strong motivational factor in favor of compliance. — Nicholas Eftimiades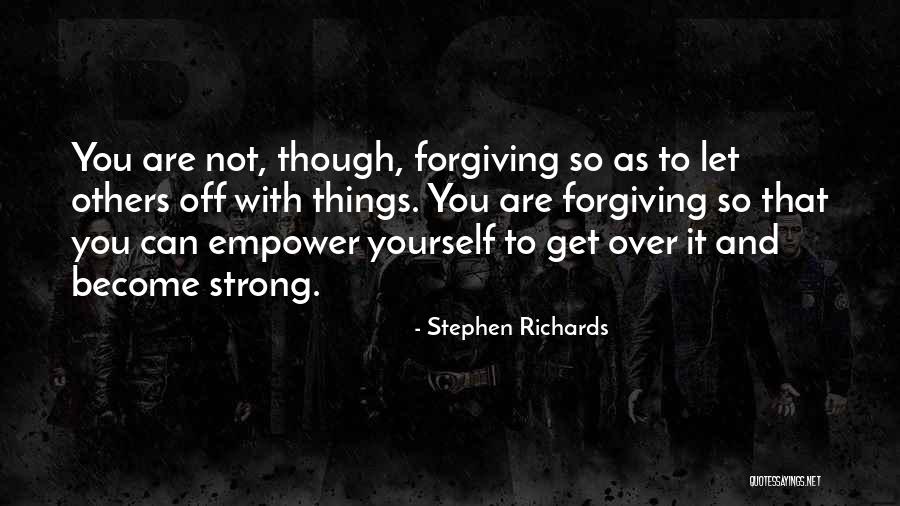 You are not, though, forgiving so as to let others off with things. You are forgiving so that you can empower yourself to get over it and become strong. — Stephen Richards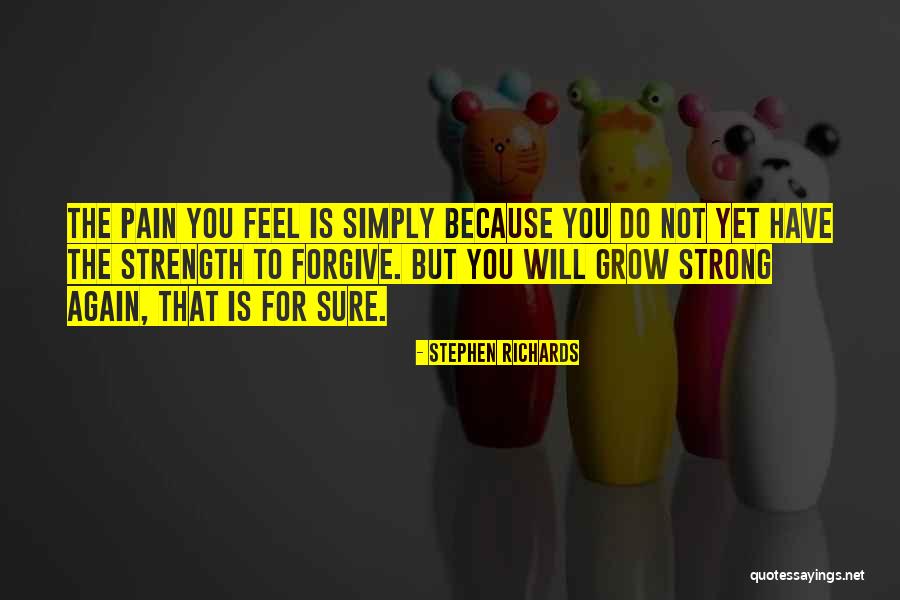 The pain you feel is simply because you do not yet have the strength to forgive. But you will grow strong again, that is for sure. — Stephen Richards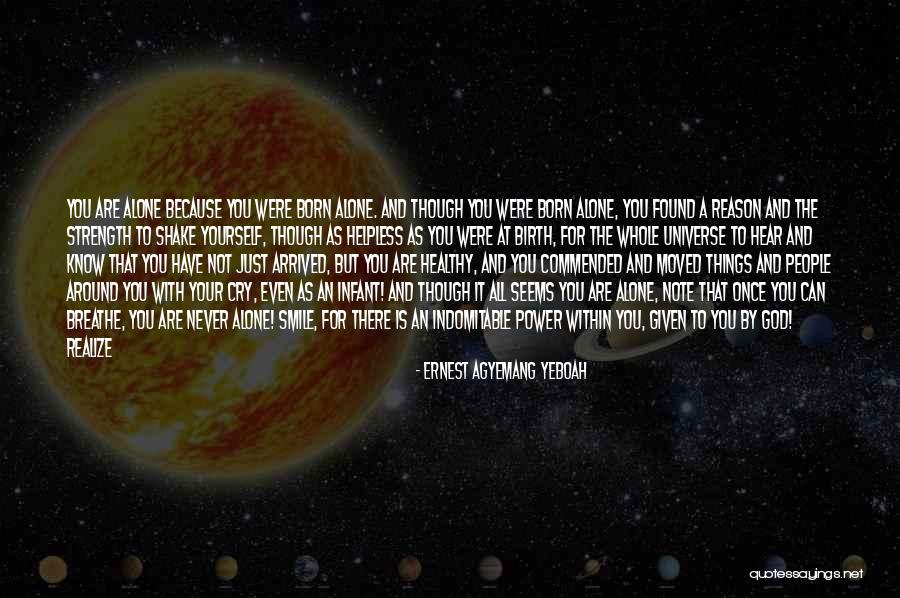 You are alone because you were born alone. And though you were born alone, you found a reason and the strength to shake yourself, though as helpless as you were at birth, for the whole universe to hear and know that you have not just arrived, but you are healthy, and you commended and moved things and people around you with your cry, even as an infant! And though it all seems you are alone, note that once you can breathe, you are never alone! Smile, for there is an indomitable power within you, given to you by God! Realize your God, realize your power! Awake and realize your true strength and the strong power within you! Face life and do not just challenge the challenges in life but conquer them with all boldness and fortitude. Step by step, complete the steps! It is always not all that easy, but, be strong and beat life no matter what! — Ernest Agyemang Yeboah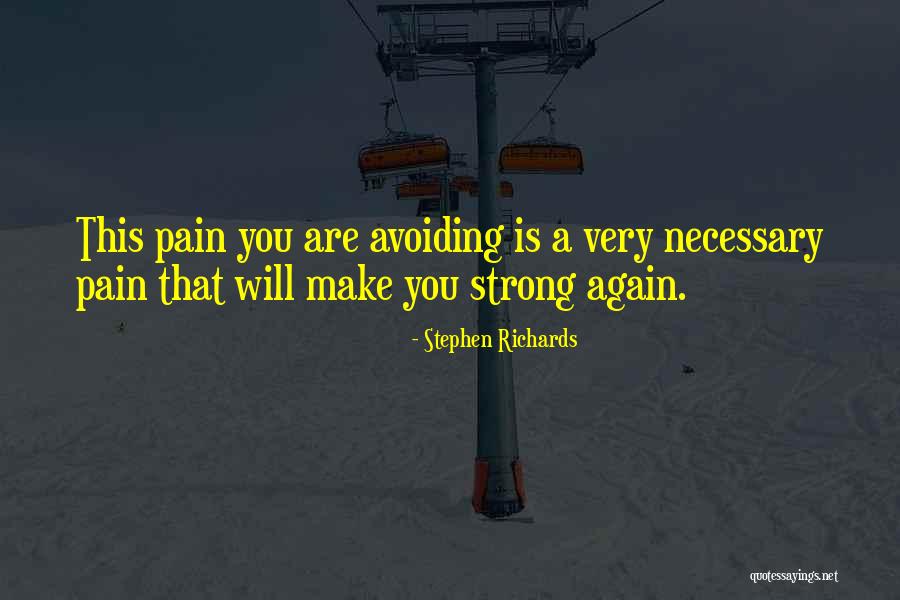 This pain you are avoiding is a very necessary pain that will make you strong again. — Stephen Richards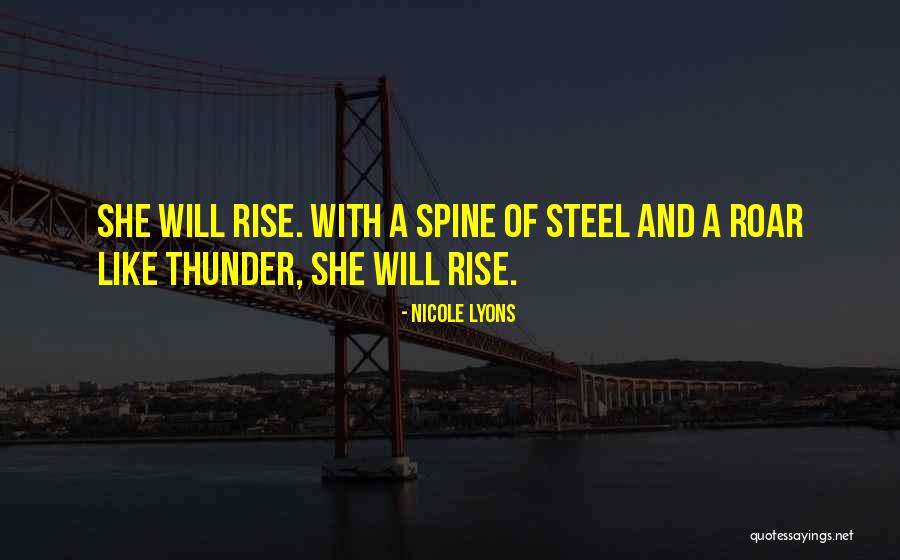 She will rise. With a spine of steel and a roar like thunder, she will rise. — Nicole Lyons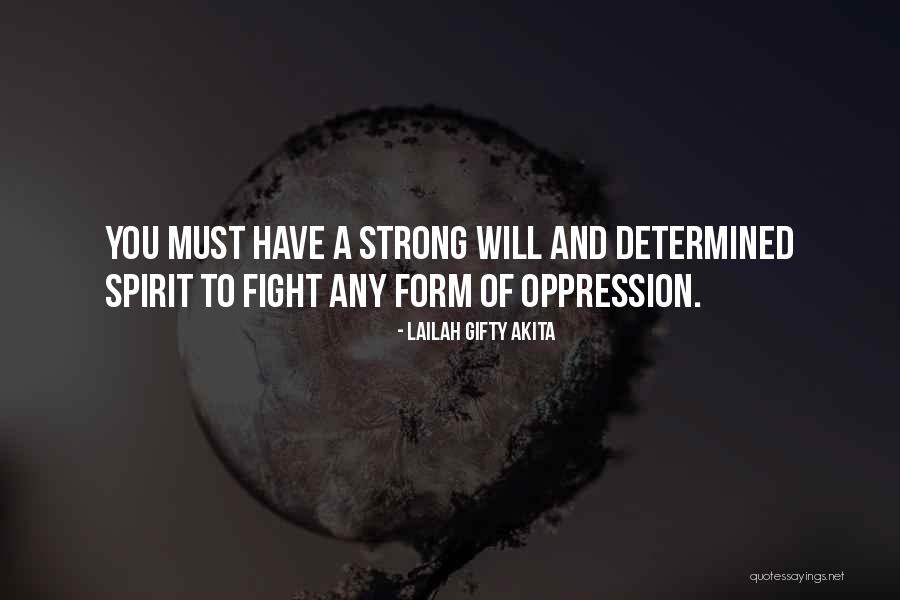 You must have a strong will and determined spirit to fight any form of oppression. — Lailah Gifty Akita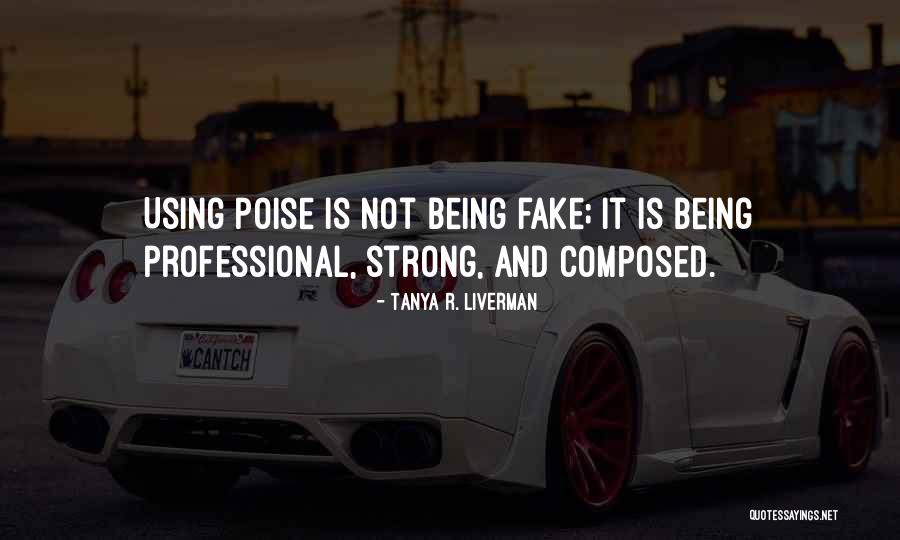 Using poise is not being fake; it is being professional, strong, and composed. — Tanya R. Liverman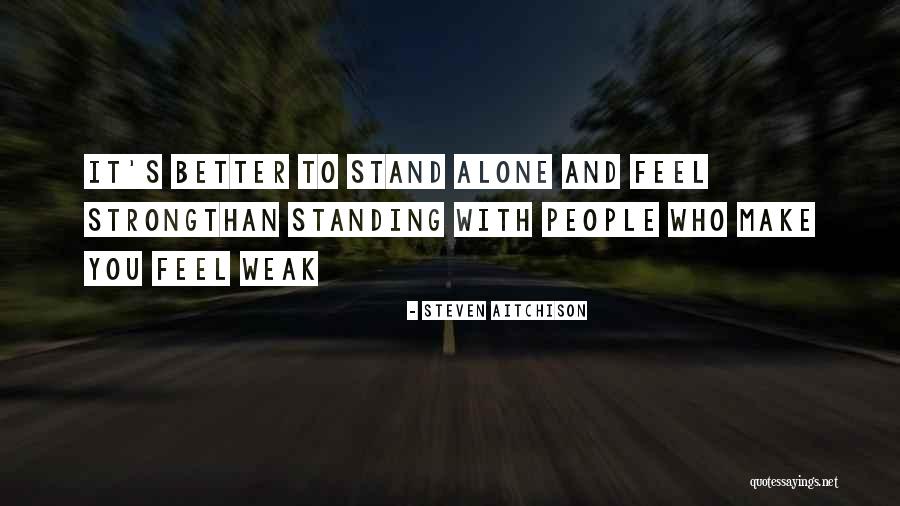 It's better to stand alone and feel strong
than standing with people who make you feel weak — Steven Aitchison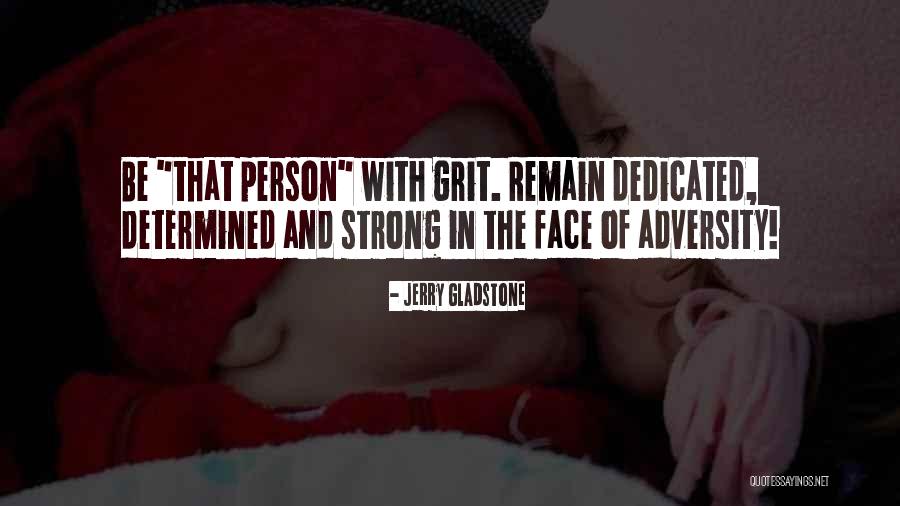 Be "that person" with grit. Remain dedicated, determined and strong in the face of adversity! — Jerry Gladstone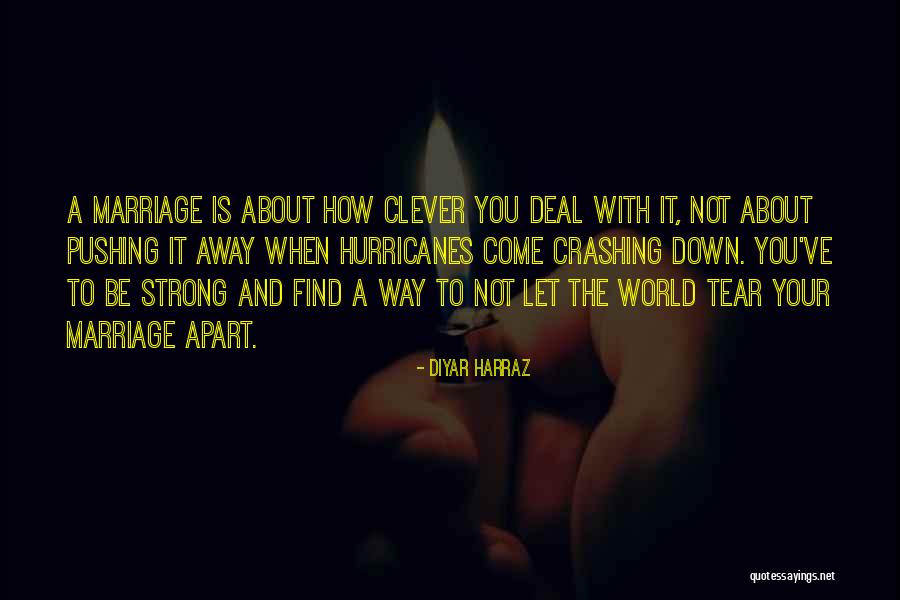 A marriage is about how clever you deal with it, not about pushing it away when hurricanes come crashing down. You've to be strong and find a way to not let the world tear your marriage apart. — Diyar Harraz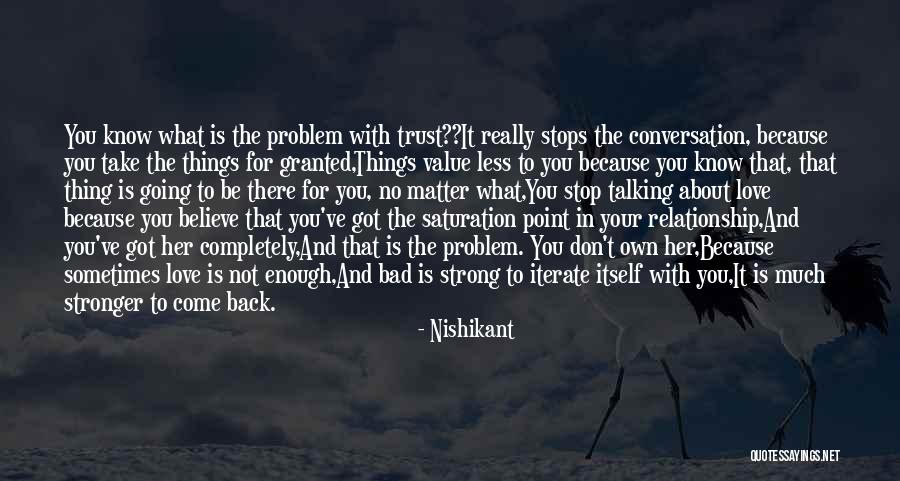 You know what is the problem with trust??
It really stops the conversation, because you take the things for granted,
Things value less to you because you know that, that thing is going to be there for you, no matter what,
You stop talking about love because you believe that you've got the saturation point in your relationship,
And you've got her completely,
And that is the problem. You don't own her,
Because sometimes love is not enough,
And bad is strong to iterate itself with you,
It is much stronger to come back. — Nishikant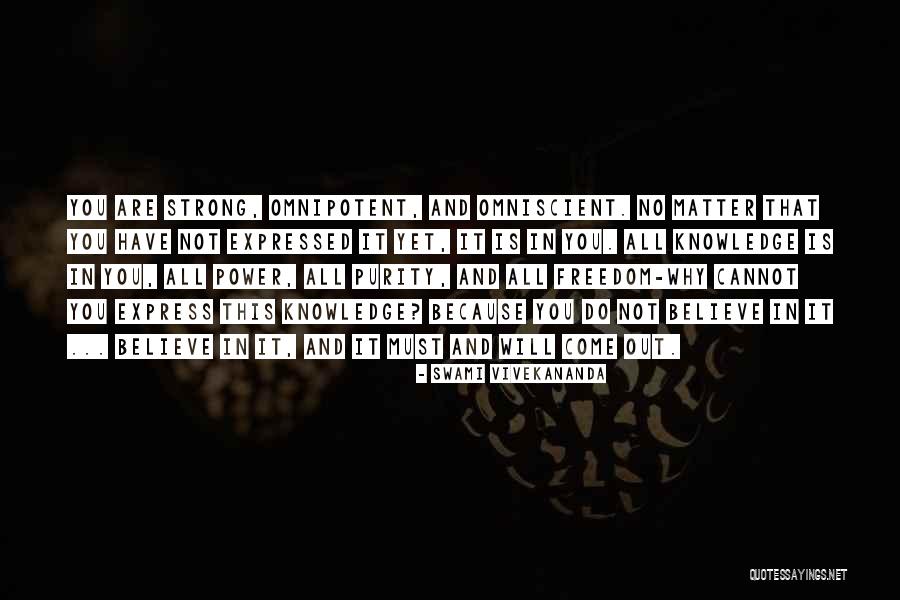 You are strong, omnipotent, and omniscient. No matter that you have not expressed it yet, it is in you. All knowledge is in you, all power, all purity, and all freedom-why cannot you express this knowledge? Because you do not believe in it ... Believe in it, and it must and will come out. — Swami Vivekananda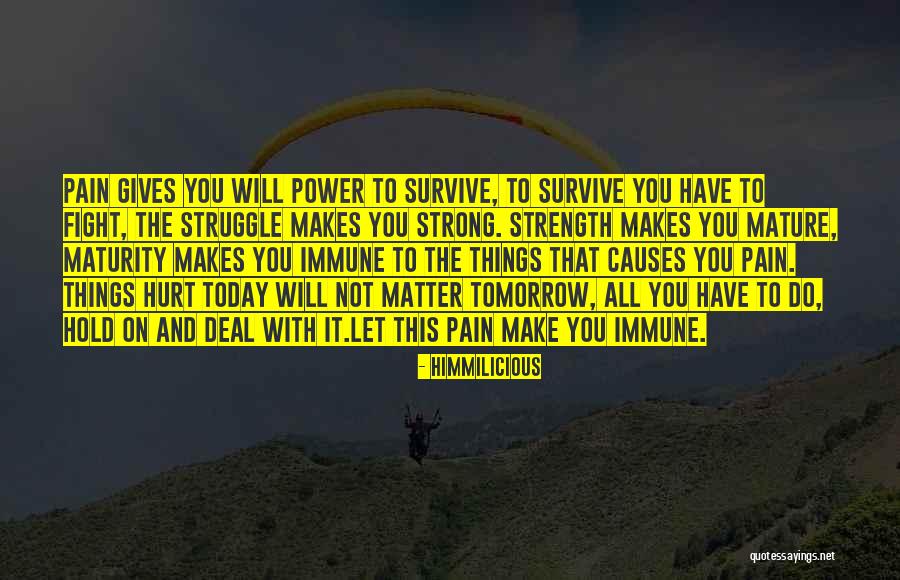 Pain gives you will power to survive, to survive you have to fight, the struggle makes you strong. strength makes you mature, maturity makes you immune to the things that causes you pain.
Things hurt today will not matter tomorrow, all you have to do, hold on and deal with it.
Let this pain make you immune. — Himmilicious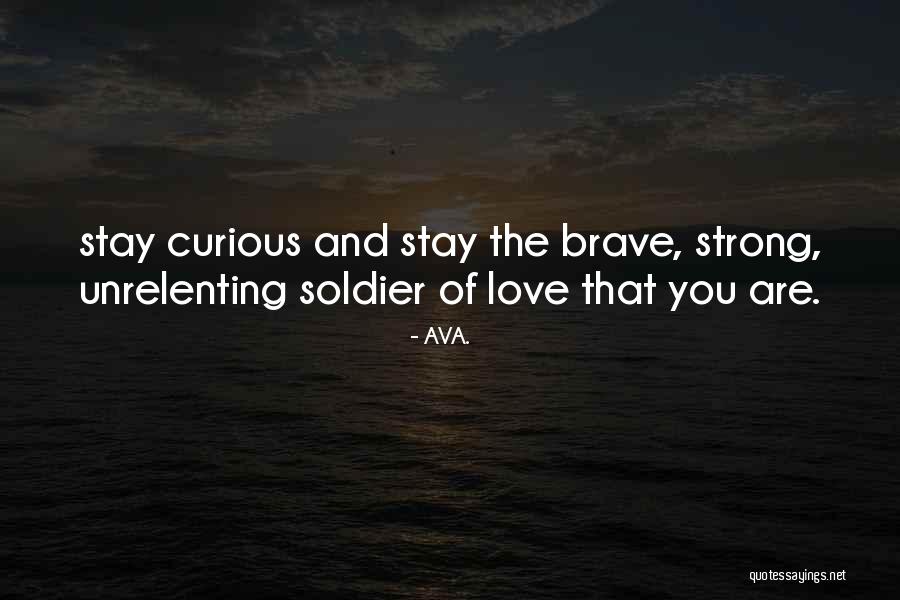 stay curious and stay the brave, strong, unrelenting soldier of love that you are. — AVA.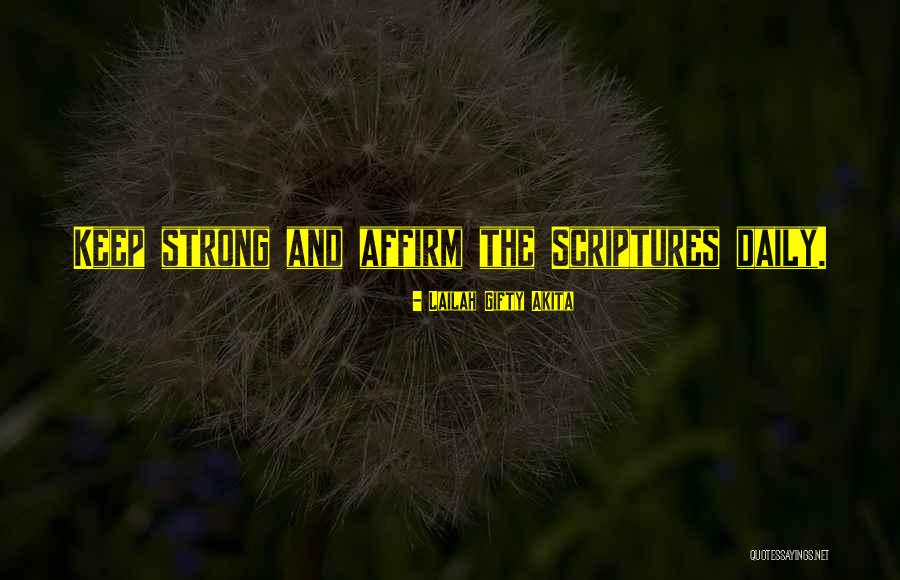 Keep strong and affirm the Scriptures daily. — Lailah Gifty Akita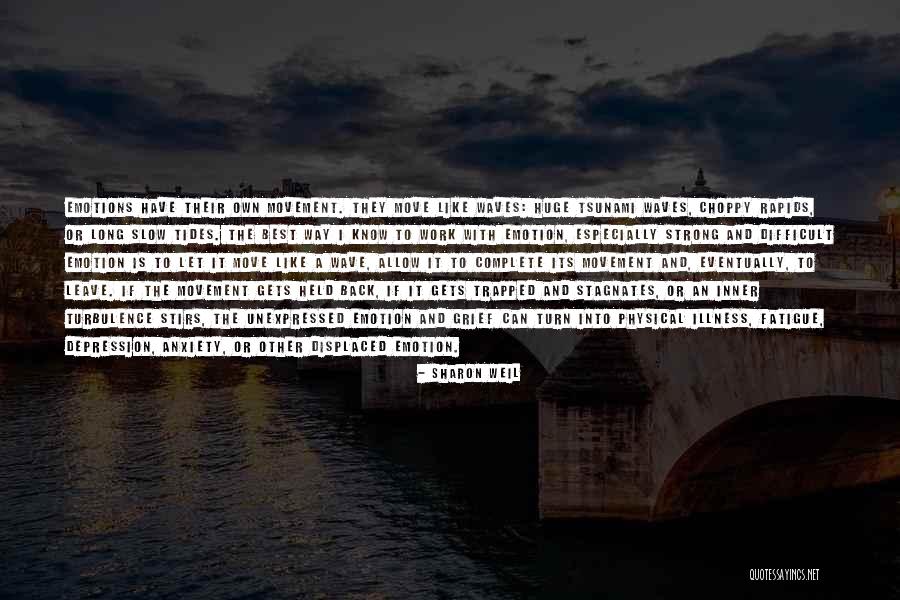 Emotions have their own movement. They move like waves: huge tsunami waves, choppy rapids, or long slow tides. The best way I know to work with emotion, especially strong and difficult emotion is to let it move like a wave, allow it to complete its movement and, eventually, to leave. If the movement gets held back, if it gets trapped and stagnates, or an inner turbulence stirs, the unexpressed emotion and grief can turn into physical illness, fatigue, depression, anxiety, or other displaced emotion. — Sharon Weil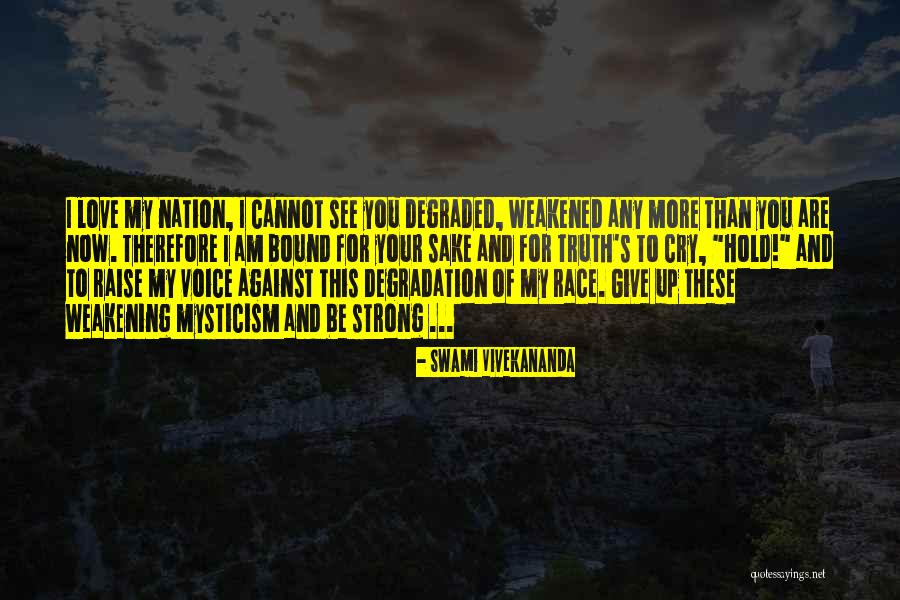 I love my nation, I cannot see you degraded, weakened any more than you are now. Therefore I am bound for your sake and for truth's to cry, "Hold!" and to raise my voice against this degradation of my race. Give up these weakening mysticism and be strong ... — Swami Vivekananda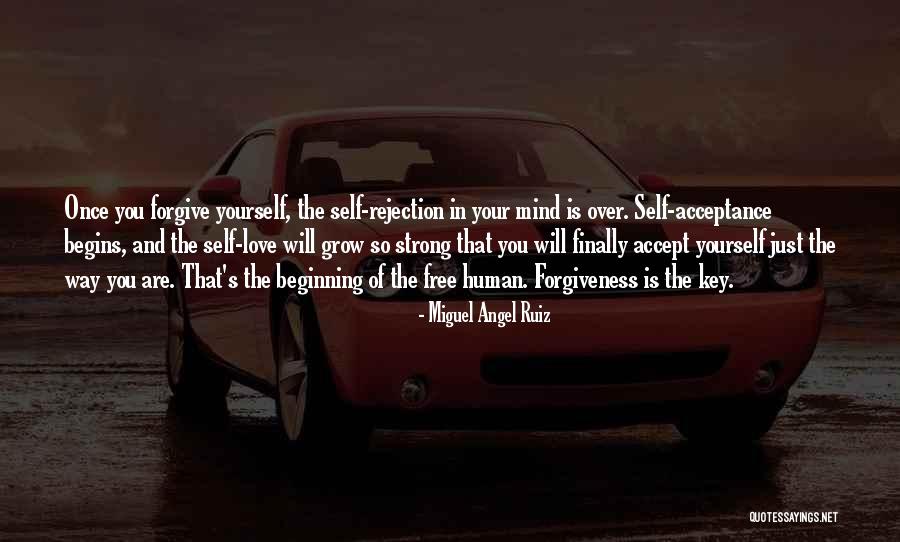 Once you forgive yourself, the self-rejection in your mind is over. Self-acceptance begins, and the self-love will grow so strong that you will finally accept yourself just the way you are. That's the beginning of the free human. Forgiveness is the key. — Miguel Angel Ruiz
Keep your mindset strong, your heart pure, your intentions kind and your dreams big. — Nikki Rowe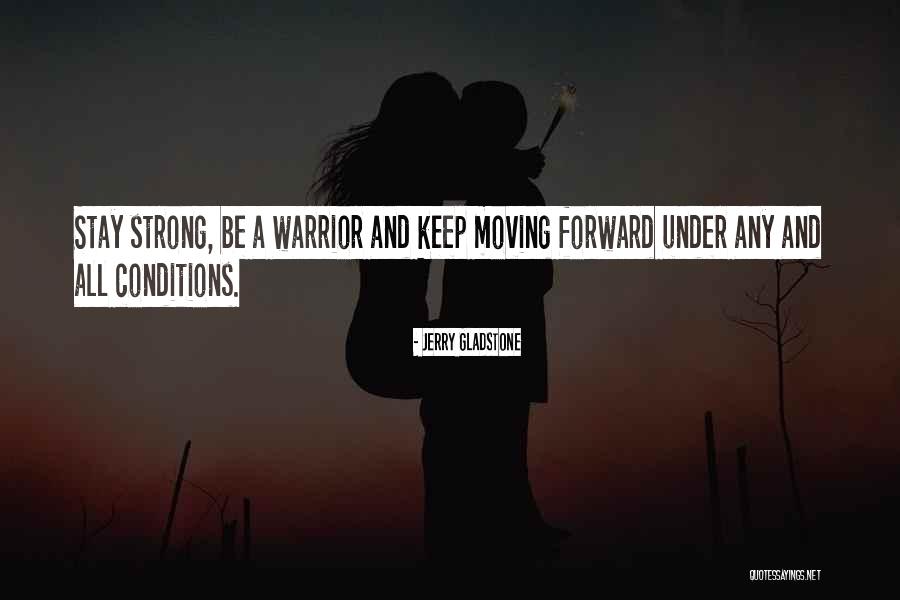 Stay strong, be a warrior and keep moving forward under any and all conditions. — Jerry Gladstone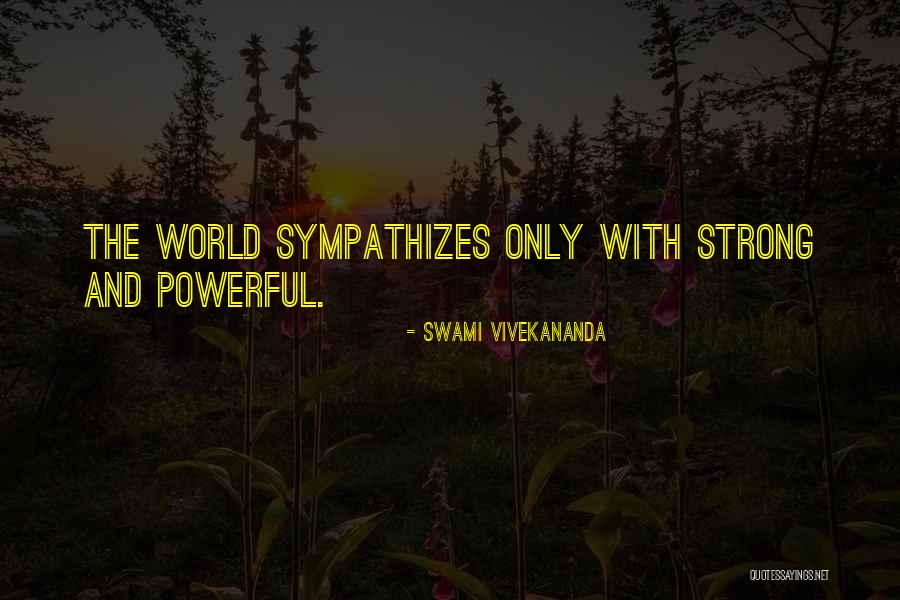 The world sympathizes only with strong and powerful. — Swami Vivekananda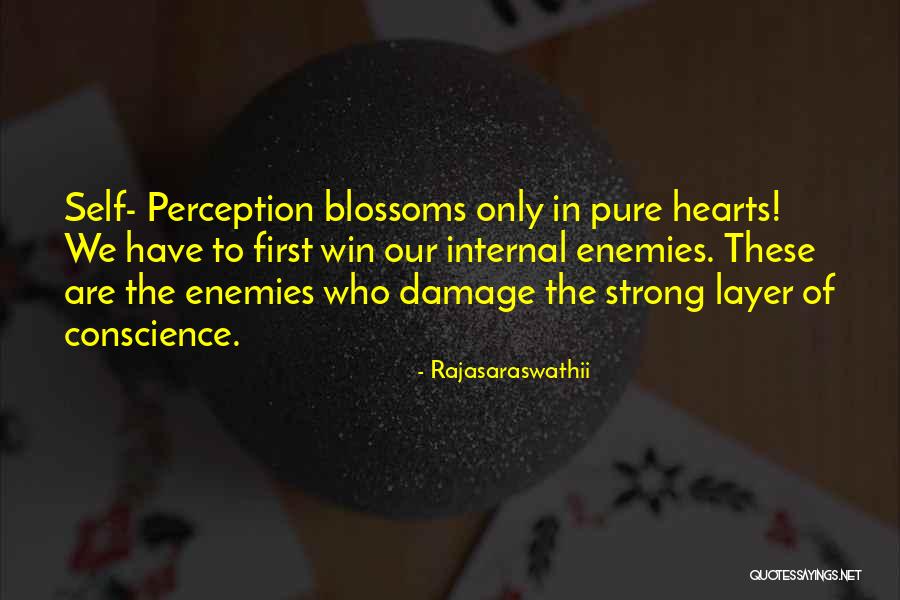 Self- Perception blossoms only in pure hearts! We have to first win our internal enemies. These are the enemies who damage the strong layer of conscience. — Rajasaraswathii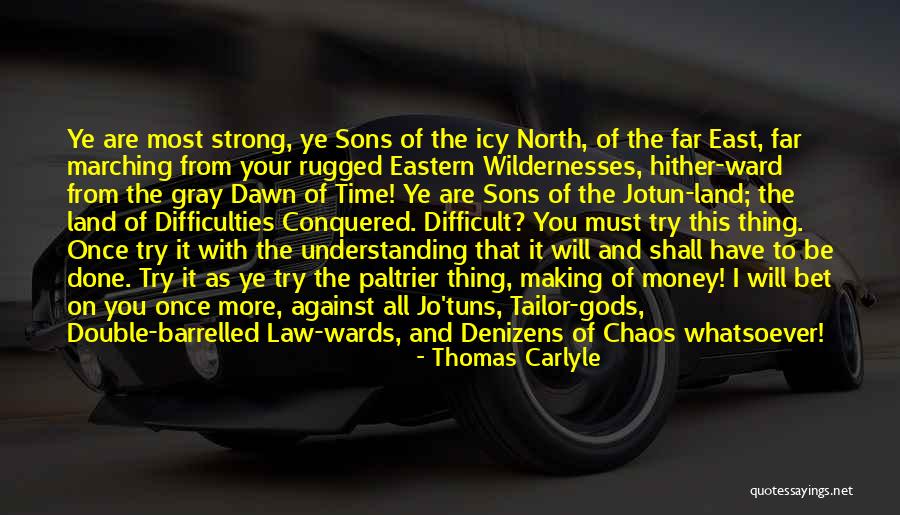 Ye are most strong, ye Sons of the icy North, of the far East, far marching from your rugged Eastern Wildernesses, hither-ward from the gray Dawn of Time! Ye are Sons of the Jotun-land; the land of Difficulties Conquered. Difficult? You
must try this thing. Once try it with the understanding that it will and shall have to be done. Try it as ye try the paltrier thing, making of money! I will bet on you once more, against all Jo'tuns, Tailor-gods, Double-barrelled Law-wards, and Denizens of Chaos whatsoever! — Thomas Carlyle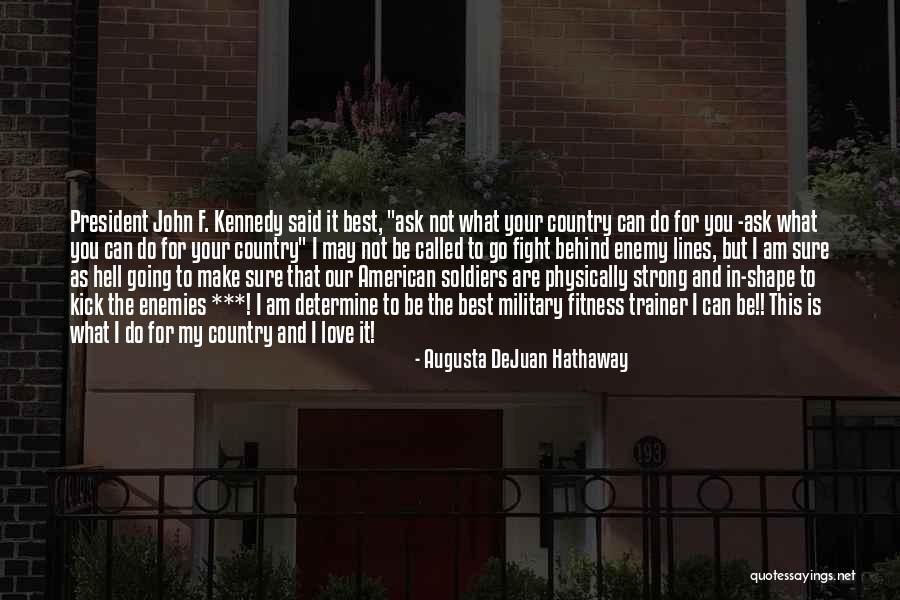 President John F. Kennedy said it best, "ask not what your country can do for you -ask what you can do for your country" I may not be called to go fight behind enemy lines, but I am sure as hell going to make sure that our American soldiers are physically strong and in-shape to kick the enemies ***! I am determine to be the best military fitness trainer I can be!! This is what I do for my country and I love it! — Augusta DeJuan Hathaway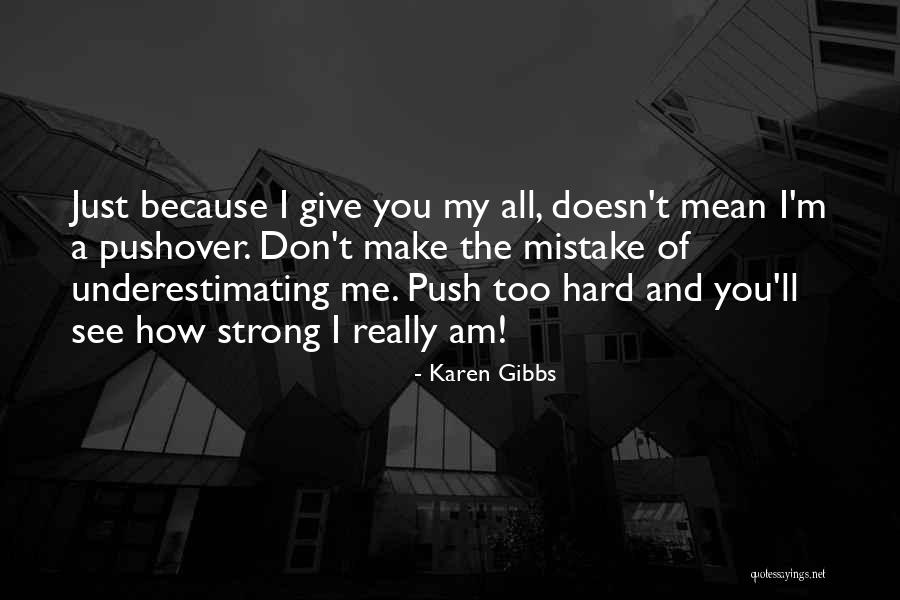 Just because I give you my all, doesn't mean I'm a pushover. Don't make the mistake of underestimating me. Push too hard and you'll see how strong I really am! — Karen Gibbs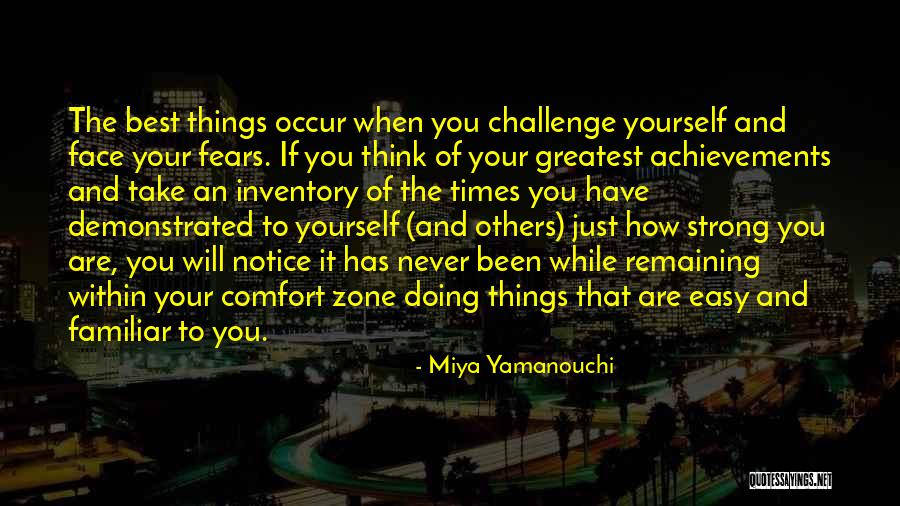 The best things occur when you challenge yourself and face your fears. If you think of your greatest achievements and take an inventory of the times you have demonstrated to yourself (and others) just how strong you are, you will notice it has never been while remaining within your comfort zone doing things that are easy and familiar to you. — Miya Yamanouchi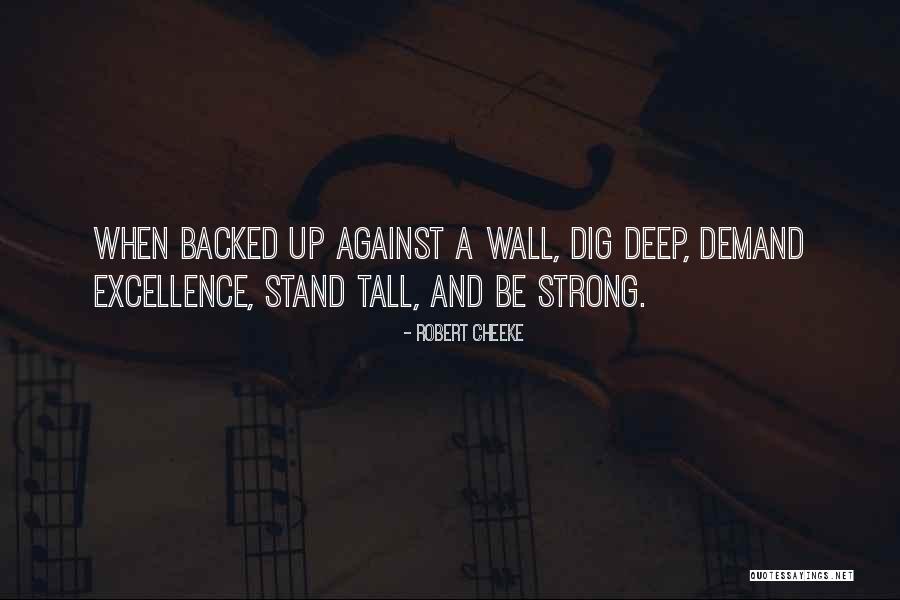 When backed up against a wall, dig deep, demand excellence, stand tall, and be strong. — Robert Cheeke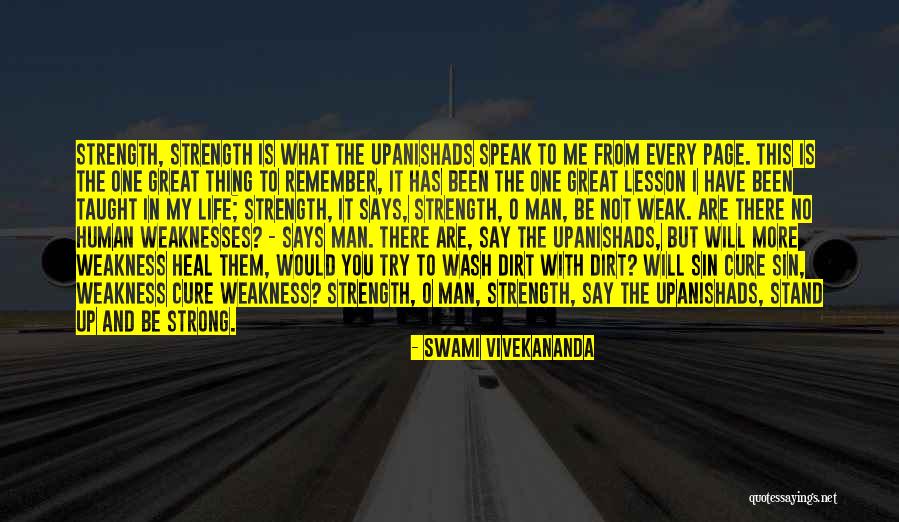 Strength, strength is what the Upanishads speak to me from every page. This is the one great thing to remember, it has been the one great lesson I have been taught in my life; strength, it says, strength, O man, be not weak. Are there no human weaknesses? - says man. There are, say the Upanishads, but will more weakness heal them, would you try to wash dirt with dirt? Will sin cure sin, weakness cure weakness? Strength, O man, strength, say the Upanishads, stand up and be strong. — Swami Vivekananda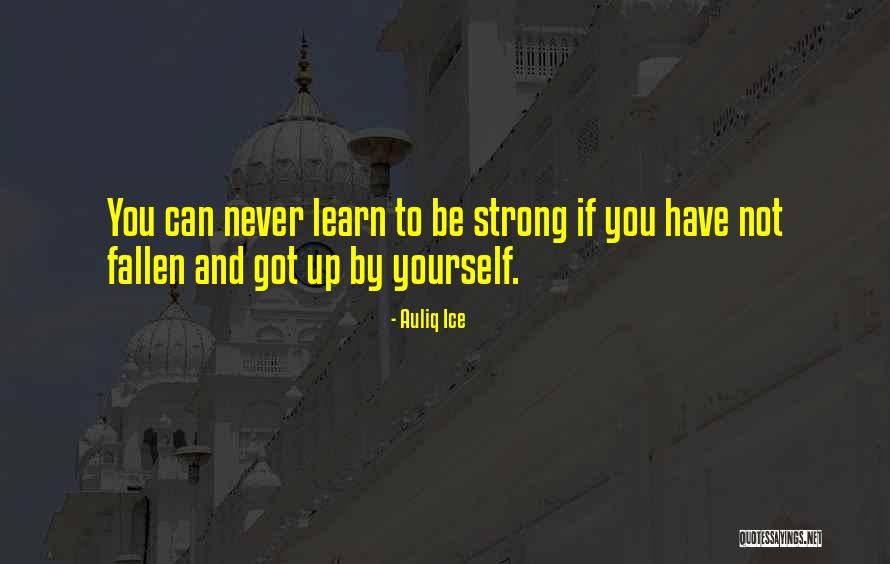 You can never learn to be strong if you have not fallen and got up by yourself. — Auliq Ice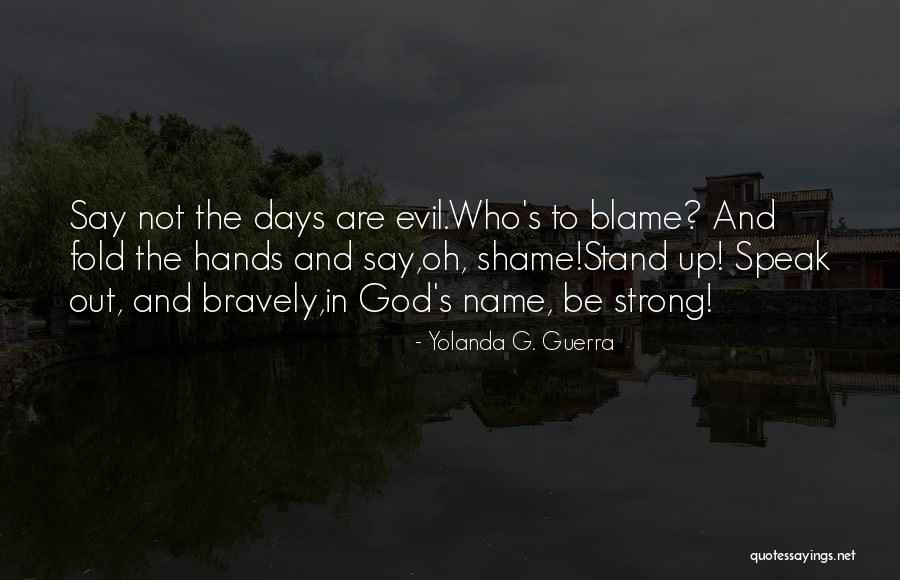 Say not the days are evil.
Who's to blame? And fold the hands and say,
oh, shame!
Stand up! Speak out, and bravely,
in God's name, be strong! — Yolanda G. Guerra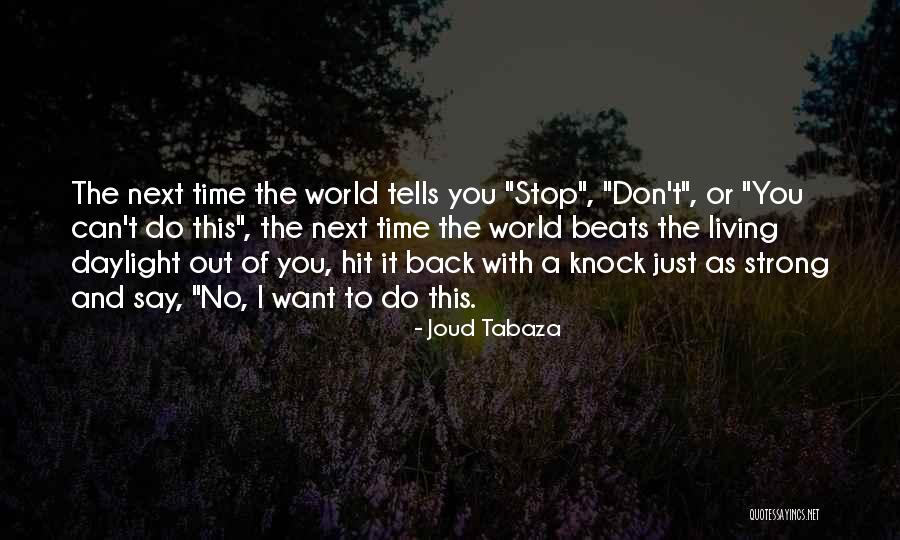 The next time the world tells you "Stop", "Don't", or "You can't do this", the next time the world beats the living daylight out of you, hit it back with a knock just as strong and say, "No, I want to do this. — Joud Tabaza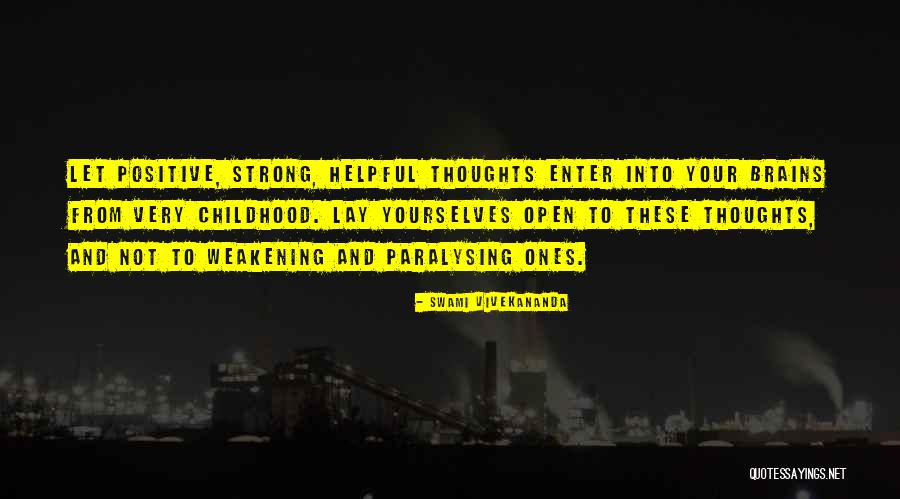 Let positive, strong, helpful thoughts enter into your brains from very childhood. Lay yourselves open to these thoughts, and not to weakening and paralysing ones. — Swami Vivekananda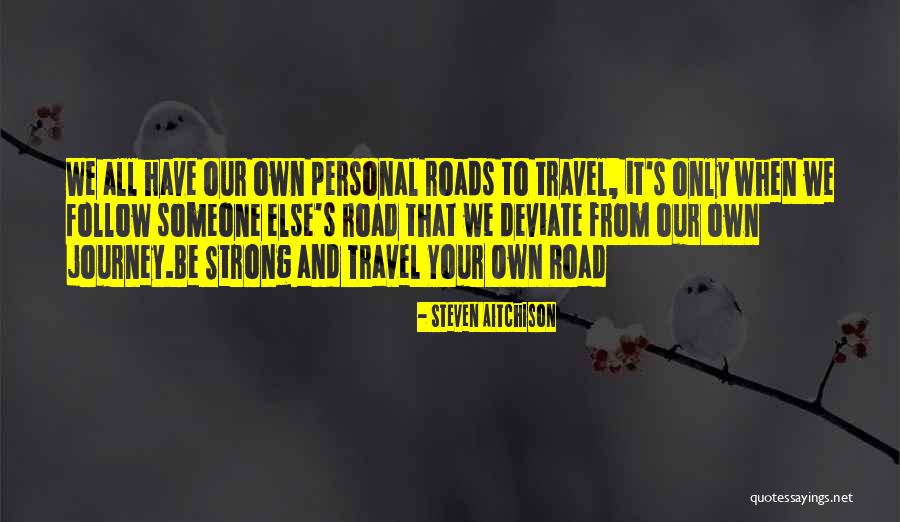 We all have our own personal roads to travel,
it's only when we follow someone else's road
that we deviate from our own journey.
Be Strong and Travel Your Own Road — Steven Aitchison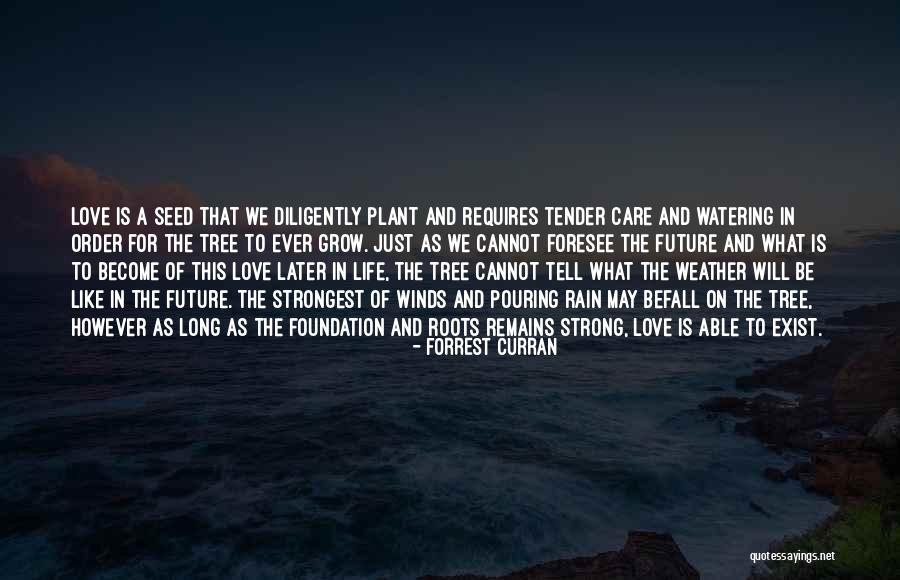 Love is a seed that we diligently plant and requires tender care and watering in order for the tree to ever grow. Just as we cannot foresee the future and what is to become of this love later in life, the tree cannot tell what the weather will be like in the future. The strongest of winds and pouring rain may befall on the tree, however as long as the foundation and roots remains strong, love is able to exist. — Forrest Curran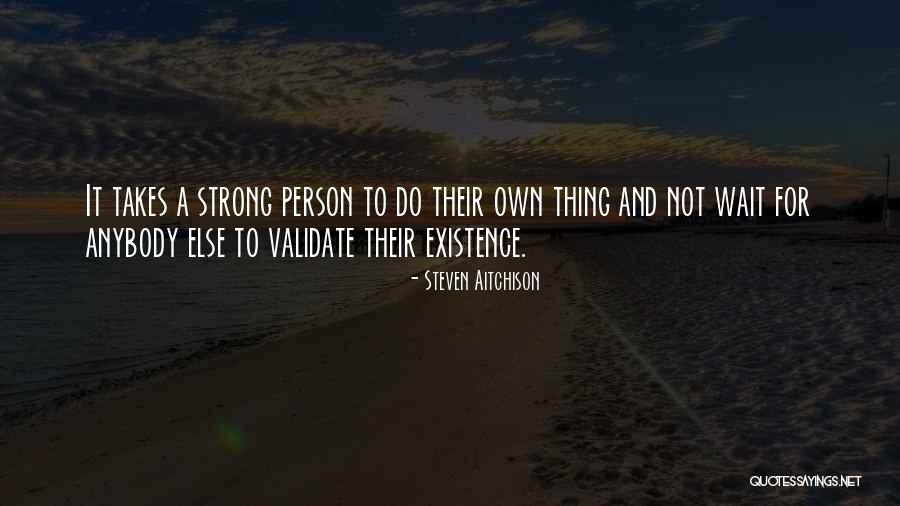 It takes a strong person to do their own thing and not wait for anybody else to validate their existence. — Steven Aitchison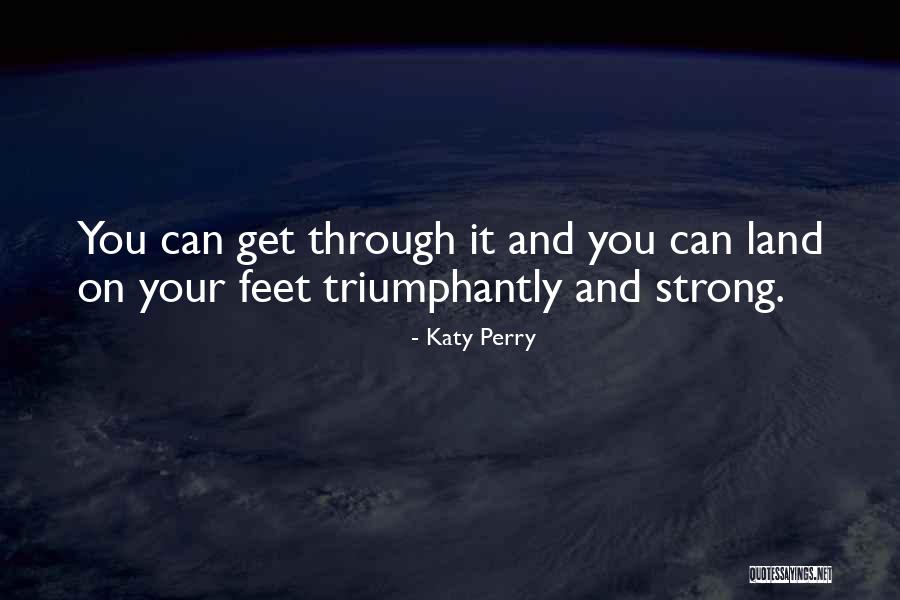 You can get through it and you can land on your feet triumphantly and strong. — Katy Perry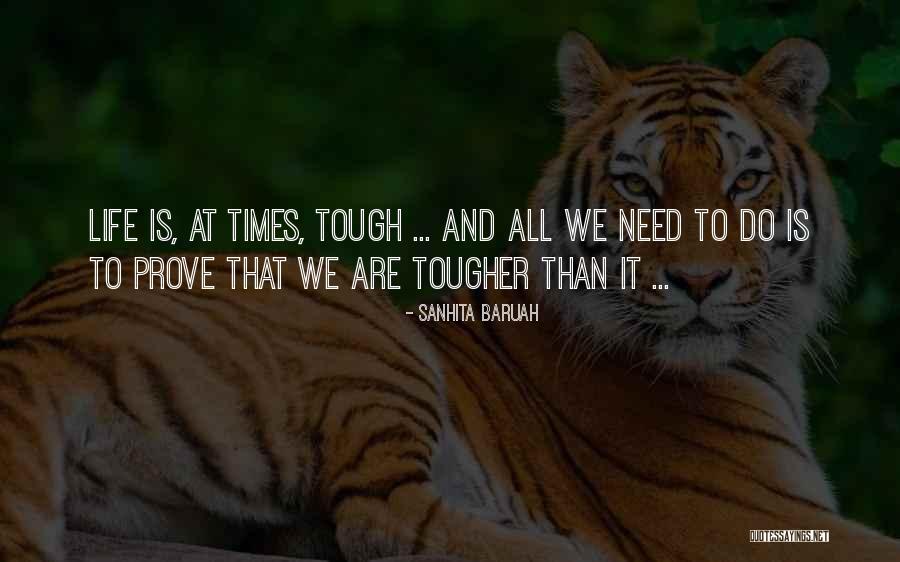 Life is, at times, tough ...
And all we need to do is to prove that we are tougher than it ... — Sanhita Baruah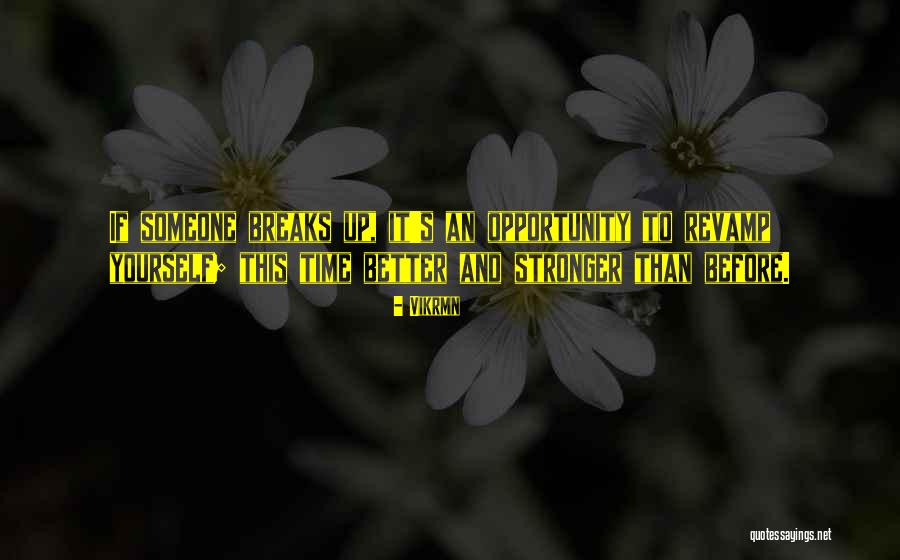 If someone breaks up, it's an opportunity to revamp yourself; this time better and stronger than before. — Vikrmn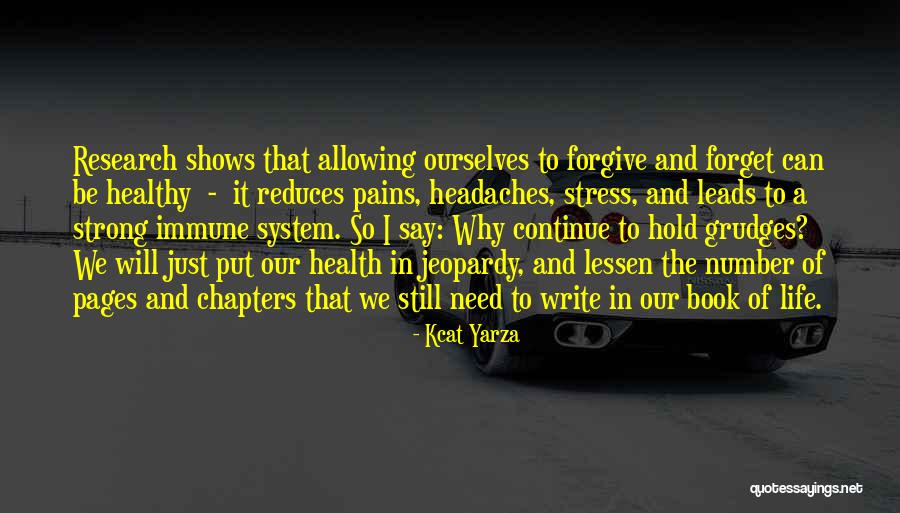 Research shows that allowing ourselves to forgive and forget can be healthy - it reduces pains, headaches, stress, and leads to a strong immune system. So I say: Why continue to hold grudges? We will just put our health in jeopardy, and lessen the number of pages and chapters that we still need to write in our book of life. — Kcat Yarza