Starry Night Inspirational Quotes & Sayings
Enjoy reading and share 6 famous quotes about Starry Night Inspirational with everyone.
Top Starry Night Inspirational Quotes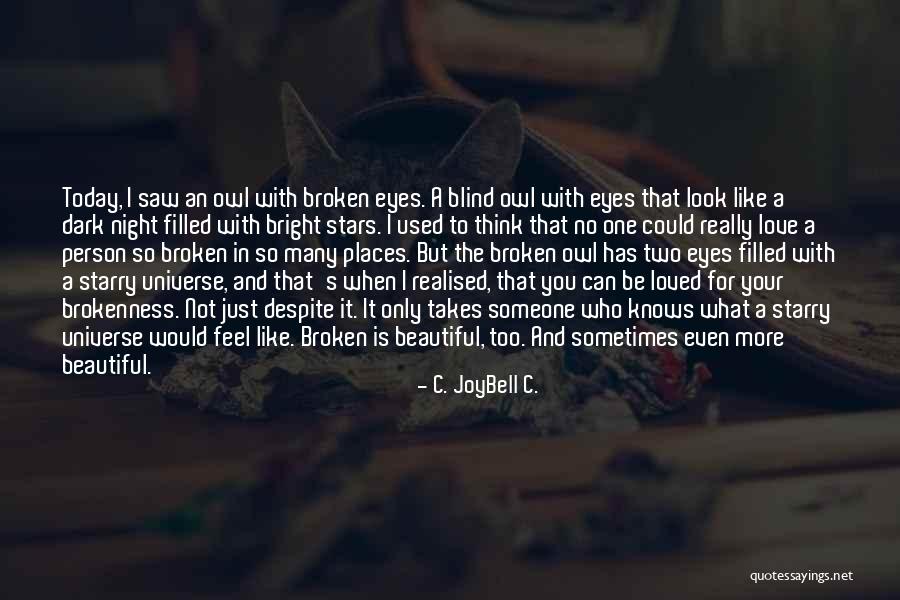 Today, I saw an owl with broken eyes. A blind owl with eyes that look like a dark night filled with bright stars. I used to think that no one could really love a person so broken in so many places. But the broken owl has two eyes filled with a starry universe, and that's when I realised, that you can be loved for your brokenness. Not just despite it. It only takes someone who knows what a starry universe would feel like. Broken is beautiful, too. And sometimes even more beautiful. — C. JoyBell C.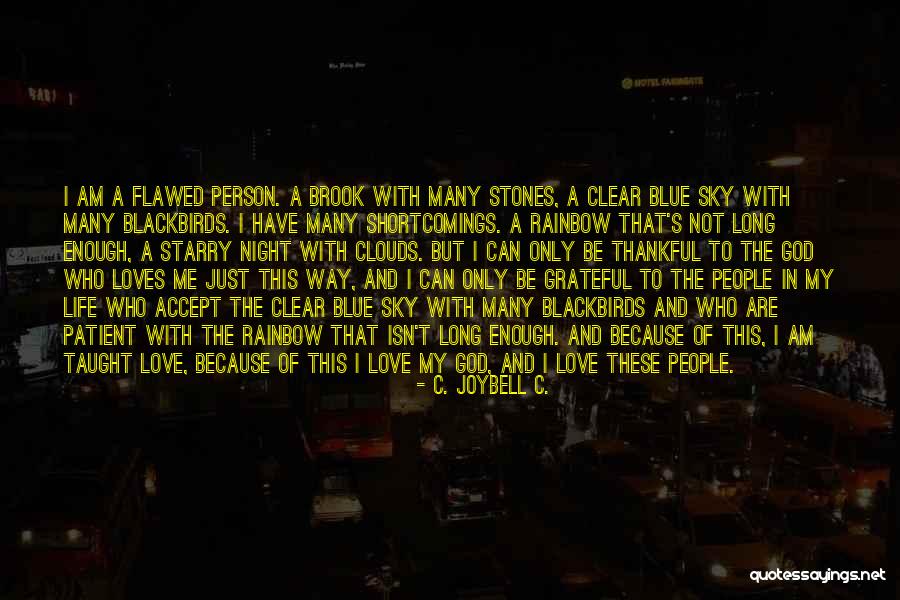 I am a flawed person. A brook with many stones, a clear blue sky with many blackbirds. I have many shortcomings. A rainbow that's not long enough, a starry night with clouds. But I can only be thankful to the God who loves me just this way, and I can only be grateful to the people in my life who accept the clear blue sky with many blackbirds and who are patient with the rainbow that isn't long enough. And because of this, I am taught love, because of this I love my God, and I love these people. — C. JoyBell C.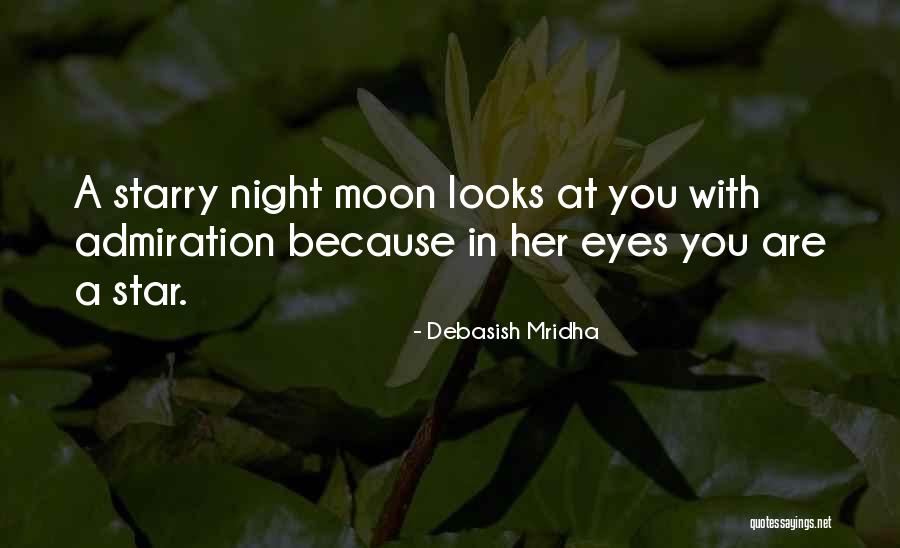 A starry night moon looks at you with admiration because in her eyes you are a star. — Debasish Mridha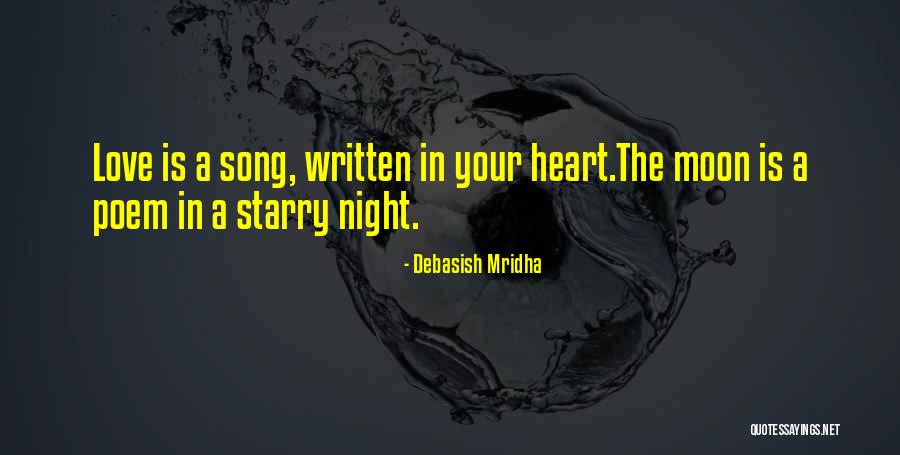 Love is a song, written in your heart.
The moon is a poem in a starry night. — Debasish Mridha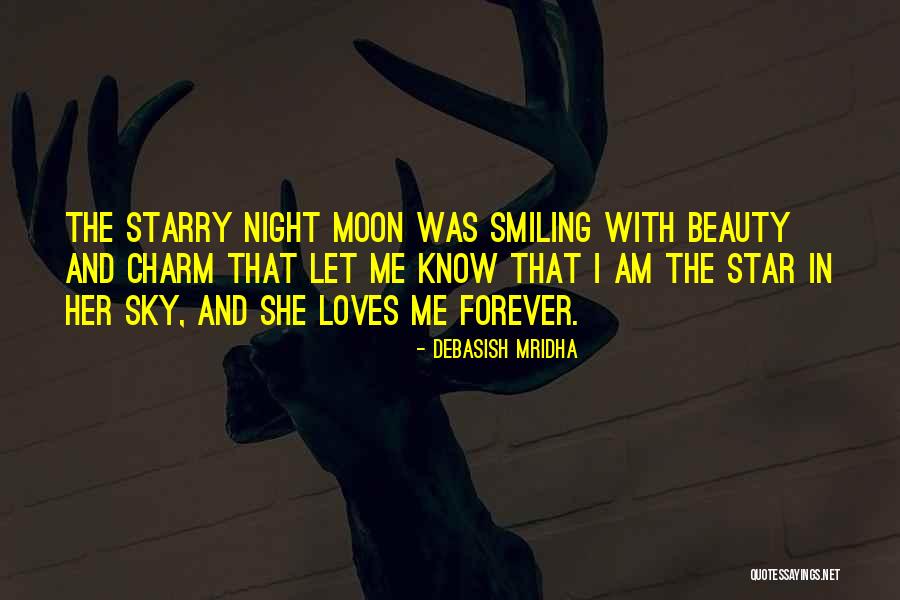 The starry night moon was smiling with beauty and charm that let me know that I am the star in her sky, and she loves me forever. — Debasish Mridha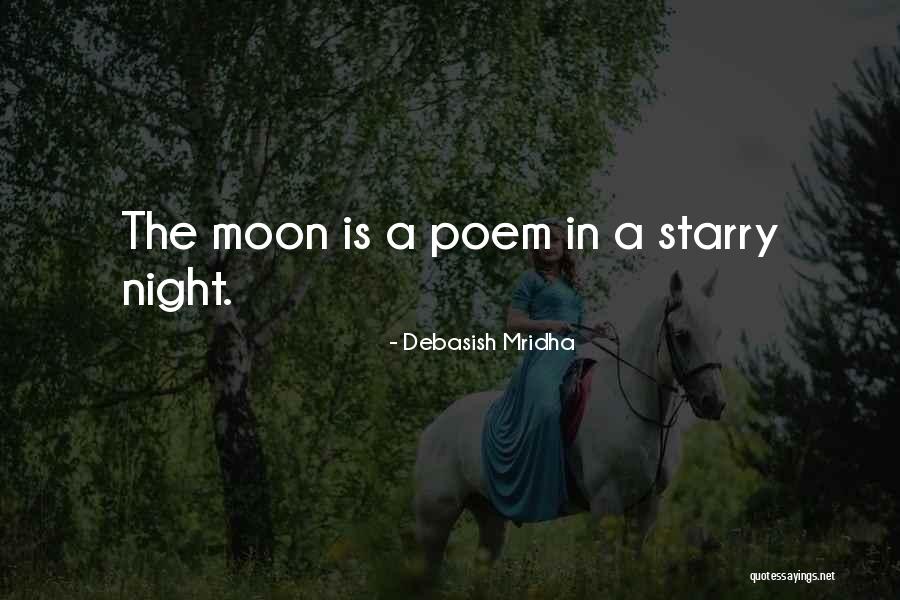 The moon is a poem in a starry night. — Debasish Mridha