Sports Car Racing Quotes & Sayings
Enjoy reading and share 7 famous quotes about Sports Car Racing with everyone.
Top Sports Car Racing Quotes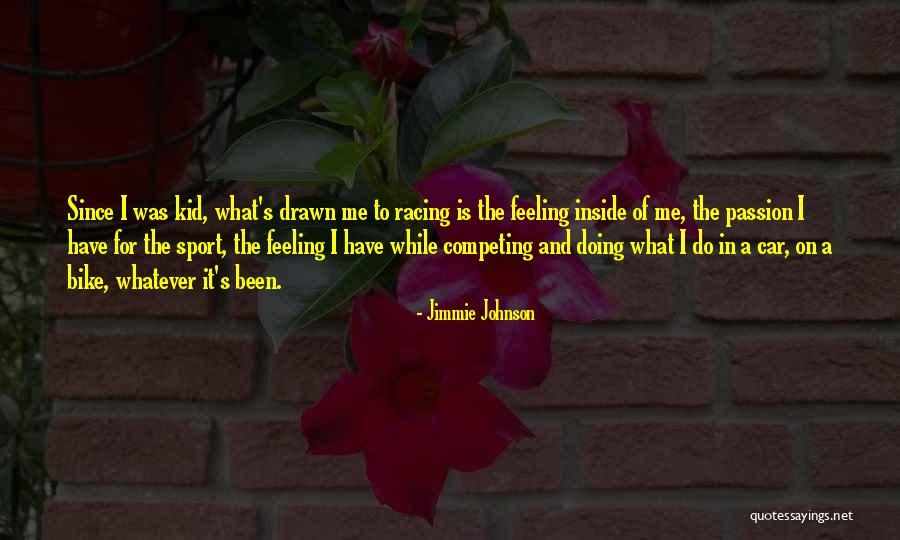 Since I was kid, what's drawn me to racing is the feeling inside of me, the passion I have for the sport, the feeling I have while competing and doing what I do in a car, on a bike, whatever it's been. — Jimmie Johnson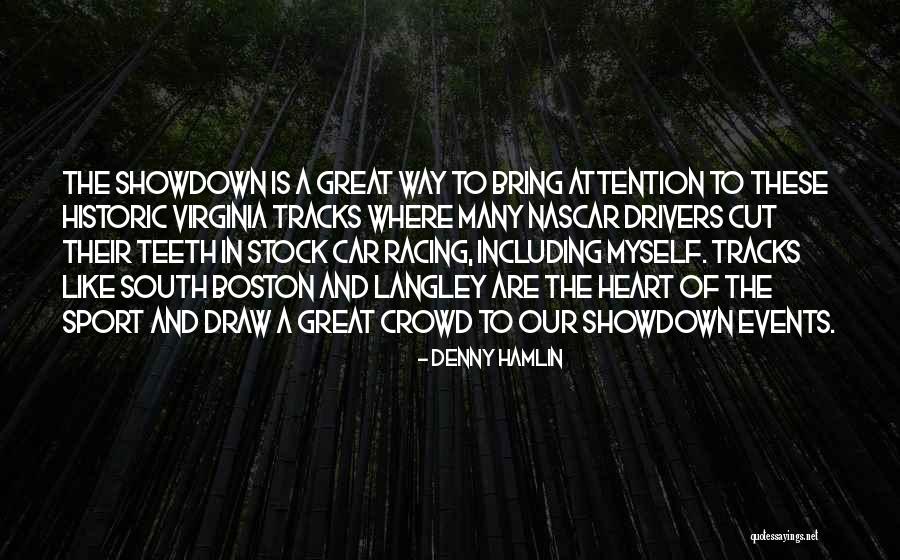 The Showdown is a great way to bring attention to these historic Virginia tracks where many NASCAR drivers cut their teeth in stock car racing, including myself. Tracks like South Boston and Langley are the heart of the sport and draw a great crowd to our Showdown events. — Denny Hamlin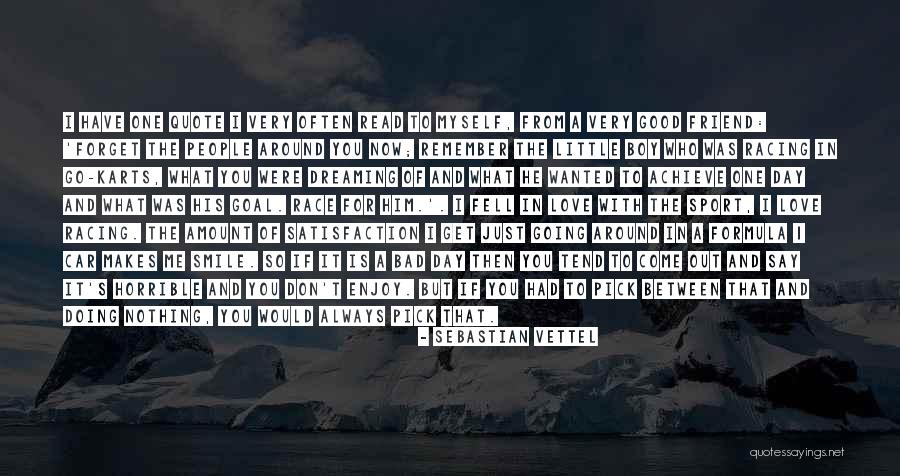 I have one quote I very often read to myself, from a very good friend: 'Forget the people around you now; remember the little boy who was racing in go-karts, what you were dreaming of and what he wanted to achieve one day and what was his goal. Race for him.'. I fell in love with the sport, I love racing. The amount of satisfaction I get just going around in a Formula 1 car makes me smile. So if it is a bad day then you tend to come out and say it's horrible and you don't enjoy. But if you had to pick between that and doing nothing, you would always pick that. — Sebastian Vettel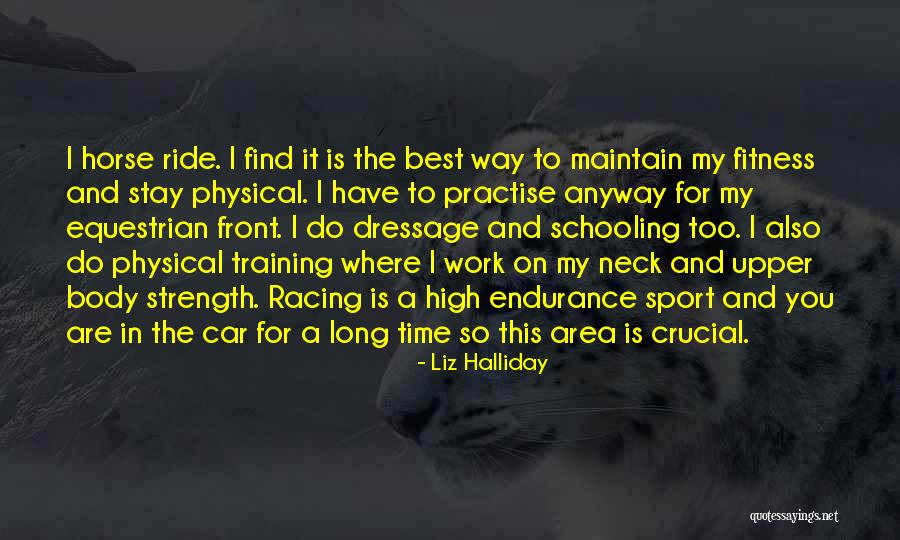 I horse ride. I find it is the best way to maintain my fitness and stay physical. I have to practise anyway for my equestrian front. I do dressage and schooling too. I also do physical training where I work on my neck and upper body strength. Racing is a high endurance sport and you are in the car for a long time so this area is crucial. — Liz Halliday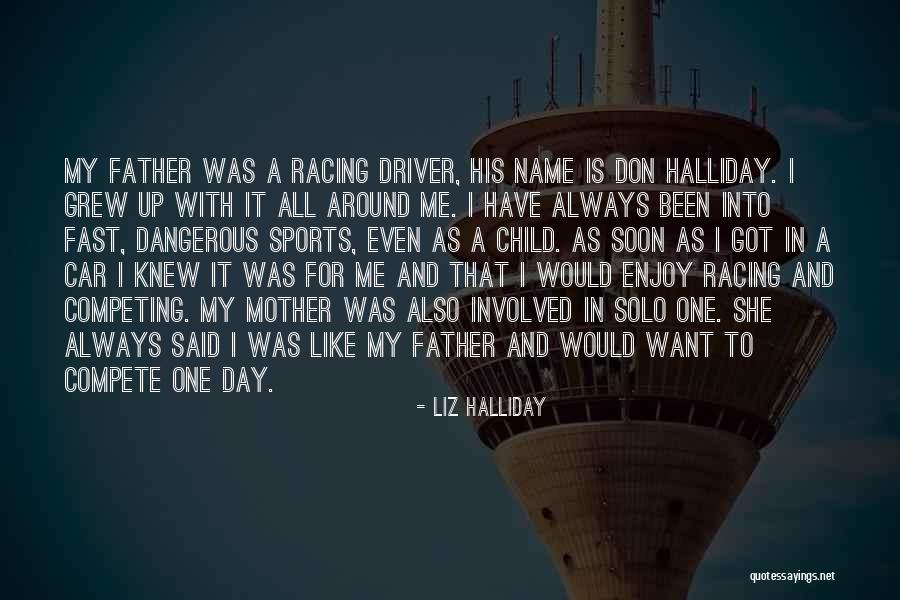 My father was a racing driver, his name is Don Halliday. I grew up with it all around me. I have always been into fast, dangerous sports, even as a child. As soon as I got in a car I knew it was for me and that I would enjoy racing and competing. My mother was also involved in Solo One. She always said I was like my father and would want to compete one day. — Liz Halliday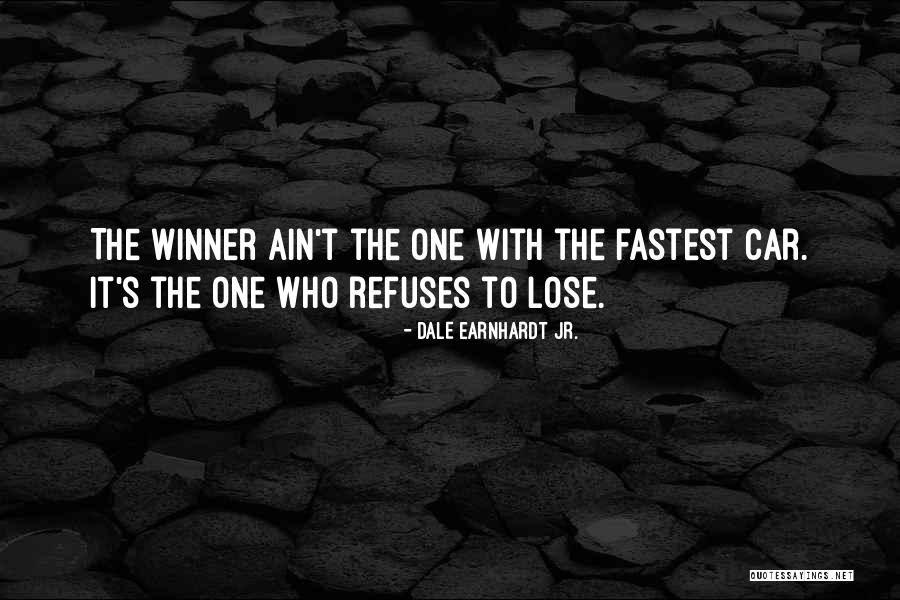 The winner ain't the one with the fastest car. It's the one who refuses to lose. — Dale Earnhardt Jr.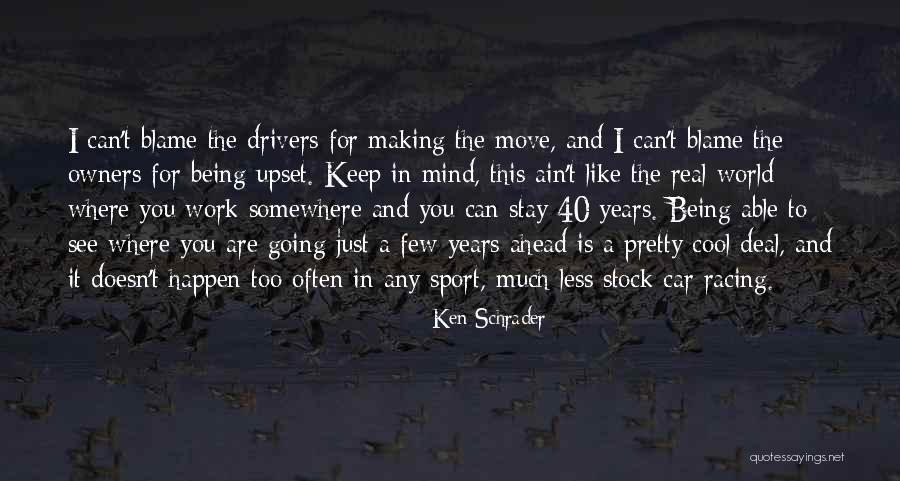 I can't blame the drivers for making the move, and I can't blame the owners for being upset. Keep in mind, this ain't like the real world where you work somewhere and you can stay 40 years. Being able to see where you are going just a few years ahead is a pretty cool deal, and it doesn't happen too often in any sport, much less stock car racing. — Ken Schrader