Silence Helps Quotes & Sayings
Enjoy reading and share 21 famous quotes about Silence Helps with everyone.
Top Silence Helps Quotes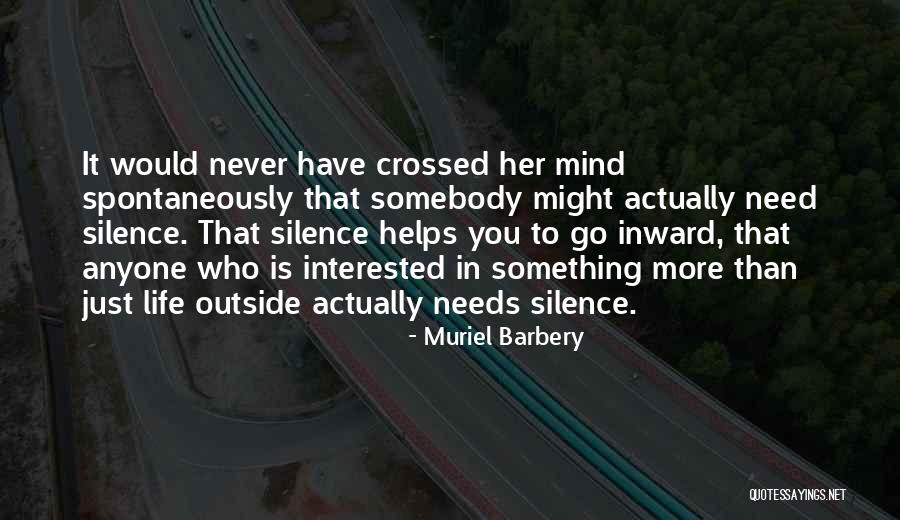 It would never have crossed her mind spontaneously that somebody might actually need silence. That silence helps you to go inward, that anyone who is interested in something more than just life outside actually needs silence. — Muriel Barbery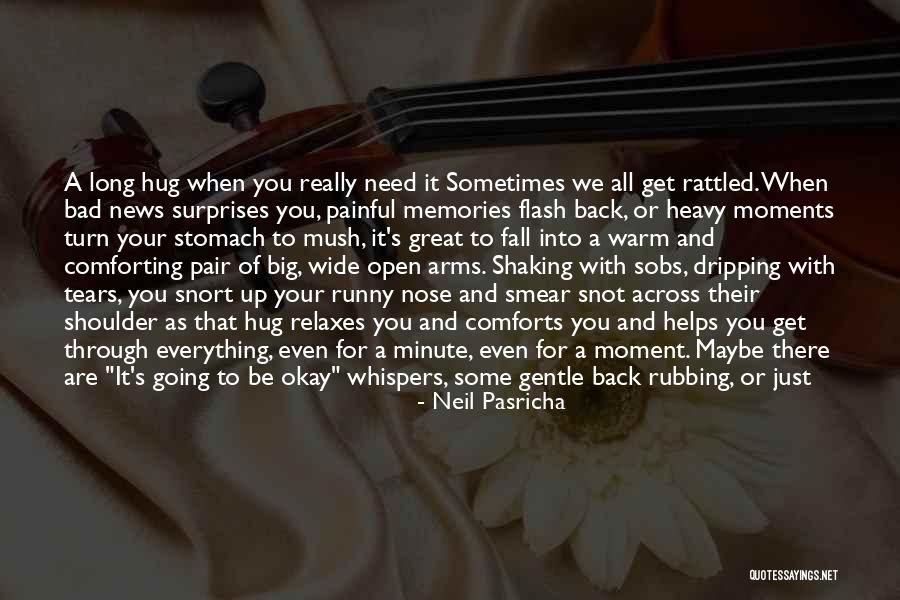 A long hug when you really need it Sometimes we all get rattled. When bad news surprises you, painful memories flash back, or heavy moments turn your stomach to mush, it's great to fall into a warm and comforting pair of big, wide open arms. Shaking with sobs, dripping with tears, you snort up your runny nose and smear snot across their shoulder as that hug relaxes you and comforts you and helps you get through everything, even for a minute, even for a moment. Maybe there are "It's going to be okay" whispers, some gentle back rubbing, or just the quiet silence of knowing that they're not going to let go until you let go first. As their steady arms support you, and the pain washes over you, the hug gives you a warm glow in a shivery moment. So when you eventually pull back, smile that classic "I'm sorry and thank you" smile, and swipe wet bangs off your forehead, you still might not feel great, but if you're lucky you'll feel a little more AWESOME! — Neil Pasricha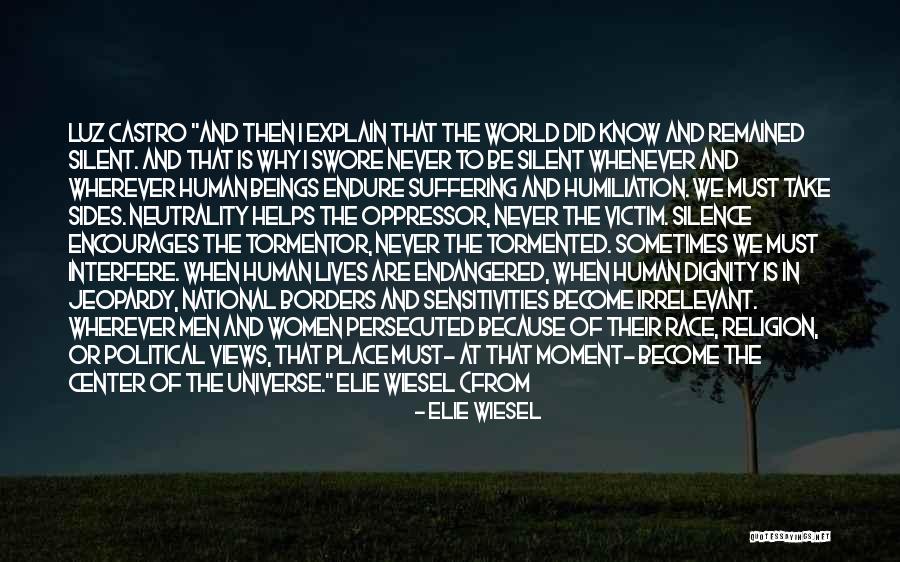 Luz Castro "And then i explain that the world did know and remained silent. and that is why I swore never to be silent whenever and wherever human beings endure suffering and humiliation. We must take sides. NEUTRALITY HELPS THE OPPRESSOR, NEVER THE VICTIM. SILENCE ENCOURAGES THE TORMENTOR, NEVER THE TORMENTED. Sometimes we must interfere. When human lives are endangered, when human dignity is in jeopardy, national borders and sensitivities become irrelevant. Wherever men and women persecuted because of their race, religion, or political views, that place must- at that moment- become the center of the universe." Elie Wiesel (from his speech when given the Nobel Peace Prize.) — Elie Wiesel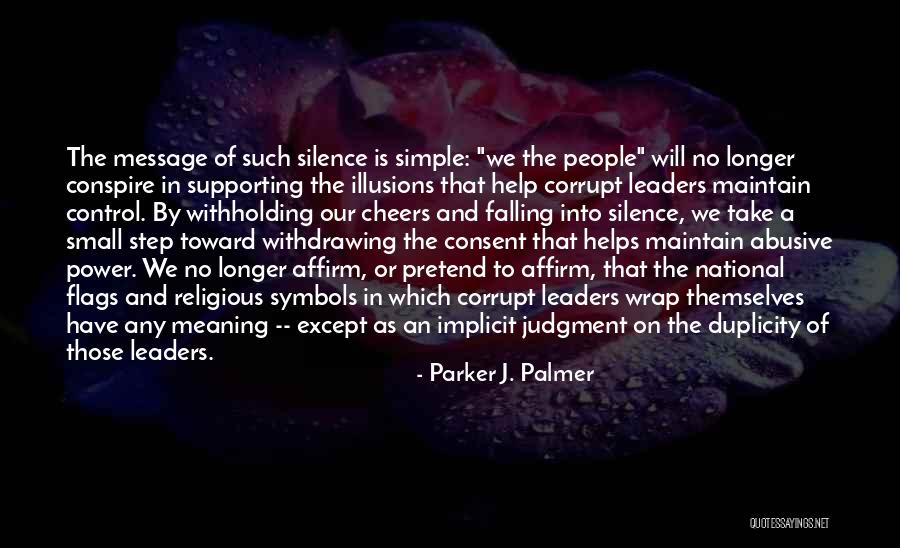 The message of such silence is simple: "we the people" will no longer conspire in supporting the illusions that help corrupt leaders maintain control. By withholding our cheers and falling into silence, we take a small step toward withdrawing the consent that helps maintain abusive power. We no longer affirm, or pretend to affirm, that the national flags and religious symbols in which corrupt leaders wrap themselves have any meaning -- except as an implicit judgment on the duplicity of those leaders. — Parker J. Palmer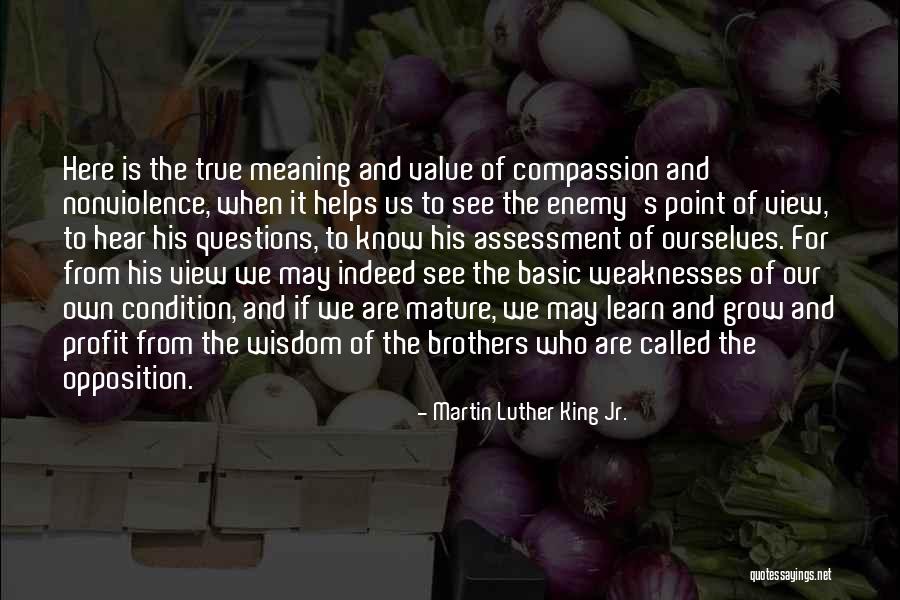 Here is the true meaning and value of compassion and nonviolence, when it helps us to see the enemy's point of view, to hear his questions, to know his assessment of ourselves. For from his view we may indeed see the basic weaknesses of our own condition, and if we are mature, we may learn and grow and profit from the wisdom of the brothers who are called the opposition. — Martin Luther King Jr.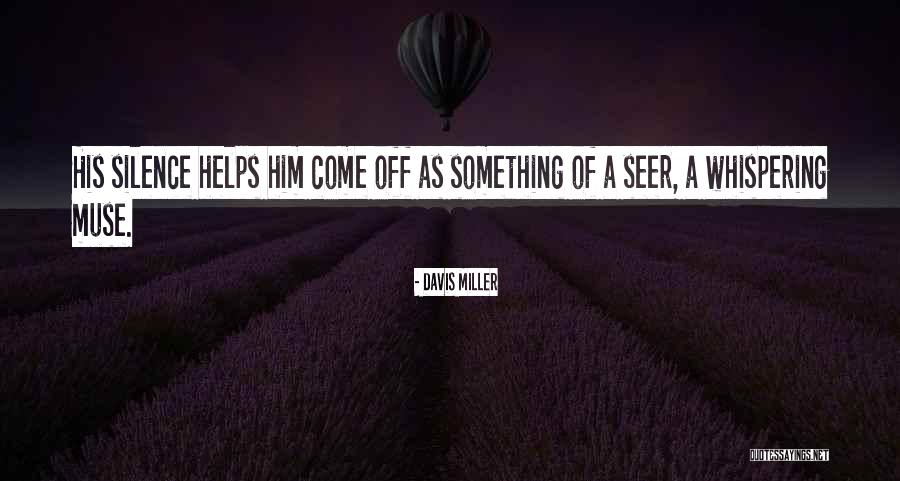 His silence helps him come off as something of a seer, a whispering muse. — Davis Miller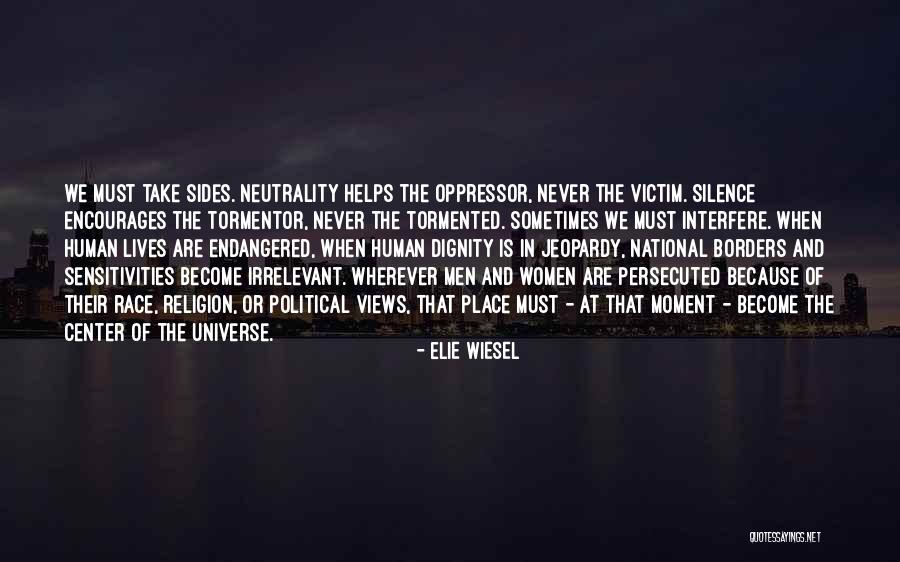 We must take sides. Neutrality helps the oppressor, never the victim. Silence encourages the tormentor, never the tormented. Sometimes we must interfere. When human lives are endangered, when human dignity is in jeopardy, national borders and sensitivities become irrelevant. Wherever men and women are persecuted because of their race, religion, or political views, that place must - at that moment - become the center of the universe. — Elie Wiesel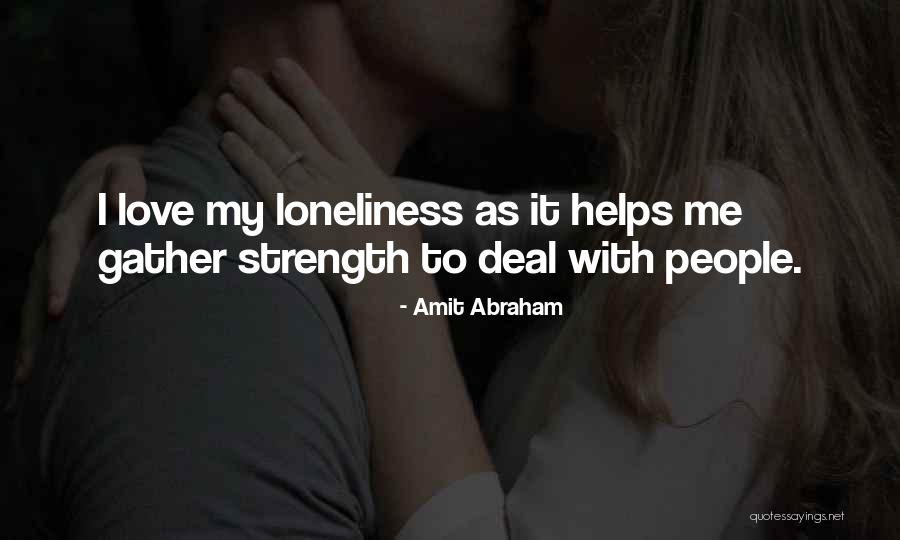 I love my loneliness as it helps me gather strength to deal with people. — Amit Abraham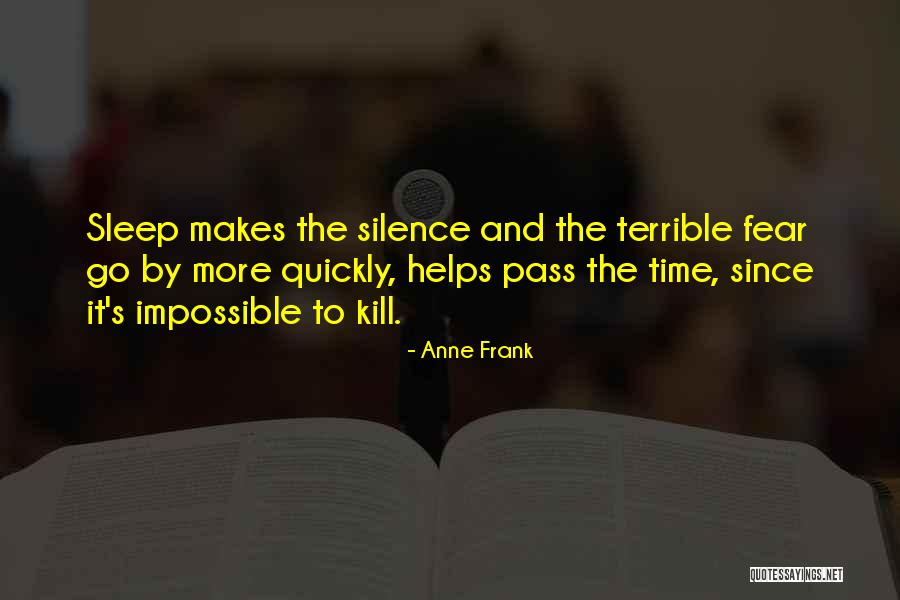 Sleep makes the silence and the terrible fear go by more quickly, helps pass the time, since it's impossible to kill. — Anne Frank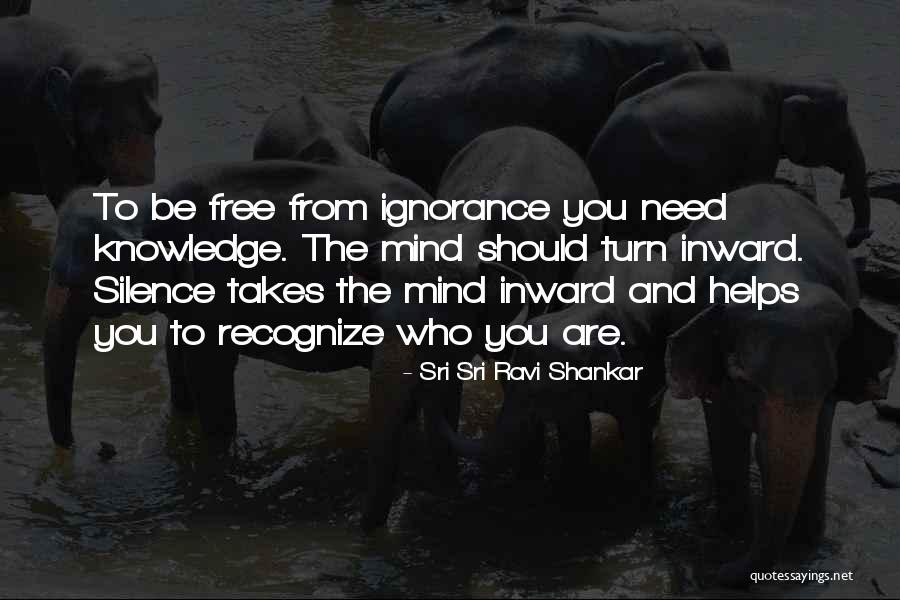 To be free from ignorance you need knowledge. The mind should turn inward. Silence takes the mind inward and helps you to recognize who you are. — Sri Sri Ravi Shankar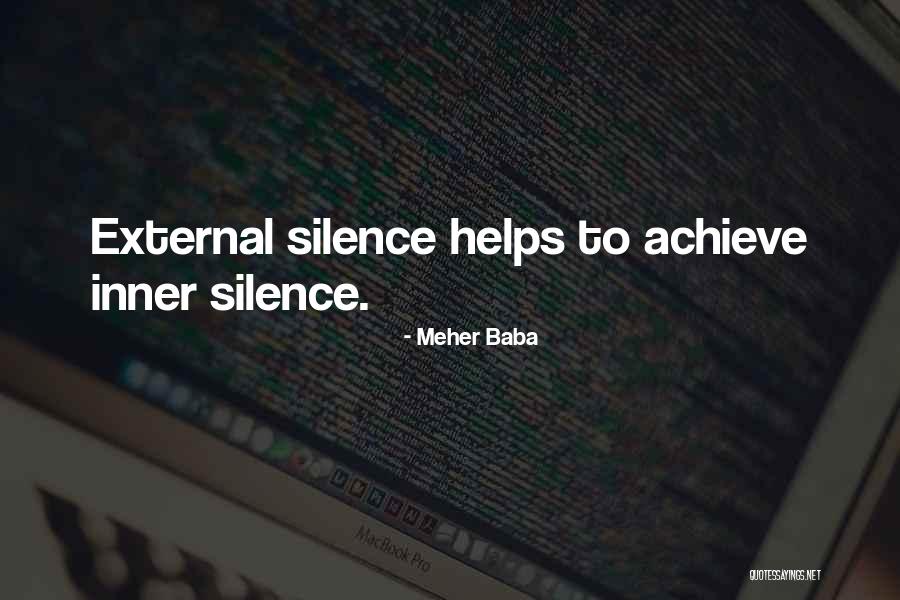 External silence helps to achieve inner silence. — Meher Baba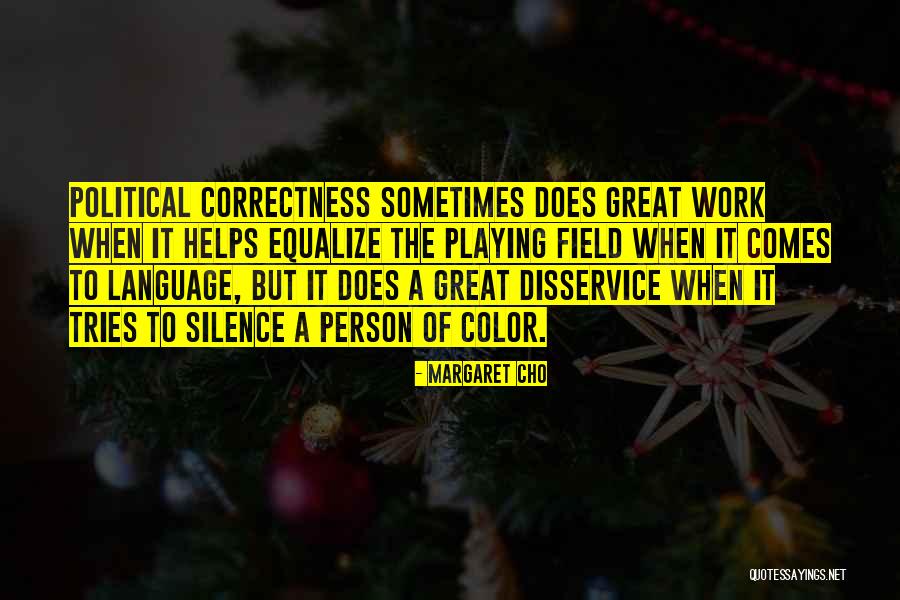 Political correctness sometimes does great work when it helps equalize the playing field when it comes to language, but it does a great disservice when it tries to silence a person of color. — Margaret Cho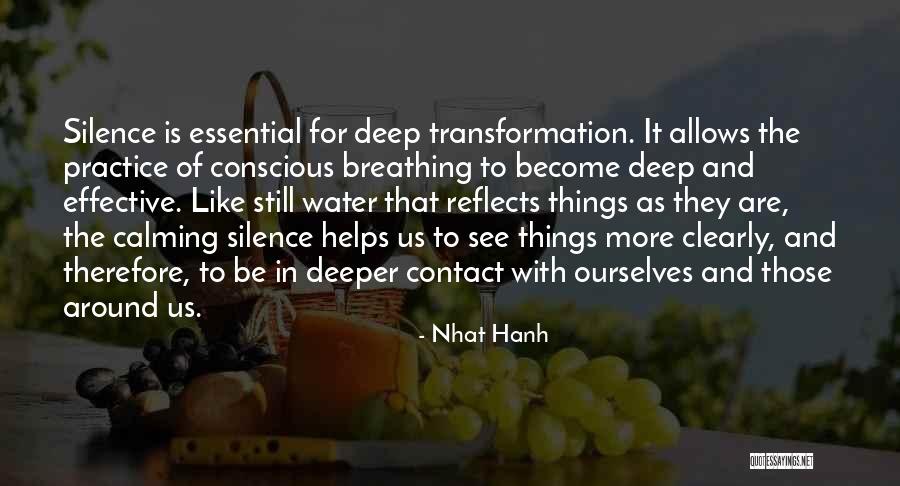 Silence is essential for deep transformation. It allows the practice of conscious breathing to become deep and effective. Like still water that reflects things as they are, the calming silence helps us to see things more clearly, and therefore, to be in deeper contact with ourselves and those around us. — Nhat Hanh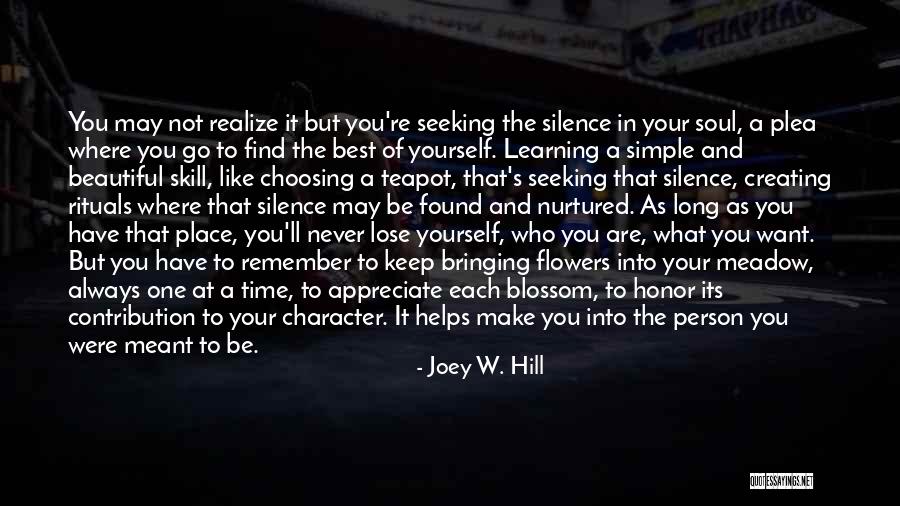 You may not realize it but you're seeking the silence in your soul, a plea where you go to find the best of yourself. Learning a simple and beautiful skill, like choosing a teapot, that's seeking that silence, creating rituals where that silence may be found and nurtured. As long as you have that place, you'll never lose yourself, who you are, what you want. But you have to remember to keep bringing flowers into your meadow, always one at a time, to appreciate each blossom, to honor its contribution to your character. It helps make you into the person you were meant to be. — Joey W. Hill
I unplug the phone and close the door and just stick with it. I don't ever go out for lunch and I don't take vacations. I like to be awake when no one else is: either just before dawn in the morning or late, late at night. Silence helps. — Mona Simpson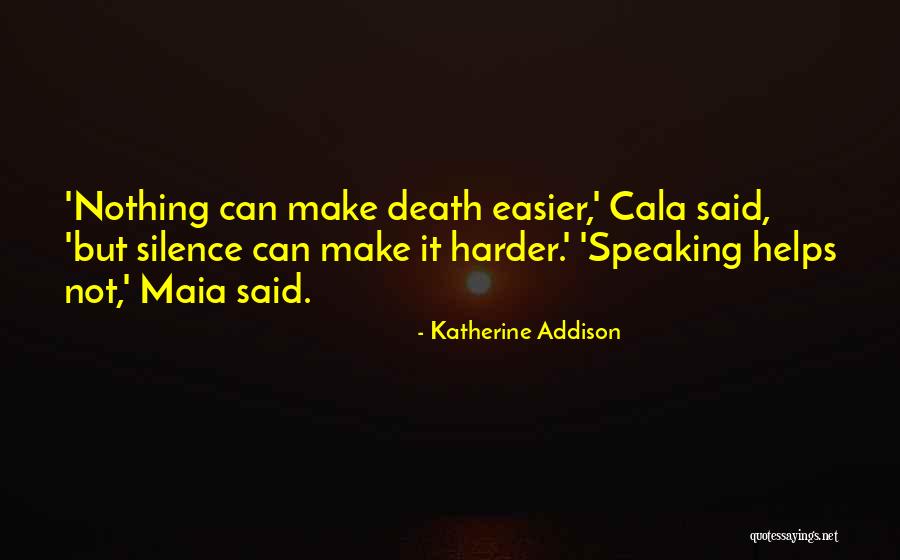 'Nothing can make death easier,' Cala said, 'but silence can make it harder.'

'Speaking helps not,' Maia said. — Katherine Addison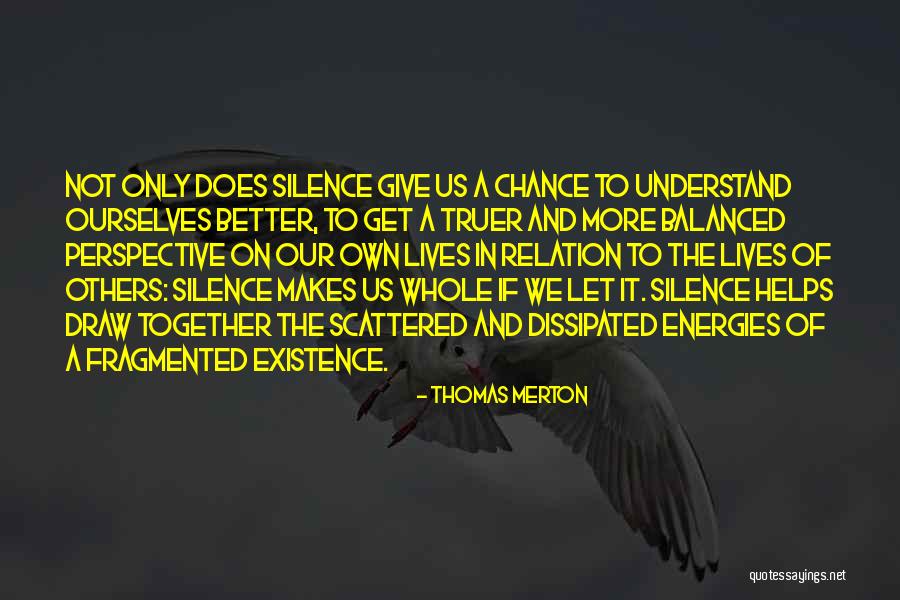 Not only does silence give us a chance to understand ourselves better, to get a truer and more balanced perspective on our own lives in relation to the lives of others: silence makes us whole if we let it. Silence helps draw together the scattered and dissipated energies of a fragmented existence. — Thomas Merton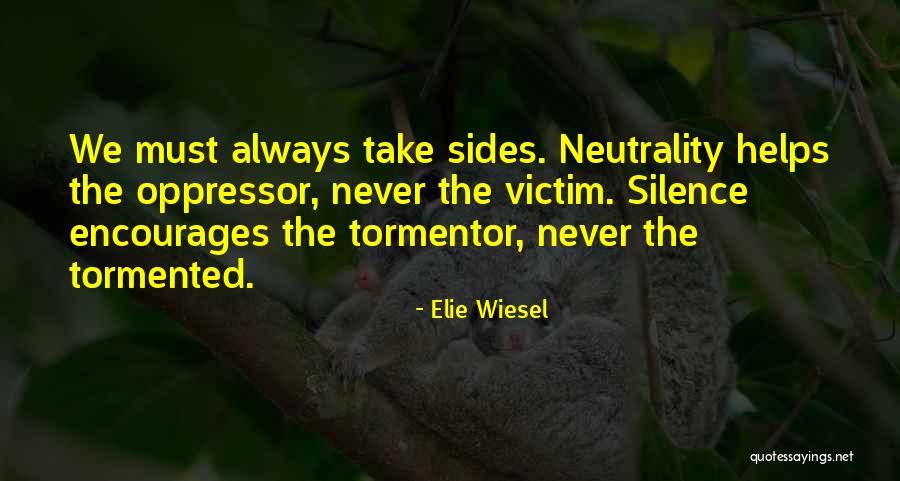 We must always take sides. Neutrality helps the oppressor, never the victim. Silence encourages the tormentor, never the tormented. — Elie Wiesel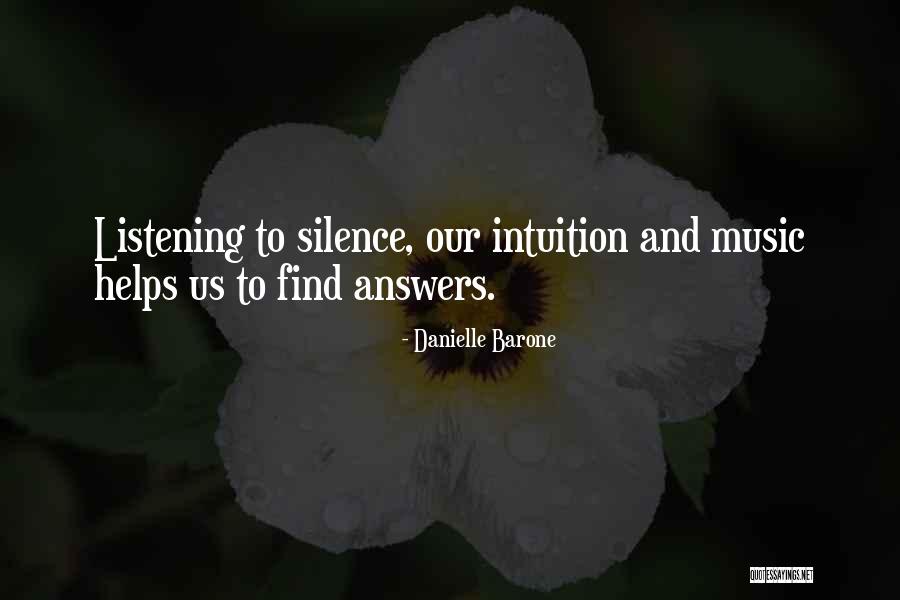 Listening to silence, our intuition and music helps us to find answers. — Danielle Barone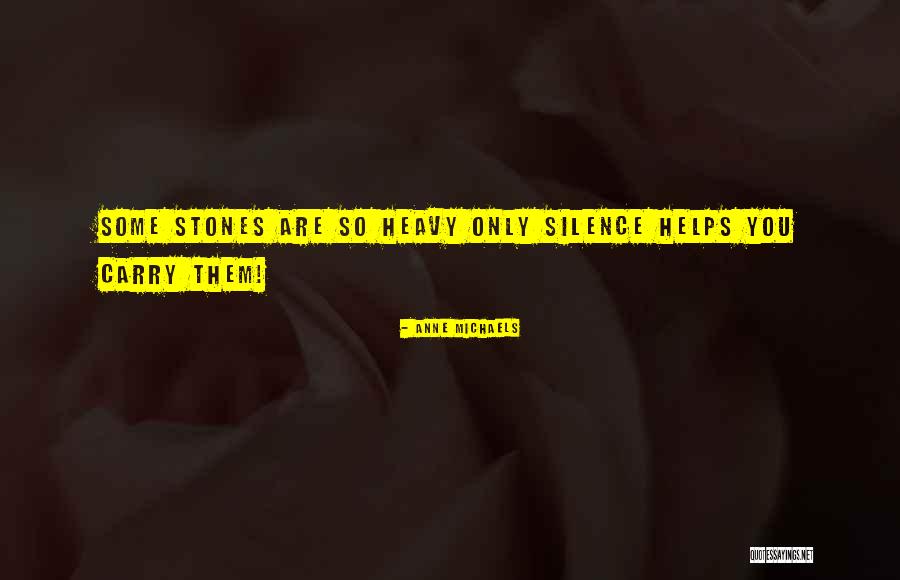 Some stones are so heavy only silence helps you carry them! — Anne Michaels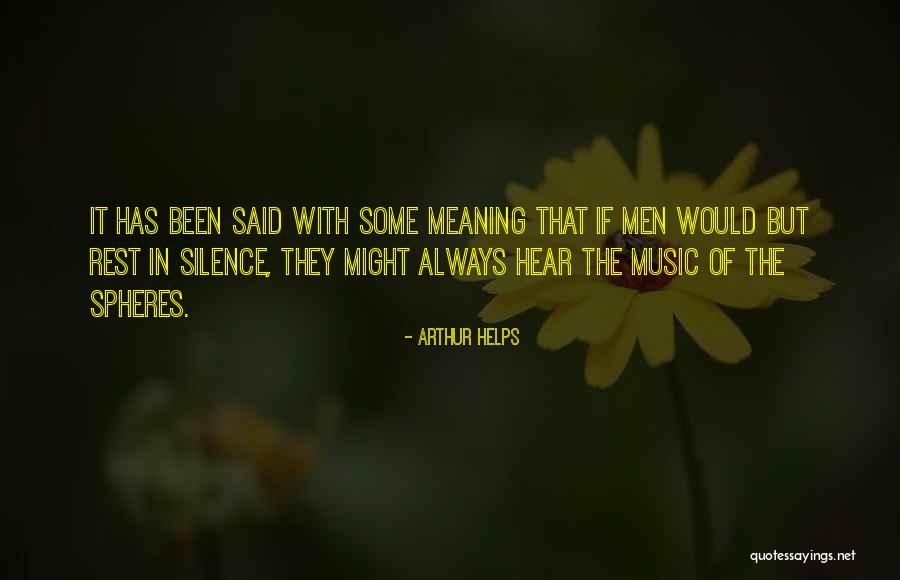 It has been said with some meaning that if men would but rest in silence, they might always hear the music of the spheres. — Arthur Helps